Glacier Point Area
Taking up the high ground overlooking Yosemite Valley from the south, I'll highlight this area's top sites along Glacier Point Road.
Glacier Point Road
This road is open from late spring through late fall and provides access to Glacier Point. The better part of the road is quite monotonous as it crosses a forest of redwoods, but towards the end, several bends in the road reveal pretty vistas. The road ends at Glacier Point.
Glacier Point
Providing unparalleled views of Yosemite Valley, Glacier Point is among Yosemite's top highlights. A large parking area provides paved access to this scenic lookout, where you'll also find amenities such as toilets, drinking water, and a small kiosk.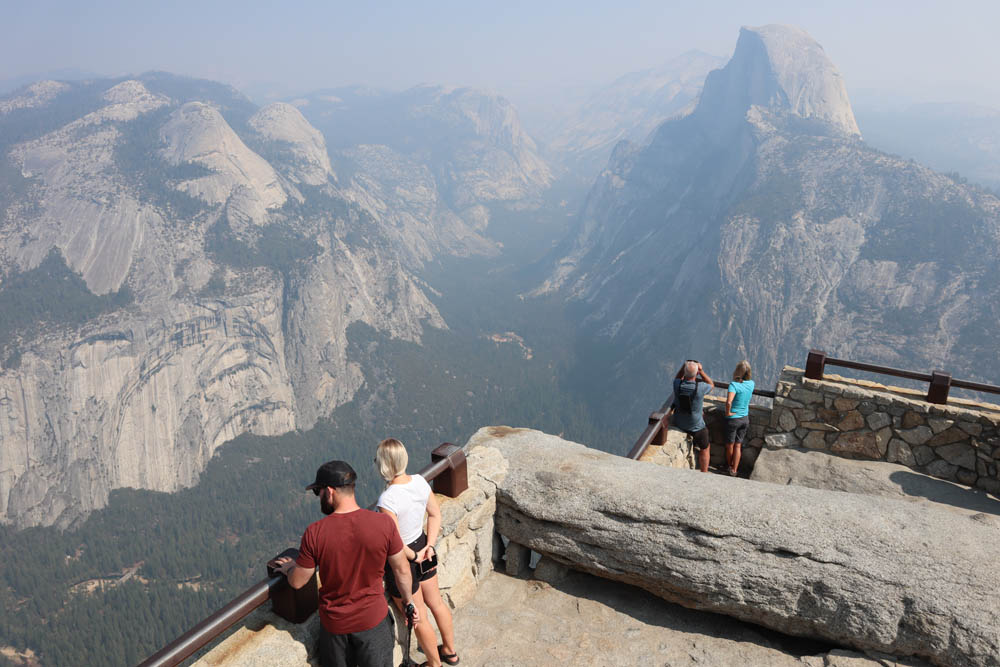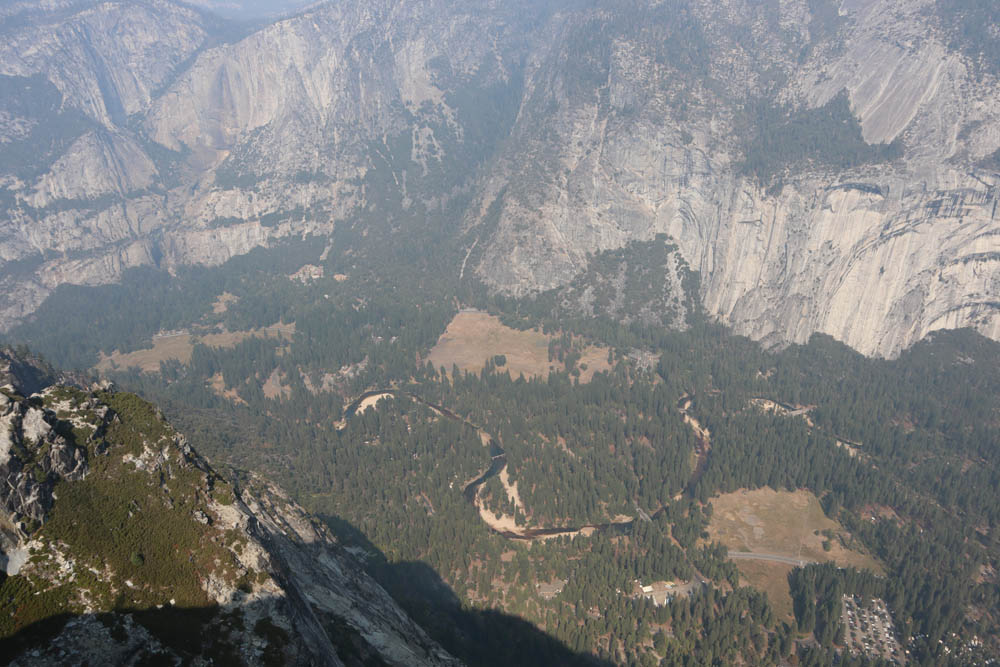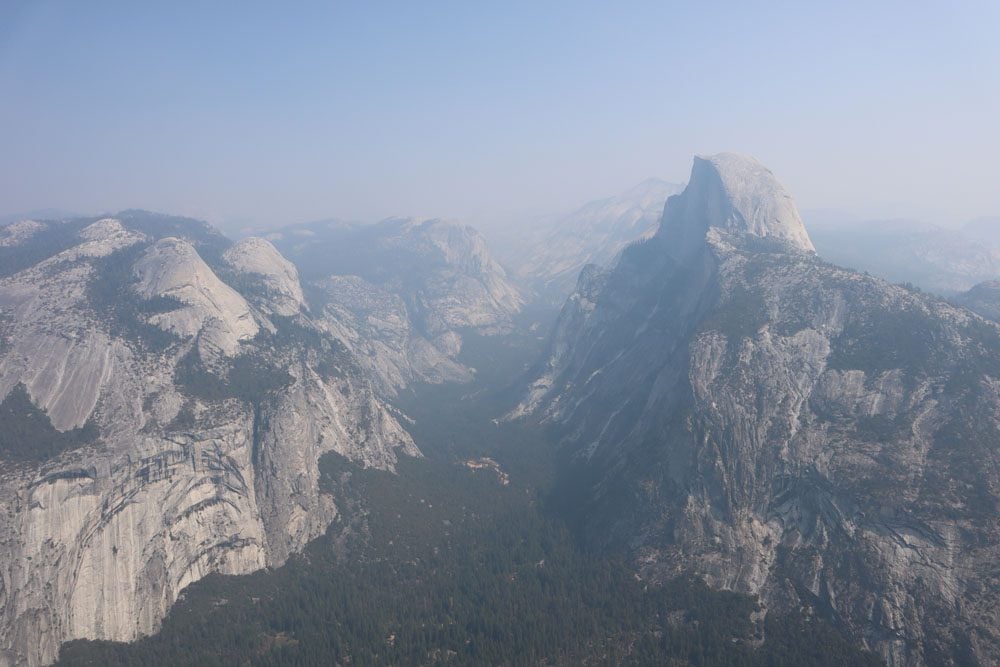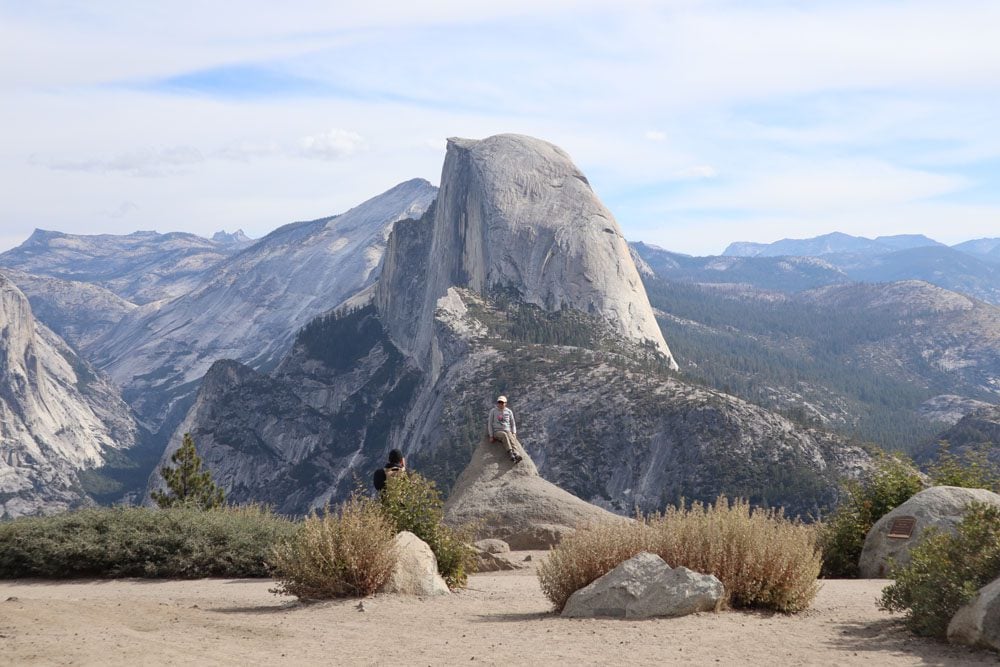 Glacier Point Lookout is 3,214 feet (979 m) above Yosemite Valley and almost directly across from Half Dome. There's good mobile reception from up here and with a pair of binoculars, you might be able to spot hikers on Half Dome's summit appearing as small as ants. Glacier Point can also be reached via the Four Mile Trail.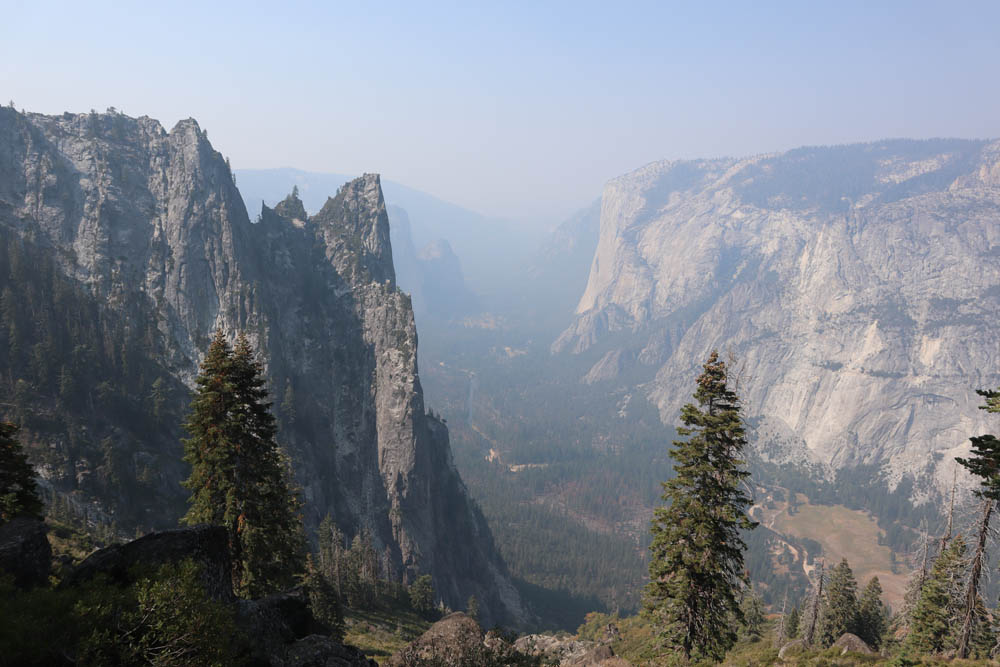 Sentinel Dome
Accessible via a trail from a parking area just down the road from Glacier Point or via a 45-minute hike from Glacier Point, the views from Sentinel Dome (8,122 feet | 2,475 m) are well worth the effort. It might be very windy up here but it won't be as crowded as Glacier Point. From Sentinel Dome, you can enjoy a slightly different vantage point of Half Dome and also see El Capitan. You can continue from Sentinel Dome to Glacier Point or follow the trail to Taft Point.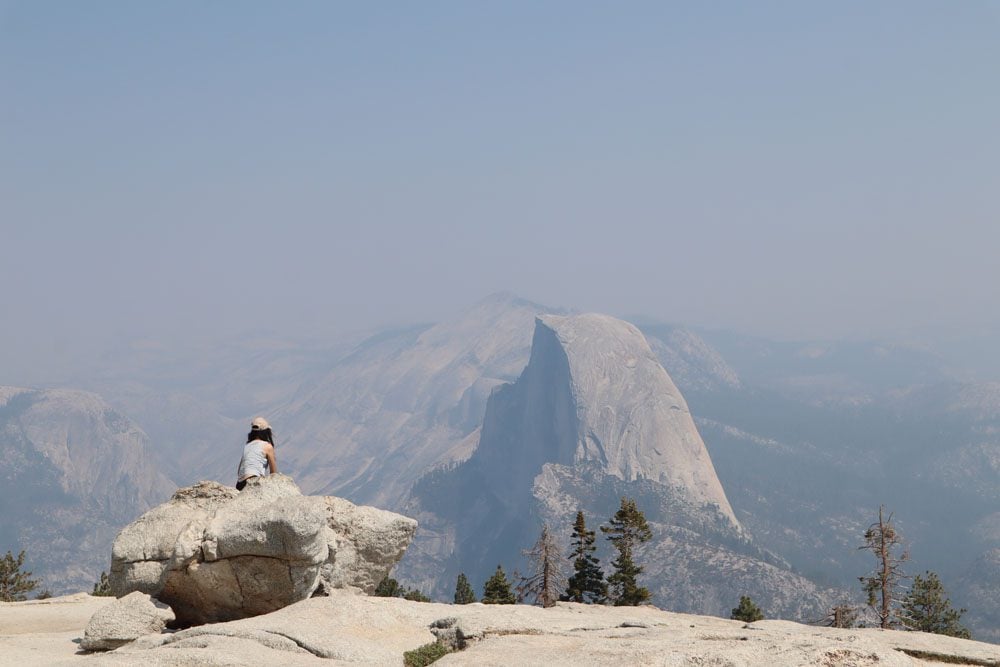 Taft Point
It's another 45 minutes of hiking from Sentinel Dome to Taft Point. I particularly liked the thrilling views at Taft Point, but your heart might skip a beat if heights aren't your thing.
If you feel adventurous, walk to the far side of Taft Point, cross the railing (cautiously), and grab a seat on the rocky ledge. It really doesn't get any better than this!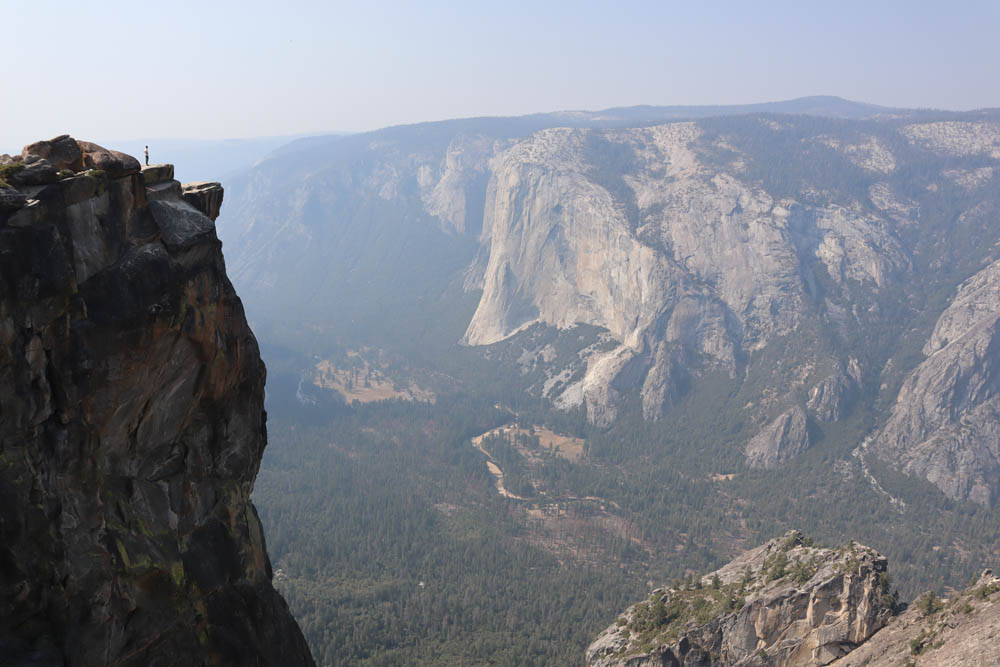 Wawona Area
The southern end of Yosemite National Park is quite different than other sections. You won't find any rocky domes or viewpoints from up above, just giant sequoias and calming meadows.
Wawona Hotel
The historic Wawona Hotel (Big Trees Lodge) opened its doors in 1879, but it owes its origins to 1856 when a small log cabin, called Clark's Station, began hosting tourists. The hotel's distinctive features are its wooden facade and large veranda. History buffs should also check out the Pioneer Yosemite History Center.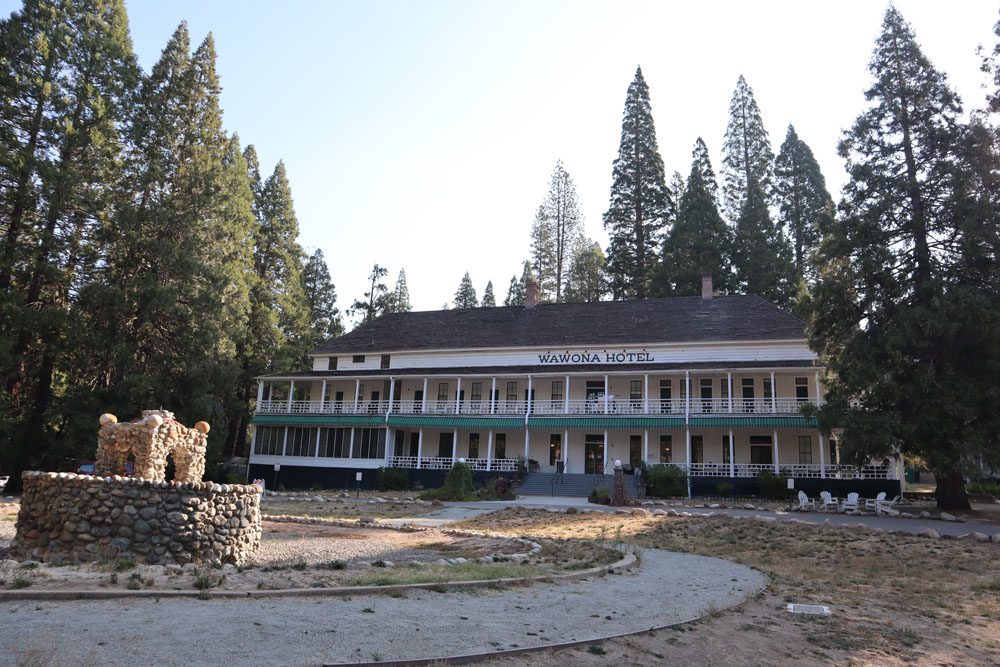 Mariposa Grove
Together with the Merced Grove and the Tuolumne Grove, the Mariposa Grove of Giant Sequoias makes up Yosemite's three sequoia groves. The Mariposa Grove is considered the finest of the three, with over 500 giant sequoias including the (approximately) 2,700-year-old "Giant Grizzly".
Parking is 1.9 miles from the actual grove entrance, reached either on foot via a marked trail or using park shuttles (when in operation). During the dry summer months, the trail can be very dusty, so if you suffer from allergies, take this into account.
Once you reach the Mariposa Grove, choose from several trails, including the easy and family-friendly Big Trees Loop Trail (0.3 miles) and Grizzly Giant Loop Trail (2 miles), or the more strenuous Mariposa Grove Trail (7 miles) and Guardians Loop Trail (6.5). As you stroll around, you'll notice a few fallen giants, some showing signs of fire. The sequoia's massive size is also its soft spot as fire, often directed to a specific point by wind, weakens the trunk until it can no longer support the giant and it comes toppling down.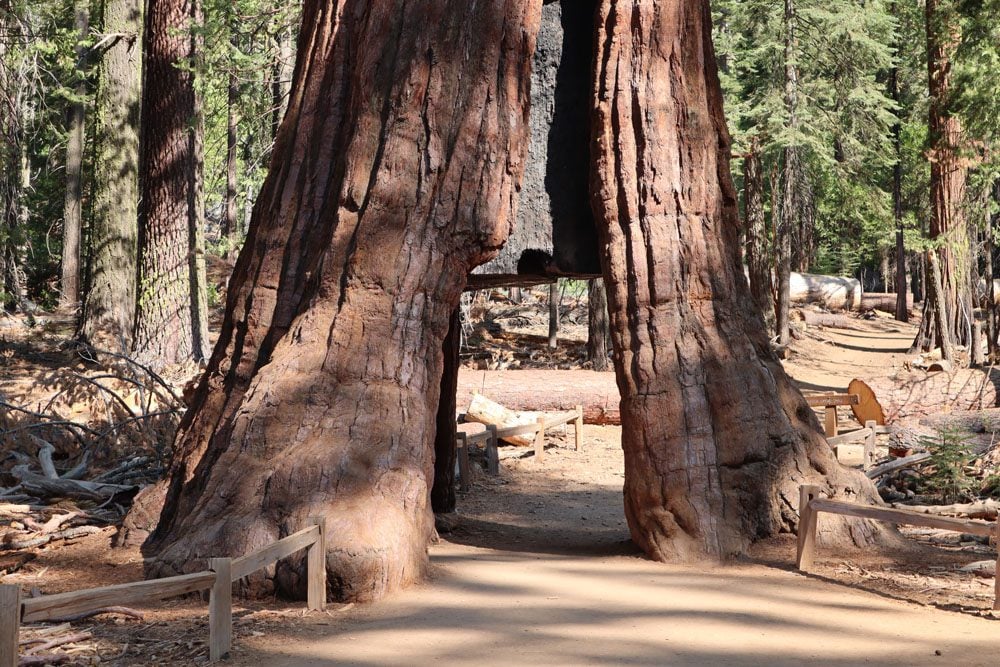 The main highlights to see in the Mariposa Grove are the cluster of giants known as the Bachelor and Three Graces, followed by the Grizzly Giant, and the California Tunnel Tree, through which you can actually walk.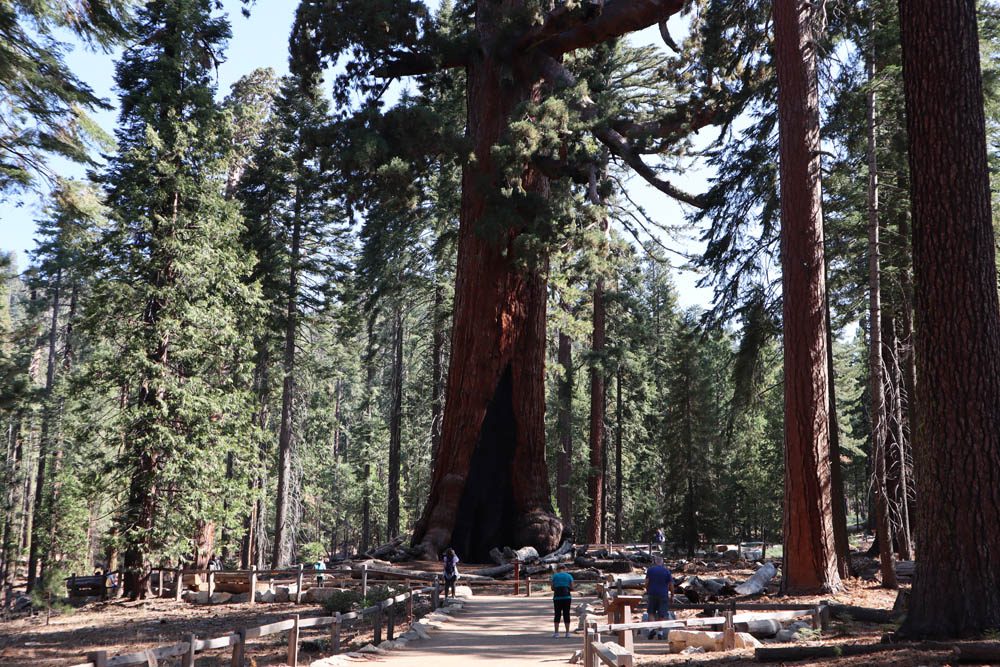 Hiking Trails
Several hiking trails depart from this area. Notable mentions include the easy Wawona Meadow Loop Trail and the Swinging Bridge Trail, along with the longer and more challenging Alder Creek Trail and Chilnualna Falls Trail.
Tioga Road Area
Open from late May or early June through November, Tioga Road is a 39-mile high elevation scenic drive, ranging from 6,200 feet to nearly 10,000 feet (over 3,000 m). It is Yosemite's trans-Sierra Nevada crossing, passing through sub-alpine meadows, blue lakes, huge granite domes, and hiking trails. In season, Tioga Road is the entry point to Yosemite if driving from Death Valley or Lake Tahoe (and vice versa).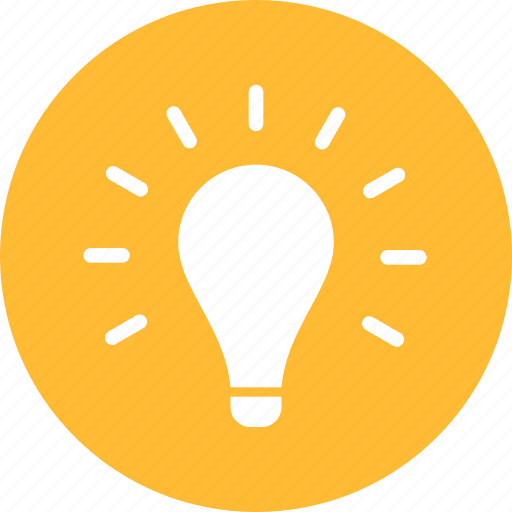 Pro Tip
Due to the area's high elevation, the weather can and probably will be much colder at Tuolumne Meadows than in Yosemite. Plan and dress accordingly.
Tioga Pass
At the eastern end of Tioga Road and an altitude of 9,945 feet (3,031 m), Tioga Pass is the highest automobile mountain pass in California. This stretch of Tioga Road is a true engineering marvel, a steep narrow roadway traversing harsh terrain until reaching the level ground at a high altitude. Tioga Pass Road is regarded as one of the most scenic roads in the entire U.S. national park system.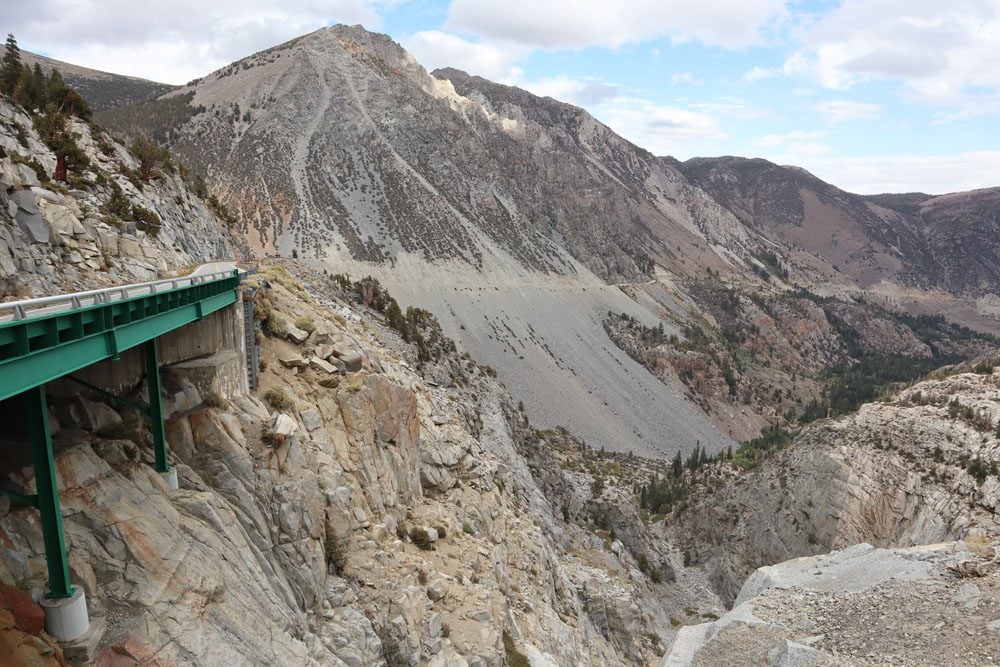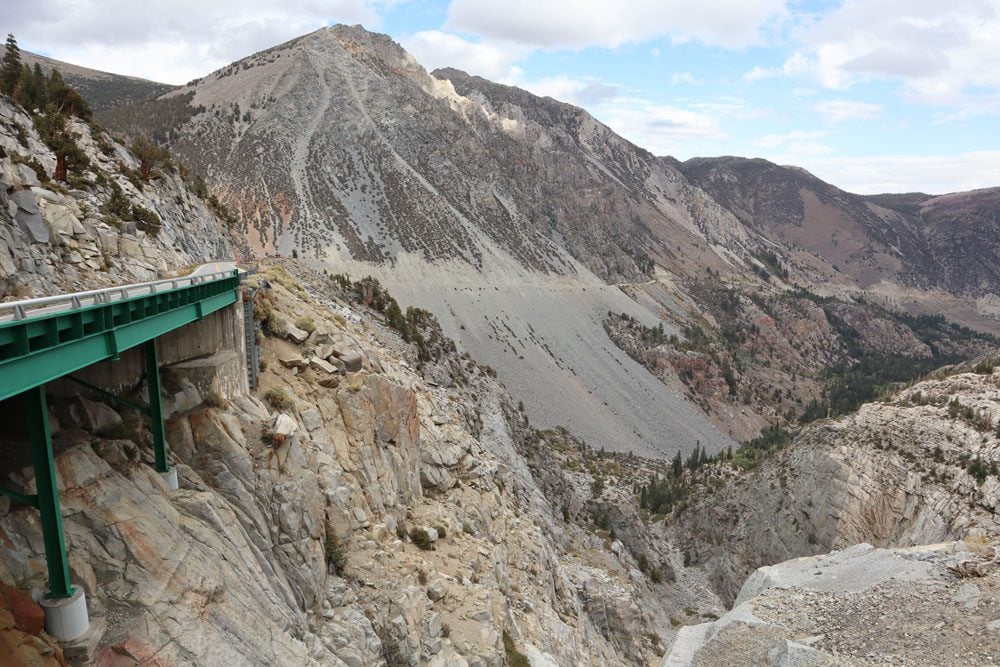 Ellery Lake & Tioga Lake
You'll think you've been magically teleported in your car from California to the Scottish Highlands or even Iceland when passing these two lakes. In the backdrop of granite cliffs and rolling hills, sub-alpine meadows are crisscrossed by streams and confined by the two lakes.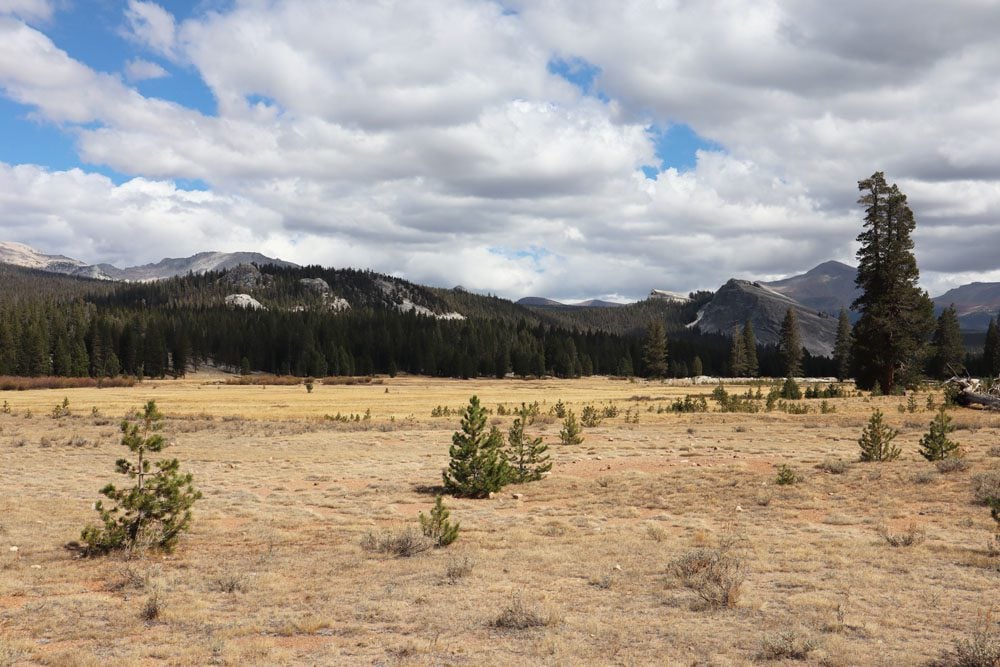 Tuolumne Meadows
At an altitude of 8,575 feet, Tuolumne Meadows is the largest subalpine meadow in the Sierra Nevada. It's not only a very pretty spot, but also the starting point for several hiking trails, ranging from day hikes to Soda Springs, Cathedral Lakes, and Lembert Dome, to multi-day backpacking adventures. Head to the visitor center to inquire about relevant options.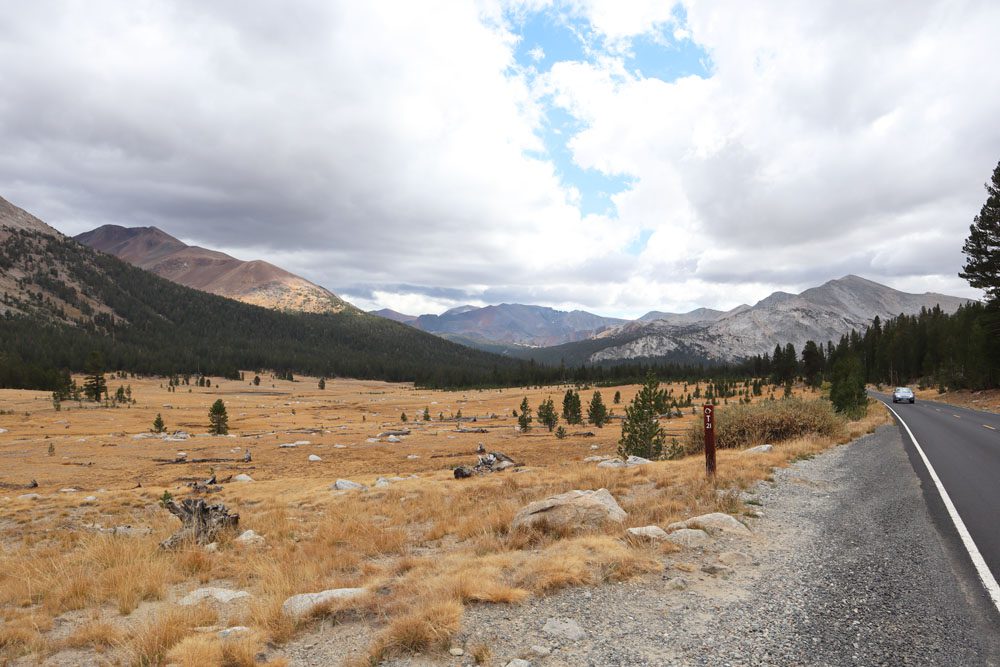 Tenaya Lake
A beautiful spot to stretch your legs or lounge for a little longer on the sandy beach. Tenaya Lake is also the starting point for the Sunrise Lakes Trail.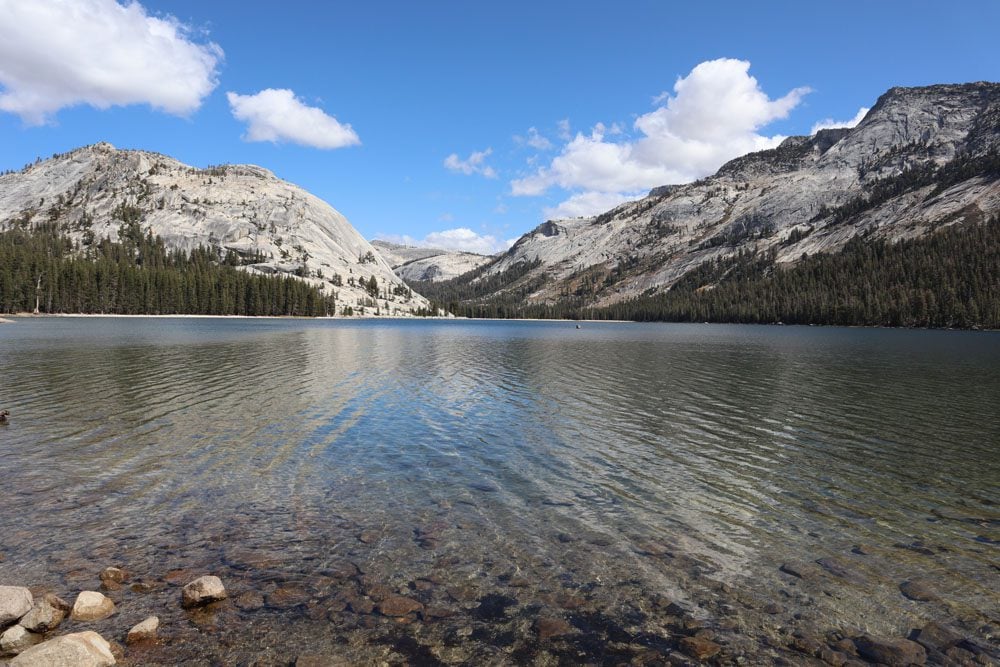 Olmsted Point
Olmsted Point is one of Yosemite's most spectacular scenic lookouts, though it can be quite cold and windy up here at an elevation of 8,841 feet (2,695 m). From Olmsted Point, you can see Tenaya Creek dropping sharply towards Half Dome in the far distance. Another highlight is the giant round boulders that can be approached. These were created by the immense forces of the glacier that also gave this area its polished look.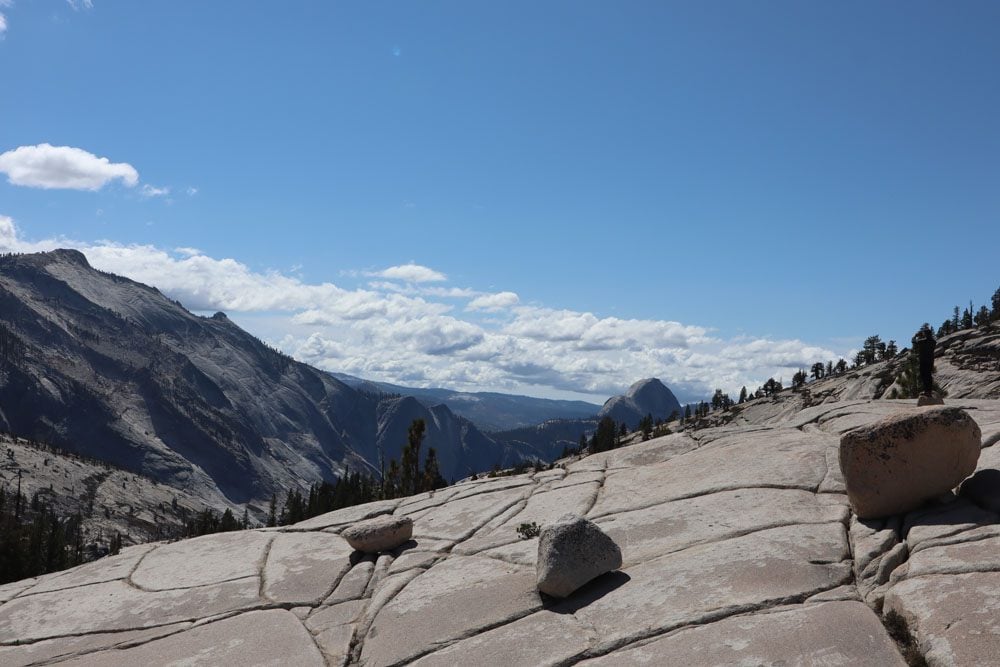 Porcupine Creek & North Dome
The hike to North Dome via Porcupine Creek is one of the best hikes in Yosemite. The trail leads hikers via a secluded sequoia grove where deer can often be seen, to the open expanse of the rocky domes. The trail eventually ends at North Dome, perfectly positioned for awesome views of Yosemite Valley and North Dome, without the crowds of Glacier Point.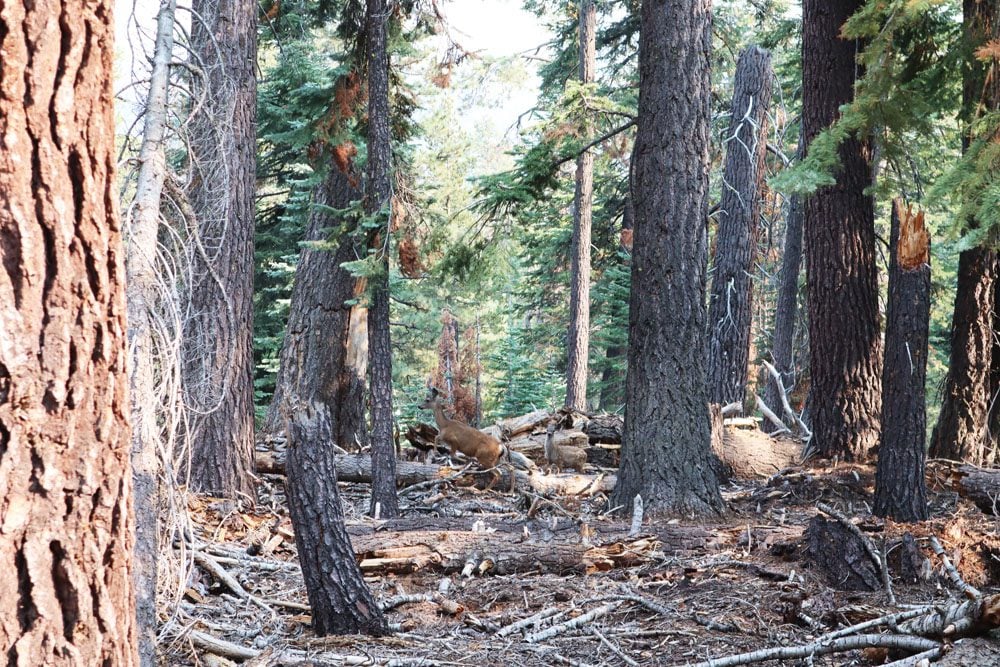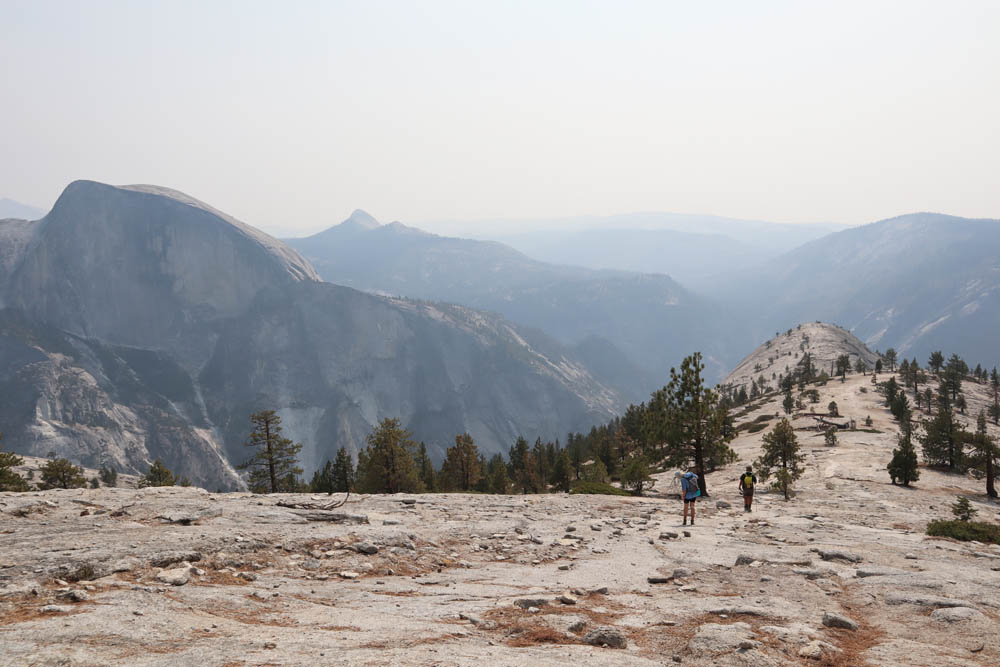 Tuolumne Grove
Tioga Road pretty much ends (or begins) at Tuolumne Grove, one of Yosemite's three giant sequoia groves. It isn't as impressive as the Mariposa Grove, with just 25 mature trees, but it is conveniently located near the Big Oak Flat park entrance and the road to Yosemite Valley.
A paved trail leads to the grove, about one mile from the trailhead. Along the way, you'll walk in a forest of Douglas-fir and sugar pine, before reaching the sequoia grove and its "celebrities" (Fallen Giant and Dead Giant Tunnel Tree). Sections of the trail were once part of the historic Big Oak Flat Road, one of the first to reach the park. The Tuolumne Grove Trail isn't very long, but getting out requires a relatively steep ascent of 400 feet of elevation. If you want to extend your visit, you can continue to Hodson Meadow (4.2 miles away).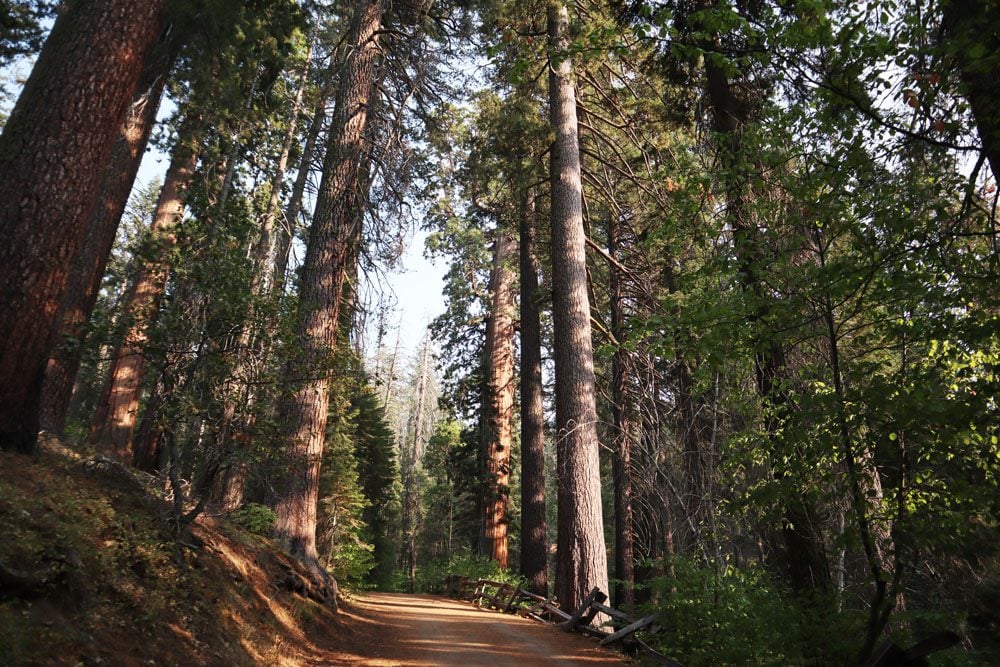 What's Next?
With the information in this Yosemite travel guide, you're now ready to begin planning your Yosemite adventure. For more information about Yosemite, including sample itineraries, check out the Yosemite travel guide collection.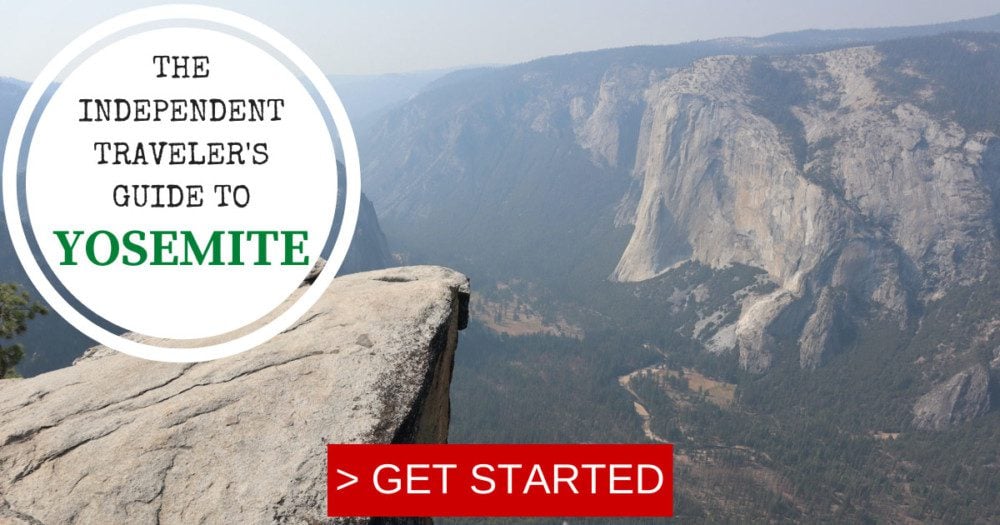 ---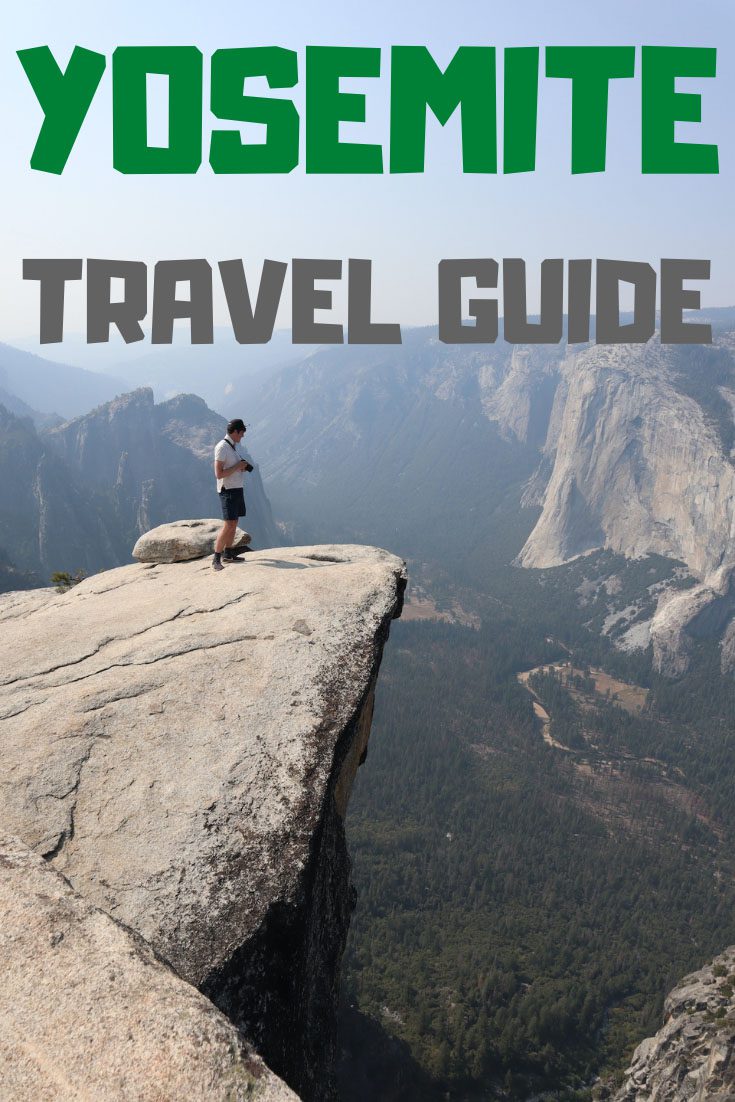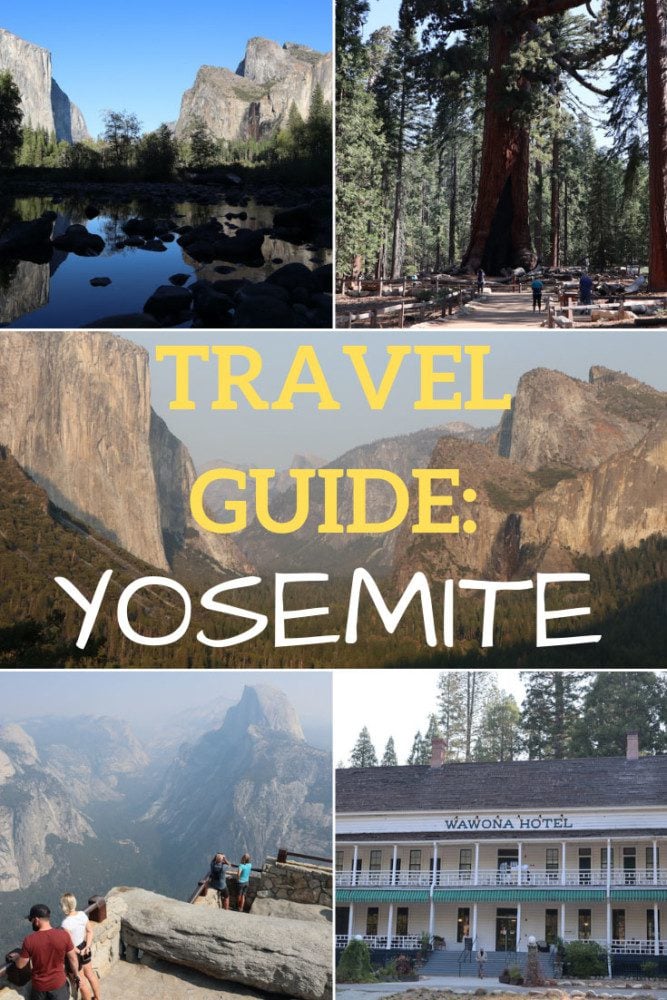 Pin These Images To Your Favorite Boards