Safari and Beach: 10 Days In Africa
The first ever guest post on X days In Y is written by my good friend Idan Knobel. Idan and I have a tradition whenever one of us returns home after a trip. We love sharing with each other the unique stories behind some of the countless photos each of us seems to snap. When Idan showed me highlights of his 10 day trip to Africa with his wife – Karen – I pretty much begged him to put his experiences into words. Take it away…
Photo credits: Idan Knobel
This year, we made the big decision to finally visit Africa. We had the rare opportunity to muster together 11 days away from the office, take a break from our busy lives, and experience the contradictions that make Africa such an interesting place to explore. Our mission: a four-day safari adventure capped off with six days of fun-in-the-sun on the tropical island of Zanzibar. This is our story.
Our journey begins in Tanzania, where we meet our safari guide Michael Shotii who will be our trusted eyes and ears in the wilderness for the next four days (Michael currently works at Rare Africa Travel). Landing in the dusty Kilimanjaro Airport is a stark reminder that we ain't at home anymore, but hopping into Michael's well-equipped 4X4 makes it very clear – we're about to embark on a memorable adventure!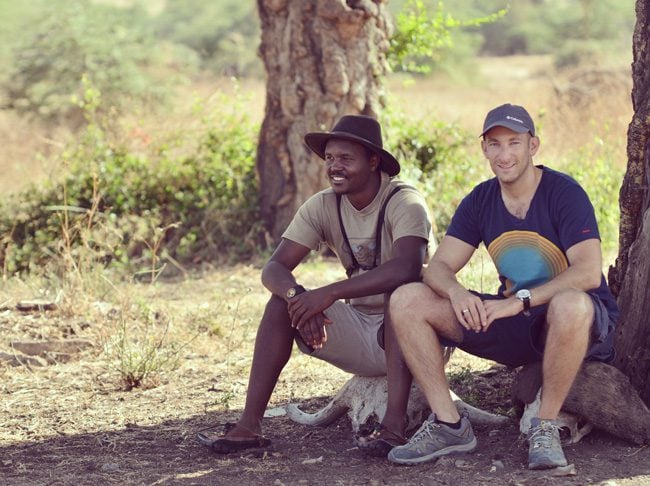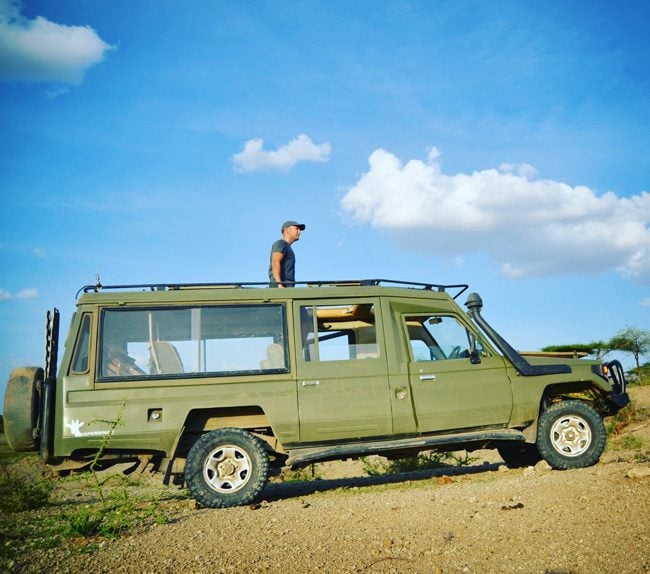 Serengeti National Park
We spend our first night in the African wilderness at Ngorongoro House Farm Lodge, an easy launchpad for our first destination – Serengeti National Park. A massive plane stretching from Tanzania to Kenya, Serengeti is home to tens of thousands of wild animals, diverse scenery, and changing landscape. Just like the animals which roam its vast expanses in search of food, water, and refuge – Serengeti's unique advantage is that you too are free to roam pretty much wherever you want. There are no trails that you must stick to and it is up to you to use your senses and track the animals.
It is precisely for this reason that we are so lucky to have Michael as our guide. That guy must have a built-in animal radar glued to his brain because he tracks animals even in the remotest sections of the park – bringing you close to the action and away from the crowds that tend to gather in other 'hotspots'. The risk in the Serengeti is that if you don't have enough time, you may not get to see all the animals. However, the reward is that once you are on to something – the action is out of this world and you'll enjoy it without a convoy of 4X4's behind you. Each morning, Michael asks us for the day's wishlist and never fails to disappoint.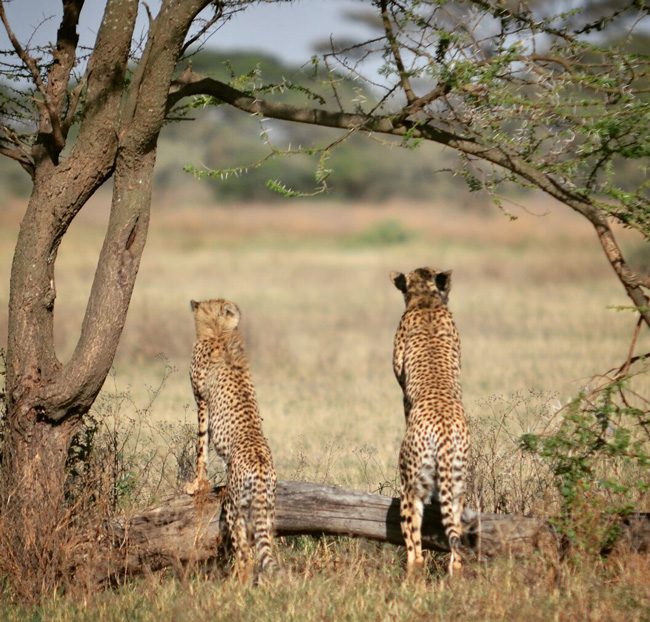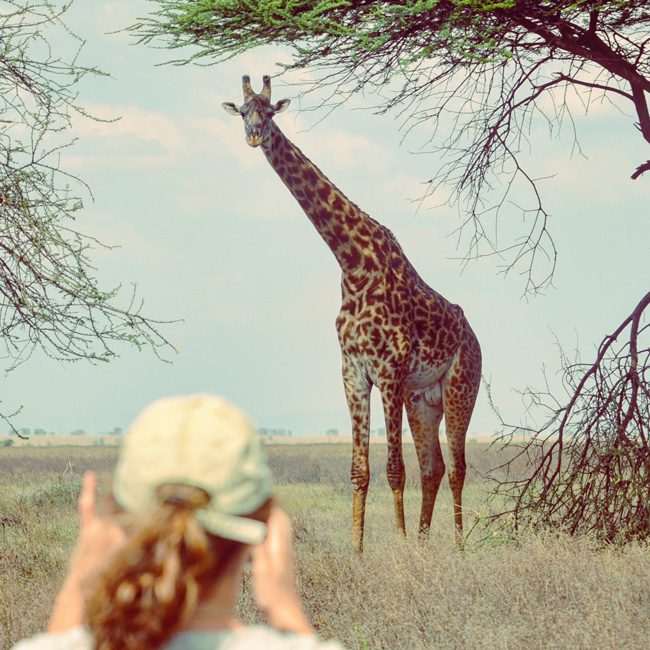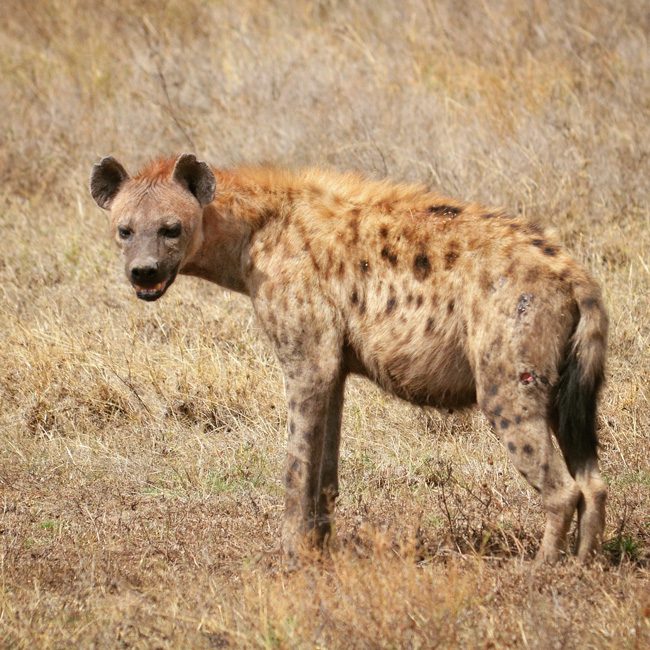 The Lion King
We had many close encounters but I'll never forget what we saw on our first day in the Serengeti. After a few uneventful hours of scavenging, Michael spots a lonely-looking cheetah in search of a few drops to drink in a swap that has almost completely dried up. We slowly drive to within 2-3 meters of the Cheetah who is too thirsty to care about our arrival. As we snap dozens of close-up shots of the majestic cat, Michael suddenly turns our attention to a lion that is confidently marching towards the water hole.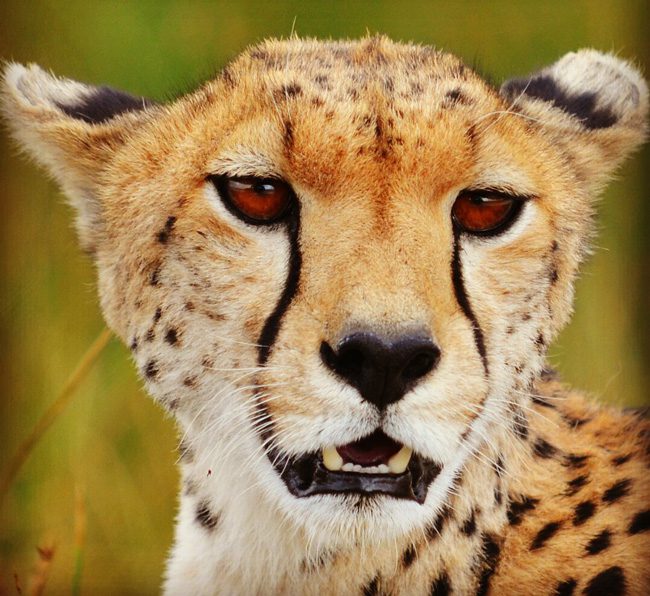 The cheetah senses the danger and leaves the drinking hole – clearly aware of who is the boss around here. She disappears beyond the horizon, vacating the drinking spot for the beautiful lion who takes her place without breaking a sweat. At that very moment, we get a firsthand lesson why the lion is the animal king and understand that each animal knows their position in the food chain.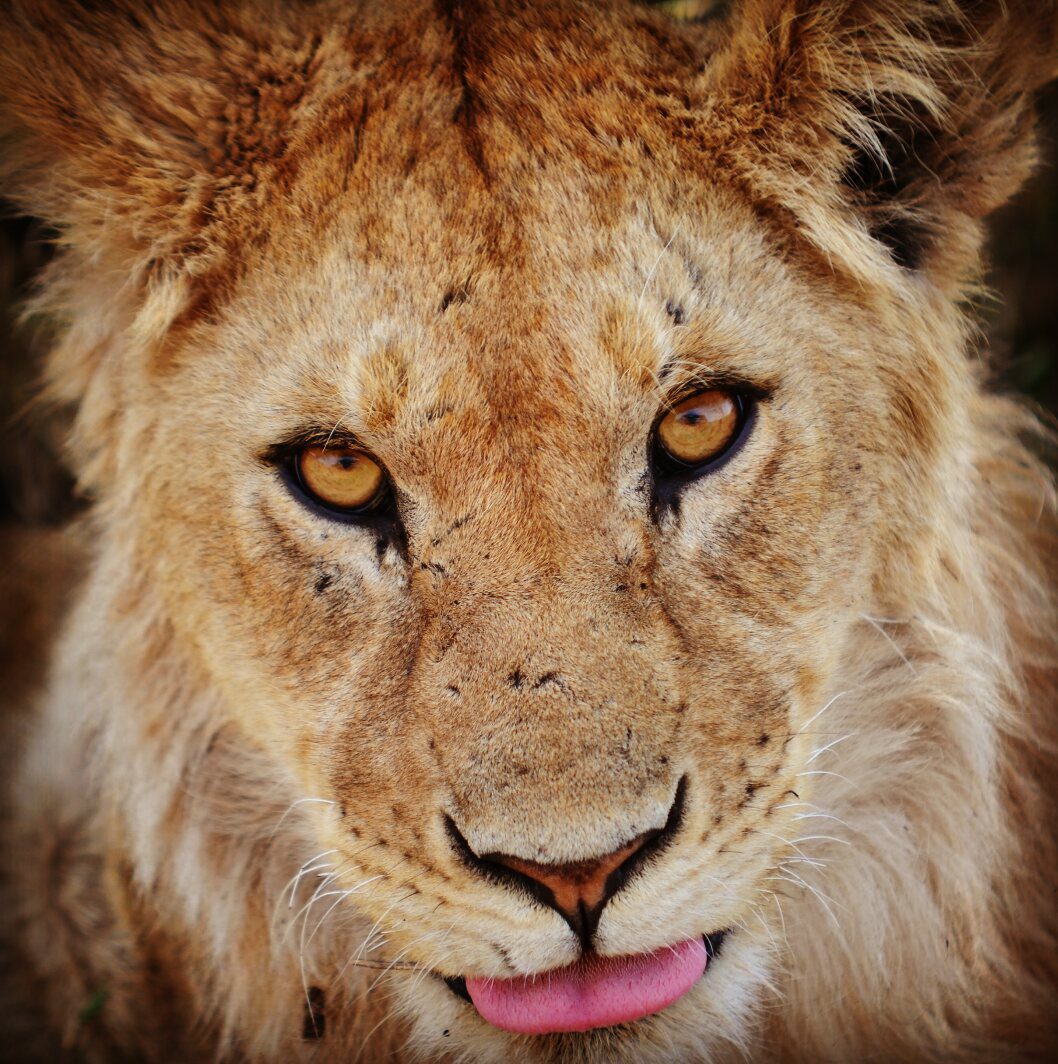 We spend the next two nights at Lake Masek Tented Camp, where the experience is exceptional. Our room is essentially a large tent pitched on the banks of Lake Masek – a favorite hangout spot for hippopotamuses. The luxury tent is well equipped and even includes an open-air shower. A sunset shower is a perfect way to end a dusty safari day – what more can you ask for? Well, how about an after-hours escort from our tent to the dining area by an armed Masai warrior! The lodge, after all, is located in the middle of the wilderness and we don't feel like turning into an evening snack.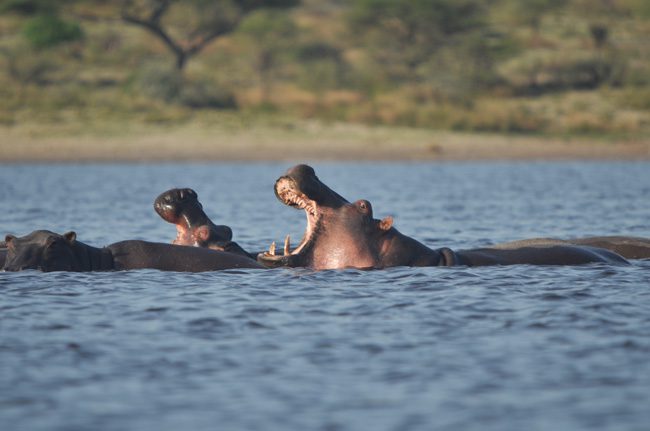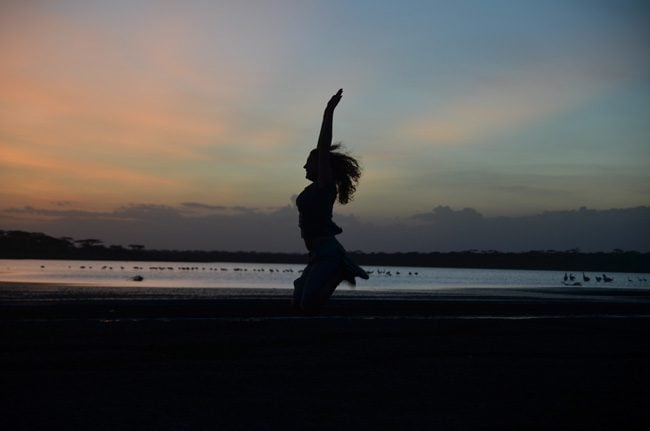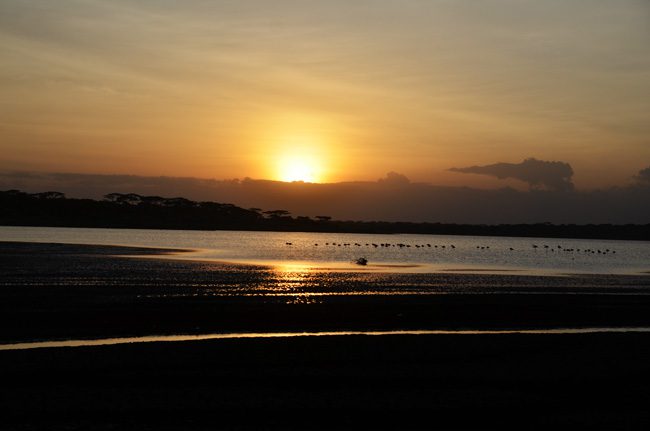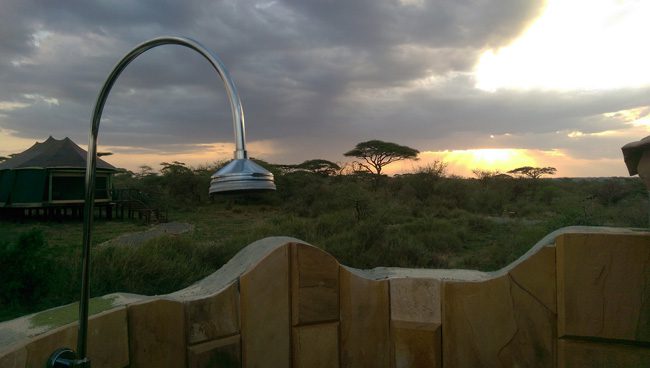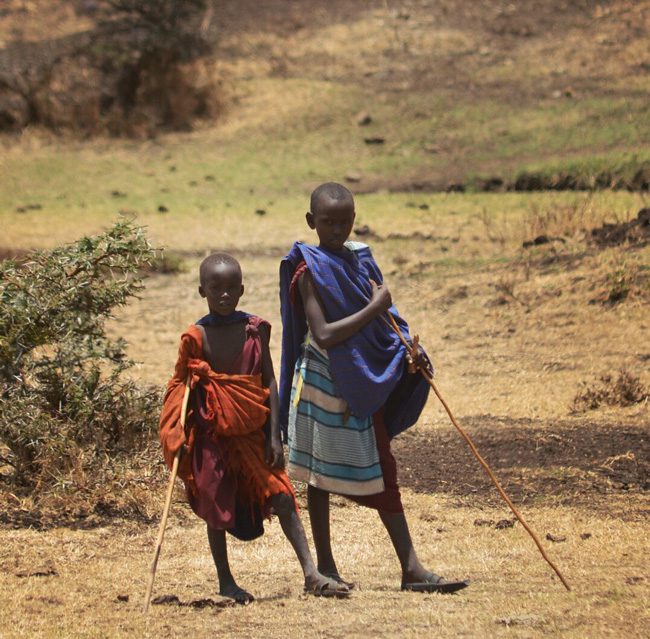 The Ngorongoro Crater
Our last safari day is spent in the Ngorongoro Conservation Area – a crater that forms a natural boundary where a large concentration of animals and predators are confined to a relatively small area. This creates a unique opportunity, where different species roam the same grounds and share the wealth – a truly unique spectacle. But unlike Serengeti, Ngorongoro feels less off the beaten track and a bit more geared to tourists. We were already spoiled with driving days devoid of a single other soul in Serengeti, which is not the case around here. Moreover, we must stick to marked trails and, at times, can't get close enough to the 'action'.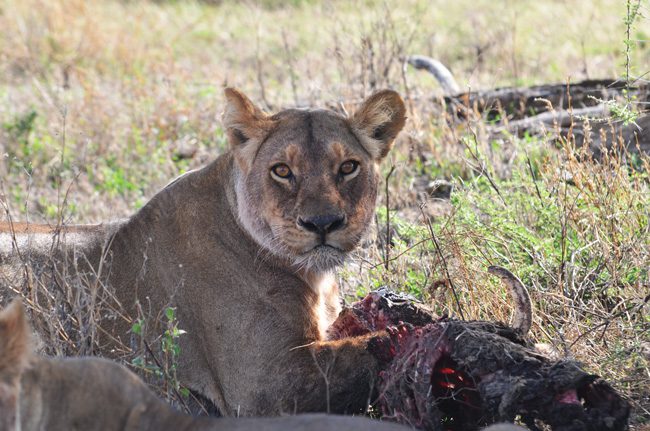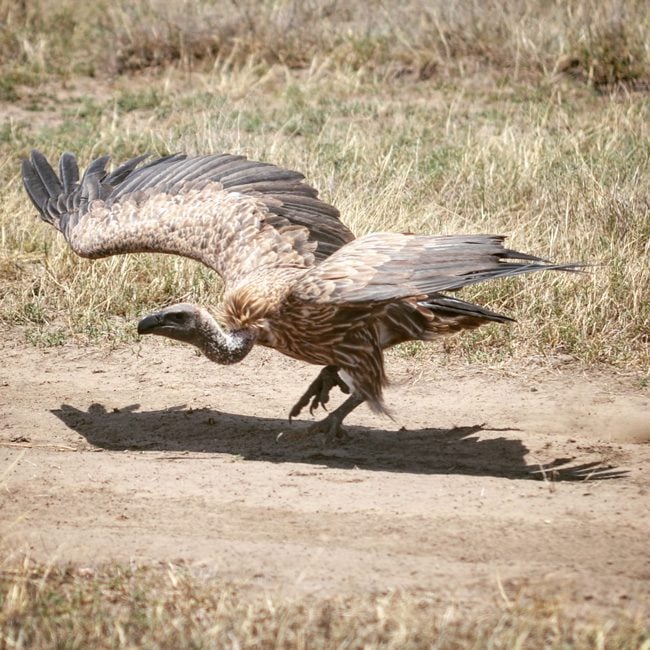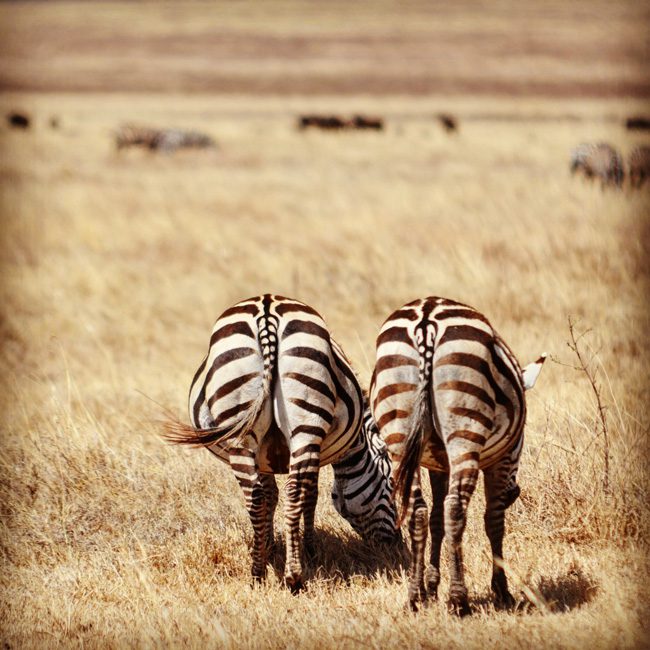 Zanzibar!
After four very intense and rewarding days in the safari, we wrap things with a whole lot of nothing in Zanzibar. Finding the right hotel prior to our visit was quite a challenge, as we were looking for that 'perfect' tropical escape. We weren't too fussy about the price but were more after a unique experience – a quiet spot, a bungalow near the beach, and an all-meals-and-drinks-included kind of place. Why worry too much in paradise? But all-inclusive resorts can sometimes be a double-edged sword – where quality is sacrificed for quantity and where pool games might disturb your afternoon snooze. Luckily, we came across the Tulia Zanzibar Unique Beach Resort – a relatively new establishment without too much guest feedback. We decide to take a chance and boy are we in for a special treat!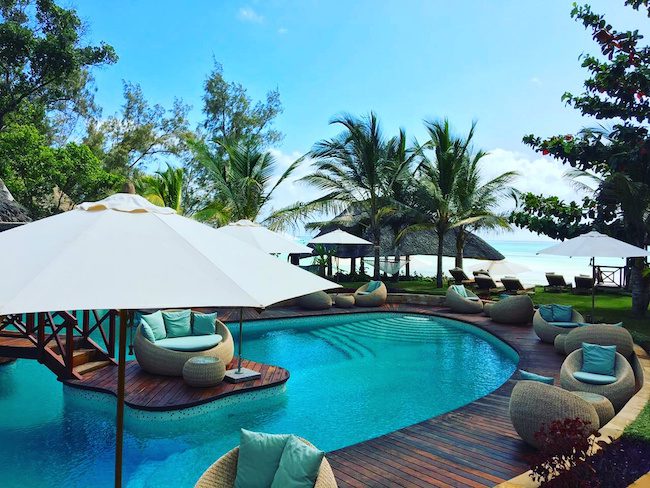 The resort is located in Pongwe Beach on the island's east coast. Sixteen well-equipped villas are scattered across a tropical garden that is home to 400 species of local plants, flowers, and trees. What else? How about a stunning private beach, two swimming pools, tandem water slides, a pampering spa, and of course – a fully stocked bar and a gourmet restaurant.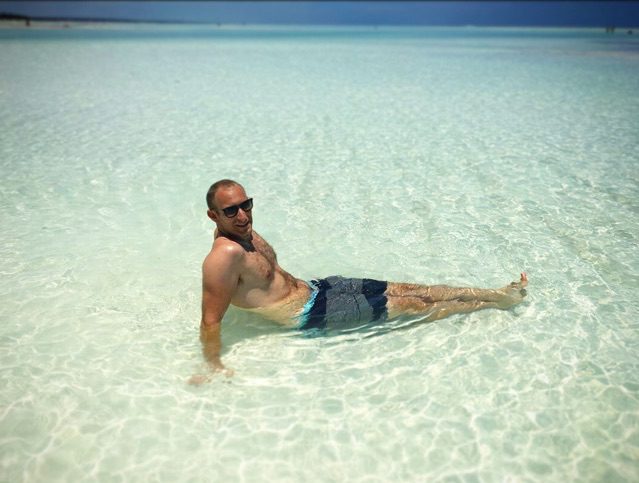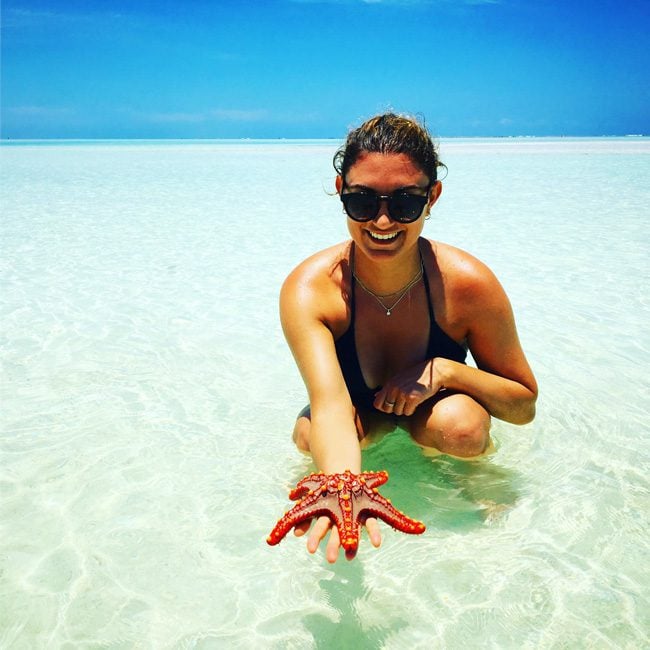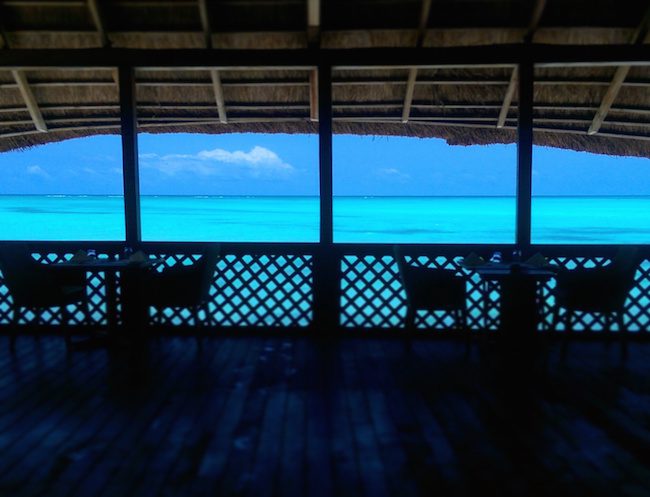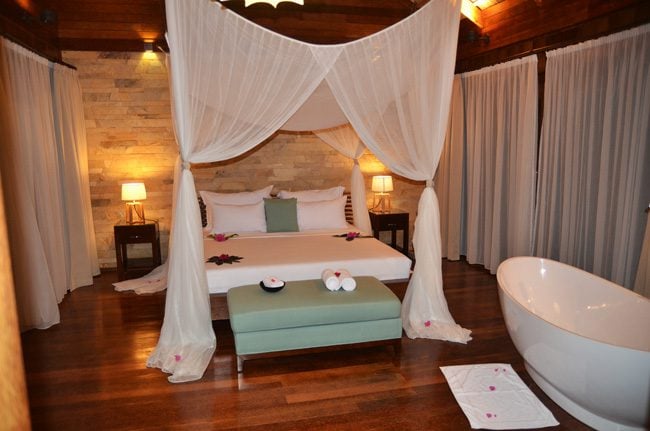 Is this place for real?
We really hit the jackpot with our decision to go all-inclusive, taking away any need to ever say no to that little voice inside that tells you "Na, let's skip this one". The staff's motto is 'everything is possible' and they certainly live by it – ensuring drinks and snacks are always within arm's reach. Three (gourmet) meals are included, as well as daily spa treatments and of course – all-you-can-drink at the bar. How about post-breakfast champagne, some pre-lunch tequila, and some pre-dinner cocktails freshly prepared by the friendly bar staff?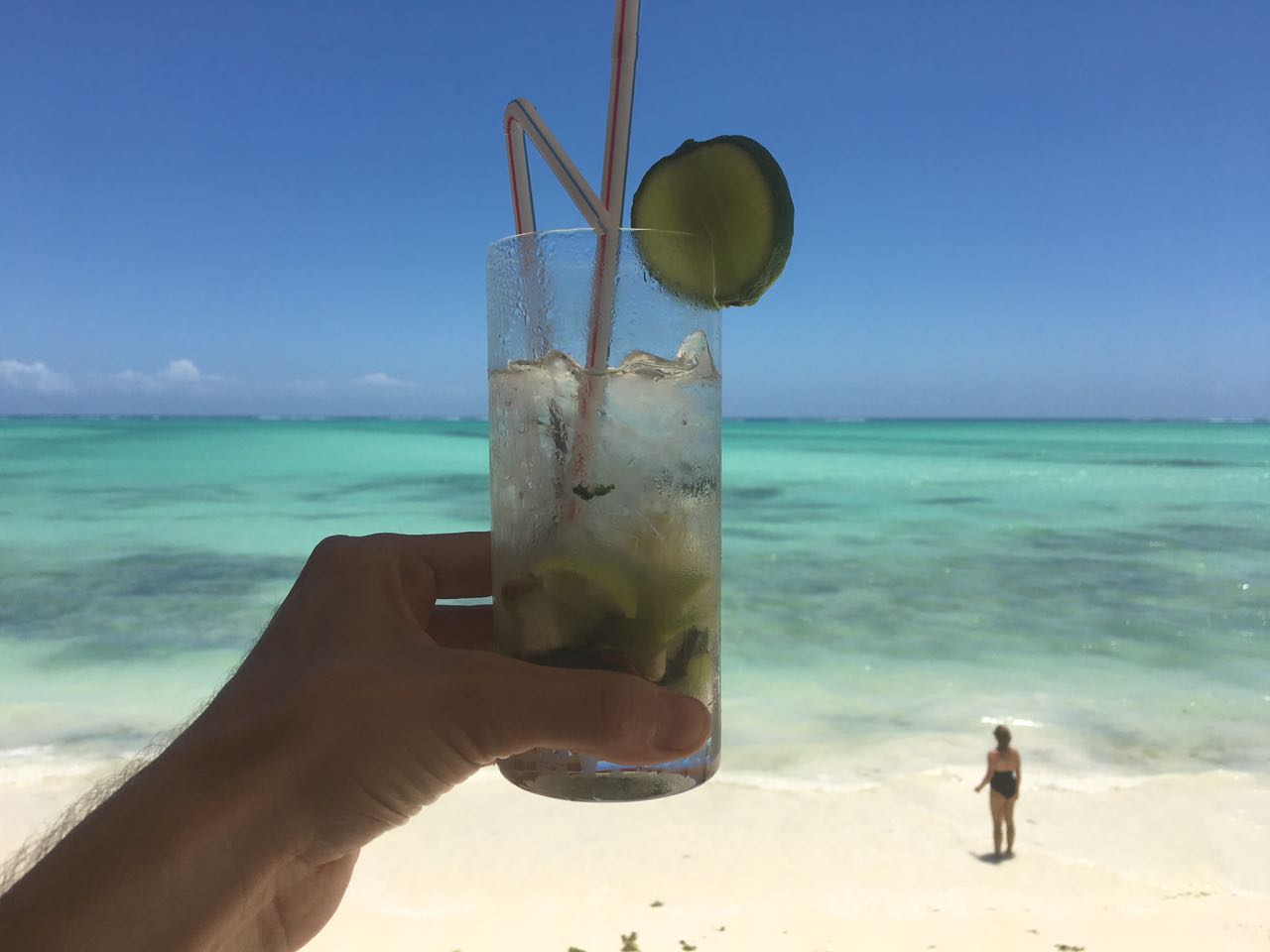 As for the meals – those are always prepared with the finest ingredients and the highest attention to decor. Dinner includes five courses (that's right) based on whatever's caught in the ocean that day. One evening, the kitchen and restaurant appear on the beach and guests are treated to a feast on the soft sand. Lobsters and steaks are thrown on the grill, as the champagne flows like water in our glasses. And to top things off – Masai warriors take center stage next to a bonfire to show off with some impressive dance moves and traditional songs.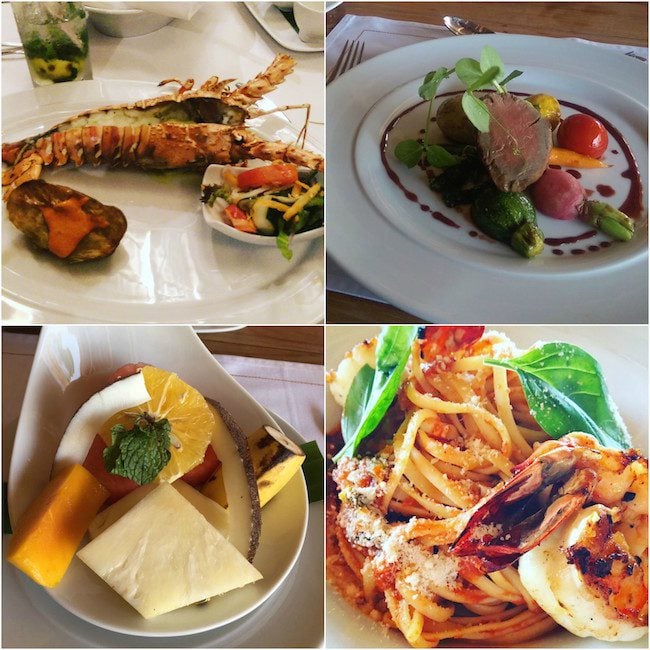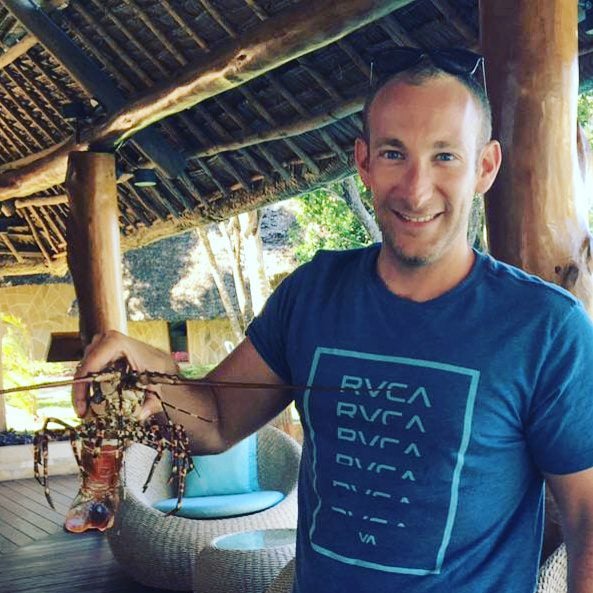 As you can probably tell by now, we absolutely love this place. Disclosure: we have absolutely no shares invested in this business, just honestly recommend other couples to consider staying here if you're after a quiet spot, first-class service and memorable dining experiences.
What a perfect way to end our first African adventure!
Tips for fellow travelers
Safari: if you have the time (and patience), I recommend devoting at least three days to the Serengeti. One or two days in Ngorongoro is really enough if you're short on time. In the Serengeti, having a quality guide is of the highest importance since much knowledge and skill are needed to track down the animals. In Ngorongoro on the other hand, this isn't necessary since trails are marked and the crater itself naturally confines the animals to a limited area.
Zanzibar: we had serious doubts about going over budget with our choice of resort. But looking back, it was totally worth it. Since you'll spend most of your time in Zanzibar at the beach, it's worth investing a little extra on accommodation and reaping the benefits.