Put on your walking shoes and experience one of the greatest cities in the world. From the Gold Rush to the Golden Gate Bridge, San Francisco is rich with historical landmarks, Pacific views, great food and colorful people. In this San Francisco travel guide, we'll explore in-depth how to spend 5 days or less in Francisco.
With houses that defy the rules of gravity, Pacific Ocean views, a beautiful bay, colorful neighborhoods, a notorious former prison, Gold Rush history, and one 'golden bridge' – San Francisco is a rewarding destination for any type of visitor. I've had the privilege of visiting San Francisco on several occasions, often staying for a long weekend or an extended stay that enabled exploring highlights beyond the city.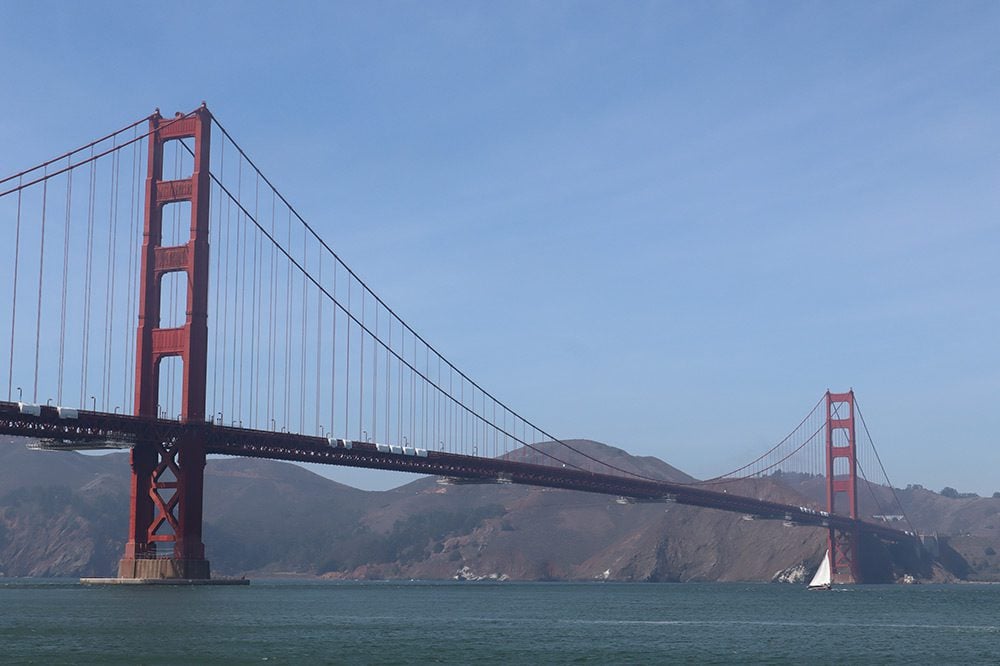 America's closest version of a European city, San Francisco's appeal is not only in the beautiful panoramic views it offers from the hills dotting the city but also from the diversity that lies within its strikingly different neighborhoods. In a matter of a few city blocks, one can visit Chinatown, Little Italy, the hipster Mission, and so on. This 5 days in San Francisco travel guide will highlight the city's main attractions as well as lesser-known sites, and offer a day trip to experience the natural beauty that surrounds it.
Why Visit San Francisco?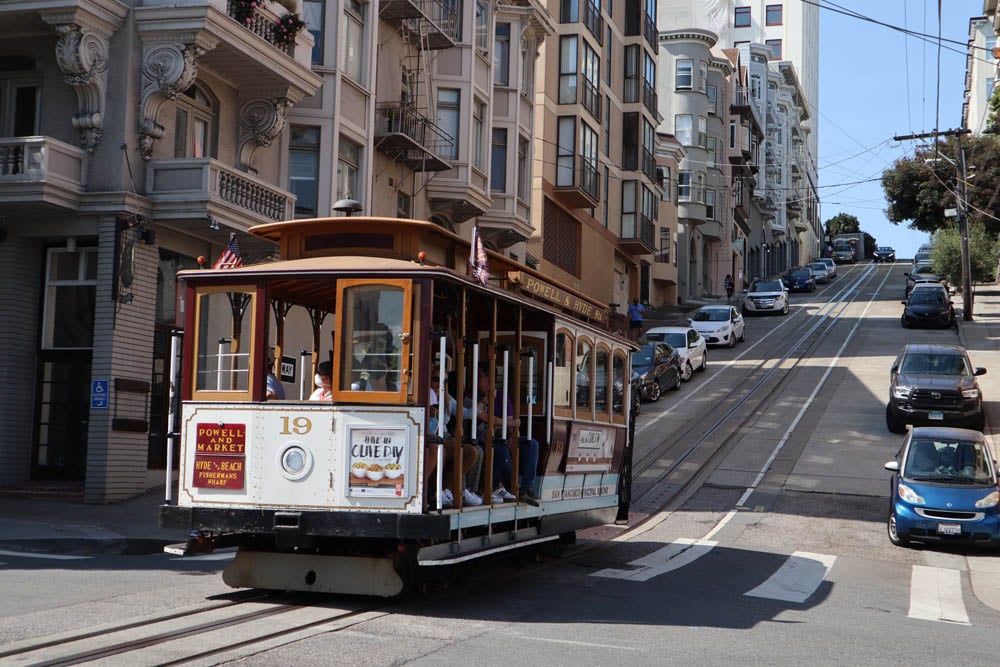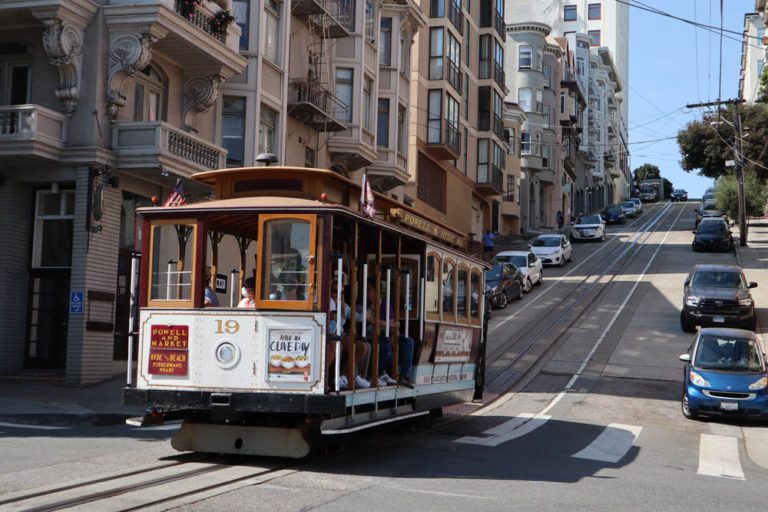 Easy to Explore
Unlike many U.S. cities, it's relatively easy to explore San Francisco despite it's size. Vast parts of the city are perfect for walking, even if there are a few hills to climb. Its far reaches are easily accessible by bicycle, public transportation, or some serious walking.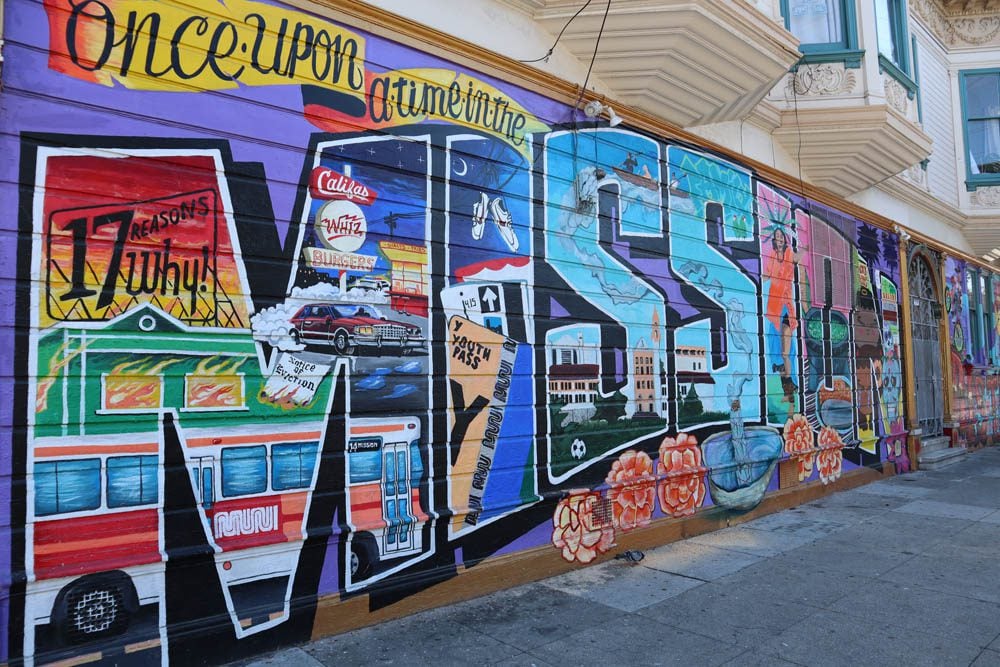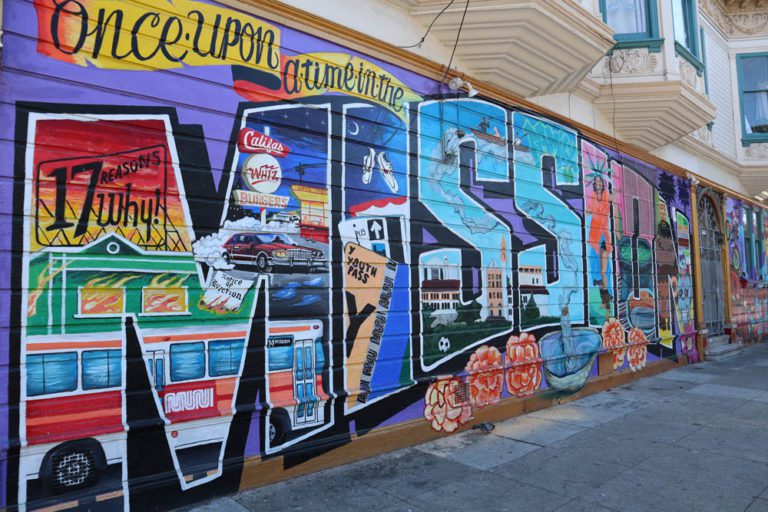 Diversity of Neighborhoods
Every San Francisco neighborhood has its unique vibe and, in a matter of a few city blocks, visitors can experience the city's unique blend of flavors. From Chinatown to Little Italy and the Mission, San Francisco never gets boring.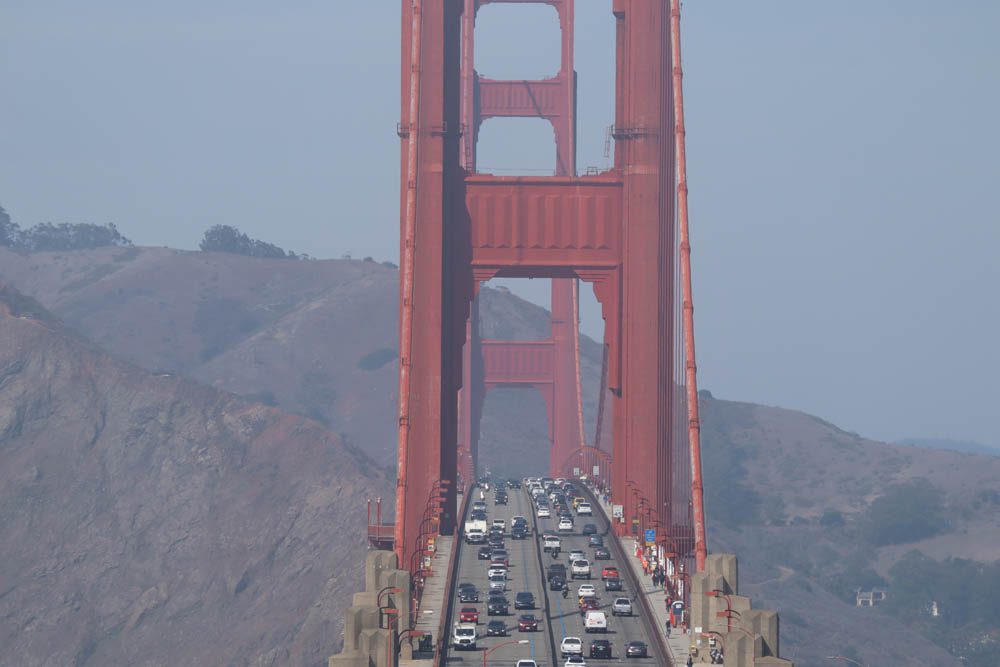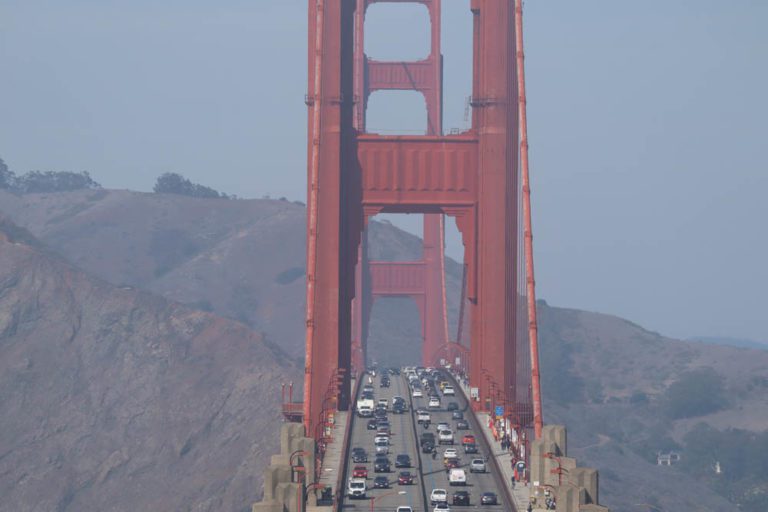 Picture Perfect
With beautiful hilltop vistas, a distinct architecture, and iconic landmarks, San Francisco is always easy on the eyes and a true photographer's paradise. It's one of the most picturesque cities in the world, with images forever etched in your memory.
What's Included in this 5 Days in San Francisco Itinerary?
Several sections make up this travel guide:
Additional San Francisco Travel Resources
Visiting San Francisco just for a long weekend or looking for a quick read? These might come in handy.
5 Days in San Francisco Itinerary Map
This map contains all the points mentioned in this San Francisco itinerary. Simply click on the image to open in Google Maps.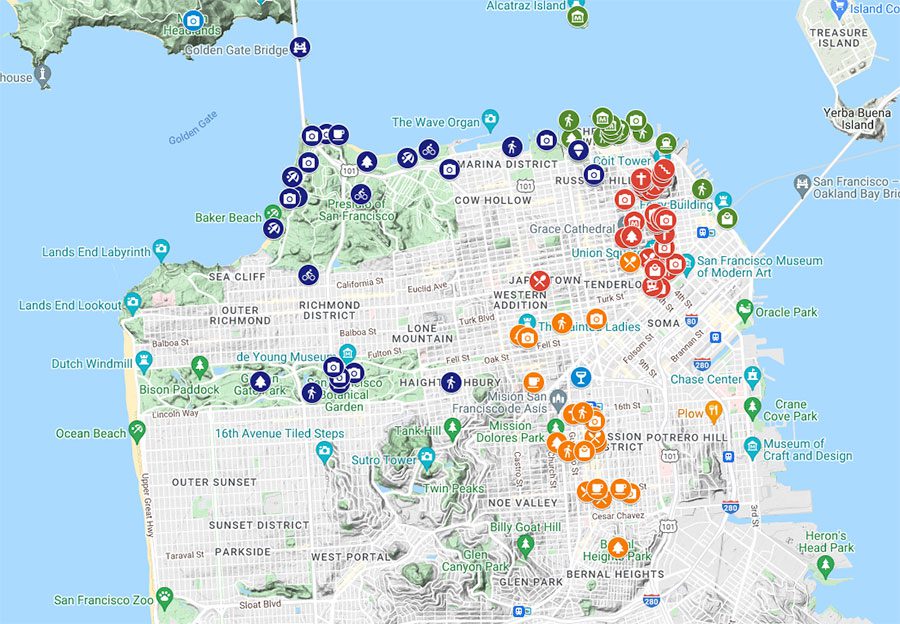 San Francisco Travel Tips:
In this section, I'll share a few travel tips for planning your visit to San Francisco.
When is the Best Time to Visit San Francisco?
You can visit San Francisco throughout the year, though peak winter months are chilly and can be quite wet. During the spring and fall months, San Francisco experiences pleasant weather without too much rain. Some weeks actually experience perfect weather. During the summer months, the weather is great (though not as warm as you might expect), but you'll need to share the city with the peak tourist crowd.
Another thing to keep in mind when planning a trip to San Francisco is the myriad microclimates and the summer fog. We can get into the scientific explanation but instead, check out this link. Basically, summer mornings are foggy and chilly, then in the late morning / early afternoon the sun usually comes out, and around early evening, the fog rolls back in along with some wind. Fear not the terrible weather as the fog does usually clear and if you travel just a few miles out of San Francisco, the temperature can be a lot higher and the sun quite strong.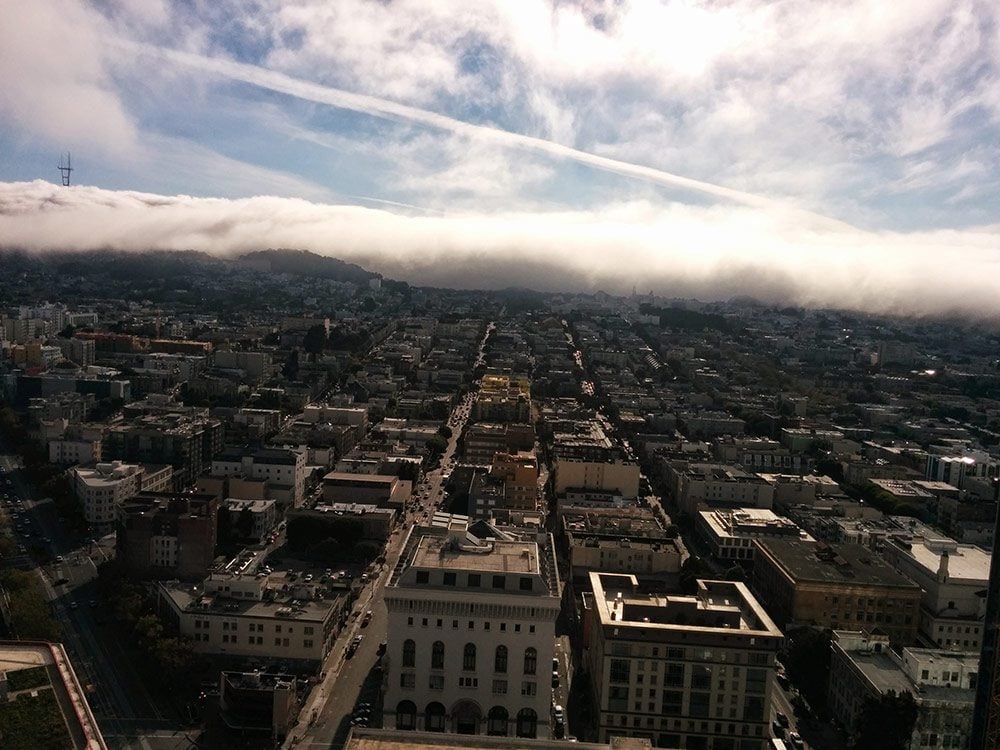 Getting Around
San Francisco is a great city for walking but considering the distances and the steep hills, it's more than likely that you'll combine walking with using public transportation.
BART and Muni: San Francisco is currently served by two mass-transit operators (BART and Muni). The BART is essentially a subway system that serves the entire bay area whereas Muni serves the city (streetcars, buses, cable cars). On the BART, the fare depends on the destination while on Muni, the adult fare is a flat fee that includes a free transfer valid for 90 minutes on other Muni lines apart from cable cars.
Clipper card: this card must be bought if you're using the BART but it can also be used on Muni lines (also on cable cars) as well as on ferries and the Caltrain. You'll purchase the clipper card once and load it with credit (also works via Apple Pay). A Clipper Card is worth it if you'll be doing a lot of traveling. Above ground, without the card, you'll need to have exact change as no change is given on buses, streetcars, etc.
Muni Mobile: a mobile app that enables fast payment on Muni lines. Note that paying electronically for your fare with the Clipper Card or mobile app entails a small discount versus paying with cash.
To/from the airport: a taxi from the SFO airport to downtown will cost between $40-60, depending on the traffic. Alternatively, you can take the BART (Bay Area Rapid Transit) to/from the international terminal. It's very easy to get to downtown. All you need is to purchase a Clipper Card on the spot, load it with credit, and hop on the frequent trains that call at this station (costs around $4-6 one way).
Taxis: apart from Uber, apps such as Yo Taxi SF, Lyft, and Flywheel might come in handy.
Cable cars: cable cars are synonymous with San Francisco. The popular line is Powell & Hyde which runs from Market Street to Fisherman's Wharf and offers the best views. Riding the cable car in San Francisco is quite expensive but day passes are available if you plan on riding multiple times. Though they are primarily used by tourists, in some cases riding cable cars will save a lot of time and effort when steep hills are prevalent along your desired route. More tips on riding the cable cars later on.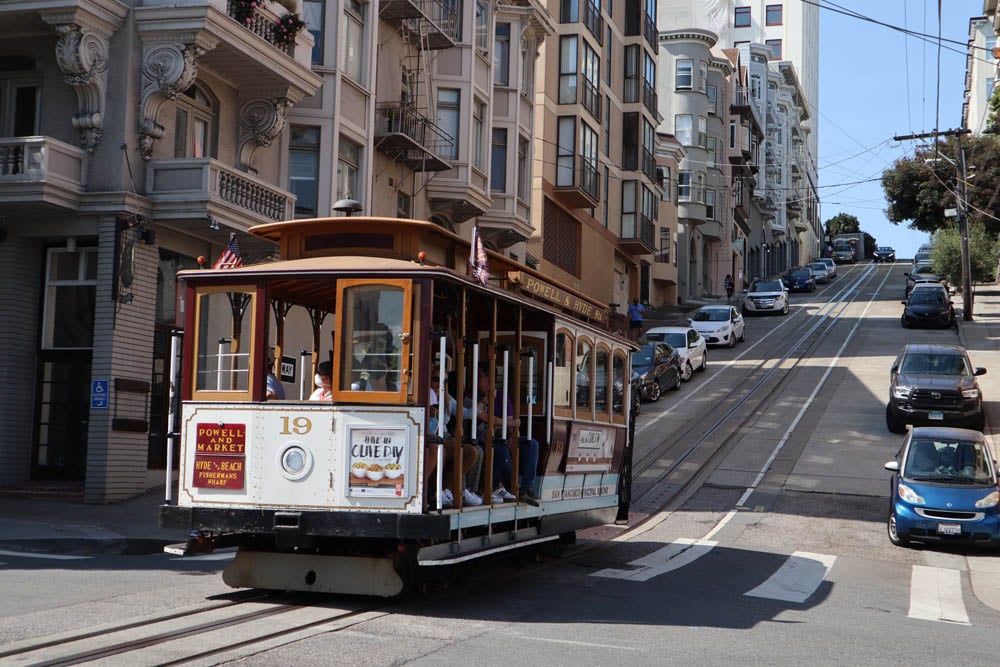 Scooters: electric scooters available for ride-sharing have taken over San Francisco. These are obviously not very handy for getting around hilly neighborhoods, but for anything around the flat parts of the city, they can save a lot of time. You'll need to register online (takes a few minutes) and you're good to go. It's best to sign up for a few providers and keep in mind that if you're not riding, return the scooter and sign out because idling burns a lot of credit.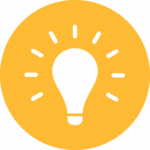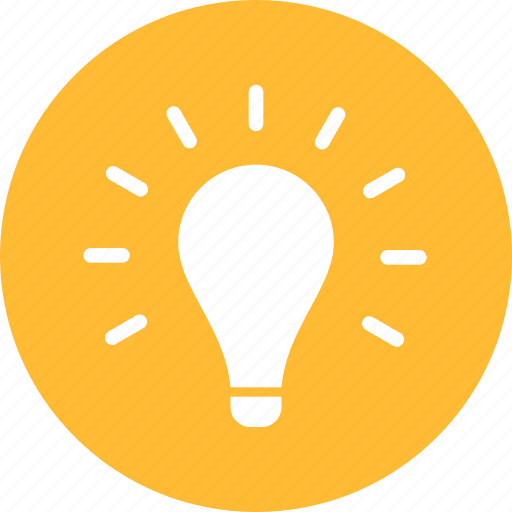 Pro Tip
Climbing San Francisco's hills on foot can be quite exhausting and it's often the case that distances on a map look very short but the walking time is abnormally long. Take this into account when using digital maps and see if there's a map view that also displays the topography of the area.
Where to Stay in San Francisco?
If you're after a hotel, a great choice is the Villa Florence Hotel. It's comfortably situated smack in the middle of Union Square, close to shops, restaurants, and the famed cable car. Another recommended option is the Handlery Union Square Hotel. If you're looking to stay closer to Fisherman's Wharf, the Holiday Inn Fisherman's Wharf is quite a bargain. Rates are competitive, continental breakfast is included in the price and you're super close to the beach.
I also really enjoyed staying at the Club Quarters Hotel. It's located in the downtown area close to the Embarcadero, and it's well connected to all public transportation lines. I especially liked staying here as it was perfectly situated for morning runs along the Embarcadero. Recently, I stayed with my family at the Hotel Caza close to Fisherman's Wharf and was pleasantly surprised. This is a family-friendly hotel, with large rooms, parking, games spread throughout the hotel, and other useful amenities.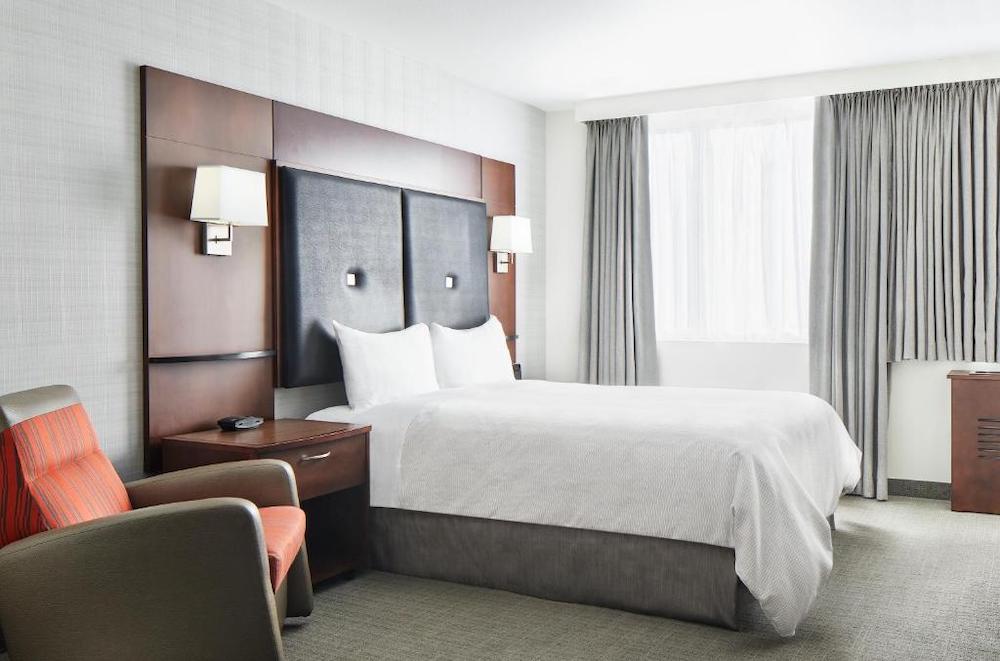 What to Pack?
Get your own copy of the Pocket Rough Guide to San Francisco. It's got loads of photos, restaurant listings and will be your best friend in SFO along with this travel guide. If you're combining your visit to San Francisco along with a trip up or down the coast, consider picking up a copy of the Lonely Planet Guide to Costal California.
San Francisco is a best explored by combining public transportation and walking. Therefore, pack comfortable walking shoes and clothes that will allow you to do a lot of walking without losing comfort. As mentioned earlier, San Francisco is known for its microclimates. You can experience multiple seasons in a single day. Therefore, dress in layers and be prepared for some chilly weather at times, even in the summer.
Renting a Car in San Francisco
It doesn't make sense to rent a car for your entire stay in San Francisco but it might make sense to rent a car for one or two days to explore a few sites across the bay. The rates for renting a car in San Francisco are quite competitive but keep in mind that most (if not all) downtown branches close at 5 or 6 pm without the option of just dropping off the keys. Take this into account when renting and at the very worst, pay for an extra day so you are not in a hurry to get back.
If you're planning to drive across the iconic Golden Gate Bridge, keep in mind that it's tolled on the southbound leg, heading back into town. A one-way fare is around $10 per car and must be paid online. If you have a rental car and fail to pay the toll on time, an invoice will be sent to the rental company and it will add a service fee to the toll so be sure to go online and pay ahead of time for the duration of your rental period by license plate number.
Is it Expensive to Visit San Francisco?
The short answer is yes! San Francisco is one of the most expensive cities in the US. You'll spend the bulk of your costs on accommodations, food, and admission to local attractions. Book your accommodation as early as possible to find good deals. Tipping is also part of the local custom. In restaurant- add 15-20% (to the pre-tax value), in bars – at least $1 per drink, valet parking – $2 minimum, hotel porters – at least $1 per bag and in taxis – 10%.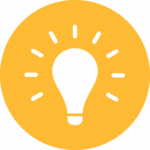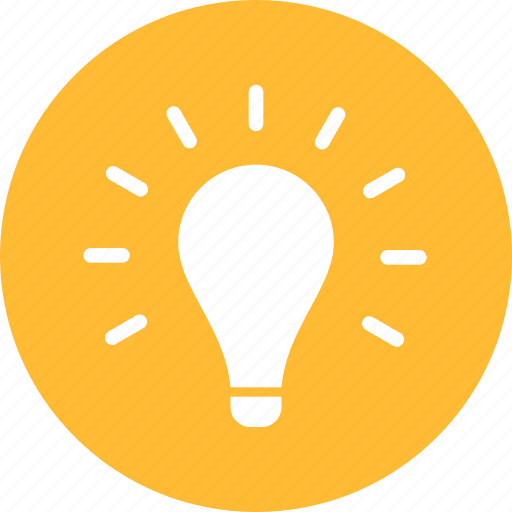 Pro Tip
Browse through this collection of online tickets to San Francisco's various sites, tours, and experiences. Tickets are immediately issued and delivered by email, and in certain cases, you can also enter via a 'special queue' (a.k.a skip the line). San Francisco is packed with tourists, so this can come in handy in certain situations and can unlock some saving.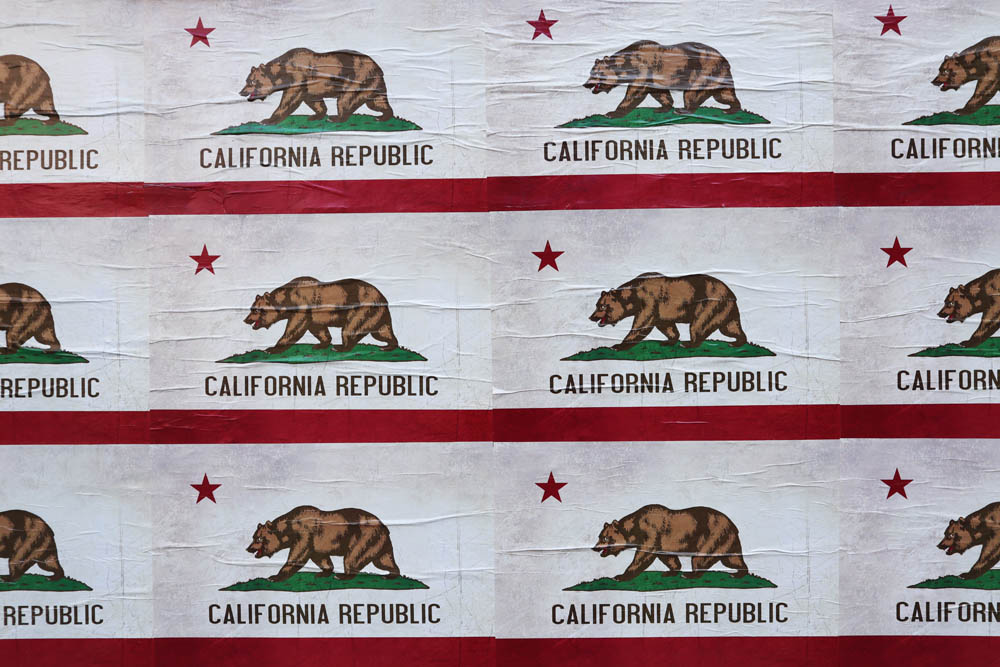 Shopping
Despite California's high sales tax, San Francisco is still a great city for shopping. Do keep in mind that many downtown shops only open at 10 or 11 am on weekdays and Saturdays, and at noon on Sunday. Stores tend to close at around 6 or 7 pm on Sundays. Plan your shopping accordingly and do some research online if you have your heart set on specific shops.