Part 1: Pago Pago (2 Days)

Pronounced 'Pango-Pango', Pago Pago is the largest settlement in American Samoa. But it's actually not a town per se, more like an area along the Pago Pago harbor that's home to several small villages. The thin sliver of flat coastal land is mostly taken up by shops, schools, government & infrastructure facilities, hotels, and the port. At its eastern end is the tuna cannery, a major source of employment for locals.
Pago Pago can feel a bit hectic, with constant traffic on its two-lane 'highway'. Everybody has a car on the island, preferably an American made pickup truck. But Pago Pago does have its tropical charm. To fully appreciate the beauty of the place, go for a stroll as school wraps up. Even better, venture inland on a thrilling hike and you'll find yourself in a whole new dimension, where the madness of town is replaced with breathtaking views.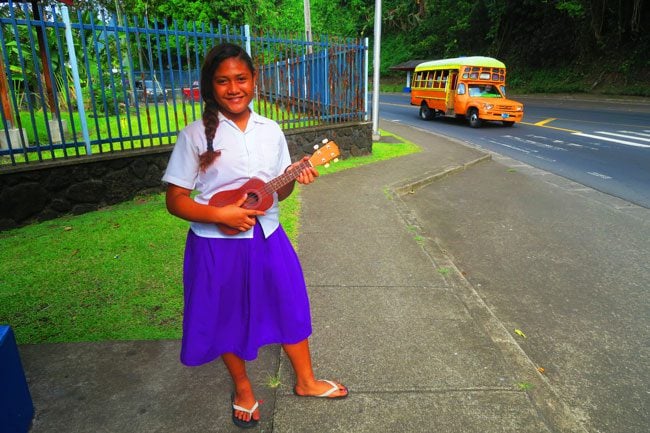 Pago Pago & Tutuila Island Travel Tips
A taxi to and from the airport will cost $15. You can also take the bus for about $2 but depending on where you're staying, you might have to switch lines at the Fagatogo Market which also serves as the island's main bus terminal.
Getting around Pago Pago on foot is possible, but getting to some hiking trails will require hitching a ride (Samoans are very friendly).
To explore Tutuila Island, renting a car is highly advisable (about $70 per day) though keep in mind that traffic, especially around Pago Pago, means extra driving times even for short distances. If it's just a specific village that you wish to visit, using the bus should be fine.
Visit the National Park of American Samoa (NPS) visitor center to get useful tips and brochures about all the incredible hiking opportunities on Tutuila and the outer islands. The friendly folks at the NPS can also assist in pairing you with a local family as part of the homestay program.
For your safety: always drink bottled or filtered water as Pago Pago's streams are sadly often contaminated, especially after heavy rain (this is also true of some of the island's swimming beaches). You'll likely notice water dispensing machines that look like vending machines from back home. Even locals must purchase filtered water. Be aware of your nearest Tsunami evacuation route. It's rare but can happen, as it tragically did in 2009. There have been outbreaks of Dengue, Zika and other mosquito-borne diseases in American Samoa. Always apply repellent, especially on Tutuila and check the National Park's alerts page for more information.
Sunday is a time for church and family in Samoa so most businesses will be closed. Use this opportunity to immerse yourself in local life in one of the villages.
ATMs are easy to find around the Fagatogo area but keep in mind they have a daily withdrawal limit. I had to withdraw from two separate ATM's to have enough cash for my onward trip to Ofu.
Where To Stay In Pago Pago?
You can feel that American Samoa is not a top tourist destination by the lack of accommodation options, even in and around Pago Pago. So expect prices to be quite high and the selection quite low. That said, here are a few good options to suit all budgets:
Day 1: Pago Pago, Fagatogo & WWII Cannons
The drive from the airport in Tafuna to Pago Pago will take about 30 minutes, depending on traffic which can be quite bad on this part of Tutuila. Tafuna is the largest flat area on this mountainous island and it's here that you'll find residential communities, small shopping 'centers' and a few culinary reminders that this is a US territory after all.
Along the way, you'll pass by the Fatu Rock (Flowerpot Rock), rising out of the shallow waters and covered with tropical vegetation at the top. It kind of looks like that cliff from James Bond Island in Thailand and its image stars on every American Samoa license plate.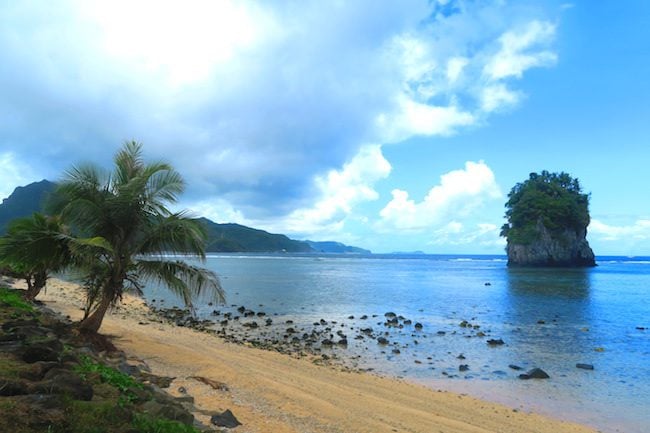 Walking Tour Of Pago Pago
After you've checked into your Pago Pago hotel, slip into something comfortable and head on a walking tour of the area. If it's time for lunch, head over to Emilio's Bakery. Aside from the obvious baked good, they do pretty good lunches as well (the grilled fish with rice was excellent). The wifi is free and so are the drink refills.
Start your Pago Pago tour with a visit to the National Park Visitor Center, where friendly rangers will be happy to share with you practical information and guidance on the 10 hiking trails on Tutuila Island and the 3 trails on outer islands. The center also has an exhibition showcasing the island's natural history and its flora fauna. It's useful to start here and get your tourist questions answered.
Continue walking along the waterfront to Fagatogo, Pago Pago's commercial center. The Fagatogo Market is adjacent to the 'central' bus station. Buses in American Samoa are even 'cuter' than the ones in Samoa, especially the small ones which are essentially pickup trucks fitted with a passenger compartment.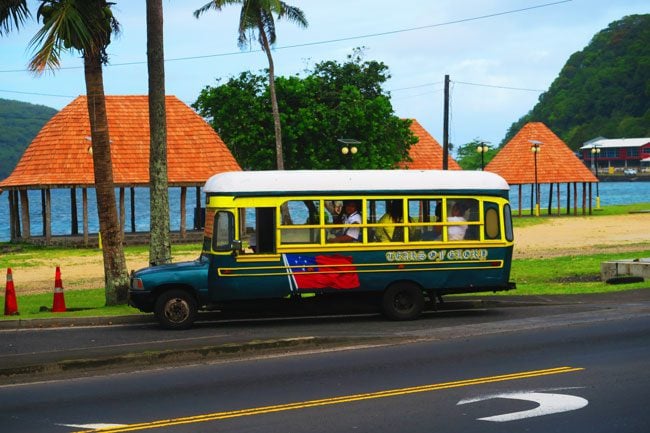 The market itself is at its busiest on Fridays, but weekdays see some action as well, with a few fruit and vegetable stalls, souvenir shops and takeaway food options further in the back. It's nothing like the markets of Apia or the Papeete Market in French Polynesia so don't expect too much.
Fagatogo not only houses the busy McDonald's branch, but also a few historical buildings, mainly the Navy Administration Building. The US Navy administered American Samoa until 1951 and this building is where all the shots were called.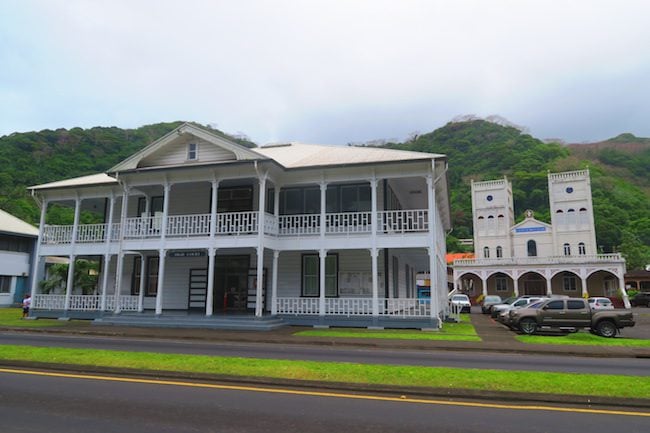 After passing the large container port, you're now officially in Utulei Village. There's not much to do here aside from a few shops, ATM's and a small beach that's popular with local schoolchildren who study just across the road.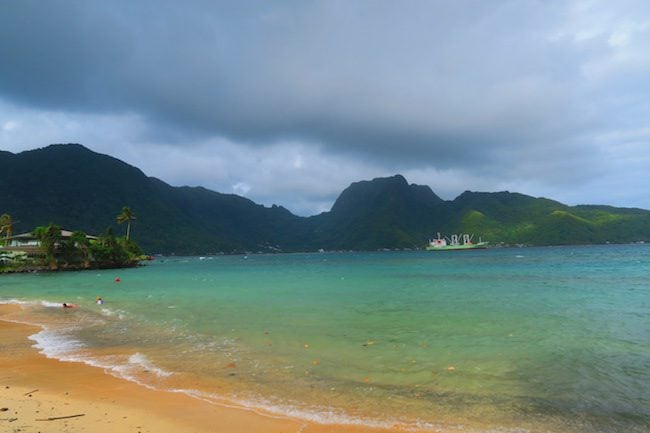 WWII Sites
Continue walking past the gas storage facility until you reach the 'IBM Laundromat'. A sign will point out the trailhead for the Blunts Point Trail. This easy 1 kilometer (return) hike will lead you through the rainforest to a WWII gun station. After the bombing of Pearl Harbor in 1941, such batteries were installed all around Pago Pago harbor to protect against Japanese invasion. The soldiers are long gone but the frogs are not, taking refuge in the small bunker that likely housed the ammunition. The view from up here is superb and the entire affair takes about 30 minutes.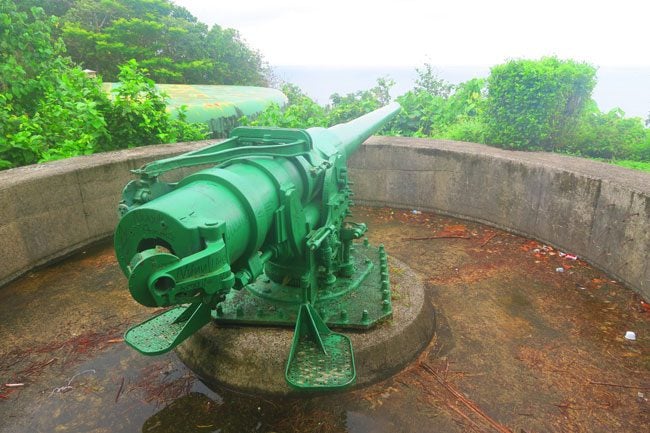 If you want to continue hiking, the Blunts Point Trail links up with the longer WWII Heritage Trail. This 3 kilometers (round trip) moderately difficult hike will actually end in Fagatogo, but instead of walking on sea level, you'll hike deep in the tropical rainforest. From the Blunts Point cannon, it's about another hour on the Heritage Trail. You'll pass by a number of other WWII installations, completely overrun by nature like in some science fiction movie depicting 'life after humans'. The hike is easy going except for a few steep sections where you'll use a rope. At the end of the trail, you'll descend a series of steps and find yourself just behind the main police station in Fagatogo (where you could have technically also started the trail).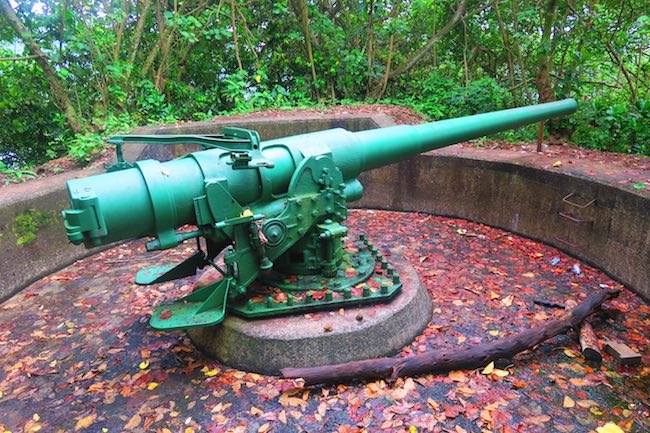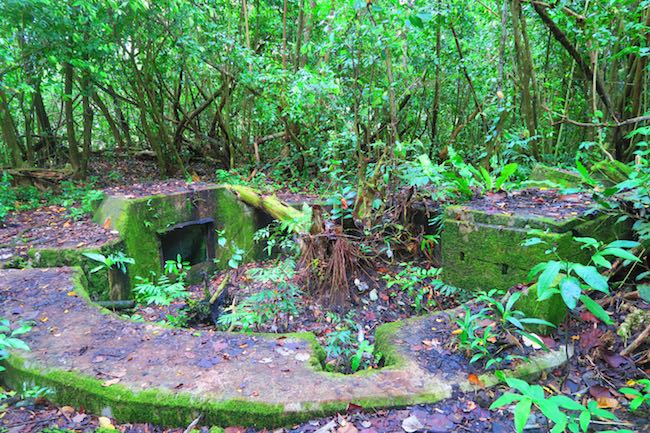 Now that you're completely soaked in sweat, it's time to head back to your hotel, shower and go for a well-deserved dinner.
Day 2: Mount Alava Hike & Eastern Tutuila
Today will combine a bit of hiking and a bit of road tripping so having a car is not a bad idea.
Mount Alava Hike
After breakfast, pack plenty of water, hiking gear (shoes are a must, shorts OK) and a change of clothes (you'll be sweaty), and head to the Fagasa Pass. Somewhere at the top of the pass is the trailhead to the Mount Alava Trail – one of the best hikes in American Samoa. It's a challenging 11.5 km (round trip) hike, but if there's one hike on Tutuila you should do – it's this one!
The roughly 90-minute hike to the summit of Mount Alava (491m) leads you along the ridgeline which runs high above the harbor. You'll be hiking through pristine Samoan rainforest, covered with lush vegetation and teeming with tropical life. From time to time, you'll reach a small clearing where you'll get to appreciate the beauty of American Samoa's rugged coastline. Fagasa Bay and even Massacre Bay come into view on a clear day en route to the summit.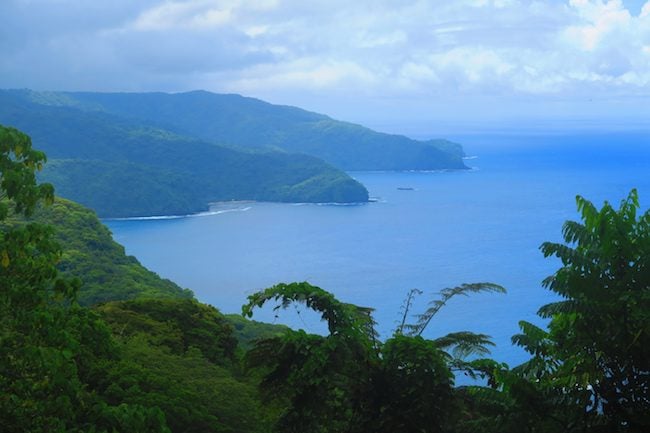 Almost at the top, you'll reach a set of steps and a rusty rail that leads to the summit of Mount Alava. The panoramic views from up here are absolutely sensational: Rainmaker Mountain, Pago Pago harbor, and the northwestern coastline. If you haven't already done so, you'll now fully understand why the US wanted Pago Pago's immense natural harbor so badly.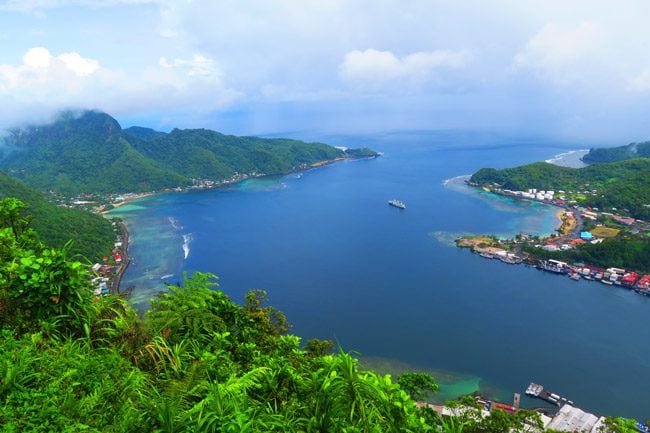 Aside from the great views, the summit is also home to a large antenna and a defunct cable car that used to run high above to harbor. It was a top tourist attraction in the '60s and '70s but has been rusting away since the 1980s. I have heard of plans to reopen this ride.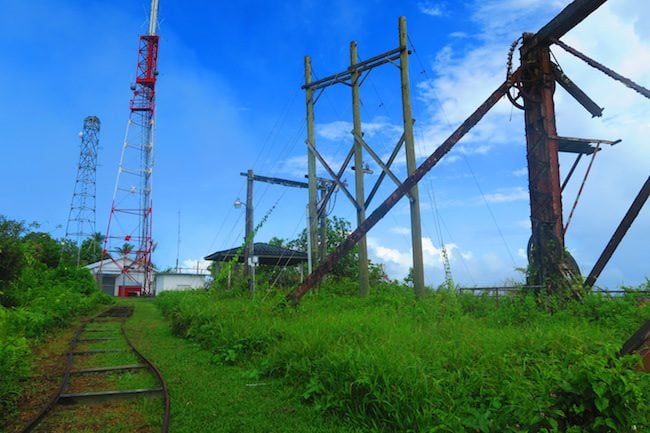 From the summit, you can link up to the Mount Alava Adventure Trail, a challenging hike down to the coastline via a series of 783 steps and 56 ladders. Alternatively, you can just turn and hike back to the Fagasa Pass like I did (roughly 60 minutes). Keep in mind that the weather up here can change very quickly. About halfway through the hike, the skies opened up and by the time I reached the summit I was completely soaked. In a matter of 10 minutes, the rain stopped and there was even a bit of sunshine up at the summit. Mind you the hike back was a bit muddy though absolutely worth the effort!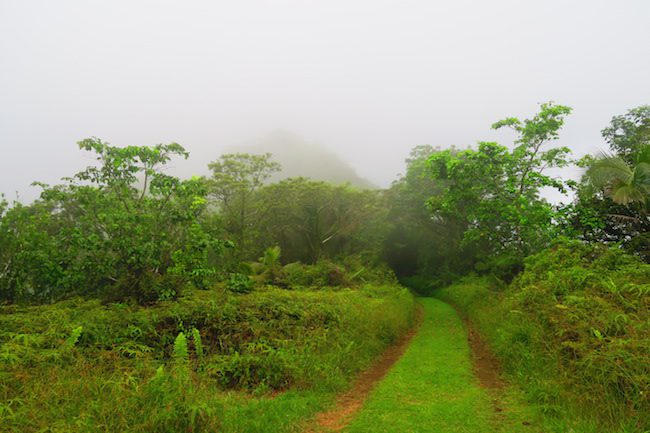 Short Road Trip
After downing a few liters of Gatorade in true American fashion, change out of your sweaty hiking gear and head east of Pago Pago to Alega Beach. Stop at Tisa's Barefoot Bar for a well-deserved lunch, and spend the next few hours on the beautiful beach!