Top 10 Things To Do In Tikehau
Tikehau's range of intense colors challenges the eyes from the moment you land on its coral shores until the moment you leave. This off-the-beaten-track destination is well known among scuba divers, but all tropical island lovers will relish the time spent on its pink sand beaches and beneath the waves. In this post, we'll cover the top things to do in Tikehau.
Heading to French Polynesia? In-depth island guides to all 5 archipelagos await you, including sample itineraries and essential travel tips & tricks.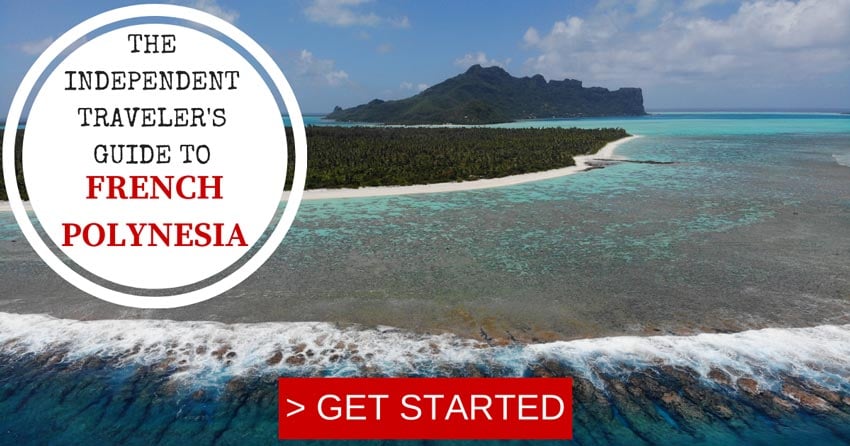 Tikehau Travel Guide Video
Watch this video to see what's expecting you in Tikehau (you might need to disable your ad blocker).
---
10. Experience Life in the Slow Lane
While Tikehau is not completely off the grid, it isn't a prime tourist destination (yet). The bulk of the atoll's 600 residents are comfortably huddled in and around Tuherahera, the only village in Tikehau. Explore the village on foot or by bicycle, stop at the quay and grab a grilled-fish lunch in one of the snacks, and enjoy a perfect sunset dominated by intense shades of orange.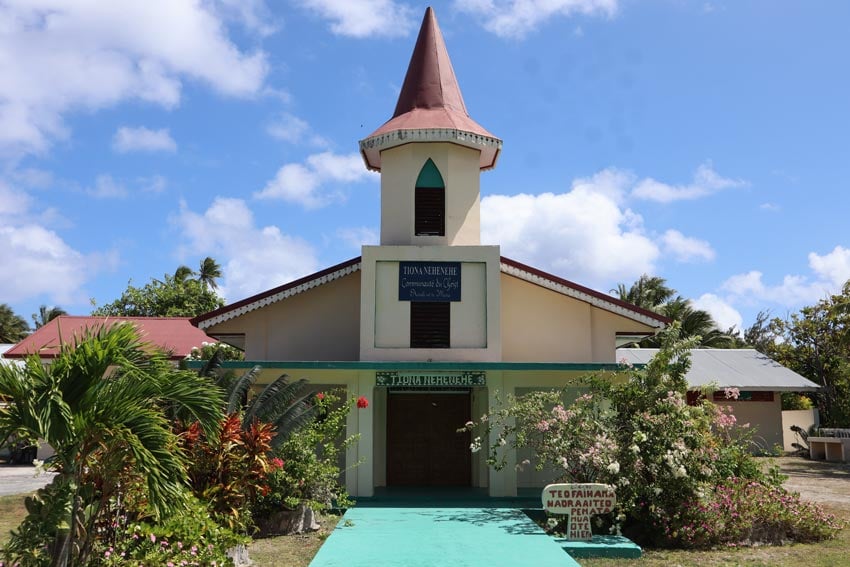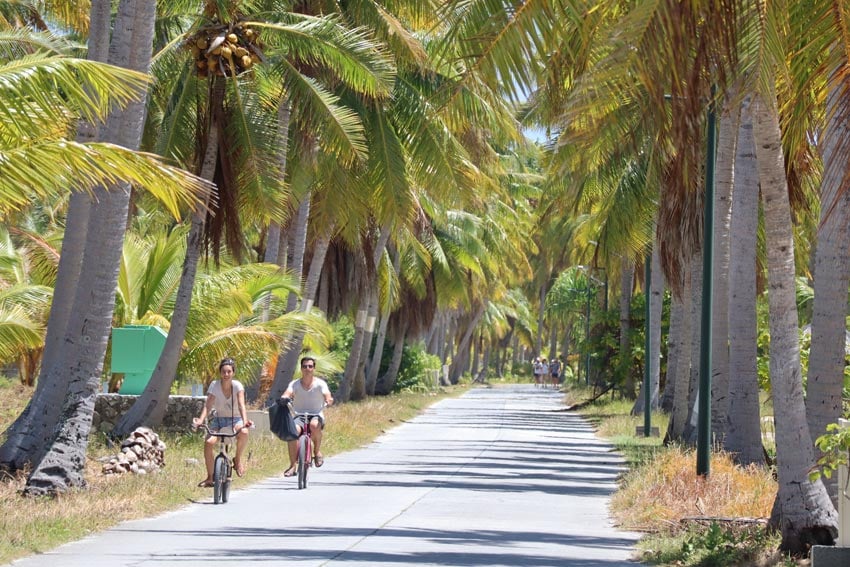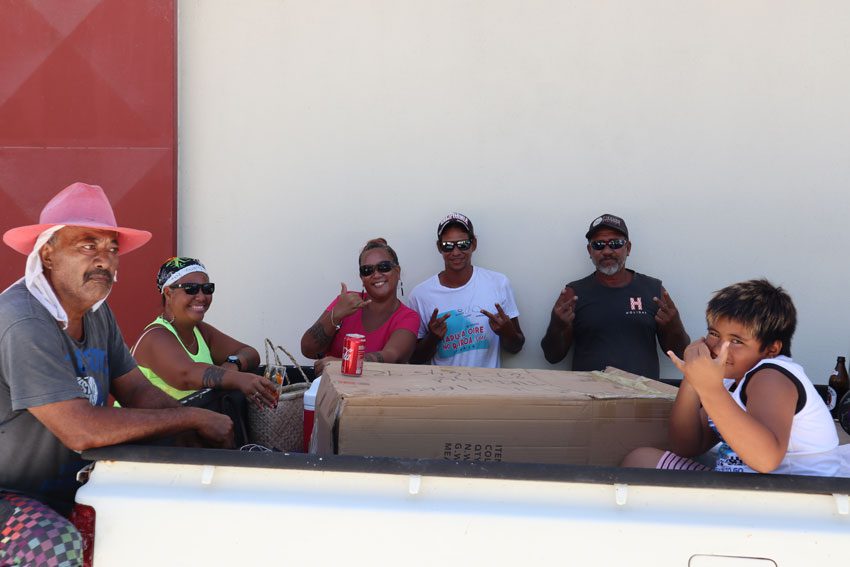 9. Watch the Sunset at La Cloche de Hina
Perhaps the highest point in Tikehau, these large coral slabs form a natural pool where the reef breaks just a short distance away. This makes this spot a perfect place for watching the sunset in Tikehau. Grab a few Hinano beers, watch the sun travel west, and listen to the perfect soundtrack of crashing waves.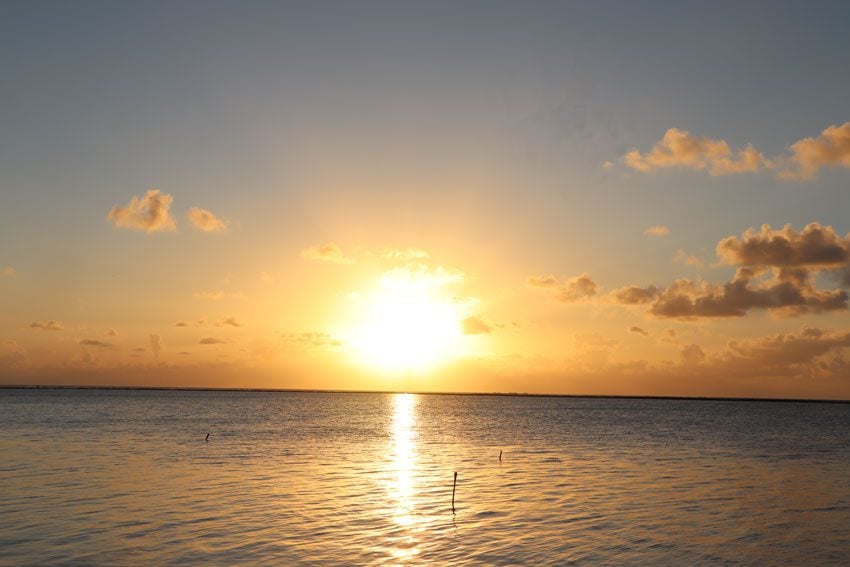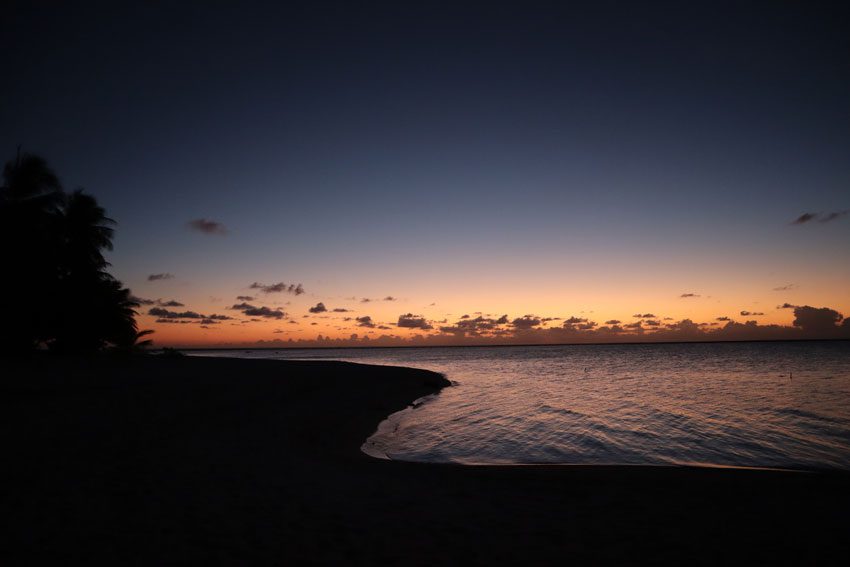 8. Kayak to Deserted Beaches
Tikehau's lagoon is formed by many small islets (motu) that are connected by narrow channels. From the air, it all looks like a magnificent pearl necklace. If you're up for the challenge, rent a kayak and paddle east. But don't forget to pack a picnic lunch because there's a very good chance that you'll find your very own motu for the day!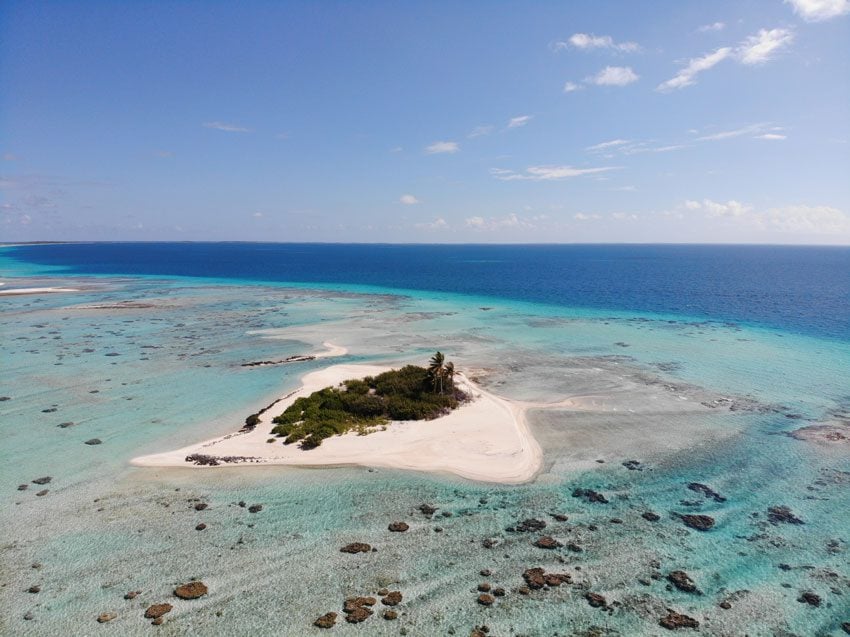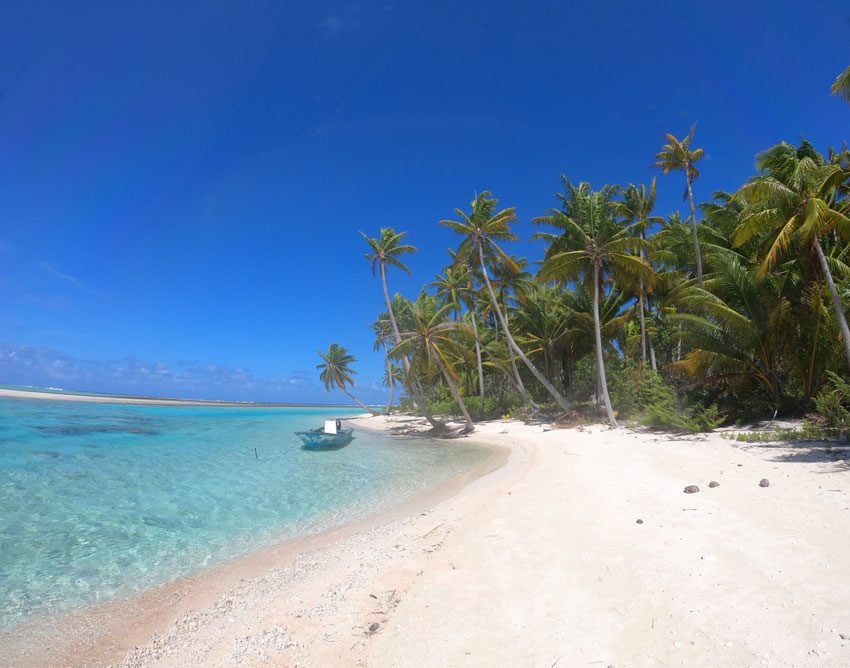 7. Do the Whole Overwater Bungalow Thing
Even if you're not in Bora Bora, it doesn't mean that you have to give up on luxury. Like the palm trees of a desert oasis, the overwater bungalows of the Pearl Beach Resort rise in the middle of nowhere in a remote section of Tikehau's lagoon. Well, not exactly in the middle of nowhere. So what's around? Miles and miles of empty pink sand beaches and a lagoon teeming with marine life.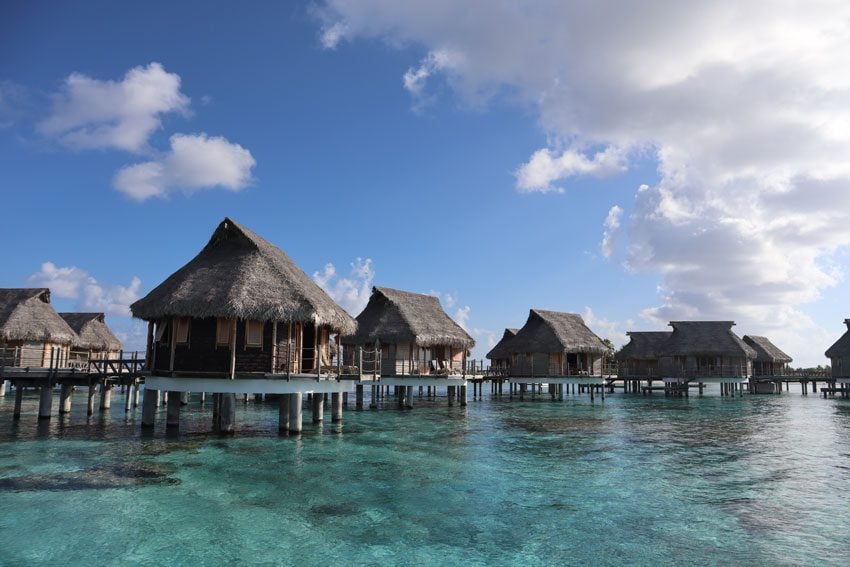 6. Take a Walk On the Wild Side
Tuherahera, also known as the "main island", has a wild side that can easily be explored on foot or with a bicycle. While its northern coast faces the calm lagoon and is accessible via a paved road, its south side is wild and sparsely populated. Out here, it's just you, the coconut palms and windswept beaches that will be hard to leave. You won't want to go for a dip out here, but contemplating life's big questions over the sound of crashing waves will certainly soften your soul.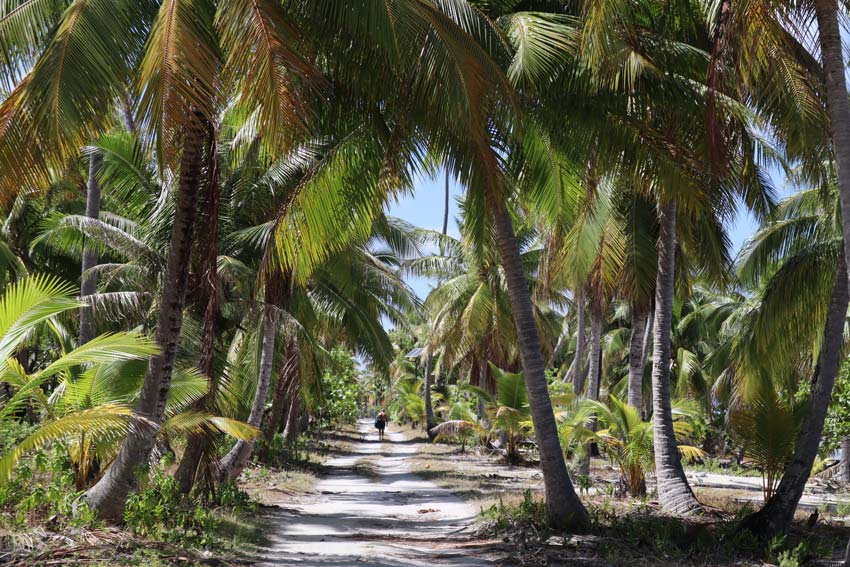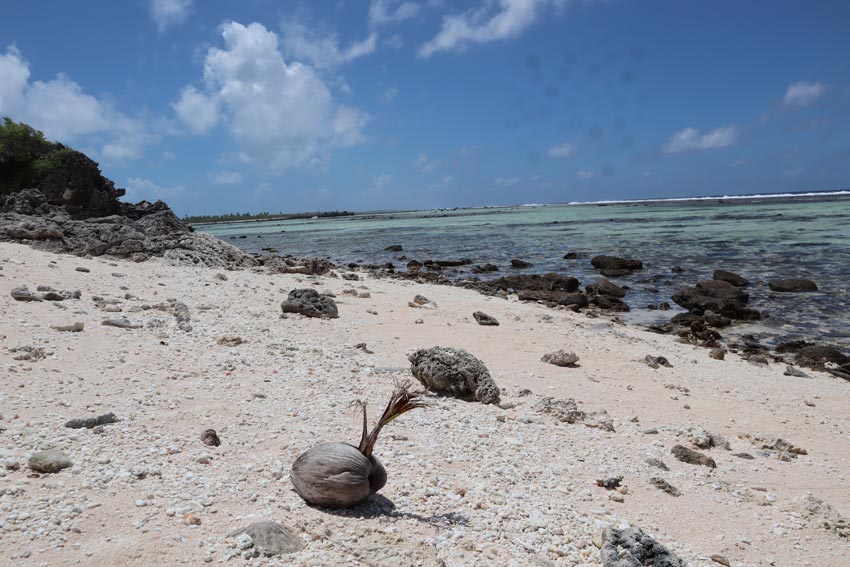 5. Swim and Snorkel at Coconut Beach
Without a doubt, the finest beach on the "main island" is Coconut Beach, at the western tip of Tuherahera. There isn't a lot happening here, which is a great thing, and you can snorkel to lonely sandbanks while exploring the reef along the way. It's also a top spot for watching the sunset.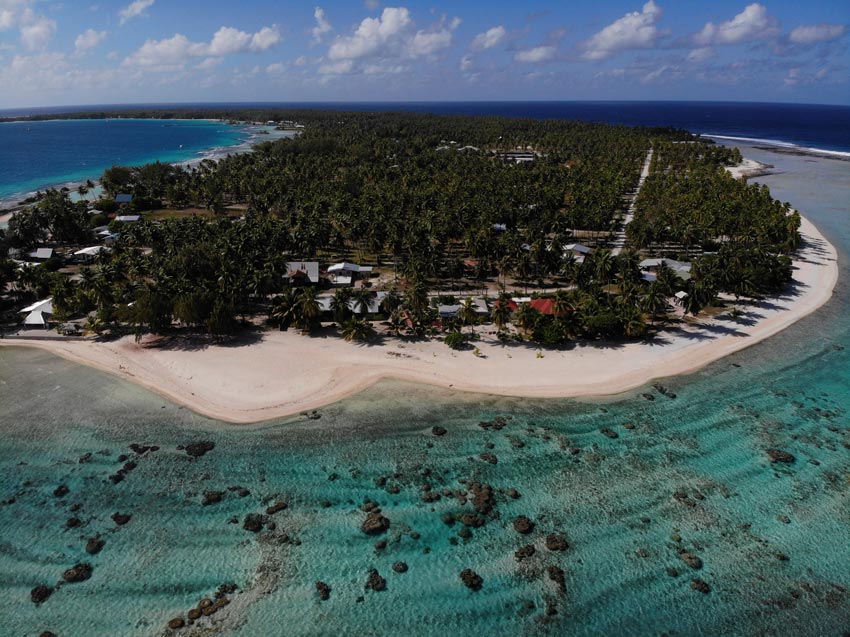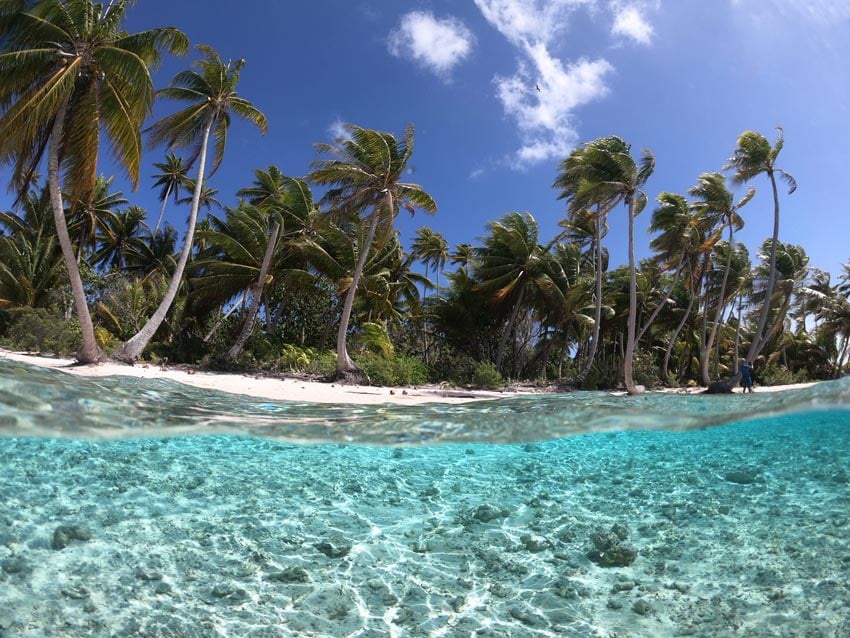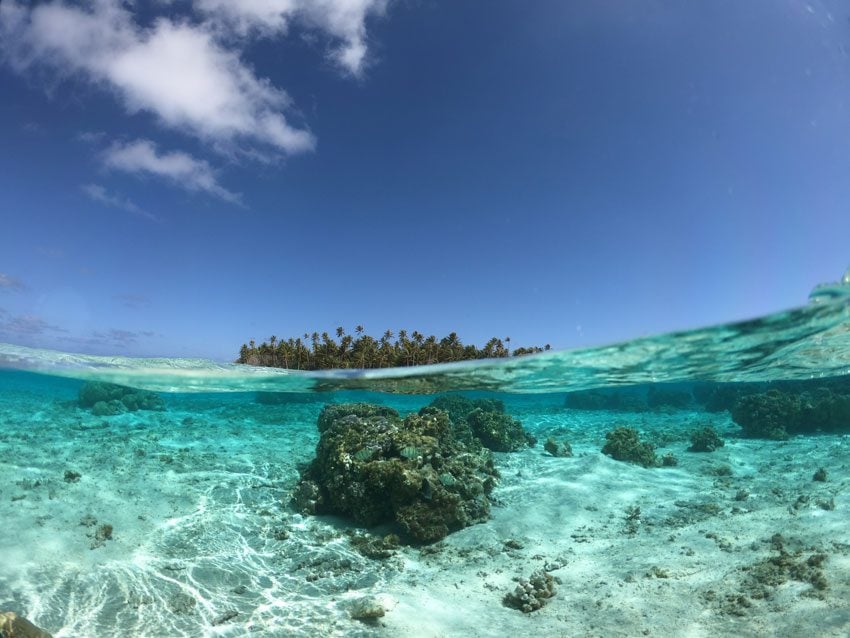 4. Swim With Manta Rays
Every morning, manta rays gather around a small islet in the middle of the lagoon. It's known as the "cleaning station", a shallow area where small fish attach themselves to passing mantas and give them a good scrub. It's a win-win situation not only for the mantas and the fish but also for snorkelers and divers who get to swim with these gentle giants at shallow depths.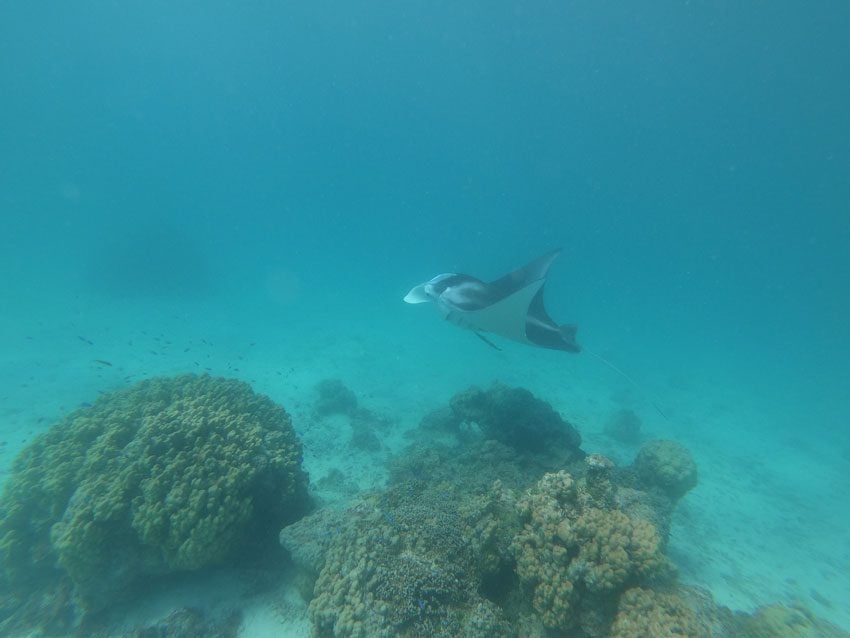 3. Connect With Nature at Bird Island
As the boat nears this small islet floating in the heart of the lagoon, you begin to see the air moving peculiarly over the summit. A few minutes later it all becomes clear. Hundreds of noddies and boobies are riding the thermals and taking to the skies while hundreds of others go for a date or take care of newborns on the branches above the guano ground. Exploring Bird Island is a moving experience. These birds are not (yet) afraid of humans and it's our job to keep it that way!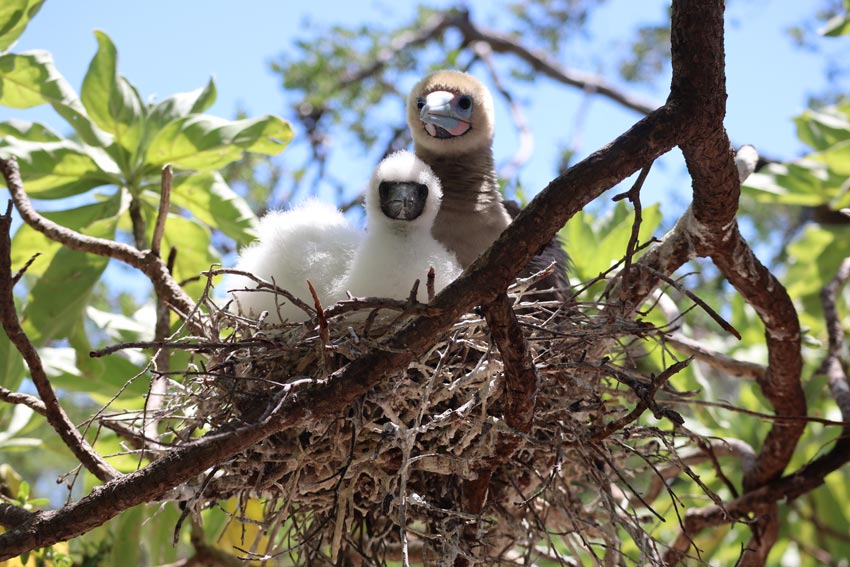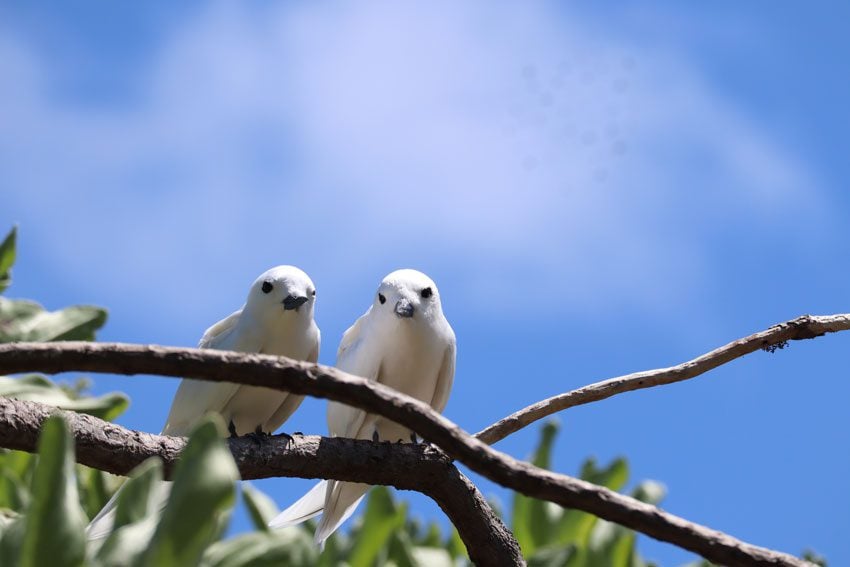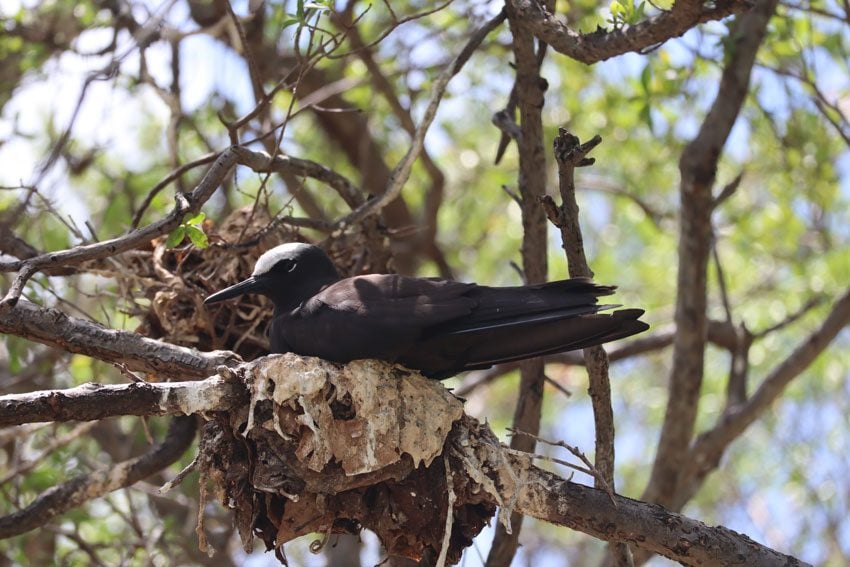 2. Scuba Dive
In 1987, French explorer Jacques Cousteau conducted a study of Tikehau's lagoon and found it to contain the greatest number of fish species than any other place in French Polynesia. Since then, scuba divers from around the world have been visiting Tikehau to test this claim for themselves. The drift dives in Tuheiava Pass bring you up close and personal with nurse sharks hiding in coral caverns. After the current has eased, massive schools of fish come out to dine and play. If you're lucky, you might even see hammerhead and tiger sharks patrolling the shallows.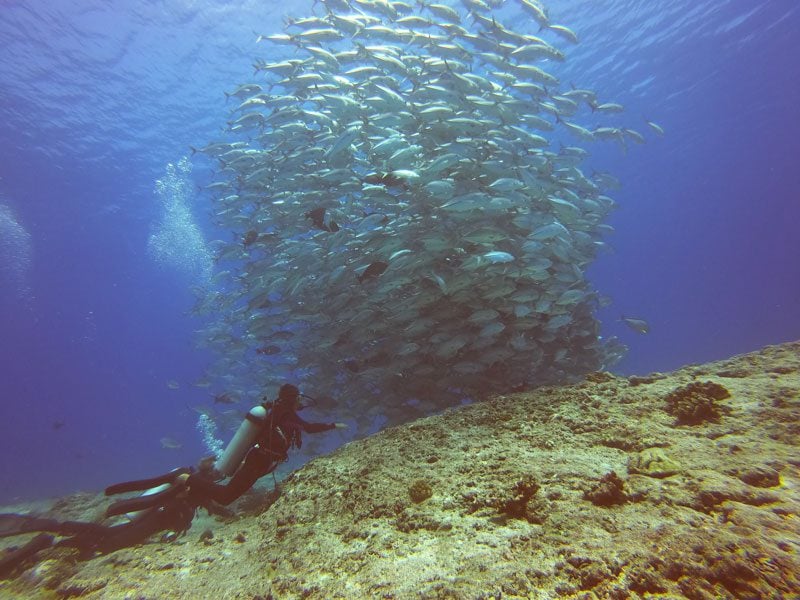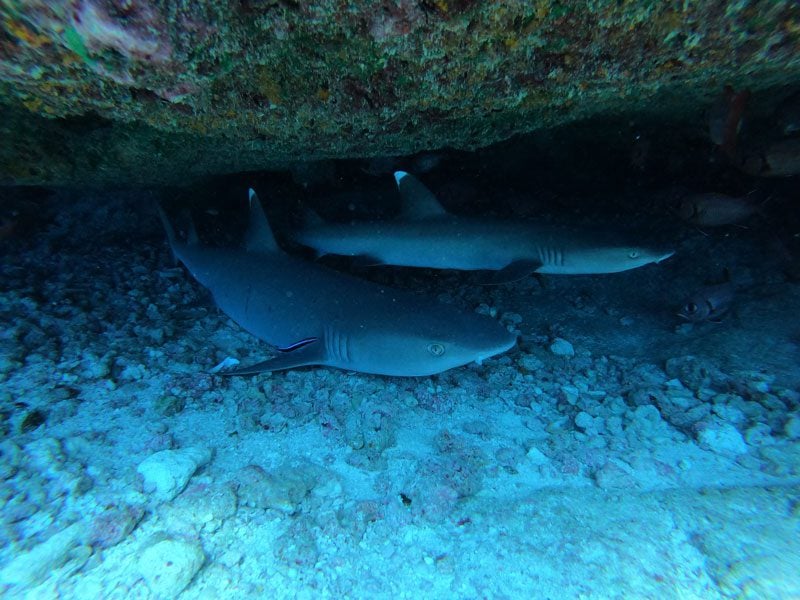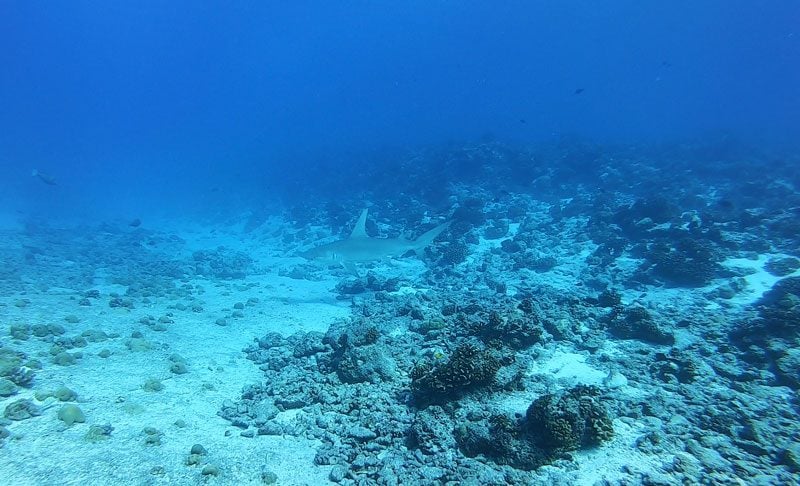 1. Chill On Romantic Pink Sand Beaches
Some say they're pink while others say they're orange but it really doesn't matter. Tikehau's famous pink sand beaches are among the finest in French Polynesia and even in the entire South Pacific's collection of top beaches. There are miles and miles of pink sand beaches in Tikehau, yours to explore and to remember forever.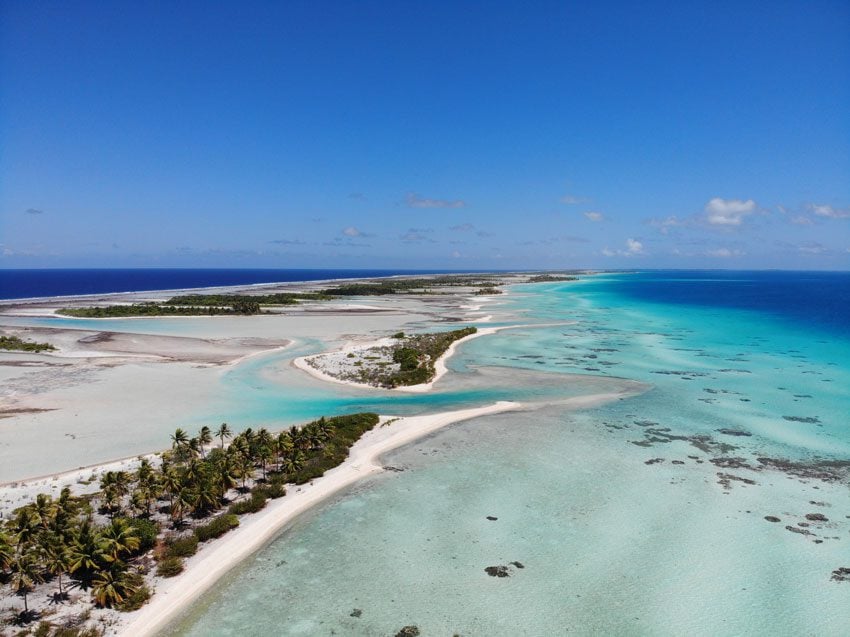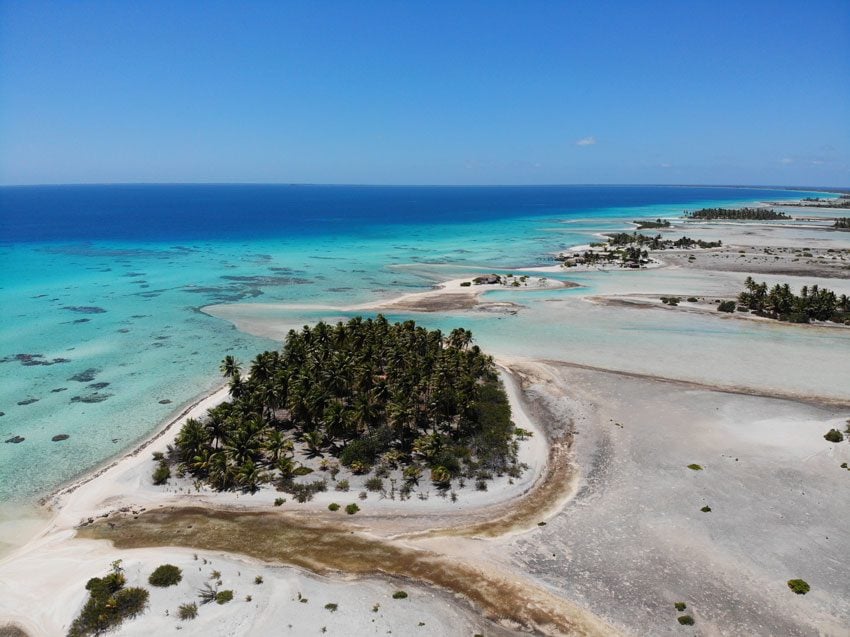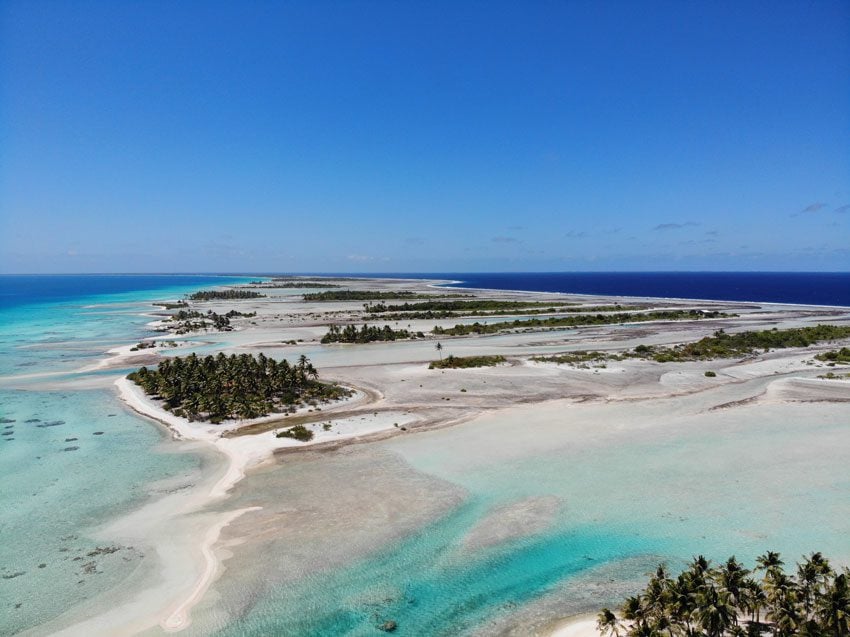 What's Next?
Now that we've covered the top things to do in Tikehau, it's time to start planning your visit to the atoll. Get started with the Tikehau Travel guide and see how to put the puzzle together with this 5-day Tikehau itinerary.
Tahiti, Tailor Made!
The Islands of Tahiti are among the last places to be colonized by mankind, 118 islands, each with its unique personality.
Get expert advice and assistance with planning your trip to the destination where tropical dreams come true!
---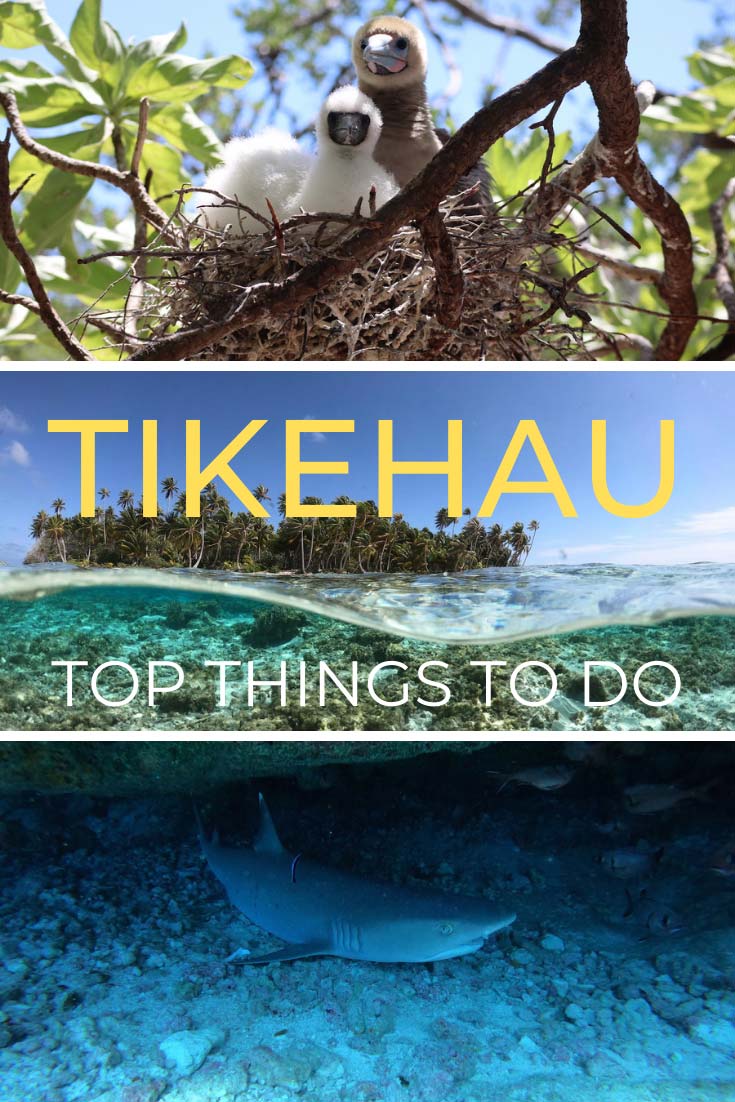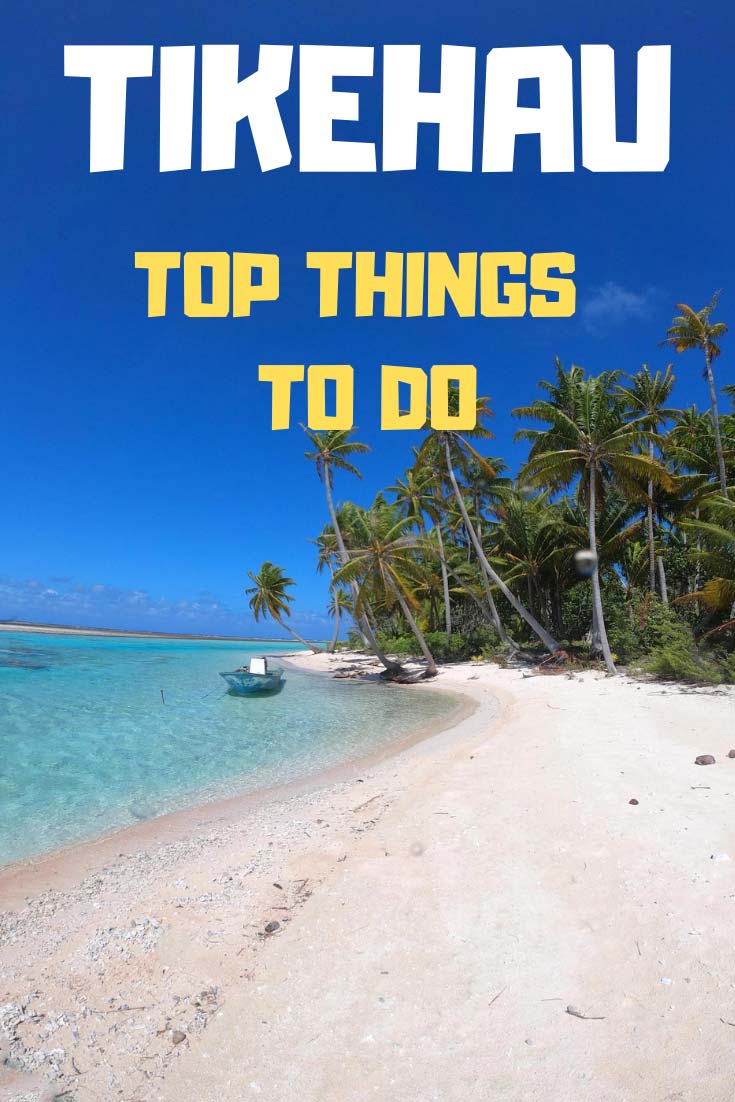 Pin These Images To Your Favorite Boards