With its basalt pinnacles racing upwards in the direction of the heavens, bay after bay of tranquility, and hundreds of archeological sites, Ua Pou landscapes are unforgettable. This Ua Pou travel guide takes you to one of the least visited islands in French Polynesia and an off-the-beaten-track option for those heading to the Marquesas Islands.
About This Guide
It was only on my second visit to the Marquesas Islands that I finally made it to Ua Pou, having previously visited Nuku Hiva and Hiva Oa. I spent four nights in Ua Pou on a six-week tour of four archipelagos in French Polynesia, my fifth visit to the South Pacific's ultimate destination. This Ua Pou travel guide is based on my experience and on extensive research.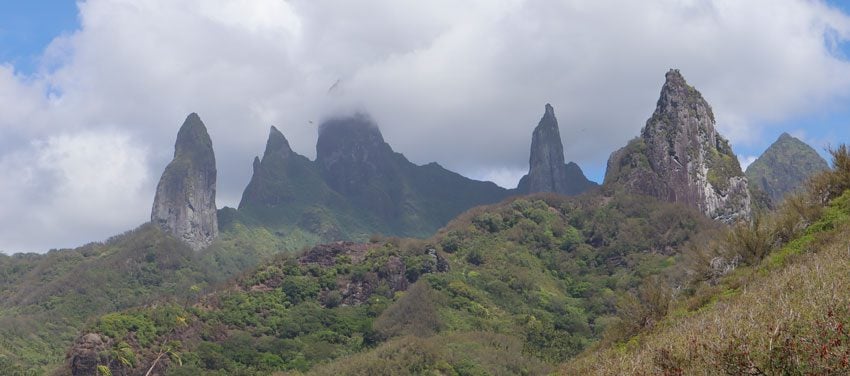 Heading off to French Polynesia? In-depth island guides to all 5 archipelagos await you, including sample itineraries and essential travel tips & tricks.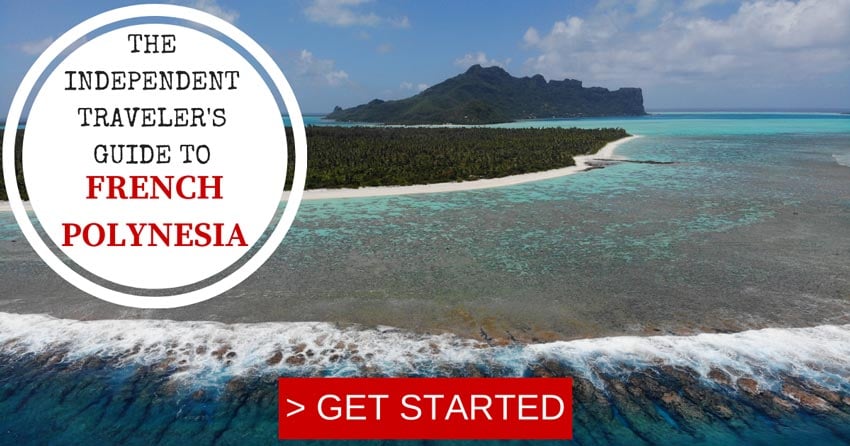 Tahiti, Tailor Made!
The Islands of Tahiti are among the last places to be colonized by mankind, 118 islands, each with its unique personality.
Get expert advice and assistance with planning your trip to the destination where tropical dreams come true!
---
Why Visit Ua Pou?
The Marquesas Islands are well known for dramatic natural beauty and the locals' deep connection to their proud history. Ua Pou raises these standards to a higher level and you should visit if you enjoy traveling to destinations where few have gone before. Ua Pou is one of the least visited islands in the chain (together with Ua Huka but not as forgotten as Fatu Hiva). The island's interior is dominated by towering pinnacles that form a majestic skyline, its coastline hides hundreds of bays and valleys that range from bone-dry to tropical. Ua Pou's residents live tranquil lives amongst all this beauty, and they'll be happy to share with you their ancestral culture, whether in impressive archaeological sites or through their exquisite artwork.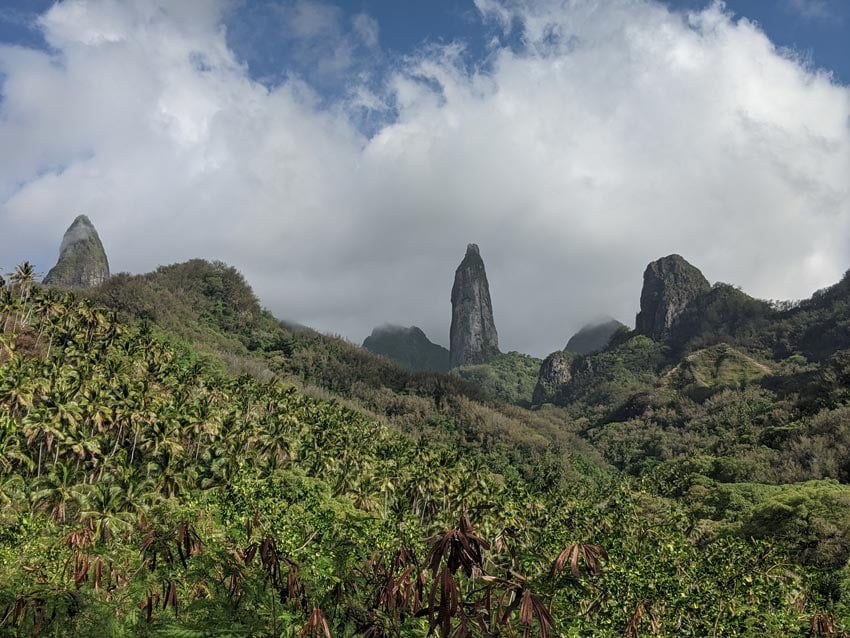 What's Included In This Ua Pou Travel Guide?
Several sections make up this travel guide:
Ua Pou Travel Guide Video
Watch this video to see what's expecting you in Ua Pou (you might need to disable your ad blocker).
Ua Pou Travel Guide Map
All points of interest mentioned in this guide can be found on this map. Simply click on the image to open in Google My Maps.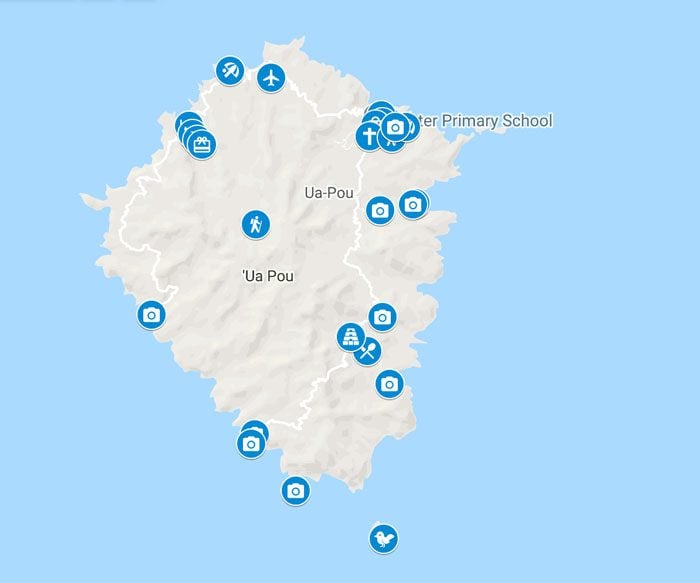 Facts & Brief History
Ua Pou is the third largest of the Marquesas Islands, the northernmost archipelago in French Polynesia. It is part of the northern group of islands in the chain, together with Ua Huka and Nuku Hiva, just 50 kilometers to its north. The dialect here is slightly different than in the southern group. Like all islands in the chain, Ua Pou does not have a protective barrier reef so waves constantly smash its coastline.
The island's iconic backdrop is highlighted by four towering basalt pillars or pinnacles (pitons), the highest of which is Mount Oave which rises to a height of 1,230 meters. This is the highest point in the Marquesas Islands. In total, there are 12 pinnacles on the islands, the result of interesting geological history.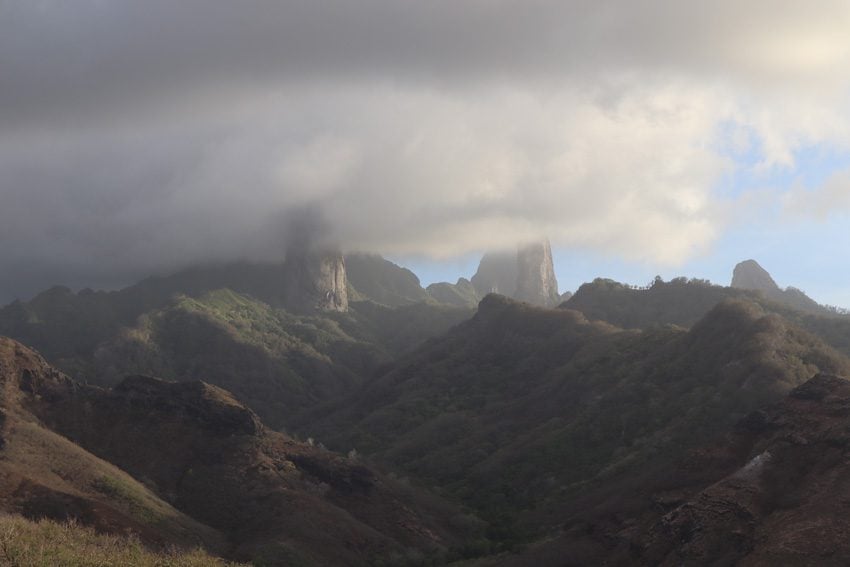 Ua Pou is the only island in French Polynesia to be formed out of a shield volcano. At some point, its massive caldera collapsed into its boiling interior, giving the lava a chance to escape to the surface under high pressure. Gradually, the lava solidified into basalt while additional liquid continued to rise, covering the fresh rock and creating the pinnacles. When volcanic activity seized, erosion took over and sharpened the pinnacles into what we see today.
The high interior of the island and the winds create a drier (and windier) east coast and a lush west coast. During the dry season, the two coasts are strikingly different. The island can experience long dry spells on the east coast, requiring authorities to limit the water supply to certain villages. The main village, Hakahau, is spared from this decree thanks to five dams built at a height of 300 meters that keep the river flowing at all times.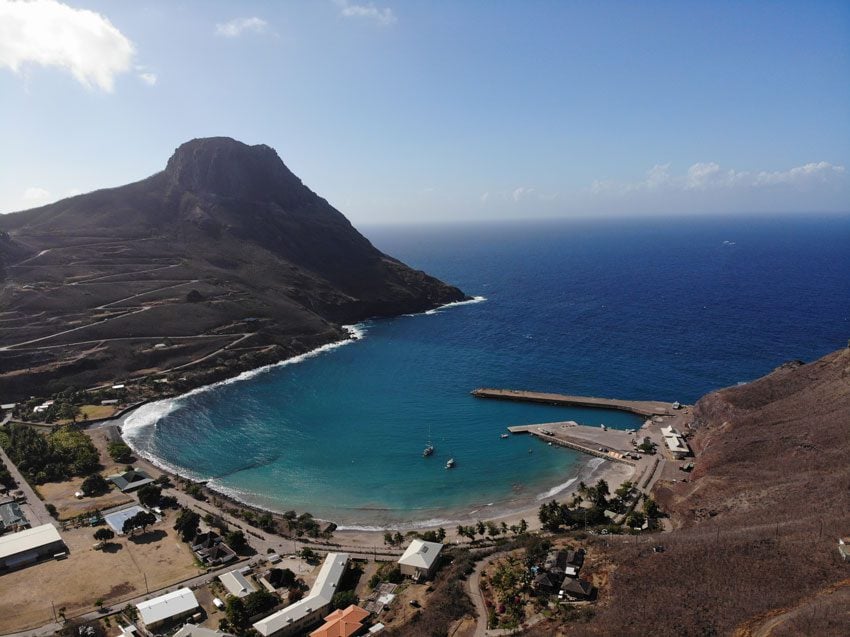 Like all Polynesian islands, Ua Pou's native culture was extremely stratified and war between neighboring tribes fighting for pride and resources was constant. This rich and religious culture is known not only thanks to oral tradition but also thanks to hundreds of ancient stone structures, known as pea pea, that were discovered on the island.
Ua Pou used to be the most populated island in the chain until a few decades ago but only 2,300 residents live here today. In missionary days, the Marquesas Islands were ravaged by disease imported by visiting ships of whalers and explorers. In Ua Pou, missionaries would quarantine the population inside churches during such visits, thus protecting the natives from much of the death experienced on other islands.