10 Days In American Samoa
Putting the 'R' in remote, a visit to the tropical US territory of American Samoa is a fascinating experience. With a unique blend of modern American influence and a traditional 'island life' mentality of Samoans, American Samoa runs at its own pace. From hiking the giant peaks of Tutuila Island to touching down on one of the prettiest tropical beaches in the world in Ofu Island, a visit to American Samoa is a coveted achievement unlocked. I visited both Tutuila and Ofu on a short hop from neighboring Samoa while backpacking across the South Pacific islands. This 10 days in American Samoa sample itinerary is based on my experience, sharing with you my little secret of the paradise I found.
What's Included In This 10 Days In American Samoa Itinerary?
Several sections make up this American Samoa travel guide and itinerary:
Introduction & Essential American Samoa Travel Tips [This Page]
Why Should You Visit American Samoa?
American Samoa is definitely not a top tourist destination, but that's what makes it all that more interesting. Aside from a cruise ship or two, the islands don't get that many visitors so you'll feel special around here. The main island of Tutuila is a beautifully sculpted piece of work, with lush jagged peaks towering over a narrow coastline. The Manu'a Islands of Ofu and Olosega are just a 30-minute flight from already remote Pago Pago, but out here you'll sometimes have the island all to yourself. Thanks to incredible work by the folks at the National Park of American Samoa the territory's pristine tropical nature is absolutely accessible, a rarity on other South Pacific islands. Come here if you are curious, come here for nature, and make sure you also make it to the paradise of Ofu!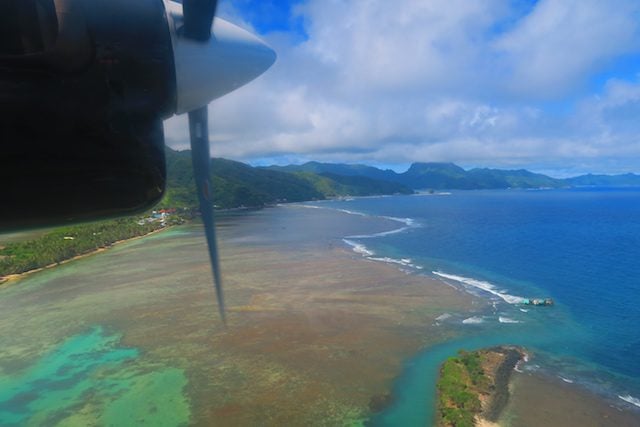 Facts & Brief History
Americans Samoa is the only US territory south of the equator, established in 1900 when Samoan chiefs in the main island of Tutuila ceded their land to be managed by the US with the smaller outer island later joining. Its origins are similar to that of neighboring Samoa, colonized thousands of years ago in an impressive wave of Polynesian migration that little is known about to this day.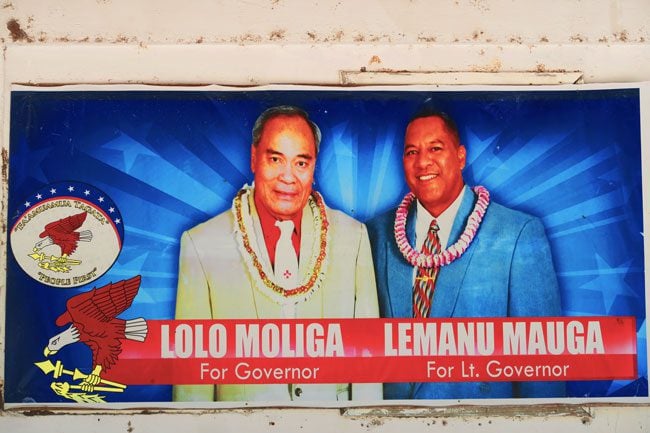 By the second half of the 19th century, the world's superpowers were fighting for influence over the South Pacific Islands. After a naval standoff in the Apia harbor in 1889, Germany was awarded 'Western' Samoa and the US with 'American' Samoa. The US was especially interested in the deep Pago Pago harbor, where coal was stored and where entire fleets could safely anchor. The harbor fills a caldera formed by a collapsed volcano. Pago Pago's strategic importance grew during WWII, with a fear of a Japanese invasion en route to Australia. Fortifications were erected, but other than a small incident, nothing serious really happened.
American Samoans are not US citizens, but they are free to enter and work in the US as they wish (a recent court ruling in Dec 2019 ruled that American Samoans should be granted U.S citizenship at birth). In fact, many American Samoans join the military as a means to get off the small and often congested Tutuila Island. While only 163 km separate the 'two Samoas', American Samoa is strikingly different – with the absence of the traditional and ubiquitous Samoan fale, the proliferation of air conditioning, fast food, large pickup trucks, social security, food stamps, and football instead of rugby.
Unfortunately, car ownership, the lack of physical exercise needed for survival (hunting, fishing, etc.), and a poor diet (spam, turkey tail, junk food) have all contributed to American Samoans being among the heaviest folks in the world. It's a shame that the territory's beautiful nature can hardly be enjoyed by some of its residents. Despite some of these 'American influences', American Samoans value traditional customs of family life and church – much like their brothers and sisters out west.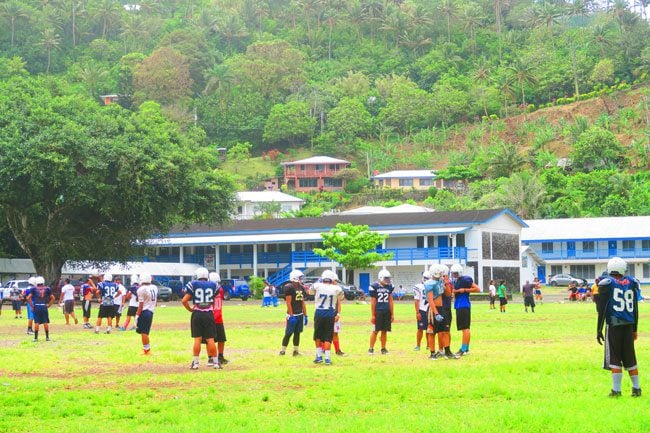 These days, American Samoans living in the territory are primarily employed in government jobs, small private-sector jobs and work in the tuna cannery. In an effort to boost the local economy and create jobs, tuna that is packaged in Pago Pago may enter the US mainland quota and tariff-free, so check your Starkist – maybe it was canned right here!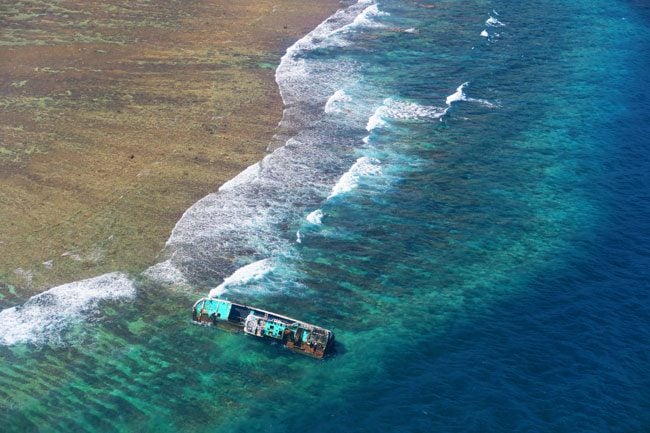 In 2009, an 8.1 earthquake caused a massive tsunami that struck American Samoa. Waves up to 6 meters reached over 1.5 km inland, causing extensive damage, pollution in the harbor and claiming the lives of 22 people.
Read & Watch List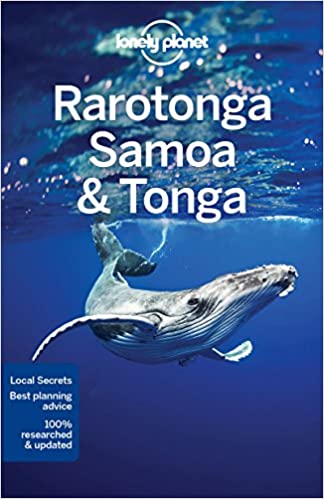 American Samoa Travel Tips
The best time to visit American Samoa is from April/May to October. These months are known as the 'dry season', where there is less rain, more sunshine and no risk of cyclones. Keep in mind that even the dry season sees wet and cloudy weather, especially in Tutuila. You can't have all this green without the rain. I visited American Samoa during the end of October / start of November and while the weather in Ofu was perfect, I only enjoyed brief moments of sunshine on Tutuila.
Wondering what to pack? Have a look at the X Days In Y Packing List for advice on the right travel gear for the South Pacific.
If you're planning to visit during the Christmas holiday, book well in advance as flights quickly fill up with Samoans ex-pats returning for a family visit.
American Samoa is reached via direct flights from Hawaii (5.5 hours) and Samoa (40 mins). Flights from Samoa are frequent and very inexpensive. There is a passenger ferry between Apia and Pago Pago for those who have the time. If you are flying from Samoa, it'll be on a tiny plane prone to weight restrictions so make sure your bag makes it on board!
All visitors must be able to show a return ticket upon entering American Samoa. Aside from US citizens, check VisaHQ to see if you need to apply for a visa to American Samoa ahead of time.
The US Dollar is the official currency and English is spoken by everybody.
How much does it cost to spend 10 days in American Samoa? Here's a cost breakdown of my 10-day visit to American Samoa. On the ground, expect prices to be slightly higher compared with the mainland, except the standards are not on par and budget options are few and far in between.
Internet access is readily available in American Samoa and free wifi is common in hotels and restaurants (but not at the airport). Visit the Blue Sky website for info on internet hotspots and prepaid mobile SIM cards.
Though a US territory, the traditional and easy-going Samoan way of life dictates things around here. So leave plenty of extra time for getting around, don't ever get upset (you're in paradise after all) and don't bargain as it's against Samoan culture. Read more about Fa'a Samoa (The Samoan Way) and village protocol in the Samoa Travel Guide.
If you're planning to hike, pack: water-resistant hiking shoes, quick-drying long pants, lite rain jacket and a day pack. If you're planning to hit the water, bring your own mask & snorkel and wear reef shoes.
Especially on a visit like this, make sure you have sufficient travel insurance. World Nomads offer excellent coverage and value for money.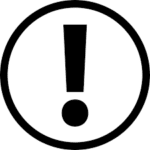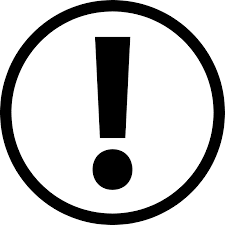 Updates
As of July 2017, you can now fly to American Samoa not only from Samoa but also from Tonga with newly formed Talofa Airways. In December 2020, Fly Coral Ways started to offer flights to Samoa from Wallis and Tahiti, making it a bit easier to reach American Samoa from more destinations. Keep in mind that a lot of these newcomers rarely stay in business for more than a few years so double-check.
10 Days In American Samoa Map
All places featured in this American Samoa travel guide and itinerary can be found on this companion map. Simply click on the image to open in Google Maps: