12 Days In the Marquesas Islands Itinerary
Pinch yourself, rub your eyes. This isn't a fairytale, it's the Marquesas Islands. Nature's finest forces have gathered in this distant land, to create some of the most dramatic scenery in the world. And with islanders living so beautifully in sync with their land, the Marquesas are simply a must-visit, despite the effort involved. In this Marquesas Islands itinerary, we'll head to four stops in the archipelago.
I had read about the mysterious Marquesas Islands when planning my first trip to the South Pacific in 2015 but only decided to go when I read an article about the archipelago in an Air Tahiti magazine on the flight from Rarotonga to Tahiti. Without a doubt, it was the highlight of my journey, spending over a week in Nuku Hiva and Hiva Oa. The Marquesas left such a strong mark on my soul that I returned for a second visit five years later, back to Nuku Hiva and Hiva Oa, plus a new island to discover in Ua Pou.

Heading to French Polynesia? In-depth island guides to all 5 archipelagos await you, including sample itineraries and essential travel tips & tricks.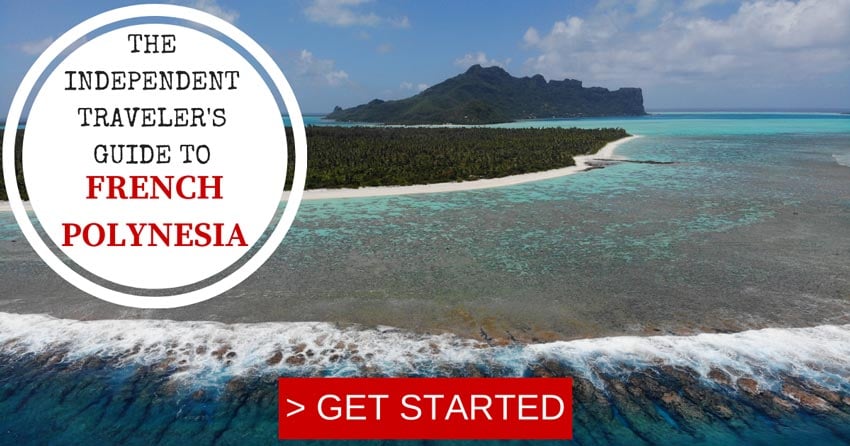 About this Marquesas Islands Itinerary
This itinerary brings you to the two most visited stops in the Marquesas Islands – Nuku Hiva and Hiva Oa – plus a visit to Ua Pou, an "off the beaten track" stop in the chain. The domestic flight schedule will dictate the order of the islands. Since flights from Tahiti are only to Nuku Hiva and Hiva Oa, you'll begin and end the journey in one of them. I recommend finishing the trip in Nuku Hiva, the most impressive of the three. Ua Pou will most likely be the second stop.
Tahiti, Tailor Made!
The Islands of Tahiti are among the last places to be colonized by mankind, 118 islands, each with its unique personality.
Get expert advice and assistance with planning your trip to the destination where tropical dreams come true!
Why Visit the Marquesas Islands?
Unlike islands in the other four archipelagos of French Polynesia, the Marquesas are dramatically different. These high islands have no protective lagoon; their high peaks and deeply eroded valleys create some of the most stunning island scenery in the world. Due to their isolation and the high cost of airfare, few tourists visit, but those who do are treated to a lasting experience.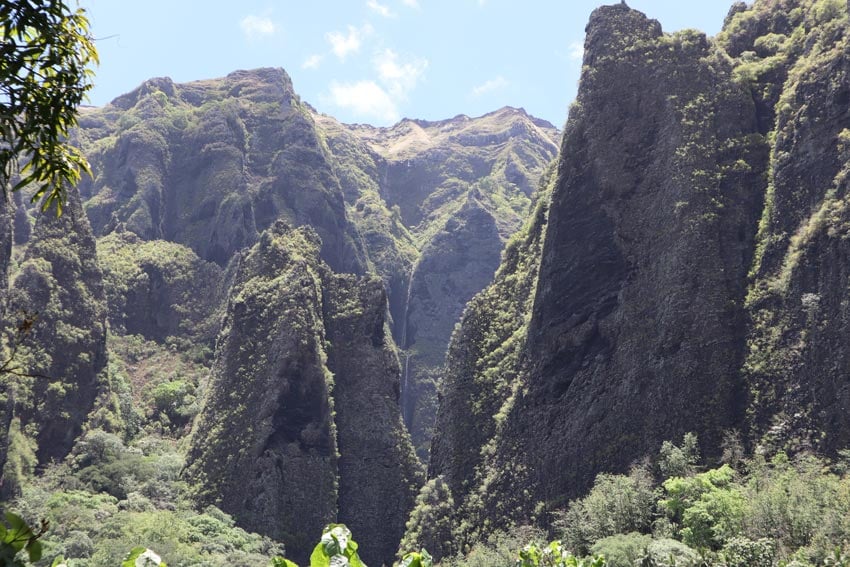 But it's also about the people. Known as The Land of Men (Te Henua ʻEnana or Te Fenua ʻEnata), Marquesans are authentic and remain connected to their land. Fishing, horseback riding, hunting, and tattooing are part of everyday life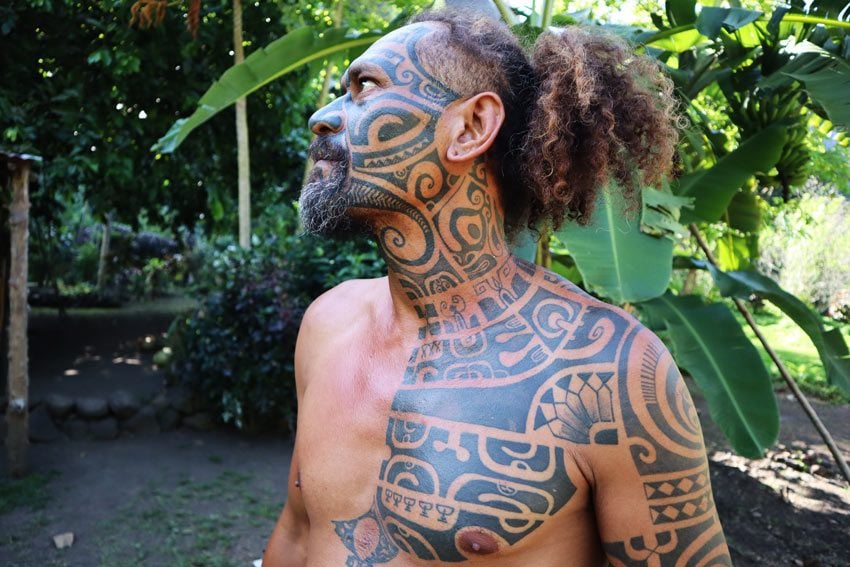 If that's still not enough to convince you to visit, the Marquesas are also home to the finest archeological sites in French Polynesia, second only to Easter Island. Though Western-borne diseases and conversion to Christianity greatly altered the course of history for the archipelago, the islands' deep valleys are still home to stark reminders of the impressive ancient past.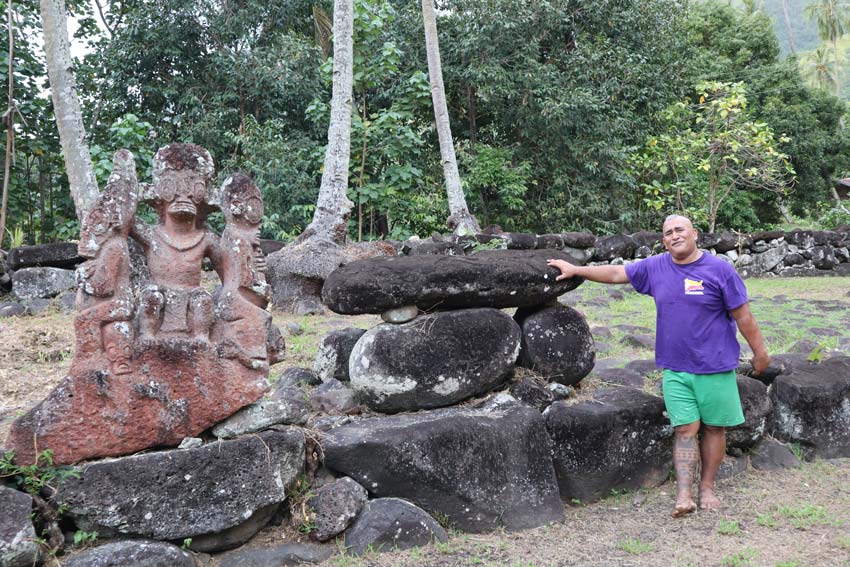 What's Included In This Marquesas Islands Itinerary
Several sections make up this travel guide:
Marquesas Islands travel tips [This Page]
Marquesas Islands Travel Tips
In this section of the Marquesas Islands itinerary, I'll share some general travel tips crucial when planning a visit to the Marquesas Islands. Specific tips for each island are detailed in the island guides linked in this itinerary.
Where are the Marquesas Islands?
The Marquesas Islands are the northernmost archipelago in French Polynesia, approximately 1,500 km north of Tahiti and just 10 degrees south of the equator. The group consists of six inhabited islands from a total of 15, divided into a northern and southern group, each with its distinct dialect. The archipelago's population barely tops 10,000, or less than 4% of French Polynesia's total population.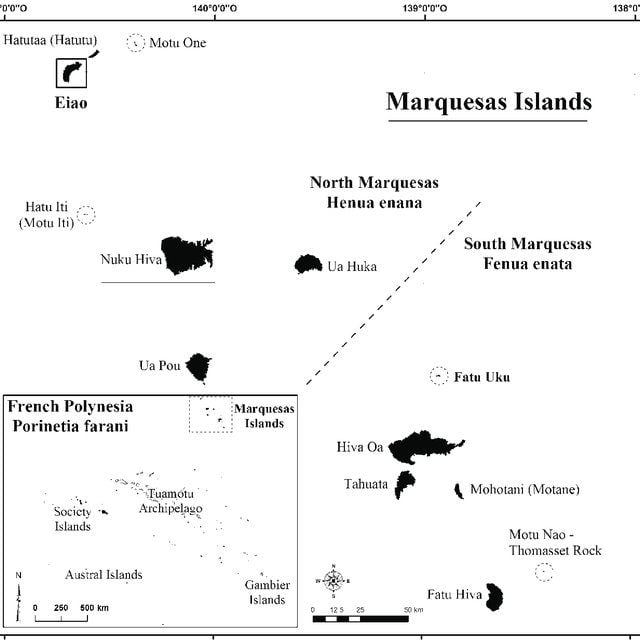 The inhabited islands are Nuku Hiva, Hiva Oa, Ua Huka, Ua Pou, Fatu Hiva, and Tahuata. The latter two have no airport, but Tahuata can be reached on a day trip from Hiva Oa. Fatu Hiva is the most isolated inhabited island in the chain, only accessible on longer voyages by boat. Time in the Marquesas Islands is 30 minutes ahead of Tahiti.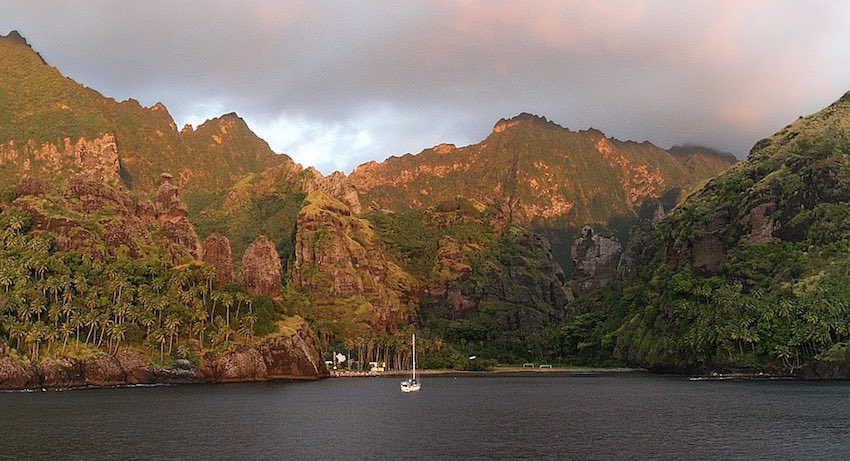 How to Get to the Marquesas Islands?
The easiest way to get to the Marquesas Islands is by plane. Air Tahiti and newcomer Air Moana operate several flights per week to Nuku Hiva and Hiva Oa. Air Tahiti currently offers air passes and extensions that slightly lower the cost of flying. Flights to Ua Pou used to be operated by Air Tahiti on small Twin Otter planes but starting in mid-2021, Tahiti Air Charter should begin to serve both Ua Pou and Ua Huka.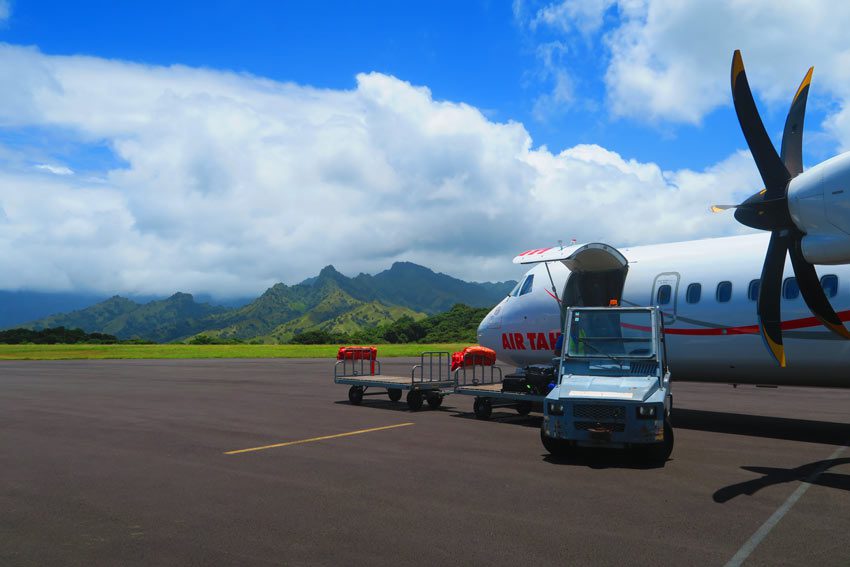 If cruising is your thing, the Aranui is the way to go. It's a half cargo ship and half luxury liner. The main advantage of taking the Aranui is that it visits all of the inhabited Marquesas Islands which also includes impossible-to-reach Fatu Hiva. However, it's a shame to only have a few "sterile" hours to spend on these gorgeous islands so I recommend a land-based tour if possible. You might be able to find a ride on a yacht to the Marquesas but this is a long shot.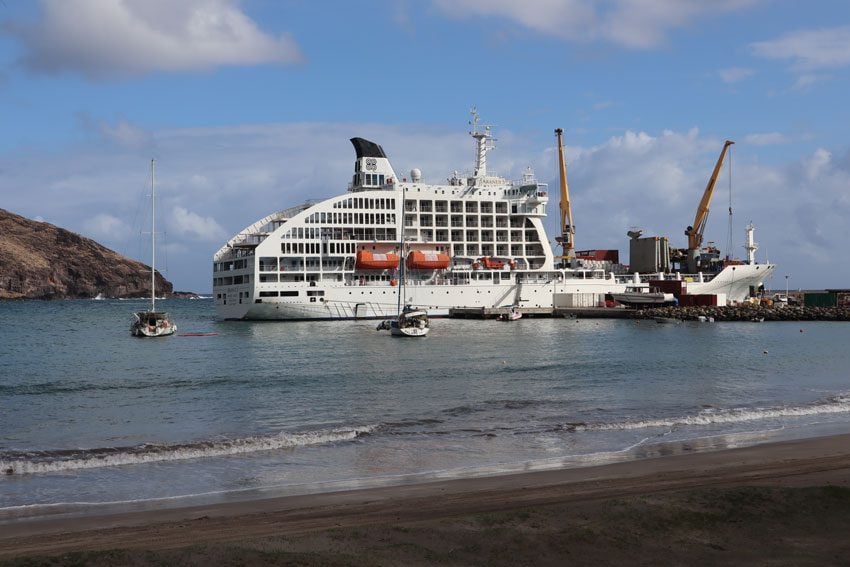 When to Visit the Marquesas Islands?
In general, you can visit the Marquesas Islands throughout the year but the best time is during the dry season. In the Marquesas, seasons are opposite to the rest of the archipelagos in French Polynesia. This means that the dry season runs from November to April and the "wetter" season is from May to October.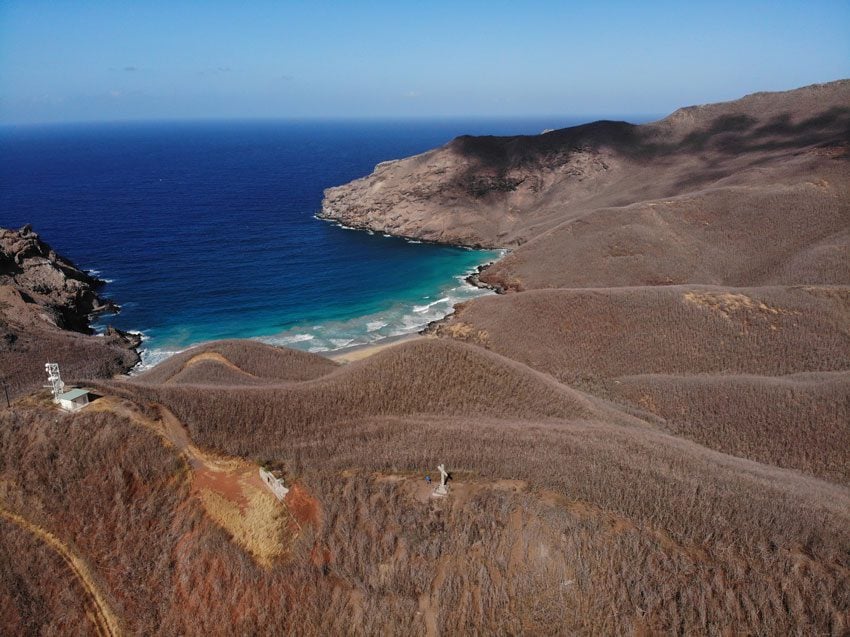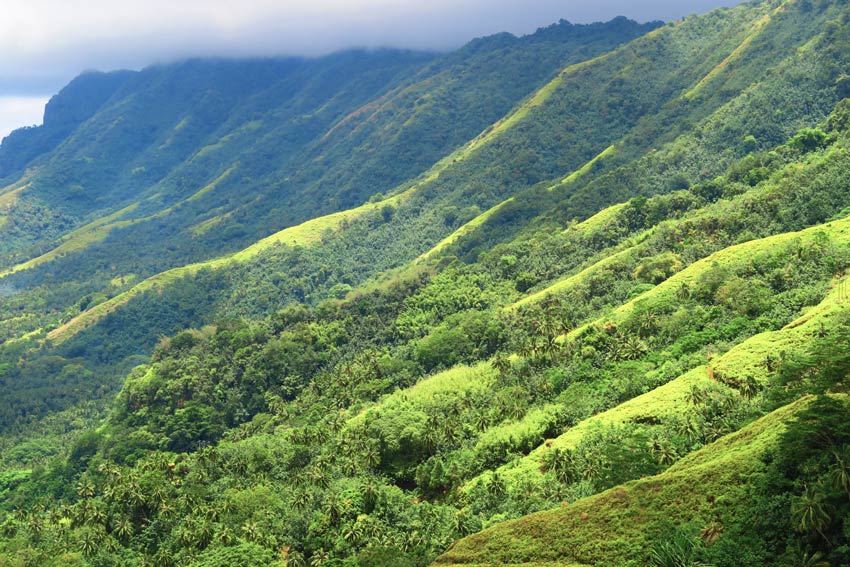 That said, the wet season in the Marquesas is not as wet as in Tahiti and there is always a distinctly drier side of the island. Besides, your trip to the Marquesas will most likely be part of a greater journey across French Polynesia so it doesn't make sense to head to the Marquesas when the wet season in the Society Islands is in full swing.
Festival lovers should aim to visit during the Marquesas Arts Festival, taking place every four years, usually in December and alternating between Nuku Hiva, Ua Pou, and Hiva Oa. Every two years, a "mini-festival" is held. The festival is a gathering of artists and teams from the islands who represent their village in traditional sports, dance, and song. You'll need to make arrangements well in advance and aim to stay for the first three days of the festival. The first day is for welcoming various teams. Spirits are high and the party is long. The second and third days are devoted to competition, and by the fourth-day things really begin to slow down.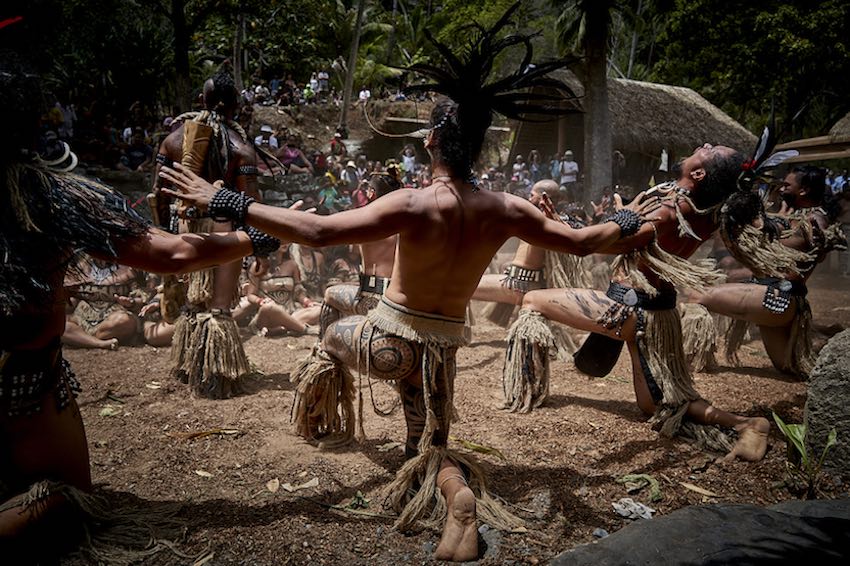 Safety in the Marquesas Islands
A visit to the Marquesas Islands is an active one. I can think of three specific safety tips to share with you.
Staying Safe
Driving: renting a 4WD and road-tripping is absolutely possible. Just drive with extra care, especially in narrow sections of the road. Keep in mind that many sections are still not paved and things can get slippery after it has rained.
Hiking: some hikes can be done on your own. In these cases, be absolutely sure where you're going, chat with your hosts ahead of time and take enough provisions.
Sandflies: known in the Marquesas as nono, these nasty sand flies are so small, that you can hardly notice them before it's too late. They leave a bite that itches for days and might leave some scarring if you can't resist the temptation. The best way to fight nono is to avoid their bite. Inquire with your hosts which beaches are known to be infested and either avoid them or apply monoi oil at the beach (citronella-scent preferred). If you've been bitten, apply tamanu oil over the next few days to alleviate some of the itchiness.
Jellyfish: at certain times of the year, certain beaches might be awash with small but powerful jellyfish. Before entering the water, see if any washed up on the beach.
Water: tap water is most likely of poor quality for visitors so you'll need to purchase bottled water. Inquire with your hosts.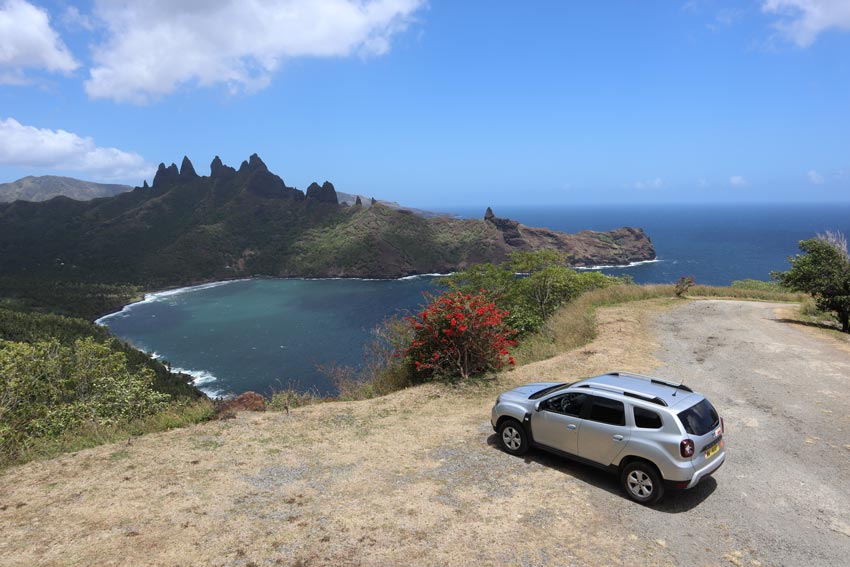 Mobile Reception & WiFi in the Marquesas Islands
To the best of my experience, Vini is the only mobile network with coverage in the Marquesas Islands. You can purchase a travel sim card which should give you both mobile reception and data in the main villages. WiFi connection is OK in the main villages. I found it to be adequate for doing basic tasks beyond just chatting.
Money
Every stop in this Marquesas Islands itinerary has ATMs and credit cards are often accepted in major establishments.
What to Buy in the Marquesas Islands
The Marquesas Islands are well known throughout Polynesia for exquisite art. In Tahiti, you'll pay a high premium for authentic Marquesan souvenirs. Every island has at least one crafts center (centre/fare artisanal). I found the ones in Ua Pou and Nuku Hiva to offer the best value for money. Highlights include tiki statues from wood or stone, decorated wooden bowls, traditional weapons from animal bones, tapa paintings, and jewelry.