How To Choose the Right Hawaiian Island for Your Vacation
Aloha and welcome to the Hawaiian Islands! From luxury resorts and local lodges to outdoor activities galore and pristine beaches, choosing the right island for you vacation destination can be a daunting task. Regardless of how you choose to spend your time, you shouldn't overlook hotel coupons and travel deals when you're planning your trip. In this article, we'll explore the main Hawaiian Islands and highlight their top activities.
Visiting Hawaii? Sample itineraries, guides to the best spots, and the must-see highlights in five islands are all waiting for you in the Hawaii Travel Guide collection. Aloha!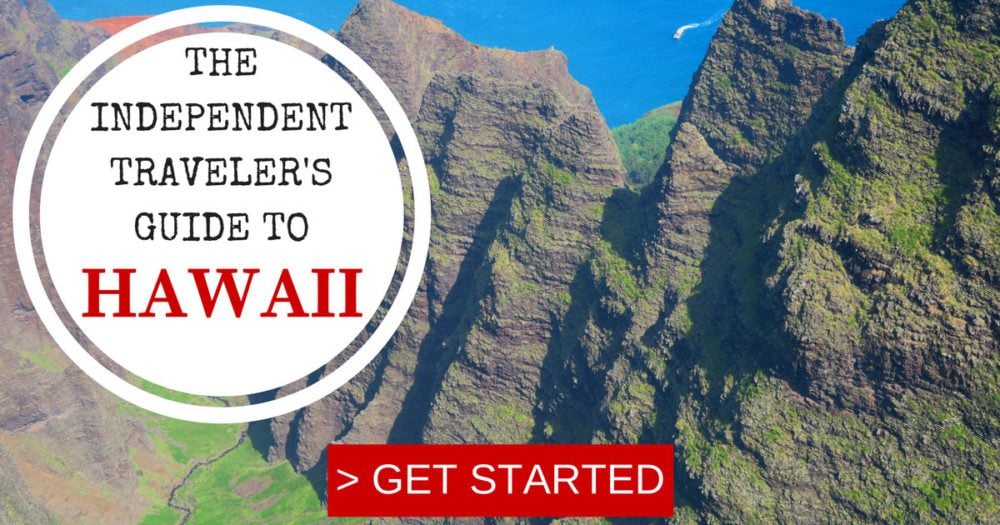 The Best Islands In Hawaii
Watch this video countdown of the top 5 islands in Hawaii (you might need to disable your ad blocker).
---
Oahu: The Gathering Place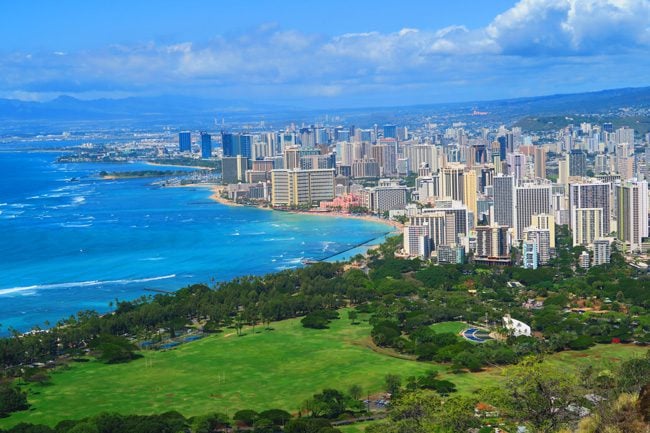 Oahu is home to three-quarters of Hawaii's population, its capital city Honolulu, and a wealth of lodging options, so don't overlook hotel deals when traveling. While Honolulu can be overwhelming, the city is a multicultural melting pot with historical walking tours and eclectic dining, so don't miss the food trucks.
Those who like to see and be seen must not miss Waikiki, Hawaii's most famous beach. Spend your days catching some sun or catching some waves, and occupy your nights with a luau on the beach. For the outdoors, rent a car — or hop on a bus — and circle the island. Don't miss visiting the memorials at Pearl Harbor, hiking Diamond Head State Monument and Manoa Falls, snorkeling in Hanauma Bay, and watching big wave surfers in the North Shore – considered the "mecca" of US surfing.
Hawaii: The Big Island
The "Big Island" is as large as the rest of the Hawaiian Islands combined. As a playground for adventurers, you can possibly spend your mornings skiing or hiking in the desert, and you could occupy your afternoons snorkeling or visiting a tropical rainforest.
On the drier west coast, the main town of Kailua-Kona is never too far from prime beaches, such as Mahai'ula or Two-Step. Don't miss Hawaii Volcanoes National Park, where Earth's most active volcano, Kilauea, is still shaping the island. On the north coast, the sacred Waipi'o Valley is home to Hawaii's highest waterfall and awesome hiking trails. At night, drive to Mauna Kea for stargazing or head underwater for a night dive with manta rays. Though recent volcanic activity has led to the closure of certain sites around the national park, the Big Island still offers plenty of outdoor thrills.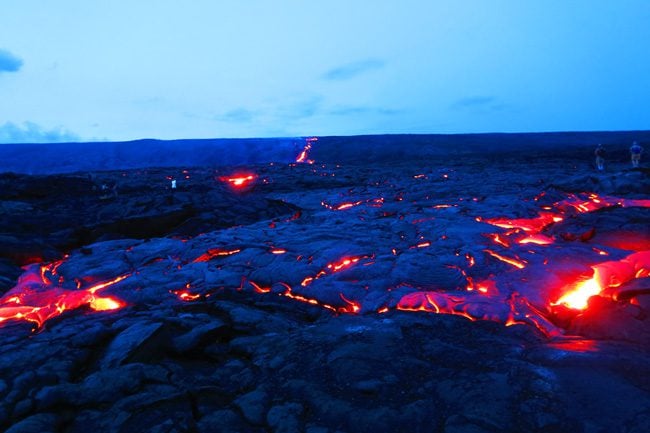 Maui: The Valley Isle
Maui is synonymous with big waves and outdoor activities. Explore Maui by driving the scenic 64-mile Hana Highway, which snakes its way over 59 bridges with sensational views reminiscent of a tropical version of the Pacific Coast Highway. Once out of the car, hike the fairy-tale bamboo forests of the Pipiwai Trail or the mind-boggling desert landscape of Haleakala National Park.
For watersports, anything involving a board goes in Maui. Surfers head to the west coast beaches of Lahaina, Honolua, and Ma'alaea, while scuba divers plunge into the waters of the Molokini Crater. As for swimming? Big Beach and Honolua Bay are your top choices.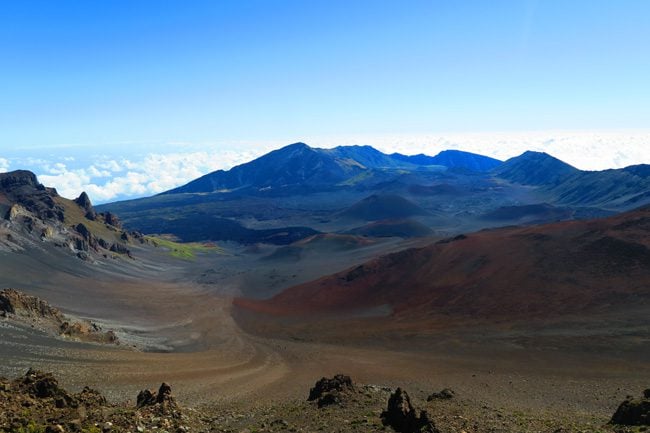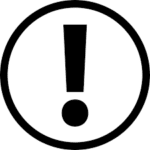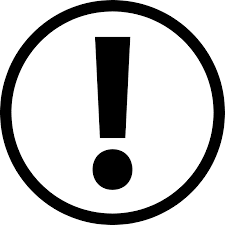 Update
In August 2023, Lahaina suffered extensive loss of life and devastating damage following unexpected and widespread fires. It will take some time to rebuild the city, so take this into account when planning a visit to the area, and please show your support to the local community as best you can.
Kauai: The Garden Isle
Perhaps the most dramatic Hawaiian island, Kauai is best known for the Na Pali Coast, a rugged coastline of jagged peaks you can explore on hikes, kayaking expeditions, and organized tours. If this activity isn't enough, head inland for a scenic drive through the Waimea Canyon, known as the "Grand Canyon of the Pacific."
Paddle to hidden waterfalls in the Wailua River Valley or simply relax on the island's low-key north coast. Although a more low-key experience than the other islands, you can still enjoy a memorable time in Kauai.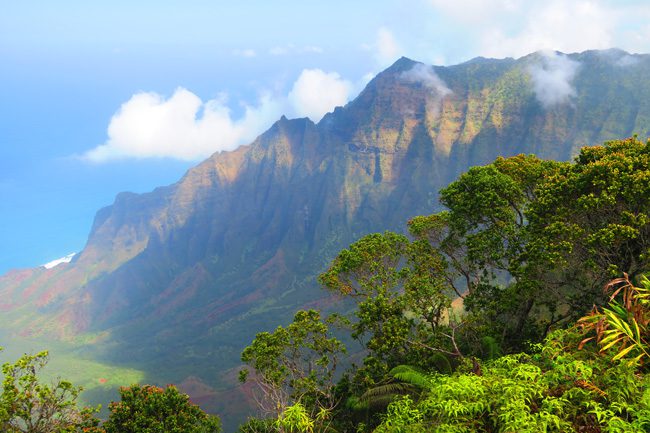 This post has been produced in partnership with Goodshop.
More from Hawaii
Equipped with essential Hawaii travel tips, you're now ready to outsmart other travelers and start planning your trip. Sample itineraries, guides to the best spots, and the must-see highlights in five islands are waiting for you in the Hawaii Travel Guide collection. Aloha!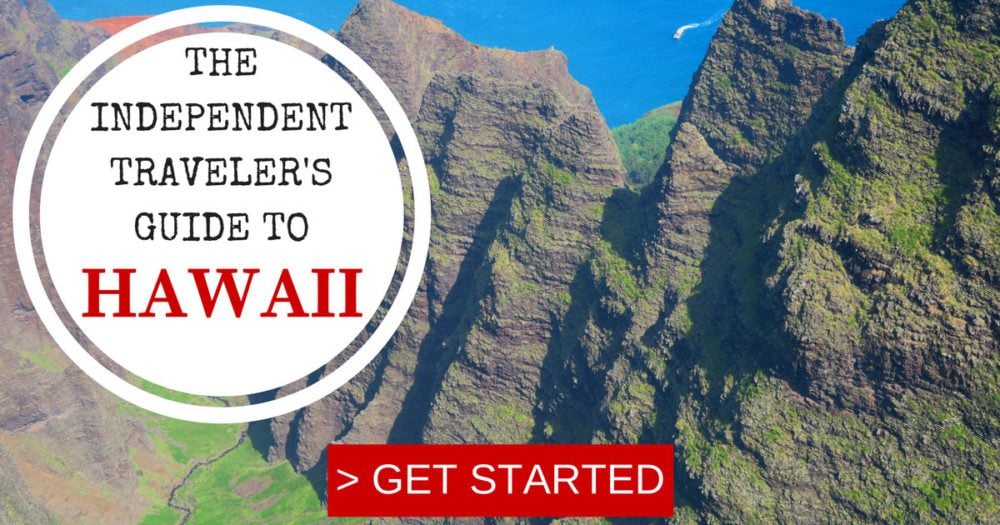 Hawaii, Tailor Made!
The Hawaiian islands are among the last places to be colonized by mankind, five main islands, each with its unique personality.
Get expert advice and assistance with planning your trip to the destination where tropical dreams come true!