Day 2: Old Town, The USS Midway & Coronado
For the second of my 3-day San Diego itinerary, I decided to do something a little different. Instead of a big breakfast, I went for a big run. Harbor Drive and the Embarcadero are great spots for a morning run in San Diego. You'll rub shoulders with the mighty USS Midway and catch some of that early California sunshine that even in February, still warms you up. We'll be back later in the day to further explore this area of town.
Exploring Old Town San Diego
Aside from great beaches and fine surf, San Diego is rich with history and today, I will explore pretty much where it all started, in Old Town. The easiest way to get there is with the red line trolley, which you can catch at the famous Santa Fe Railroad Depot. This iconic San Diego landmark was built in classic Spanish style in 1915 for the expo (the same one that led to the creation of the zoo). It's still a functioning train station today and definitely worth checking out.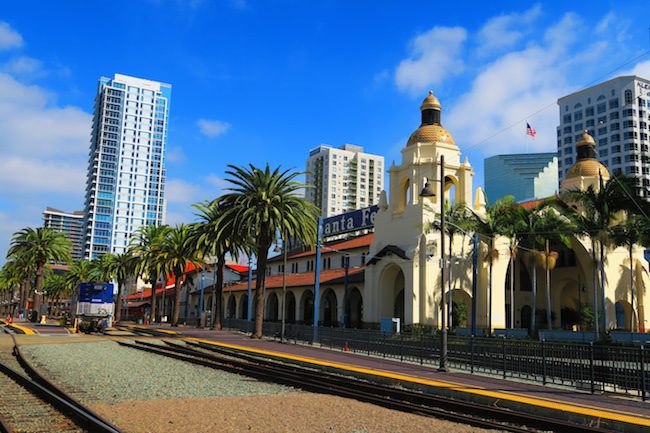 The Spanish colonized this part of California in 1769 with a hillside garrison and of course, a Spanish Mission. As part of a Pacific Coast Highway road trip, I visited the Carmel Mission and learned about one famous Padre named Junipero Serra who built 21 missions in California, one of them – right here in San Diego. In the 1820s, the Mexican presence in this part of California grew and down the hill where the garrison stood, a small little town began to form around a large square. This same square is the present-day Old Town San Diego.
Today's Old Town is both touristy and historical. Restored and reconstructed buildings around the original squares are the main attraction here. Highlights include a visit to the Casa De Estudillo, an 1830 adobe and Casa de Bandini, the former home of a politician and writer. Fans of the Old West will also appreciate the wagon museum and old courthouse. I must admit that it was quite interesting to learn how this remote part of the continent was settled back in the day.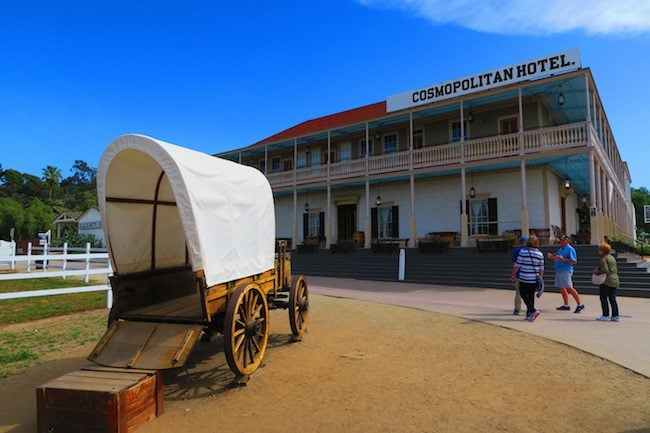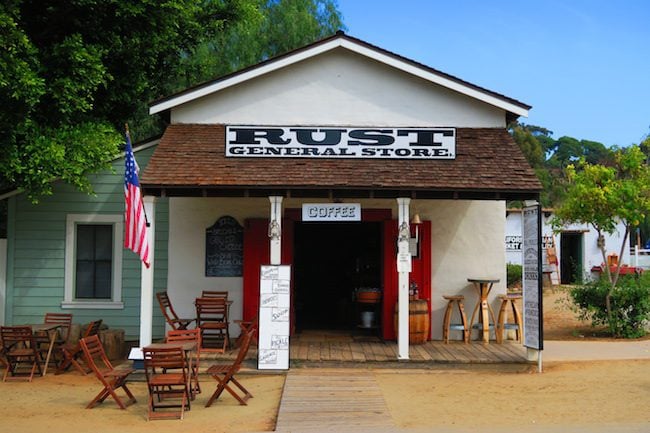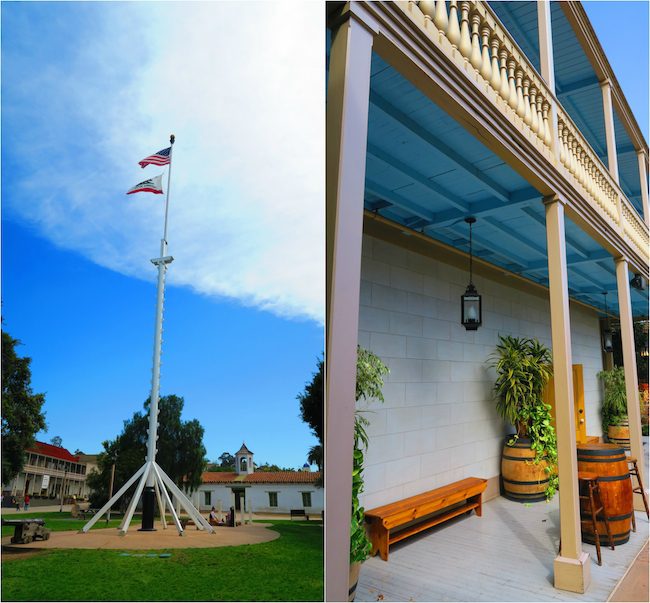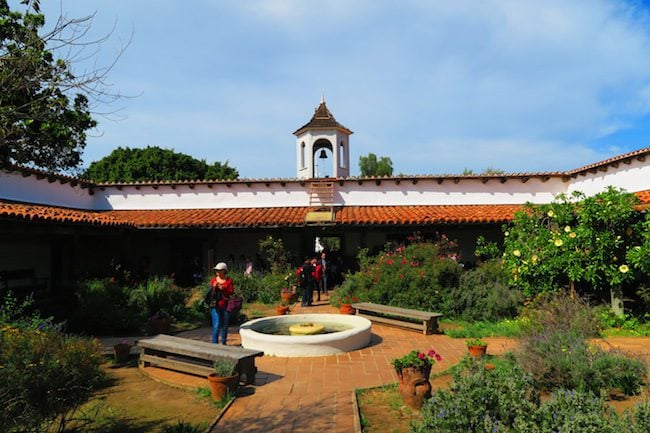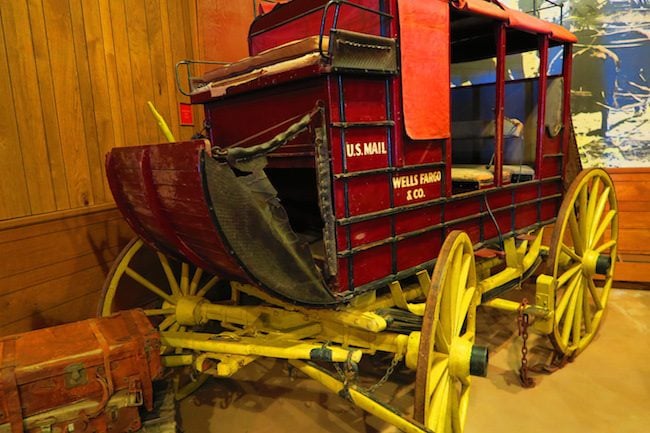 If you're not a huge fan of history, Old Town has a few things for you as well. You'll find here plenty of cafes, restaurants, galleries, souvenirs and a few specialty shops selling anything from Spanish ceramic tiles to 'try it at your own risk' hot sauce. Another one of my favorites was the tobacco shop & museum which goes out of its way to provide visitors with an authentic feeling but is surely not the healthiest strategy for the employees.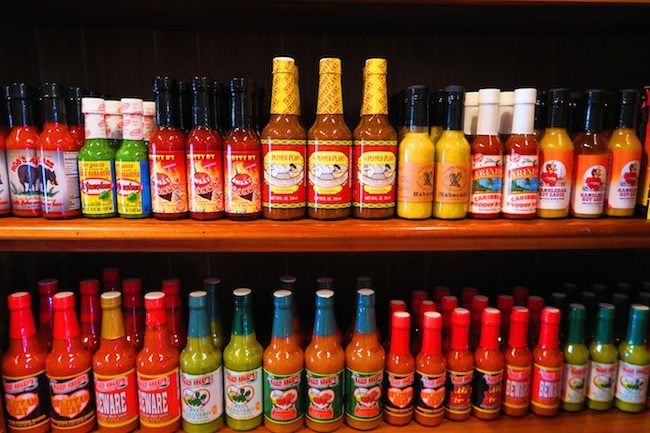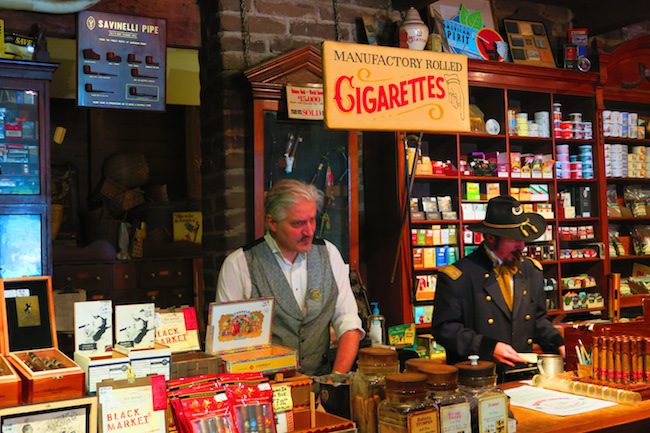 Tacos, Tacos, Tacos
For lunch, I decided to satisfy my craving for Mexican food and headed outside the Old Town complex to Old Town Mexican Cafe. It's been making excellent Mexican food for over 30 years and everyone in town knows about it. You'll pretty much find anything you want on the menu and the tortillas are made fresh on the property – just have a look as you enter. I had excellent chicken tacos and to be honest – could have just kept going!

"I feel the need, the need for speed"
Back on the trolley and back to the harbor, it was such a typical San Diego sunny day that I decided to explore the lovely waterfront. Living in Ireland has probably not done wonders for my vitamin D levels so soaking up some much-needed sun was a good idea. Harbor Drive boasts a relaxed promenade, dominated by the USS Midway, which we'll visit in just a second – and eventually makes its way to Seaport Village, a complex of cafes and waterfront restaurants, built around the harbor that's home to fishing vessels and fancy yachts.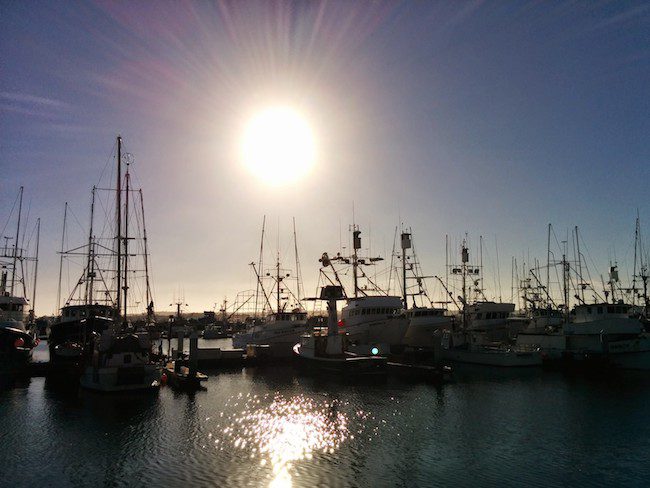 At the point at which a nice suntan started to feel like a burn, I headed over to something that is a must-see in San Diego, certainly if you're a guy (sorry ladies). The USS Midway Aircraft Carrier proudly served the Navy from 1945 to 2002 and nowadays is a super popular floating museum. It's only fitting that the Midway is docked in San Diego, seeing how this town loves its Navy and military vets. It costs $20 to get on board (last admission at 4 pm) and the self-guided audio tour will take you inside to the belly of the behemoth and up top to the bridge. You can then fantasize on the flight deck about flying at the helm of WWII fighters and super-fast jets like the F-4 and the F-18, the same ones Maverick and Iceman fly!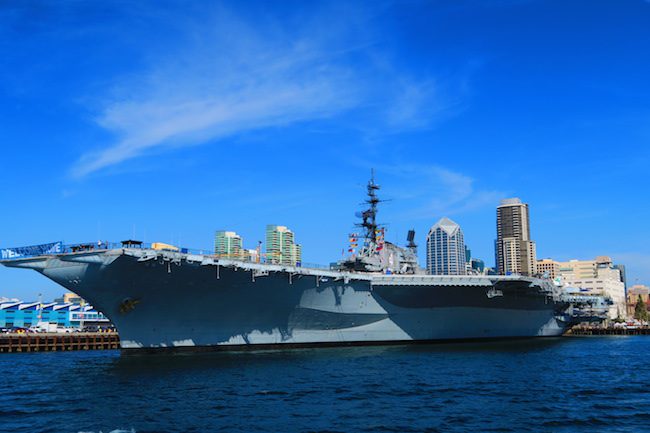 After getting a lesson that no nation should mess with America, I headed over to the Broadway Pier and hopped on the Coronado Ferry to explore a super chilled part of town and enjoy the sunset (hopefully). A one-way ticket costs $4.50 and the 15-minute ride on its own is worth it just for the views. You'll get a great view of the San Diego skyline, the iconic Coronado Bridge and if you're lucky, might see a couple of Navy SEAL zodiacs speeding their way in and out of the harbor.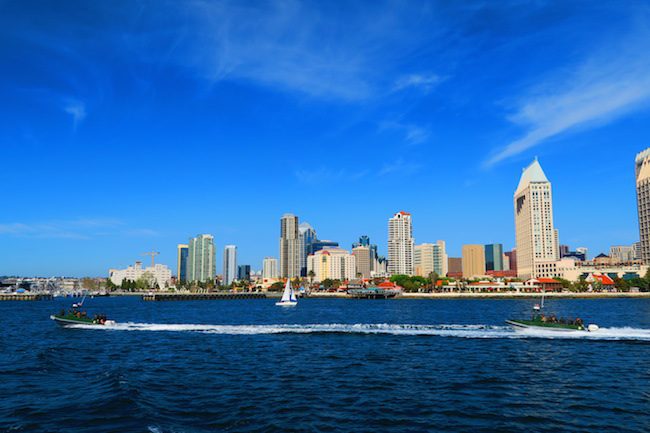 Welcome to the Hotel Coronado – it's such a lovely place…
Simply put, Coronado is the kind of neighborhood anyone would like to live in. What's not to like about a super clean, super chilled and super sunny neighborhood that feels more like a resort. If I thought San Diego had a good quality of life, Coronado is 10X that. From the ferry landing, I walked along Orange Avenue towards the beach, passing along charming white picket fenced homes, those tall California palm trees you all know what I'm talking about and cool little shops you'd think exist only in small towns.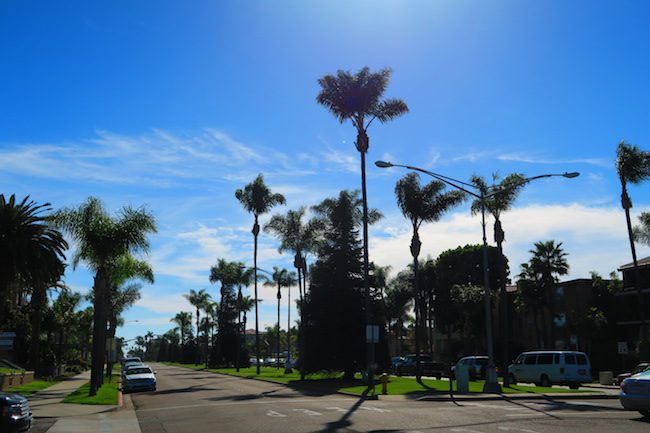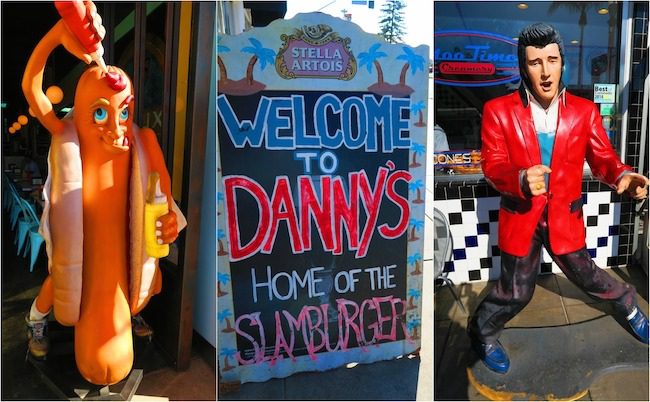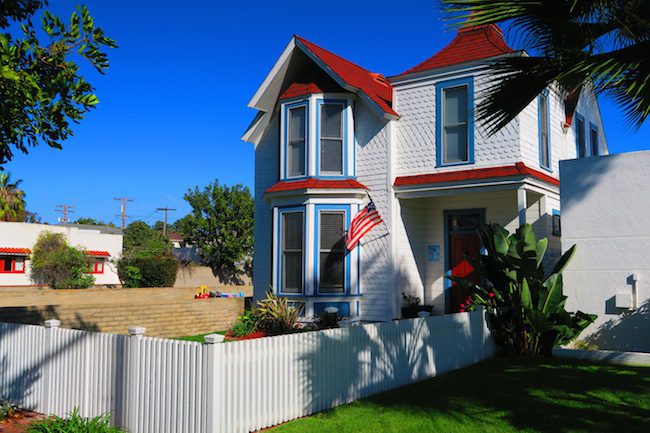 You'll eventually make it to Coronado's most famous resident (except the Navy of course), the historic Hotel Del Coronado. Known around town simply as 'the Del', this hotel pretty much started everything around here in 1888, when it opened up its doors as a Victorian-style health resort. It's still a huge tourist draw with a ton of history and not to mention priceless views of the Pacific Ocean.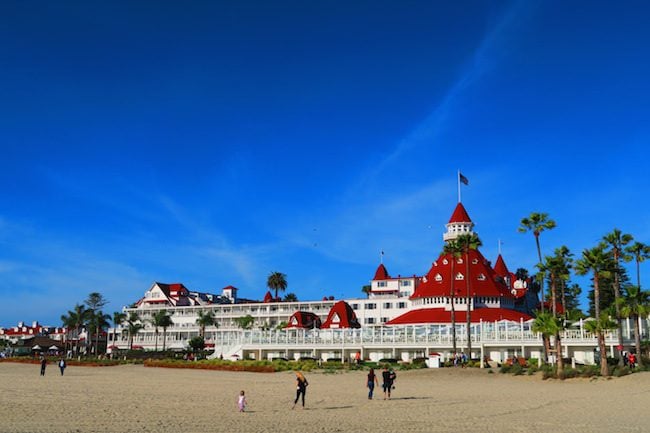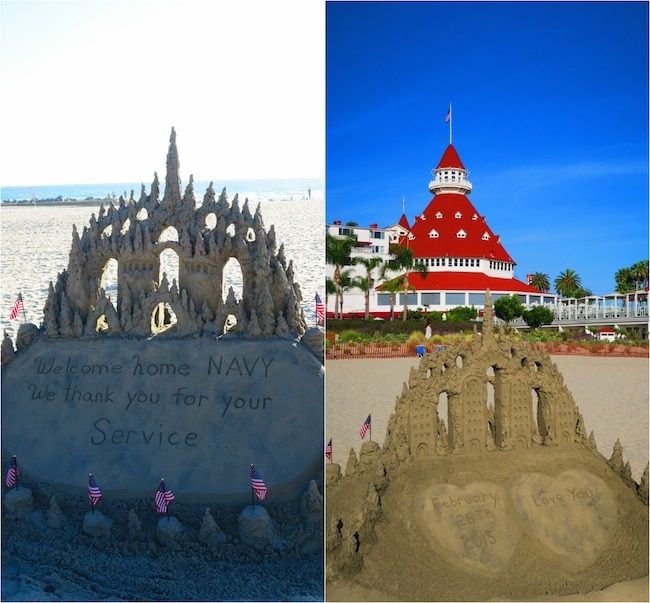 Speaking of the ocean, Coronado beach is not too shabby either – a wide and long stretch of golden sand. It's the perfect spot to unwind and thank the sun for a lovely day. I guess this is what "California Dreaming" is all about!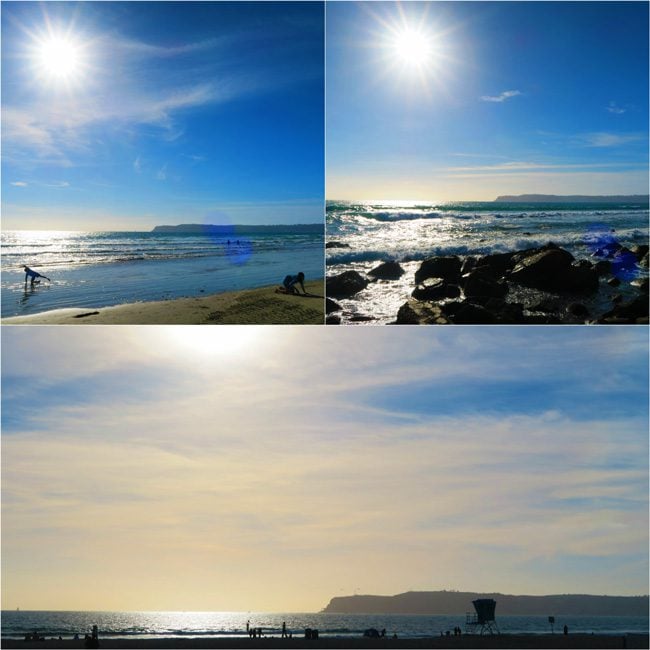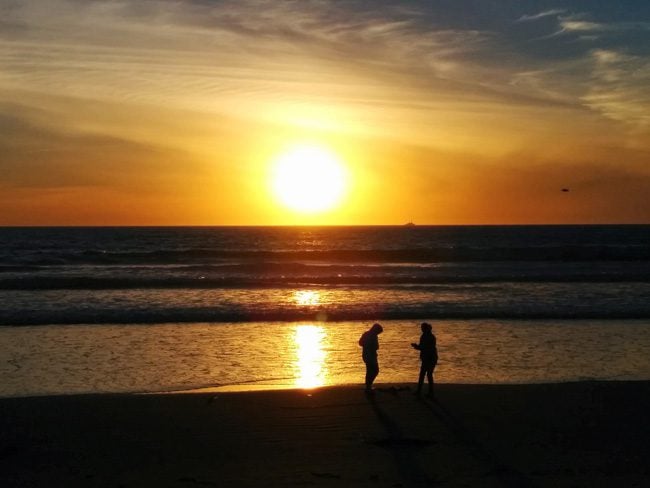 Goodness gracious great balls of fire
What a sunset ah!? That kind of beauty makes you hungry and for a Top Gun fan like me, there's only one place in San Diego to grab dinner. I can't believe that this spot was right under my nose, a stone's throw away from my hotel. This little spot is where Maverick, Charlie, Goose, and his wife (played by Meg Ryan) had one of their last moments together before Goose's tragic accident. It's also where Maverick and Charlie reunite and live happily ever after – the Kansas City Barbeque.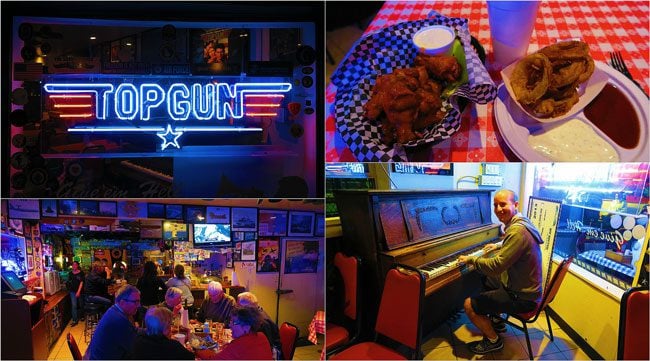 This little joint was used in the filming of Top Gun – the greatest movie ever made back in 1985. The owners have certainly not forgotten about this and are happily making a living thanks to this wise decision even after 30 years. The original piano is still here, the walls are lined with memorabilia and the BBQ is not too bad either.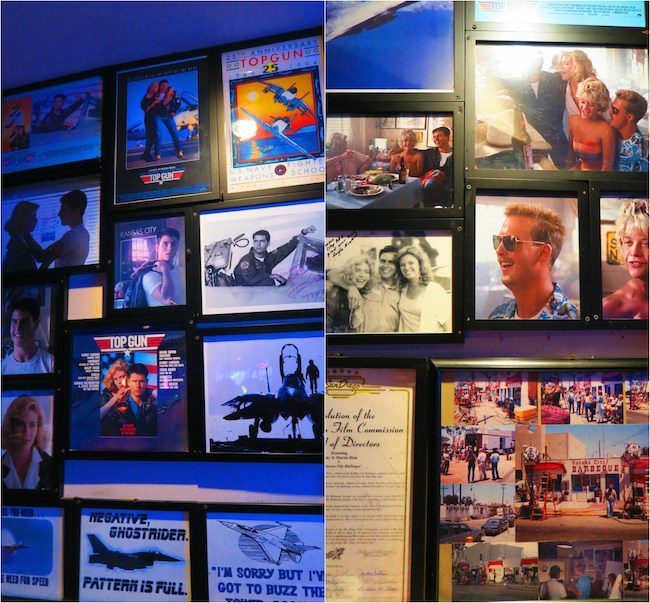 Any Regrets?
San Diego has a lovely Little Italy and if you're a fan of the cuisine, certainly make your way here. To my luck, there are so many Italian restaurants in Dublin and due to time constraints (and a limited, albeit big appetite), I decided to skip this part of town.