Day 4: Sintra and Cascais
On the last day of these 4 days in Lisbon, it's time to leave the city behind and embark on a day trip to the Royal hilltop village of Sintra – home to a very impressive palace. We'll then drive back to Lisbon via the beautiful coastline and check out the popular beach village of Cascais.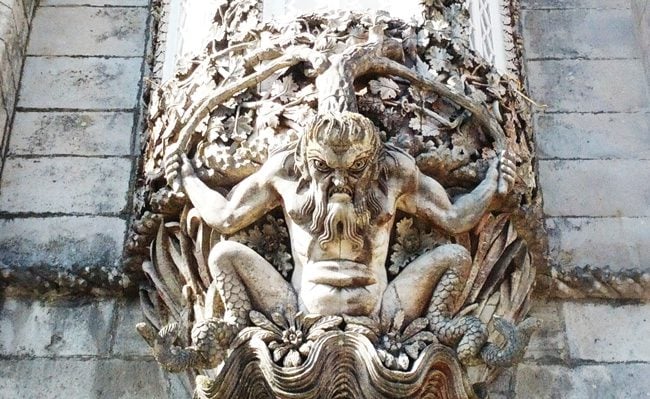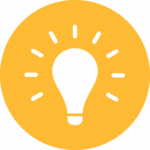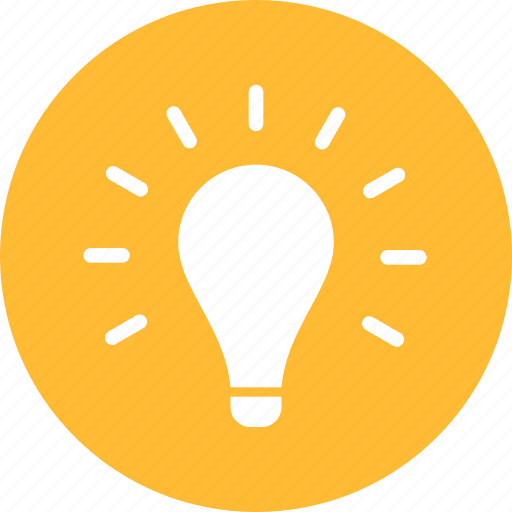 Pro Tip
To do everything that's mentioned in today's itinerary, you will need to rent a car for the day. If you just want to visit Sintra or Cascais, you can use public transportation.
Sintra
Located about 30 km outside of Lisbon, the village of Sintra is yet another UNESCO World Heritage Site. It is where the royal Portuguese family used to spend their summers and where you can travel back in time for the day. Sintra's top attractions are its village, hilltop Moorish castle, two palaces, and museums. Since we personally rented a car for the day, we concentrated our efforts on the absolute top highlights, leaving enough time to explore the coast before heading back to Lisbon. This means that if you're only visiting Sintra, there are enough places to see to fill up a full day.
How to Get to Sintra Without a Car?
You can take a train to Sintra from one of Lisbon's main train stations (Rossio, Entre Campos, and Sete Rios). Upon exiting the station in Sintra, a number of bus lines ferry visitors to the main attractions so just inquire at the station. Alternatively, you can join organized day trips from Lisbon, with tours to Sintra or to Sintra and Cascais.
Palacio da Pena
The Royal Palace is the real reason for traveling to Sintra and I suggest making it your first sightseeing stop of the day. The palace looks like something out of a Hollywood movie, with brightly colored towers rising from the forest and a series of bridges and ramparts connecting them. It was built during the 19th century by a German architect and housed the royal family until they had to quickly flee the scene with the outbreak of the 1910 revolution.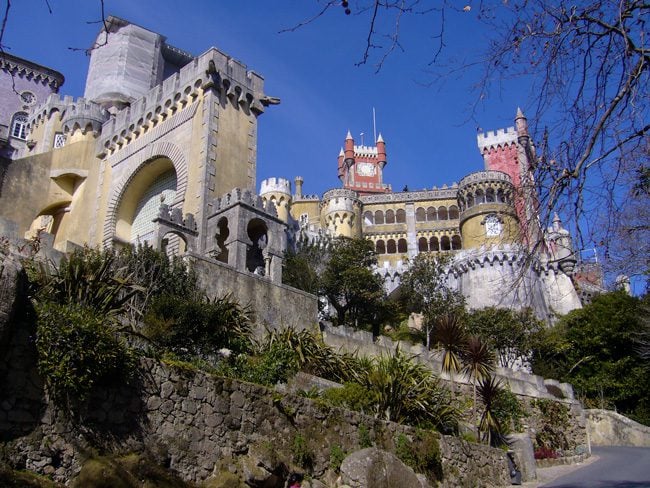 From the parking area (also where the bus drops you off), you can walk uphill to the palace entrance or catch a private shuttle for €3. You can purchase a palace-only ticket or a combo ticket which includes an entrance to the palace's tranquil park (recommended). That park boasts several short hiking trails which usually lead to scenic lookouts over the surrounding area, up to the hilltop Castle of the Moors. The castle can be an obvious next stop if you crave additional fine views.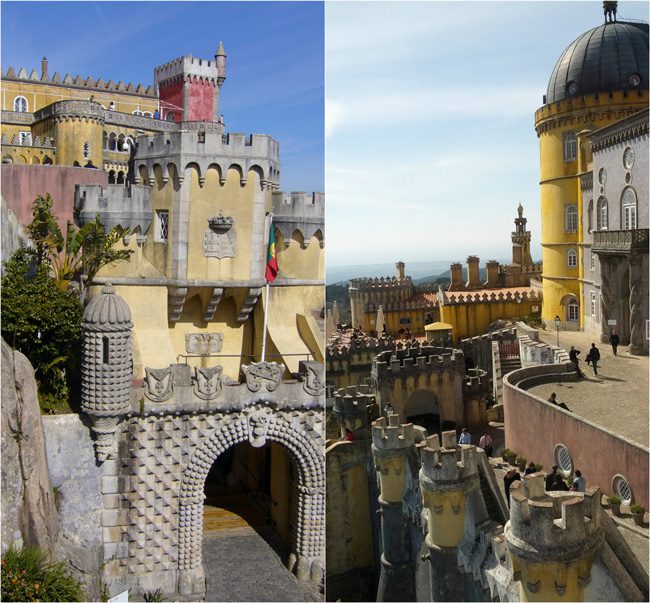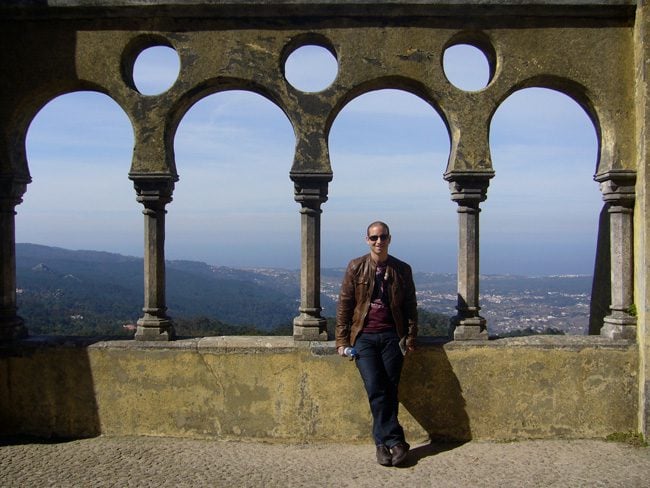 Inside the palace, take your time and explore each and every room. Since the royal family didn't get much time to wear out this place, everything is in pretty good shape. Visitors are certainly rewarded with a vivid glimpse into royal life at the time, complete with all the luxury items, modern gadgets (for that time) and the likes.
Sintra Village
Locally known as Sintra-Vila, the village is a good place for lunch. Things can get quite crowded during peak tourist season but the secret is to simply head uphill and explore the narrow lanes of the village's high ground. We randomly stumbled upon Tacho Real and didn't know we were in for a real treat.
With waiters dressed in formal attire, a fireplace keeping diners warm, and food wheeled over on a cart, you would think lunch would cost a fortune at this historical eatery, right? Well, we devoured a delicious lunch that included a selection of meat, seafood, cheese and even dessert – all for a fraction of what this would cost back home!
Post lunch, we meandered along the alleys of Sintra Village, eventually making it down to the 14th century Palacio Nacional (€7). It's hard to miss this Sintra highlight, thanks to its signature rounded chimneys, but we decided to pass and continue the road trip.
Cabo da Roca
From Sintra Village, it's back to the car for a scenic 30-minute drive inside the Parque Natural Sintra-Cascais to Cabo da Roca. This cape is the most westerly point in mainland Europe, marked by a pretty-looking lighthouse as remote capes usually are. Park the car, check out the lighthouse and walk down to the cliff for breathtaking views of the rugged Atlantic coastline.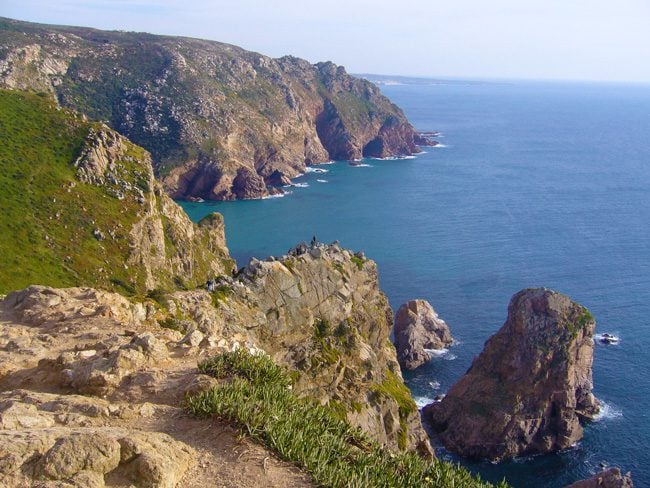 Cascais
It's now time to head back to Lisbon. Take the N247, which negotiates the forested hills before meeting the coastline. You'll drive through several picturesque villages before entering the affluent and trendy seaside holiday village of Cascais. What used to be a fishing village is now a prime spot for Lisbon residents to hang out during the summer months. Park the car somewhere and check out the scene, especially the waterfront area. Grabbing a cup of coffee before the ride back to Lisbon is not a bad idea.
Dinner in Alfama
For our last dinner in Lisbon, we headed back to the narrow alleys of the Alfama – one of our parts of Lisbon. Our spirits were quite high after the great road trip, so we decided not to spoil the mood with some melancholy Fado. Instead, we enjoyed yet another delicious meal, this time in Barracao de Alfama – a restaurant recommended to us by locals.
What's Next?
I hope you've found this 4 days in Lisbon sample itinerary useful for planning your own adventure! Are you including Porto or other parts of Portugal in your travel plan? Sample Portugal itineraries and an in-depth guide to Portugal's "other" great city are all waiting for you in the Portugal Travel Guide collection. Bom dia!
---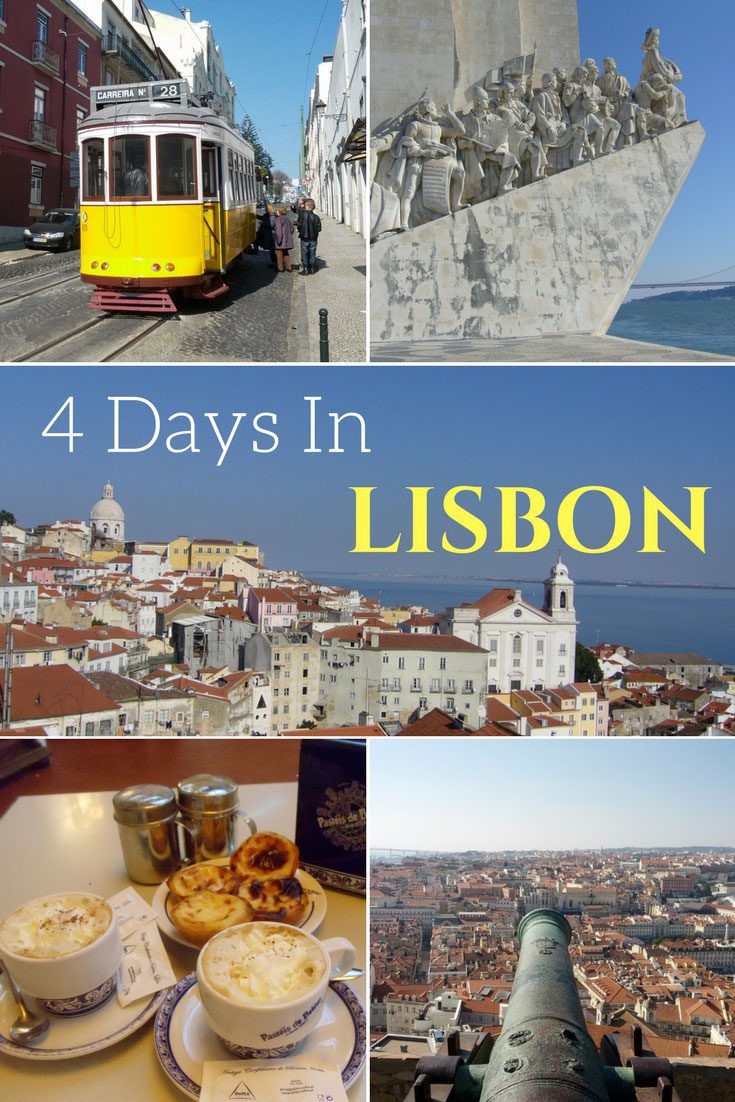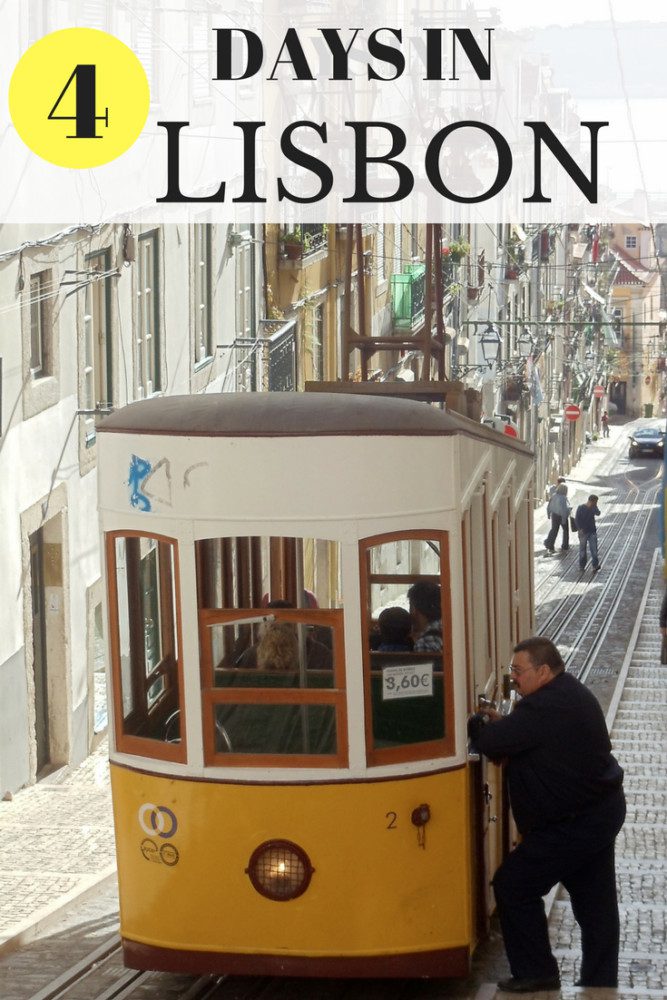 Pin These Images To Your Favorite Boards!