Top 10 Things To Do In Rangiroa & Fakarava
Like giant pearl necklaces floating in the ocean, the massive coral atolls of Rangiroa and Fakarava are like nothing you've seen before. Scuba diving is the main reason to head here, but there's plenty more, including some of the dreamiest beaches in an already dream of a destination. I've spent weeks exploring these atolls over the years, during mutliple visits to the South Pacific. Here's my list of the top things to do in Rangiroa and Fakarava.
Heading to French Polynesia? In-depth island guides to all 5 archipelagos await you, including sample itineraries and essential travel tips & tricks.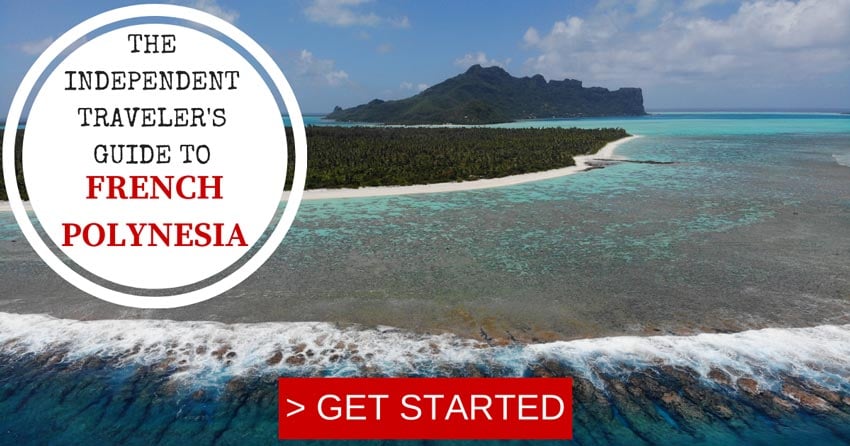 ---
10. See Dolphins at play in Rangiroa
When the current is strong, head to the dolphin viewpoint on the banks of the Tiputa Pass in Rangiroa and wait for the spectacle to begin. Like surfers catching waves, dolphins ride the current and, at some point turn into acrobats by leaping in the air. This often happens just before sunset, but most excursions will also try their luck here before heading to their destination for the day,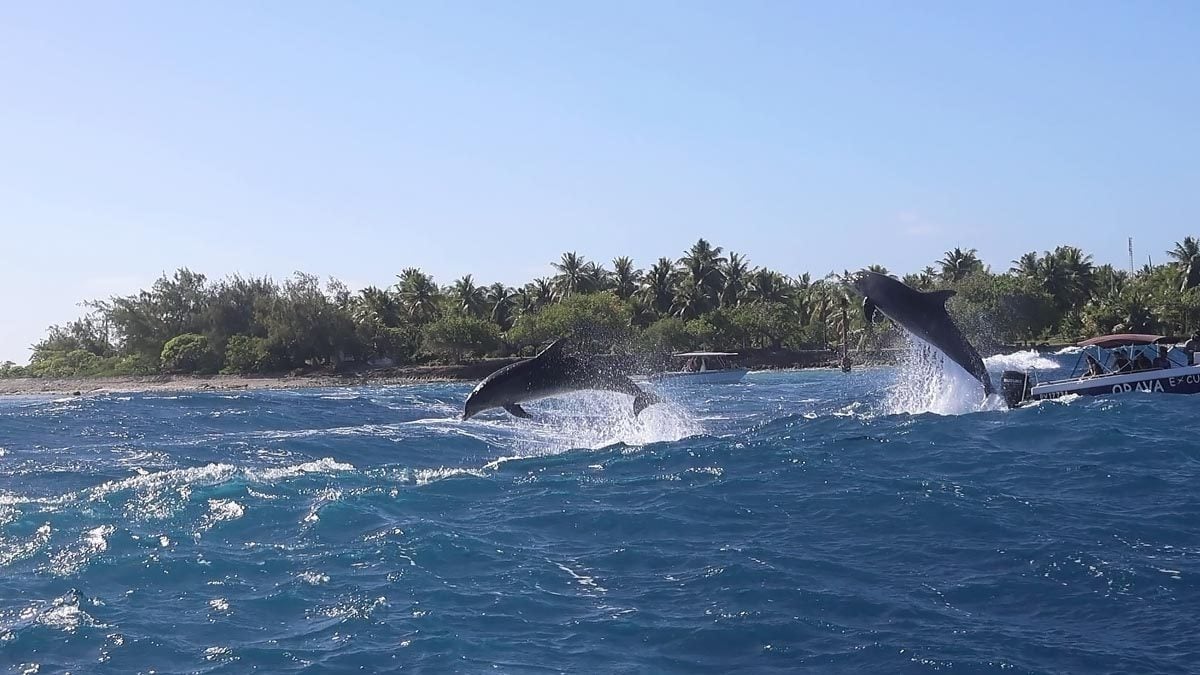 9. Snorkel from just about anywhere
When you visit French Polynesia's atolls, you should always have your snorkeling gear within reach. Each island has its top snorkeling spots, such as The Aquarium in Rangiroa, but you should always be ready to jump into the lagoon at any given moment because excellent snorkeling is everywhere.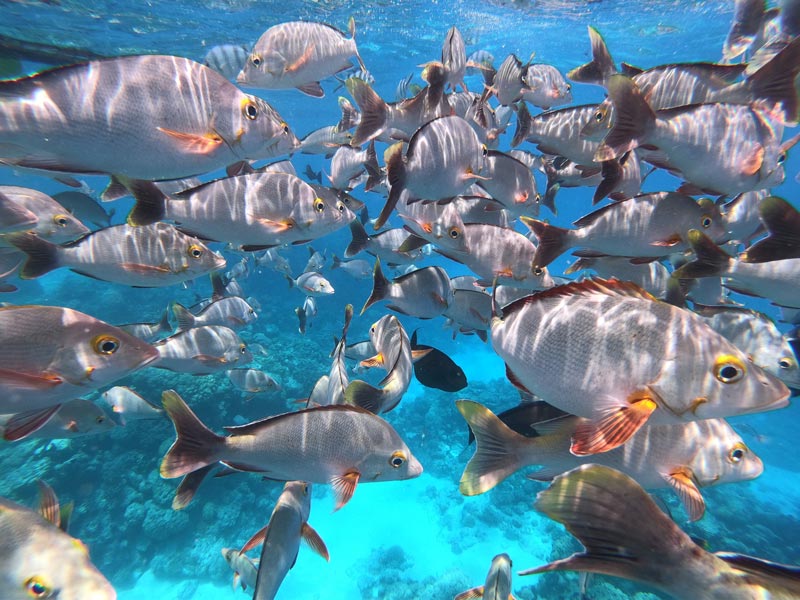 8. Roadtrip around the atolls
While Rangiroa and Fakarava are enormous, their inhabited sections are limited to a small region that usually includes the largest islets (motu). The best way to explore your surroundings is by bicycle, scooter, and even on foot. Hit the road and visit tiny villages, learn about the production of black pearls in one of the pearl farms, such as Gauguin's Pearl in Rangiroa, stop for lunch in a snack (a simple local restaurant), and find your private slice of paradise to spend a few hours contemplating life. Stress hardly exists on the atolls.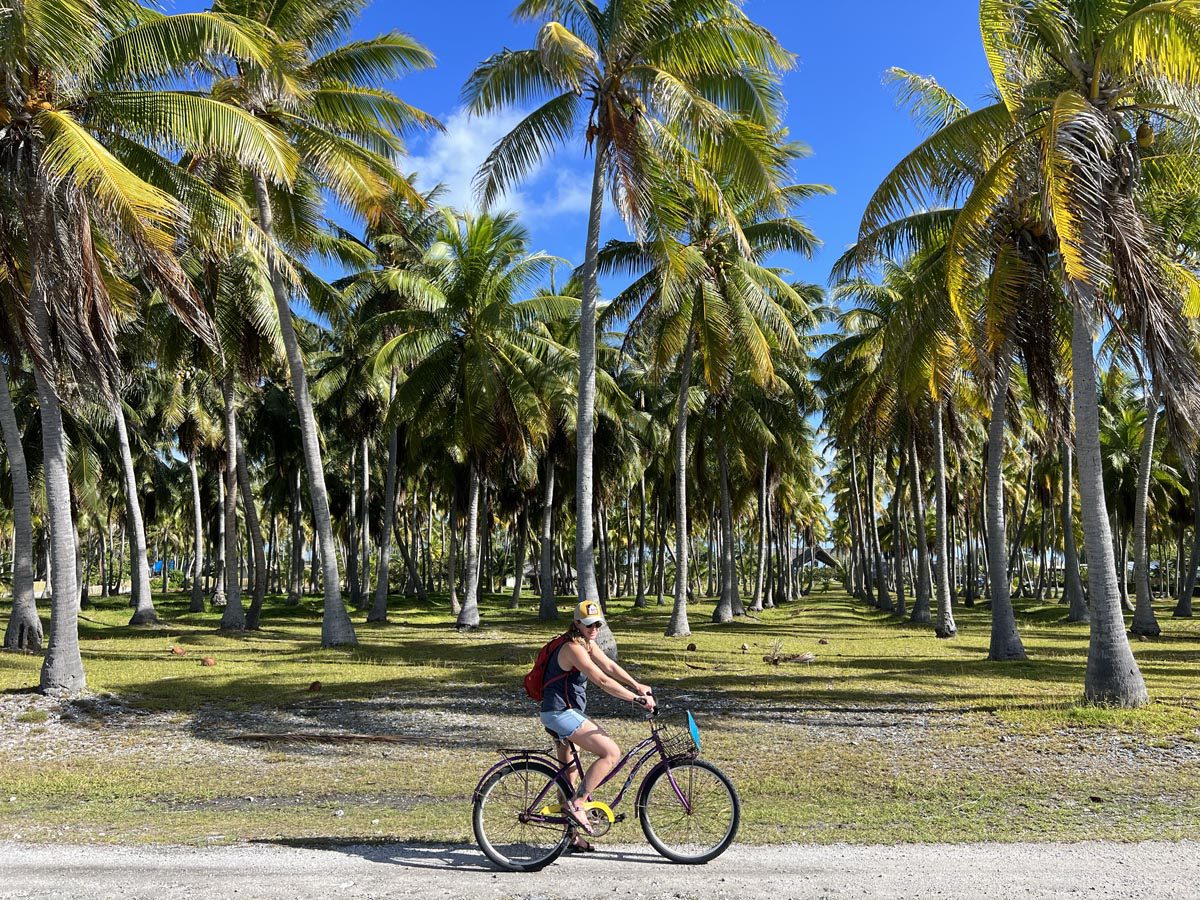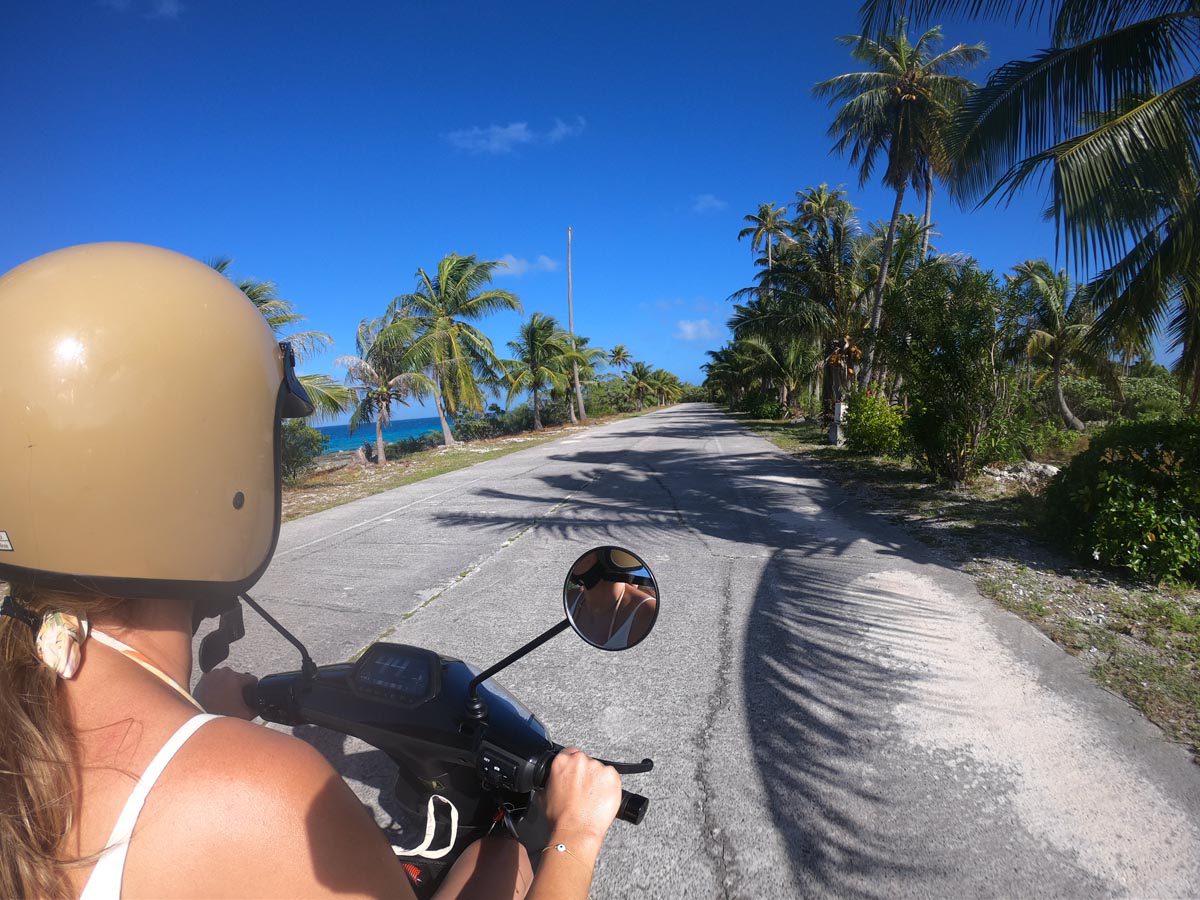 7. Spend the day at pK9 Beach
One of the best beaches in French Polynesia lies nine kilometers from Rotoava Village, the main settlement in Fakarava. PK9 Beach is the definition of paradise, with soft sand, curving coconut palms, and hardly anyone else around. Bring a picnic lunch, snorkeling gear, and a good book because you'll want to lie in the shade for hours, listen to the gentle tune of crashing waves and swaying coconut branches, and go for a dip occasionally.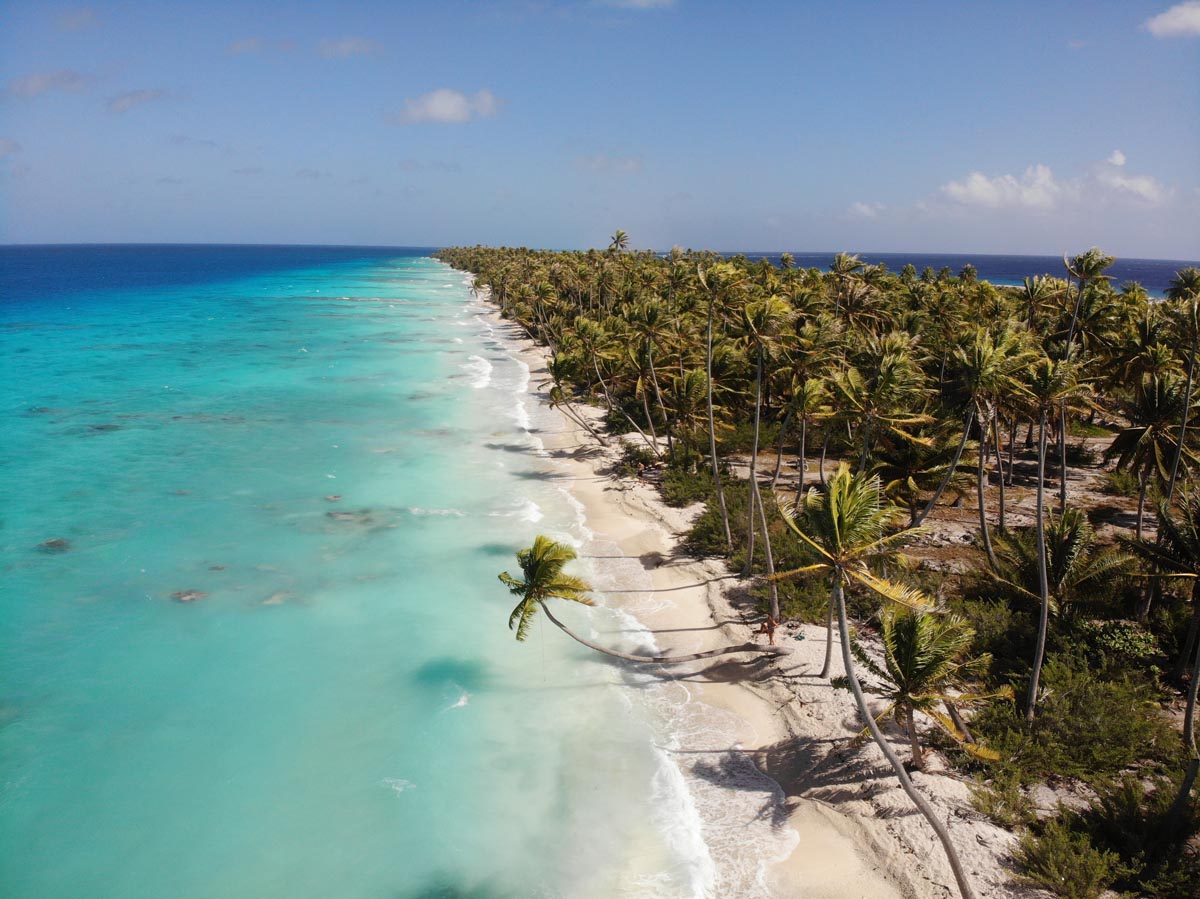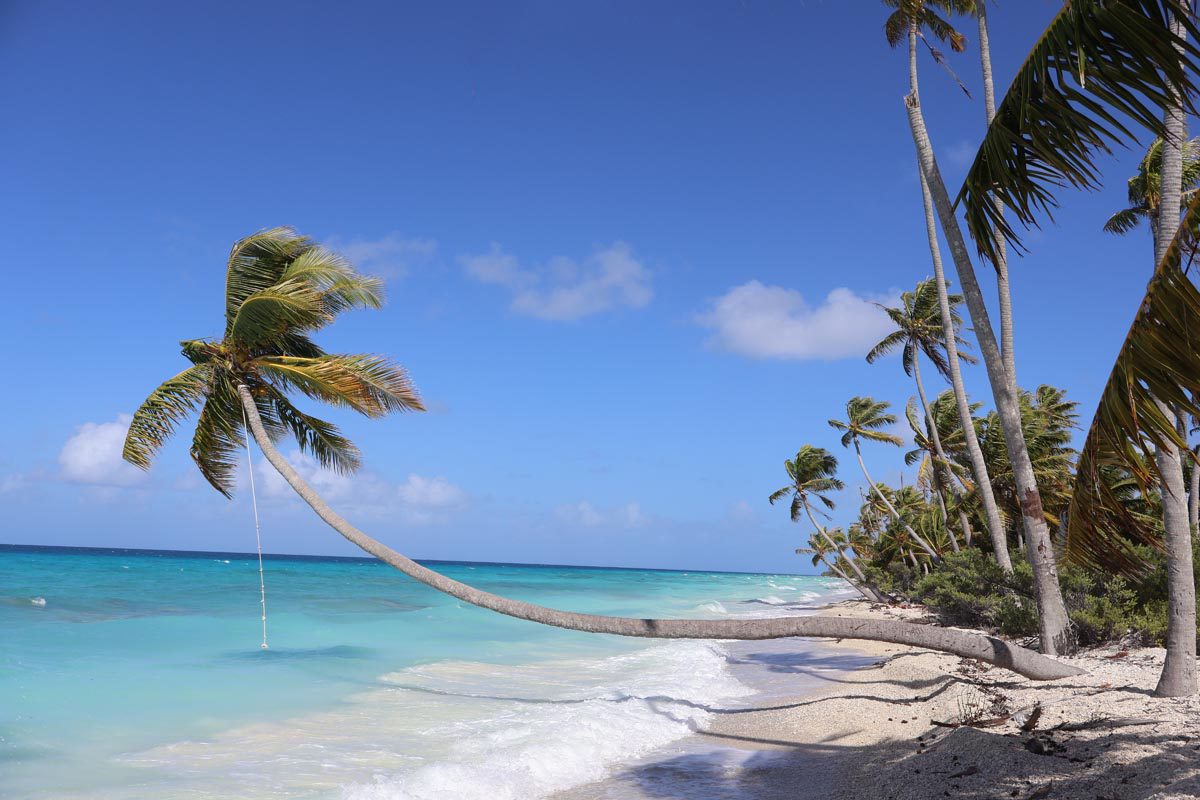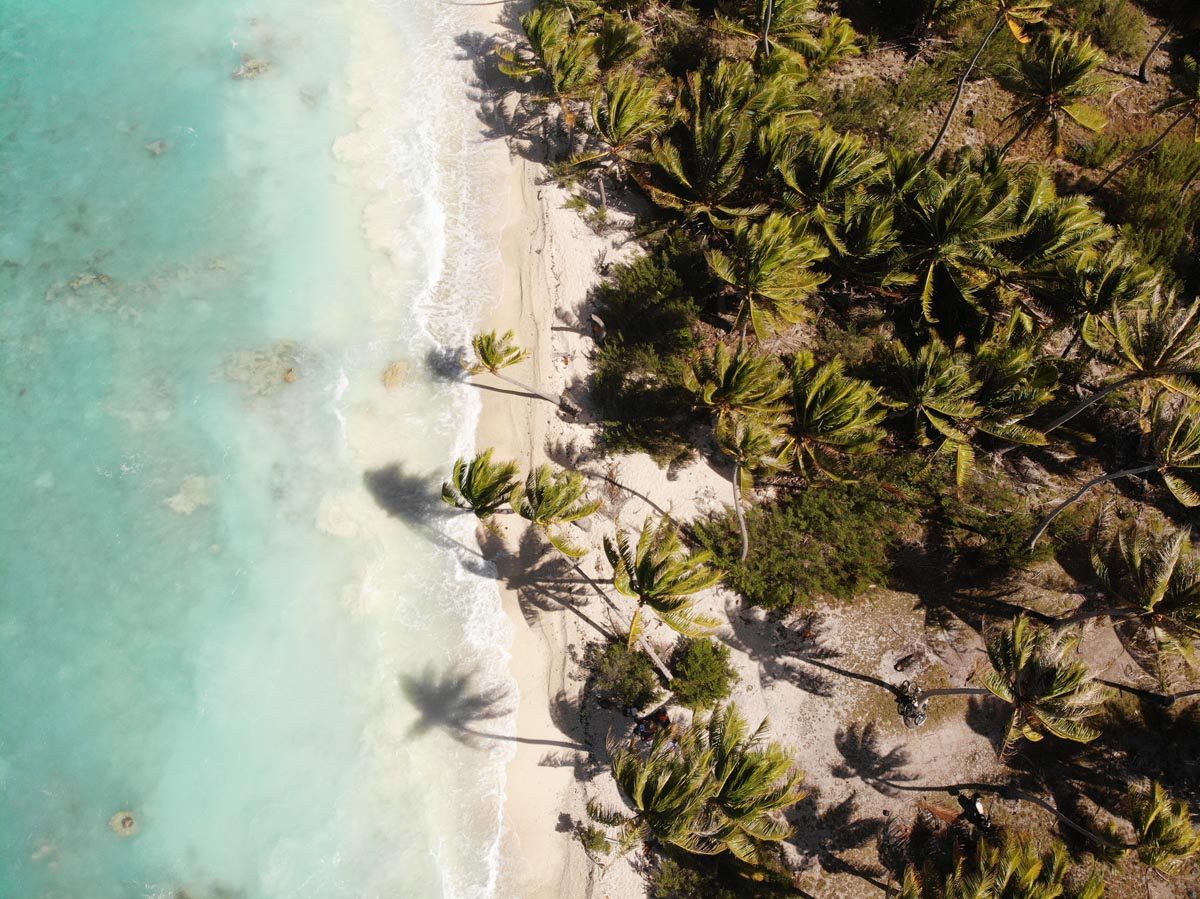 6. Visit pink sand beaches
The sand in French Polynesia's beaches comes in various magical colors. Although we crave soft white sand, some of the beaches in the Tuamotu Atolls are sprinkled with orange and pink grains that magically radiate under the hot sun. In Rangiroa, join an excursion to the remote Pink Sand Beach (Les Sables Roses), while in Fakarava, head to the atoll's south pass to experience this phenomenon.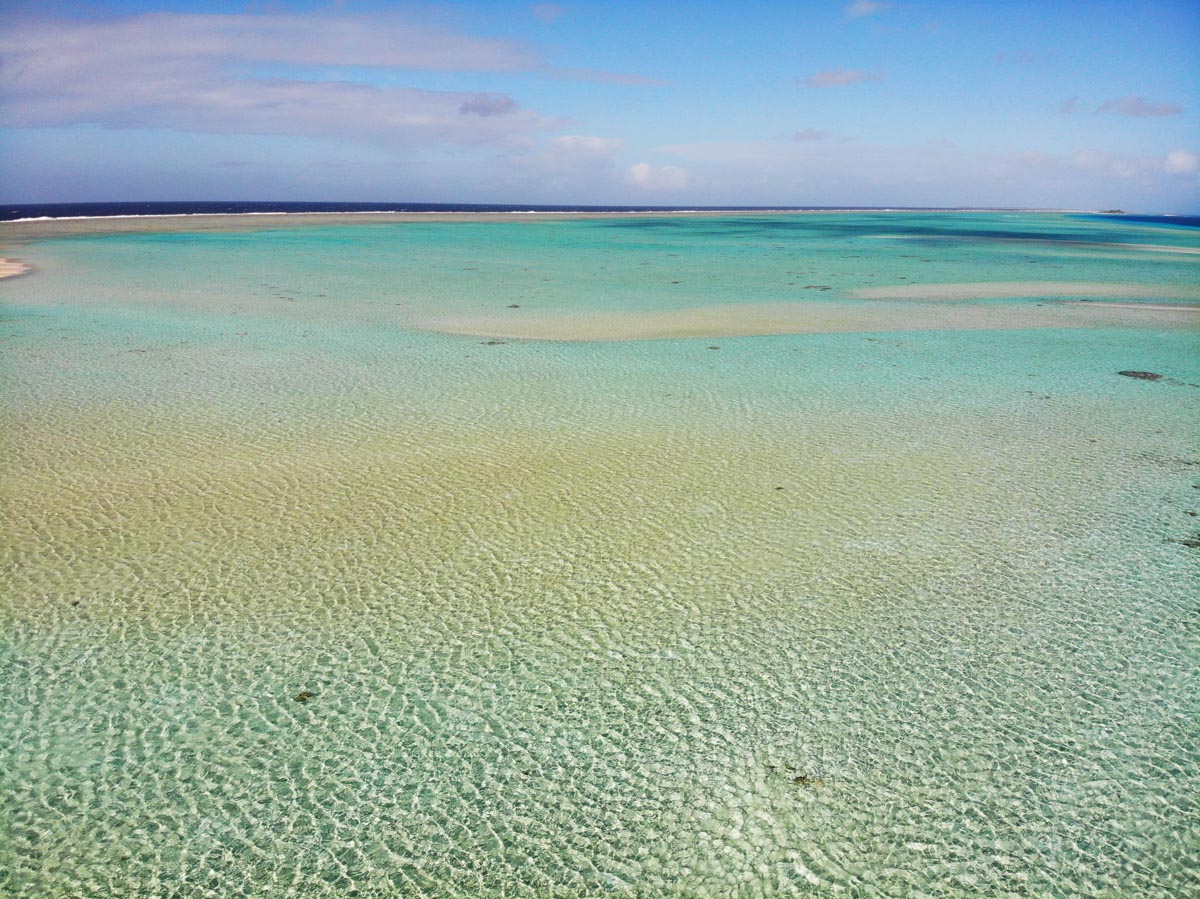 5. Dive in Rangiroa's lagoon passes
Rangiroa attracts serious divers from around the world, who come to get closely acquainted with the likes of tiger sharks and dolphins in their habitat. The Tiputa Pass is the most popular choice for diving excursions. This legendary dive site is known for its abundant marine life and thrilling drift dives. Not too far away, neighboring Avatoru Pass is famous for silvertip shark sightings. Excursions to this dive site are more rare, so be sure to reserve your spot!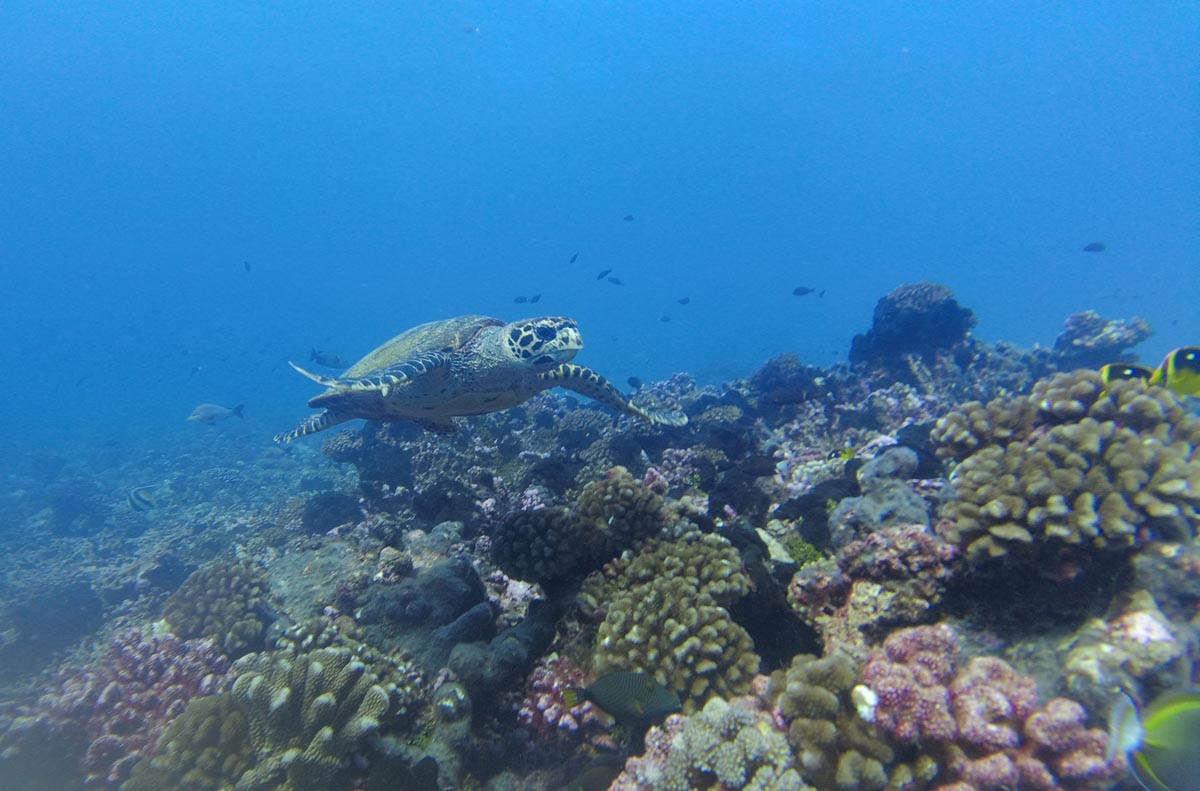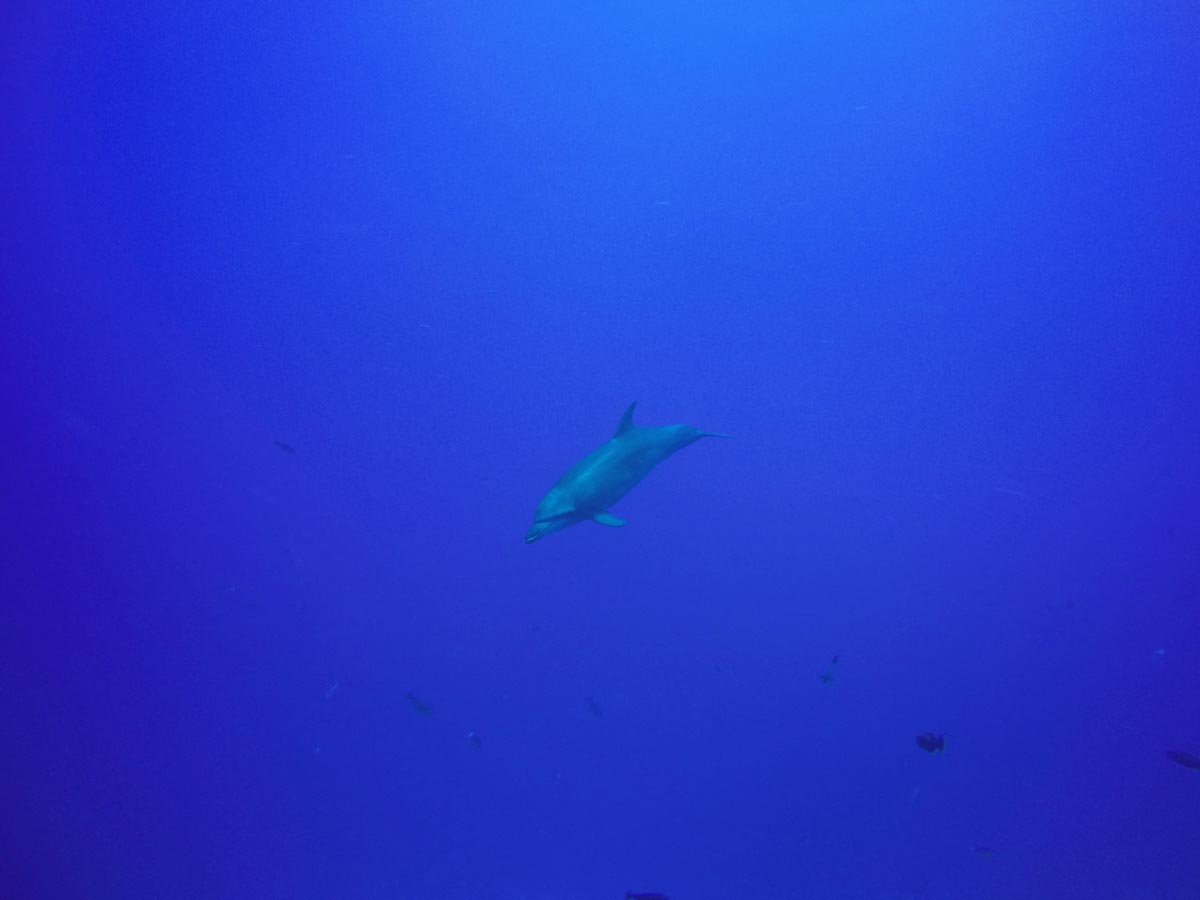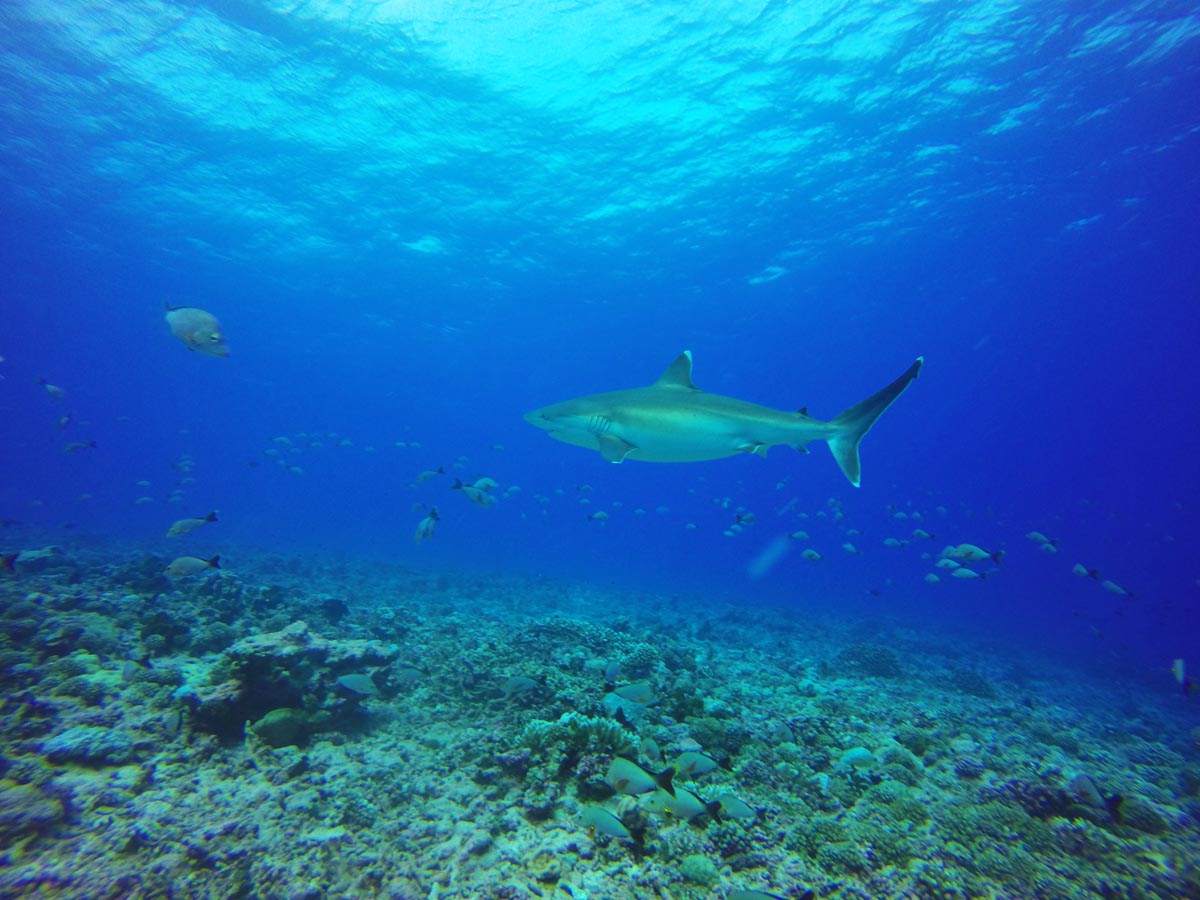 4. Join an excursion to Rangiroa's Blue Lagoon
Rangiroa is more than just a scuba diving Mecca, thanks to several stunning beaches. The most famous on the island is the Blue Lagoon, a small lagoon "trapped" inside Rangiroa's immense lagoon that measures over 1,000 square kilometers. Once you arrive, you'll begin to understand where some of those images you see on screensavers may have been taken. Spend the day exploring this memorable spot that combines natural scenery, excellent food, and Polynesian entertainment at its best.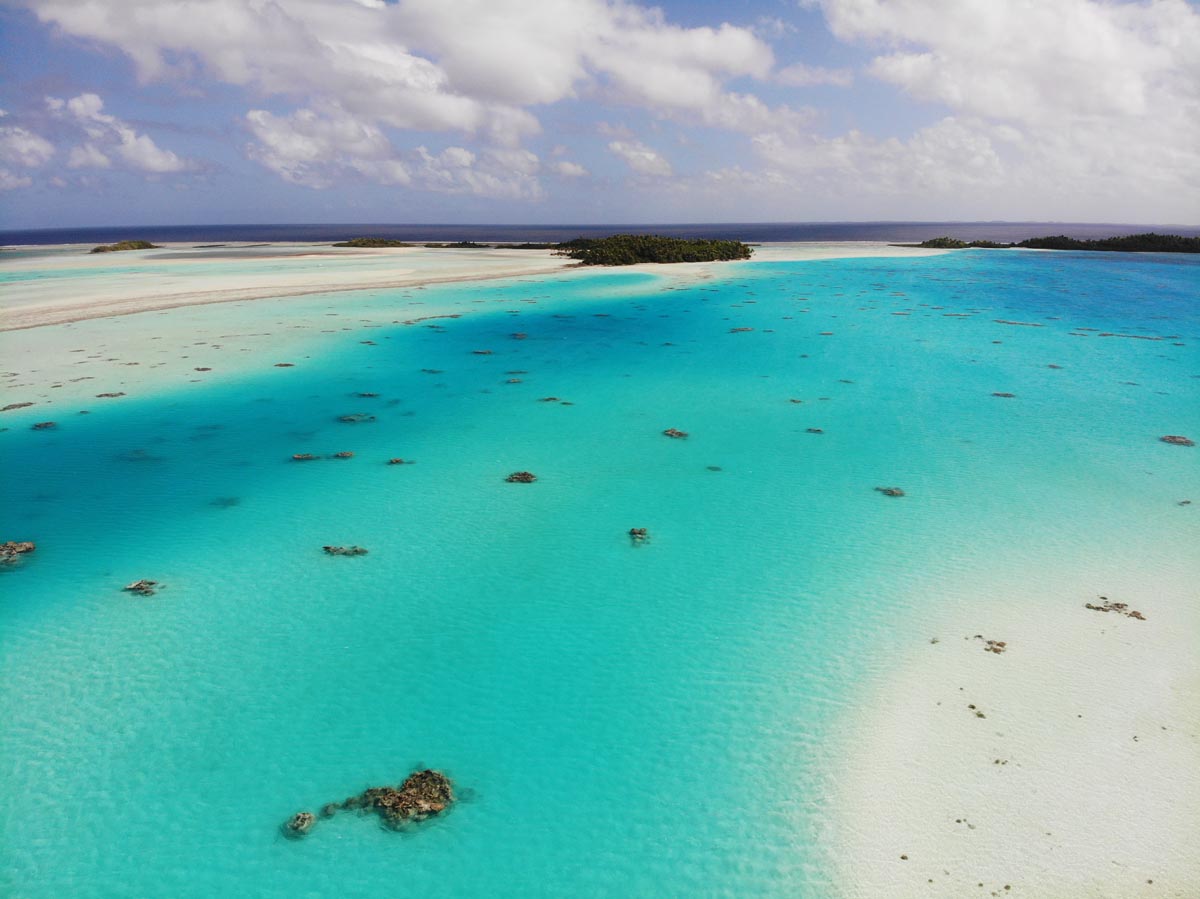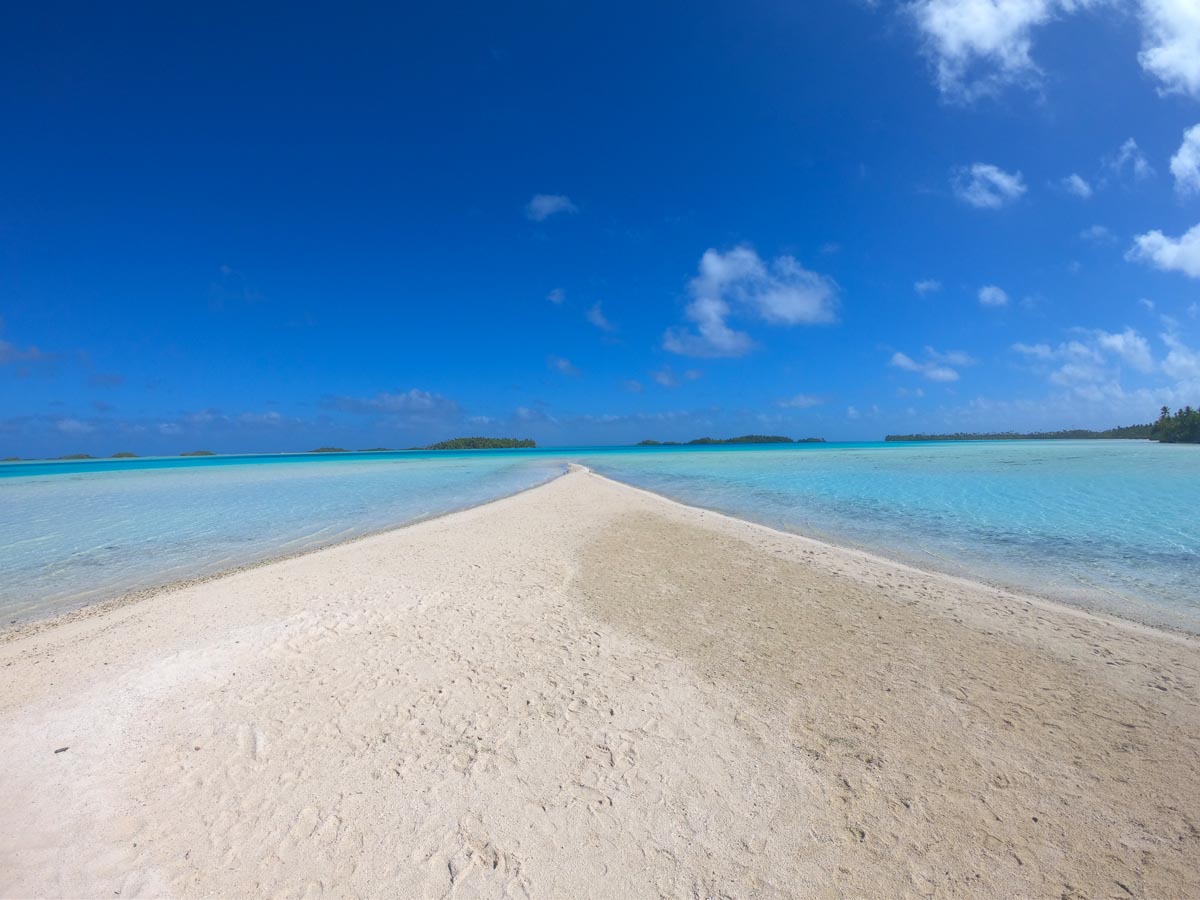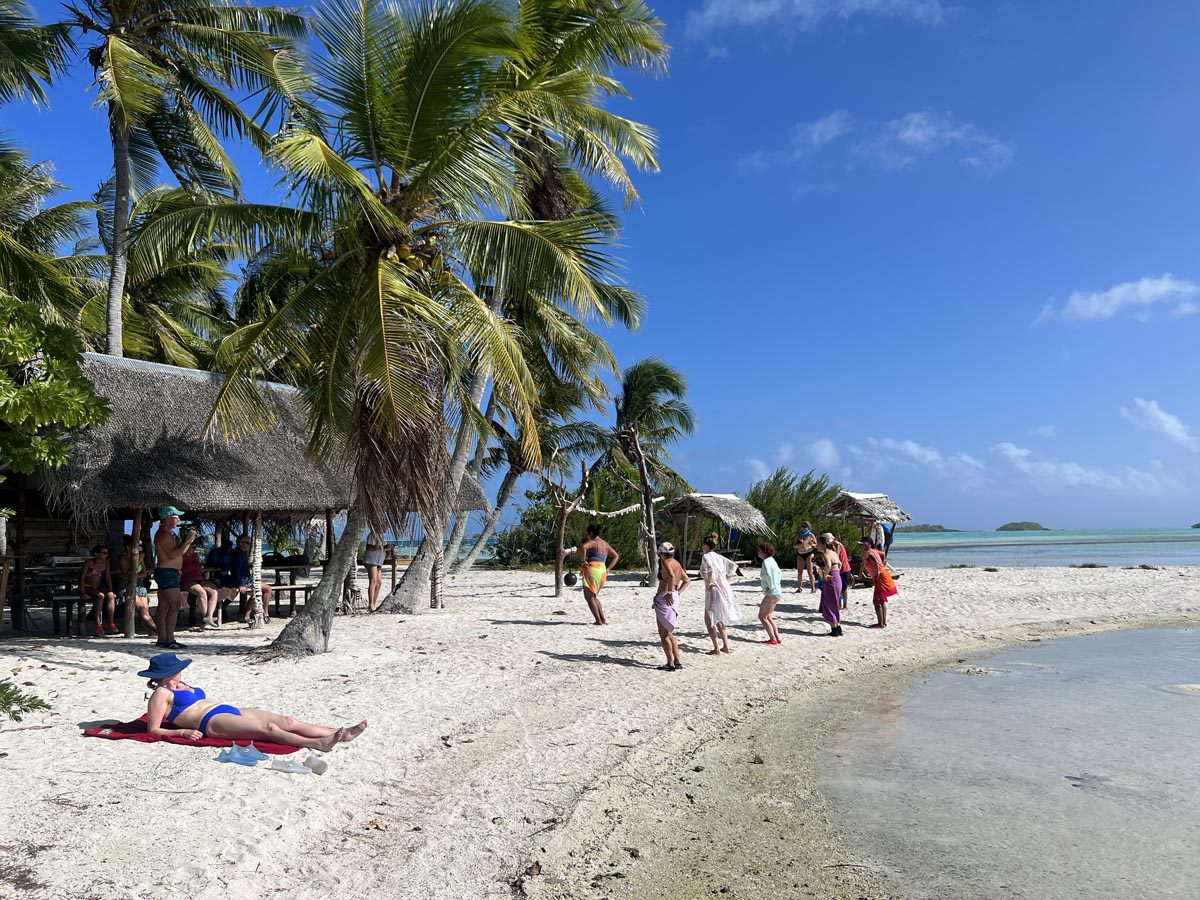 3. Scuba dive in Fakarava's south pass
Fakarava's southern lagoon pass is French Polynesia's most famous dive site. In fact, many researchers and documentary filmmakers come to this remote spot to witness the grouper spawning and legendary "shark walls". Divers can join the underwater adventure on a day trip from the north, about 90 minutes by speedboat, but the best way to experience the south pass is by sleeping nearby, such as at the oasis of Pension Raimiti. You simply won't want to leave!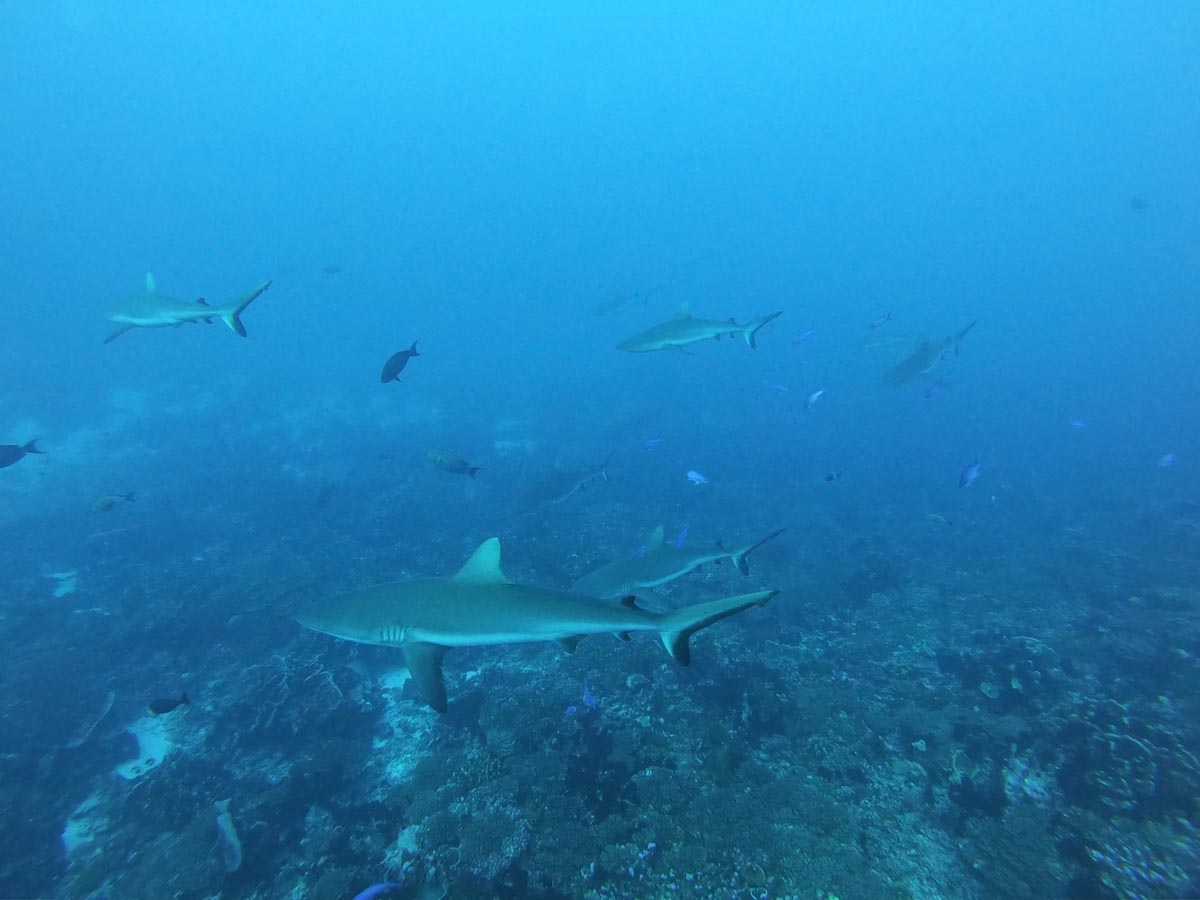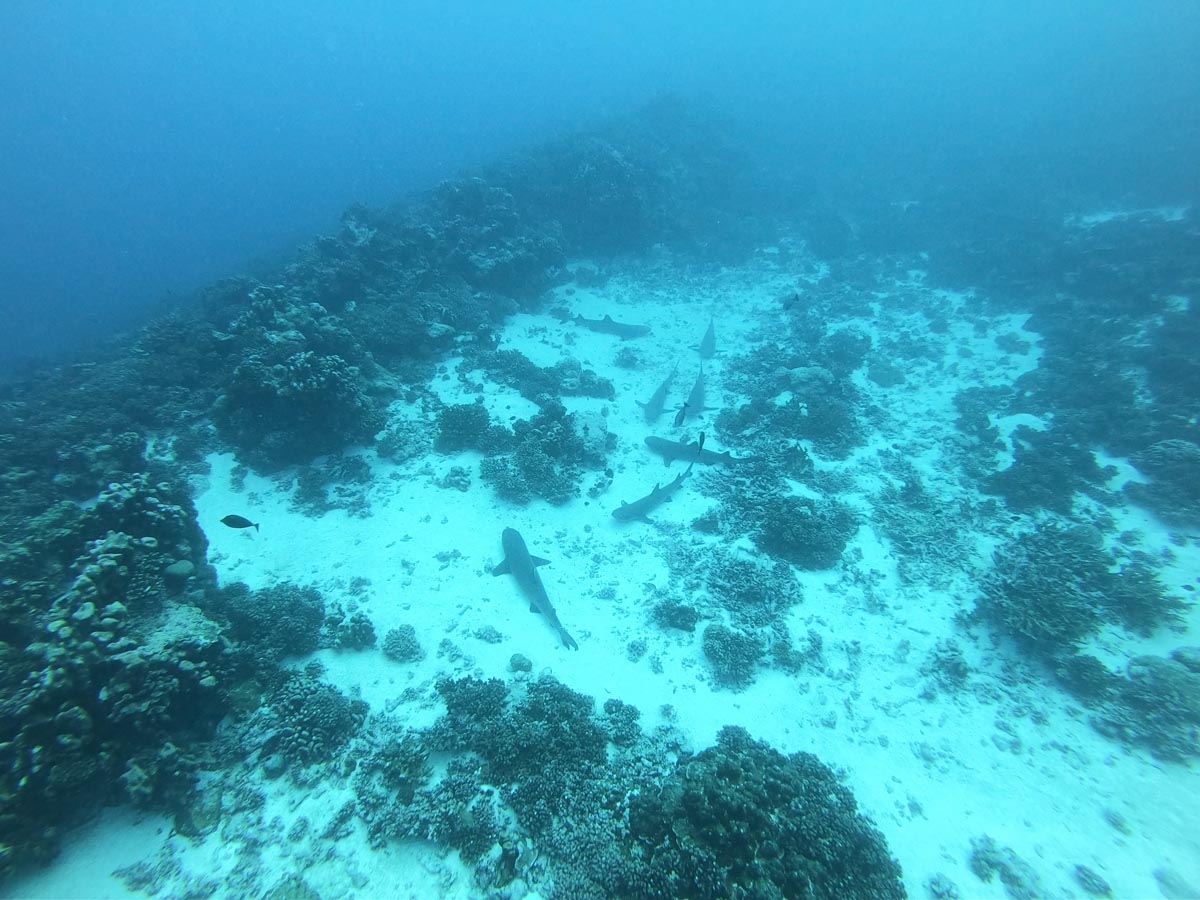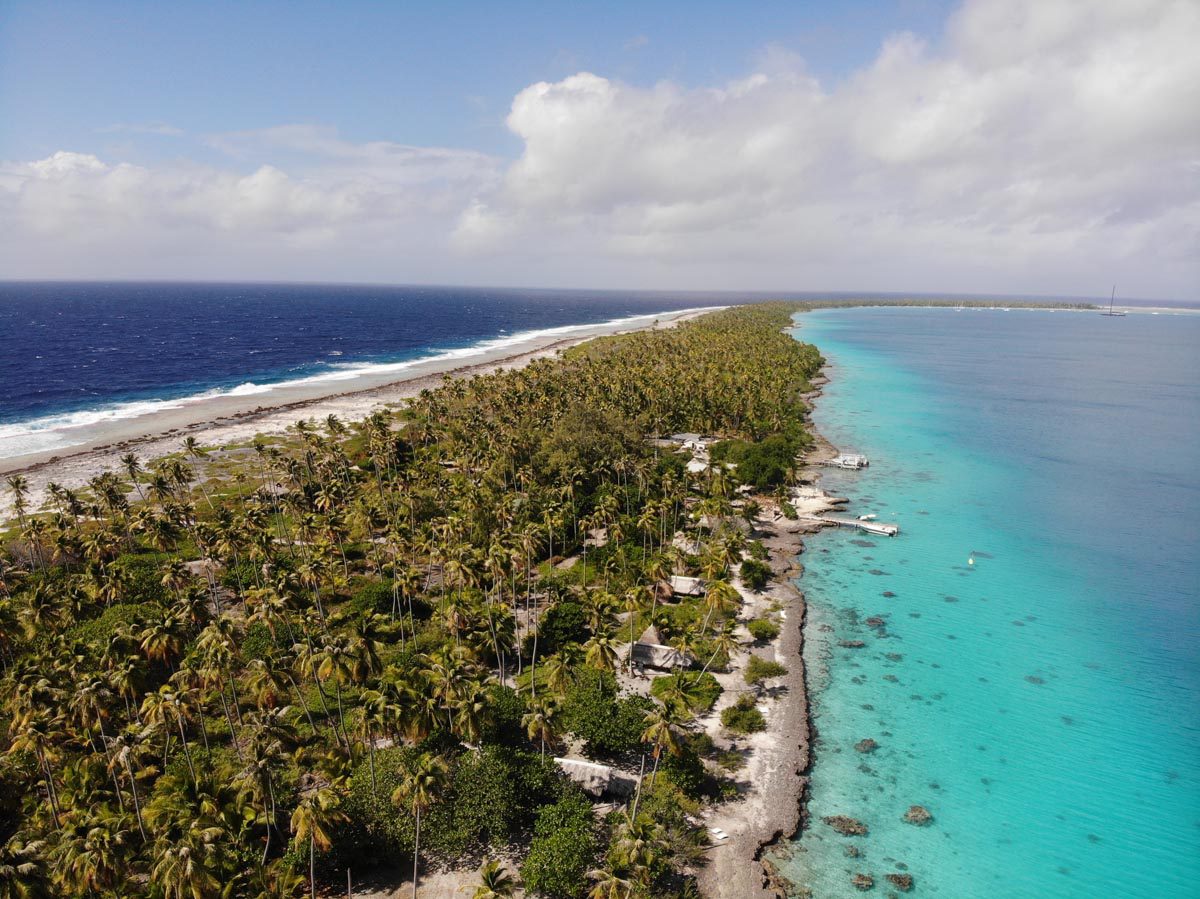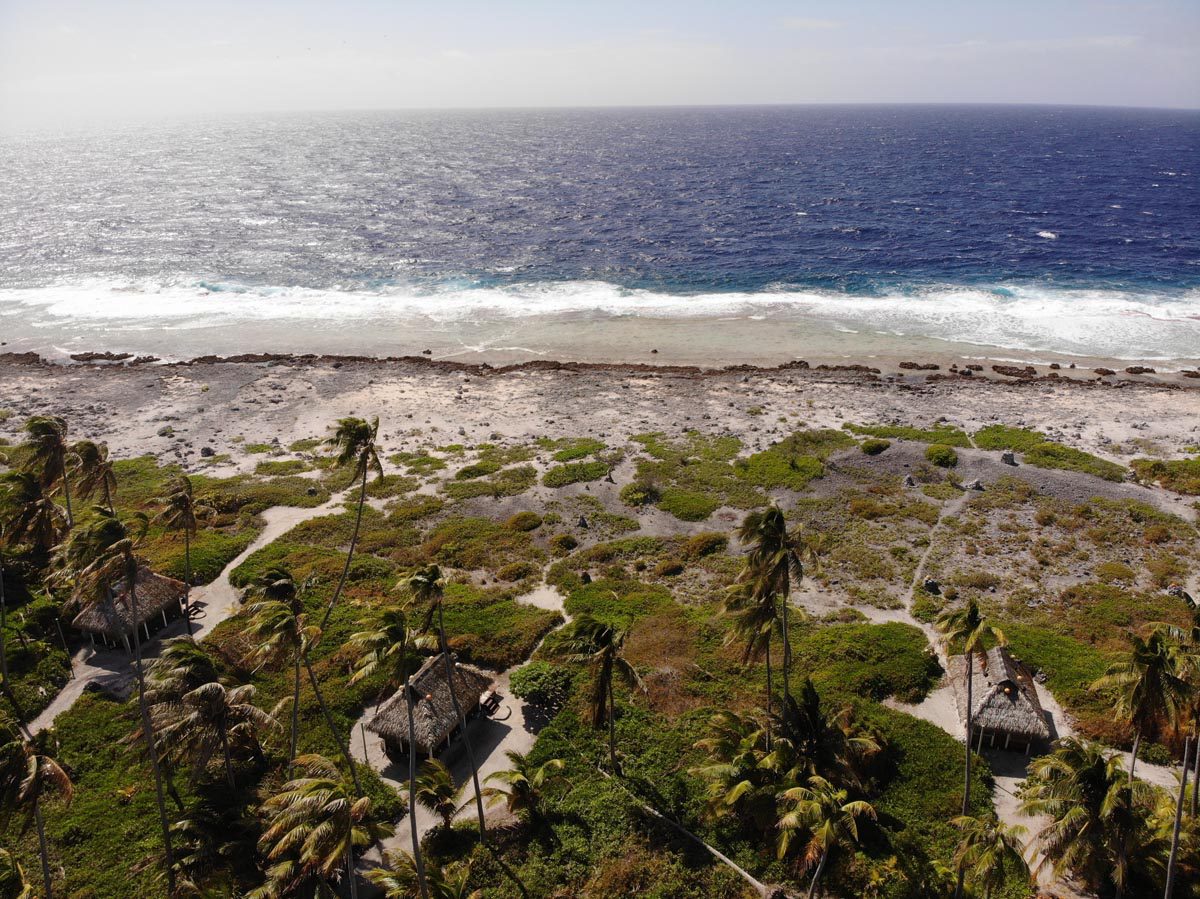 2. Visit the paradise of reef island
In a remote region along the southern coast of Rangiroa, fossilized coral on the reef side rises above the waterline, creating crystal-clear shallow pools. On the lagoon side, small islets covered in coconut palms are separated from their neighbors by shallow channels called hoa that are perfect for snorkeling. This is Reef Island (Ile aux Recifs), one of the most stereotypical tropical settings in the South Seas. Join a guided excursion from the main island and see if you can combine your day trip to Reef Island with a visit to the abandoned Otepipi Village.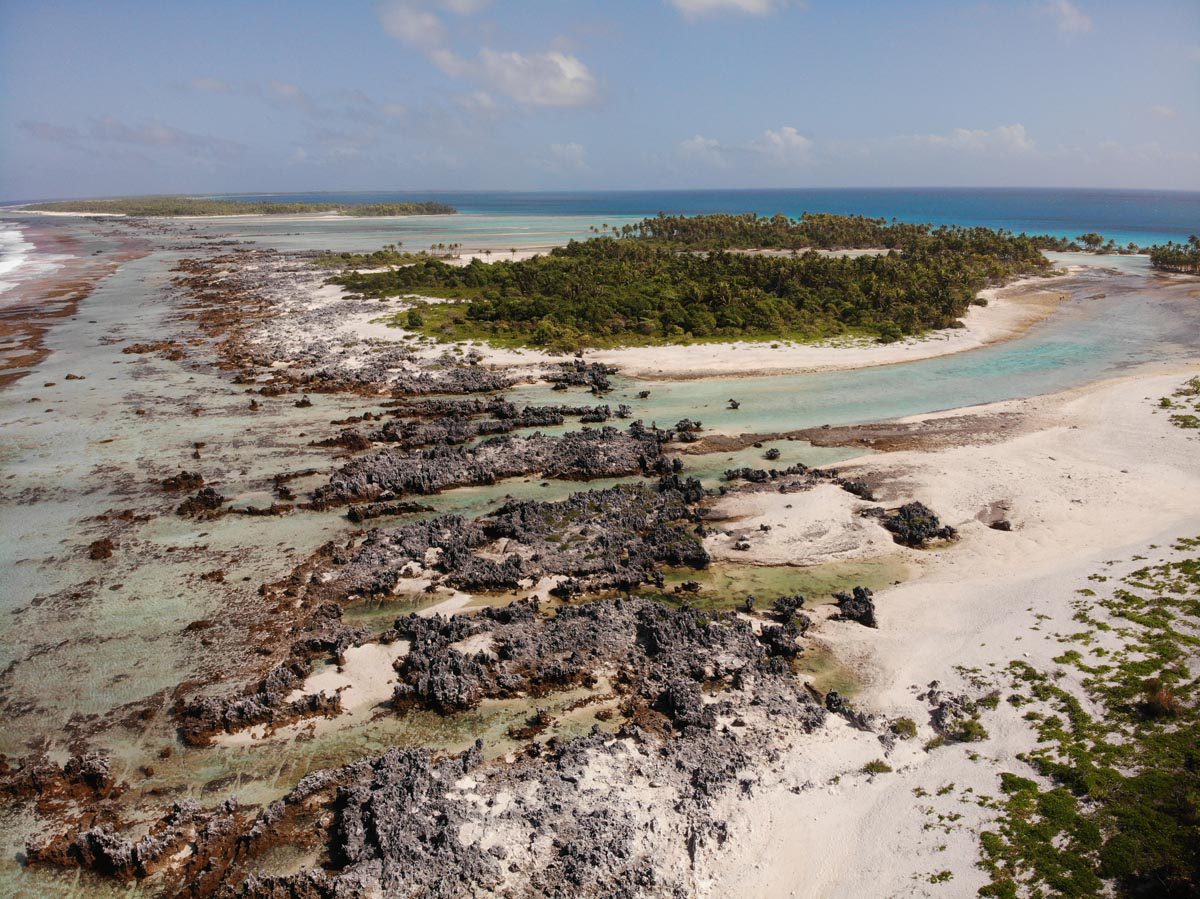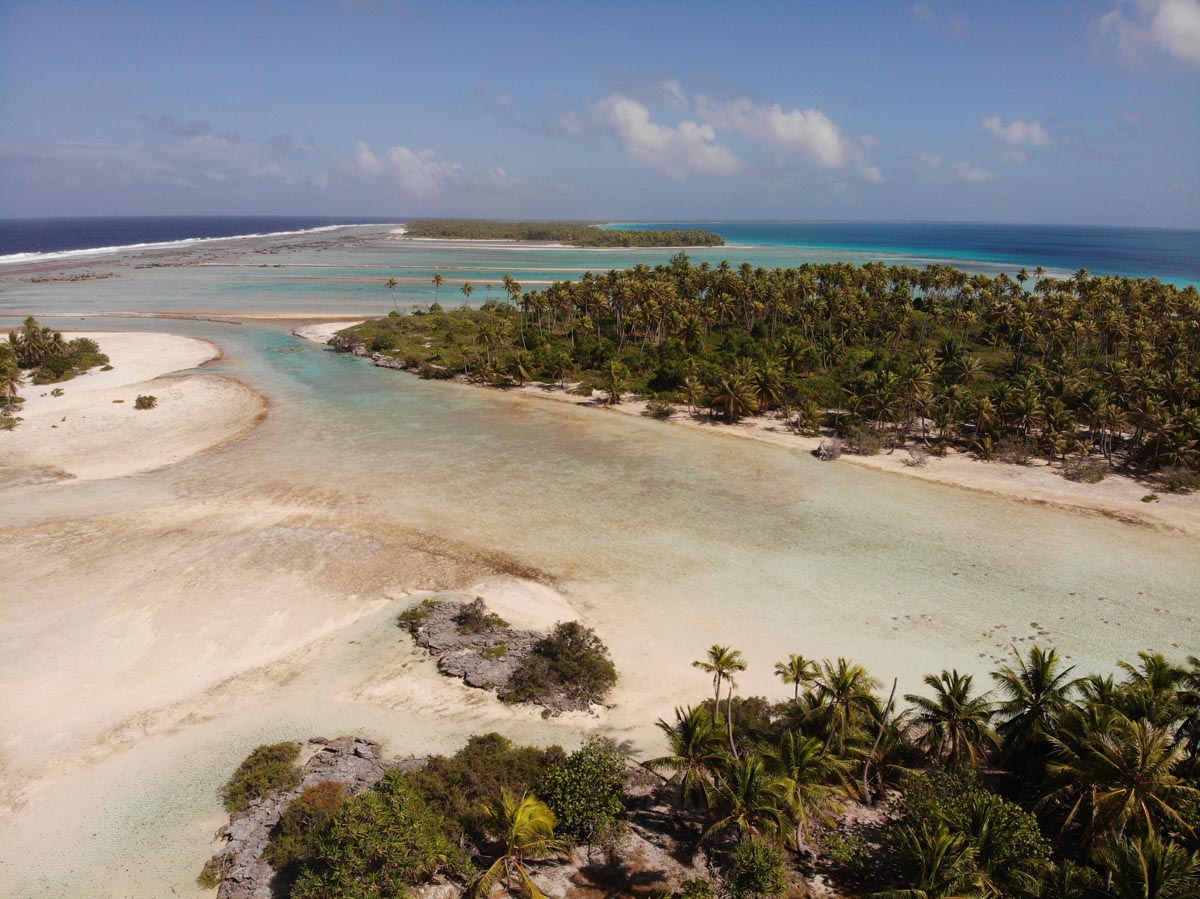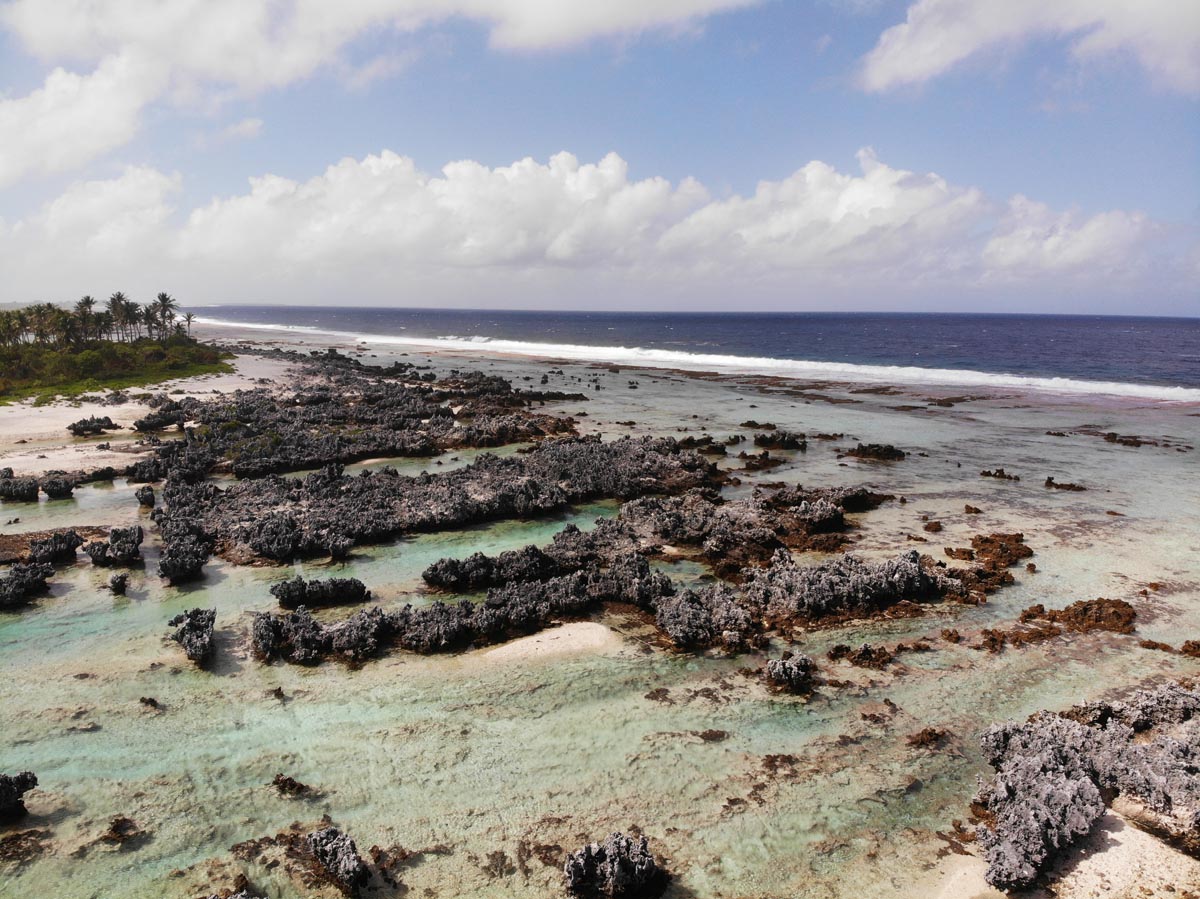 1. Scuba Dive in Fakarava's north pass
It's no surprise that the top thing to do in Rangiroa and Fakarava is scuba diving. Although its south pass is more famous, Fakarava's Garuae Pass, simply known as the north pass, guarantees that every dive is a lasting experience. Thanks to healthy coral gardens, exciting drift dives, underwater caves, and endless "shark walls," it's no wonder why Fakarava's lagoon is listed as a UNESCO Biosphere Reserve. Diving in the north pass requires just a short boat ride from the main village, so you can scuba dive in the morning and enjoy the rest of the afternoon in paradise.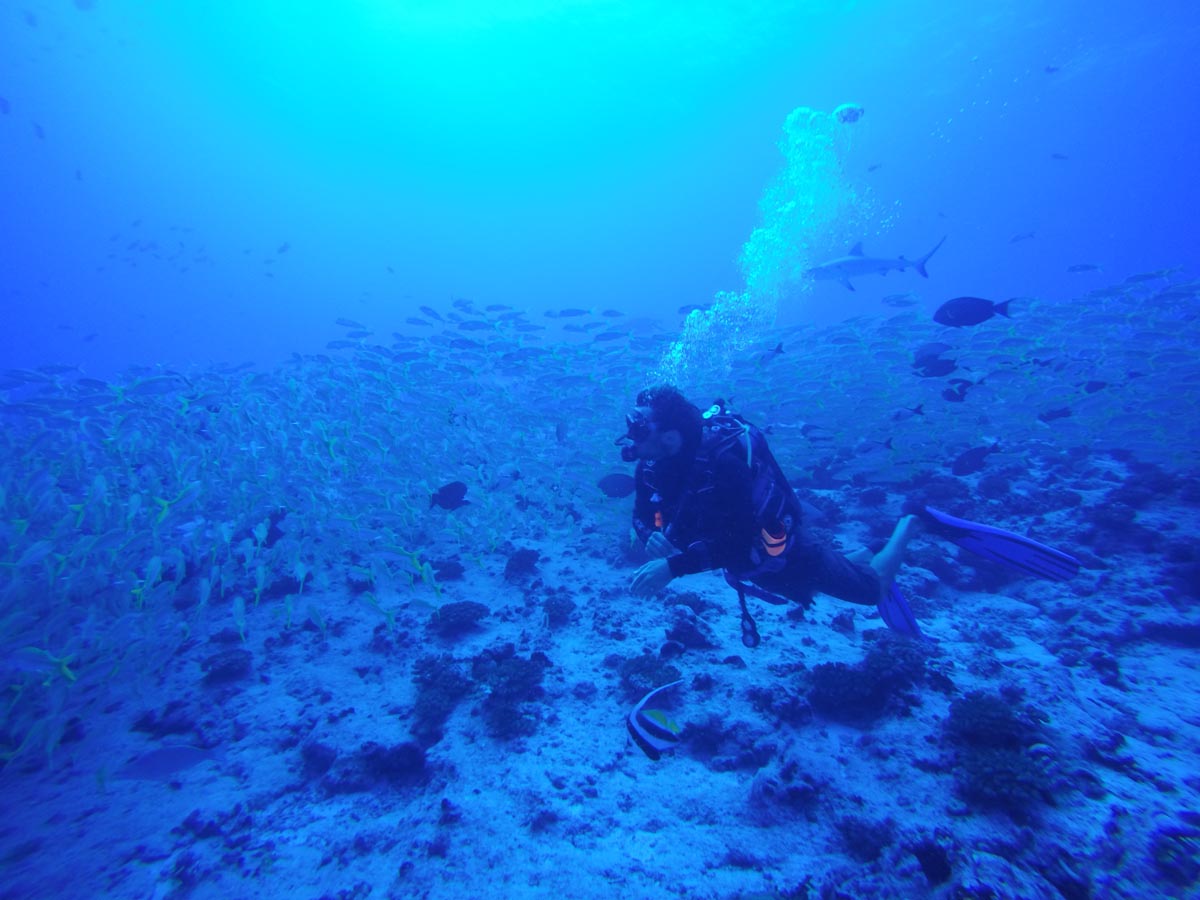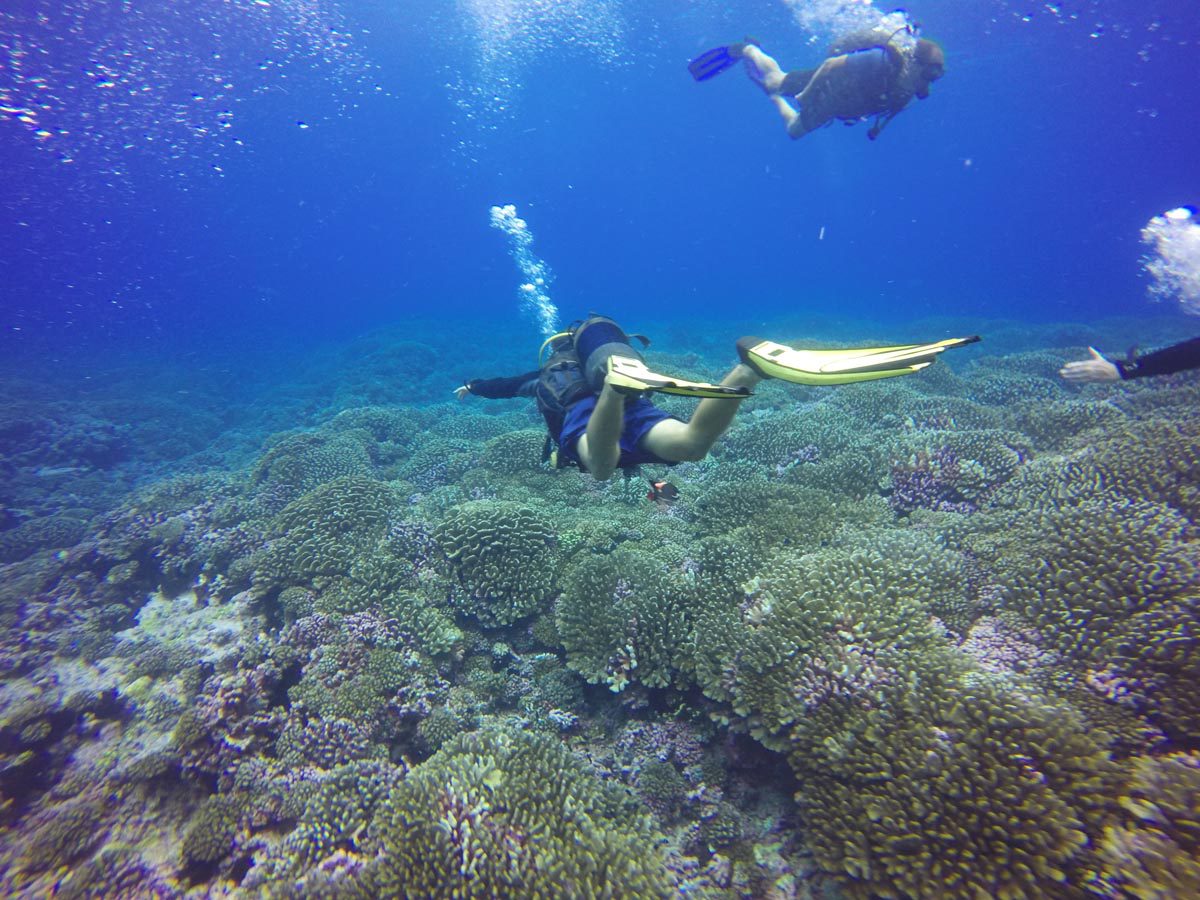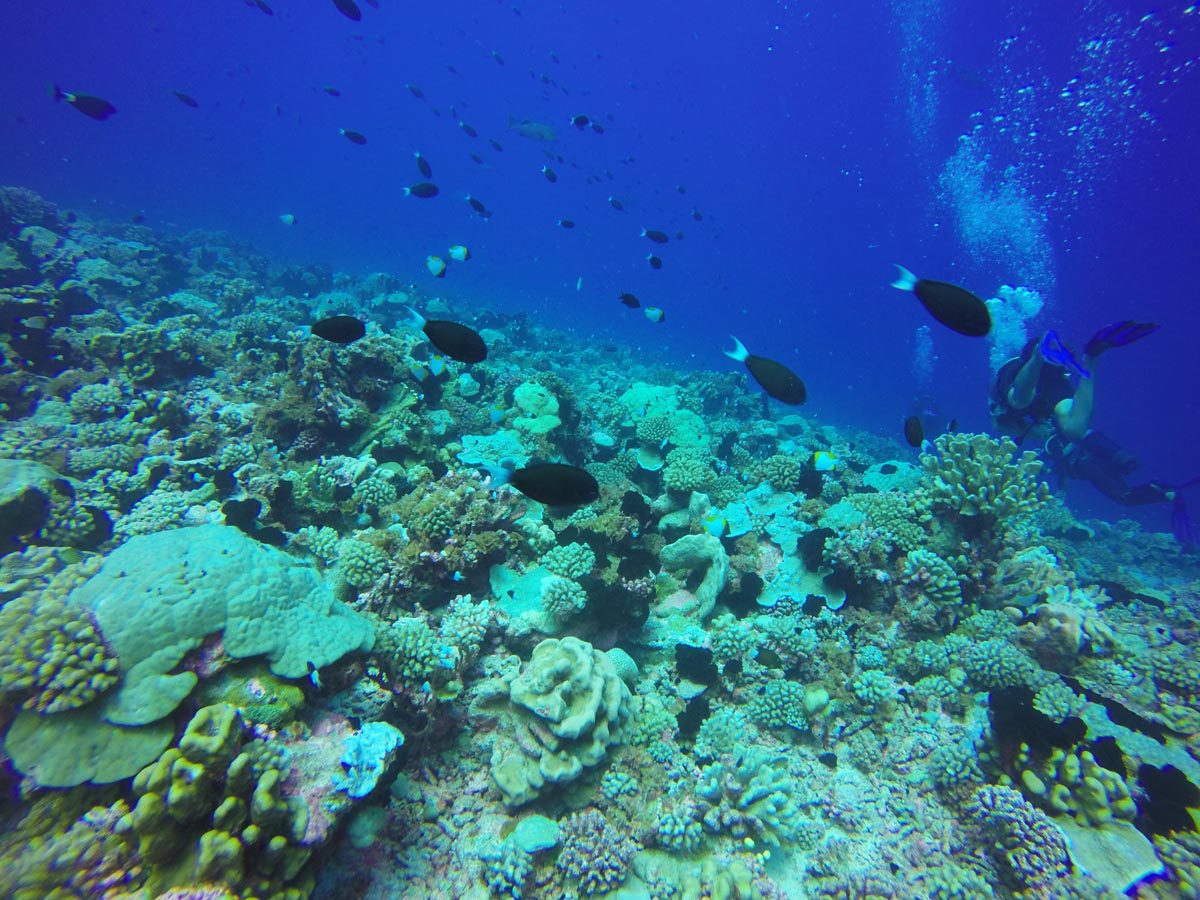 Ready To Visit?
There you have it! The top things to do in Rangiroa and Fakarava. There's plenty more to see and do in Rangiroa and Fakarava. If you plan to visit these two atolls, check out these detailed island guides.
Tahiti, Tailor Made!
The Islands of Tahiti are among the last places to be colonized by mankind, 118 islands, each with its unique personality.
Get expert advice and assistance with planning your trip to the destination where tropical dreams come true!