Pretty little Maupiti is known as 'the preserved island'. It's a magical destination reserved only for those seeking to experience laid back traditional Polynesian life. Maupiti is said to be similar to the way Bora Bora used to be before mass tourism took over. Aside from the physical resemblance to its big sister, Maupiti feels like a world away. You won't find any resorts in Maupiti. Locals are doing everything to keep it this way. Tiny enough to be discovered on foot and beautiful enough to make you swear you'll be back – Maupiti is an island destination you'll never forget. To help you make the most of your time on the island, here's a sample 5 days in Maupiti itinerary. I spent a full week in Maupiti while traveling across the South Pacific Islands. This was one of the most memorable stops I made.
Traveling to other islands in French Polynesia? Here are the best ones!

5 Days In Maupiti Itinerary Map
Click on the image to open in Google Maps: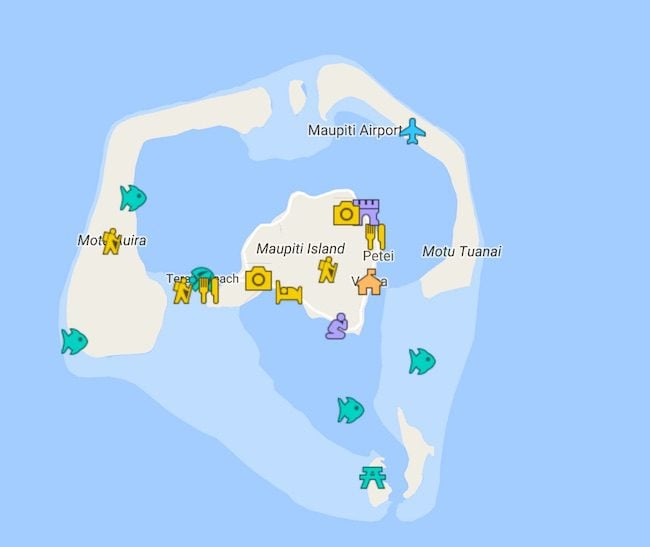 Day 1: Welcome To Paradise!
Boat ride from Airport to village
The wow factor kicks in as you land on an airstrip extending out to the lagoon and realize you've just arrived in paradise. You'll be transported by boat to the main island just minutes away, where your local pension host will welcome you with a fresh necklace of heavenly scented taire flowers. In fact, the whole island just smells so good!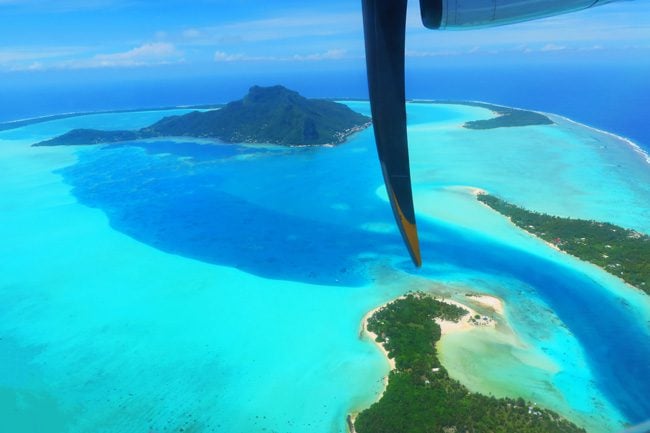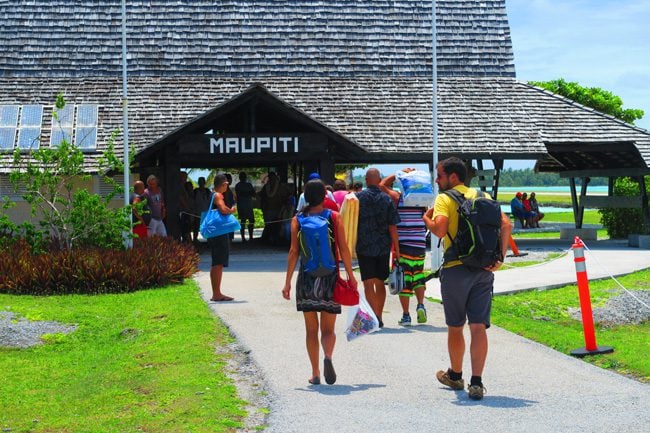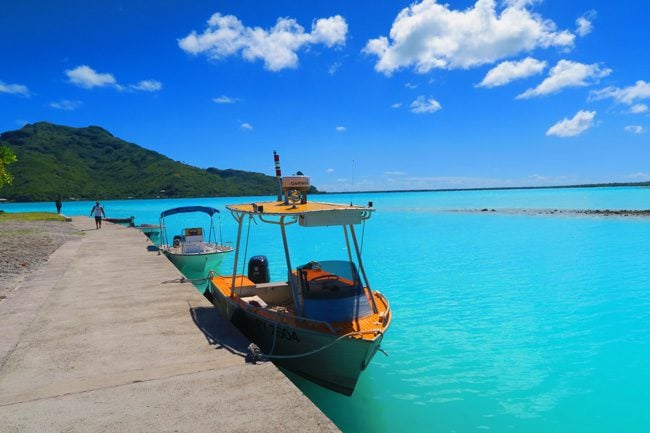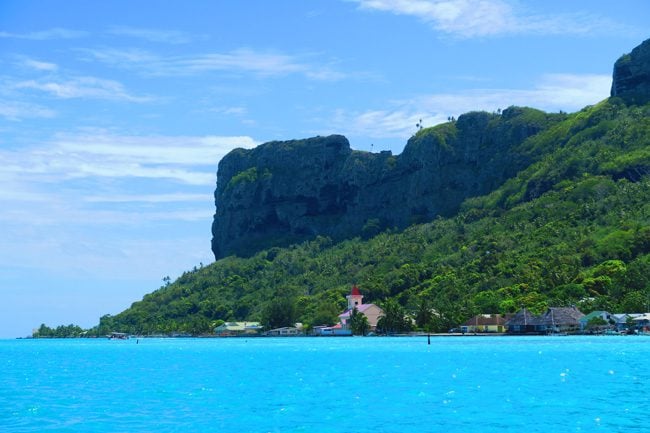 Maupiti has no resorts or hotels, just laid back family run pensions. I stayed at Pension Tautiare Village, where spacious rooms overlook a grassy lawn on the lagoonside. Step to the edge of the long pontoon and go for a dip in the warm lagoon waters. Dawn and her family will take excellent care of you, with dinners that you'll never forget!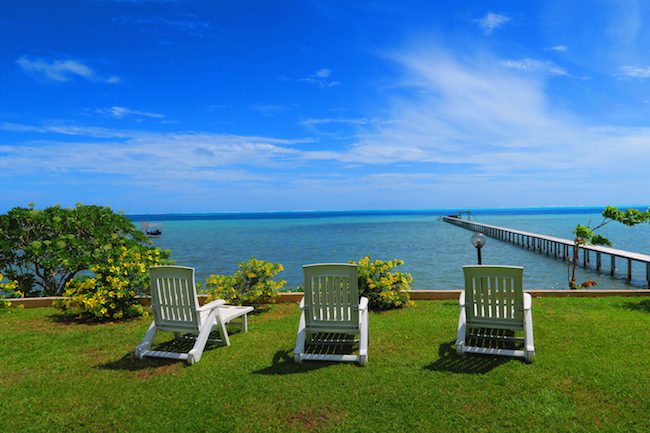 Tereia Beach
When you've settled into your room, grab your beach gear and head to Tereia Beach – the best beach on the main island. On your way, the road will take you to the top of a hill overlooking the southern side of Maupiti. Such a pretty site! Can you spot the pontoon down at the pension?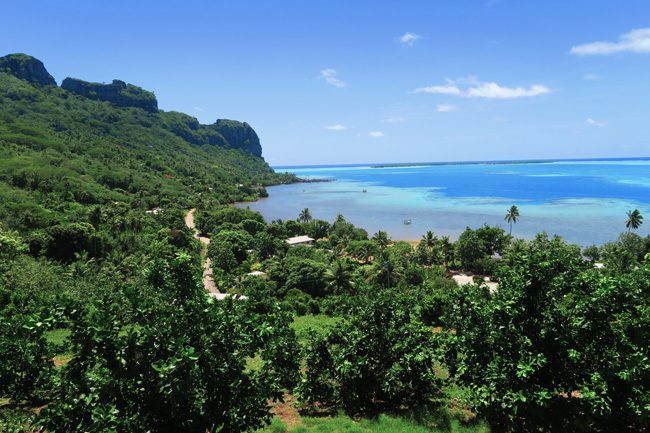 The road then drops down to Tereia Point, where one end is a muddy beach popular with small fishing boats, while the other hosts the prettiest beach on the main island. Find a spot on the soft white sand and enjoy shallow warm waters.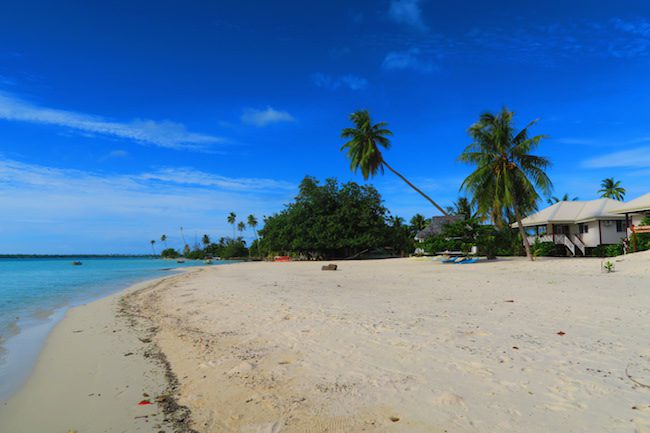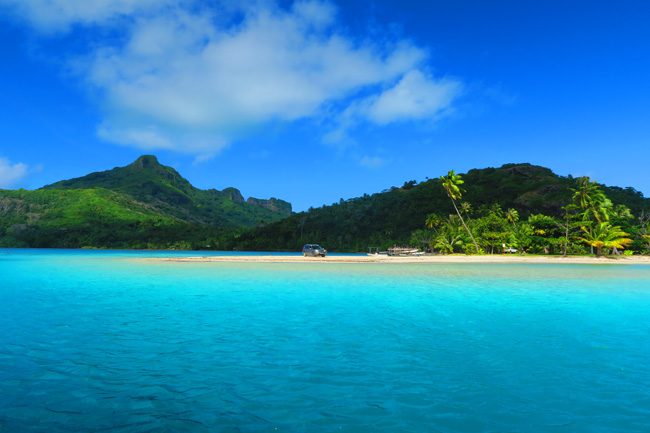 Dinner at the pension
As the sun begins to set, head back to the pension and get ready for dinner. I'm guessing that fish is on the menu! The question is whether the tuna will be served grilled or raw –  in one of the signature Tahitian dishes?
If the night sky is clear, count the stars from the edge of the pontoon or head back to the lookout point for some serious nightly views. Not bad for your first day in Maupiti, ah?