Pretty little Maupiti is known as 'the preserved island'. It's a magical destination reserved only for those seeking to experience laid back traditional Polynesian life. Maupiti is said to be similar to the way Bora Bora used to be before mass tourism took over. Aside from the physical resemblance to its big sister, Maupiti feels like a world away. You won't find any resorts in Maupiti. Locals are doing everything to keep it this way. Tiny enough to be discovered on foot and beautiful enough to make you swear you'll be back – Maupiti is an island destination you'll never forget. To help you make the most of your time on the island, here's a sample 5 days in Maupiti itinerary.
Heading off to French Polynesia? In-depth island guides to all 5 archipelagos await you, including sample itineraries and essential travel tips & tricks.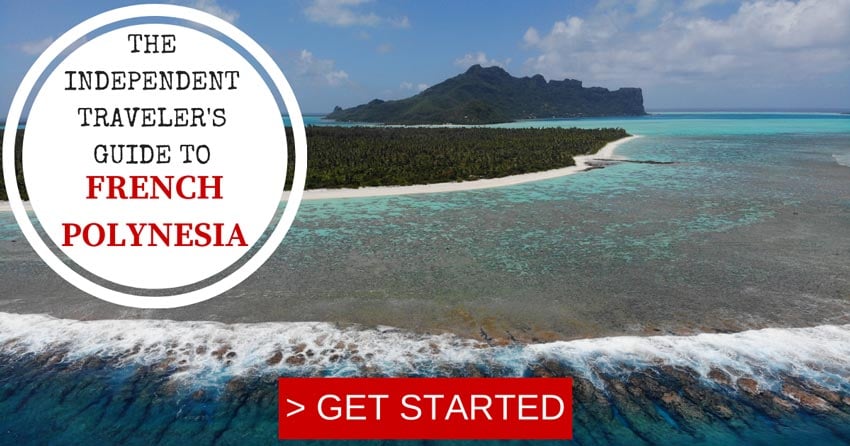 Tahiti, Tailor Made!
The Islands of Tahiti are among the last places to be colonized by mankind, 118 islands, each with its unique personality.
Get expert advice and assistance with planning your trip to the destination where tropical dreams come true!
Maupiti Travel Guide Video
Here's a sneak peek of what awaits those who travel to Maupiti.
---
5 Days In Maupiti Itinerary Map
All places of interest described in this travel guide are highlighted on this map. Click on the image to open in Google Maps: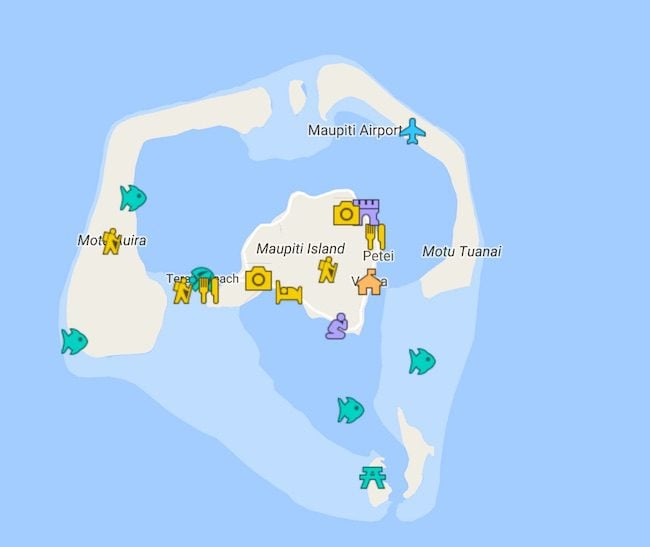 ATM in Maupiti
The most tangible testament to Maupiti's unspoiled vibe has long be the lack of an ATM on the island. After years in the making, an ATM has been inaugurated on the island in 2022. That said, it might not be affiliated with a bank but rather the post office, so check with your hosts if cash is still the only option in Maupiti.
Day 1: Welcome To Paradise!
Use your first day in Maupiti to slow things down and spend some time on the beach. Your arrival time on the island will determine just how much relaxation time you have on this first day.
The Flight to Maupiti
If flying to Maupiti, be sure to sit on the right side of the plane. The flight from Tahiti takes less than an hour, passing over the entire Society Islands archipelago before touching down in Maupiti.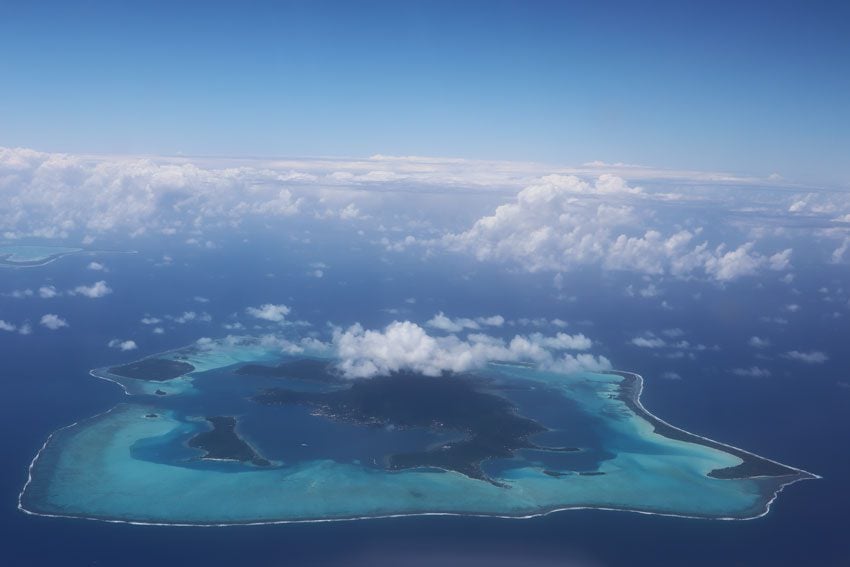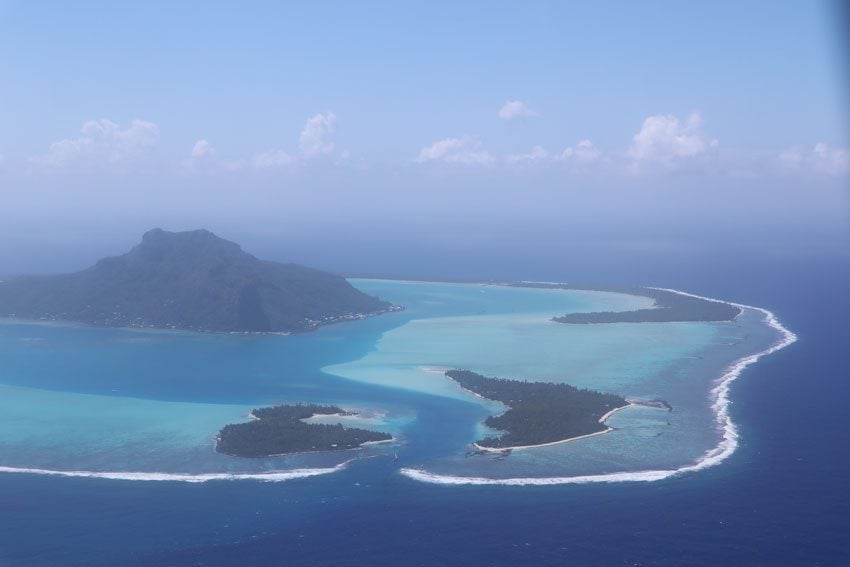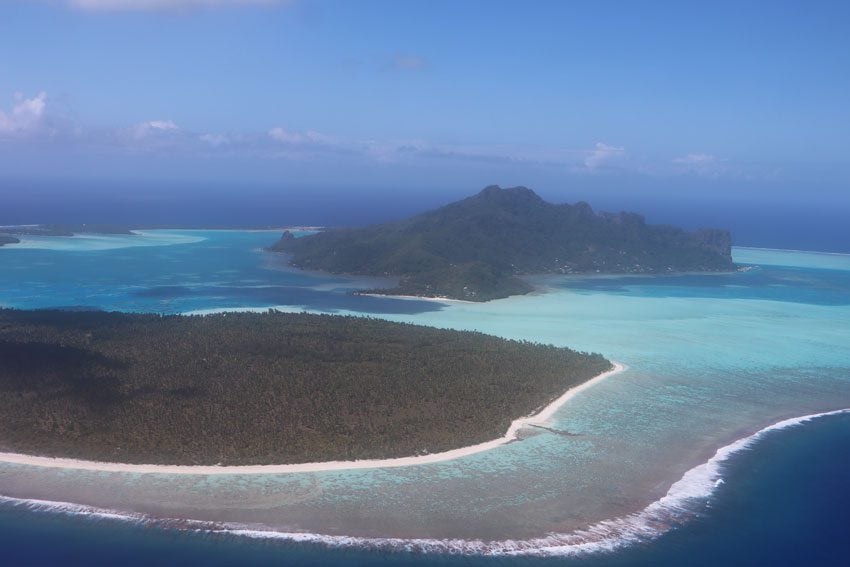 Boat Ride From Airport to Village
The wow factor kicks in as you land on an airstrip extending out to the lagoon and realize you've just arrived in paradise. Then, you'll be transported by boat to the main island just minutes away, where your local pension host will welcome you with a fresh necklace of heavenly scented tiare flowers. In fact, the whole island just smells so good!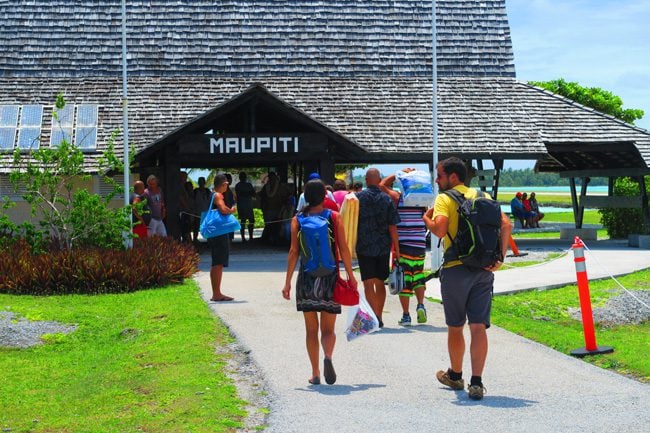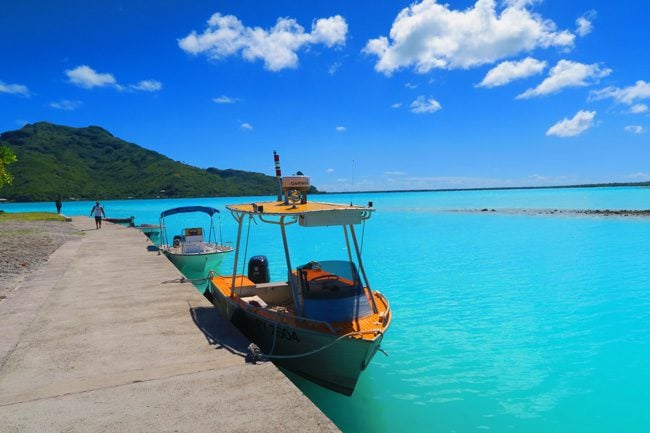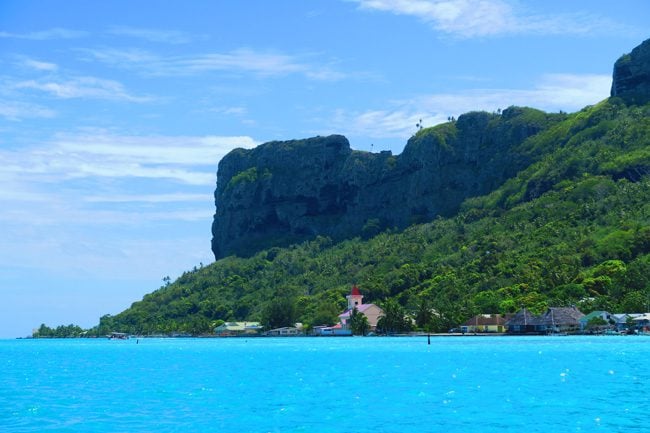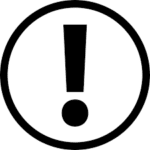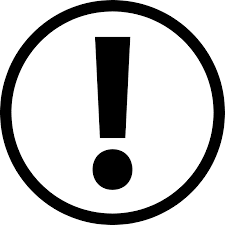 Update
Maupiti's airport has recently received a major facelift to bring it up to par with some of the more modern airports on other islands. Hopefully, the renovation hasn't taken too much away from the experience of landing in the "Preserved Island".
Checking In to Your Pension
Maupiti has no resorts or hotels, just laid-back family-run pensions. On three of my visits to Maupiti, I stayed at Pension Tautiare Village, where spacious rooms overlook a grassy lawn on the lagoon side. Step to the edge of the long pontoon and go for a dip in the warm lagoon waters. Dawn and her family will take excellent care of you, with dinners you'll never forget! Other recommended options on the main island include the self-catering Maupiti Residence, Pension Tereia, Pension Espace Beach, and Pension Taravanui. If you really want to get away from it all, stay at pensions located on one of the outer motus (islets). The best ones are currently Pension Papahani and Pension Maupiti Holiday.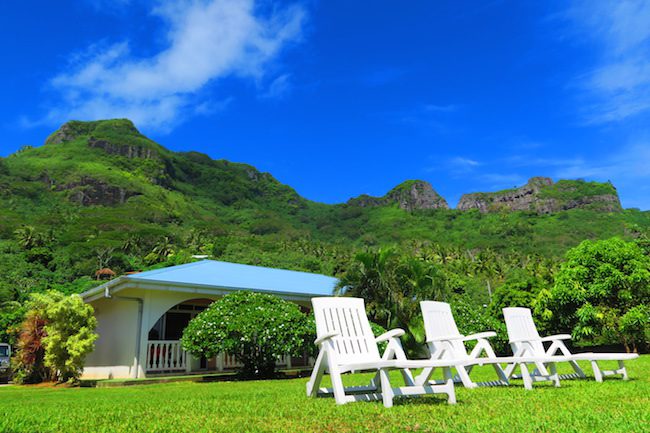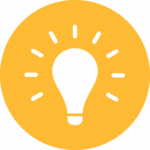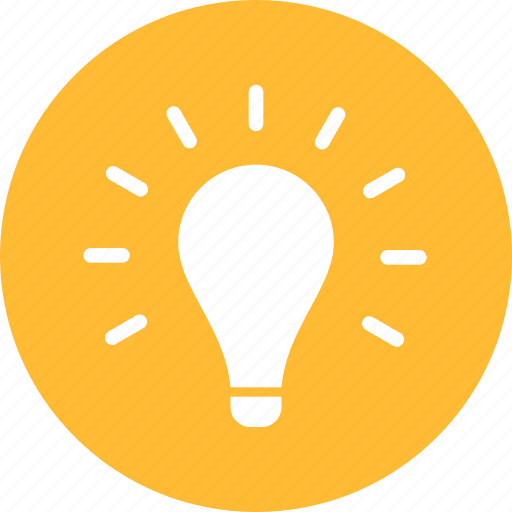 Pro Tip
If all pensions are full (and that can certainly happen) but you don't want to give up and insist on visiting Maupiti, check out Maupiti Camping for additional options.
Tereia Beach
When you've settled into your room, grab your beach gear and head to Tereia Beach – the best beach on the main island. On your way, the road will take you to the top of a hill overlooking sections of Maupiti. Such a pretty sight!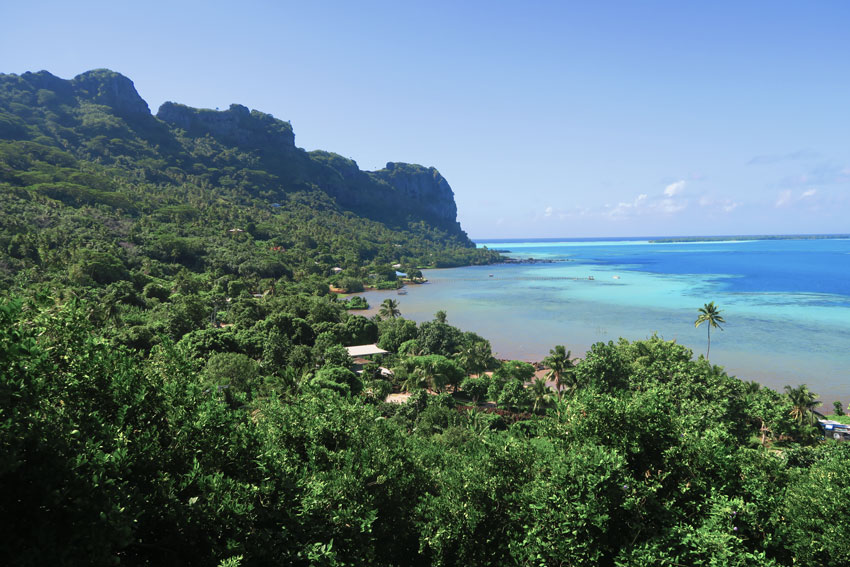 The road then drops down to Tereia Point, where one end is a muddy beach popular with small fishing boats, while the other hosts the prettiest beach on the main island. Find a spot on the soft white sand and enjoy shallow warm waters.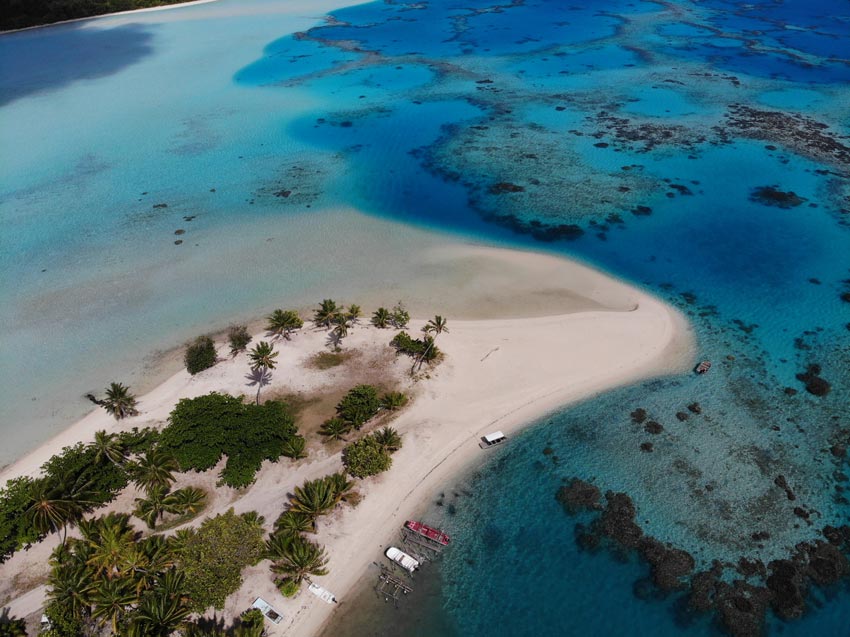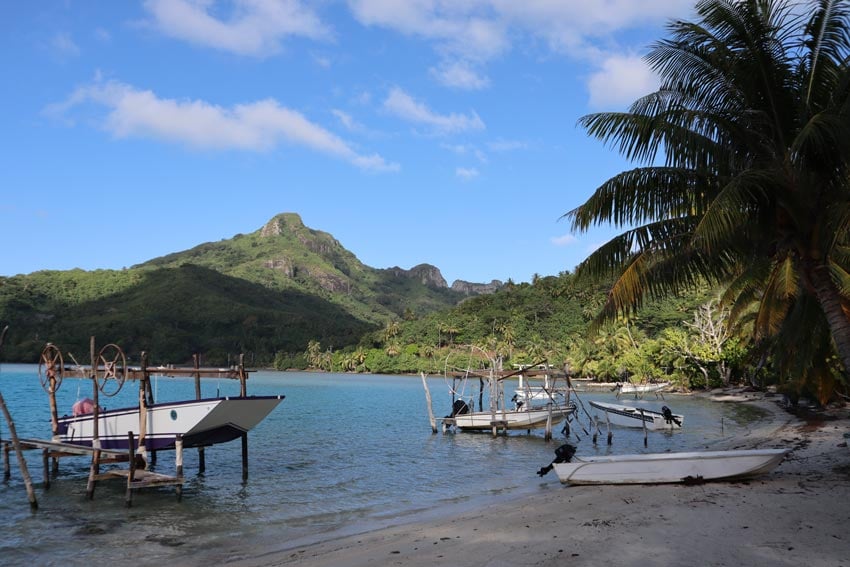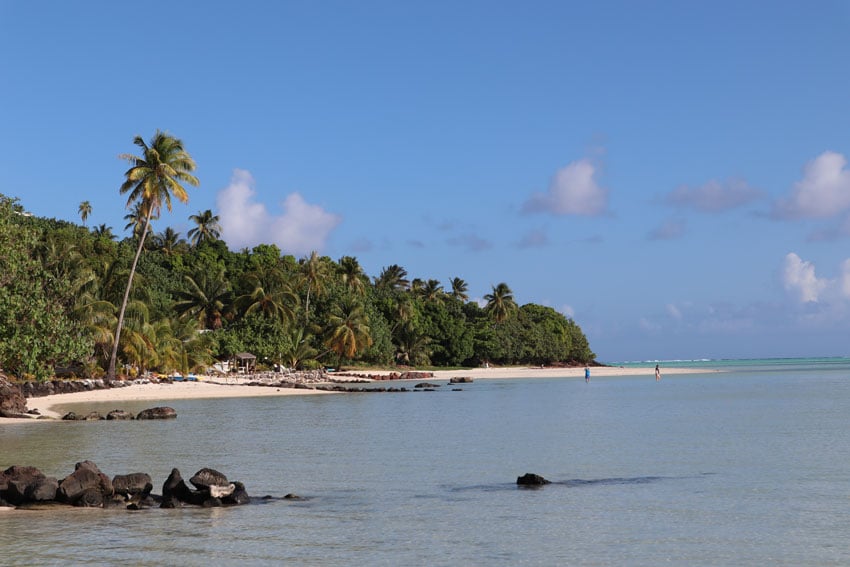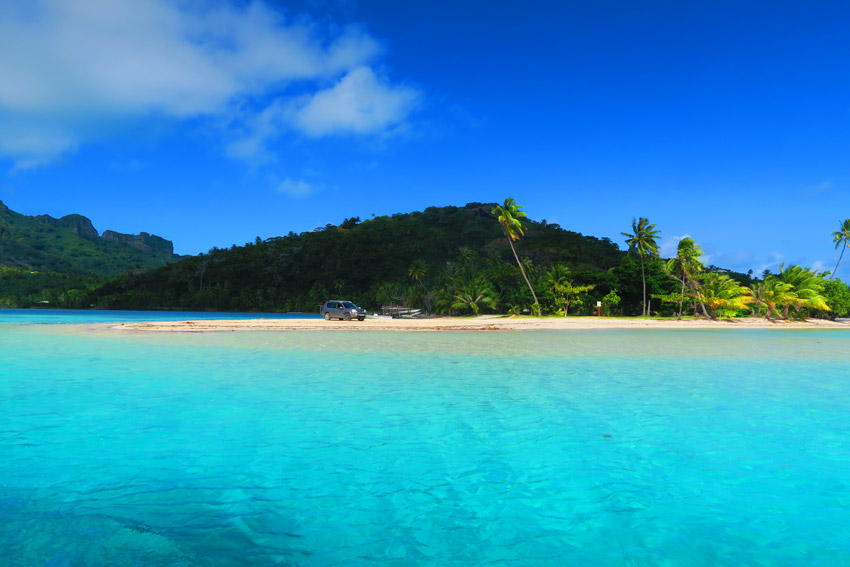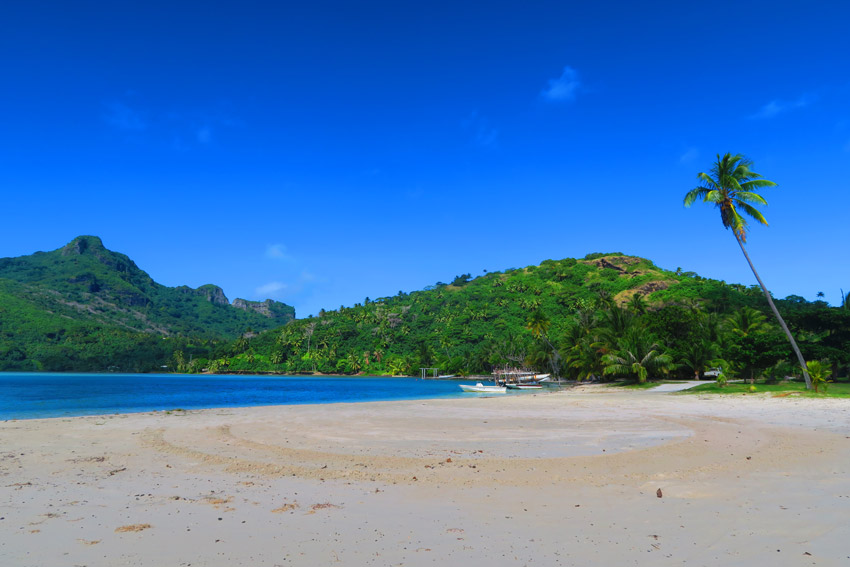 Sunset View
In preparation for dinner, head back to the scenic lookout and enjoy the best sunset views in Maupiti.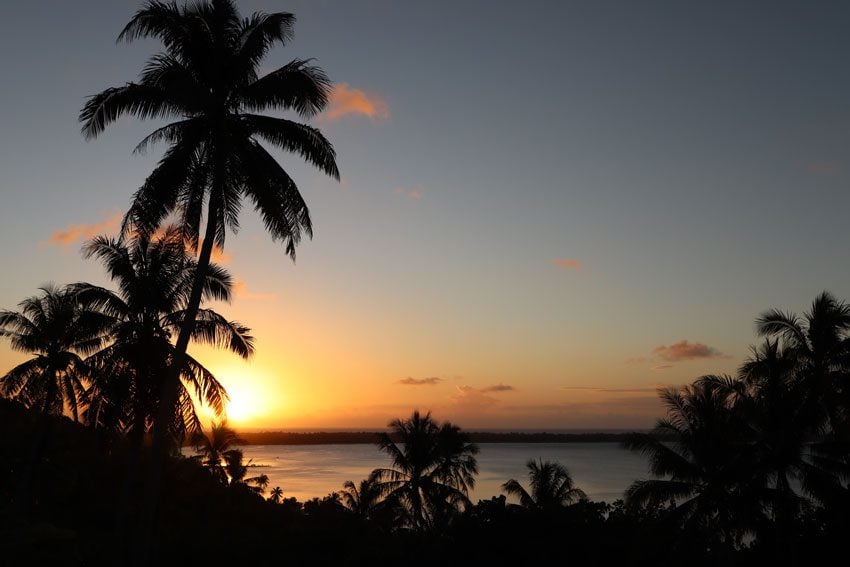 Dinner at the Pension
As the sun begins to set, head back to the pension and get ready for dinner. I'm guessing that fish is on the menu! The question is whether the tuna will be served grilled or raw – in one of the signature Tahitian dishes?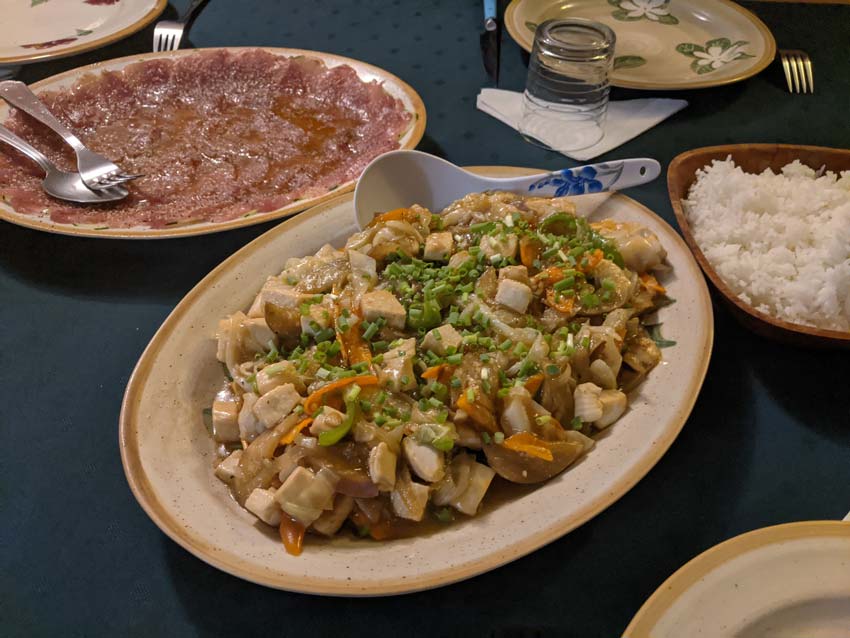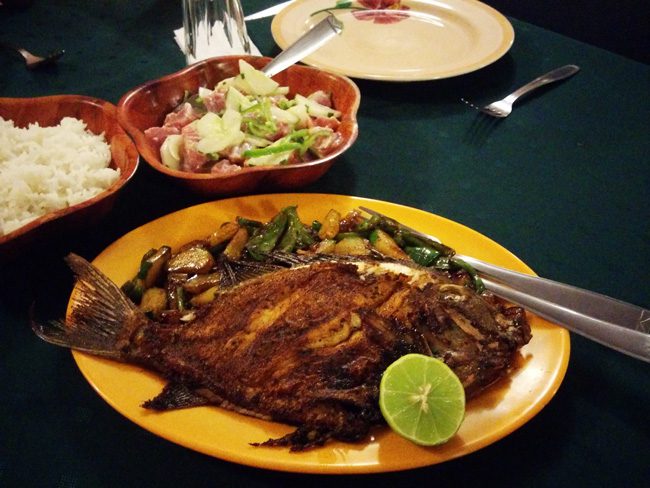 If the night sky is clear, count the stars from the edge of the pontoon or head back to the lookout point for some serious nightly views. Not bad for your first day in Maupiti, ah?