Day 3: Horseback Riding & Taaoa Bay
Riding With Paco
After breakfast with a view in Pension Kanahau, go for some horseback riding with Paco from Hamau Ranch, one of the premier horsemen in French Polynesia. Horseback riding in the Marquesas Islands is a great way to explore the countryside.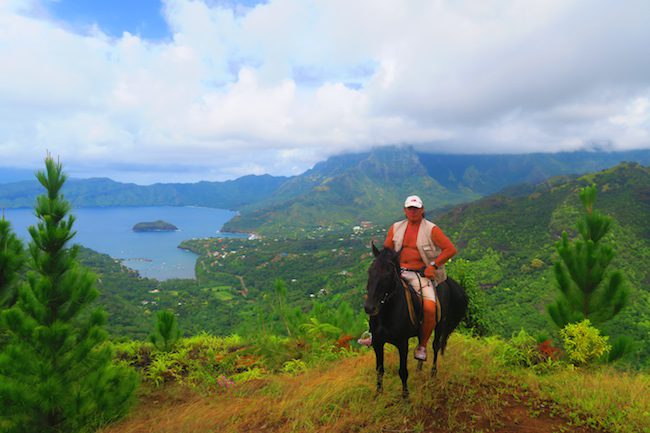 Paco will lead you through the thick rainforest, climbing to beautiful panoramic views of Atuona and the valley (4 hours, free transfers, 7,000F).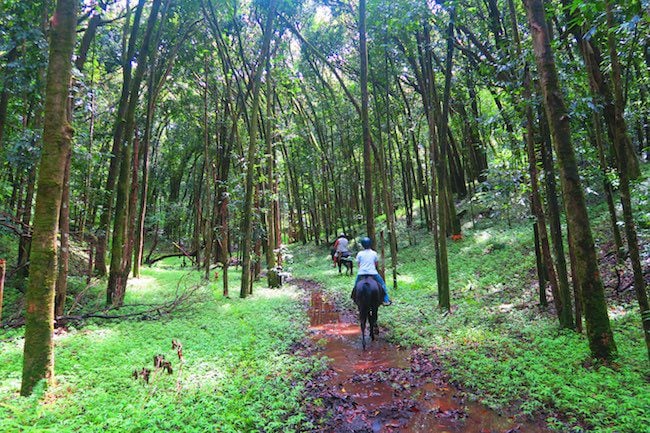 SCUBA DIVING: If horses aren't your forte, perhaps scuba diving is. As of 2018, there is a new dive center in operation in Hiva Oa called Marquises Diving. Get in touch or inquire via your hosts. Scuba diving in the Marquesas Islands is a unique experience and you'll likely encounter large fish including sharks, dolphins ad the likes (if the visibility is decent).
Taaoa Bay
Back in Atuona, head out on the short scenic drive to neighboring Taaoa Bay, filling up a massive extinct volcano. Stop at the wild beach and admire the church – one of the most photographed in the archipelago.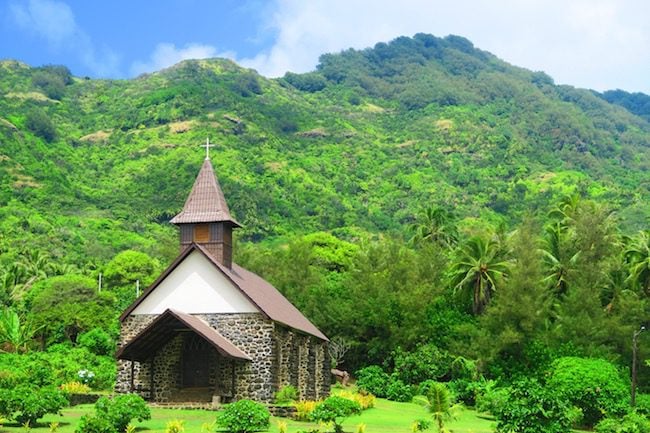 From the small hamlet, drive up the valley to the Upeke archeological site and locate the tiki statue hiding amongst the giant banyan trees.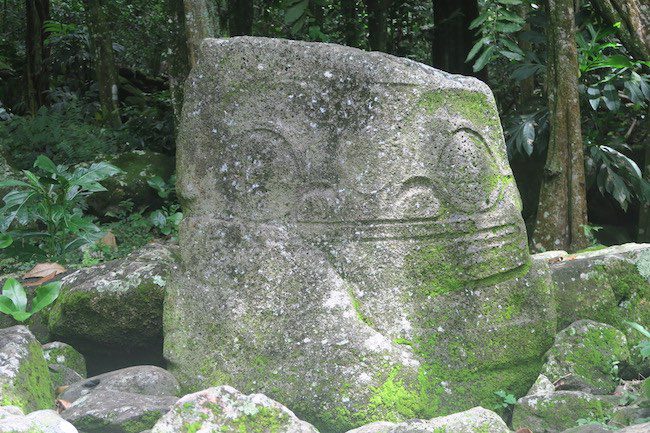 Day 4: Hanaiapa Bay & Hanatekuua Bay Hike
This day is perfect if you're up for some hiking! A thirty-minute drive from Atuona will bring you to the picturesque Hanaiapa Bay. Spot the small cliff rising from the water and see if you can make out the head of an African man and the head of a woman?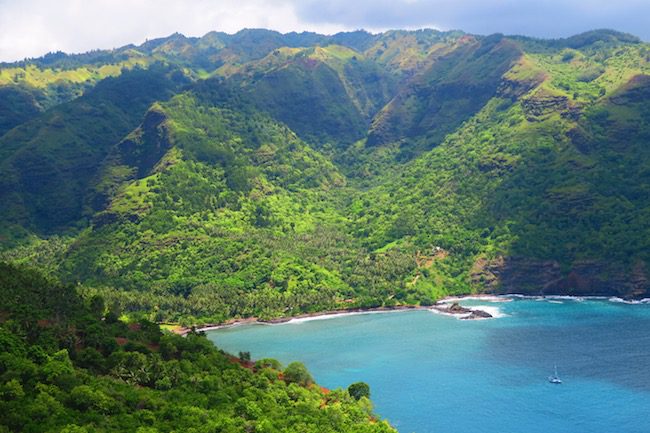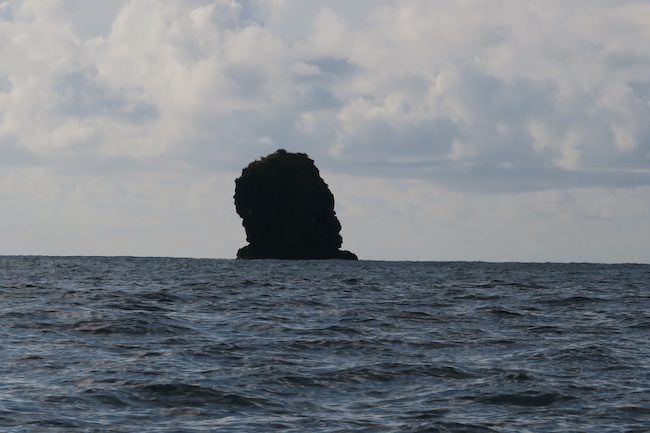 Hiking To Hanatekuua Bay
Ask the locals for the trailhead, and begin the 2-hour hike (one way, including stops) to Hanatekuua Bay. Before you reach the pass which then drops to the bay, take a moment to enjoy the breathtaking views from up here. Back towards Hanaiapa Bay, there might be a waterfall splashing straight into the ocean, and out in the far distance, the uninhabited island of Fatu Huku.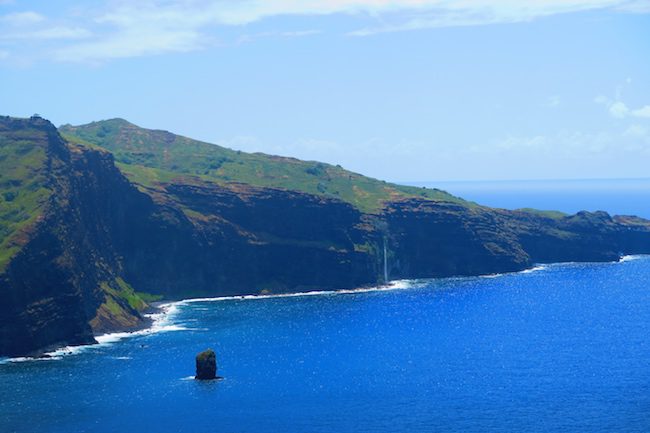 A few more steps will reveal Hanatekuua Bay, one of the most beautiful places in the Marquesas Islands. The bay shelters turquoise waters that splash onto a white sand beach that's backed by coconut plantations.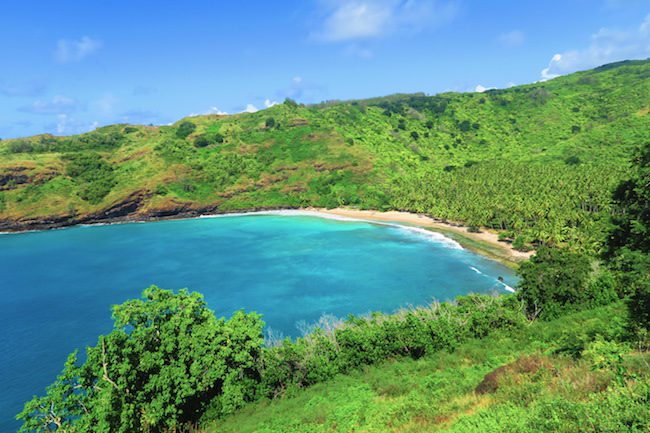 Walk down to the beach, go for a splash and chat with the locals if they just happen to be taking a break from tending to their copra.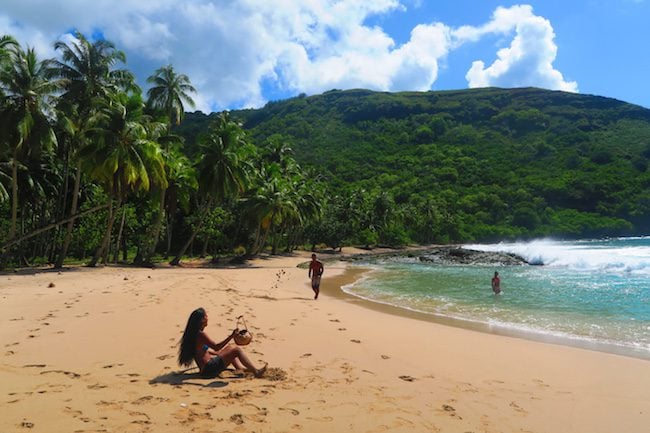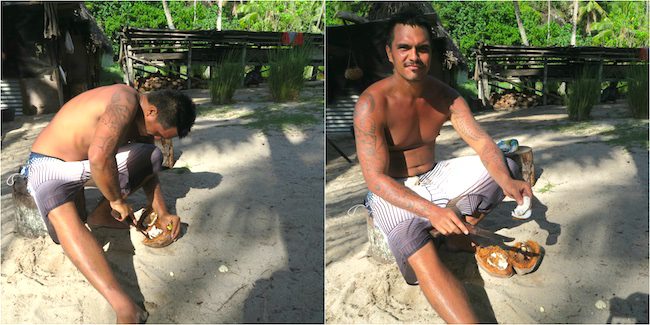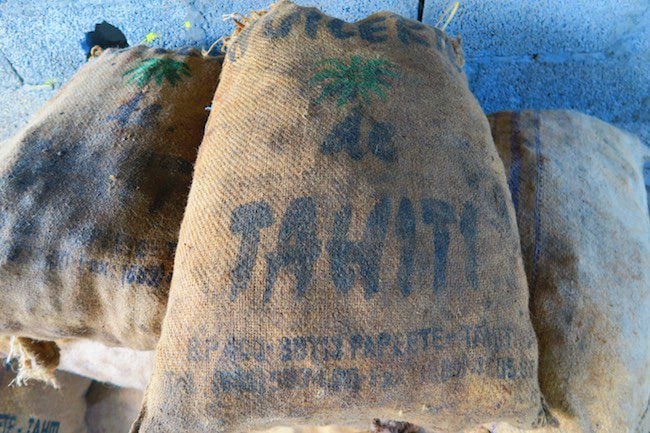 To get back to the starting point, return on the same trail that brought you here or if you're lucky, the locals might offer you a ride on their small boat. Use the rest of the day to relax and watch the stars!