Tahiti is the largest island in French Polynesia, and if you're spending five days in the big island, good for you! Tahiti is as beautiful as its name suggest, deserving a few days of exploration yet often overlooked by tourists rushing to the resorts of the outer islands. Be aware that Tahiti is often the name used to describe the 118 islands and atolls that make up French Polynesia, though it is an island on its own. Here's a recommended itinerary for spending 5 days in Tahiti. It covers the major highlights of the big island, plus a few adventurous surprises!
Heading off to French Polynesia? In-depth island guides to all 5 archipelagos await you, including sample itineraries and essential travel tips & tricks.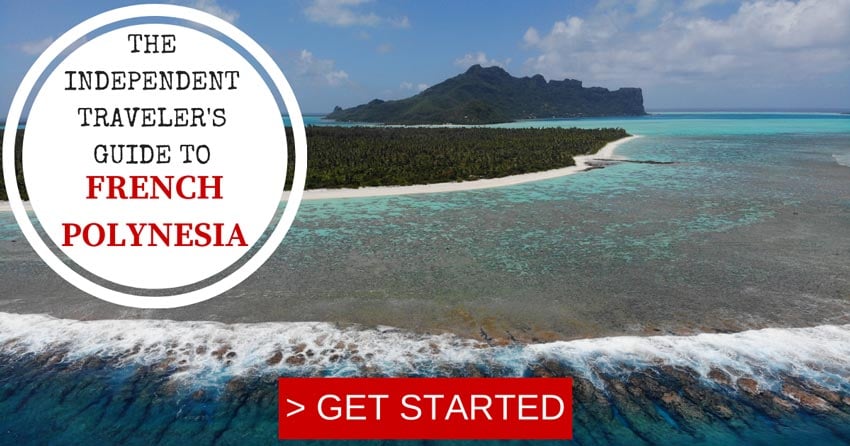 Tahiti, Tailor Made!
The Islands of Tahiti are among the last places to be colonized by mankind, 118 islands, each with its unique personality.
Get expert advice and assistance with planning your trip to the destination where tropical dreams come true!
Additional Tahiti Travel Guides
Check out these additional resources for planning a trip to Tahiti.
---
5 Days In Tahiti Itinerary Map
All places mentioned in this sample itinerary can found on this map. Simply click on the image to open in Google Maps: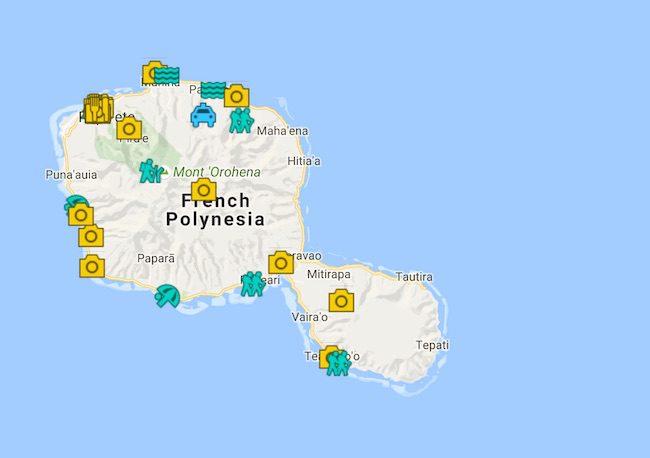 Where to Stay in Tahiti?
Most of the recommended places to stay in Tahiti are in and around Papeete, except for Vanira Lodge for those who wish to experience solitude in Tahiti Iti (the "far side" of Tahiti). If you're staying outside of Papeete and not in one of the places listed below, double and triple check the location of the accommodation as some places are located in the mountains. Such accommodations might have great views but will require having a car.
For a luxury stay in Tahiti, the best resorts are the newly-opened Hilton Tahiti and the InterContinental Tahiti Resort, both located not too far from the airport in Fa'a. They're perfectly situated to offer the best sunset views in Tahiti with a breathtaking panorama of Moorea. Next door, the Sofitel Tahiti Ia Ora Beach Resort and the Manava Resort in Punaauia are good options. On the other side of Papeete, en route to the east coast, the Le Tahiti by Pearl Resorts is another solid option.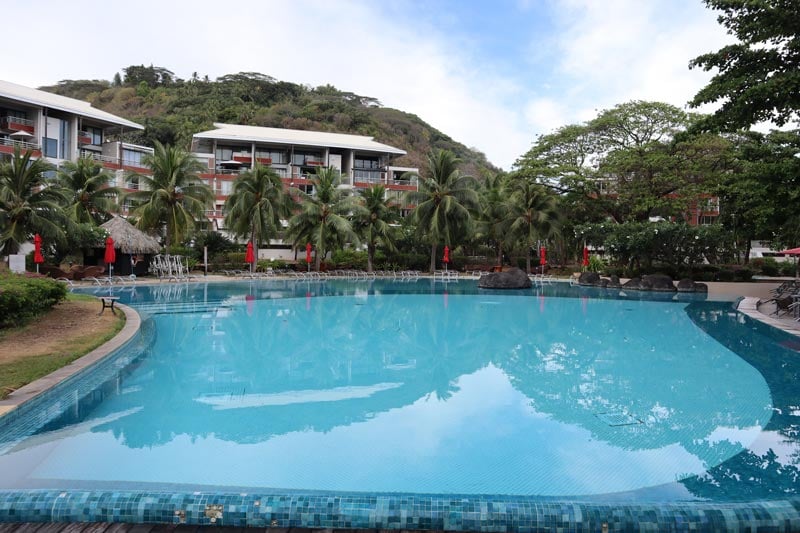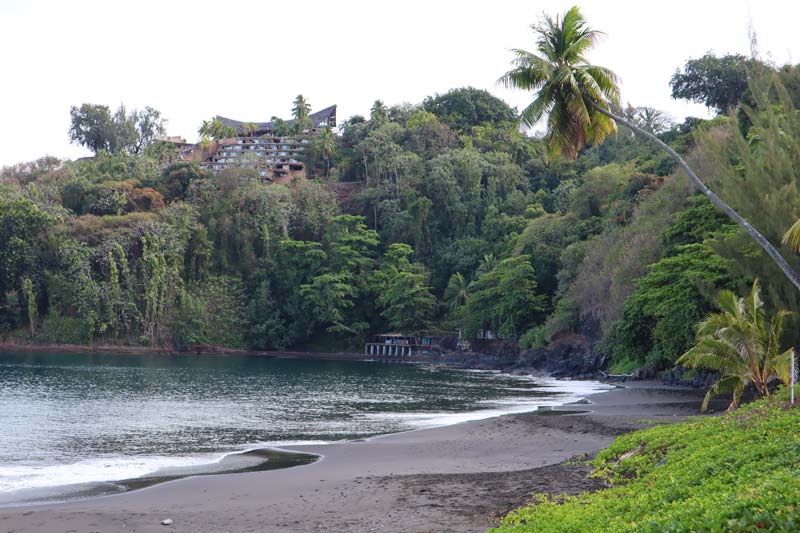 If you prefer to stay at hotels in Papeete, the Tahiti Nui Hotel or the Sarah Nui Hotel are your current options. The former is the best hotel in the city, located within a short walk of the central market and evening food market in Place Vaiete.
For a pension stay, the best in Papeete is by far Fare Suisse. They offer free transfers to/from the airport or ferry terminal, the breakfast is amazing, and the rooms are very well-furnished. Slightly out of town, along the west coast, Pension de la Plage and Relais Fenua are recommended options.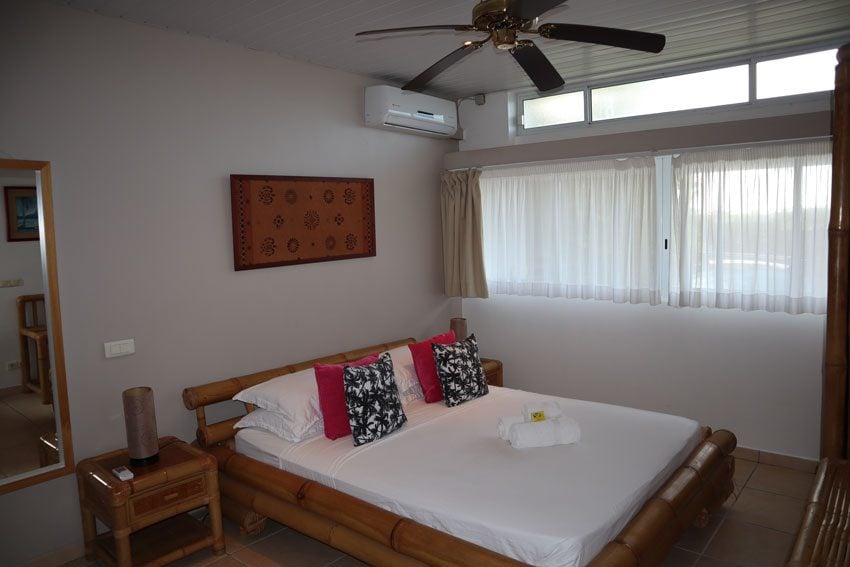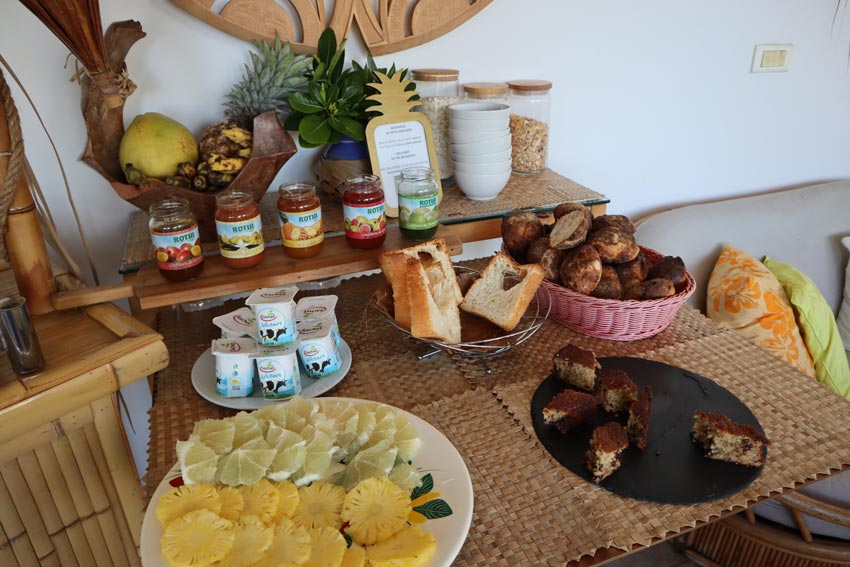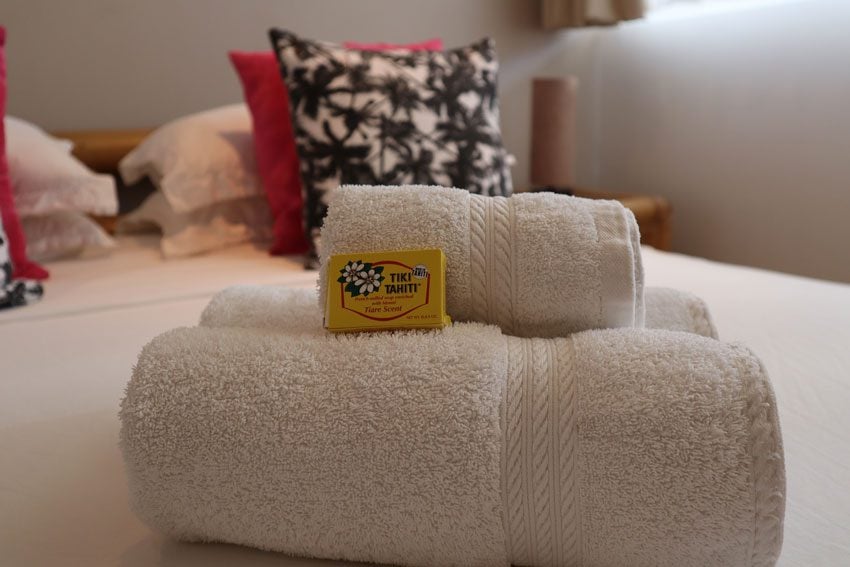 Backpackers and budget travelers in Tahiti can check out Fare Rea Rea or Mahana Lodge Hostel. There are also many more options on Airbnb.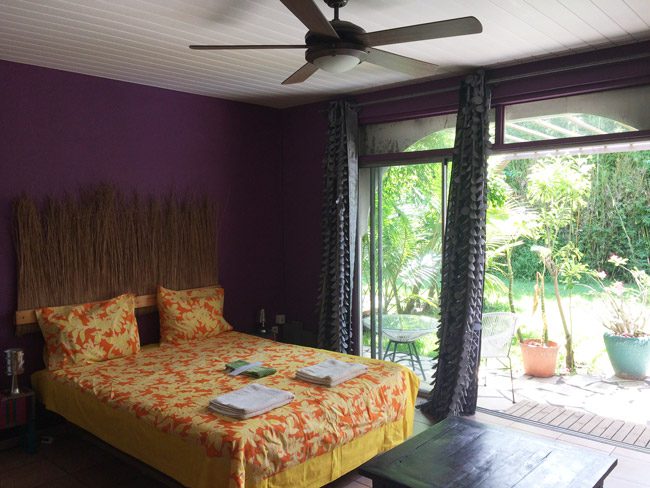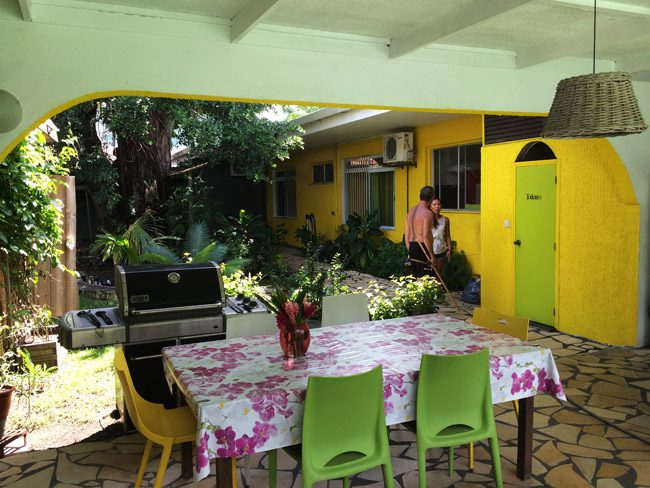 Here's a list of all Tahiti accommodations that can be booked online.
Day 1: Papeete
Spend your first day exploring the 'big city'. Papeete feels very busy and congested at times, but it certainly has its charm. In a vast ocean of remote islands, Papeete feels as cosmopolitan as Paris.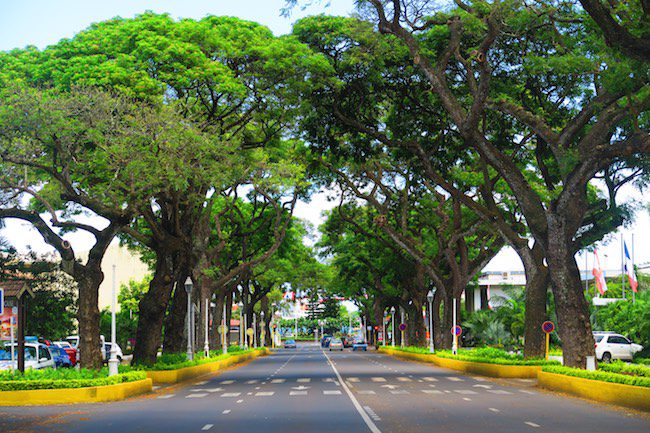 Start your day off in the Papeete Market, one of the best markets in the South Pacific. Grab a coconut at the entrance and enjoy the ukulele tunes to get you into 'Tahiti mode'. You can find here everything: from heavenly scented monoi oils to black pearls and nice-looking pineapples. The market is open daily from the early hours of the morning until about 5 pm and on Sundays until about 9 am. The market is also a good place to buy some snacks and food-to-go for the day. You'll find a large selection on the bottom floor of the market. On the top floor, Cafe Maeva is a good spot for a sit-down meal.
Here's what it feels like to stroll around the Papeete Market
From the market, let's begin a walking tour of Papeete. Highlights include the Notre Dame Cathedral, Papeete Town Hall, Queen's Pond, and the Paofai Gardens. The boardwalk along sections of the waterfront has now been fully renovated and includes not only great views but also dining options.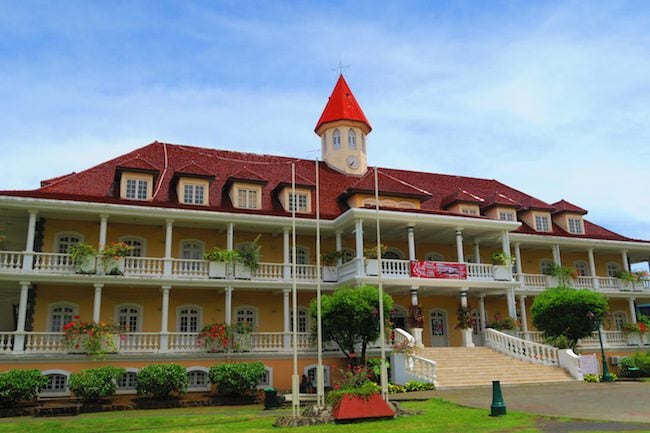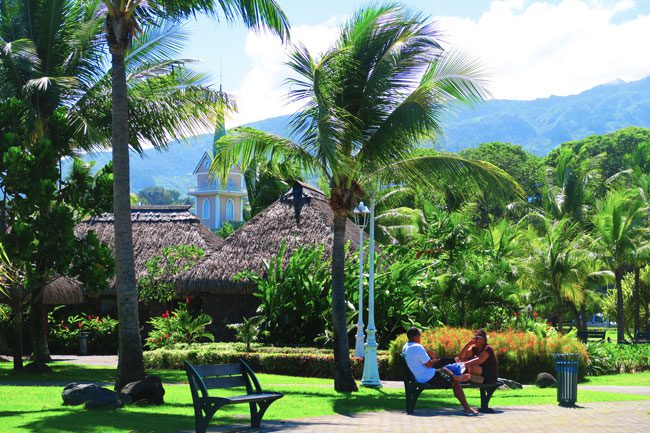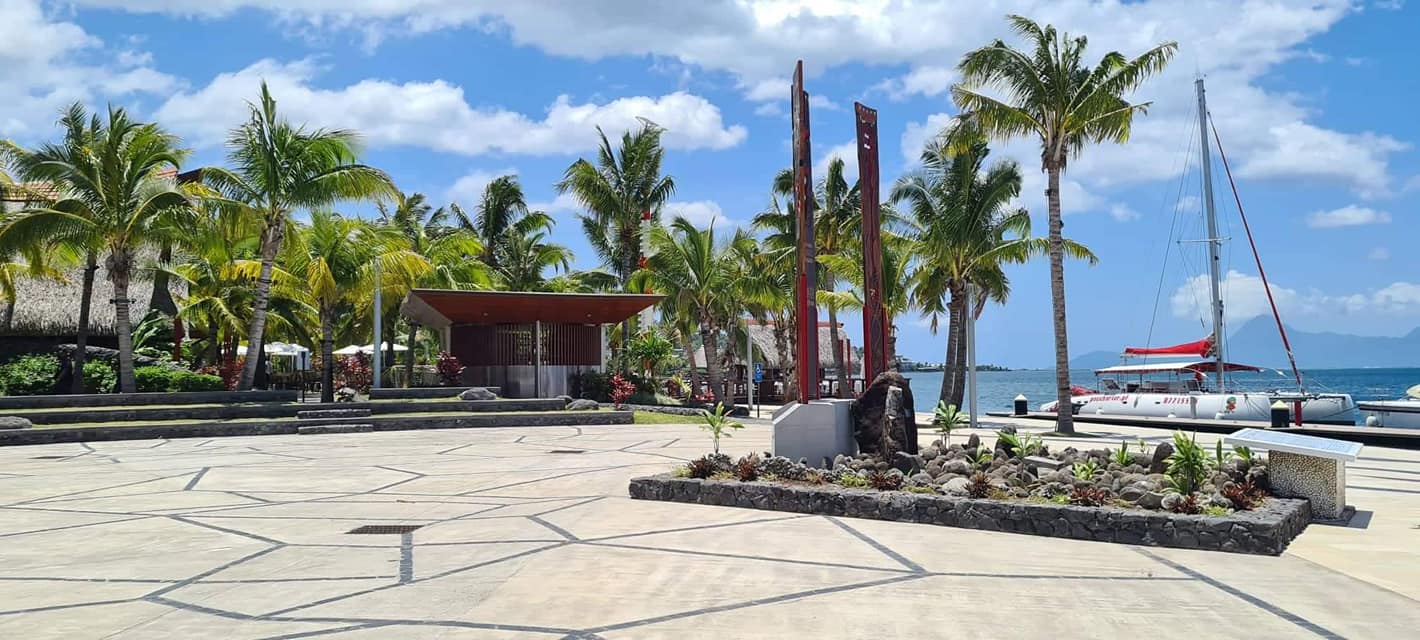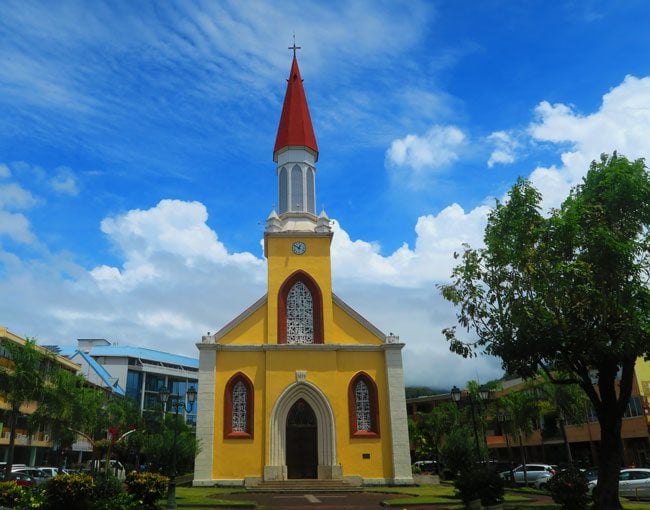 If it's raining (or if you need a bit of air conditioning), visit the Tahiti Pearl Museum. Learn about the Tahitian black pearl industry, how these beautiful gems come to be, and maybe even buy your female loved one the ultimate souvenir from French Polynesia!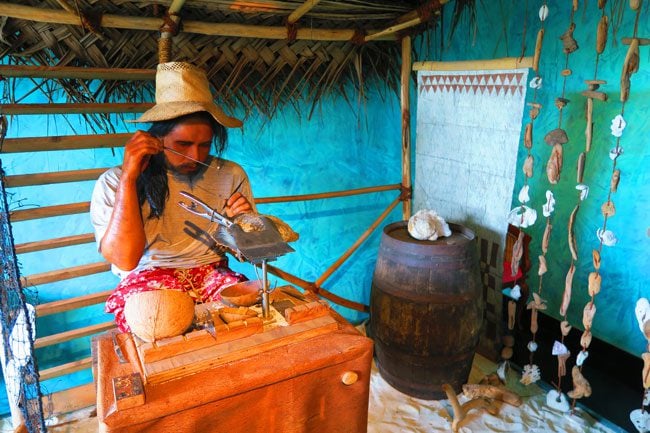 Lunch
For lunch, head to Patachou, a cafe that is tucked inside a narrow pedestrian alley. They serve delicious local dishes and the usual favorites. The portions are big and the price is very reasonable. Another solid option is Cafe Maeva. The original restaurant is on the upper floor of the market but it has since branched out and now has another location in the adjacent streets. Once you're ready for dessert, head to Queeny for some ice cream. Since you're in paradise, you must try the signature tiare flavor, directly made from the fragrant flower that is also the national emblem of Tahiti. For a quick and cheap meal, you'll find many options inside the market that offer food-to-go.
Dinner & Drinks
At night, work up your appetite and head to Place Vaiete. After 6 pm, the square will be filled with hungry locals and a few roulottes (food trucks). Choose from some chow mein, sashimi, or the national dish – poisson cru. The atmosphere is great, the portions are huge and you'll be telling your friends about this dinner back home. If you're looking for a restaurant setting, make reservations at either Zen Cafe (sometimes also called Mahou Cafe) or L'api'zzeria.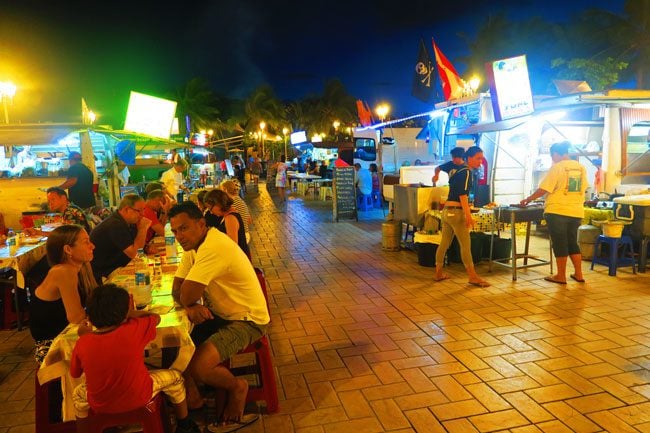 For a nightcap, head to Les 3 Brasseurs to wash things down with a glass (or a five-liter pitcher) of Tahiti-made brew. Choose from five different flavors and mingle with the young local crowd. A recently-opened rooftop bar is now a happening nightlife spot in Tahiti. You might need to book a table in advance but try your luck if it's not too busy this evening. Other nightlife options include Cafe Maeva (not their market branch) and Le Retro, by Place Vaima shopping center. These spots should have live music on most evenings but if it's a party you're looking for, perhaps Au Piment Rouge is for you.
Have a look at this one day in Tahiti travel itinerary for more details.