Tahiti is the largest island in French Polynesia, and if you're spending five days in the big island, good for you! Tahiti is as beautiful as its name suggest, deserving a few days of exploration yet often overlooked by tourists rushing to the resorts of the outer islands. Be aware that Tahiti is often the name used to describe the 118 islands and atolls that make up French Polynesia, though it is an island on its own. Here's a recommended itinerary for spending 5 days in Tahiti. It covers the major highlights of the big island, plus a few adventurous surprises!
Heading off to French Polynesia?
Free travel guides to 11 islands await you, plus tailor-made services to make your vacation to paradise unforgettable!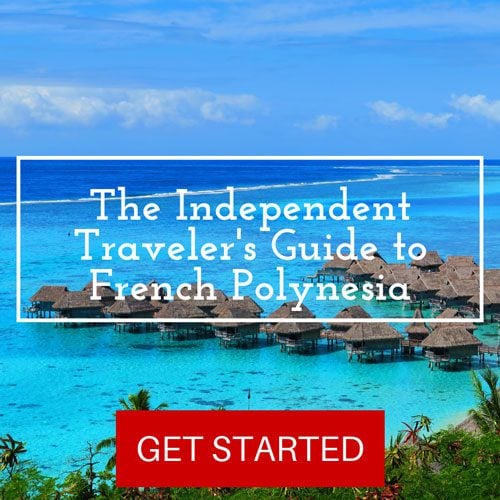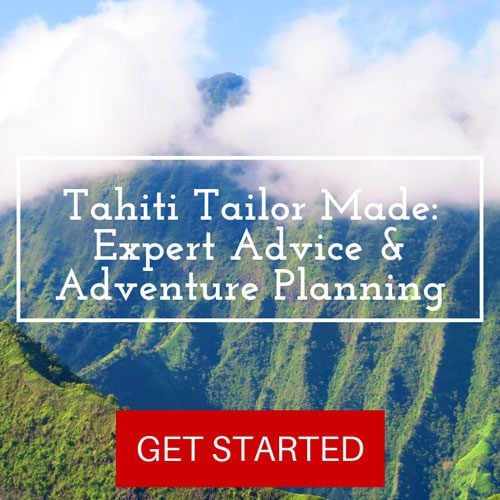 ---
Where to stay?
Before you start your tour of Tahiti, check into the Hotel Sarah Nui – right in the center of town and perfect for catching the ferry to Moorea.
If you're looking for a budget option, check out Fare Rea Rea (via Airbnb or by emailing Luc at lfrancois.tahiti@gmail.com). You can choose from a number of shared or private options in a setting that is perfect for both backpackers and couples alike.
For pension stays, check out Pension Fare Suisse which is in the heart of Papeete (though at the top of a small hill) and Pension de la Plage which is located on the west coast about 15 minutes out of the city center.
For a resort stay, I recommend either the Sofitel Ia Ora on the west coast or the Tahiti Pearl Beach Resort on the east coast, both are pampering options which won't completely put a dent in your pocket.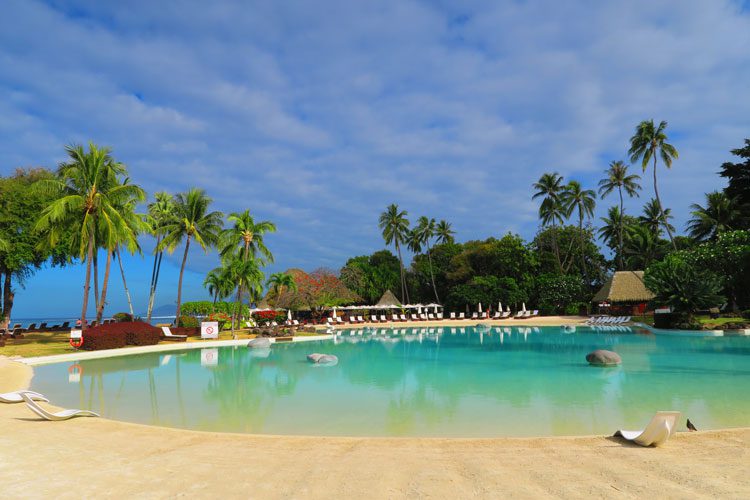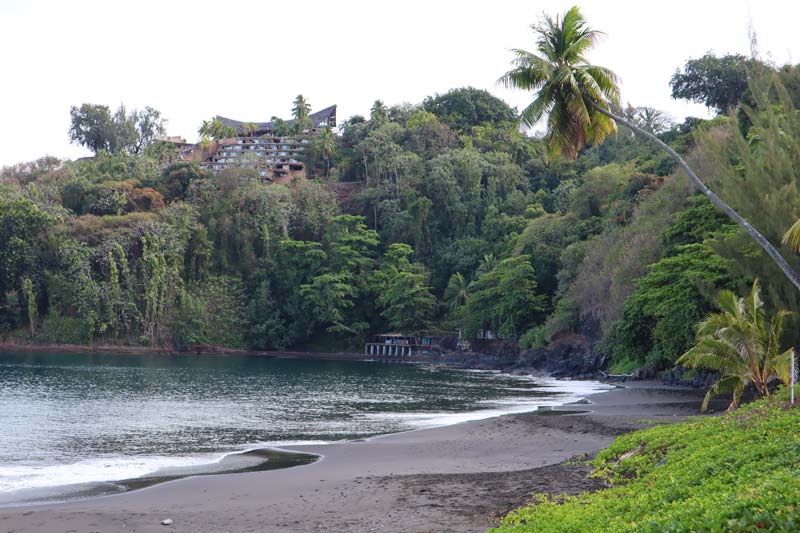 Here's a list of all Tahiti accommodations that can be booked online.
5 Days In Tahiti Itinerary Map
Click on the image to open in Google Maps: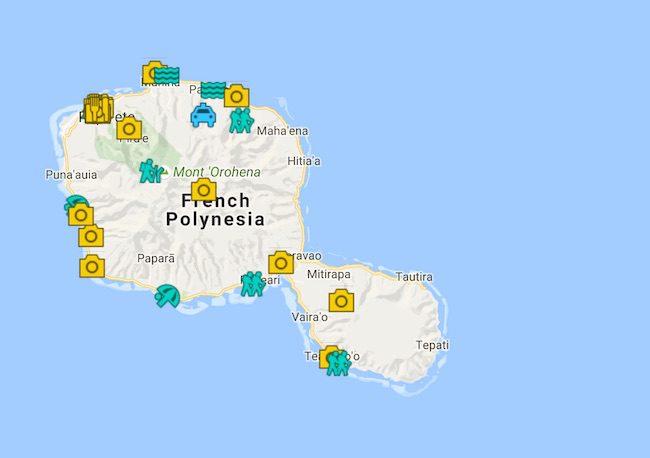 Day 1: Papeete
Spend your first day exploring the 'big city'. Papeete feels very busy and congested at times, but it certainly has its charm. In a vast ocean of remote islands, Papeete feels as cosmopolitan as Paris.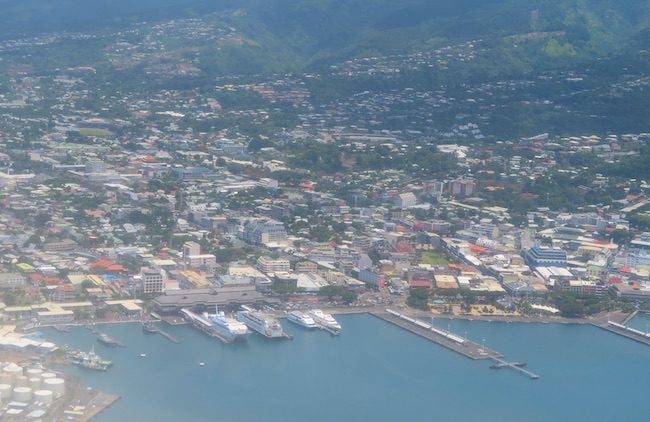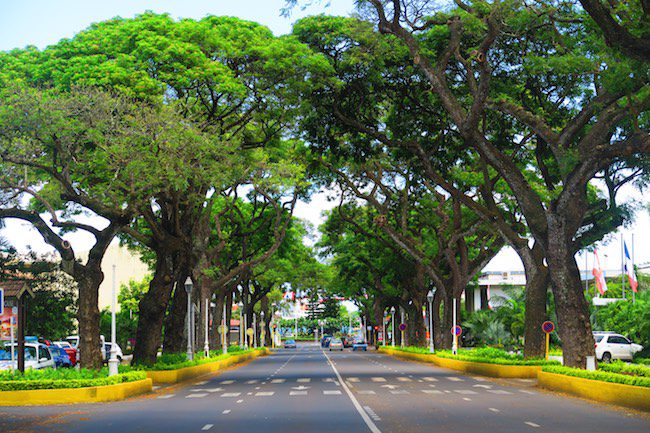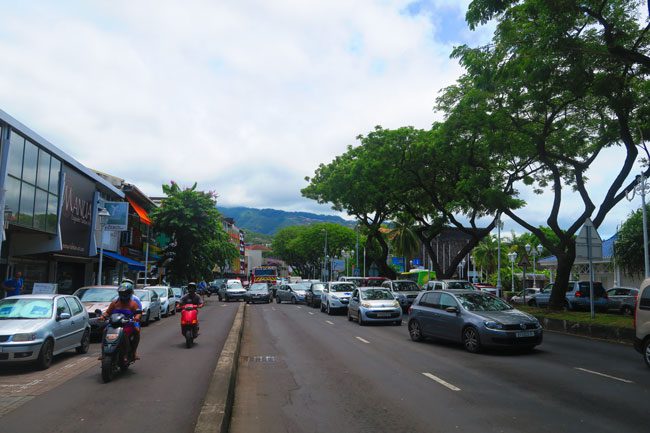 Start your day off in the Papeete Market, one of the best markets in the South Pacific. Grab a coconut at the entrance and enjoy the ukulele tunes to get you into 'Tahiti mode'. You can find here everything: from heavenly scented monoi oils to black pearls and nice-looking pineapples. The market is open daily from the early hours of the morning until about 5 pm and on Sundays until about 9 am.
Here's what it feels like to stroll around the Papeete Market
From the market, let's begin a walking tour of Papeete. Highlights include the Notre Dame Cathedral, Papeete Town Hall, Queen's Pond and the Paofai Gardens.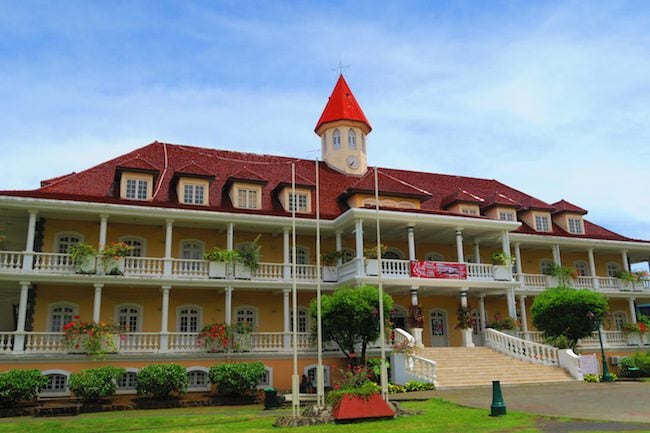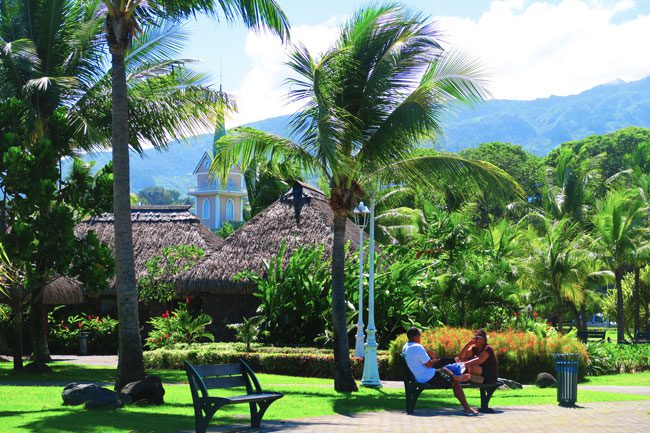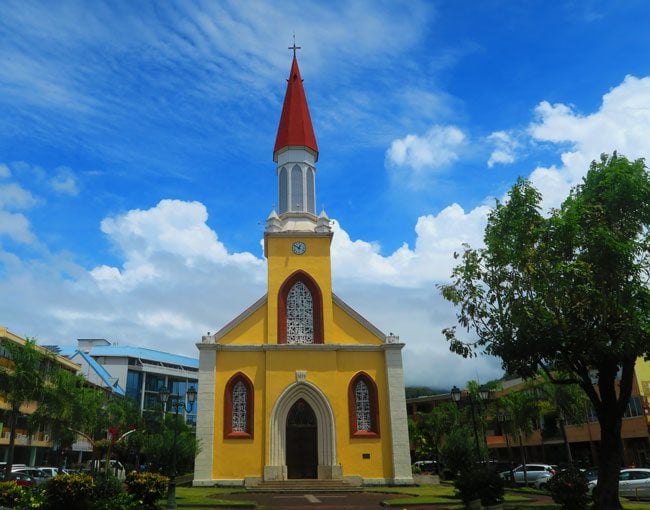 If it's raining (or if you need a bit of air conditioning), visit the Tahiti Pearl Museum. Learn about the Tahitian black pearl industry, how these beautiful gems come to be, and maybe even buy your female loved one the ultimate souvenir from French Polynesia!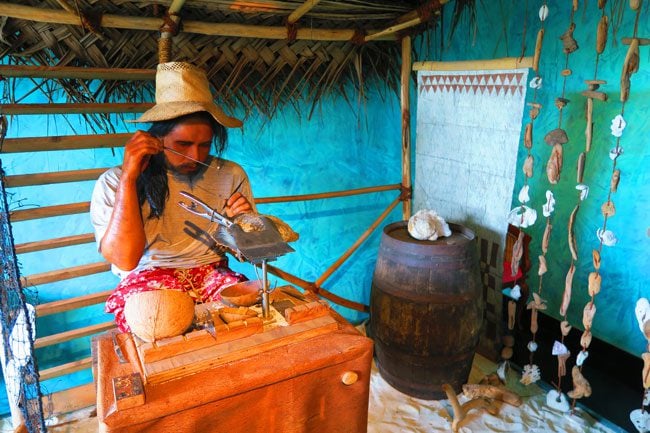 At night, work up your appetite and head to Place Vaiete. After 6 pm, the square will be filled with hungry locals and a few roulottes (food trucks). Choose from some chow mein, sashimi or the national dish – poisson cru. The atmosphere is great, the portions are huge and you'll be telling your friends about this dinner back home.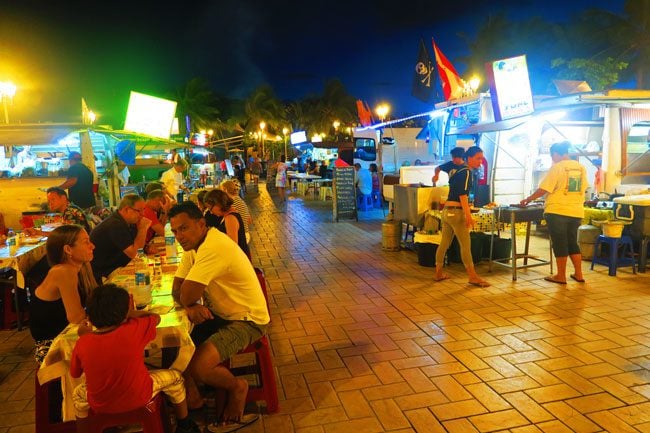 Have a look at this one day in Tahiti travel itinerary for more details.