Your love affair with Moorea begins on a clear day in Tahiti, with the sight of giant peaks rising like shark fins out of the blue waters on the horizon. Moorea is known as 'the magical island' and for good reasons. Tahiti's laid back little sister feels a world away from "the big island", with time ticking away so peacefully as you're living the Polynesian dream. Moorea's twin bays carve the island's signature heart shape, and its lush deep valleys meet a massive lagoon that feels like a giant heated pool. There's something for everybody in Moorea, and once you visit, you simply won't want to leave. This Moorea travel guide will help you make the most of your time on the magical island.
About This Guide
I've visited Moorea on several occasions, including a month-long stay during my first trip to the South Pacific in 2015. This Moorea travel guide was written based on my experience and is meant to help you make the most of this once-in-a-lifetime destination. The Moorea travel guide is geared towards independent travelers, but any visitor will find it useful.
Heading to French Polynesia? In-depth island guides to all 5 archipelagos await you, including sample itineraries and essential travel tips & tricks.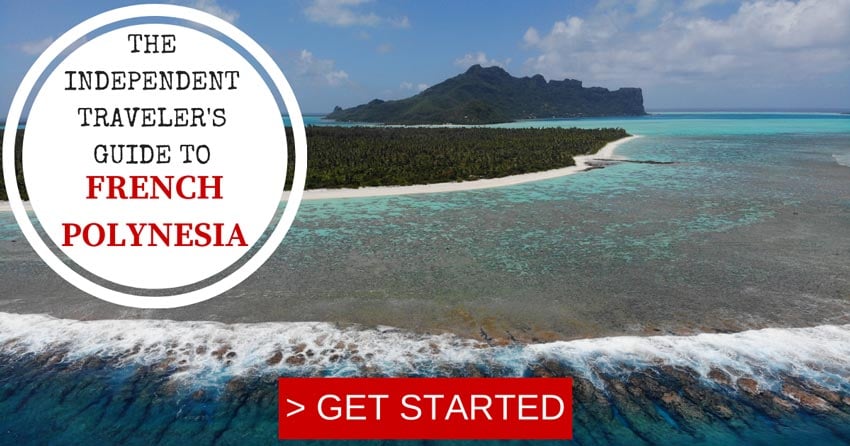 Tahiti, Tailor Made!
The Islands of Tahiti are among the last places to be colonized by mankind, 118 islands, each with its unique personality.
Get expert advice and assistance with planning your trip to the destination where tropical dreams come true!
---
Why Should You Visit Moorea?
Moorea is so beautiful you simply won't want to leave. A dream island with stereotypical French Polynesian charm, this is an idyllic holiday for anyone. Why? Because there's something for everyone in Moorea! It's the perfect holiday package without the packaged holiday. Beach lovers will love catching up on some reading under the shade of a palm tree, water sports enthusiasts will have plenty of ways to get wet, and nature lovers will always remember those magical hikes through lush forests of mape trees, waterfalls, and panoramic vistas over the lagoon.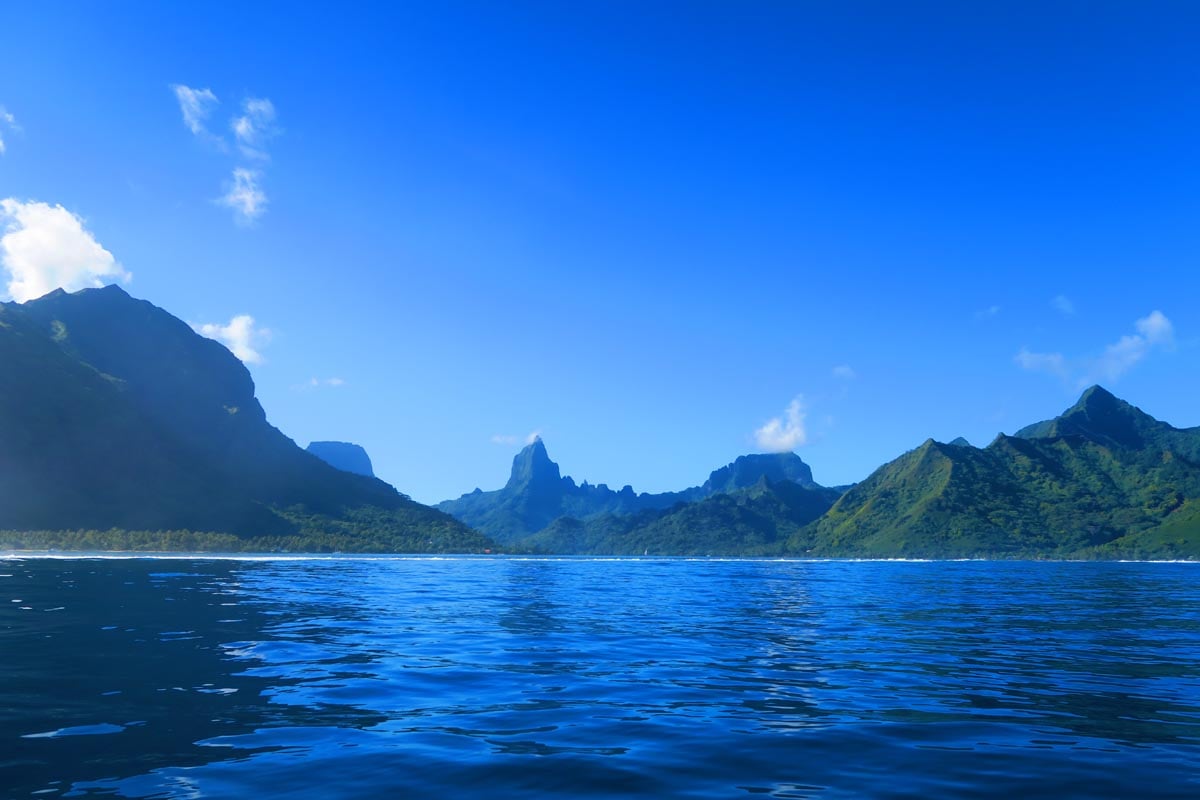 On the accommodation front, pamper yourself in a luxury resort, chill in local pensions, or even rent a simple beachfront hut to really get the local feel. Moorea offers plenty of opportunities to satisfy your senses. They say Moorea is the Tahiti of old (much like Maupiti is the Bora Bora of old), and when you're in Moorea, Tahiti does feel like a world away.
What's Included In This Moorea Travel Guide?
Several sections make up this travel guide:
Background, map & where to stay in Moorea [This Page]
Moorea Travel Guide Map
The following map features all the highlights mentioned in this guide. Click on the image to open in Google Maps.
Where To Stay In Moorea?
Moorea is one of the most visited islands in French Polynesia. As such, it offers a wide range of accommodations to suit all budgets. If you're not planning to stay at a resort, it is highly recommended to book well in advance to avoid having to settle for a place without much value for money (and there are those as well in Moorea). This is especially true during the high season (June-October) and local school holidays.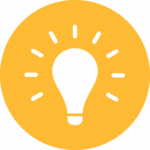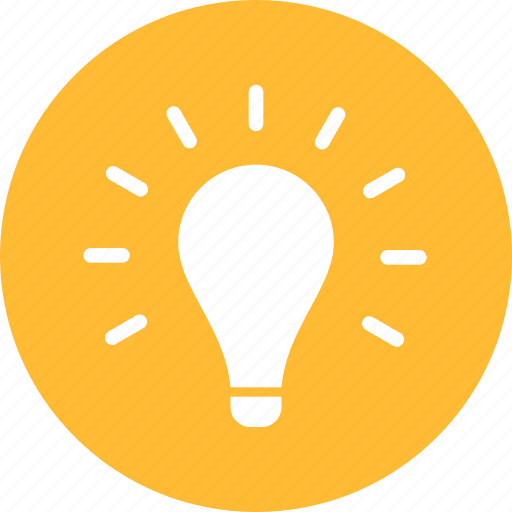 Pro Tip
The best part of the island to base yourself at is somewhere between Haapiti and Papetoai. Here, the lagoon is wide and the sunsets are to die for. Avoid the south end of the island as it lacks any major attractions or dining options. Here's a list of all Moorea accommodations that you can book online via Booking.com
The Best Resorts In Moorea
The Hilton Moorea is the best resort on the island. It's currently the only five-star resort in Moorea. It's located at the foot of Mount Rotui and offers splendid views and good snorkeling. Next up is the Sofitel Moorea, which will soon upgrade to a five-star category. It's located on the east coast on sandy Temae Beach. After the closure of the InterContinental Moorea in 2020, the Manava Beach Resort is the remaining option. It's conveniently located just outside Maharepa, the largest village in Moorea. At some point, the grounds of the former InterContinental will house a new resort.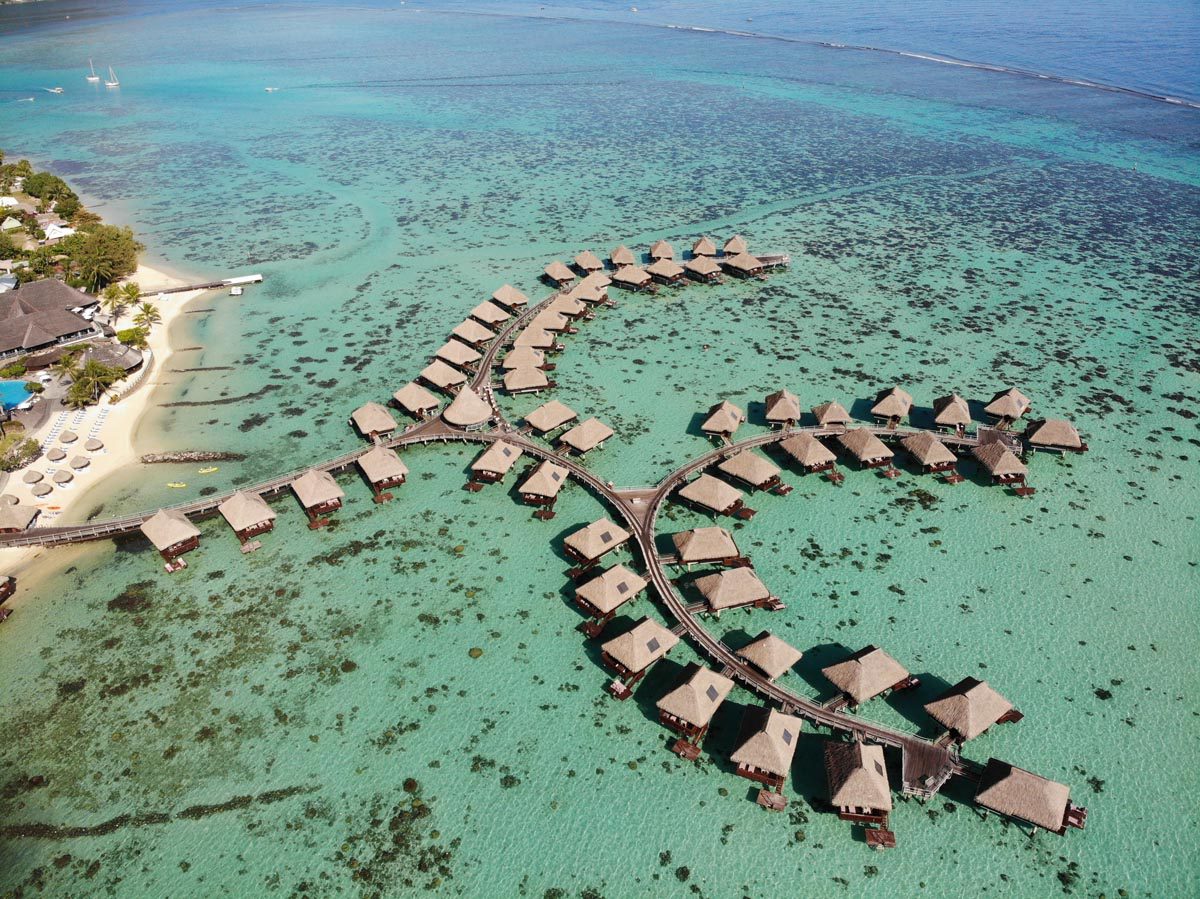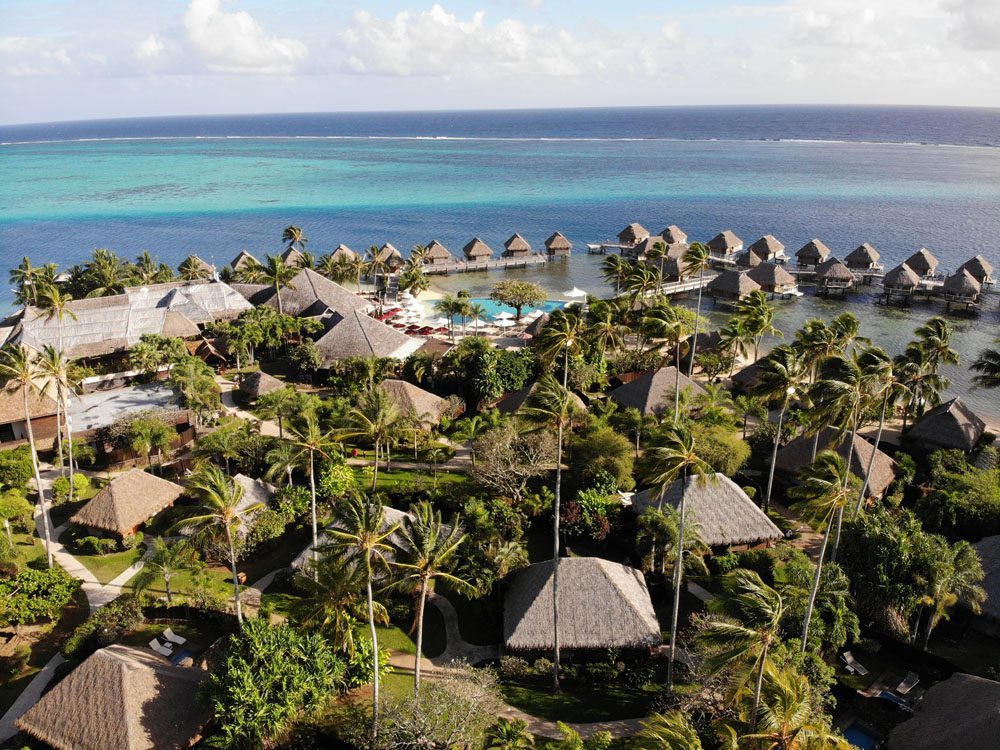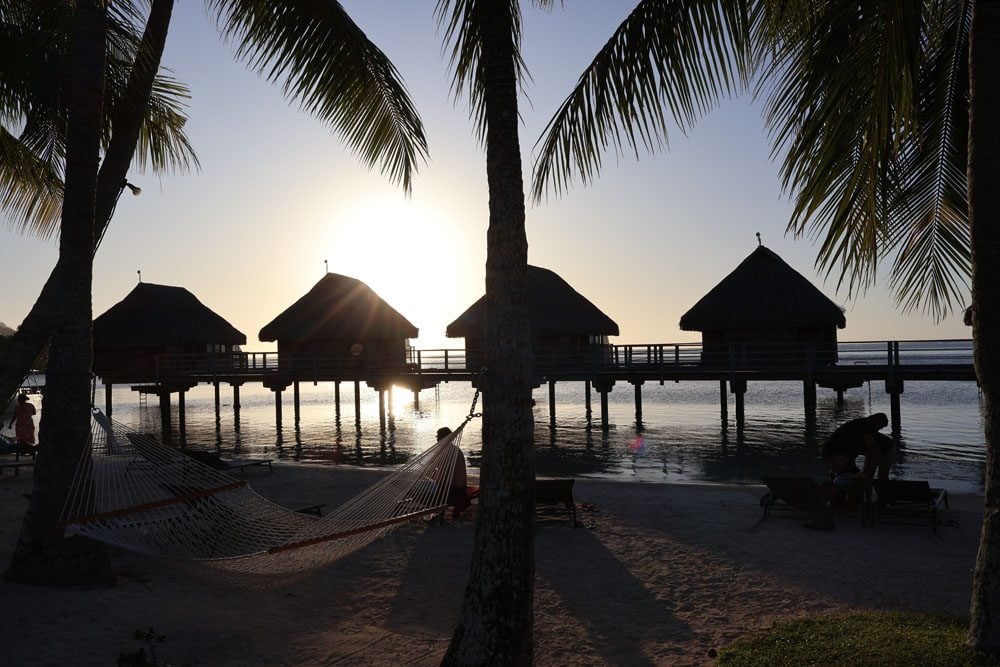 The Best Bed & Breakfasts In Moorea
There's a large selection of pensions (bed & breakfasts) and beach lodges in the prime areas of the island. Pensions range from simple accommodation to pampering "boutique" style lodgings. My top recommendations include Moorea Beach Lodge, Moorea Island Beach, Moorea Green Lodge, Pension Poerani, and the family-friendly Linareva Resort (not actually a resort). Unlike pensions on other islands, most of Moorea's pensions do not offer half-board stays, so you'll need to go out for dinner.
The Best Hotels In Moorea
This rare category (in French Polynesia) is somewhere between a resort and a pension in terms of offered services. In Moorea, the Hotel les Tipaniers is the best choice. It's popular with families and lies on arguably the best public beach on the island. It has a beach restaurant, a dive center, and boat rental. The twin islets (motu) are just a short kayak paddle away. The beach is great for swimming, snorkeling, and kitesurfing. Another option is Hotel Hibiscus which offers both garden bungalows and hotel-style rooms. The recently-opened Cook's Bay Hotel offers a different flavor, being located in the heart of one of the island's deep bays.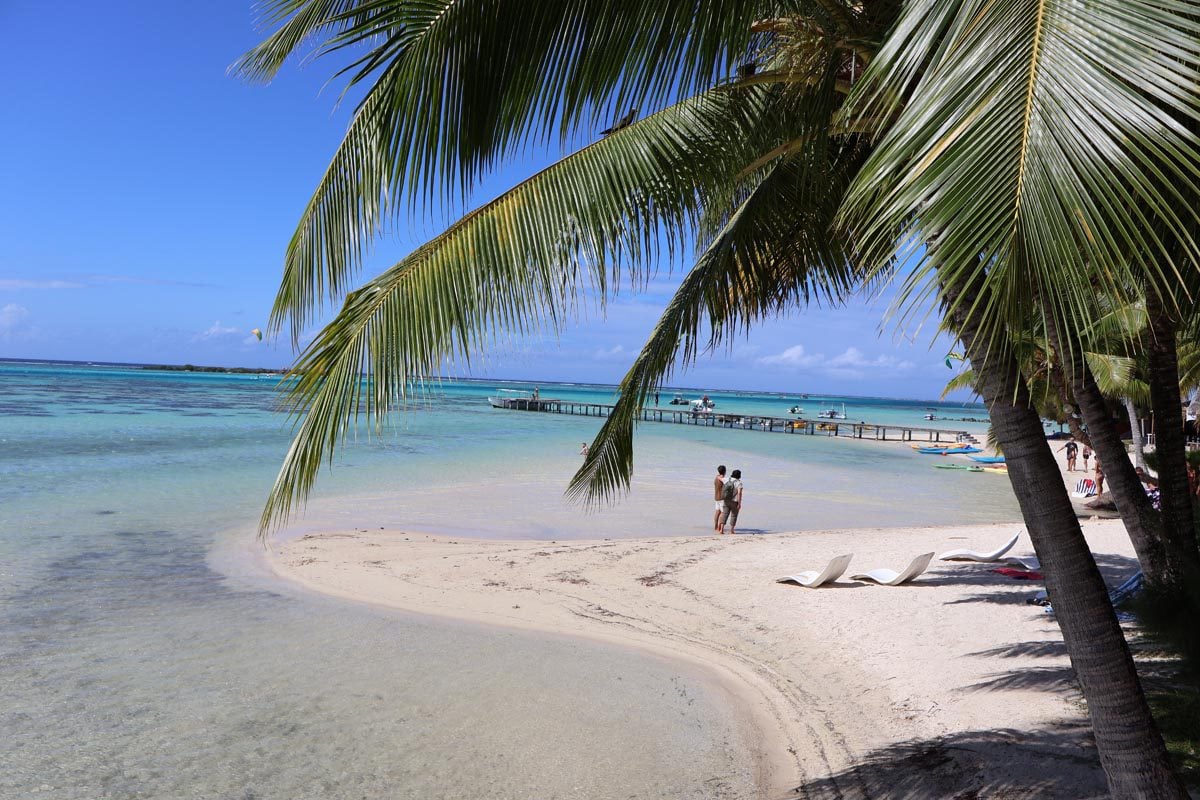 Self-Catering Accommodations In Moorea
You'll find plenty of vacation rentals around the island but do your due diligence beforehand, as some photos are deceiving. Remember the important factors: location, privacy, proximity to the lagoon, and the availability of Wi-Fi. Even if you book your vacation rental via an online search engine, owners will likely request a booking deposit made by wire transfer and a cash deposit for damages upon arrival. This is normal. Among the best self-catering options in Moorea are Sunset Beach, not far from Les Tipaniers Beach, and the Legends Residence on the foot of the mountain just behind Sunset Beach. I stayed at the Legends Residence on my honeymoon in French Polynesia and really enjoyed sleeping "in the jungle".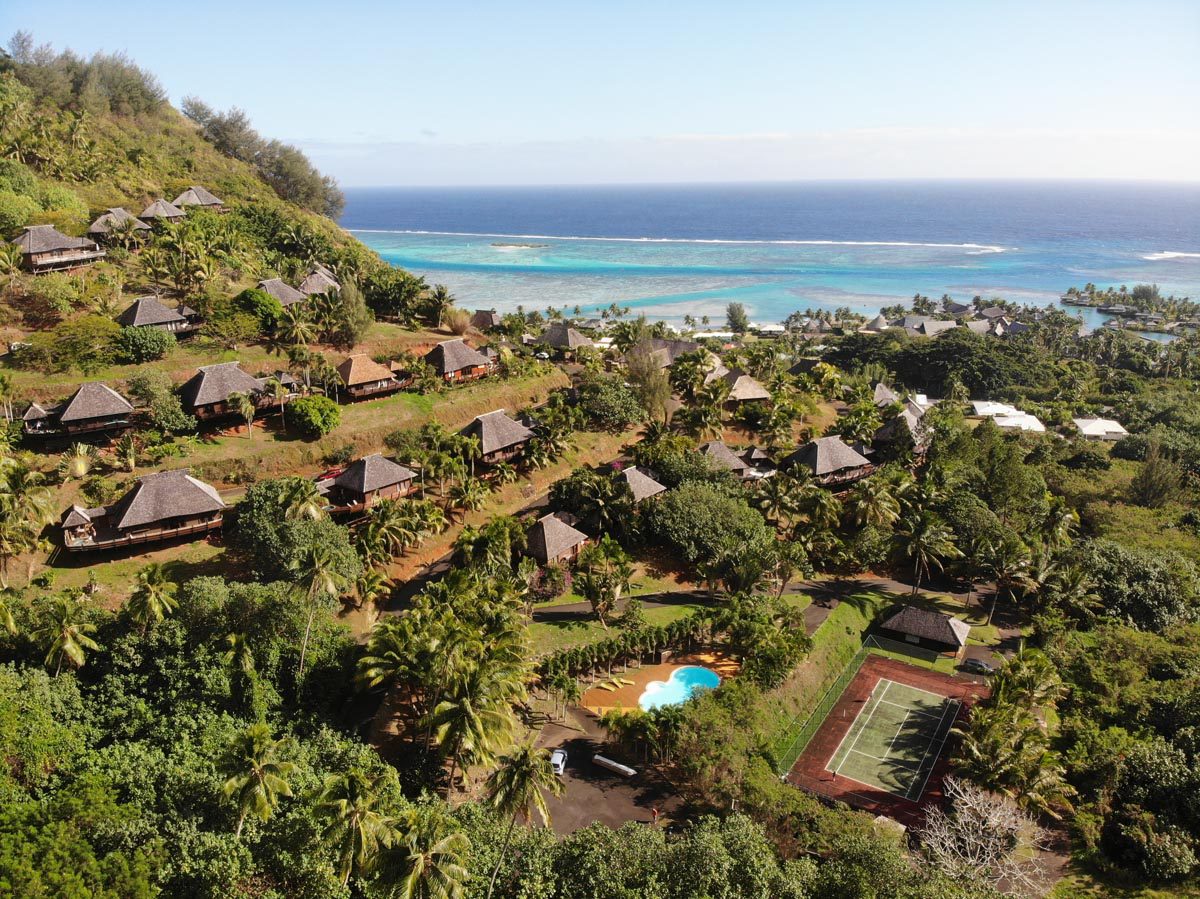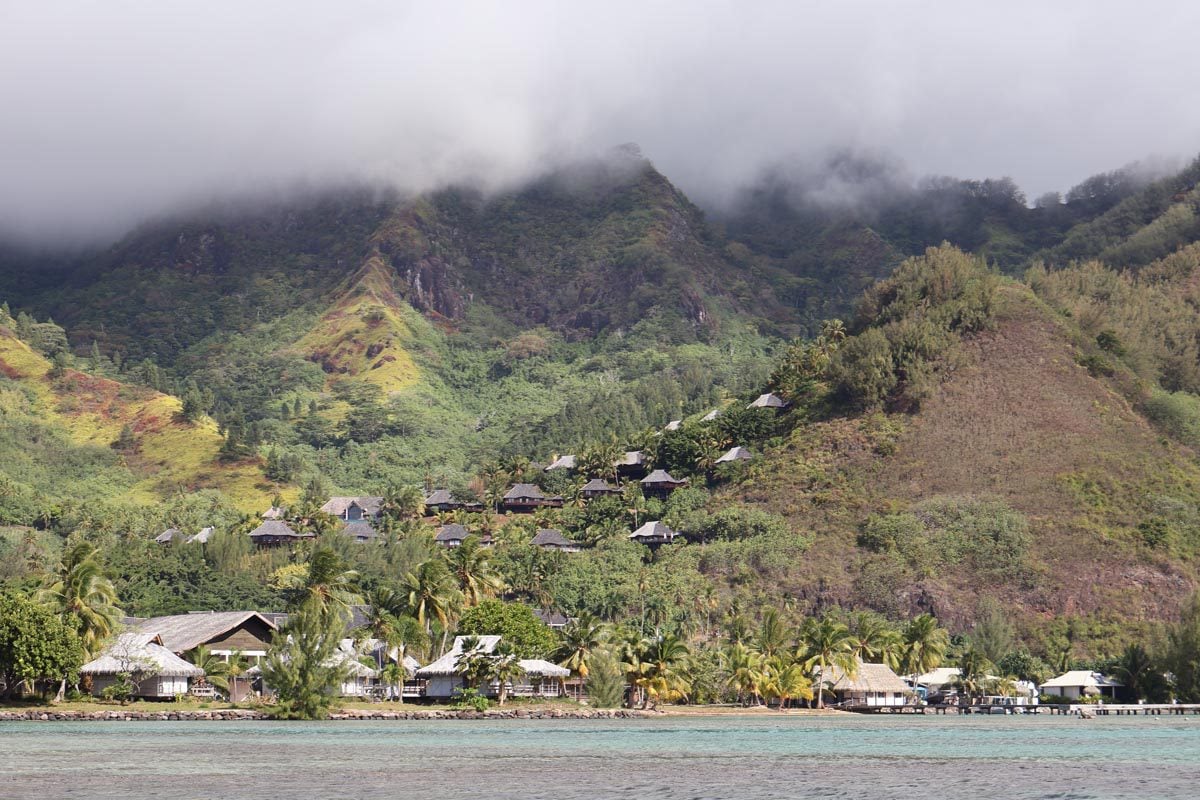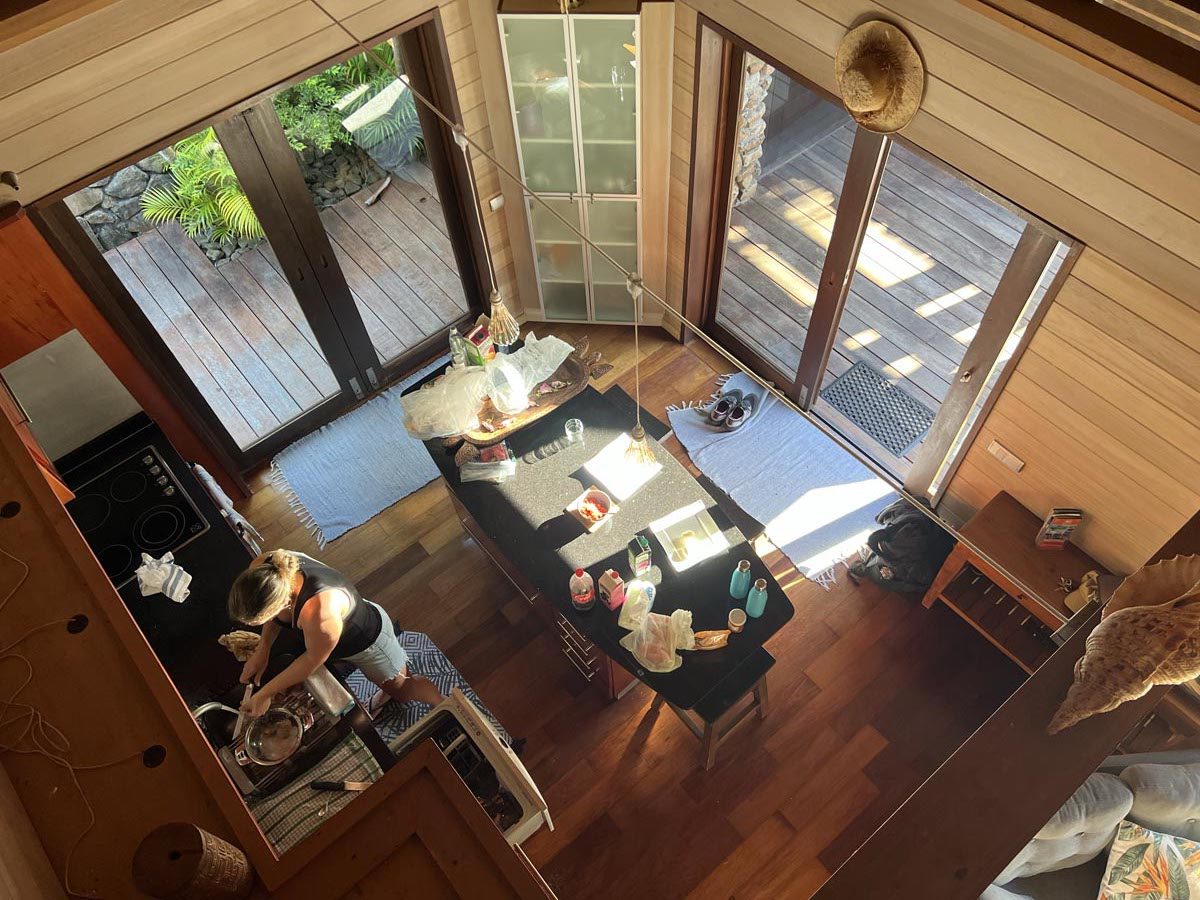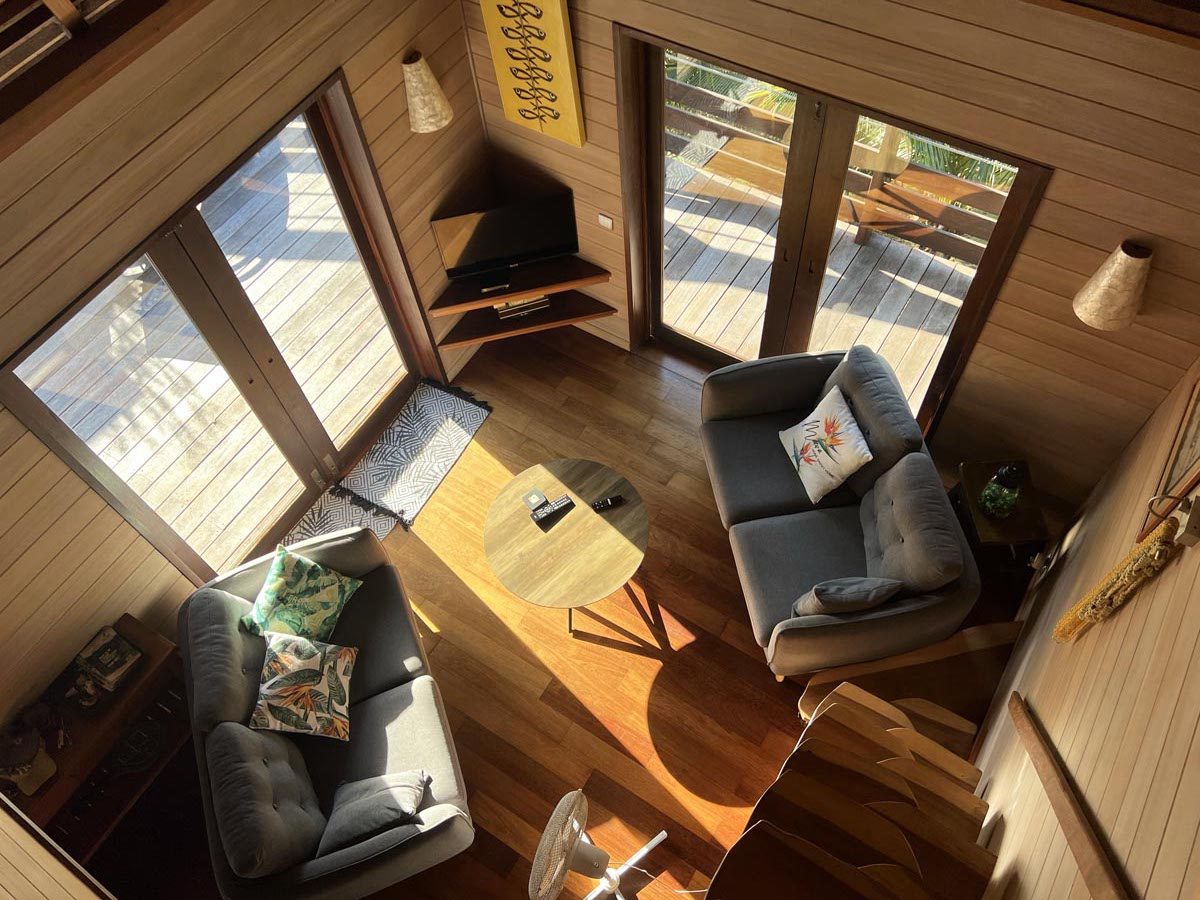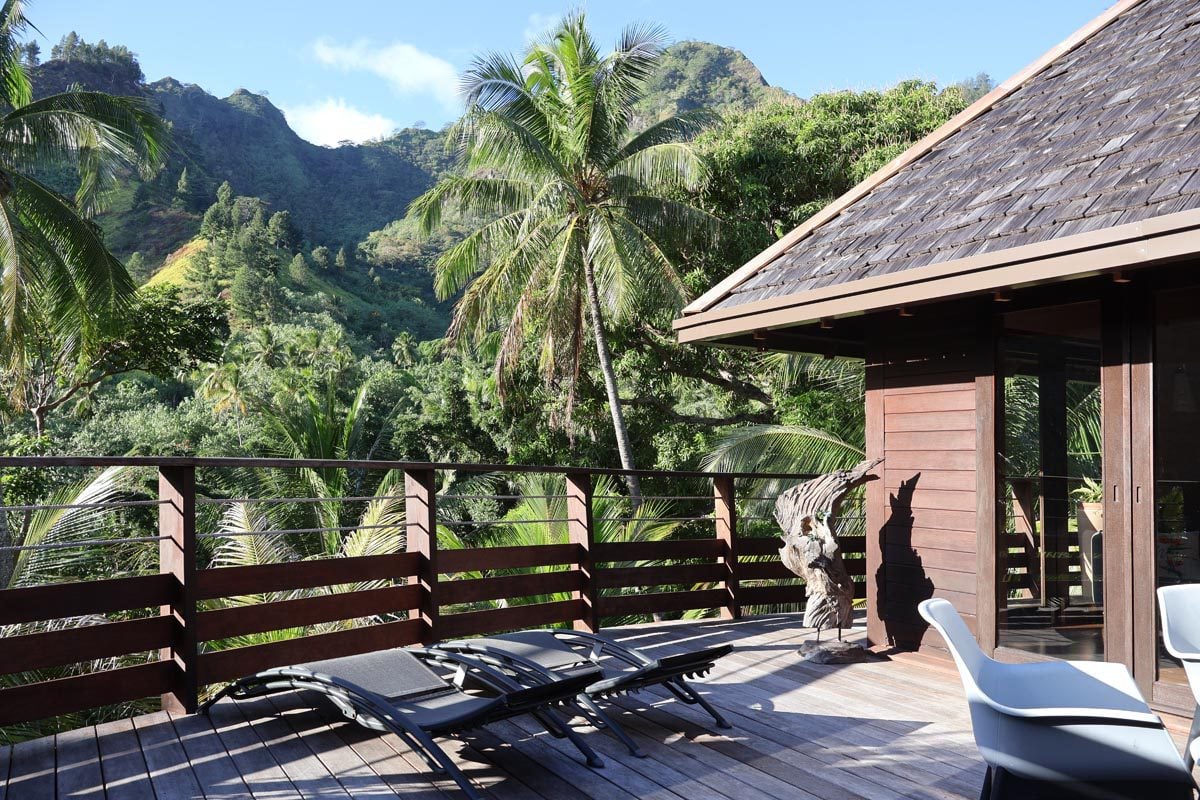 Camping and Hostels In Moorea
There's a growing number of establishments that offer dorm room stays for backpackers in Moorea. Check out the dorm room at Pension Motu Iti, ideally located between the two bays. Another option is at Camping Nelson, both for dorm room stays and for pitching a tent. This place is slightly out of date, but there are lots of dining and grocery options nearby.
Facts & Brief History
Moorea (properly spelled and pronounced Mo'orea) is a high island in the Society Islands archipelago. It was first settled by Polynesians about 1,000 years ago, arriving by boat (obviously) either from other islands already colonized in the South Pacific (likely originally departing from Southeast Asia). For many centuries, locals lived simply and traditionally – with local religion and myths ruling life. Perhaps this explains the meaning of the island's name – 'yellow lizard', likely stemming from local legend.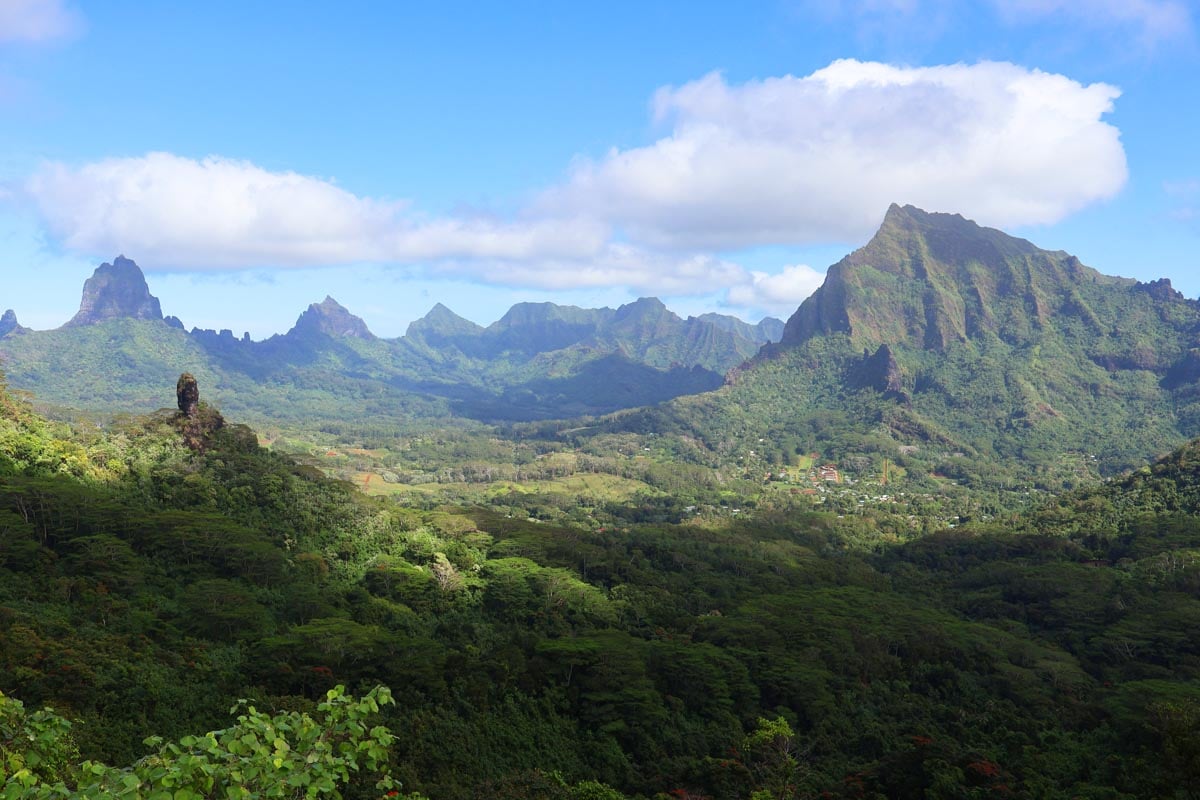 Samuel Wallis was the first European to make contact with the local Polynesians in 1767, followed by James Cook in 1769 and the Christian missionaries later on. With the arrival of the Europeans, traditional life gradually faded away along with much of the native population, who were not immune to the diseases brought over by the foreign visitors.
These days, Moorea manages to retain some of its laid-back charms while still feeling connected to the world. Perhaps this is the reason why so many French ex-pats and retirees call this place home, seeking the peaceful life that Moorea so beautifully offers. There are a little over 16,000 residents in Moorea, almost exclusively living around the very slim coastline. Unfortunately, such development is blocking parts of the gorgeous coastline, inaccessible to the public due to private homes forming long chains of private paradises (though the beach is public).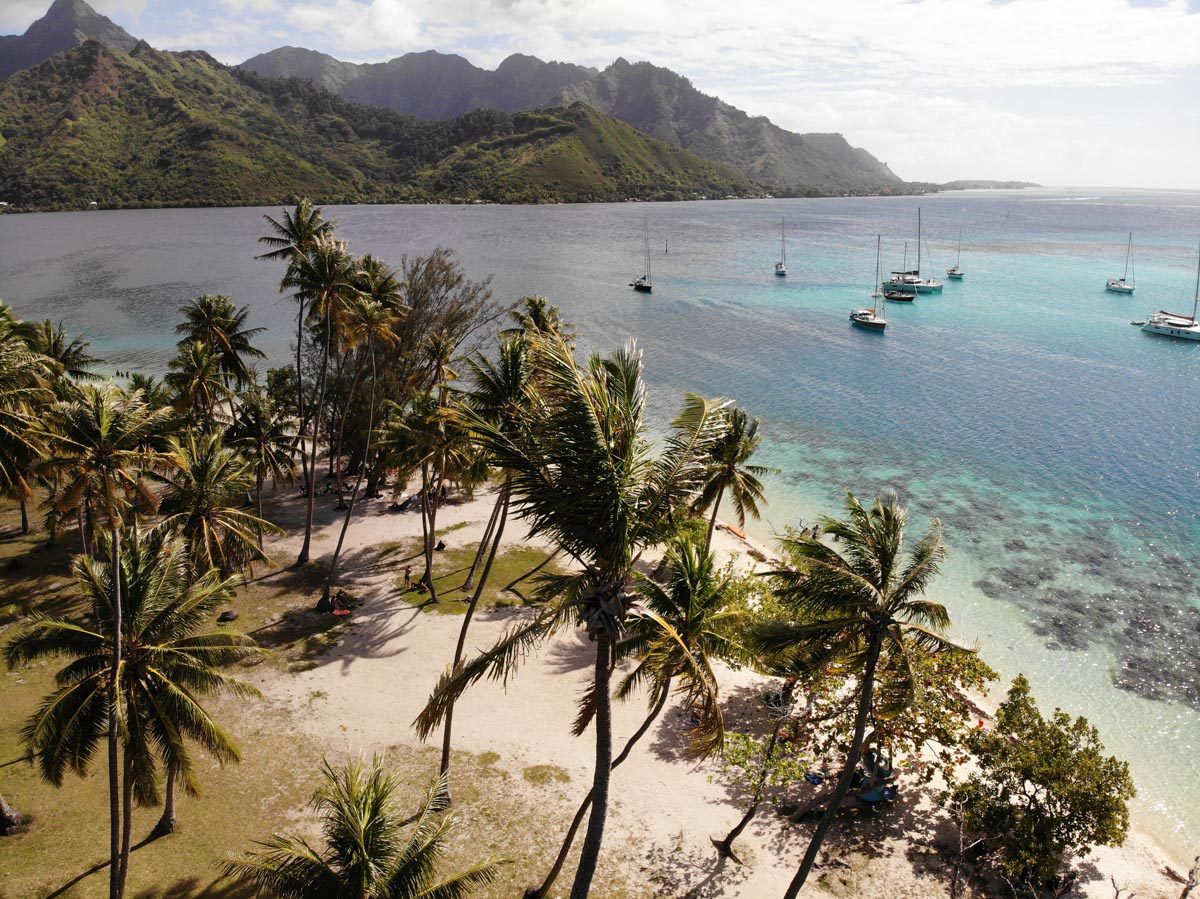 While in the past copra was a major source of local income, pineapple is the prime crop these days. In fact, Moorea is the 'pineapple capital of French Polynesia,' so I hope you like this delicious fruit because there's plenty of it. Tourism is also a major source of income, drawing honeymooners, families, and independent travelers who take advantage of the proximity to Tahiti – only 30 minutes away by ferry. The island's tourism industry was badly hit by the 2008 global economic crisis, with a few resorts shutting down – most notably the massive Club Med at Hauru Point.