Le Tahaa Luxury Resort: An Insider's Review
Like a floating oasis in the bluest of lagoons, Le Tahaa Island Resort & Spa is place to get away from it all, deeply relax and recharge your batteries. If you were about to follow the hype and spend your luxury dollars in neighboring Bora Bora – think again. Those who make the smart choice in heading to Le Tahaa for their luxury holiday, will find a slice of paradise that has yet to fully be discovered! Before booking your stay in paradise, here's an in depth Le Tahaa resort review.
Heading off to French Polynesia? In-depth island guides to all 5 archipelagos await you, including sample itineraries and essential travel tips & tricks.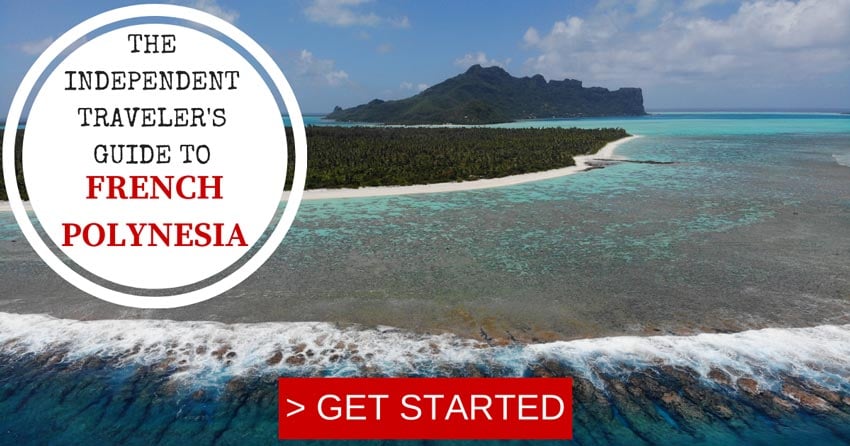 Tahiti, Tailor Made!
The Islands of Tahiti are among the last places to be colonized by mankind, 118 islands, each with its unique personality.
Get expert advice and assistance with planning your trip to the destination where tropical dreams come true!
---
Le Tahaa Island Resort & Spa is an award-winning luxury resort on a small islet facing Tahaa on one side, Bora Bora on the other, and nothing but azure water in between. A member of the Relais et Châteaux collection, it's considered to be one of the top resorts in an island nation already famous for its luxury options – attracting Hollywood stars in search of privacy and returning guests in search of reliving the magic of previous visits.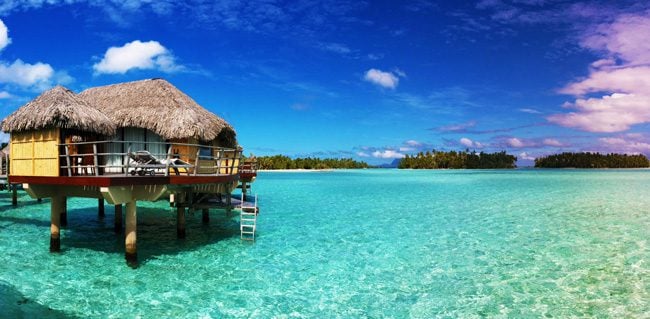 I stayed at the resort while visiting Tahaa & Raiatea and here are my impressions of the place in this review of Le Tahaa Island Resort & Spa.
Who Is Le Tahaa Resort Suitable For?
Le Tahaa appeals to both families and couples. Couples looking for a romantic getaway will love the privacy found in this resort while offering so many ways to say 'I love you'. Families looking for that special place will have a blast as well. Le Tahaa welcomes children and in fact, if they're 12 and under they can stay for free. There's plenty of room on the small island; everyone will find their own quiet spot to unwind.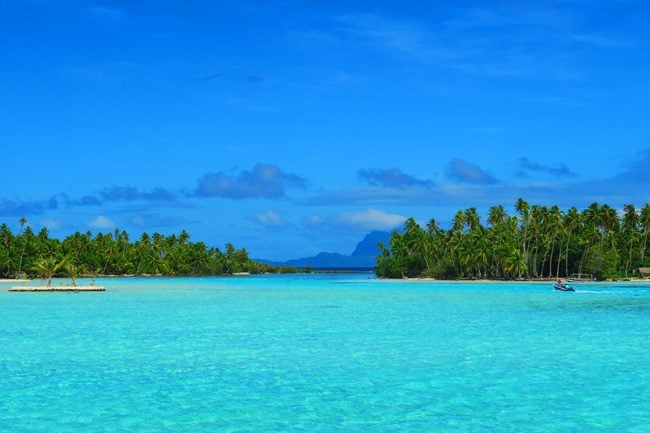 Getting There
If you're not arriving on a private helicopter (it's possible), the resort is a 35-minute boat ride from the Raiatea airport and 10 minutes from Tapuamu village on Tahaa. The resort will sort out the transfers and you'll definitely enjoy the view before being greeted at the pier with a huge smile and a heavenly scented flower necklace.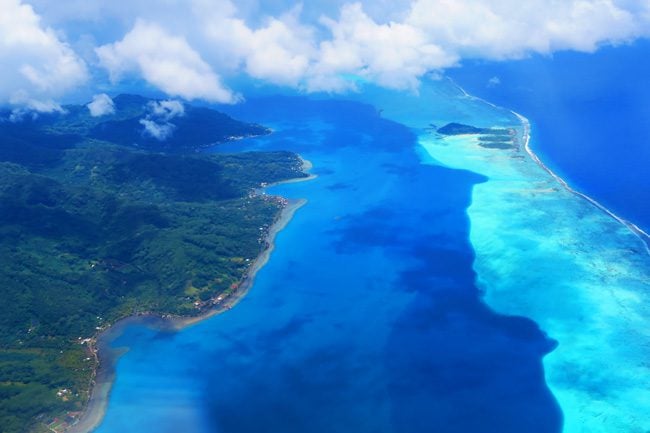 The Grounds
The resort sits on one of the prettiest small islets in the Tahaa Lagoon, those dream islands that you always see in travel magazines. When building Le Tahaa, the rule of thumb was to not disturb this pristine setting and its existing vegetation. In perfect harmony with the natural beauty of the island, walking paths curve their way around native palm trees and even the restaurant is nestled way up in the trees.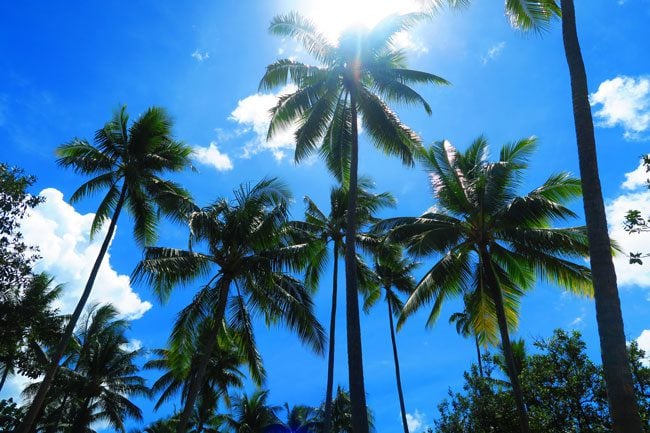 Le Tahaa caters to any energy level. Active guests will enjoy the floodlit tennis courts and fitness center, while aqua enthusiasts can grab a kayak or a jet ski to explore the magical lagoon. Fancy exploring the underwater world? Tahaa Diving is just a few steps away, and they'll take you to some of the nicest diving spots around.
When you're ready to catch up on some reading, grab a cocktail at the beautiful swimming pool or roll into a beachside hammock to unwind and drift off to wherever it is your mind wants to go.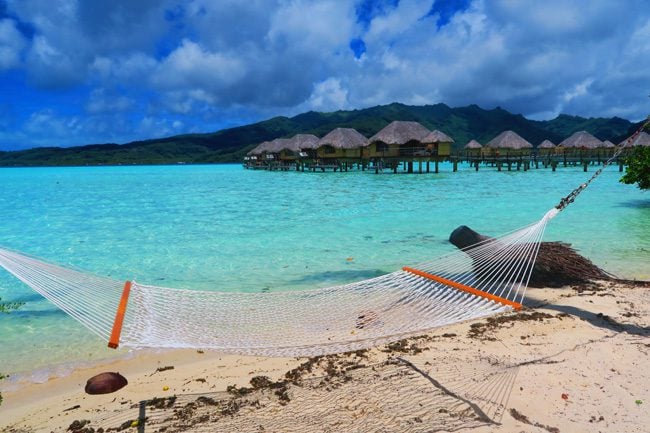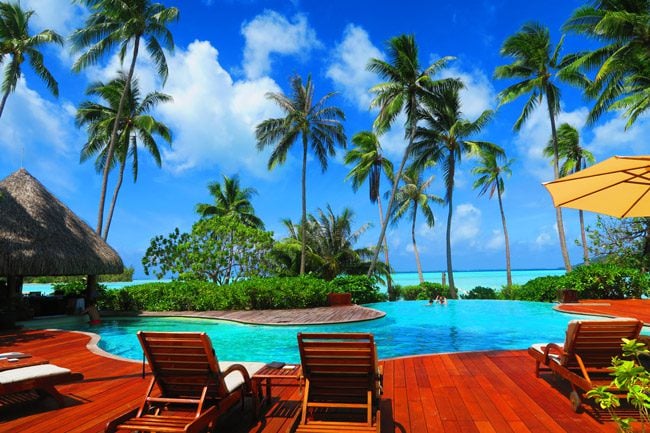 Overwater Bungalows & Villas
Choose from 57 luxury overwater suites or beach villas:
Overwater Bungalows
The signature accommodation in French Polynesia, overwater bungalows extend over the azure lagoon-like soft tentacles. Nothing beats rolling out of bed in the morning and stepping off the ladder for a quick swim, or lounging on the deck with a cool breeze watching a family of stingrays patrolling the lagoon. Le Tahaa features several types of overwater suites, 90 square meters of pampering luxury – overlooking the lagoon, Bora Bora, or the island's sunset side.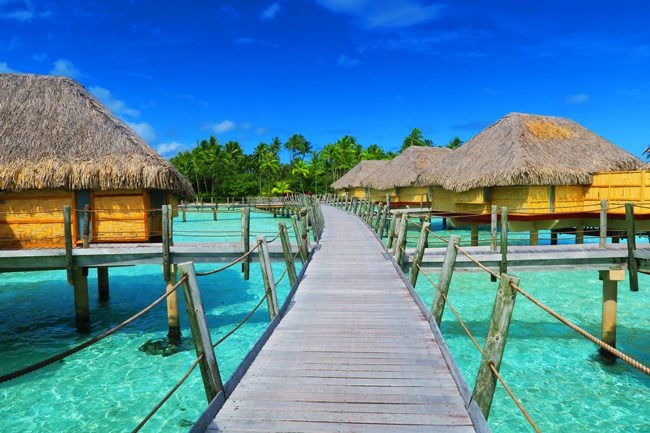 Whatever suite you choose, you won't want to leave it! Giant windows draw the beautiful lagoon inside and if that's not enough, a small glass panel helps you keep an eye out for what's happening beneath your bed. Your air-conditioned suite is equipped to the highest standard, with a Nespresso machine, a safe, minibar, shower & bathtub with toiletries and locally produced oils.
When you're done resting inside, step outside to your wooden deck. Watch what's happening out on the lagoon during the day and count millions of stars at night.
Beach Villas
For the ultimate privacy and comfort, why not stay in one of the 10 one or two-bedroom beach villas (180 & 260 square meters). Designed in exquisite traditional Polynesian style, your villa comes equipped with everything I already mentioned plus its very own living area, private gazebo, and small swimming pool set in a private garden.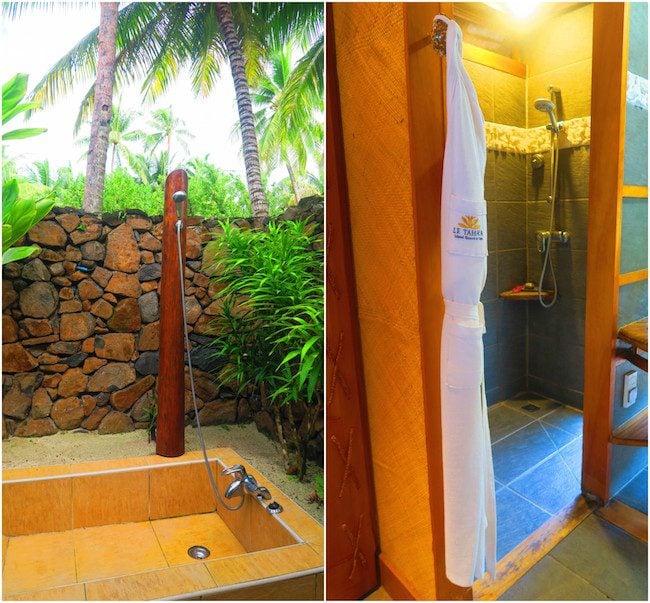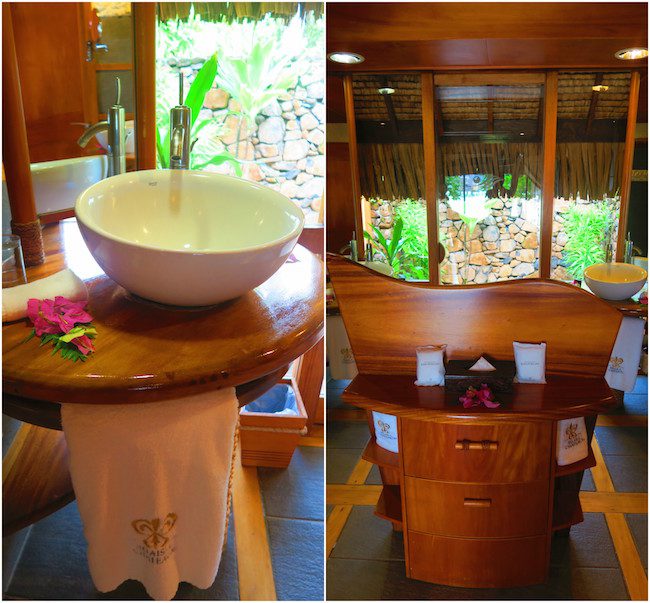 Your villa majestically opens up to a beach that seems so detached from life's usual stresses. It's the favorite choice of Hollywood stars and those looking for that extra slice of luxury.
The Spa
It wouldn't be a top-notch resort without a top-notch spa. After that long voyage, treat yourself to a Polynesian massage or choose from a wide range of treatments. Locally sourced vanilla and tamanu oils are always used – renowned for their rejuvenating and healing properties. Tamanu oil was used by the ancient Tahitians in so many ways and it'll do wonders for your skin.
The Beach
The prettiest beaches in the lagoon shared by Tahaa & Raiatea are found on the small islets at the edge of the reef, called motus. It just so happens that Le Tahaa occupies the dreamiest one – motu Tautau! The white sand backed by wild palm trees and cooled by the turquoise lagoon is truly worthy of an Oscar. But wait, there's more.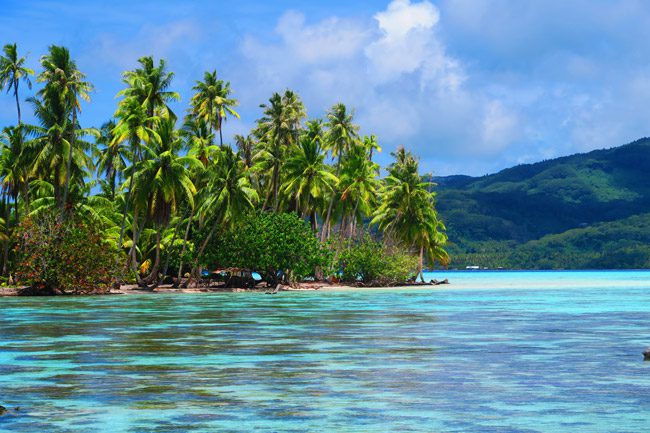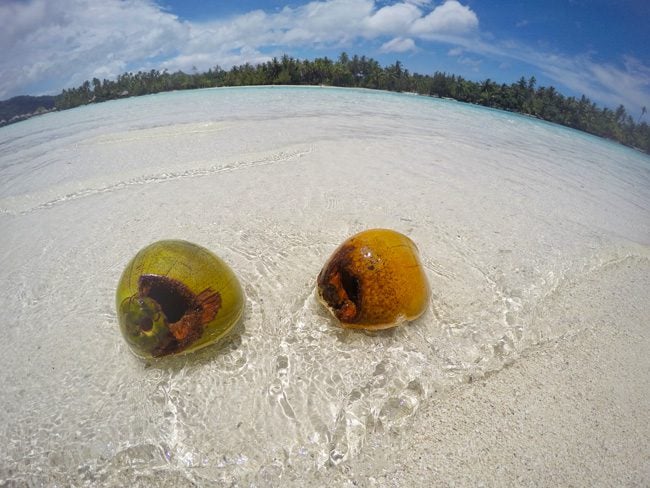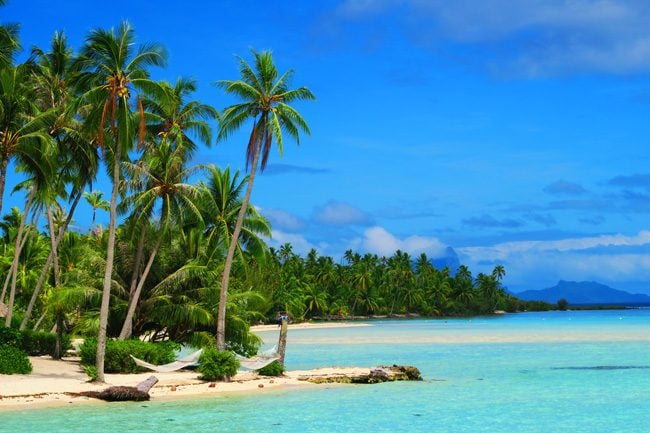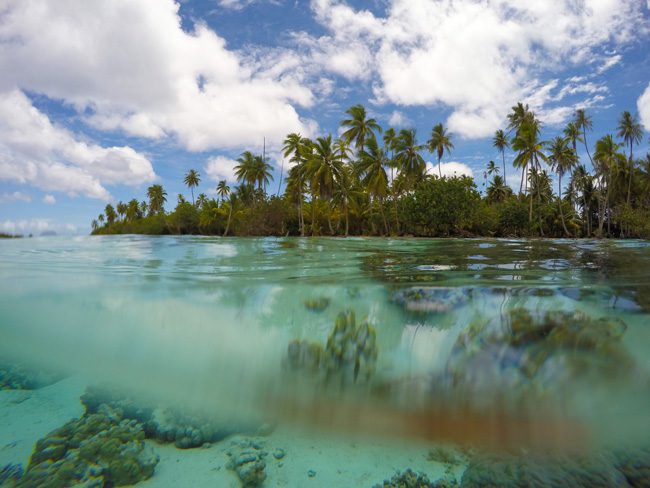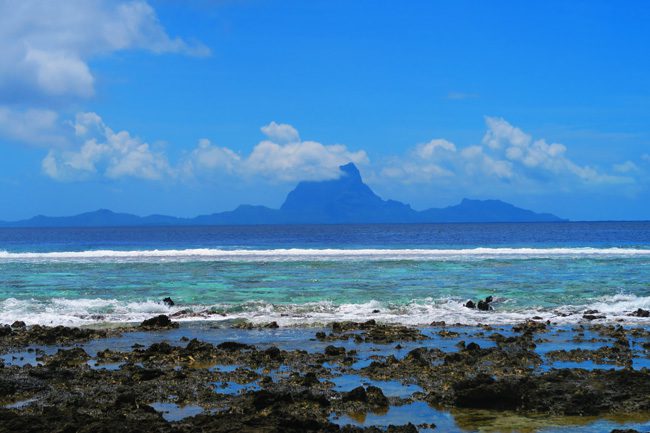 The beauty doesn't end at the beach, it continues beneath the calm waves. Grab your snorkeling gear and head to the channel between the resort and the neighboring motu. This area is known as 'the coral garden' and once you've had a look underwater, you'll understand why. Schools of tropical fish await you, some taking real pleasure in getting to know you from up close.
Dining
Le Tahaa Resort features three restaurants and two bars to satisfy any appetite. The fun starts at breakfast, with a stroll to the treetop restaurant overlooking the lagoon and Tahaa Island. Enjoy a hot & cold buffet that also features an exotic selection of fruits, locally sourced jams, and delicious pastries baked on the premises by a renowned French pastry chef. You might not know it, but baking in French Polynesia is mighty hard due to the humid climate, so chef – hat's off!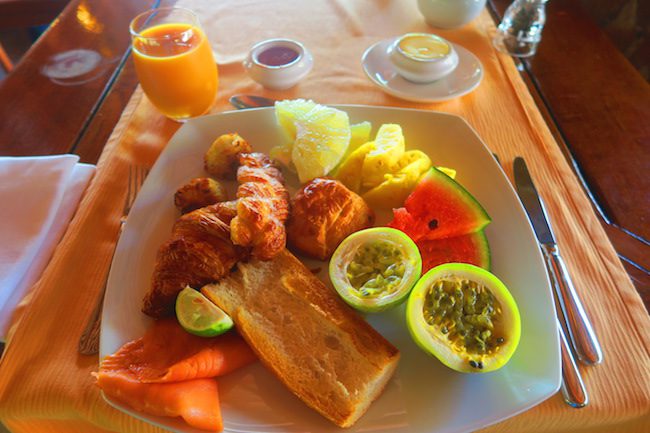 For lunch, head poolside and enjoy casual dining with the sand between your toes. My personal favorite is the poisson cru. You can't visit French Polynesia without having the 'national dish', made of raw chunks of tuna marinated in coconut milk, vegetables, and lime.
For dinner, the Vanilla Restaurant offers freshly caught seafood and international dishes. My favorite is anything with red tuna in it! Guests can also book one of the limited spots in the Ohiri Restaurant, where a small number of diners enjoy creative French-Polynesian fusion cuisine and fine wines. But that's not all! Once a week, the resort puts on a traditional Polynesian evening, complete with a dinner buffet and not to be missed fire dancing.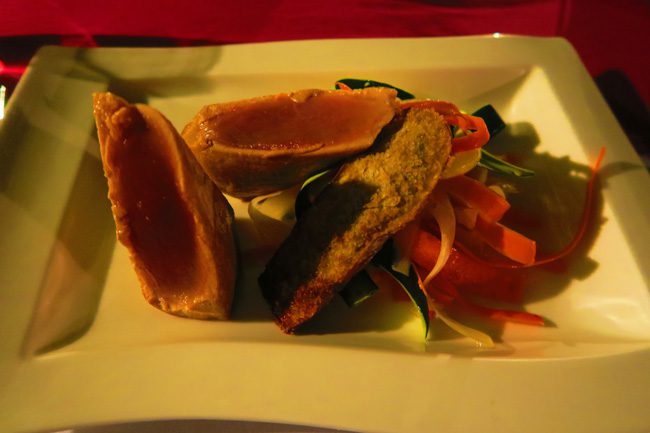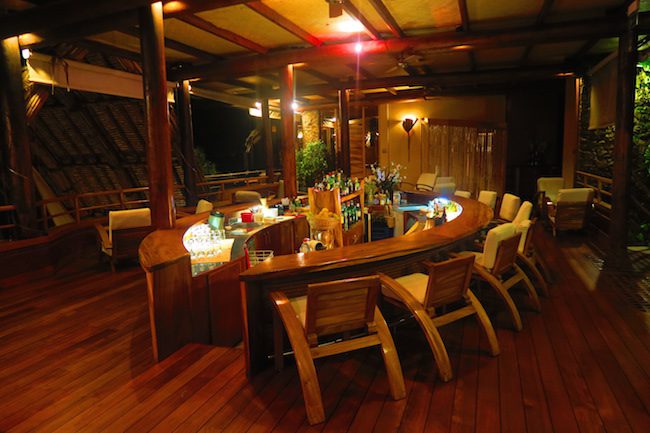 Activities & Romance
Tour the lagoon on a jet ski, explore the 'Vanilla Island', get married in a traditional Polynesian wedding, and even renew your vows. You'll find plenty of options for staying active and extra romantic, or just watch the millions of stars at night!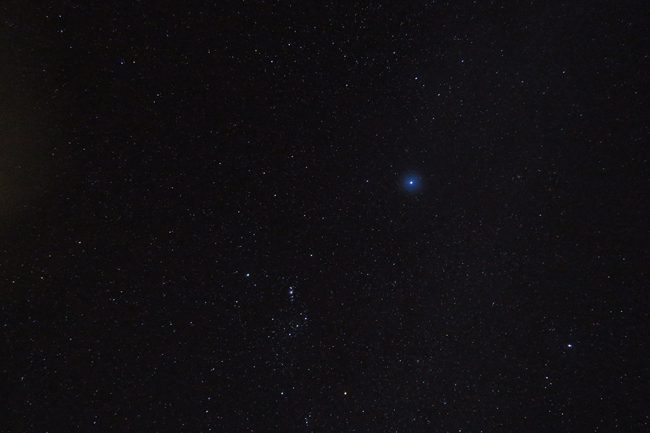 Bottom line: if it's relaxation & luxury that you're after – you could easily spend your entire French Polynesia vacation right here. There's really no need to follow the crowds to Bora Bora. Le Tahaa is authentic, gorgeous, and feels like it's still a well-kept local secret!
What's Next?
Tempted to stay at Le Tahaa? For more information about Tahaa and French Polynesia, check out these guides.
Tahiti, Tailor Made!
The Islands of Tahiti are among the last places to be colonized by mankind, 118 islands, each with its unique personality.
Get expert advice and assistance with planning your trip to the destination where tropical dreams come true!