J'aime Paris: This City Is One Giant Museum
Bonjour again from Paris! The last time we spoke, we got down to business and started to explore the town. This week's theme is all about art. I've said it before and I'll say it again, Paris is pretty much one giant museum! I mean, you go to the supermarket and pass by a gorgeous building that was built in 1750-something and it's no big deal, really. Then, you visit a Paris museum where it'll take you over a week to see everything, full of paintings by Picasso, Renoir, Monet – you know these guys, right?
I've been in Paris for just over a month and time is just flying. We've been blessed with an early summer… or at least that's what we thought, and you know how everything is just so much better when the sun is shining! So allow me to take you on a tour of Paris and bring you up to speed with what I've been up to lately. Sounds good?

It's not so smelly down here
On a beautiful Saturday morning, I started the weekend with a visit to Paris sewers of all places! You see, I'm one of these guys that love those Discovery Channel shows that show you how things work. So I couldn't resist the opportunity to head to underground Paris and visit the Paris Sewer System Museum. As you descend below ground, you walk along an active sewer smack in the middle of Paris! The city has fought a centuries-old battle with water & waste management, and you get to learn all about that. Apparently, things got so stinky a few centuries ago in Paris, that all the rich folks moved to the suburbs. Lucky for us, it's surprisingly not that smelly down here and I bet the museum's toilets use the shortcut!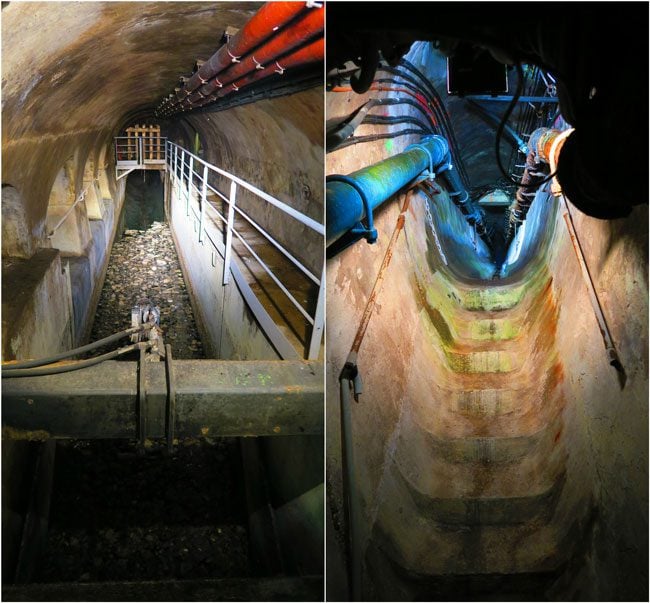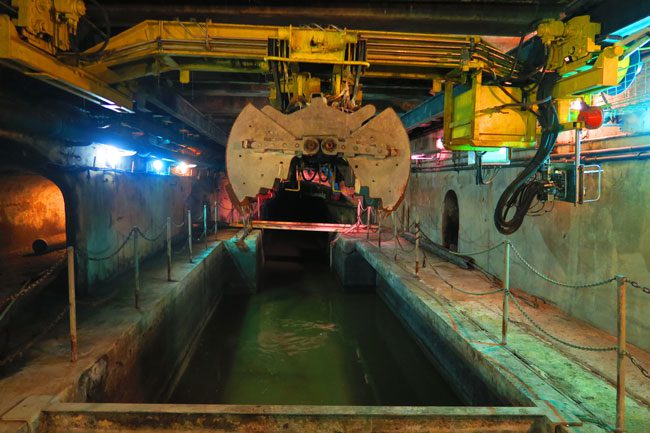 Exploring the 7th arrondissement of Paris
Next up on this beautiful day was the iconic Eiffel Tower, all part of my exploration of the posh 7th arrondissement (district) of Paris. Believe it or not, the tower was meant to be dismantled after the Universal Expo back in 1889. Can you seriously imagine Paris without it?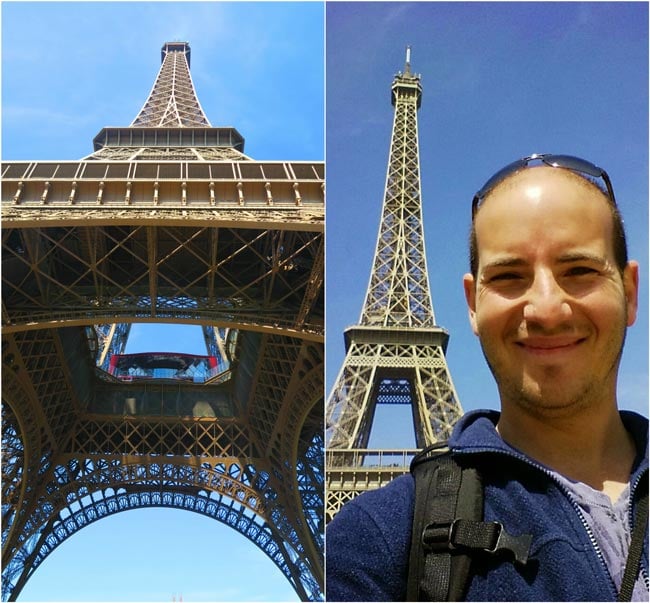 From the madness of the Eiffel Tower (soooo many tourists), I headed to a little slice of heaven right in the middle of Paris – the Rodin Museum. Though the mansion was closed, the gardens are what interested me anyway and they did not disappoint. Scattered around are some of the sculpture's most famous works such as The Thinker and The Gates of Hell. You could seriously just park it right here for a few relaxing hours but hey – there's plenty more to see!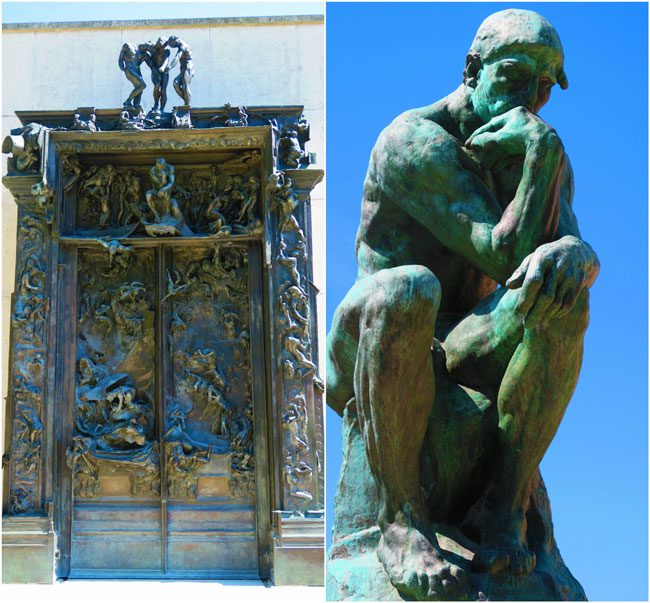 Next up was the stupendous Eglise du Dome in the Invalides Quarter. If you read my posts, you should know by now that I'm a real sucker for old European churches – I simply can't resist visiting them. But this one is on a whole new level. You feel super tiny inside, which is funny because the most famous resident and the prime reason people pay to get in – is none other than 1.68m tall – Napoleon Bonaparte. Ever heard of him? Well, he's chilling out for eternity in a massive tomb inside an even more massive open crypt.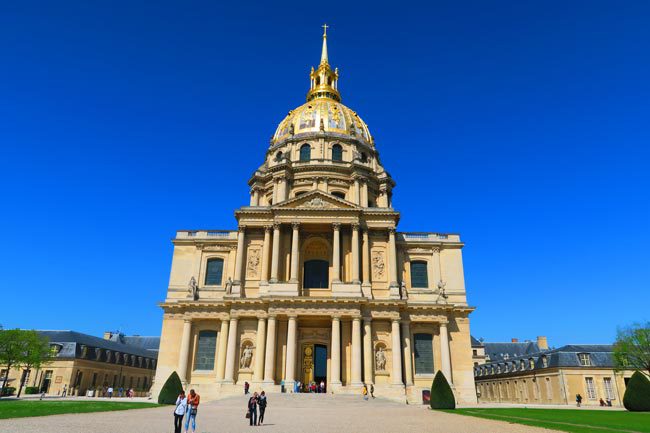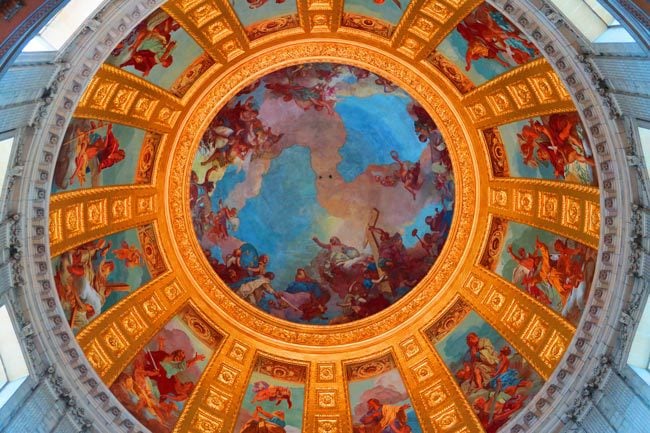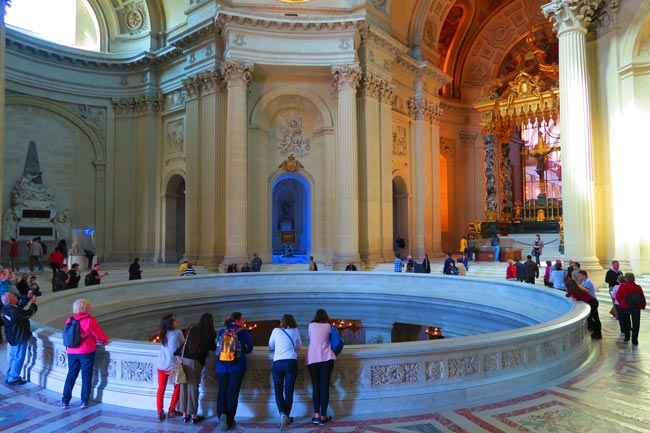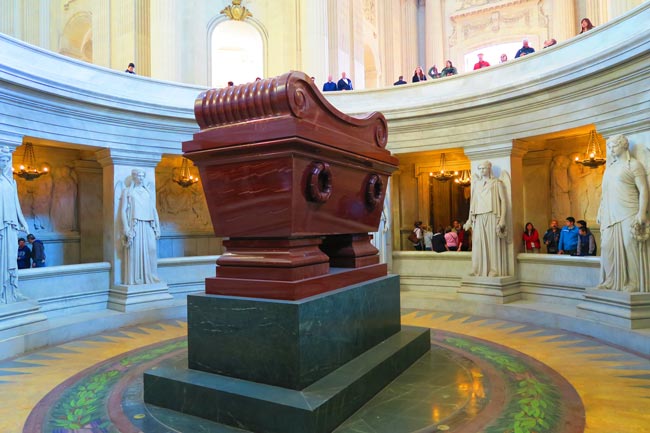 What else did we have….? Well, the rest of the day was spent chilling out in the très chic Rue Cler, where Saturday means: a super cool antique market, lots of sunny options for brunch and one of the best pastry shops in all of Paris – Gâteaux Thoumieux. Oh, and there are some pretty nice views of the Eiffel Tower from here, the kind of Paris photos you see in posters.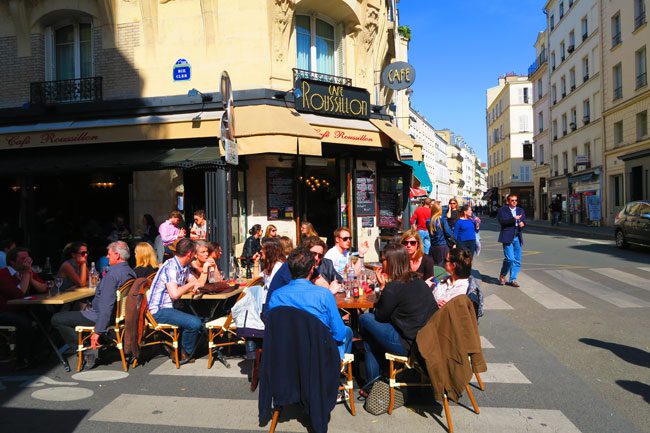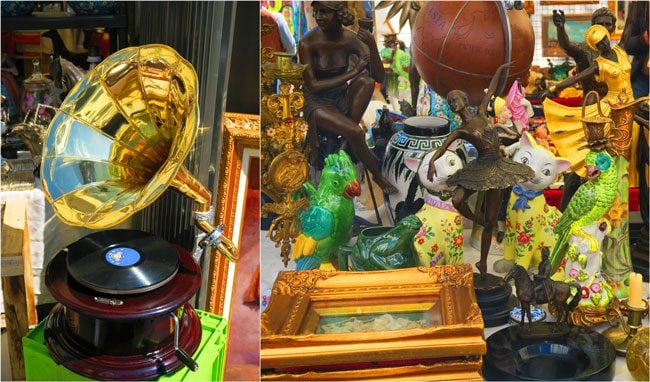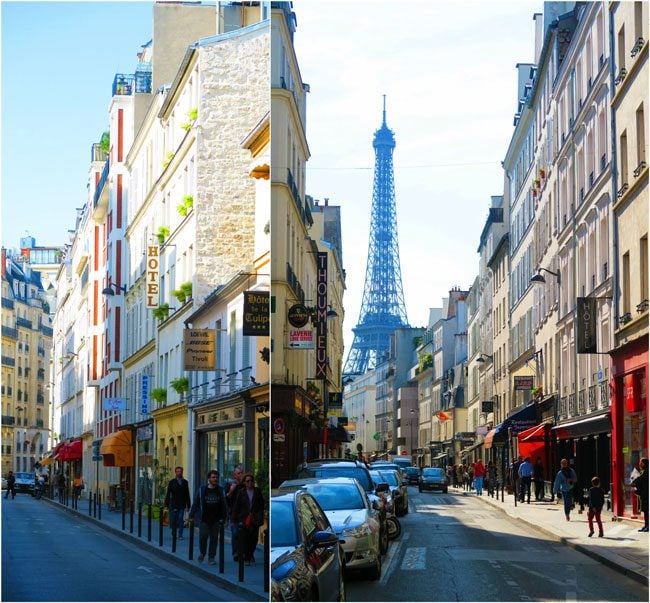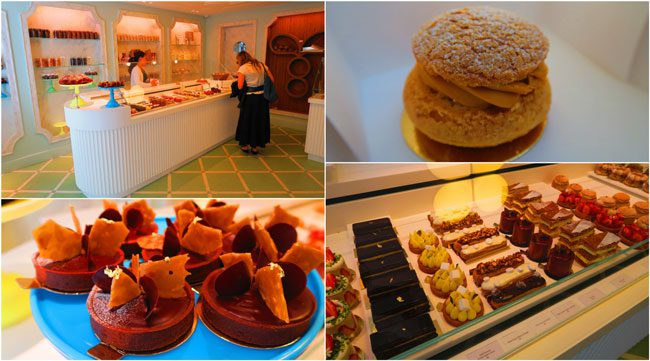 To get home, I crossed the most beautiful bridge in Paris, the Pont Alexandre III. I told you Paris was one big museum!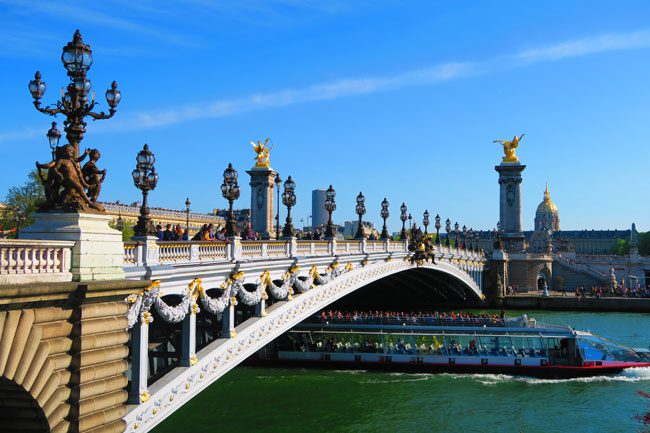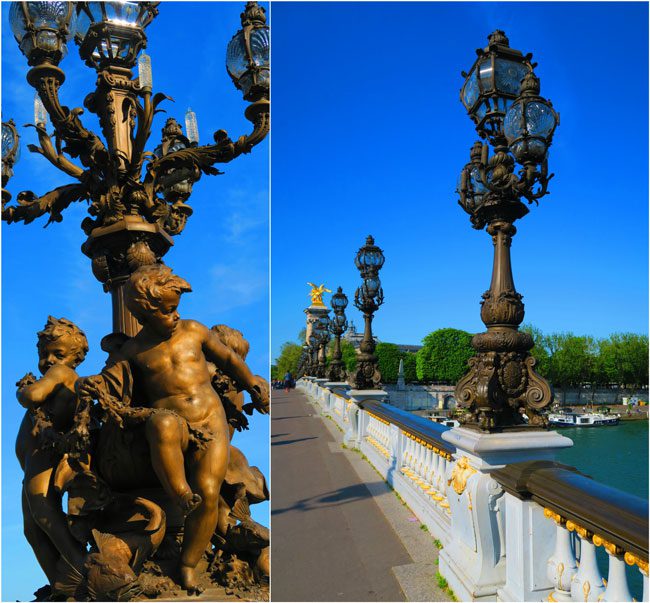 The islands of Paris
On Sunday I explored the islands of Paris. No, these aren't exactly tropical islands, but Île de la Cité & Île Saint Louis are pretty much where Paris started. You feel that spring is in the air, with tons of 'gardening shops' keeping busy. Soon, we'll see those cute old charming window ledges decorated with plants.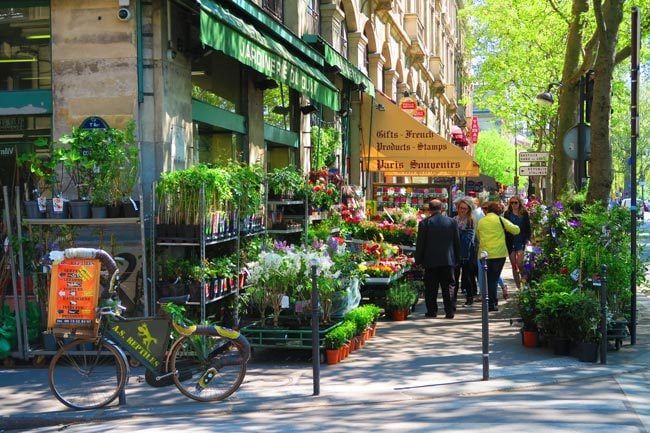 I crossed the oldest bridge in Paris, the Pont Neuf, and right on the other side, is one of the most romantic spots in Paris. There's a tiny park on the edge of this tiny island that's just perfect for a picnic along the River Seine.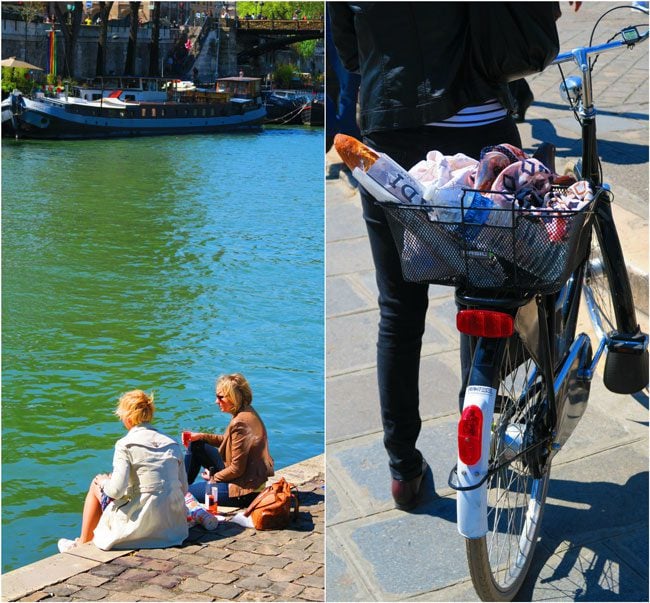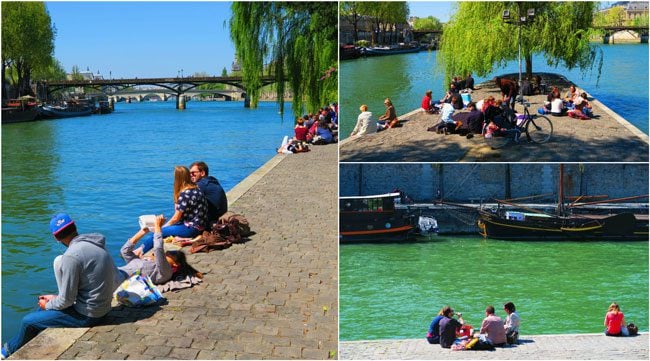 Next up was Sainte Chapelle, one of the last remnants of an old palace that used to sit here and boy, what a remnant it is. It was built in the 13th century when being Gothic was cool and if you get here when the sun is shining through, you might get the feeling you're tripping on LCD (not that I've ever tried). The vast array of colors shining through the stained glass is a natural high.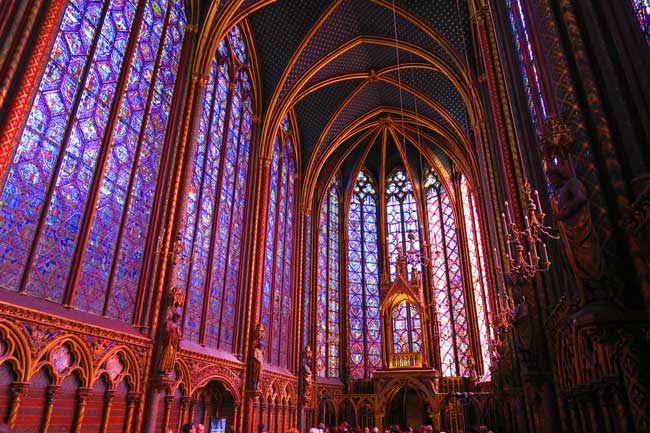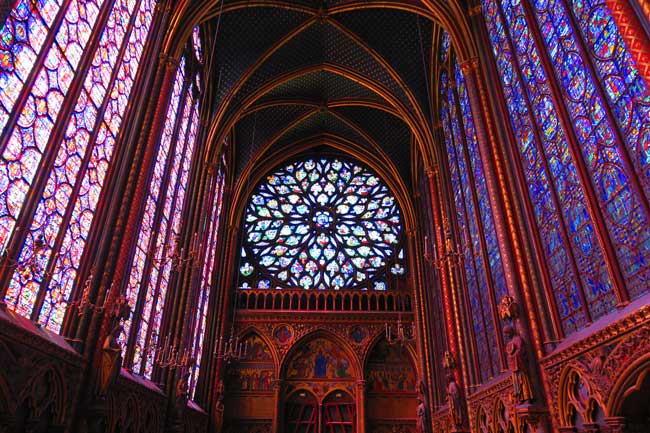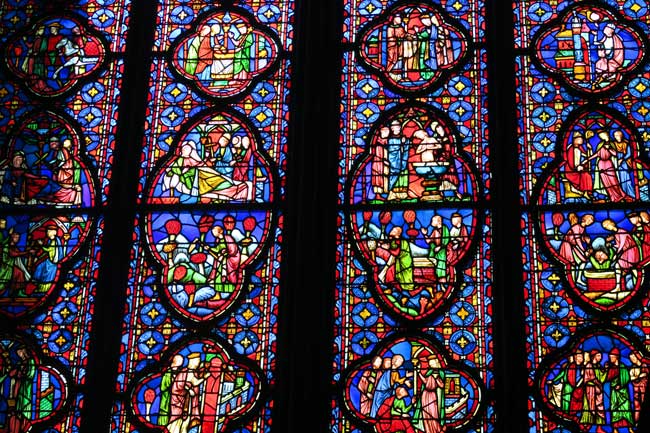 From one chapel to another cathedral (I told you I can't resist), I crossed the road to visit the flagship cathedral of Paris (every town has one, admit it) – the Notre Dame de Paris. It's free to get inside but I bet people would be willing to pay. Outside the cathedral, lots are happening along the river and if you come here during spring – you'll see this beautiful tree.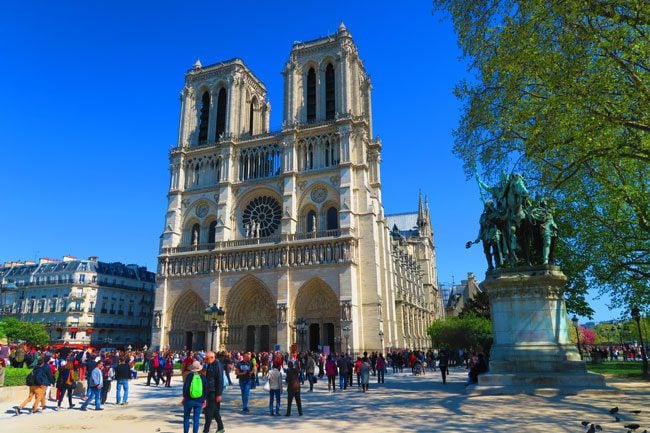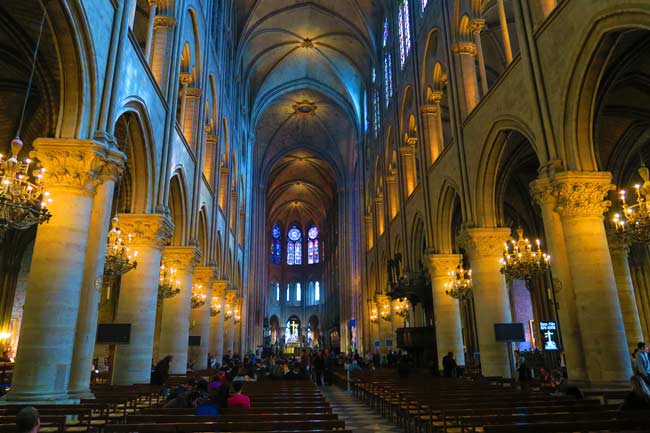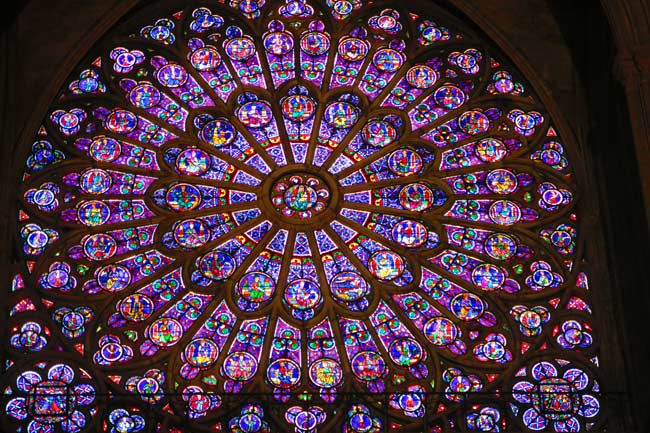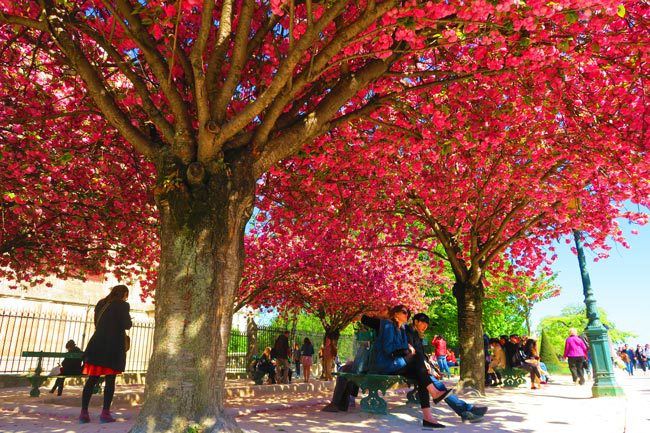 After a sunny coffee break, I crossed to the quieter of the two islands – Île Saint Louis. Even with the biggest mortgage, you could get, there's no way you'll be able to afford the homes over here. There's a good reason why – it's like a quiet little village. But there is one enterprise that brings the crowds and that ice cream. Île Saint Louis has to be the prime spot for ice cream in Paris. Those who know, head straight to the original Berthillon, for the best ice cream in town!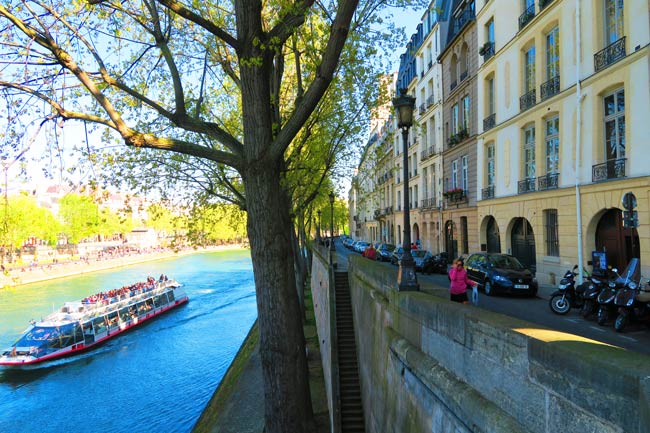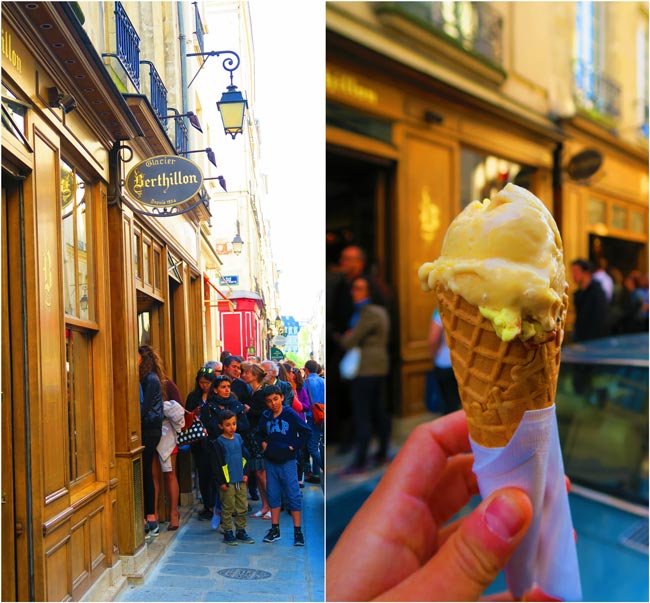 Van who? Never heard of him!
My artsy week wasn't finished just yet. The major Paris museums can be super difficult to visit during the weekend. Wiser visitors utilize late evening openings when things are a lot quieter. On one such evening after work, I visited the Musée d'Orsay. The building itself is worth the visit – an old railway station that was crumbling down until converted to this beauty. The real highlights though are the Impressionist masterpieces on display here. Let's see who's here: Van Gogh, Cezanne, Monet, Picasso, Renoir and lots more. There's also one painting that caused a great deal of controversy back in the day but you'll have to click through to find out!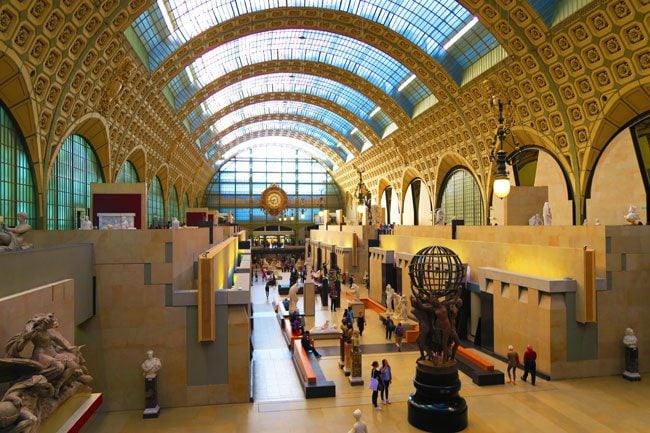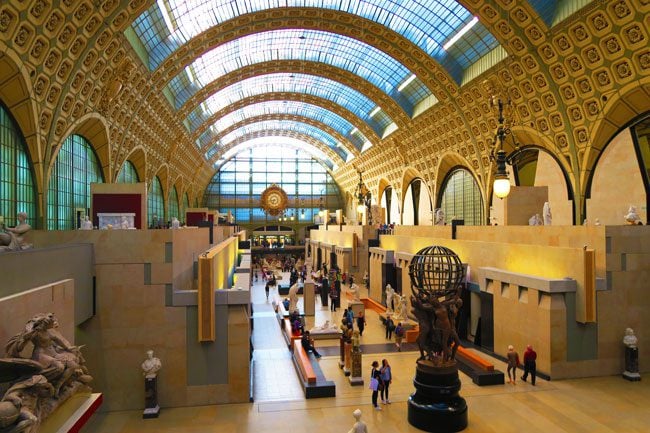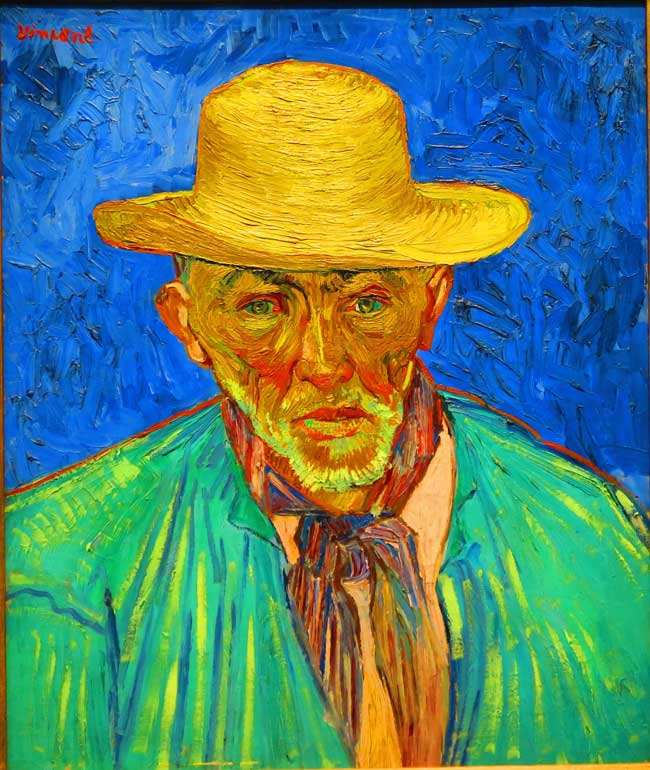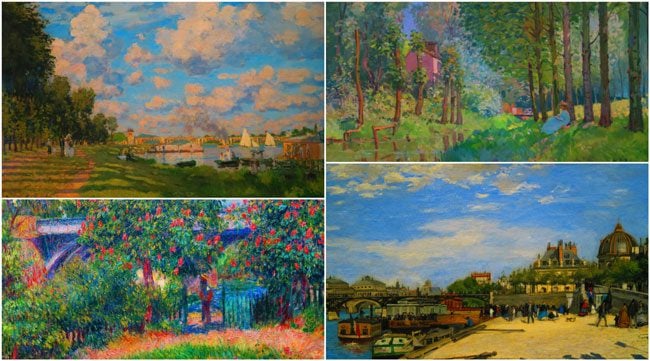 Mona Lisa smile
As the working week ended, I finally made it to the Louvre after several visits to Paris and one failed attempt to get inside during the weekend. What can I say? The Louvre is really the best Paris museum I've visited and I've only seen 20-25% of it so far (as Arnold would say…). I can tell you that Miss Mona Lisa is not the real highlight here but rather the other paintings (some of them are simply huge), the sculptures, ancient artifacts and the … ceilings! This used to be a palace after all.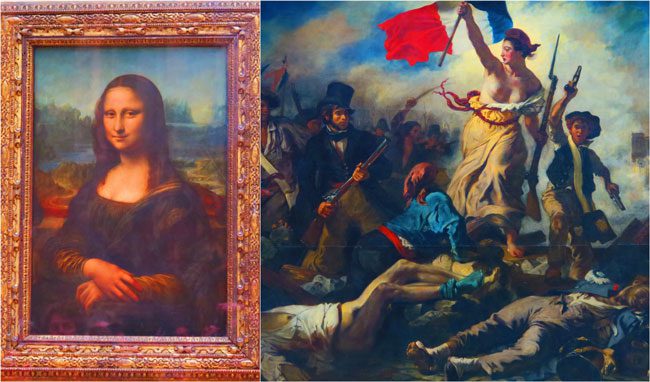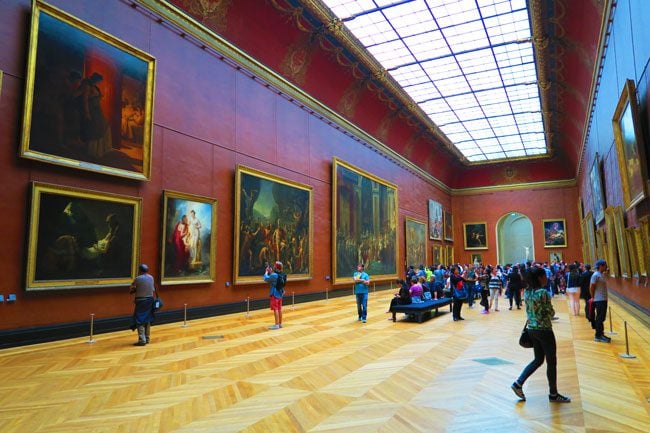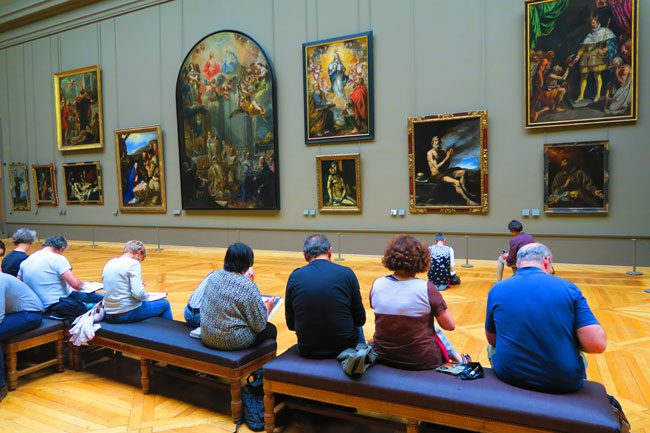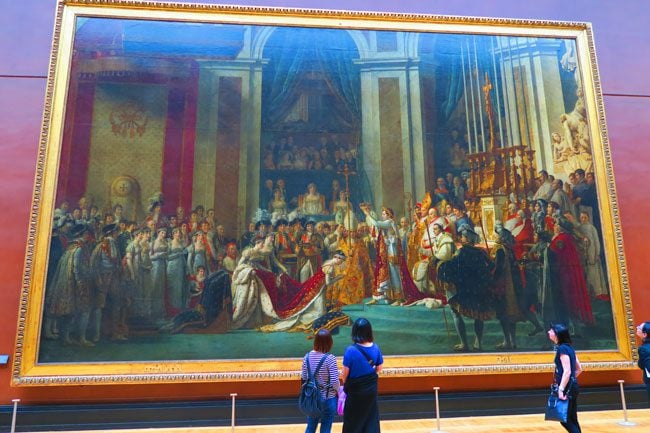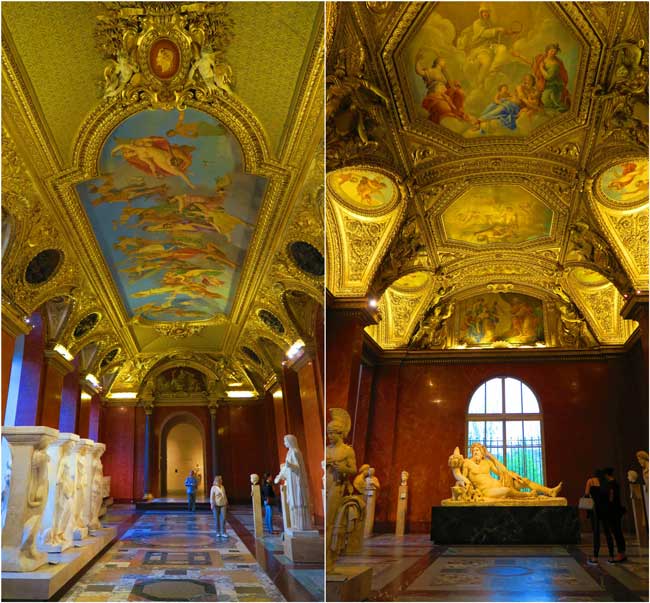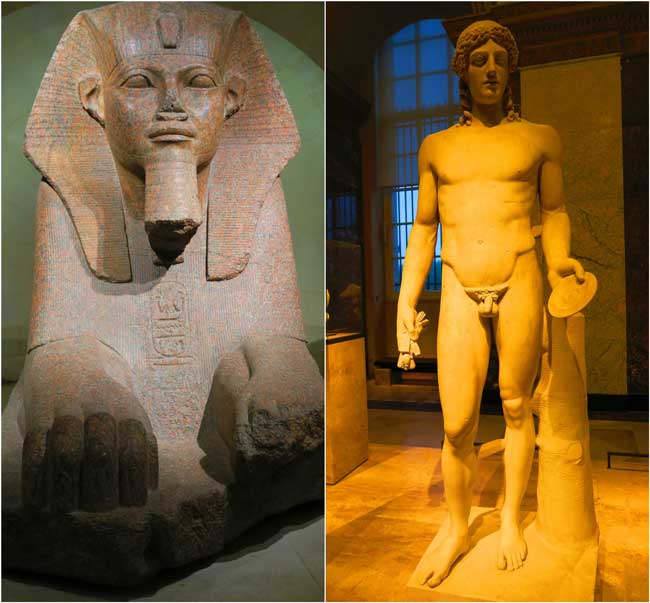 A few surprises along the way
A special surprise awaited me on the walk of home, of all places. Have a look at Paris during sunset and tell me what you think. Nice ah?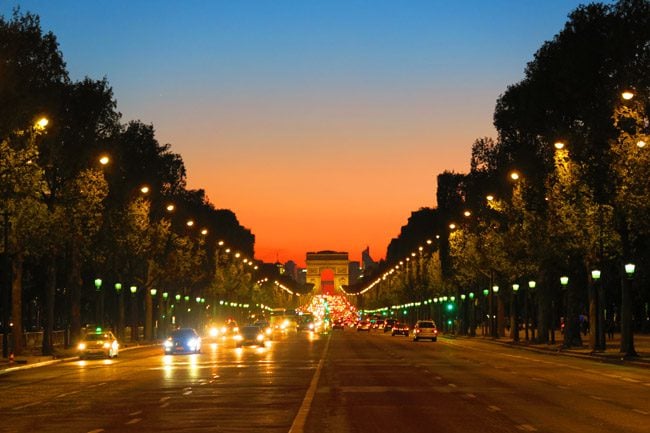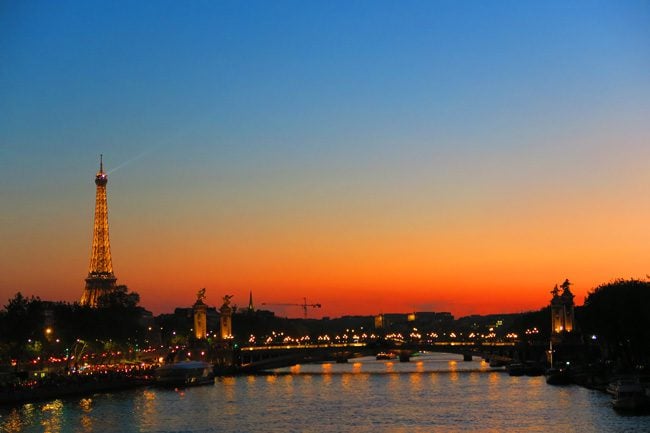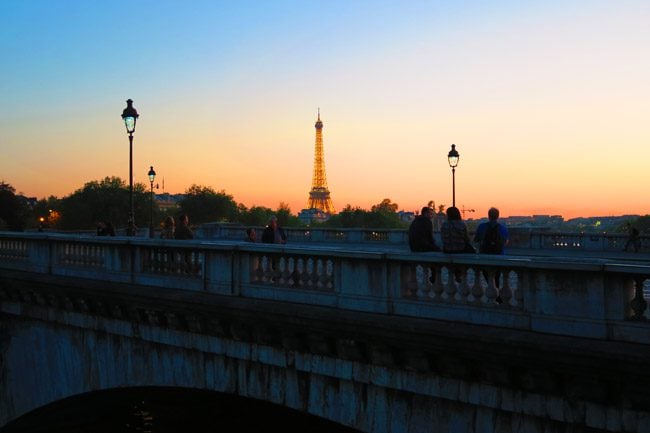 Oh, and one more reason why I love Paris. You walk home super tired and just wanting to get into bed and you hear some jazz playing from some bar you just passed. You can't resist, turn back, step inside, have a glass of wine and finish off your week – in style!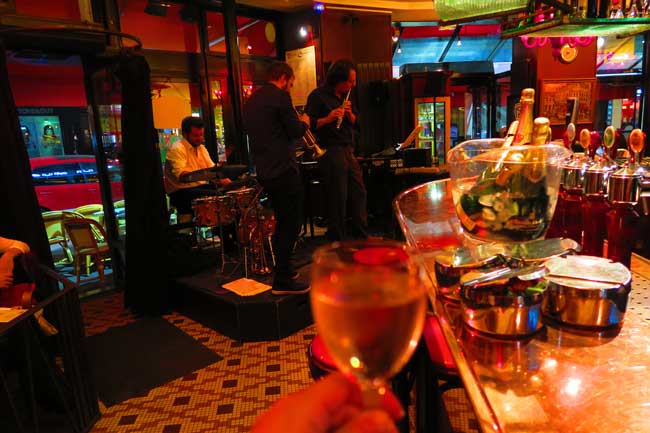 But it's not all paradise in Paris. I told you earlier we were tricked to think that summer had arrived early this year. Have a look at the weather forecast that… was pretty accurate in retrospect. As Mick wisely said: you can't always get what you want!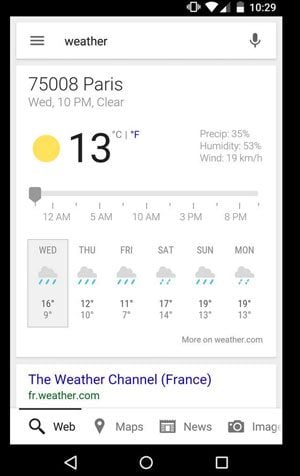 And if you've made this far down the post – thank you! You're rewarded with this strange and funny karaoke attempt on the Paris Metro late at night. Was this guy seriously trying to make money? He really does need a hero…