Paris is one of the greatest cities in the world. Above ground, it's one huge museum and with every corner turned, another architectural masterpiece is discovered. Yet below ground, lie numerous engineering marvels such as the famous Metro, which you'll likely use during your visit to Paris. Much like the Metro is the arteries and veins that keep people moving in Paris, the Paris sewer system is the city's arteries and veins when it comes to keeping it sanitized and with a constant supply of fresh water. A visit to the Paris Sewer System Museum will show you this part of Paris and it's one a few unique things to do in Paris.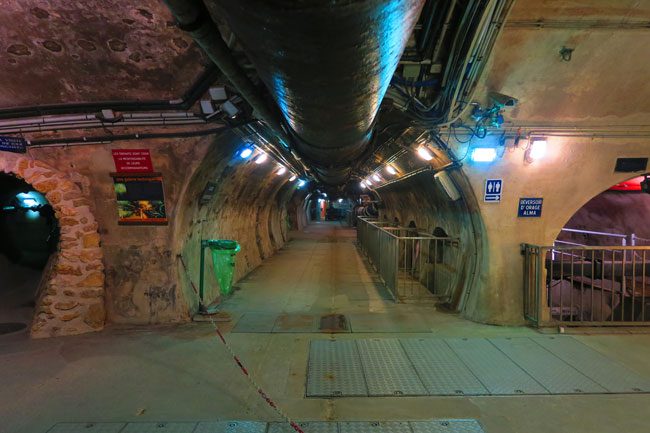 A bit of history
Parisians have dealt with the challenge of collecting waste water and bringing in fresh water from the time of the Middle Ages. For years, waste was simply dumped into the River Seine – not before it flowed openly in the streets of Paris. Water had to be piped from underground springs or brought in via aqueducts later on. The problem got so bad, that many of the wealthy residents of Paris simply left town because the stench became unbearable.
It was not until the reign of Napoleon the First that a proper sewer system was starting to take shape. But it was only in 1850 when Baron Haussmann started to construct the Paris sewer system that we pretty much know today, consisting of double pipes: one for waste and one for fresh water. Haussmann was appointed by Napoleon the Third to modernize the overcrowded city of Paris and he is credited with a lot of what a visitor might see today while walking the streets of Paris.
Today, Paris has over 2,000km of sewer tunnels, collecting 1.2 million cubic meters of wastewater every day and work is not done yet in modernizing this massively complex sewer system.

Before heading to Paris, pick up your copy of The Rough Guide To Paris (only $17 on Amazon). Together with this guide, it'll be your best friend in The City of Lights. 
Why should you visit the Paris Sewer System Museum?
A visit to the Musée des Egouts de Paris gives you the rare chance to head deep into underground Paris, a world of its own. Sure, you'll likely take the Metro once or twice during your visit, but this is on a whole other level. On a rank of underground visits, the famous Catacombs of Paris is a definite winner but good luck getting tickets. If you like engineering marvels, curious about the history of Paris or just want to understand how megacities functioned in the past and in the present, this is an interesting thing to do in Paris, not to mention off the beaten track. The Paris sewer system also served as the backdrop for parts of Victor Hugo's Les Misérables.
So, if you like watching those Discovery Channel shows on how stuff works and have a curiosity when it comes to history, then you'll like this place. Oh, and one more thing, it's surprisingly really not that smelly down here at all!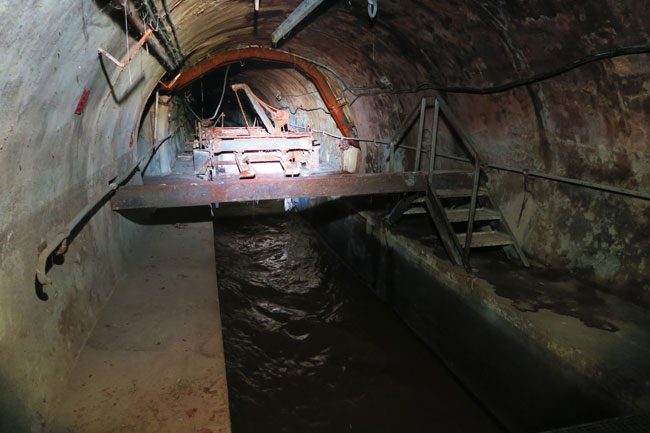 When to go to Paris Sewer System Museum?
The museum is open everyday except Thursday and Friday from 11 am – 5 pm in the summer (until 4 pm from October to April). Keep note however that the museum is closed for an annual maintenance for two weeks in January. Tickets are only €4.50 per adult and it's not necessary to book in advance if you're not part of a large group.
How to get to the Paris Sewer System Museum?
Take the metro and get off at the Alma – Marceau station. Cross the Pont de l'Alma bridge to the south bank of the River Seine (this is where Princess Diana died) and make a left to 93 Quai d'Orsay. You'll see a small booth and that's the entrance as well as the ticket booth.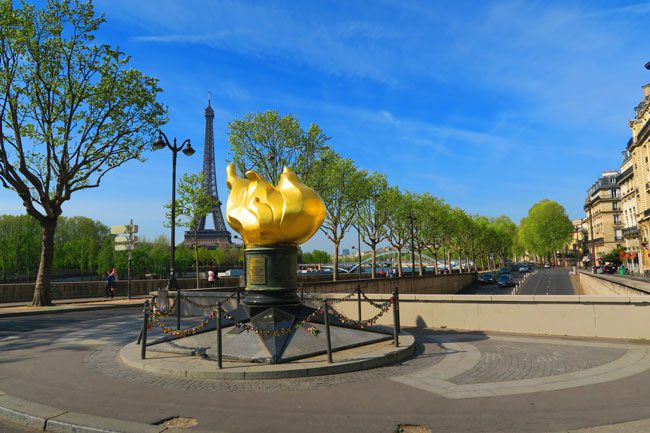 How long should you spend there?
If you wish to read all the explanations (at least the ones that are also in English), allow yourself 1-2 hours max. It's not a huge place and your visit can be combined with exploring the beautiful 7th arrondissement (district), which is home to the Eiffel Tower, Napoleon's Tomb, the Hôtel des Invalides, Rodin Museum and the wonderful weekend market at the trendy Rue Cler (among so many other things).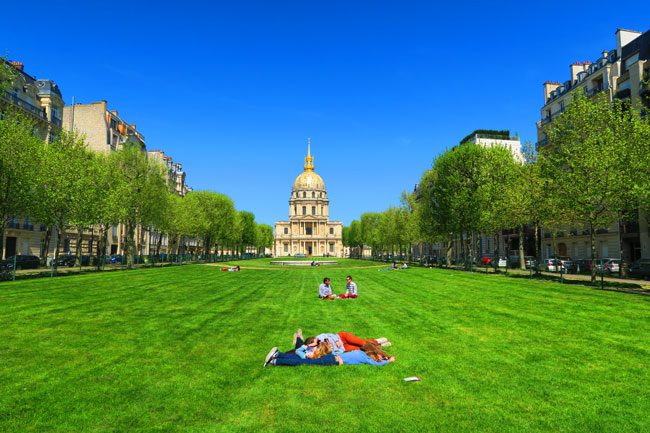 What to do at the Paris Sewer System Museum?
Your tour will begin of course with a descend down to the active Paris sewer system. Upon your descent into underground Paris, you'll visit a former section of a main sewer and get to see just how big the pipes that move things around are.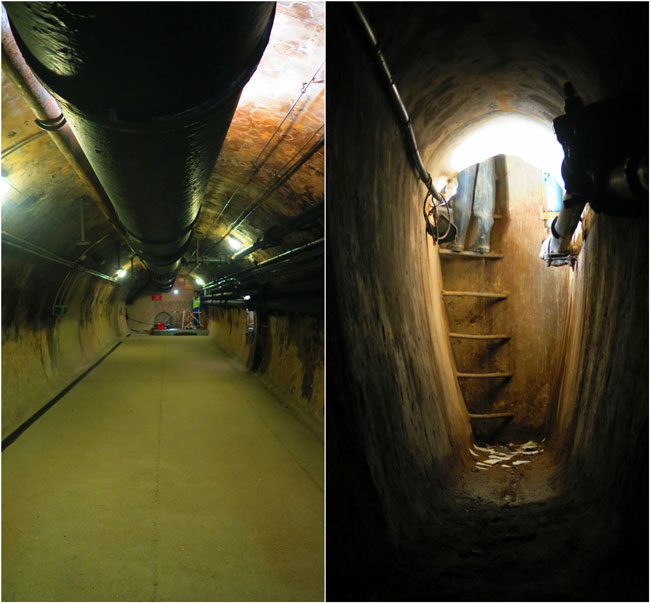 You'll then continue venturing deeper into the Paris sewer system and get to see some interesting tools that are used to, how should I put it lightly, keep things moving, or in other words, collect the solid waste. By now, you are standing over an open sewer where waste is flowing beneath you at a rapid pace. But don't worry, it's not that smelly down here at all.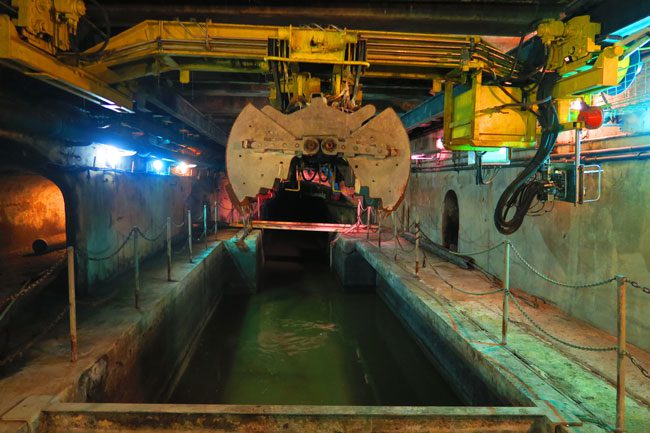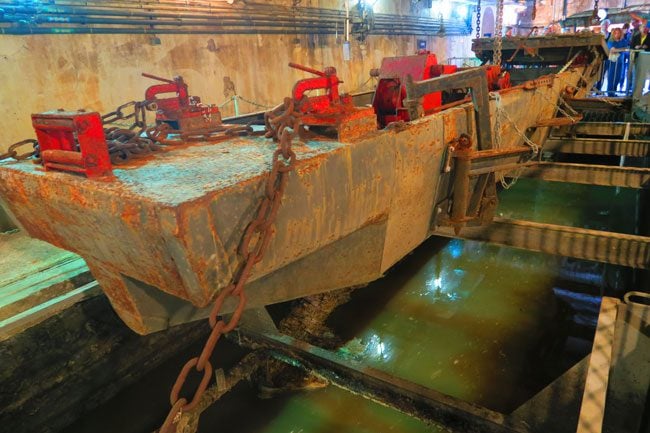 As you continue your tour, you are very near the Eiffel Tower and the famous Ecole Militaire, but you wouldn't know this as down here, it's impossible to have any sense of orientation.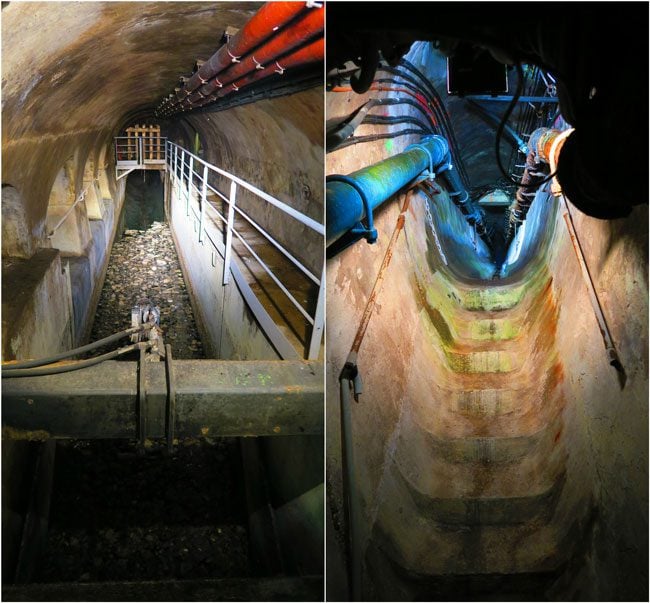 The most interesting part for me actually did not involve any 'sewer equipment'. Towards the middle of your visit, you'll enter the Belgrand Gallery. It is here that you'll get the chance to learn about the history of water & waste management throughout the centuries, all the way from the times of the Romans to the Middle Ages, the Renaissance, the French & Industrial revolutions and all the way to the present day. It was super interesting to hear how Paris evolved and how this monumental problem was finally resolved (though this fight never really ends).
Before you start to head above ground, you get the chance to visit the toilets, where the waste must have a very quick trip to the sewer. But seriously now, coming back above ground really puts things in perspective.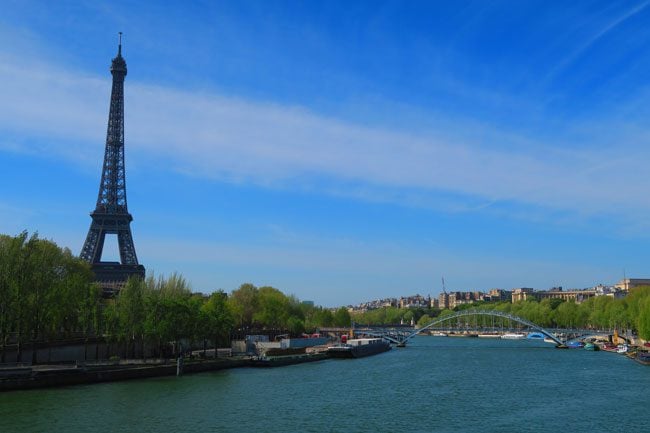 In conclusion:
I personally love to understand how these mega-systems function and I was very curious to visit the Paris Sewer System Museum. Considering that you: learn so much about the history of how people made Paris function, the fact that you venture to underground Paris and see a functioning sewer system on display and that it only costs €4.50 to get in, minus the huge crowds at other Paris attractions – you have yourself a winner! I enjoyed visiting the sewer museum and it's a definitely a special, off the beaten track thing to do in Paris.