Saint-Germain Itinerary: a Perfect Day In Paris
If there's one part of Paris that will keep you coming back for more, it's gotta be Saint-Germain-des-Prés. Cool Parisian chic, abundant cafes, delicious bistros, artsy pastry shops and what might be the nicest park in the world – spending a day Saint-Germain-des-Prés is a real no brainer. So if you're looking to experience Paris at its best, you've come to the right place.
Paris is a city that's made for living in it and there's no better place to experience this than with exploring Saint Germain – that is if you can afford living here. Located in the 6th arrondissement (district), this large chunk of town feels very small and always teeming with life. Designer bags hosting designer dogs are quite the norm around here and having one espresso after another, as you hop from one sunny cafe terrasse to another, is not unusual.
Heading to Paris?
Plan the perfect trip to Paris with free and in-depth Paris travel guides, including the Best of Paris collection and a guide to all major Parisian neighborhoods.
Don't forget to look around you at the classic Parisian apartments, this is as good as it gets. But all that chic comes with a price so don't come searching for bargains. There is one thing that is free in Paris and that is to experience its beauty by walking its streets. So get your walking shoes on 'cause we're about to make good use of them!
There are loads of things to do, eat, and see in Saint Germain. I will do my best to cover the highlights as well as my secret tips. This Saint Germain itinerary is a bit long but you can skip through the sections based on what you like and use the map to help you get oriented. There's even a secret bonus tip to those who make it to the end of the itinerary!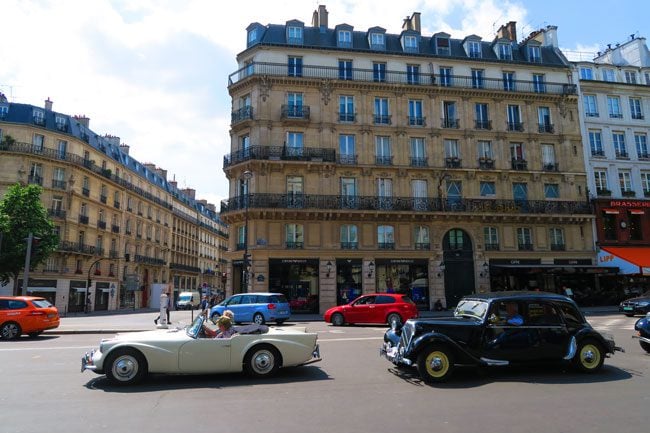 What's Included in this Saint-Germain-des-Prés Itinerary?
Several sections make up this itinerary:
Exploring Saint-Germain: Logistics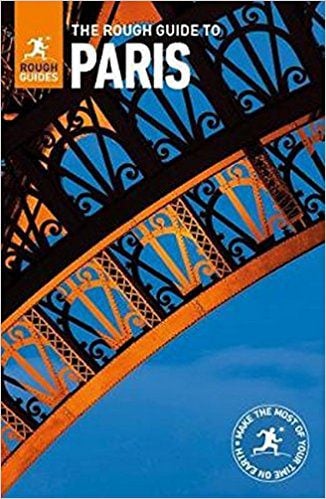 Before you go: pick up your copy of The Rough Guide To Paris, together with these neighborhood guides, it'll be your best friend in The City of Lights.
When to go: weekends are when this charming quarter is at its best. However, if you like Parisian open-air food markets, Sunday is your day (see bio market). Otherwise, the covered Marche Saint Germain is open every day but Monday.
Where to start: there is no right or wrong way as there are lots of things to do in Saint-Germain-des-Prés, and you'll probably want to come back here a few times. A good option though is to start by crossing the Pont des Arts from the Louvre side (Right Bank) and into the northern end of the Saint-Germain-des-Prés quarter (Left Bank).
Where to finish: the beautiful Luxembourg Garden on the southern end of Saint-Germain is a great place to rest before heading back. In the bonus section, I'll be sharing with you one of my secret tips for an even better place to end your Saint Germain itinerary so stay tuned!
Duration: full day and you'll be coming back for more!
Other options: Saint-Germain-des-Prés borders Montparnasse, which has a few pockets of old Paris charm. You can also head into the Latin Quarter, one of the nicest neighborhoods in all of Paris! If you stretch things out, you can combine spending a day in Saint-Germain-des-Prés with parts of the 7th arrondissement or the historical islands of Paris: Île de la Cité & Saint Louis (but that's pushing it).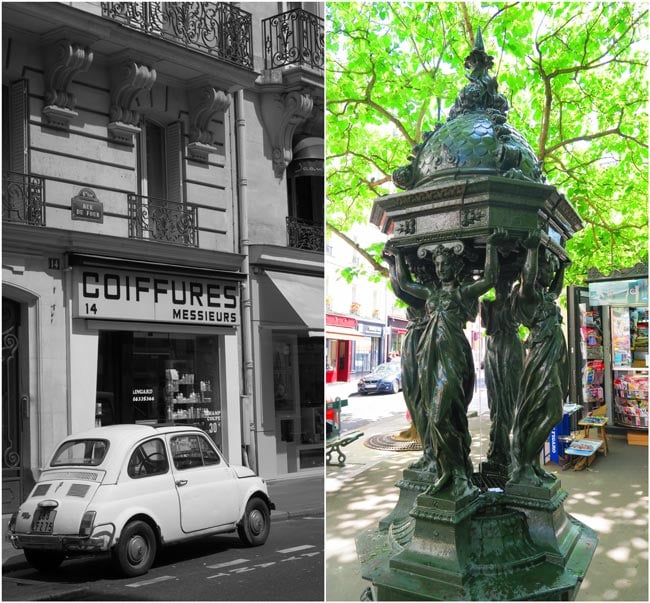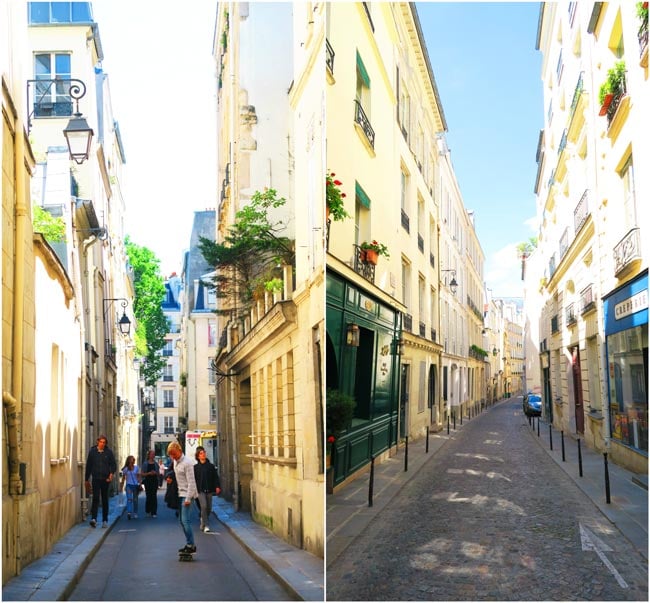 Brief of History of Saint-Germain
Saint Germain started as a small village in the 6th century, built around the Benedictine monastery where the Church of Saint Germain stands. It was actually outside the Paris city walls and remained a small village until one royal arrived here.
In the 17th century, the King's widow moved to the newly constructed palace in what is today the Luxembourg Garden and that's when things started to change. Soon after, Parisian aristocrats left their mansions in the now crowded Marais in favor of the wide-open spaces of Saint Germain. The old village was now on the map.
When Baron Haussmann's grand makeover of Paris arrived in Saint Germain, the wide-open boulevards that we see today beautifully combined with the old alleys that escaped demolition – creating a unique area of old and new.
Saint Germain's real claim to fame, however, is owed to the magical period in Paris that followed the horrors of WWII. Intellectuals, actors, philosophers, and musicians – all set up shop here and the quarter's cafes became legendary hangout spots.
Today, the intellectuals and their friends are mostly gone but Saint Germain retains so much of its charm, that you can't help it but fall in love.