Exploring Medieval Paris: Latin Quarter Itinerary
Latin Quarter Cafes, Restaurants & Pastry Shops
The Latin Quarter doesn't have the abundance of food options like Saint Germain but what it lacks in quantity, it makes up for with more intimacy – especially as you get further away from the Seine and the Place Saint Michel area. I'll share with you my highlights – in no particular order and you can work these into your own Latin Quarter itinerary. Keep in mind that a lot of restaurants take Monday off.
Le Petit Châtelet
Rue de la Bûcherie runs in parallel to Ile de la Cité and Le Petit Châtelet serves wonderful French food with a Notre Dame view. The service is a bit slow but the food is great and reasonably priced for authentic, non-touristy French food. The best seats in the house are on the top floor overlooking the Notre Dame, though be warned that on a hot summer day, the restaurant's interior feels more like a sauna – so book a spot on the outside terrace.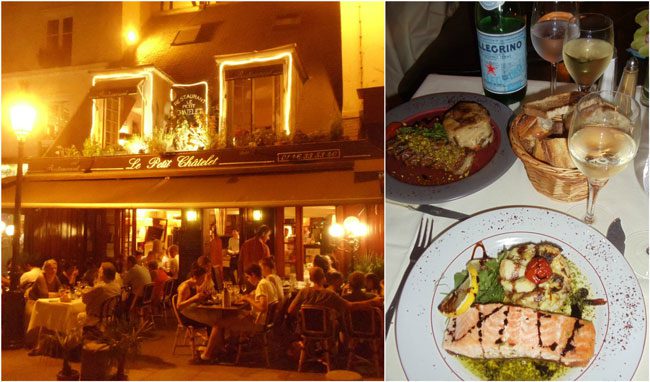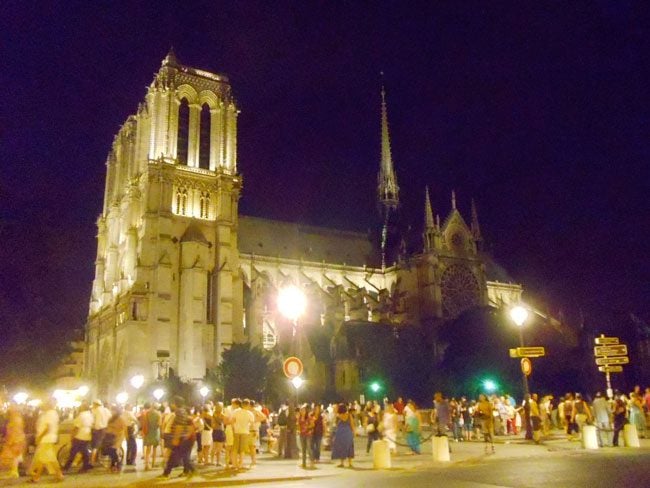 Bouillon Racine
Food is reasonably priced in this brasserie of over 100 years, but you might just want to come here for the decor!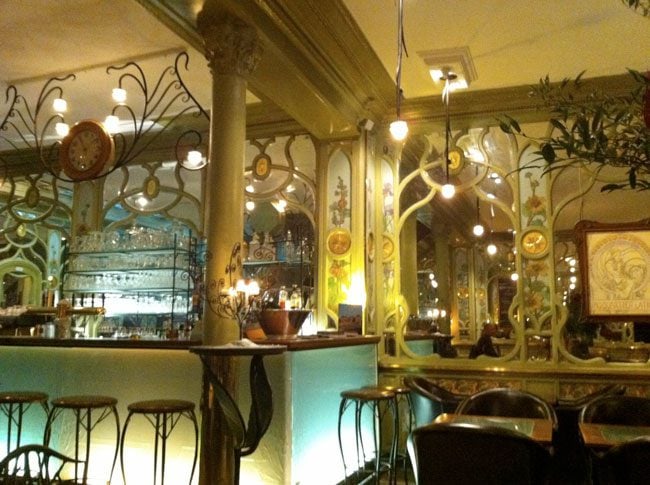 Le Petit Prince de Paris
Another hidden French restaurant in one of the old lanes of the Latin Quarter. Le Petit Prince started way back in 1450 as a tavern and the interior still has that cozy feel of a historical building. The food is excellent, the dessert amazing and you can choose from a variety of set menus to satisfy your craving.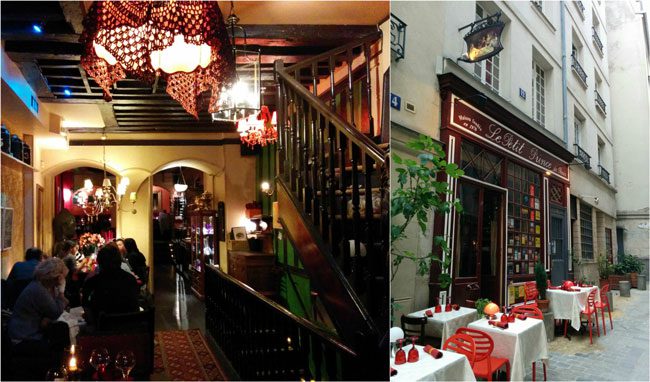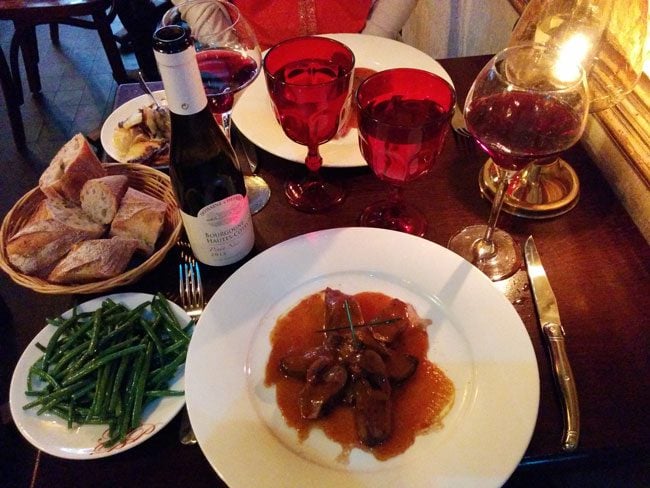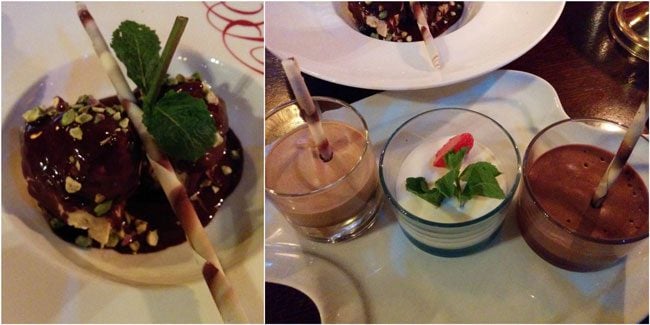 La Maison des Trois Thés
Choose from over 1,000 blends of tea in this impressive salon de thé that's run by Madame Yu Hui Tseng, one of the world's experts on tea. Some of these blends date back over 100 years!
Les Pipos
Over on the village-like street leading up to the Pantheon, Rue de la Montagne Sainte Geneviève, Les Pipos serves up great wines by the glass with great views of life passing by. I took a wine break with my buddies here as part of our culinary weekend in Paris and could have definitely stayed for another glass!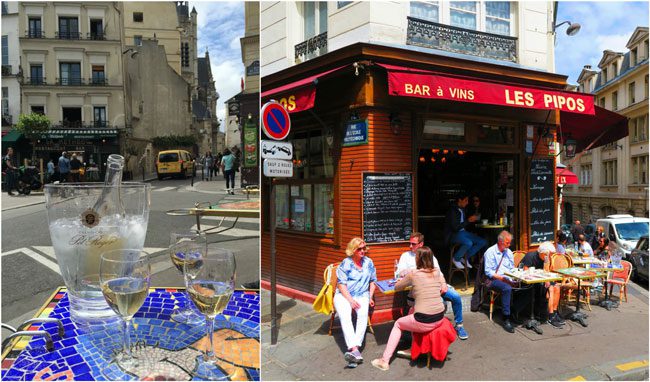 La Methode
Nothing fancy about this bistro, just the great location. Right across from Les Pipos, if it's too early for a glass of wine and it's coffee you're after, grab a spot on the terrace and forget that you're smack in the middle of Paris.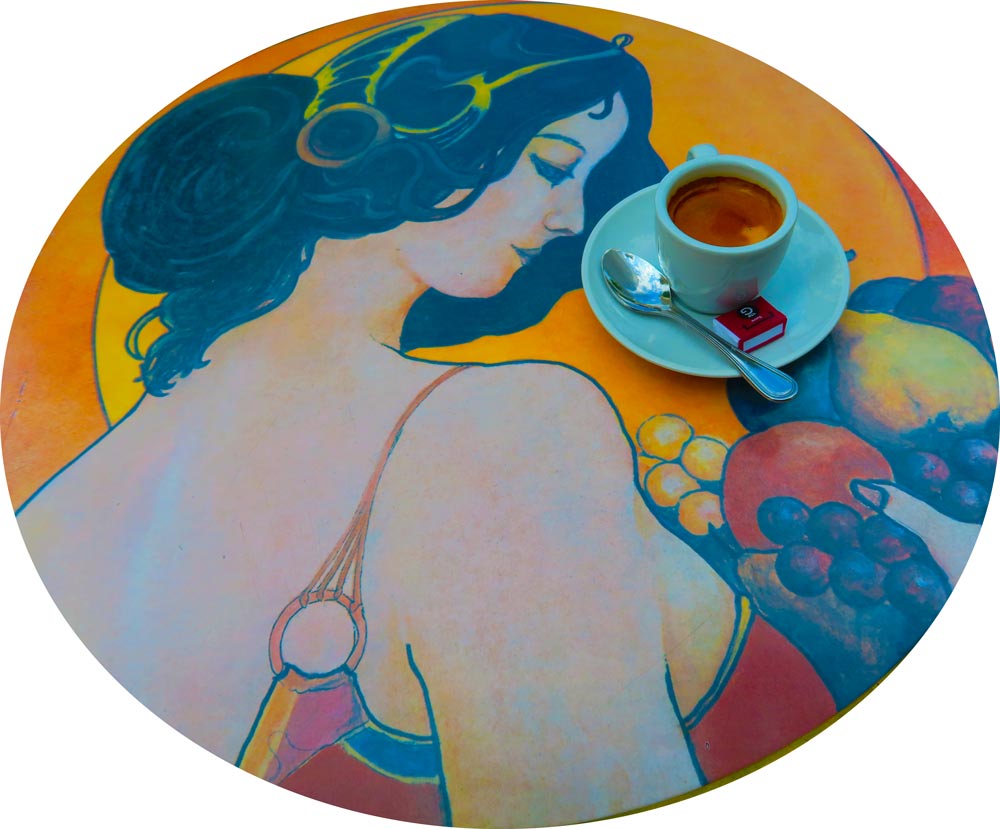 Au Petit Bistrot
Rue Mouffetard is known for its affordable bistros and you'll find here traditional French food served in a 'no frills' atmosphere with good set menu options. We came here after a visit to the Jardin des Plantes.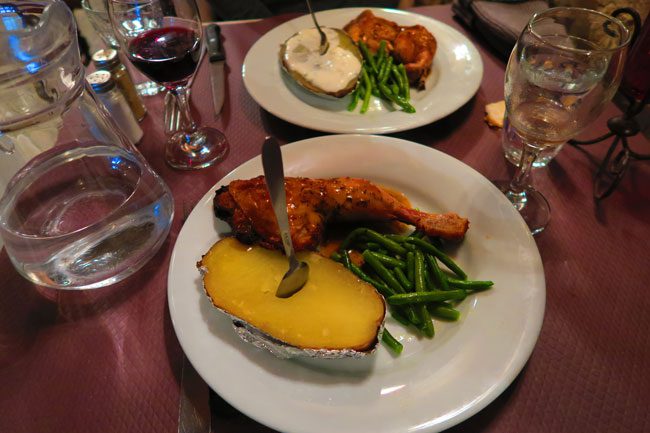 Beaurepaire
So close to the busy Seine yet so far away, there's something in the way the trees blend in with the old buildings and the open terrace of Beaurepaire – that makes this place feel like a village somewhere in the French countryside.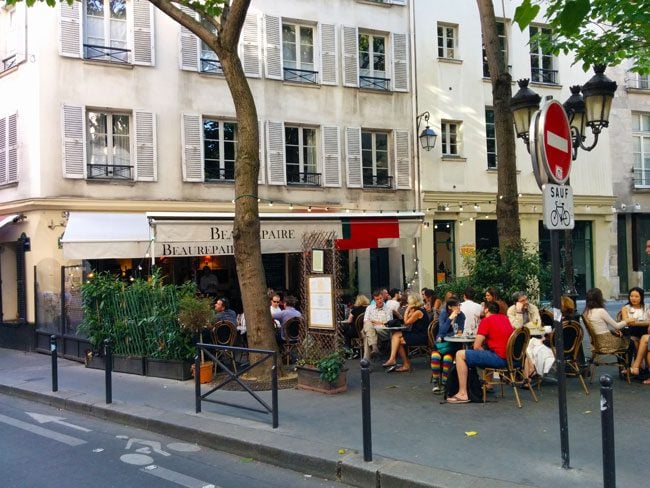 Le Métro
Don't expect too much, just a great terrace on Boulevard Saint Germain by a soothing water fountain. Great spot for grabbing a coffee and catching up on the morning news.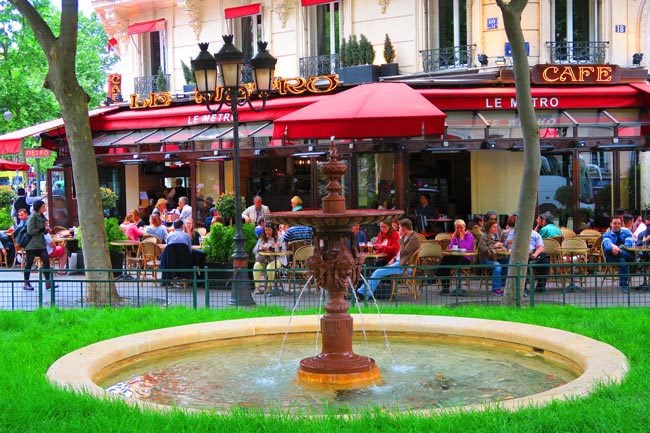 Latin Quarter Pastry Shops
Patisserie Sébastien Degardin, Carl Marletti, Pâtisserie Ciel, Gregory Renard