Exploring Medieval Paris: Latin Quarter Itinerary
Latin Quarter Shops & Markets
Shopping in the Latin Quarter is more low-key than in its chic neighbor to the west, Saint Germain. This is after all the historic academic center of France so it's no surprise to find here loads of sophisticated book shops instead of boutiques. The Latin Quarter also has excellent markets and I will highlight my favorite stops in this section.
Shakespeare & Company
Somewhat of a Mecca for any visitor to the Latin Quarter, the American ran Shakespeare & Company certainly deserves its reputation for being the best English bookshop in Paris. For the sake of shoppers having somewhat of a chance of getting around, photography is not permitted (though I managed to sneak a quick one). This reincarnation of the original shop has been around since 1951, a glorious period to be in Paris (apparently). Many writers and poets have passed through these doors and the shop has a few cool events happening throughout the week.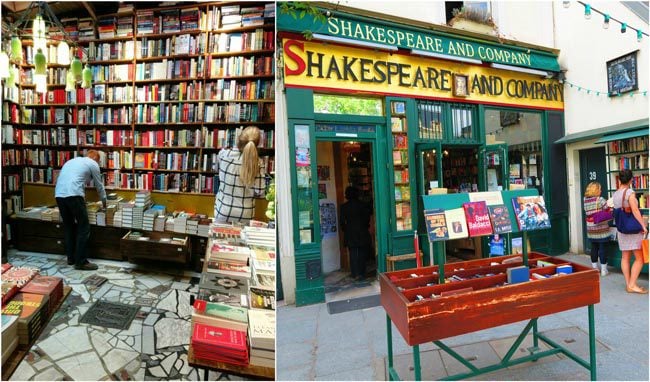 Abbey Bookshop
Some would say it's the friendly US – Canada rivalry but in any case, the Canadian operated Abbey Bookshop sits in a historical street that used to be the hangout spot for Medieval scribes (folks who could read and write) and parchment sellers (animal skin used for writing) – the nerds of those days. There are 35,000 English titles here with an emphasis on Canadian literature – Oh Canada!
Rue Mouffetard
The 7th arrondissement has Rue Cler, the 8th has Rue de Levis, the 1st has Rue Montorgueil and the Latin Quarter has Rue Mouffetard. Every Parisian neighborhood has a market street but Rue Mouffetard is special. Historically, this was an ancient road leading from Italy to Paris, ending up on the hill at Place de la Contrescarpe. It was also a major market street back in the day when this area was just outside the Paris city walls.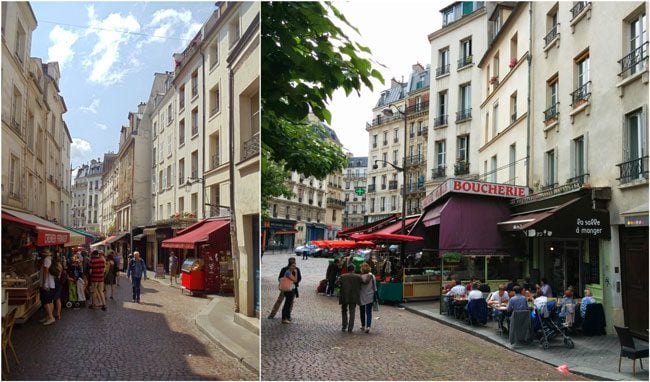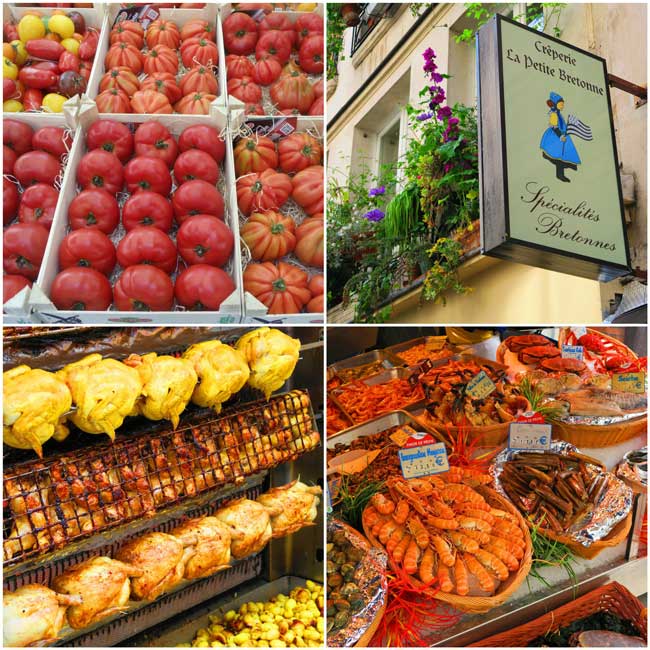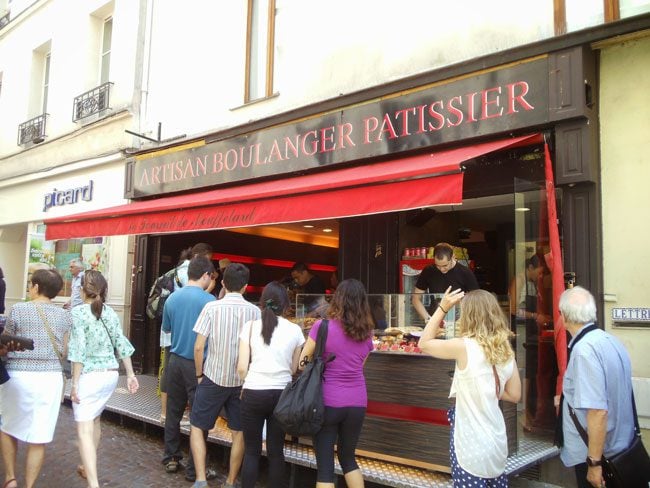 These days, despite a few souvenir shops moving in, Rue Mouffetard is still a super charming street for food shopping. You'll see so many locals race between the shops to get their groceries done, getting a hold of that fresh baguette or grabbing that roasted chicken for the Sunday afternoon family meal (note those delicious potatoes just baking down below, letting gravity do the flavoring).
The southern end of the street is where you'll find the fresh fruits & vegetable shops and as you slowly work your way up the street towards Place de la Contrescarpe, you'll find more fromageries (cheese shops), poissonneries (seafood shops), wine shops, patisseries (pastry shops) and lots more goodies.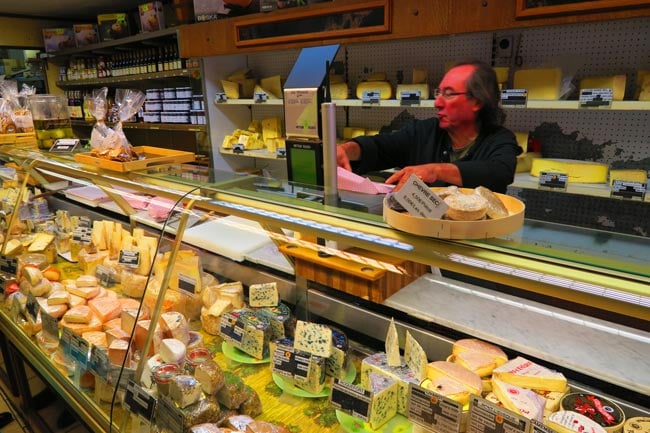 The top end of the street is home to restaurants and creperies until you eventually make your way to Place de la Contrescarpe, a great spot for lunch/breakfast/ just a cup of coffee!
Marché Monge
Every Wednesday, Friday and Sunday, the otherwise gloomy-looking Place Monge comes to life with one of the best food markets in Paris. You'll find here all your market favorites and if you want to have a light picnic lunch, stocking up on food here is a good idea. The Jardin des Plantes and the Luxembourg Garden are just a stone's throw away!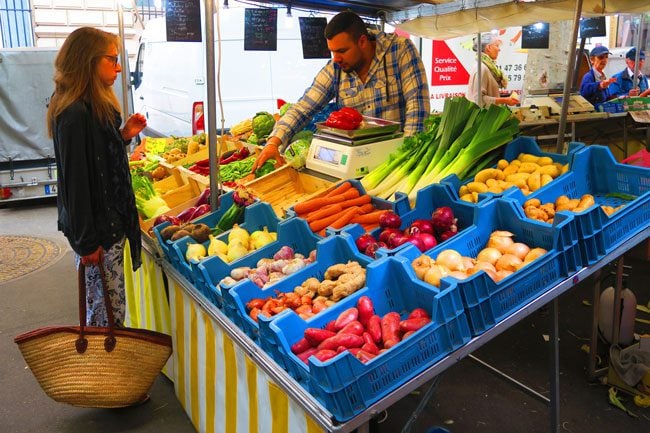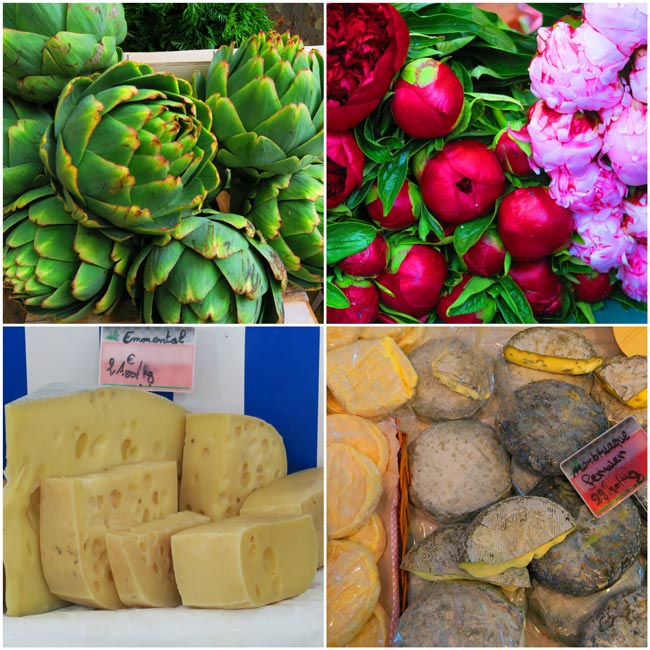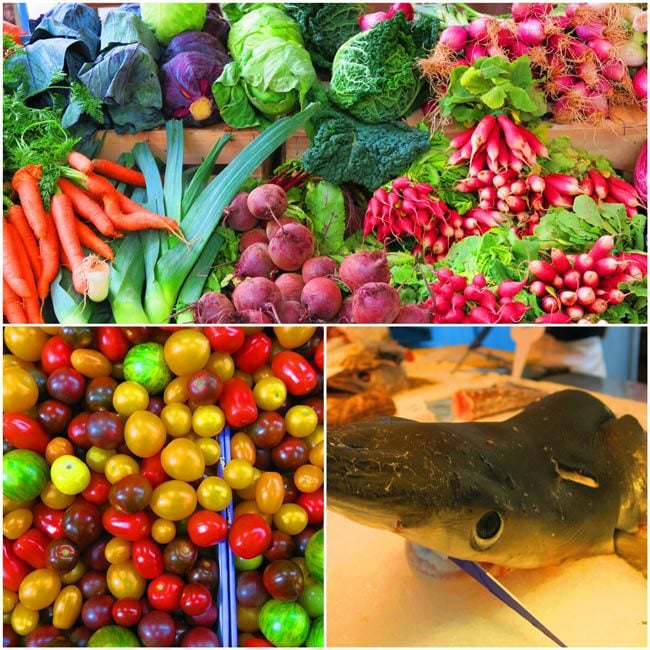 Aside from the usual choice of unbelievably fresh produce, you'll also find here ready-to-go African food, clothing, jewelry, and even a knife sharpener. But above all, it's the vibe that made me fall in love with this otherwise ubiquitous market – watching local Parisians starting their day with all this freshness…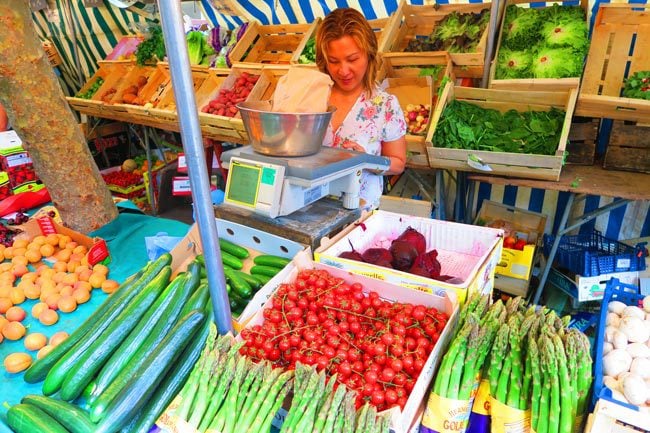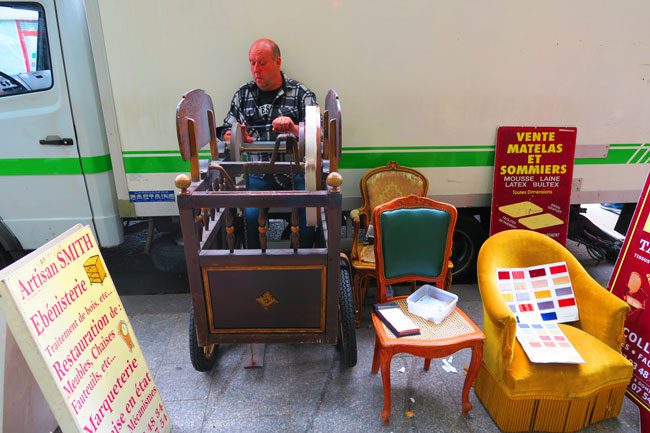 Conclusion
I hope you've found this Latin Quarter itinerary guide useful. Don't be overwhelmed with all that's possible to see here. The rule of thumb in Paris is that you cannot (and should not) try to see too much in one go. It's the small subtleties of life that make you really experience this great city – or as the French call it: la joie de vivre!
What's Next?
Plan the perfect trip to Paris with free and in-depth Paris travel guides, including the Best of Paris collection and a guide to all major Parisian neighborhoods.