Top 10 Things To Do In Rome
A visit to Rome is a memorable experience for history lovers, romance seekers, and foodies alike. It's one of the few cities in the world where every bend in the street reveals something spectacularly new and where modernity takes a back seat in favor of art, customs and architecture of forgotten times. For those planning or thinking about a visit to the Eternal City, here's my personal list of the top things to do Rome.
Rome Travel Guide Collection
Planning or thinking about a trip to Rome? Have a look at additional Rome travel guides, including essential Rome travel tips, a detailed Rome itinerary, and lots more!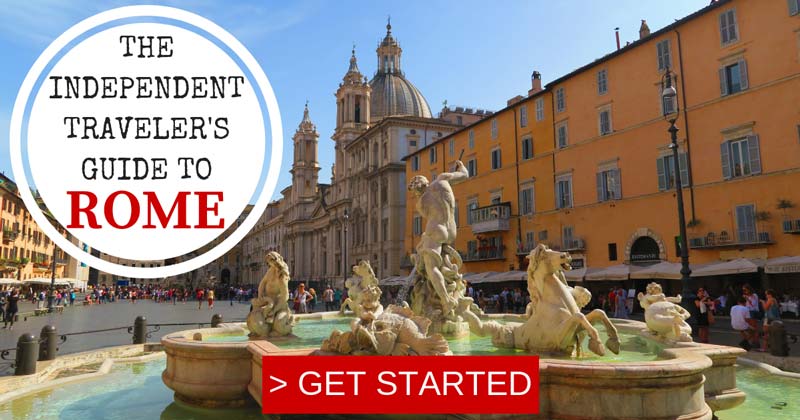 Quick Tour of Rome
Here's a quick video tour of Rome!
10. Counting Your Blessings In Magnificent Churches
You don't have to be a believer to appreciate Rome's awe-inspiring churches. Many of the city's 900 churches are museums in their own right, where prized works of art, magnificent frescoes, marble sculptures, and finely decorated domes are all housed together under a single roof. From St. Peter's Basilica in the Vatican to the Baroque churches of the historic center, be sure to explore or at least take a break from all the walking in some of Rome's best churches. It's truly hard to fathom the decades of construction needed, the resources invested and the attention paid to every detail in these holy structures.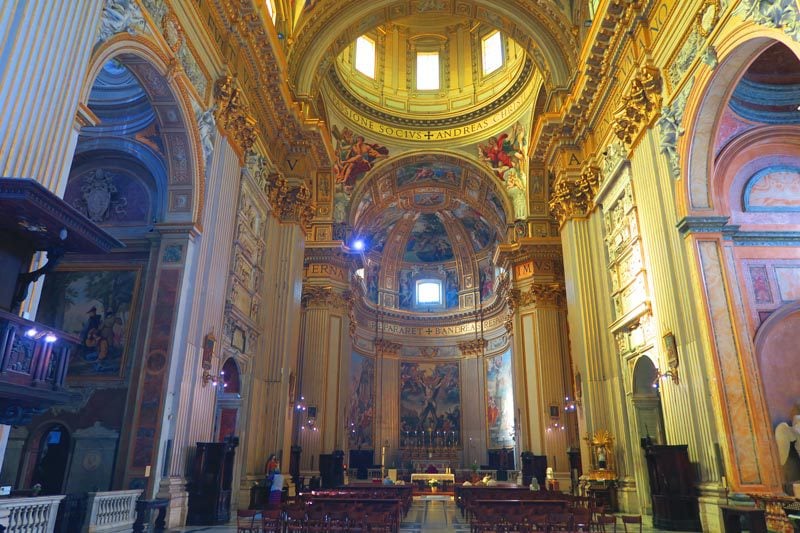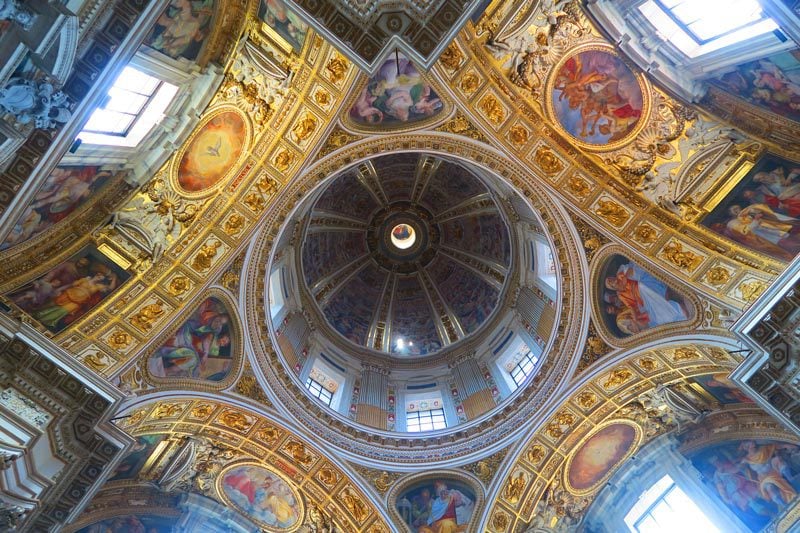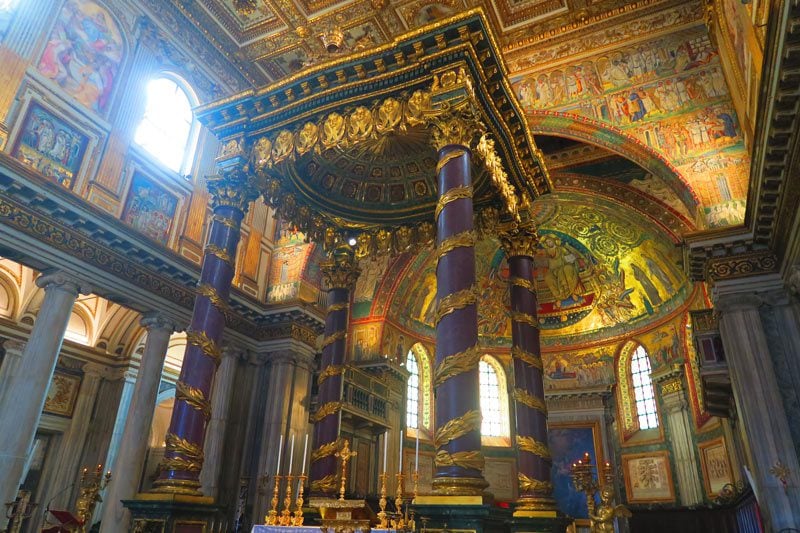 9. Admiring the Symmetry at the Pantheon
Built in the first century AD as a pagan temple, Rome's Pantheon (meaning "temple of all the gods") is an absolute engineering marvel. What it lacks in marble, gold, and lavish paintings, it certainly makes for in symmetry and age. In fact, it is the best-preserved structure from the ancient Roman era. Since the 7th century AD, the Pantheon has been used as a church, making it one of the oldest of its kind in Italy.
Viewed from its exterior, the Pantheon's signature columns and Latin inscription are a must in any photographer's frame, but it's the interior that is simply mind-blowing. Inside, a massive unfinished dome with its signature oculus shadows the final resting ground of former Italian kings and one mega artist – Raphael – to name but a few. It's only once you're inside that you realize the engineering marvel that is the Pantheon, with the dome's diameter perfectly equal to its height.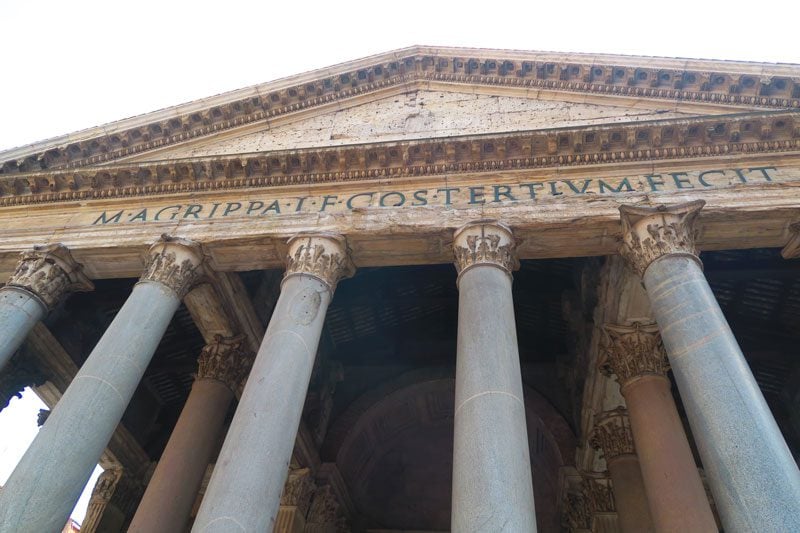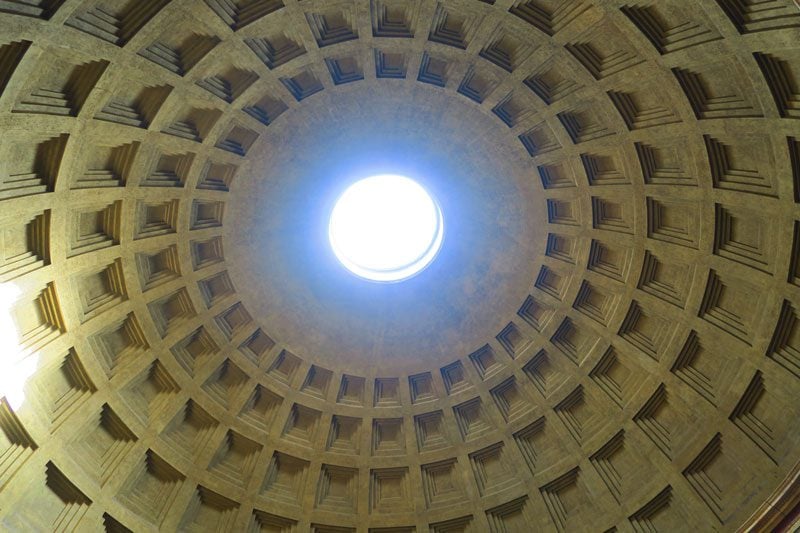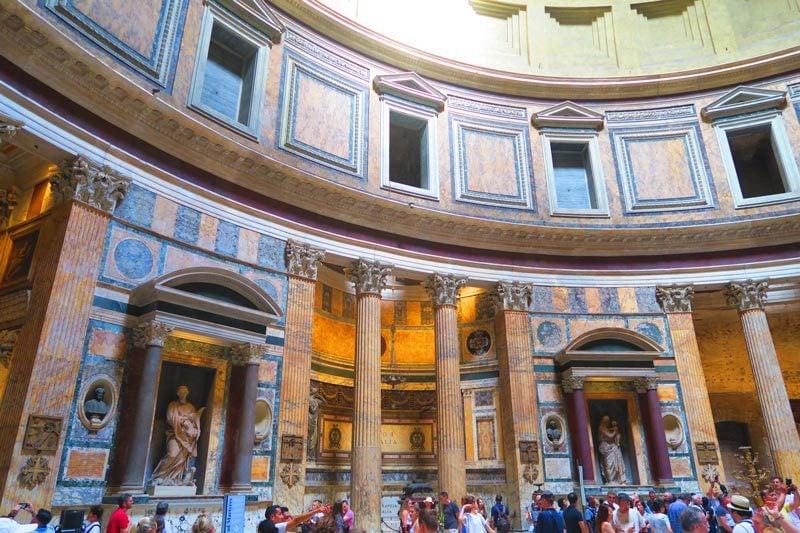 8. Climbing the Spanish Steps
Piazza di Spagna and the Spanish Steps are Roman landmarks that are not to be missed. Featured in countless Hollywood scenes and Instagram pictures, no first-time visitor can say they've been to Rome without having paid a visit to this romantic stop. The Spanish Steps take their name from the Spanish Embassy that has stood here for centuries, but the 174 steps themselves were laid out in 1725 to connect the square with the church at the top. Before climbing the steps, check out the boat-shaped Bernini fountain and at the top, savor the views and step inside Trinita dei Monti.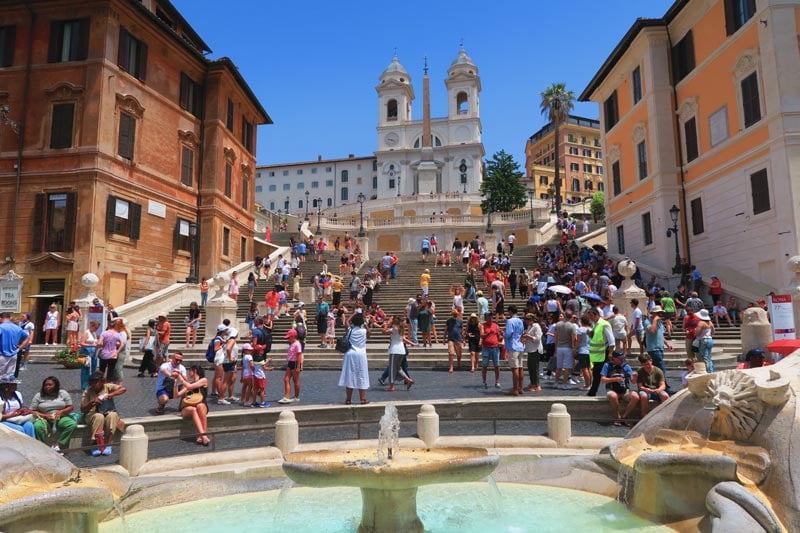 7. Shopping and People-Watching in Campo de Fiori
Meaning "field of flowers", Rome's most colorful market is set on the grounds of a large square which was once the scene of public executions, including that of freethinker Giardino Bruno whose statue rises from its center. Though it isn't the city's central market, Campo de Fiori is by far its most scenic, housing an eclectic mix of stalls selling fruits and vegetables, pasta, and other delights, blended with cafes, restaurants, and specialty shops lining its perimeter. Campo de Fiori is the perfect place to start another day of walking in Rome or to end one with a romantic dinner and some people watching.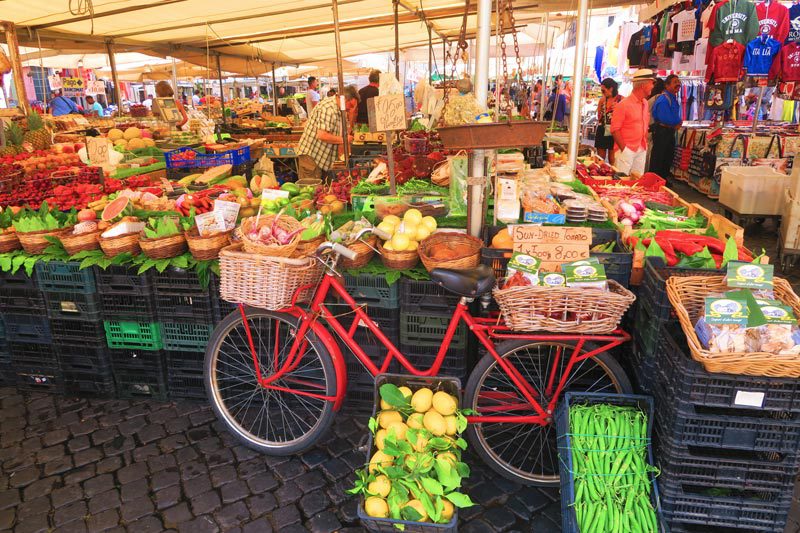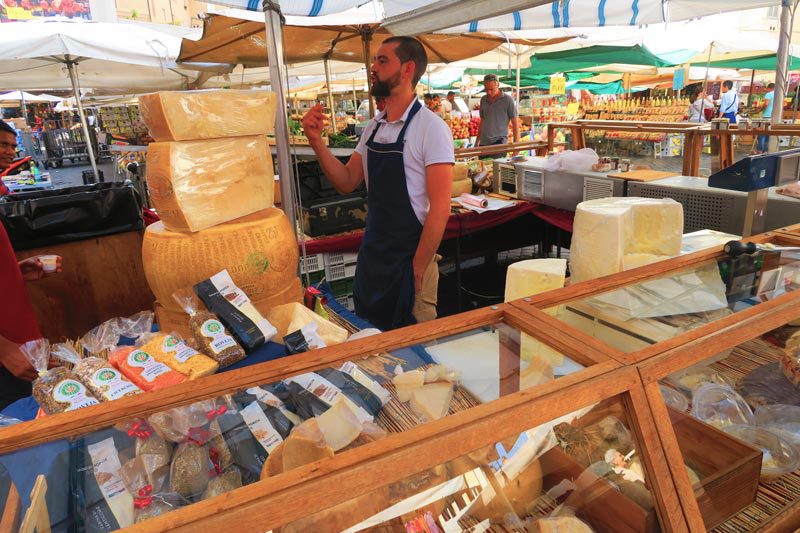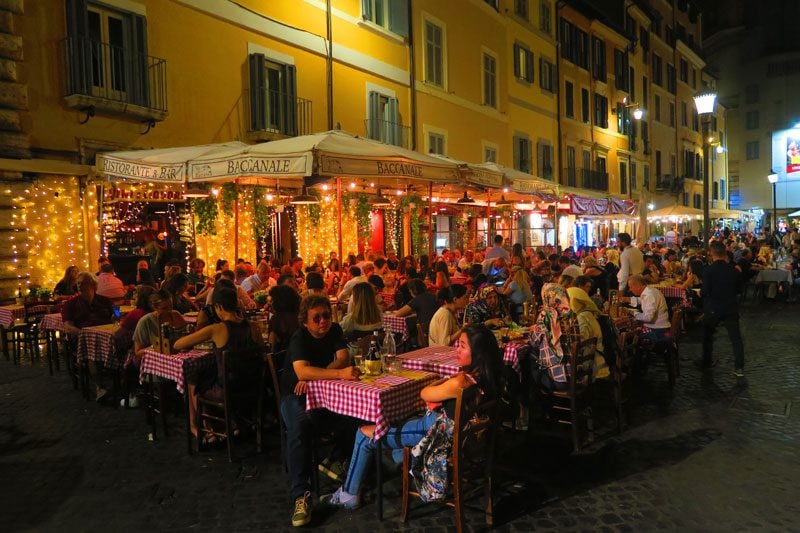 6. Using Your Imagination in Ancient Rome
Ancient Roman ruins are visible throughout the city but if you really want to experience what it must have felt like to live in ancient Rome, you must head to the Colosseum and Roman Forum. The Colosseum is Rome's most visited landmark and for good reason, a two-thousand-year-old stone giant that has stood the test of time. Archeologists are still peeling its layers and it is only from its interior that you can appreciate its immense scale.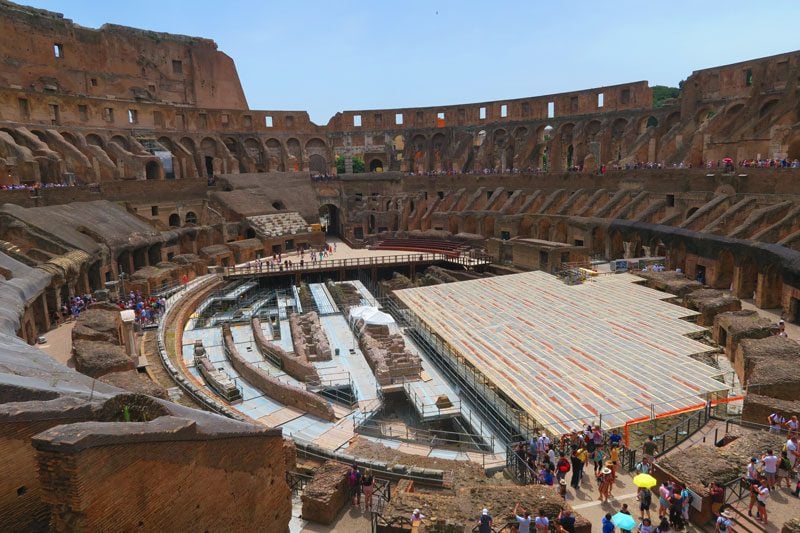 Next door to the Colosseum is the Roman Forum, essentially the "old downtown" of Ancient Rome. Entering the Forum from the Arch of Titus is a moving experience and exploring its main avenue of Via Sacra is literally a walk through history, laden with fallen columns, Roman scriptures on marble slabs, and structures still barely standing after thousands of years. Rising over the Forum is the Palatine Hill, a serene escape from the crowded downtown. The hill offers unparalleled panoramic views extending from the Capitoline Hill to the Colosseum.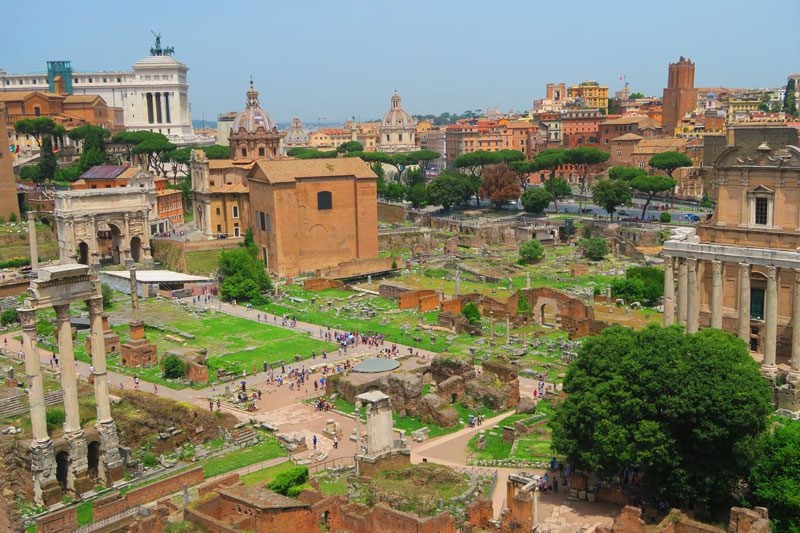 5. Museum Hopping in Rome's Best Museums
From the lesser-known museum-mansions of Villa Farnesina and Galleria Doria Pamphilj to the must-visit Capitoline and Vatican Museums, there's no shortage of museums to choose from in Rome. Though you do need to share the space with hordes of tourists in some cases, the exquisite artifacts on display are well worth the stress. Some museums have a particular focus, such as prized Bernini sculptures, or Raphael frescoes, so it's worth doing some research and choosing the best mix of museums to include in your visit to Rome.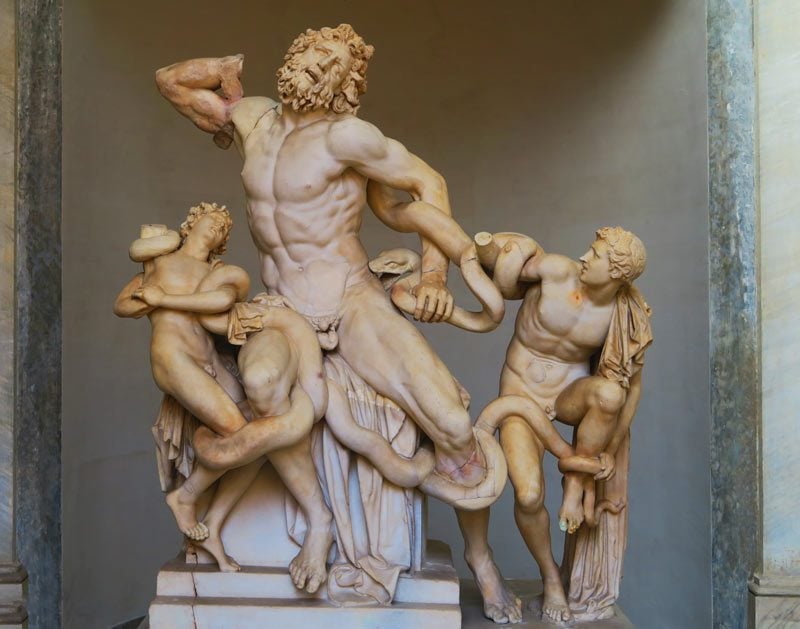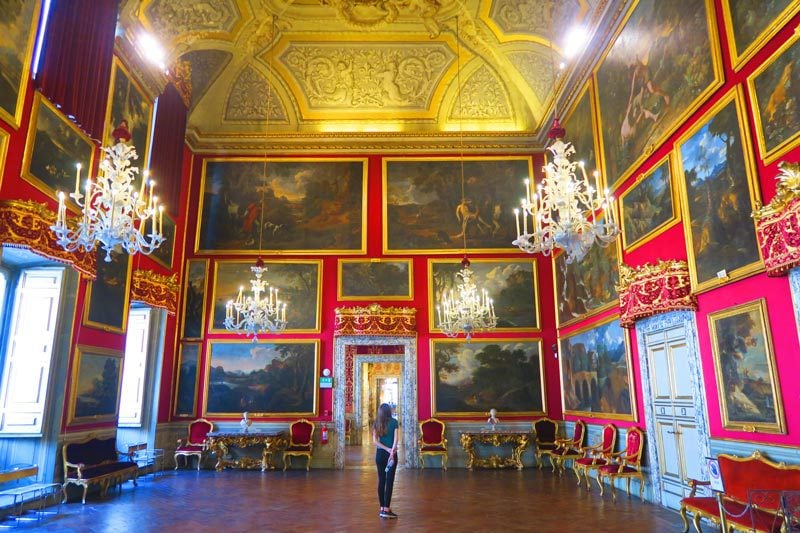 4. Tossing a Coin at the Trevi Fountain
The Baroque-style Trevi Fountain has to be one of the prettiest man-made sites you'll ever see, and it's hard to believe it is actually built into one of the exterior walls of a Renaissance palace. The water gushing from its base of sculpted horses and god-like figures is sourced from one of Rome's aqueducts that supply the city with pure drinking water. Apart from its undeniable grandeur, the Fontana di Trevi is best known for the touristy tradition of coin tossing, made famous by the 1954 film Three Coins in the Fountain. It is said that tossing one coin using your right hand over your left shoulder ensures your return to the city, two coins a romantic adventure with a Roman, and three coins ensure progress from simply an affair with a local to an actual marriage…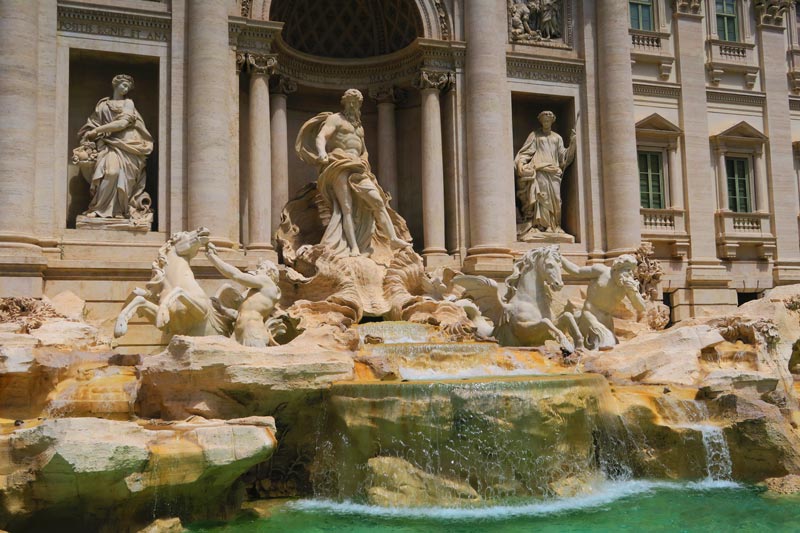 3. Eating and Drinking Without Counting Calories
Leave the calorie counting for when you get back home and enjoy la dolce vita. Food is as much an essential ingredient of any visit to Rome as seeing its major sites, so head to some of the city's best restaurants and wine bars, and Italian food will never taste the same. Roman cuisine is quite unique and its dishes include ingredients such as artichoke and cuts of meat such as oxtail. But even if you're not the adventurous type, follow your nose to a family-owned trattoria where tables are covered in red and white checkered cloth, treat yourself to creamy gelato and end your evening in a romantic enoteca over a glass of wine. And don't worry, you'll be burning many of those extra calories (continue reading).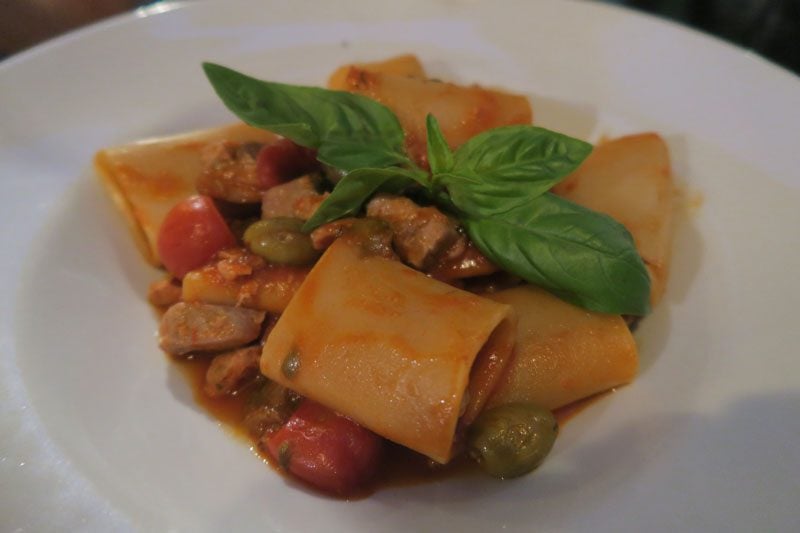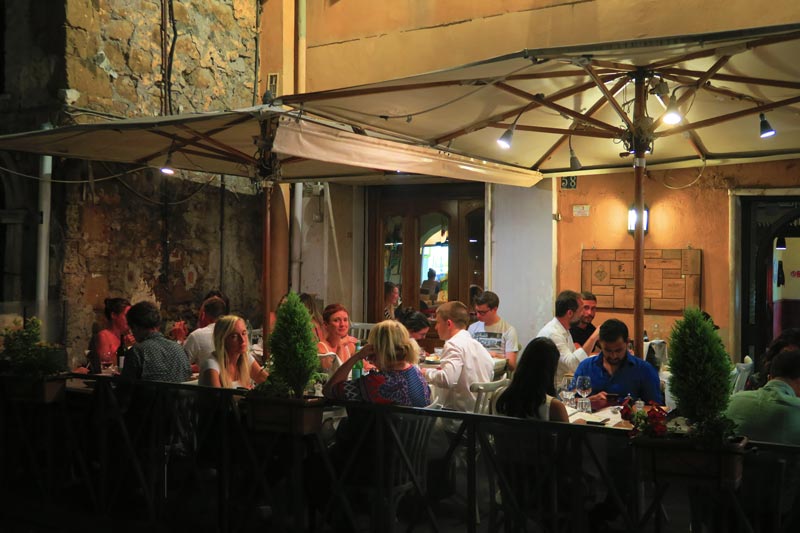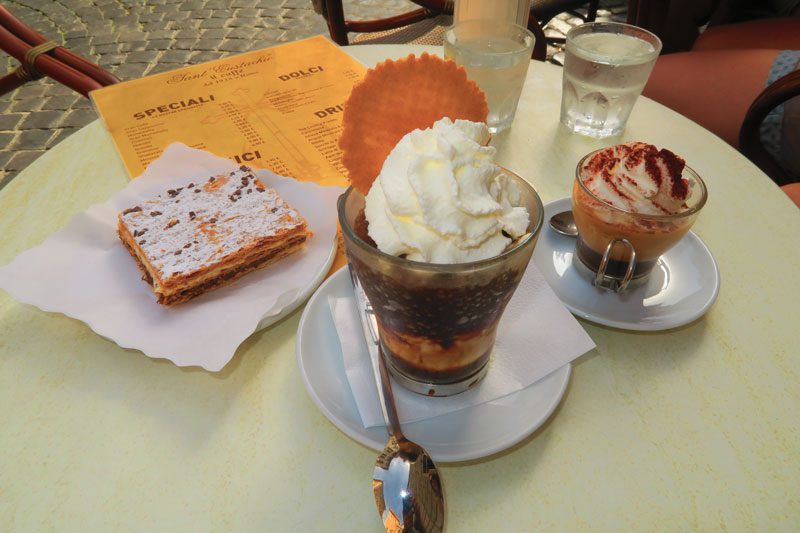 2. Getting Romantic in Trastevere
Welcome to one of Rome's most romantic areas, if not the most romantic of them all. Historically outside the city walls and a gathering spot for artists, Trastevere is nowadays a sought-after neighborhood. Its narrow cobblestone lanes are a quiet escape from the city center, converging in small piazzas where cathedrals and top restaurants share the real estate. At night, the neighborhood comes to life with street performers, overflowing bars, and excellent cuisine. Trastevere is the "classic" Rome you're looking for, not in terms of its place on the axis of time but rather for its culinary scene and the perfect blend of history and modern charm.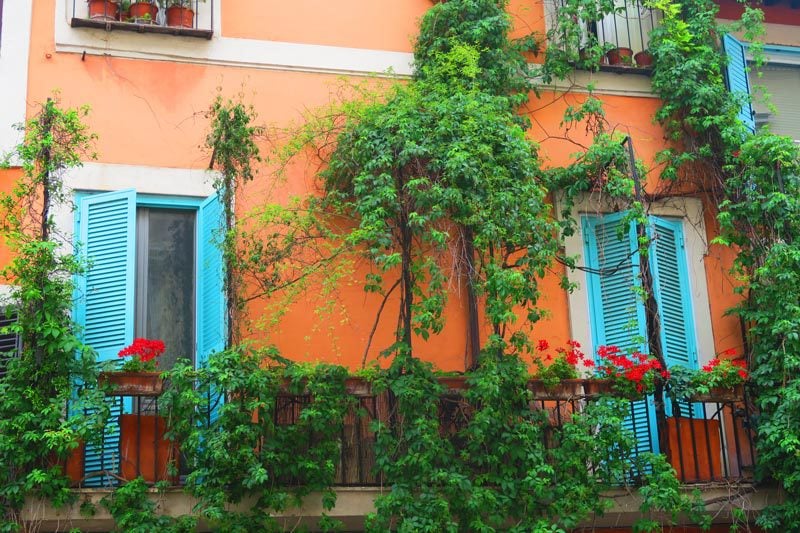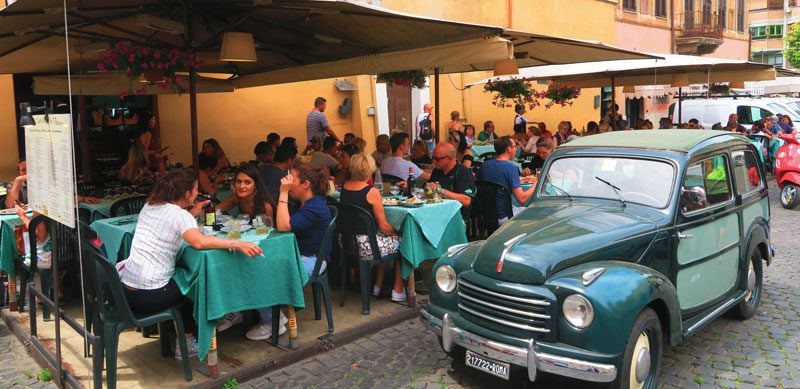 1. Exploring Rome on Foot
Pack comfortable shoes because the best way to experience is Rome is by using your feet to get around. Like Paris, and large parts of Barcelona, Rome is essentially one giant museum. Part of the fun is the actual time spent getting from one point to another. There's no way of knowing what you'll encounter on your route. It could be a classic cafe that's been around for nearly a century, or a romantic alley with crumbling ancient Roman ruins at its end, or a panoramic lookout from which the city seems like a postcard, and even grand piazzas lined by Rococo mansions and crowned by ancient Egyptian obelisks brought over when Rome could do just about anything it wished.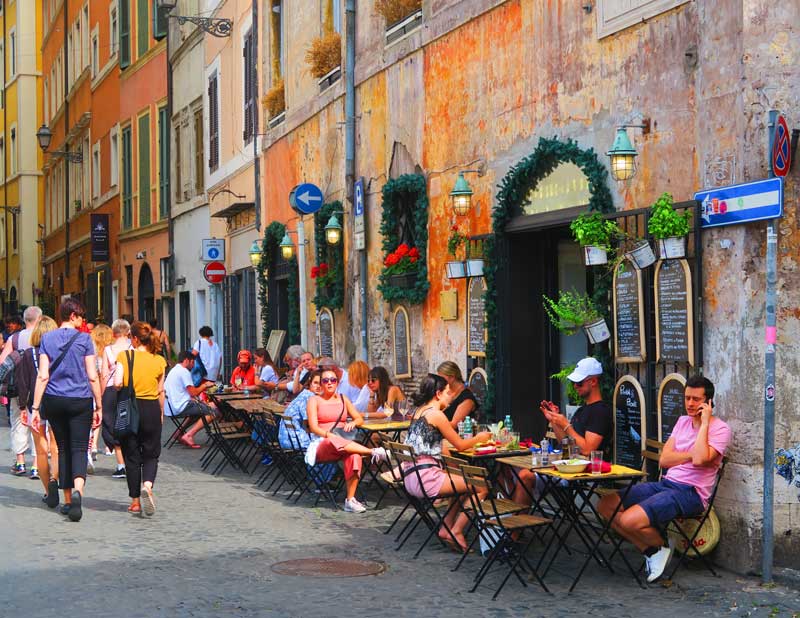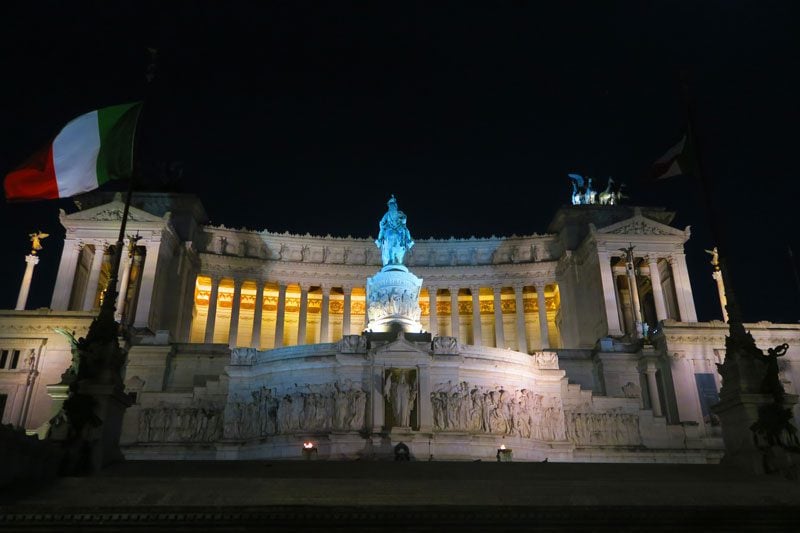 And that was just by day… because exploring Rome on foot by night is a totally different experience, worthy of return visits to your favorite sites and witnessing them magnificently lit at night and thankfully a lot less crowded!
What's Next?
Now that you know the top things to see in Rome, it's time to plan your own visit to the Eternal City. Be sure to check out the rest of the Rome travel guide collection, including Rome travel tips, day-by-day Rome itinerary, the best places to eat, and lots more.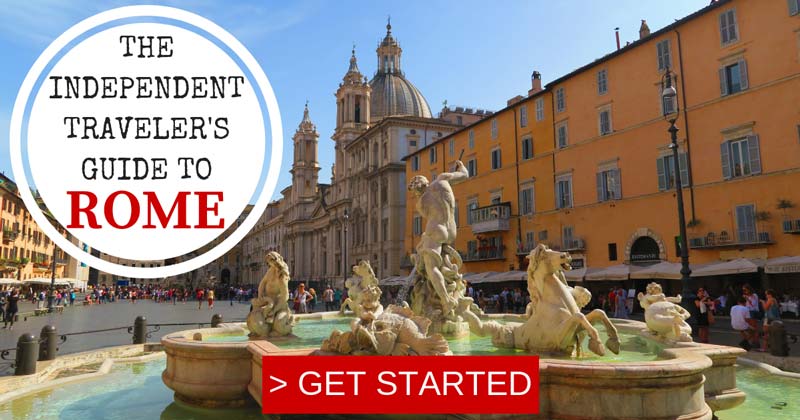 ---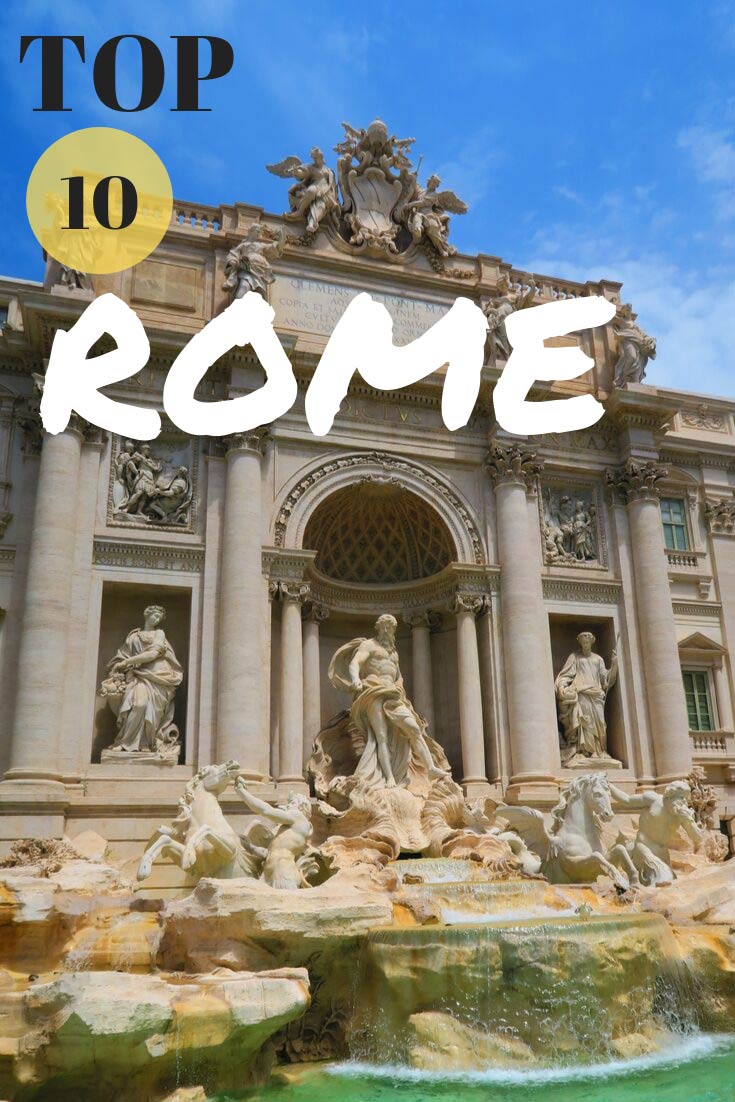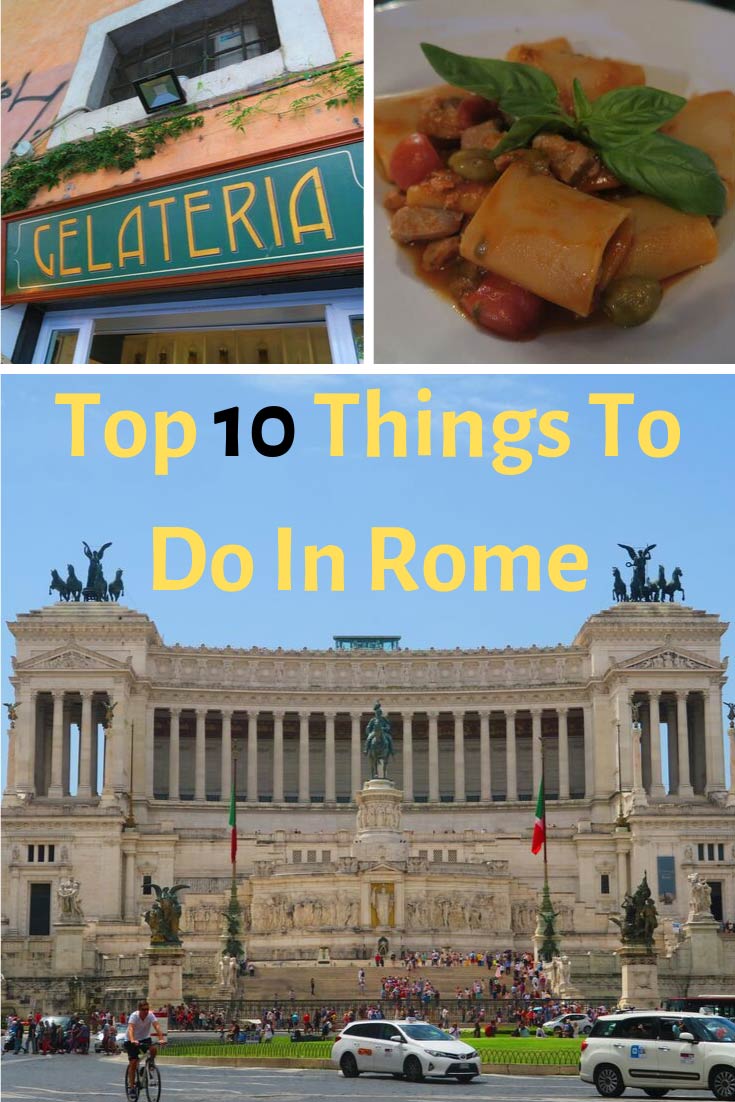 Pin These Images To Your Favorite Boards!