Great weather, amazing food, tons of history and the magic touch of Gaudi – Barcelona has it all and perfect for a long weekend city break. In this Barcelona itinerary, we'll see how to spend an active three days for those who seek to combine sightseeing with great food and local vibes.
Barcelona is one of those cities you simply have to visit. It's right up there with Paris and Rome and you can visit at any time of the year. Steeped in history and full of life, Barcelona is the capital of Catalunya (Catalonia) with its rich culture, cuisine, and heritage. A thriving metropolis without the big city feel, it's the perfect destination for a long weekend. I traveled here with my girlfriend, Isabelle and spent 3 days in Barcelona during a Valentine's Day weekend in February. I've also visited during the summer, where if the heat doesn't exhaust you, the tens of thousands of tourists will.
Barcelona has been around for centuries and a walk through town is a walk back in time. It's seen its fair share of hardships but also periods of rapid expansion, most notably marked by the Modernista movement – made famous by the likes of Antoni Gaudi.
So don't forget your walking shoes and more importantly, work up a good appetite because the food in Barcelona is amazing. There are so many things to do, see and eat in Barcelona and I hope this 3 days in Barcelona travel itinerary will help you plan your long weekend city break.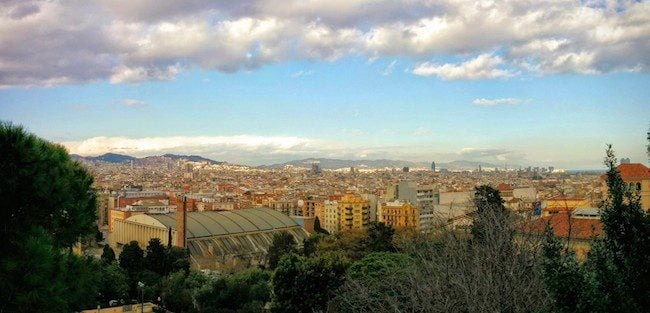 What's Included in this 3 Days in Barcelona Itinerary?
Barcelona Travel Tips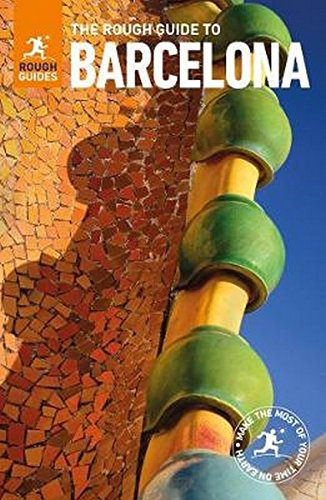 Don't leave without the Rough Guide To Barcelona. It's got loads of photos, restaurant listings and will be your best friend (along with this guide of course).
Barcelona is packed with tourists, year-round. If you want to ensure you see the sights, book tickets in advance online! This will shorten your wait and you'll be designated to a certain visiting hour. If you want to ensure you visit a specific place, at a specific time block – book a few days (at least) in advance.
Barcelona is the capital of Catalunya and believe me, you'll notice this. It's worth noting that the language spoken here is Catalan and not Castilian (the Spanish we all think about). Locals do speak Spanish but signs, menus etc. are all in Catalan.
The city is divided into quarters called 'barris' with the more recent ones built in a neat grid system. Each has its own character and separated from the others by major avenues or landmarks – use this city plan to your advantage and explore a few quarters each day of your visit.
It's easy to get around Barcelona and it doesn't feel like a huge city. It's the perfect destination for a city break. You can easily combine walking with the modern and surprisingly efficient public transportation system, TMB. The city's integrated system of buses and metro will get you anywhere, at a very low price. You can either buy single rides or a card loaded with 10 that can be used on the TMB system with free transfers. It costs only 9.95€ and can be used by multiple people (check out the TMB site)
Barcelona has become synonymous with Antoni Gaudi and this famous architecture has certainly left his mark throughout the city. Be aware of what I call 'the Gaudi tax' throughout Barcelona. You'll have to pay, and usually a lot, to venture inside the famous Gaudi apartments, cathedral and other spots.
Another 'tax' you'll have to deal with is a little bit more unjustifiable in my opinion than the 'Gaudi tax' and that is the admission fee to the hallmark cathedrals in Barcelona. Sure, they're gorgeous and a definite must see but doesn't the church have enough cash? Check opening times before heading out as nearly all major cathedrals have free visiting hours.
Same goes for restaurants (and even tapas bars) – book online in advance, if you can.
Opening times are another anomaly in Barcelona. Aside from many places simply shutting down during August, most shops and markets (as well as some restaurants) will not open on Sundays. Throughout the week, they will likely be open from about 9 am to 1 pm and after a long siesta, open up again in the afternoon.
That said, in Spain, it's perfectly OK to have a late lunch or dinner and even the 'norm'. No need to rush for a 7 o'clock dinner, 9 or even 10 pm will do just fine.
Where To Stay?
A short walk from Placa Universitat is the Hotel Praktik Vinoteca. As you rightly guess from the pictures (and the name, if your Catalan is up to standard), it's all about wine in this cute boutique hotel. The walls are lined with countless wine and cava bottles and the finishing touches are from fine cork. Grab your complimentary glass as you check-in or save it for later.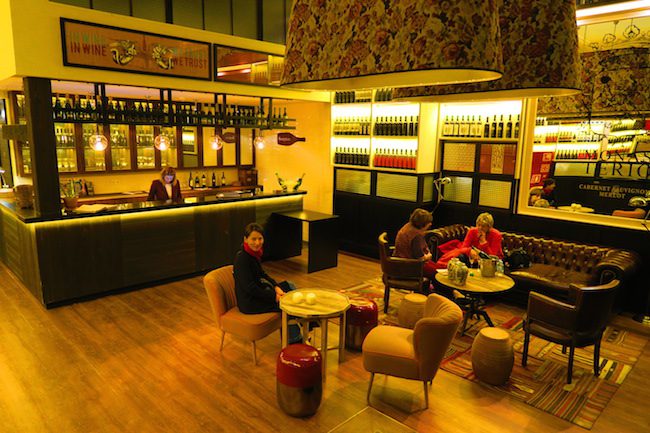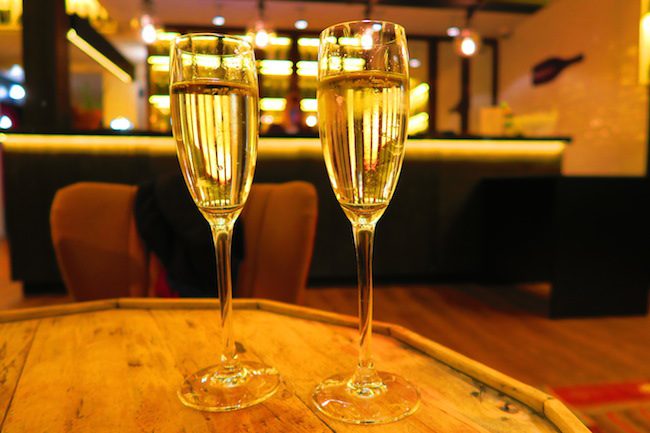 Rooms make the most use of the limited space but are super clean and comfortable. The bathroom and shower are actually part of the hallway but it's all very cutely done and the showerhead is the biggest I've ever seen. There's a safe and good wifi – what more do you need? We paid 200€ for 3 nights in February (breakfast extra if you want at 7€ pp) – what a bargain!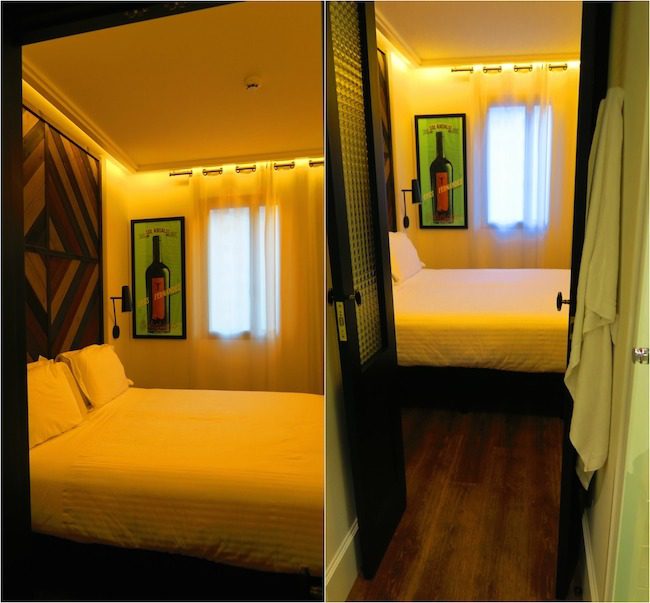 3 Days in Barcelona Itinerary Map
All places mentioned in this Barcelona itinerary can be found on this companion map. Simply click on the map to open in Google Maps