Top Hotels In Virginia's Independent Cities
Virginia boasts charming small towns and one of the top beach destinations on the Atlantic Coast. If you're after a romantic getaway or a summer vacation or if you're simply looking for a place to stay outside of Washington, D.C, here are a few top choices to consider.
Mr. Presidents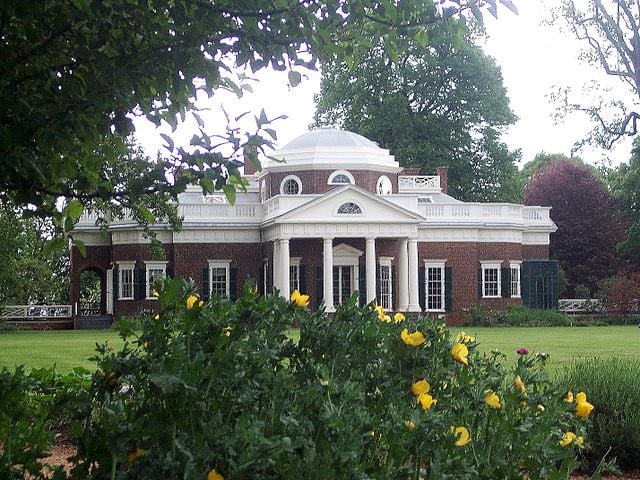 Image via Wikimedia by Queerbubbles
Did you know that Charlottesville was home to former United States Presidents Thomas Jefferson and James Monroe? And just three miles away is the Monticello UNESCO World Heritage Site? With such impressive sights, you need a place to stay in this historic town.
The Omni Charlottesville Hotel couldn't be better located, as it's right in the heart of town near shopping, dining, and drinking options. That said, you might want to try the hotel's highly acclaimed Pointe Restaurant before heading up to your spacious room. Though it isn't cheap to stay here and you'll have to spend a little more to get online, the hotel's ambiance, luxurious rooms, and great location can't be beaten.
On the Boardwalk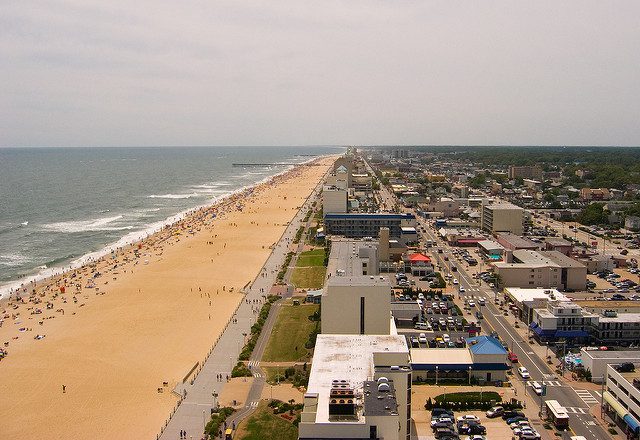 Image via Flickr by Jason Pratt
Virginia Beach is one of the prime resort towns on the Atlantic Coast, right at the mouth of the Chesapeake Bay. Since it's home to surfing championships, beach soccer tournaments, plenty of nightlife, and lots of nature, choosing a hotel in Virginia Beach can be a daunting task.
If you're looking for the resort experience, the Holiday Inn & Suites Virginia Beach North Beach has an infinite number of ways to keep you busy on the quieter north side of the beach. After splashing in one of three pools, relaxing in the lazy river, working on your tan on the private beach, and satisfying your appetite in the Isle of Capri and Greenery restaurants, don't forget to step outside the property and stroll along the famous three-mile boardwalk.
Family Beach Vacation
The Turtle Cay by Diamond Resorts isn't quite right on Virginia Beach, but it might be perfect for your family vacation. The rooms here are huge. In fact, calling them rooms is an injustice. Each unit is fully furnished and fitted with all the comforts of home, including plenty of space for everyone. Often costing around $100 per night, this resort is quite a bargain for families.
Just Outside DC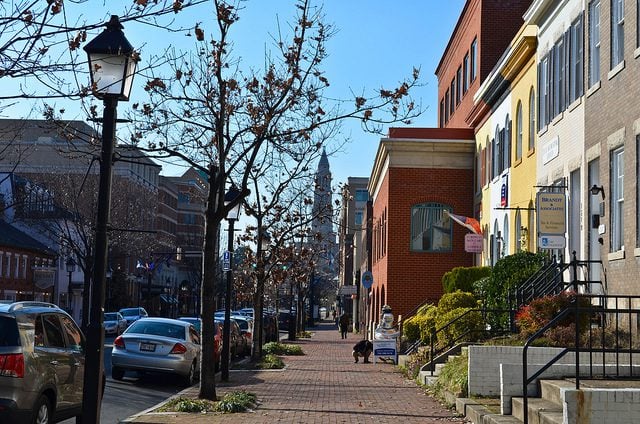 Image via Flickr by m01229
Founded way back in 1749, Alexandria has historic roots and contemporary appeal. Only seven miles south of Washington, D.C, this small town has essentially become an affluent suburb of the capital city, and it's home to lots of professionals and federal employees. With its charming Old Town district dotted with antique shops and theatres, the iconic George Washington Masonic National Memorial, and lots of other small highlights, overnighting in Alexandria looks like a solid option if you're visiting D.C.
Stay at the Holiday Inn Alexandria at Carlyle for easy access to both downtown Alexandria and the highway to D.C. Rates are competitive, and free parking is available.