Top 10 Things To Do In Bora Bora
Bora Bora is the dream island that is pretty much on everyone's wish list. From honeymooners to celebrities, who hasn't dreamed of waking up in one of those luxury overwater bungalows – the signature mark of this legendary tropical island? I spent three days in Bora Bora while backpacking across the South Pacific Islands and have since returned for two additional visits. Here's my list of the top things to do in Bora Bora.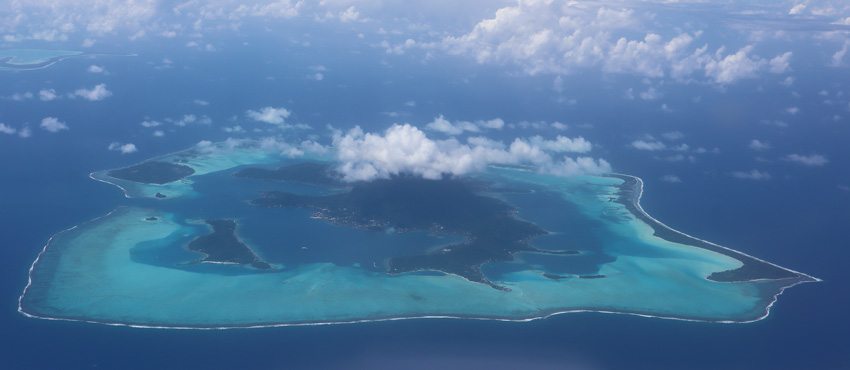 Heading off to French Polynesia? In-depth island guides to all 5 archipelagos await you, including sample itineraries and essential travel tips & tricks.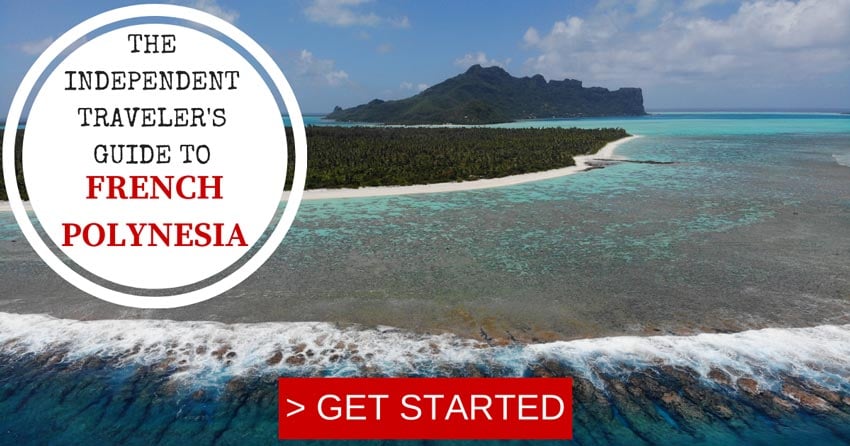 ---
10. Experience Local Life In Vaitape Village
Away from the glamor of the resorts, the tiny village of Vaitape is where you'll experience the 'buzzing' local life of Bora Bora. Daytime is reserved for some grocery shopping and dropping the kids off at school, while evenings are reserved for a family night out – dining in one of the roulottes (food trucks) in the village square followed by some star gazing on the pier.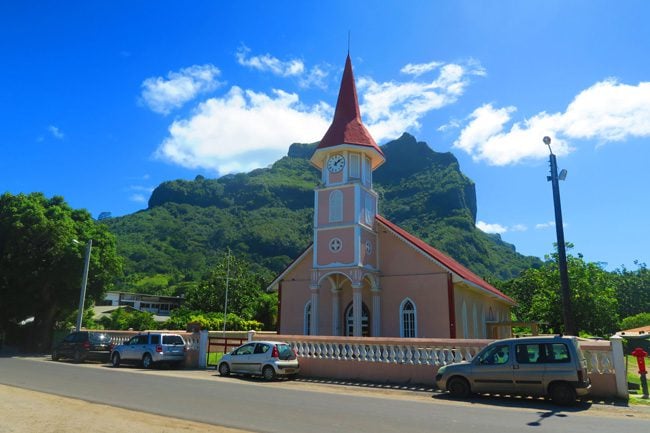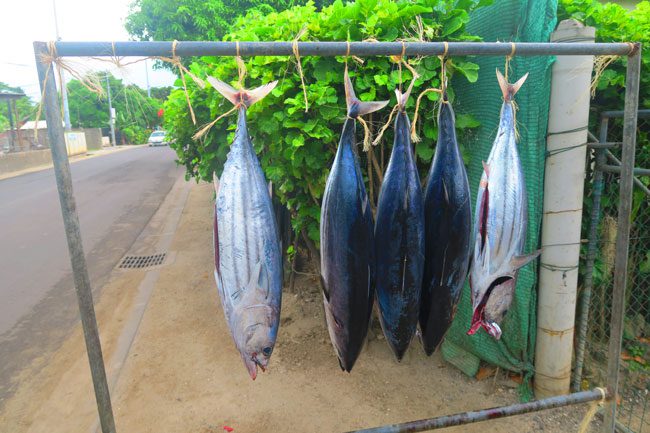 9. Climb To Rusty WWII Coastal Guns
Bora Bora was quite a strategic island to the Allied forces during WWII. As part of Operation Bobcat, thousands of US soldiers were stationed in this exotic location along with a huge amount of supply and a strategic airbase. To protect all of these, massive coastal guns were erected on the hills overlooking the lagoon to protect against a Japanese invasion that never came. These days, a few such canons remain. They're a little tricky to find but super interesting to see from up close, seeming so out of place in such a paradise like this. You can also join 4X4 tours and reach other sensational scenic lookouts.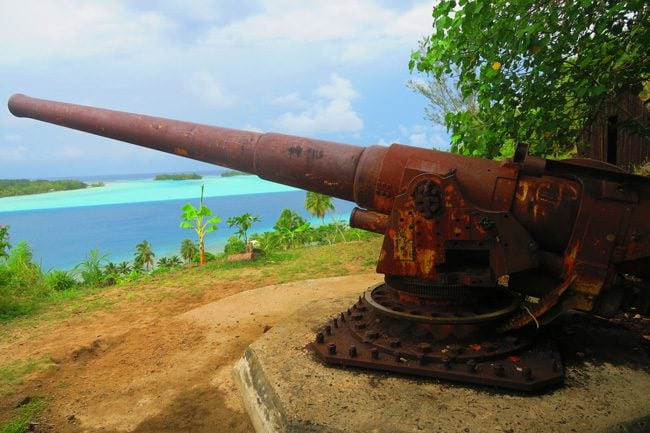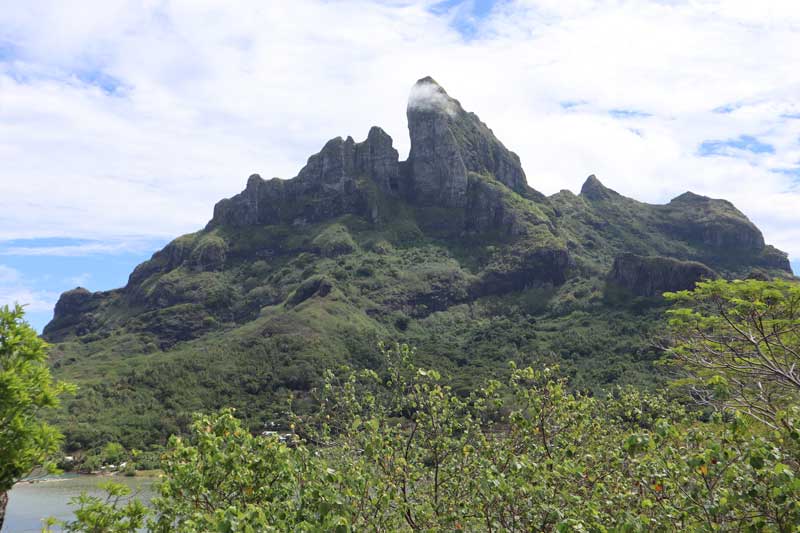 8. Dine With The Stars At Bloody Mary's
From Brando to DiCaprio, who hasn't eaten at the legendary Bloody Mary's in Bora Bora? Grab a table beneath the traditional thatched roof, with nothing but sand between your toes and delicious food on your table. Dinner time is the best time to visit when freshly caught seafood is waiting to be handpicked by diners. And of course, don't forget to order a bloody mary!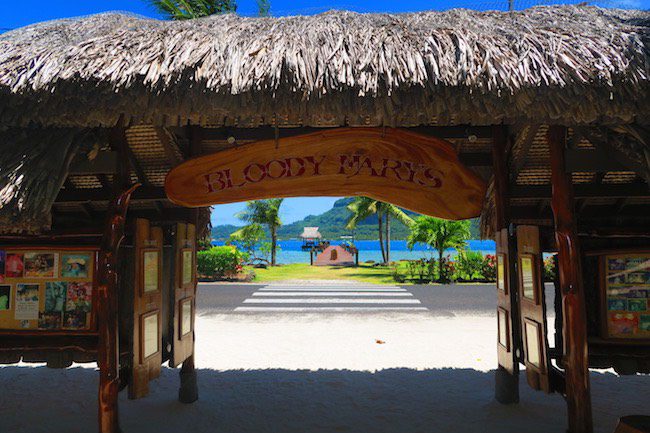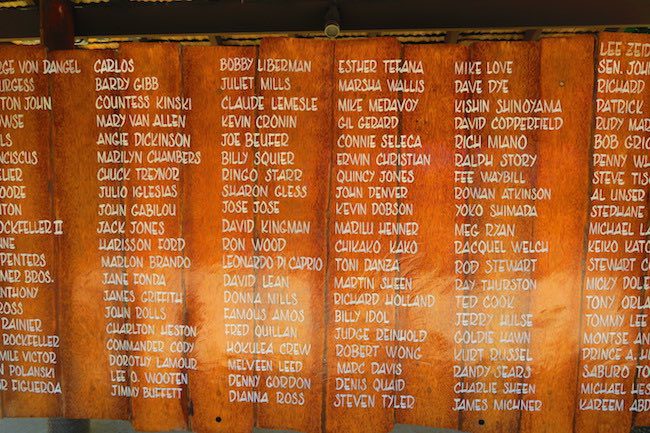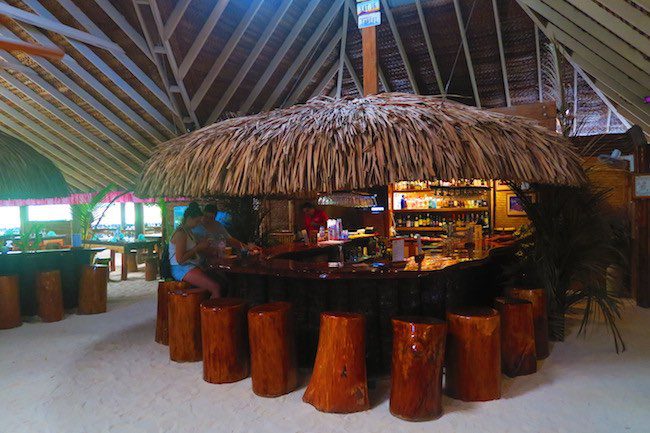 7. Hike Bora Bora's Valleys & Mountains
If you can manage to roll yourself out of your luxury bungalow and off the white sand beach, Bora Bora has some seriously beautiful hikes to be undertaken. Hire a guide and climb up to one of the island's summits for lagoon views you'll never forget.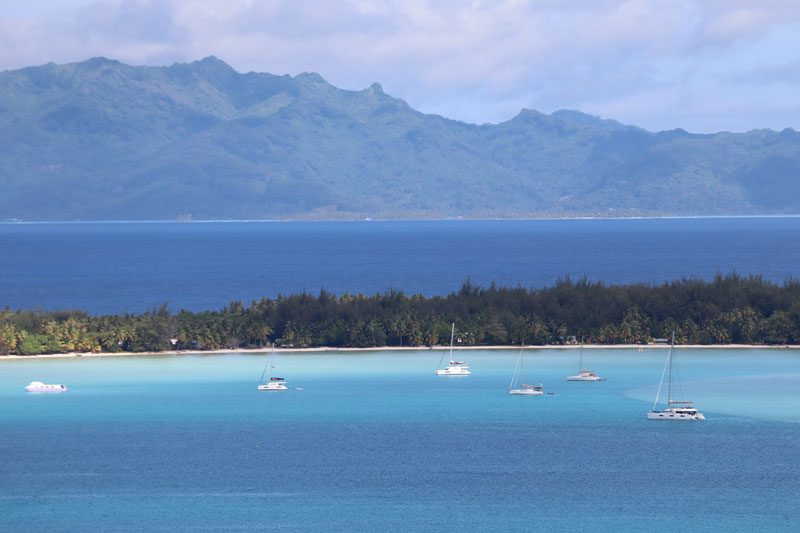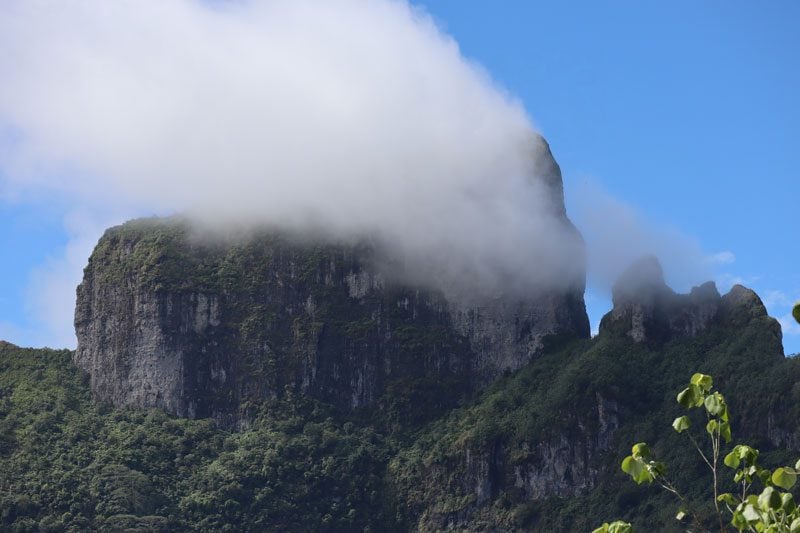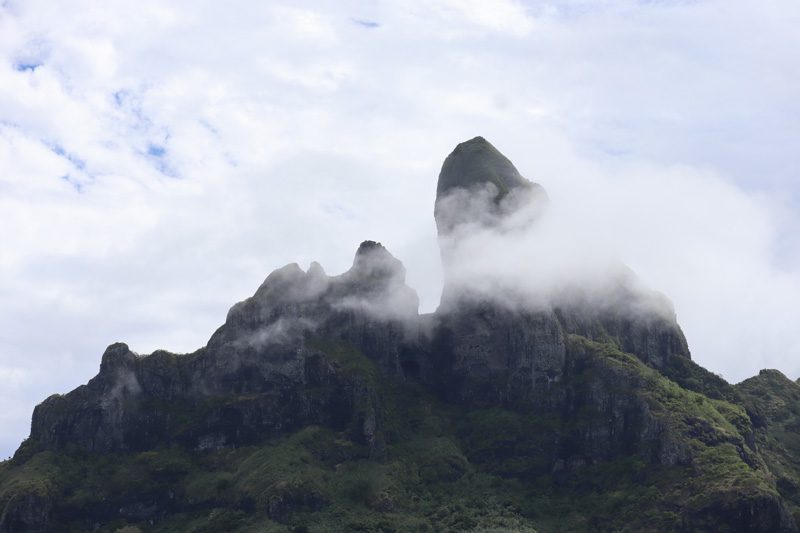 6. Circle The Island By Bicycle
Bora Bora is small enough to be easily circled on two wheels. Hire a bicycle and ride the 32-kilometer coastal road, stopping in sleepy fishing villages, ancient Polynesian temples, and panoramic lookout points. It's as far away from the resort scene as you can get in Bora Bora.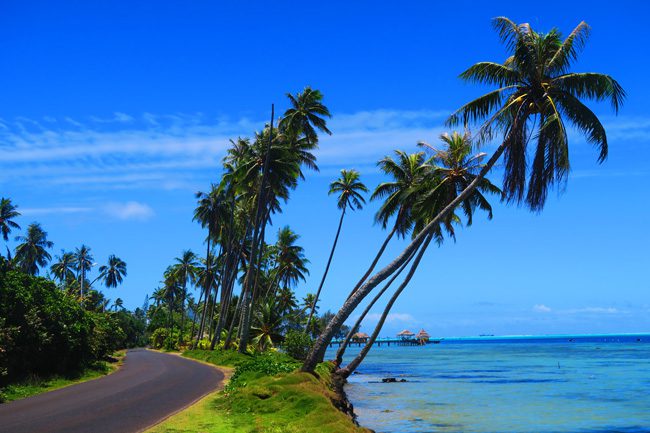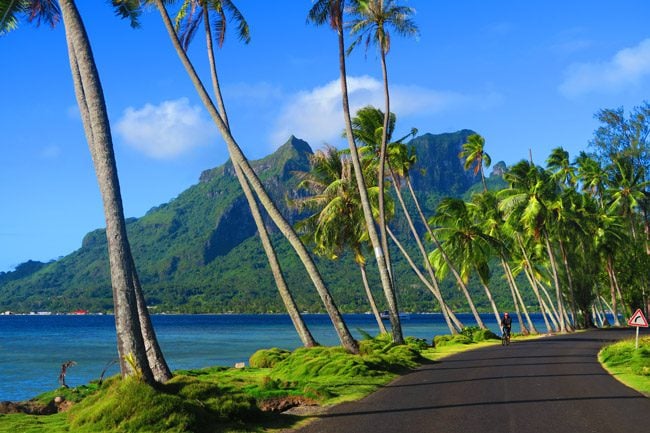 5. Catch The Views From Paoaoa Point
Hard to find but totally worth the effort, the view from this seemingly residential-looking hill is the 'classic' Bora Bora image. From up above, you'll see speedboats heading to and from the luxury resorts, and the gorgeous Bora Bora lagoon glowing in the backdrop of Mount Otemanu.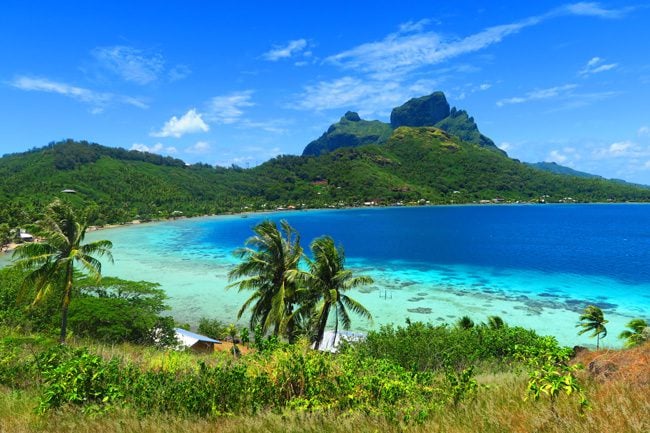 4. Pamper Yourself With An Overwater Bungalow
Let's face it, the one thing Bora Bora is truly famous for is over-the-top luxury. The island is synonymous with the outrageously expensive overwater bungalow, perfect (depends on who you ask) for a honeymooning couple or a Hollywood star. Frontrunners come and go but currently, the luxury leaders are the St Regis and Four Seasons resorts (but I personally prefer the Pearl Beach Resort). If you're opting out on the luxury resort scene, you can still buy a day pass or take the boat over for a romantic dinner.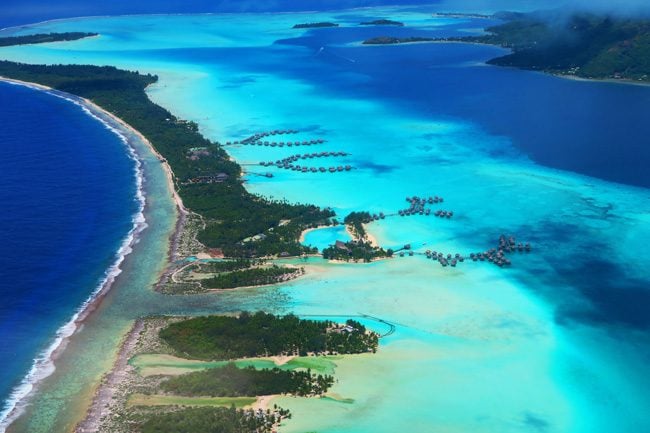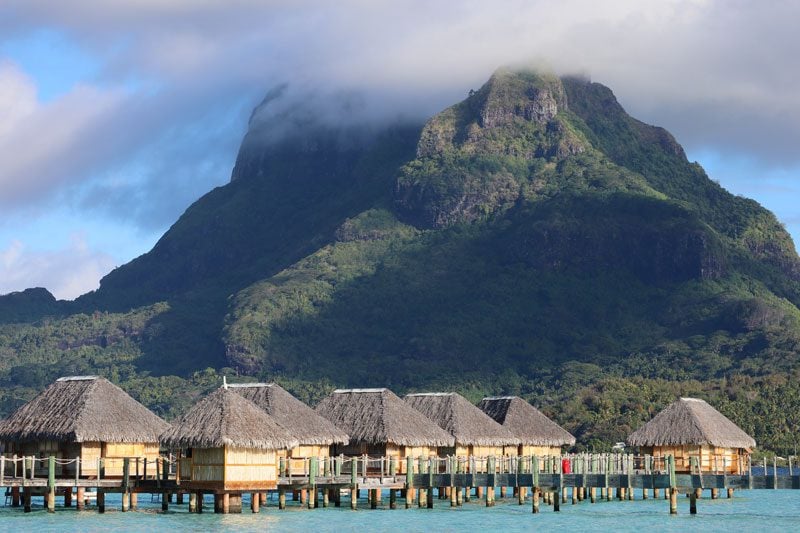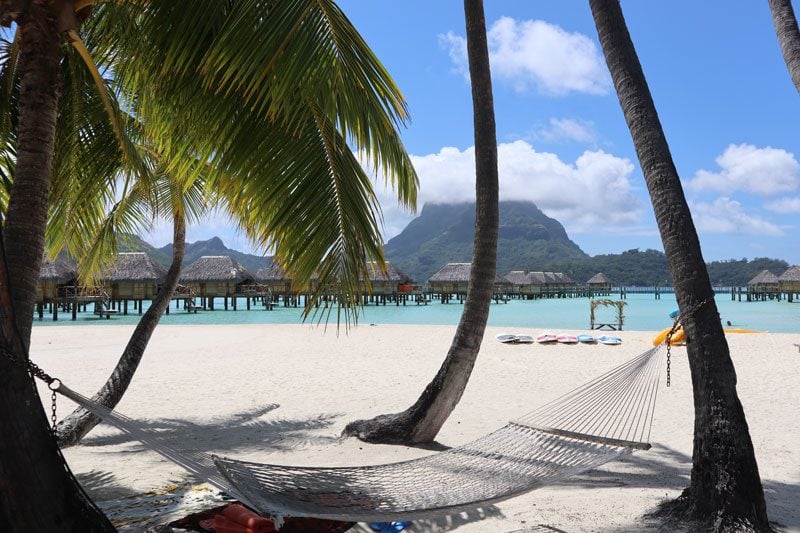 3. Grab A Window Seat On The Flight
While this is true on any domestic Air Tahiti flight to the islands of French Polynesia, if you manage to grab a window seat on the 'right' side of the plane and the weather is just right – you'll be treated to one of those views of Bora Bora that probably led you to come here in the first place.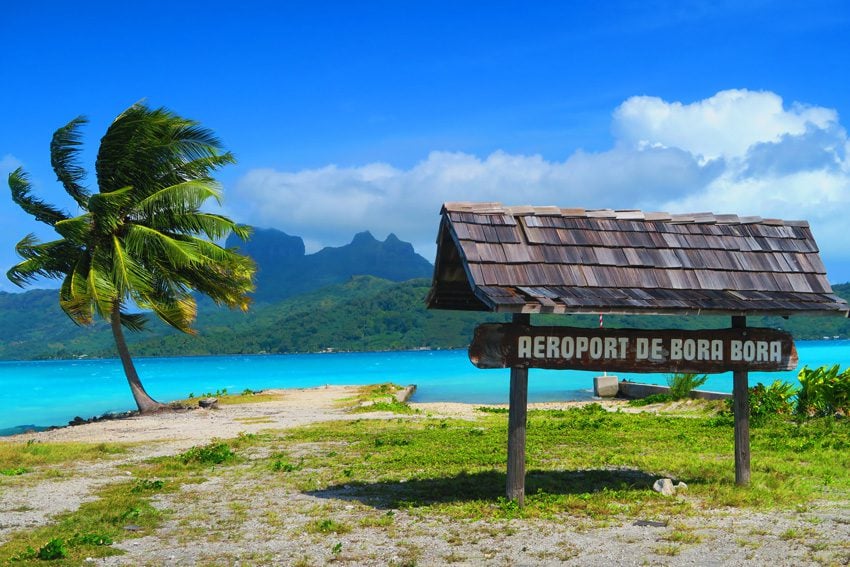 2. Take It Easy In Matira Beach
One of the best beaches in French Polynesia is actually found right here, on the main island. Matira Beach is a perfect long stretch of golden sand, sandwiched between the radiating lagoon and a row of palm trees. Parts of it are completely tourist-free so just wander around and find your very own paradise for the day!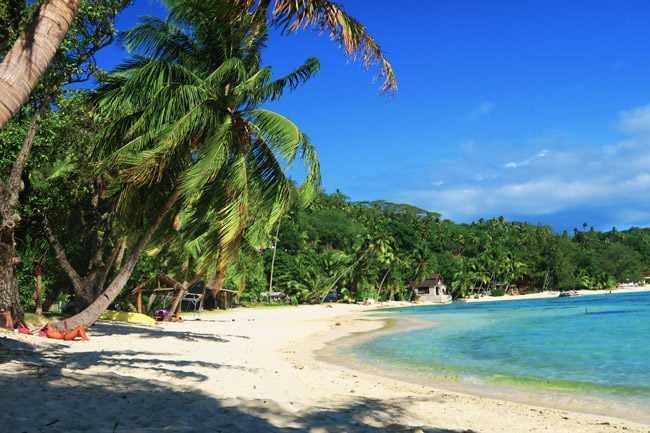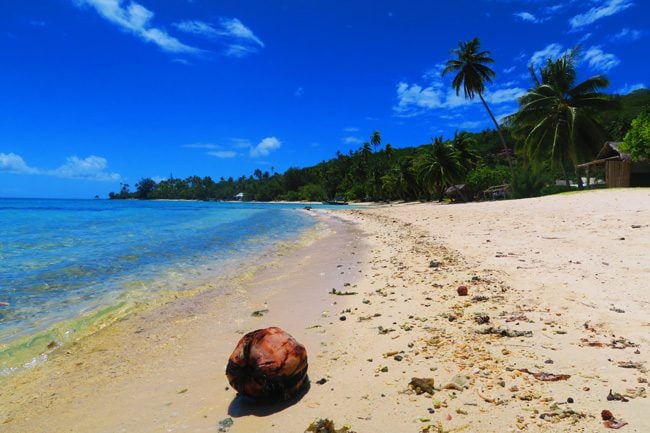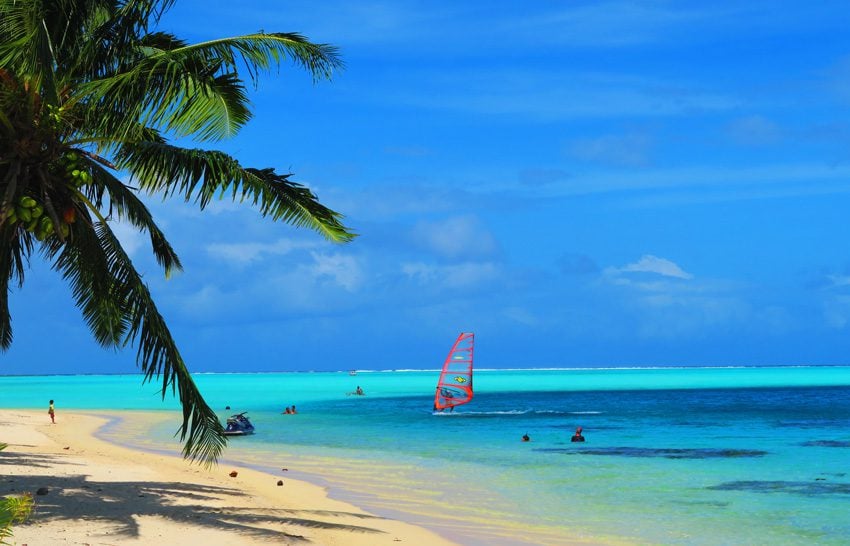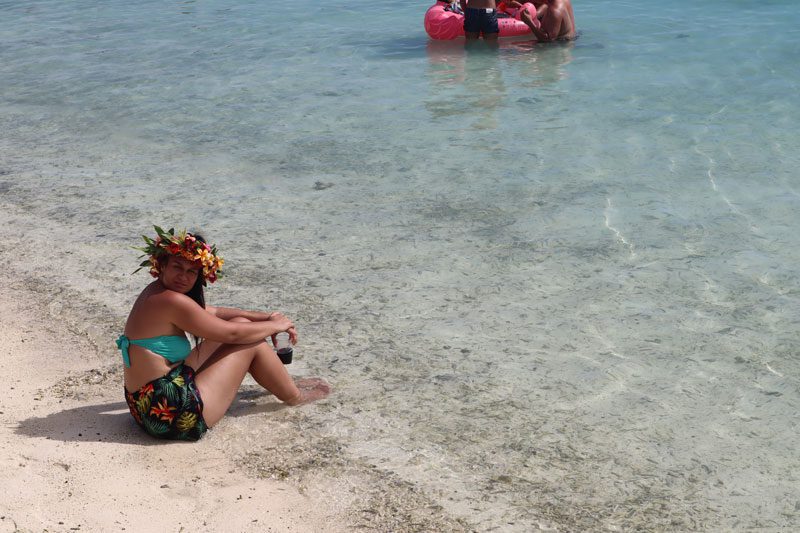 1. Spend The Day Exploring The Lagoon
The undisputed jewel of Bora Bora is its incredible lagoon, best experienced on a full-day lagoon tour. You'll start by exiting the comforts of the protective lagoon to get up close and personal with some sharks. Yeah, that's right! Friendly reef sharks accompanied by their larger cousins the nurse sharks swim all around you as fear, excitement and sheer awe – all stir up inside. You'll then pay a visit to a few giant moray eels in the coral garden, before feeding a few hungry stingrays in the shallow waters of the pristine lagoon. How can this magical day get even better? How about a picnic lunch on your very own tropical island!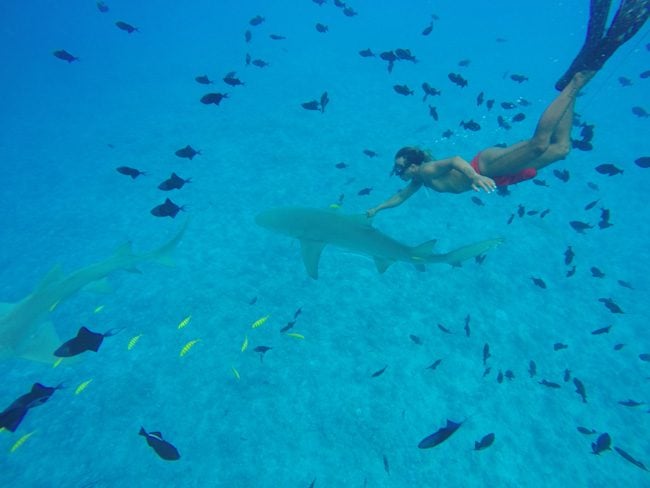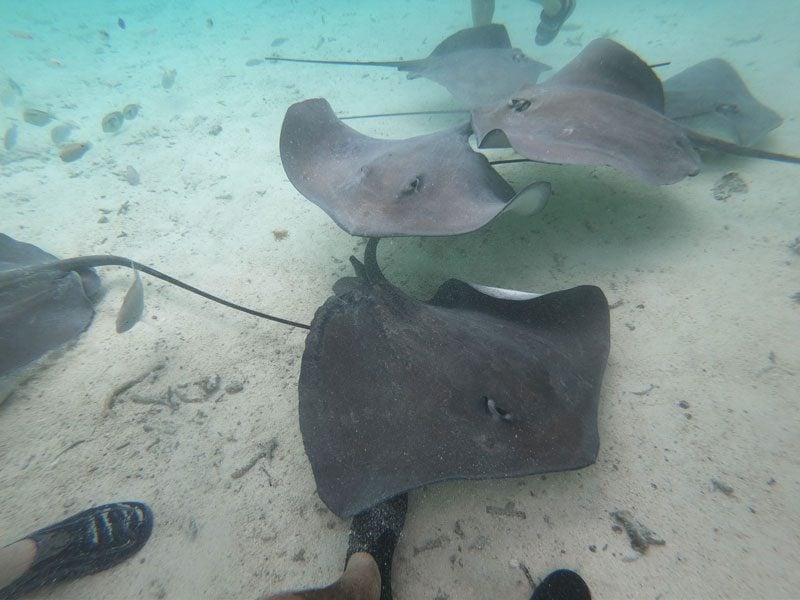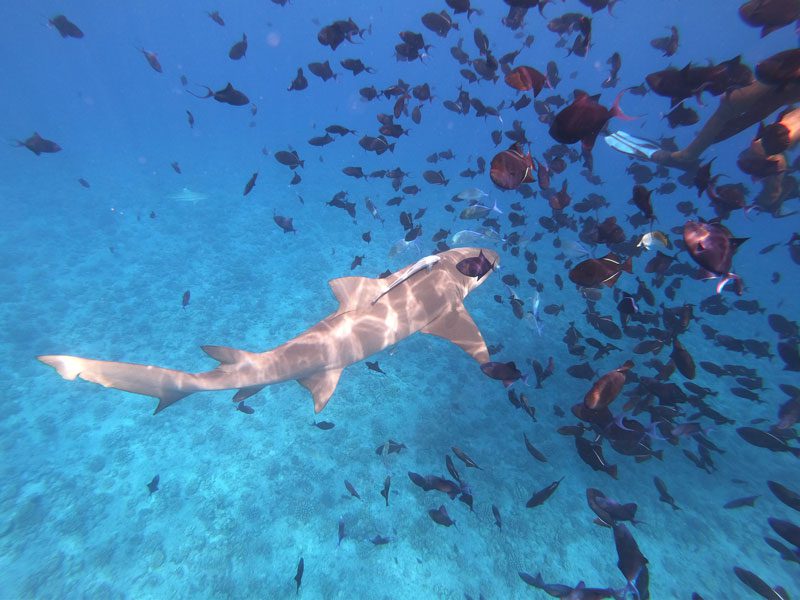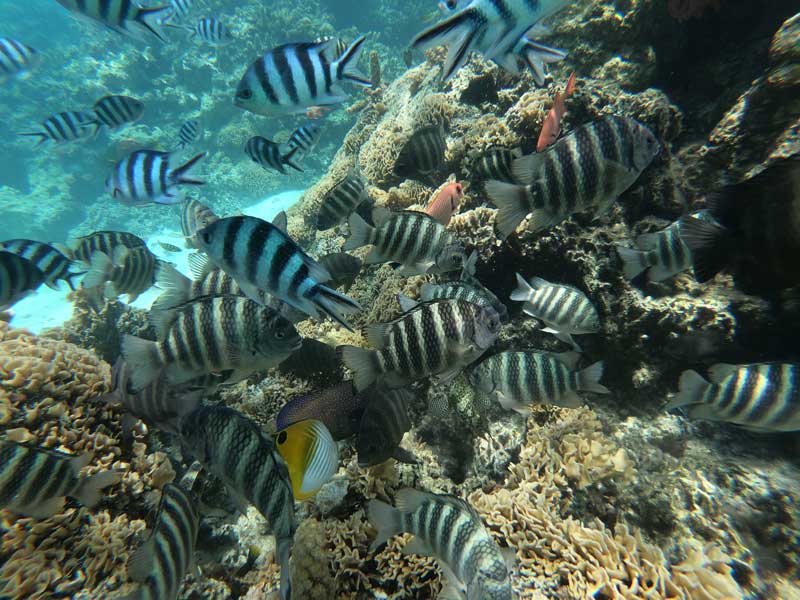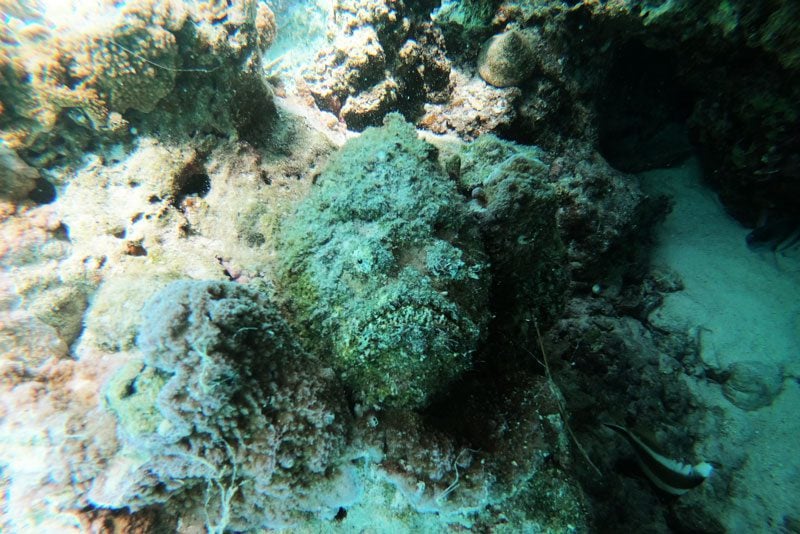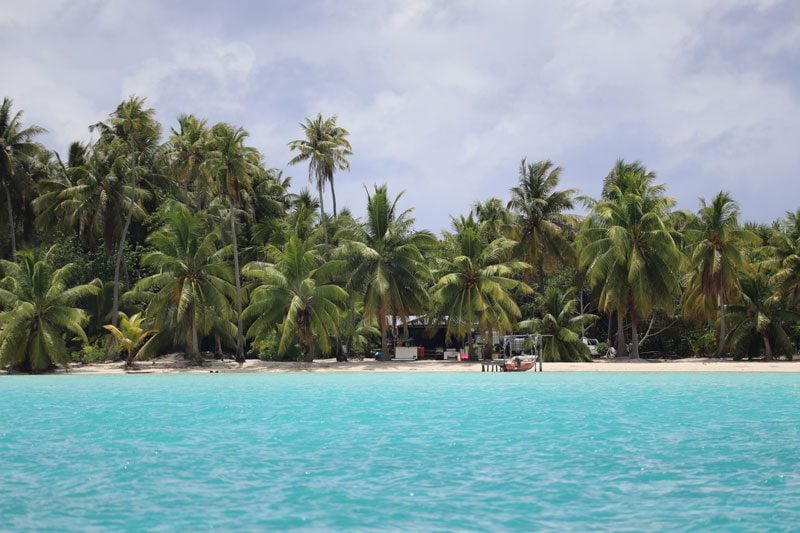 Ready To Visit?
There you have it! The top things to do in Bora Bora. For more information about Bora Bora and French Polynesia, check out these recommended guides.
Tahiti, Tailor Made!
The Islands of Tahiti are among the last places to be colonized by mankind, 118 islands, each with its unique personality.
Get expert advice and assistance with planning your trip to the destination where tropical dreams come true!
---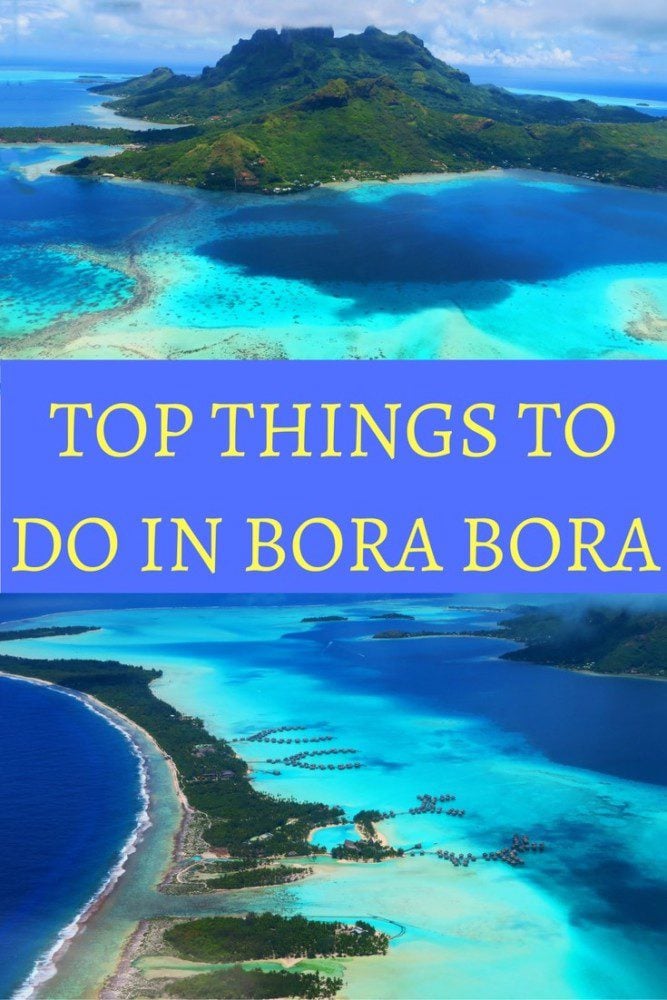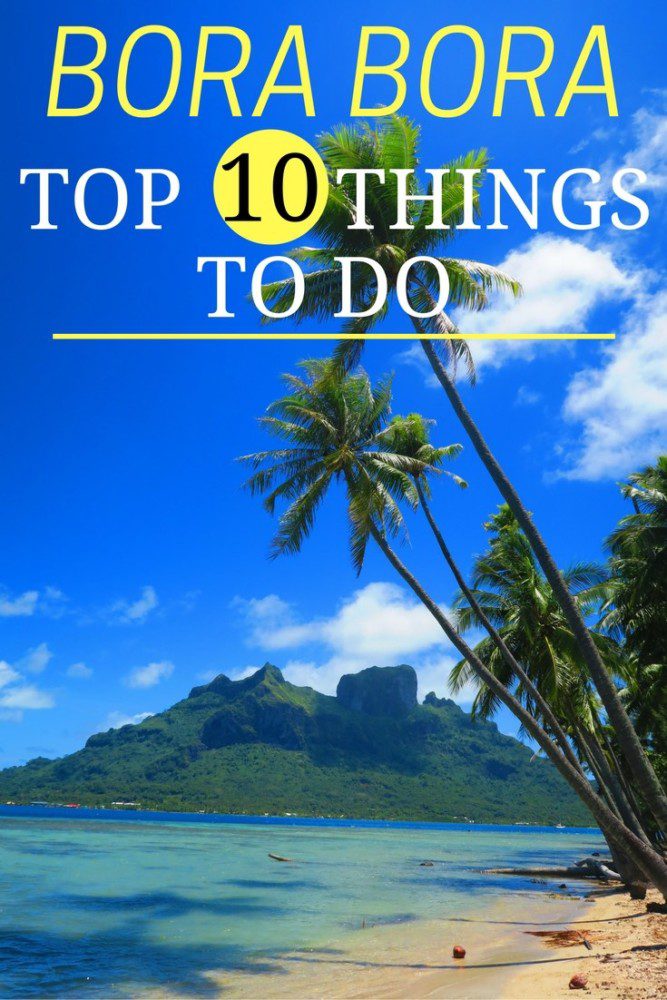 Pin These Images To Your Favorite Boards!