The Best Beaches In French Polynesia
The 118 islands and atolls of French Polynesia are the most earthly definition of paradise, the perfect blend between tropical natural beauty and a friendly local population eager to share their secret to a happy life under the South Pacific sun. Not surprisingly, these islands are home to some of the finest beaches in the world. In this article, I'll share with you my personal list of the best beaches in Tahiti and French Polynesia.
Heading to French Polynesia? In-depth island guides to all 5 archipelagos await you, including sample itineraries and essential travel tips & tricks.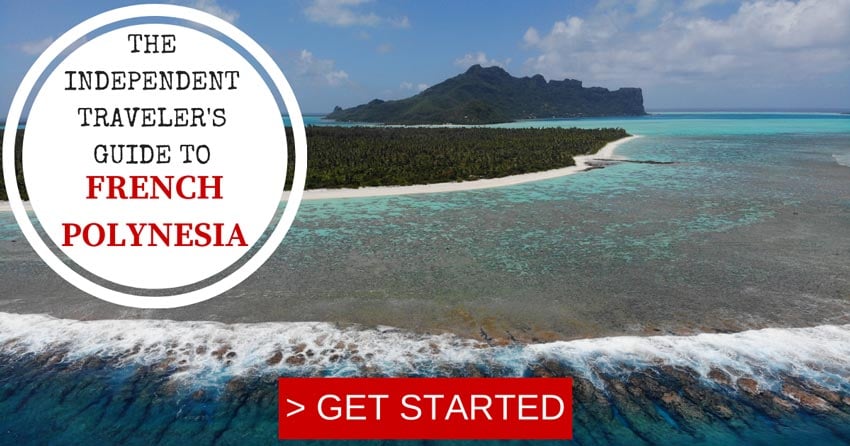 Tahiti, Tailor Made!
The Islands of Tahiti are among the last places to be colonized by mankind, 118 islands, each with its unique personality.
Get expert advice and assistance with planning your trip to the destination where tropical dreams come true!
The Best Islands In French Polynesia
Wondering which islands to visit? Here's a video tour of my personal favorites.
---
Point Venus Beach – Tahiti
At the tip of Matavai Bay on the island of Tahiti, Pointe Venus is not only the finest black sand beach in the French territory but also a place of immense historical significance. The bay's sheltered waters served as the favorite anchorage for early European explorers. It is the site of the first recorded contact between Tahitians and Europeans, taking place in 1767 when Samuel Wallis rediscovered Tahiti.
The beach is a local favorite, especially for families with small children and aspiring young surfers. One can also appreciate the striking natural beauty of Tahiti, with its emerald mountains soaring in the background. Behind the beach, a lighthouse was erected to commemorate Captain James Cook's visit in 1769 in his attempt to record the transit of Venus as part of a global scientific experiment.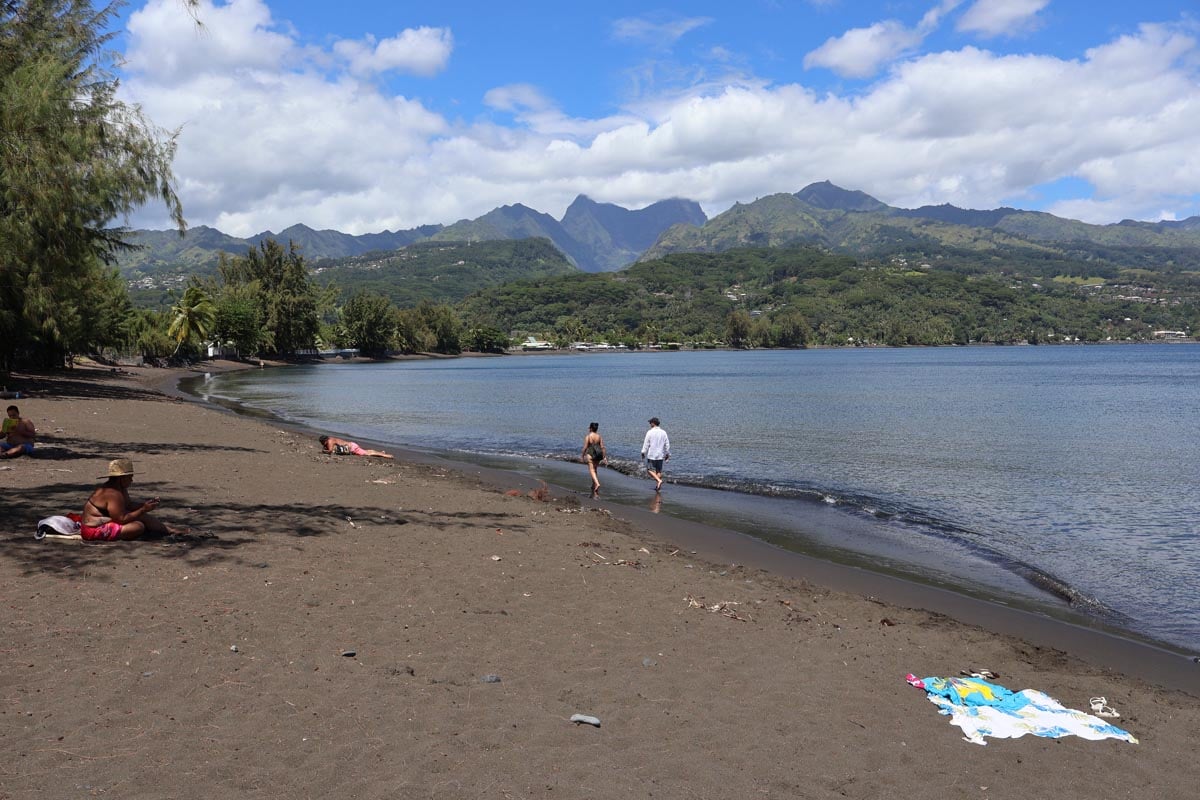 More information: Top 10 Things to do in Tahiti
Pink Sand Beaches – Tikehau
Some say they're pink while others say they're orange but it really doesn't matter. Tikehau's famous pink sand beaches are among the finest in French Polynesia and even in the entire South Pacific's collection of top beaches. There are miles and miles of pink sand beaches in Tikehau, yours to explore and to remember forever.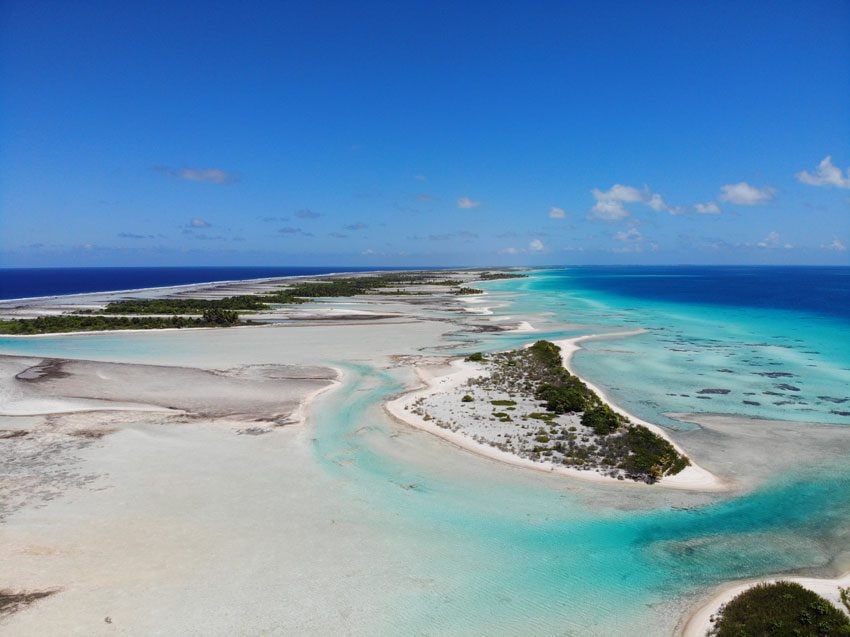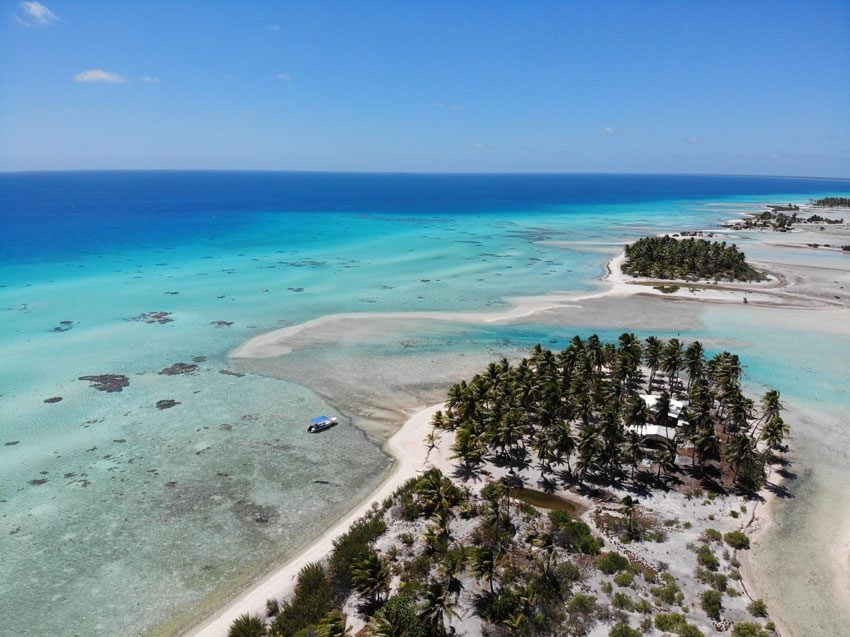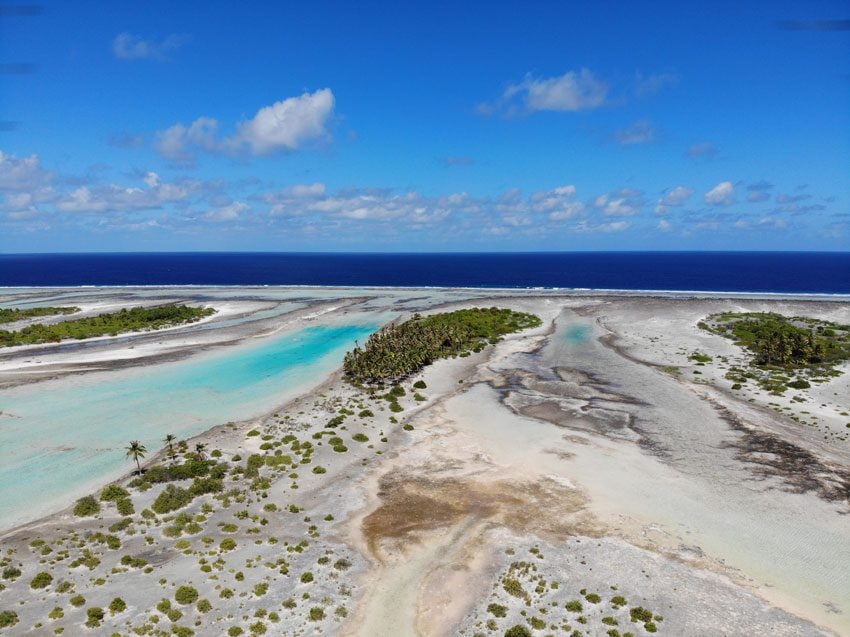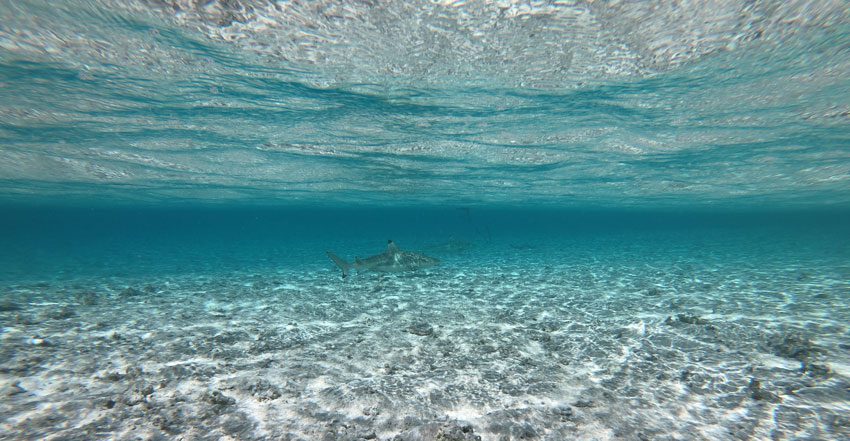 More information: Tikehau Travel Guide
Motu Piscine – Raivavae
When picturing a South Pacific beach, you're likely seeing Motu Piscine on the island of Raivavae, in the southern Austral Islands. Translating to "swimming pool islet", this jewel has spacious untouched landscapes and more than a mile of beaches lined with vegetation. With its blues of indigo and turquoise, this place is the perfect postcard scene and one of the best beaches in French Polynesia.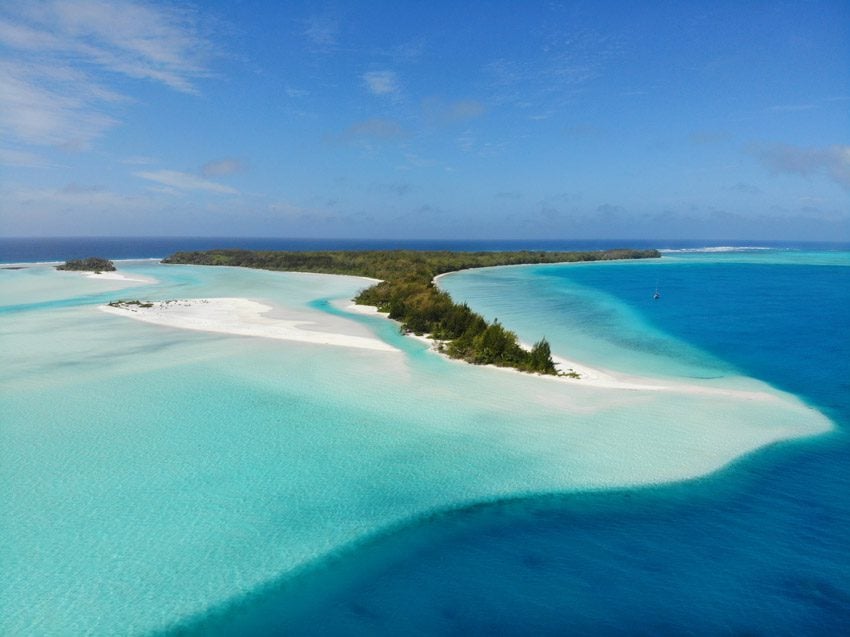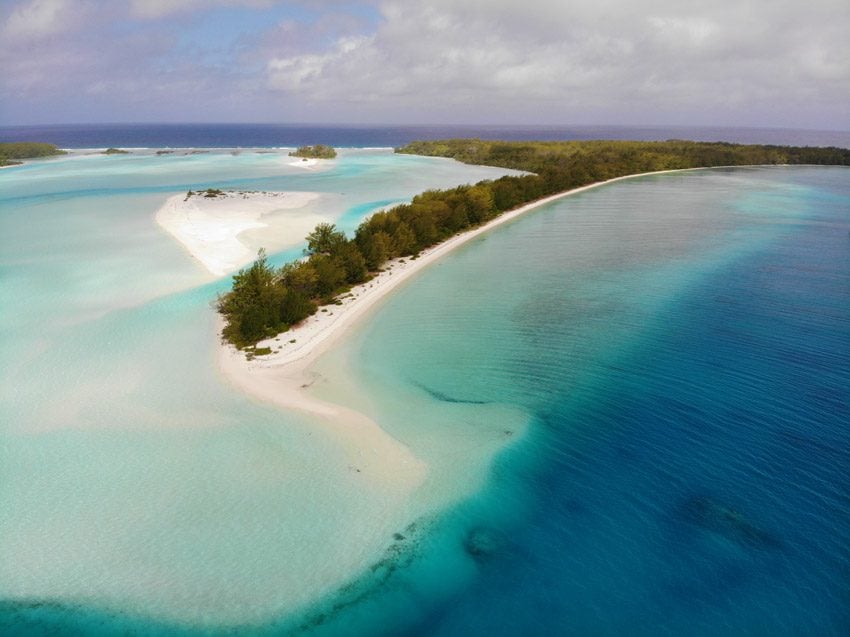 More information: Austral Islands Travel Guide
Shark Bay – Ua Pou
Don't be alarmed by its name, Shark Bay (Hakanai Bay) on the remote island of Ua Pou in the northern Marquesas Islands is safe for swimming though you might see a few sharks hanging around. The radiating bay comes into view after a sharp bend on a dirt road and can be enjoyed as part of a memorable roadtrip around the island.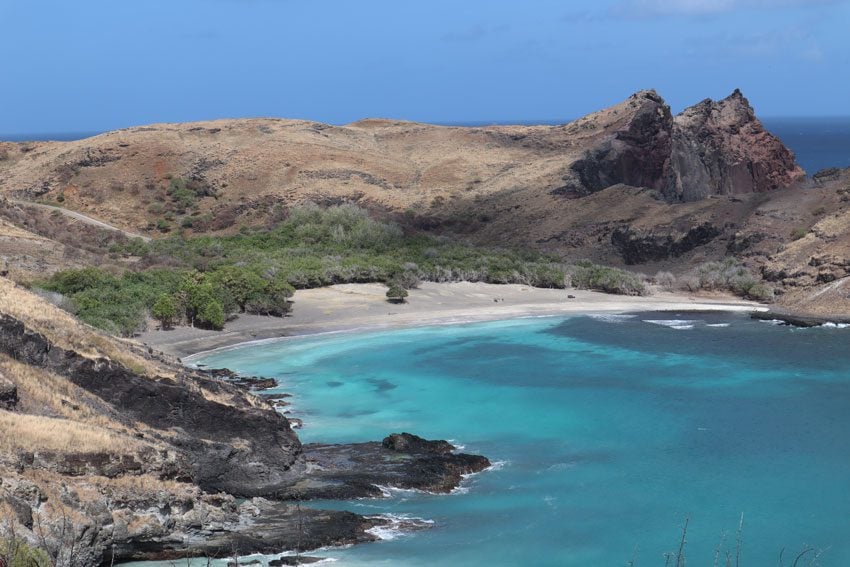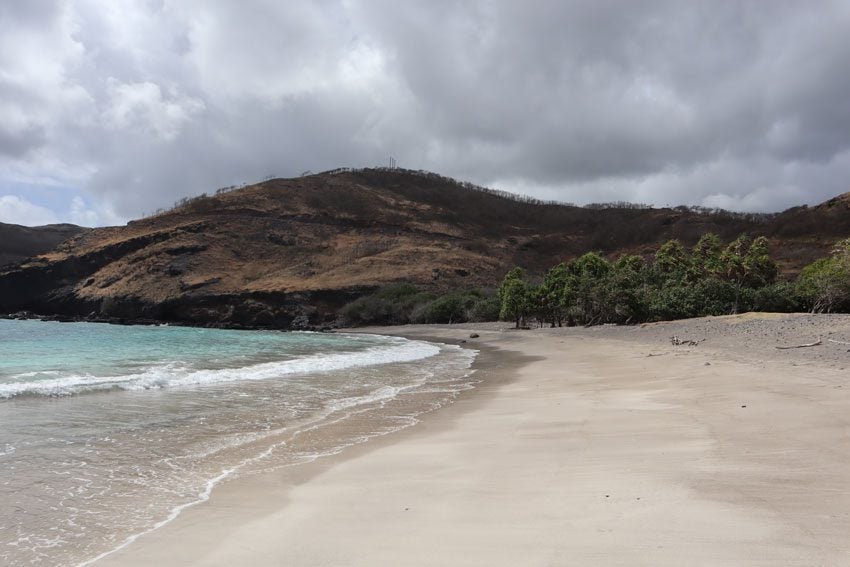 More information: Ua Pou Travel Guide
Hanatekuua Bay – Hiva Oa
The pristine beauty of the distant Marquesas Islands attracted legendary French painter Paul Gauguin and Belgian singer Jacques Brel, who made the island of Hiva Oa their home. This wild archipelago is by no means a beach holiday destination but it does hold a few sandy gems. Unless you own a boat, the beach at Hanatekuua Bay can only be reached by hiking from the closest village. At first glimpse, the beach appears like a mirage, especially in drought years, a fine stretch of golden sand backed by a dense coconut grove and fronted by inviting turquoise waters. On occasion, you might have to share the beach with locals tending the grove, a great opportunity to make a real local connection.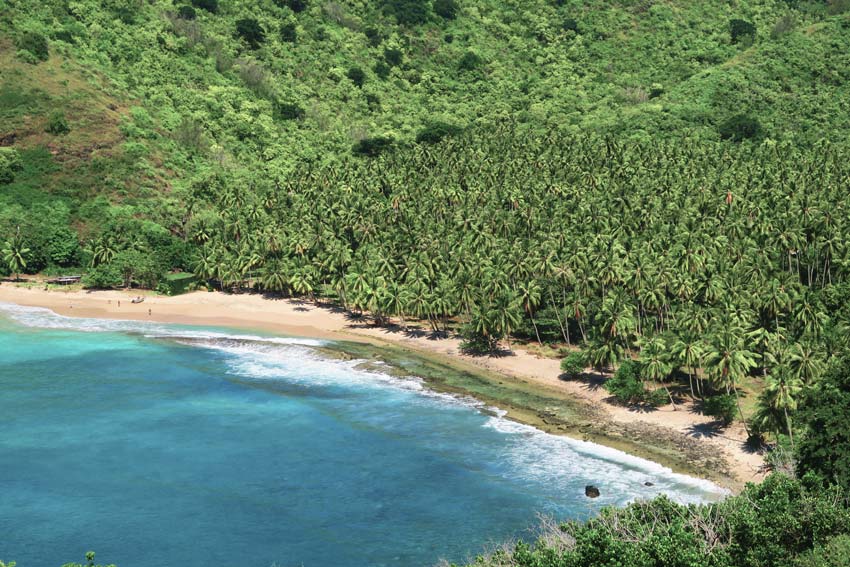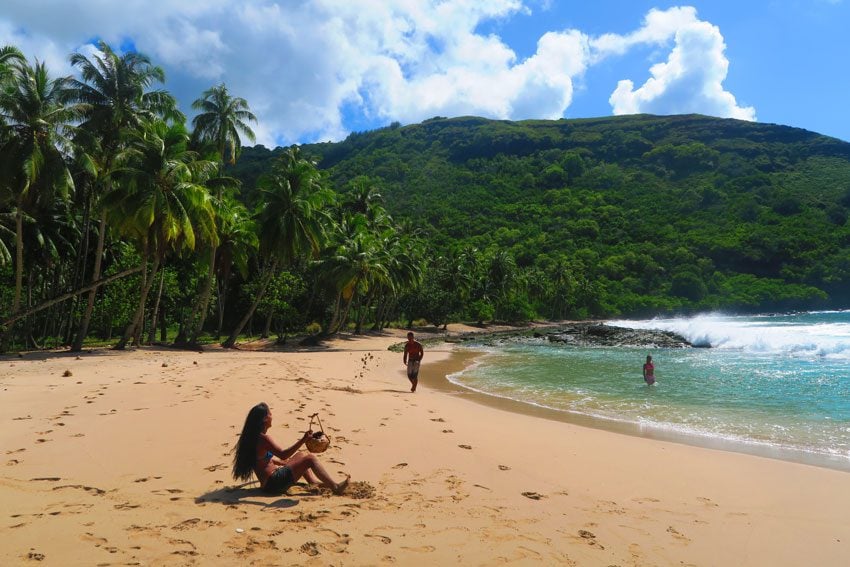 More information: Top 10 Things to Do in the Marquesas Islands
Temae Beach – Moorea
The island of Moorea is Tahiti's closest neighbor, a beautiful island in the shape of a heart and a prime stop on any island hop in the South Pacific. Overlooking Tahiti from a safe distance, Temae boasts one of the longest stretches of uninterrupted beach in the territory so there is never a shortage of space or privacy. The water here is crystal clear and a few lively coral heads provide extra entertainment for those who don't forget to pack a mask and snorkel. The beach experiences strong currents on occasion, so fins might come in handy as well.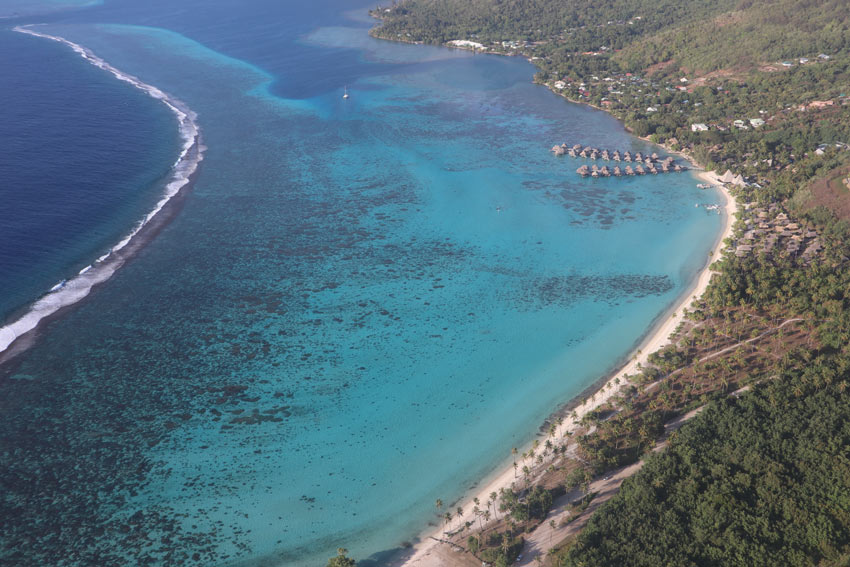 More information: Top 10 Things to Do in Moorea
Matira Beach – Bora Bora
Perhaps the most sought-after honeymoon destination, Bora Bora, is one of the most stunning islands in the world from a geological perspective. The white sand covering its shallow lagoon help to radiate a multitude of azure shades under the sun and its perfectly sculpted peaks overlook palm-fringed islets at the edge of the reef, locally known as motu. Matira Beach is the best-known stretch of sand on the main island and occupies most of the western tip of the peninsula bearing the same name. Its public section has shallow waters that extend for hundreds of meters but its less-frequented part, slightly to the north, offers that classic vibe you're probably looking for.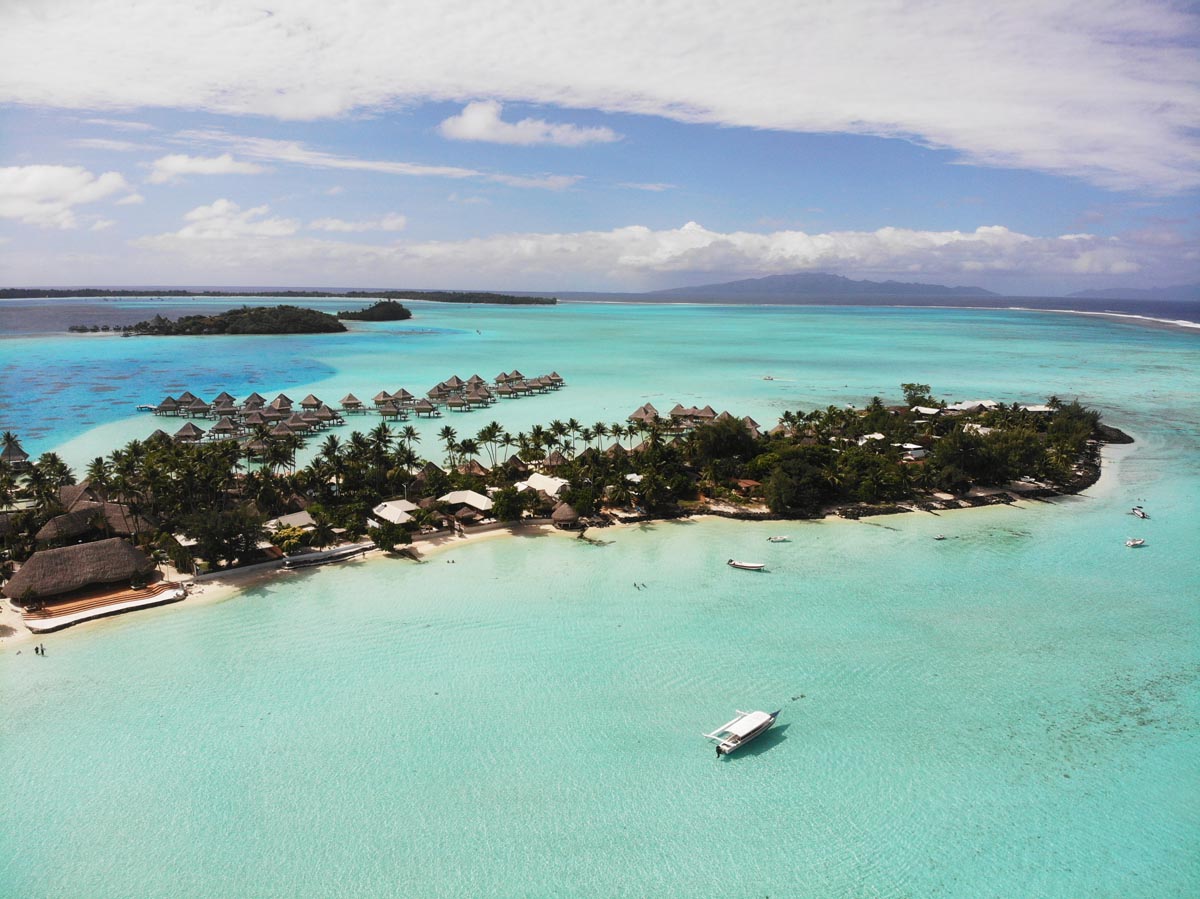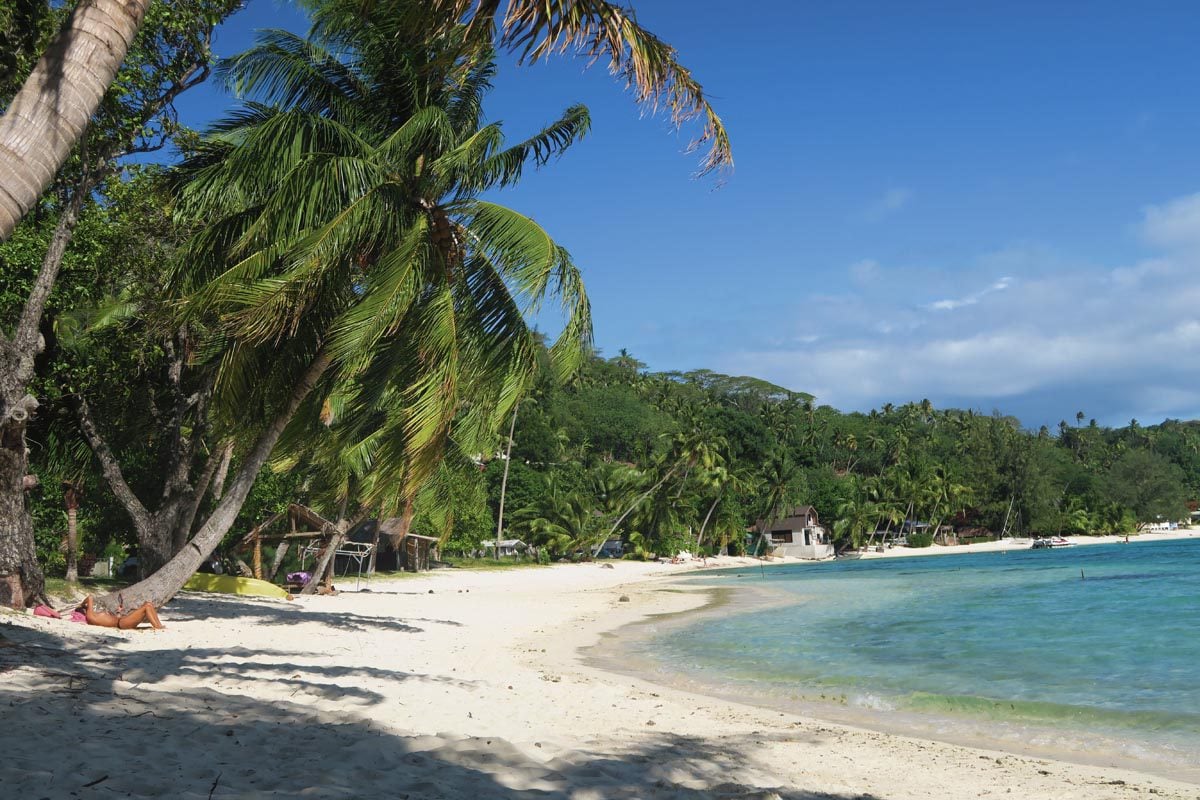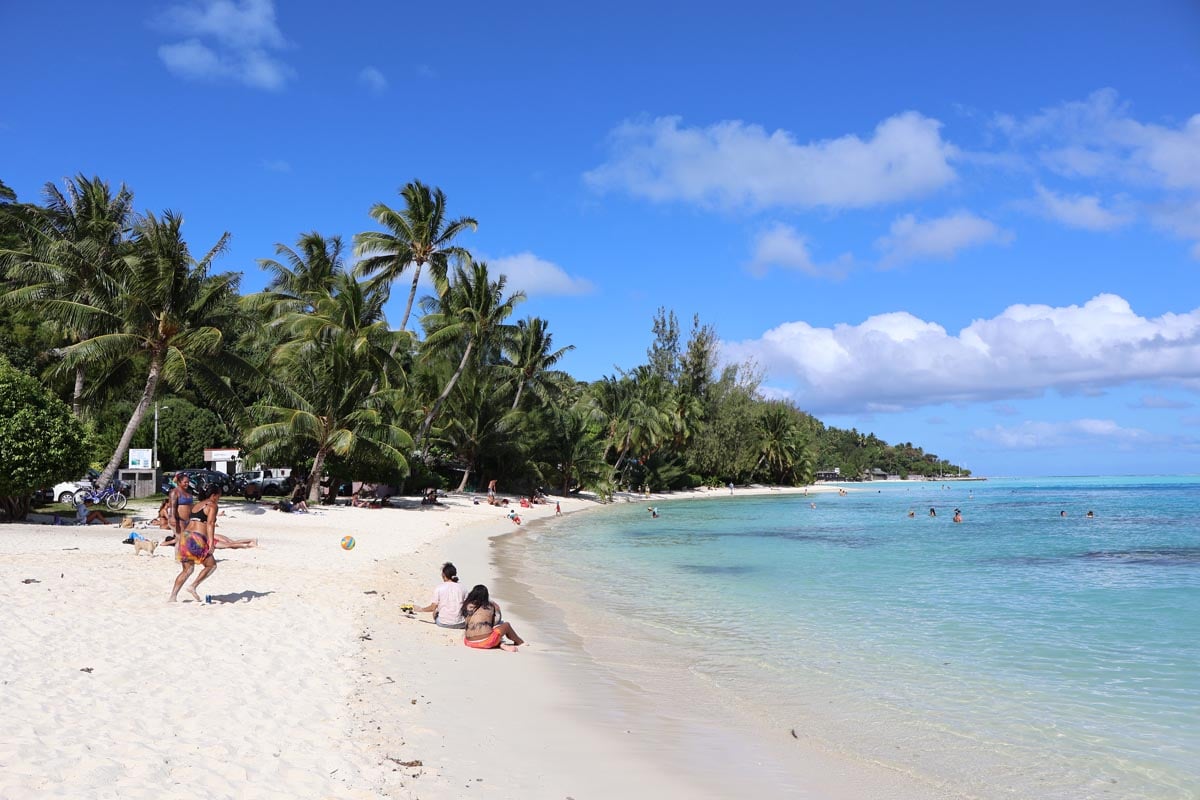 More information: Top 10 Things to Do in Bora Bora
Tai O Ra'a Beach – Aukena
Of French Polynesia's five archipelagos, the eastern Gambier Islands are the least visited, owing to a 1,600 km distance from Tahiti and expensive infrequent flights. Nearly all islands in this group share a single immense lagoon and on the tiny island of Aukena, they mostly cultivate exquisite black pearls. In fact, the island is privately owned by "the godfather" of the local black pearl industry, Robert Wan, but you can visit as part of a tour with local guides and enjoy one of the best beaches in French Polynesia. There's hardly anybody out here and on a clear day, you can gaze for hours at Mount Duff which towers over the main island of Mangareva.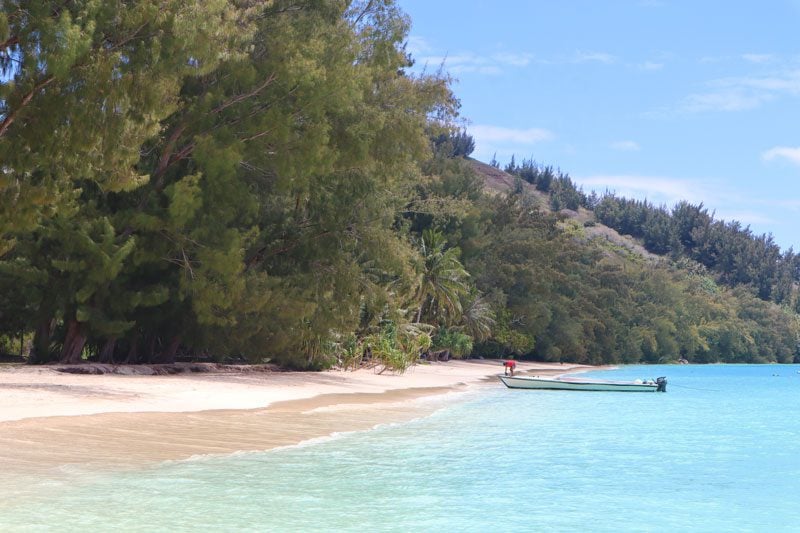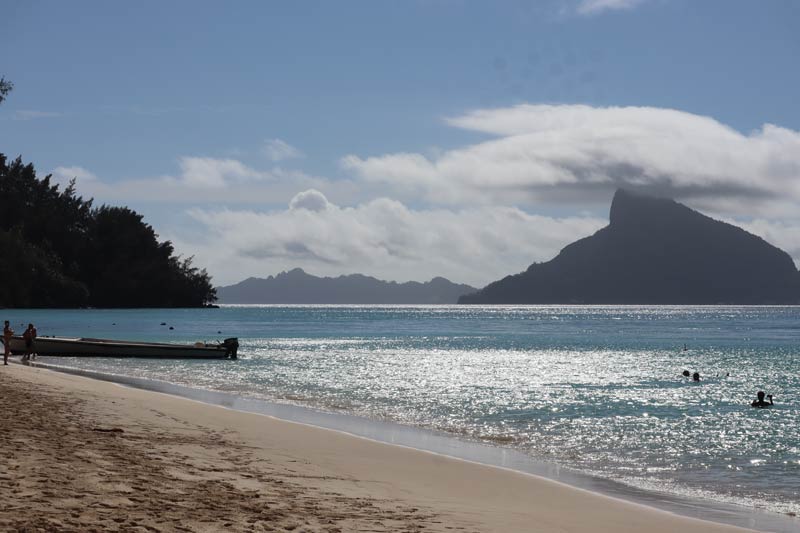 More information: Gambier Islands Travel Guide
Avea Bay – Huahine
The island of Huahine is still not fully on the tourist radar, great news for serious travelers who seek an authentic experience. Avea Bay is on the far side of the island, which is actually comprised of two separate landmasses connected by a narrow bridge. The bay is the finest on the island and you might even share the grounds with the ruins of ancient Polynesian temples, known as marae. For snorkelers, head to the grounds of the Hotel Le Mahana, where you can kill a few hours mixing close encounters with tropical fish and drinking a few cocktails.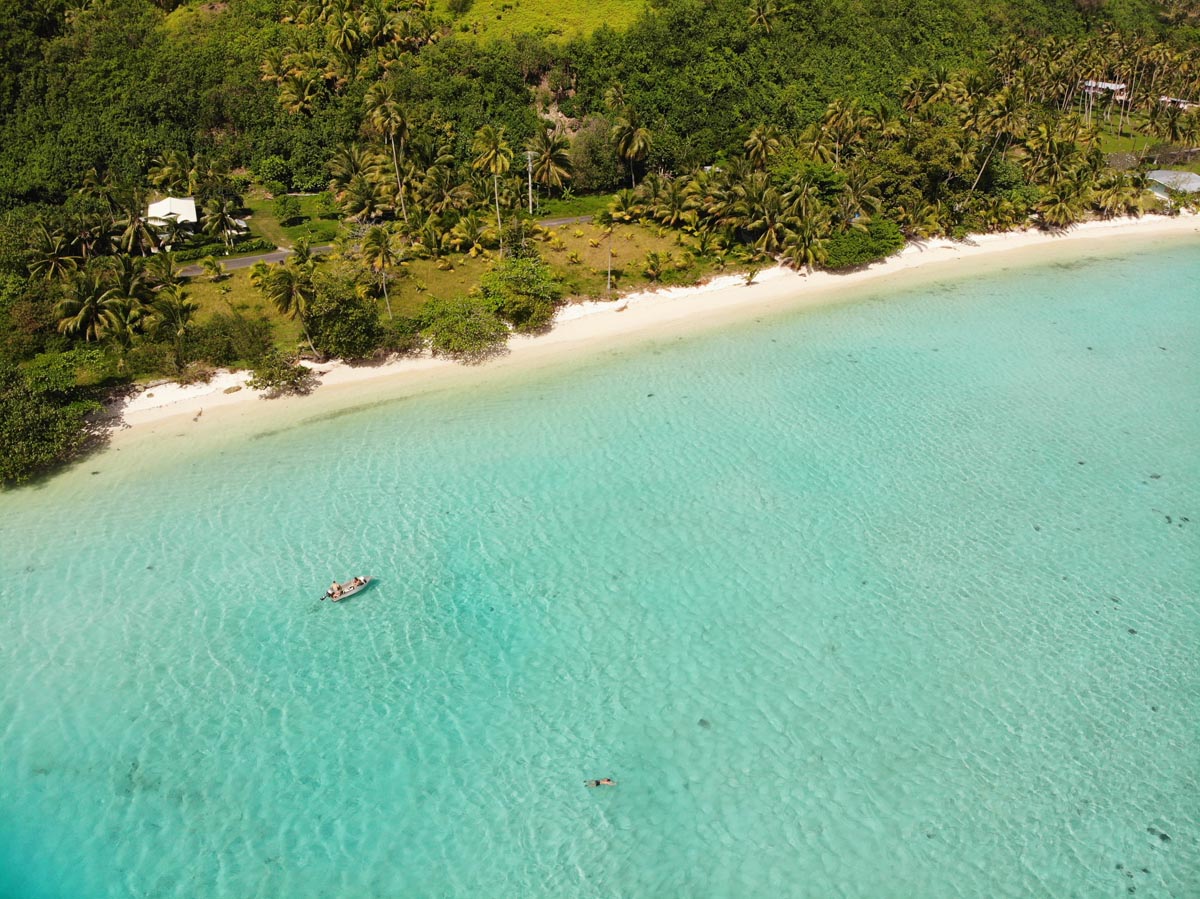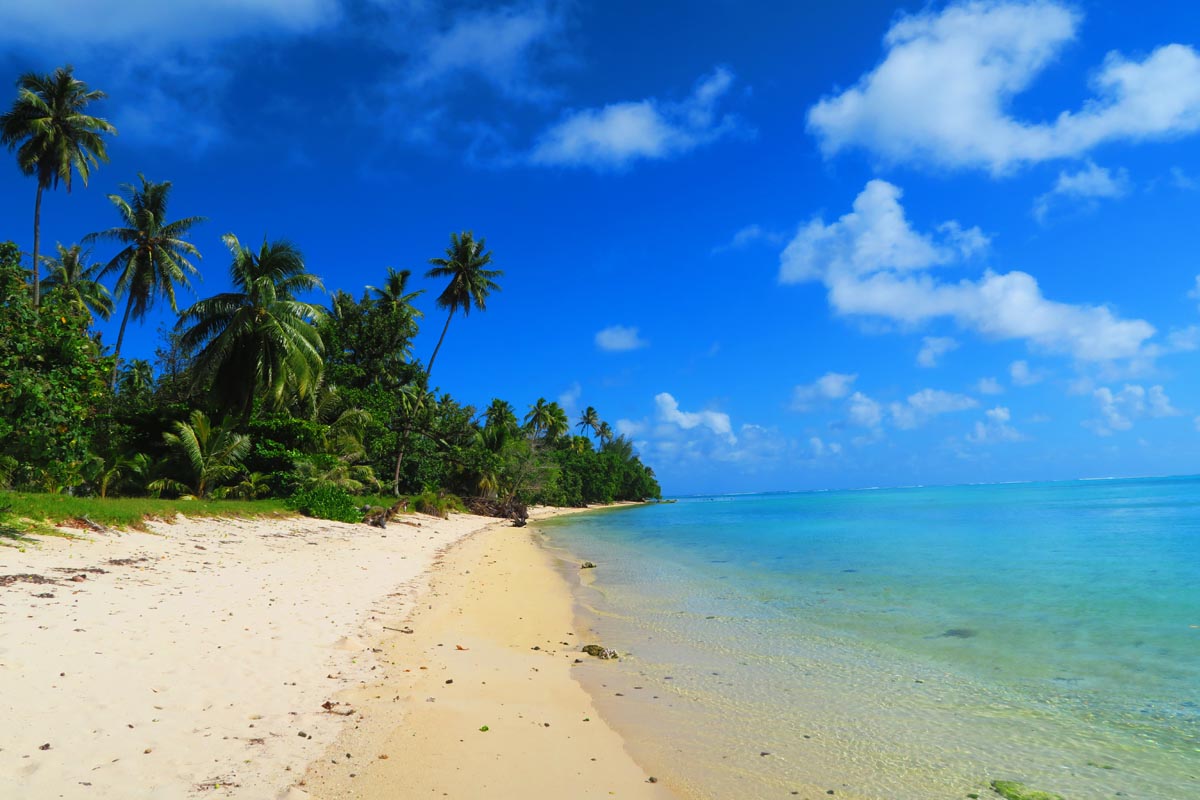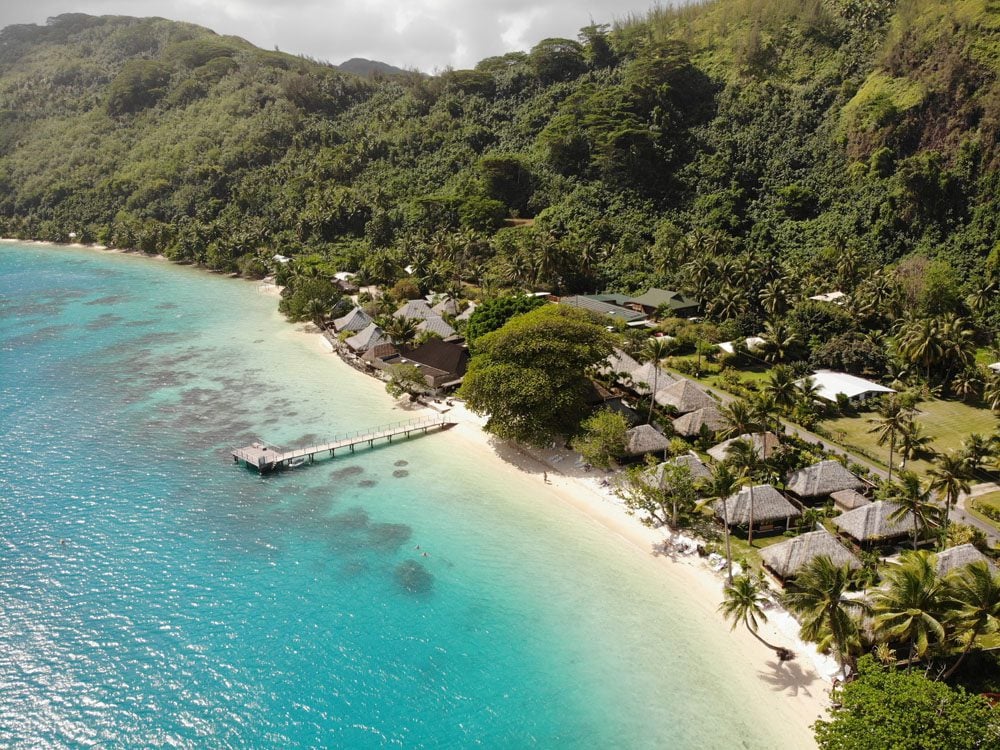 More information: Top 10 Things to Do in Huahine
Anaho Bay – Nuku Hiva
It's back to the distant Marquesas Islands for this beauty, this time on the island of Nuku Hiva. Anaho Bay must also be hiked to, unless you own a boat, further adding to the allure of the place. The trail that leads to the horseshoe-shaped bay offers spectacular views before it plunges to a lonely settlement where a few families live off the grid. Anaho Bay is home to the only coral reef in the entire archipelago, where conditions are usually not optimal for reefs to form. If this beach ain't pretty enough, you can even hike over to the next bay where you'll be completely cut off from the outside world.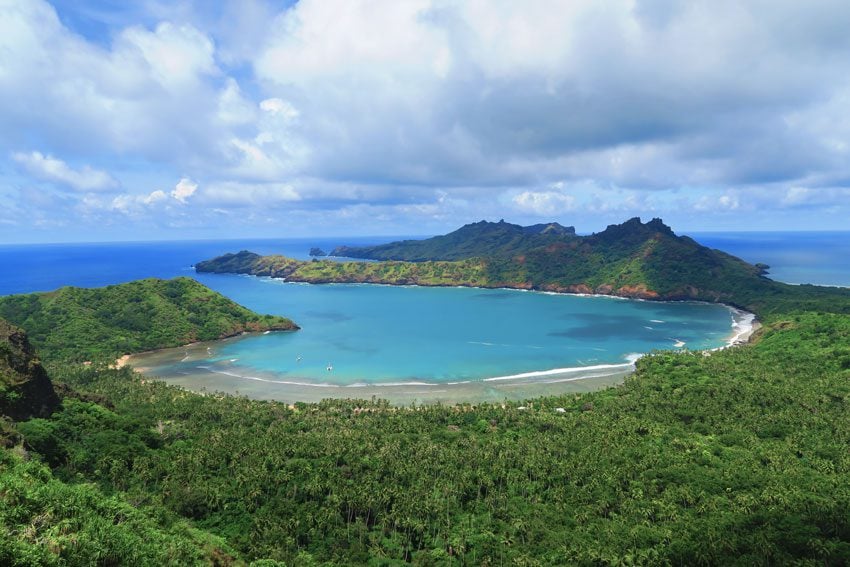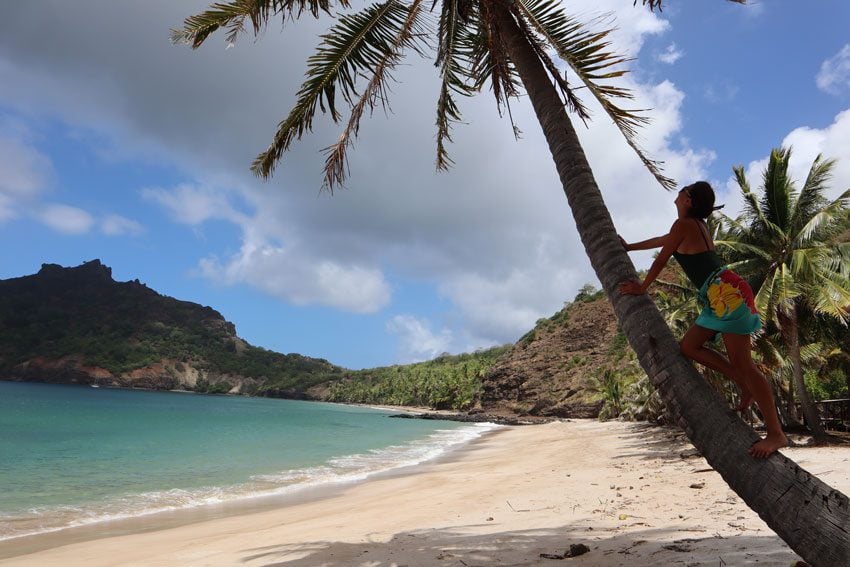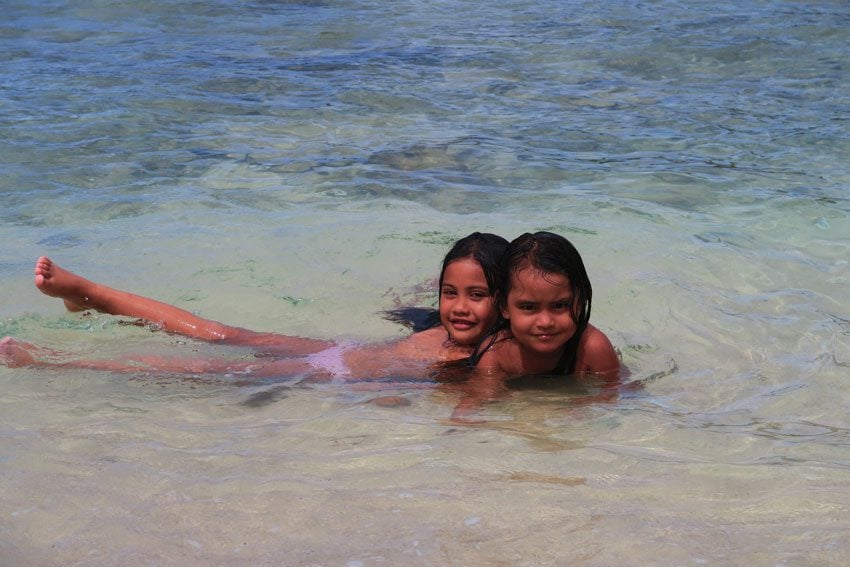 More information: Top 10 Things to Do in Nuku Hiva
Motu Tautau – Tahaa
Known as the 'vanilla island', the island of Tahaa shares a common lagoon with its sister Raiatea and is a hub for pearl farming and vanilla cultivation. For the most part, both islands have no sandy beaches but the islets around Tahaa (motu) are an exception. On the surface, Motu Tautau is no different than other Eden-like islets in the territory.
However, it does have two tricks up its sleeve that make it a must-visit. Its location right across from Bora Bora provides visitors with an unforgettable silhouette of the romantic island and its coral garden is a playground for thousands of fish. For those seeking an extra dose of action, walk to the edge of the motu and ride the incoming current into the lagoon. The motu is home to the luxurious Le Tahaa resort but can be visited on tours from both Raiatea and Tahaa.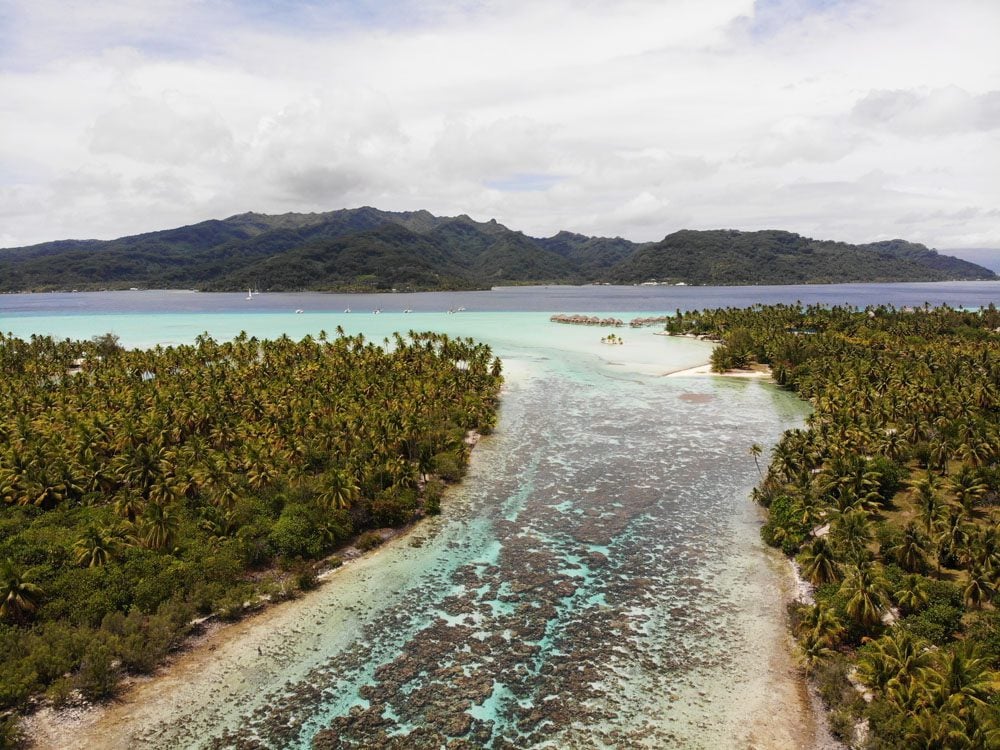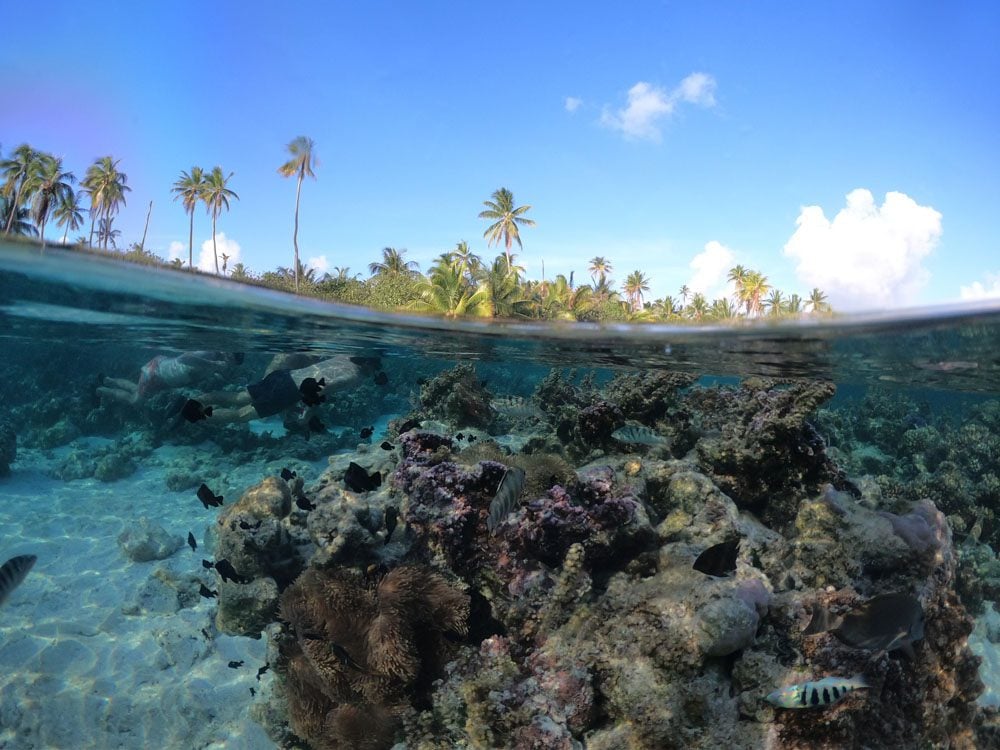 More information: Top 10 Things to Do in Raiatea & Tahaa
Pink Sand Beach – Fakarava
Moving north to the Tuamotu archipelago, the largest chain of coral atolls in the world, Fakarava is a UNESCO biosphere reserve and a mecca for scuba divers. Like a few other atolls in the area, some of Fakarava's beaches are covered in sand that shines pink under the sun. The finest pink sand beaches in Fakarava are close to the southern entrance into its lagoon (the 'south pass') and can be visited on day trips from the main village of Rotoava.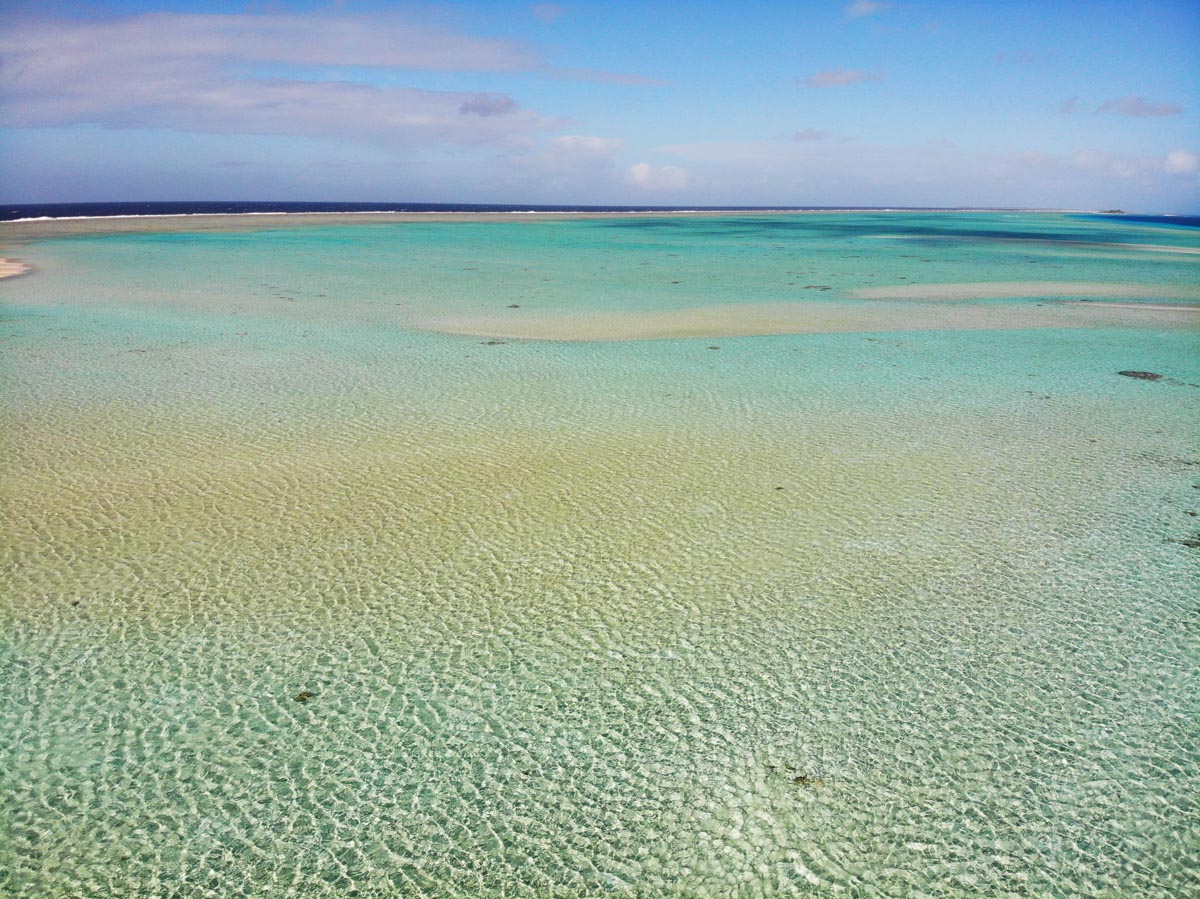 More information: Fakarava Travel Guide
Motu Auira – Maupiti
Known as the 'preserved island', Maupiti is Bora Bora's neighbor and even appears like a scaled-down version of the most visited island in the territory. However, Maupiti's small native population decided many years ago that mass tourism is a no-go on their island. Maupiti is therefore totally off the mass-tourism radar, only visited by travelers who have read about it (perhaps on this website) and who are willing to go out of their way to make it to this beauty.
Motu Auira can be reached by crossing the lagoon on foot from the main island in a shallow area and, once you make it to the other side, you won't want to come back. Its lagoon side is home to a few families and their fishing boats but the reef side is completely deserted and you'll have it all to yourself.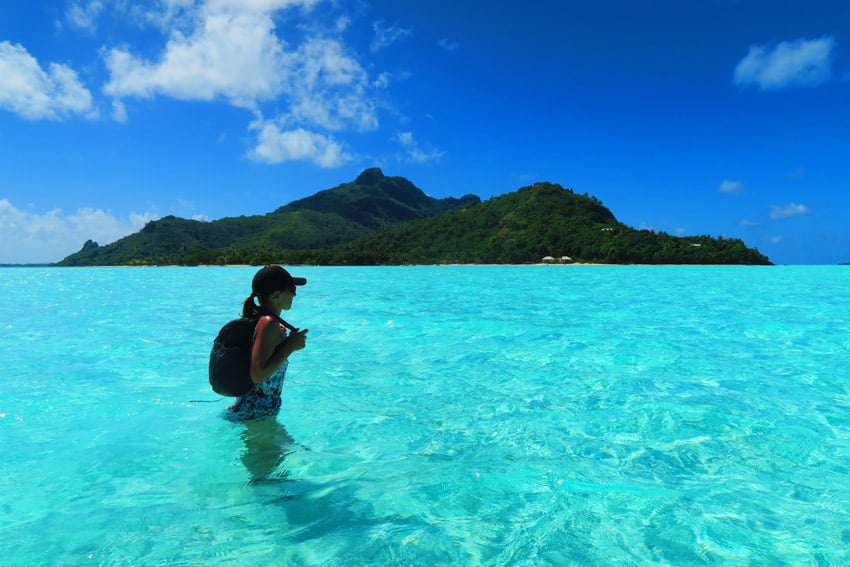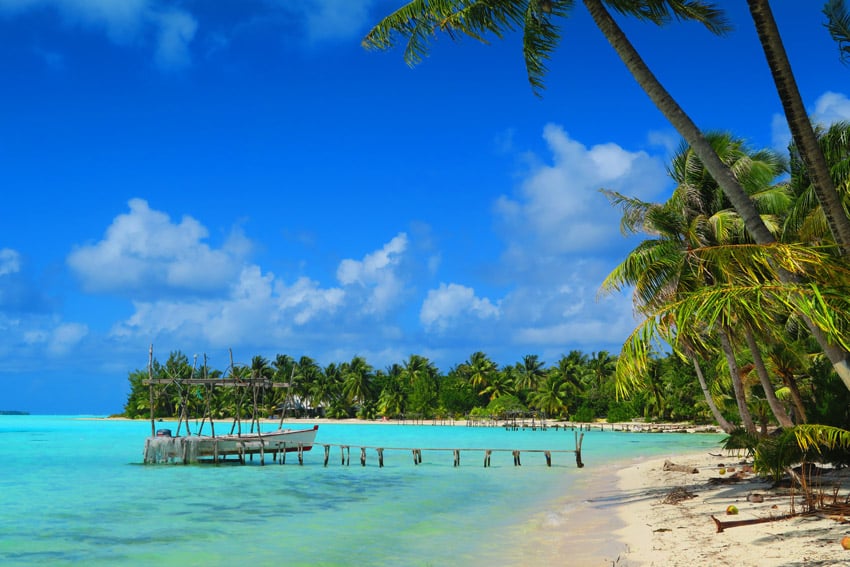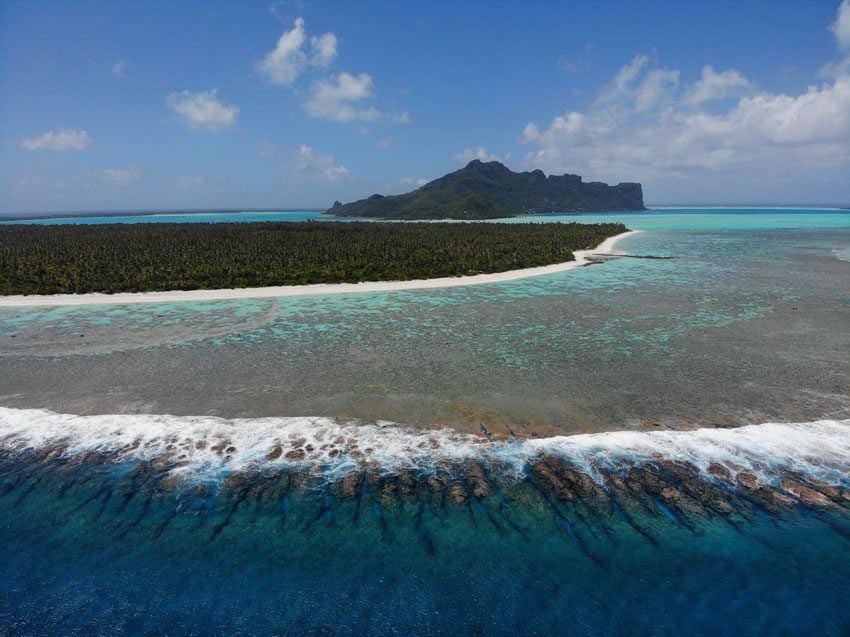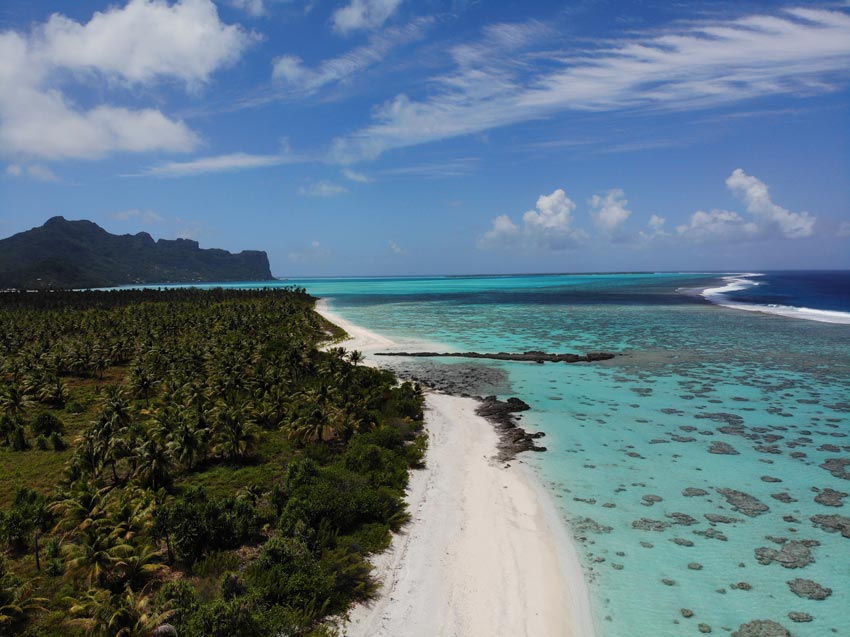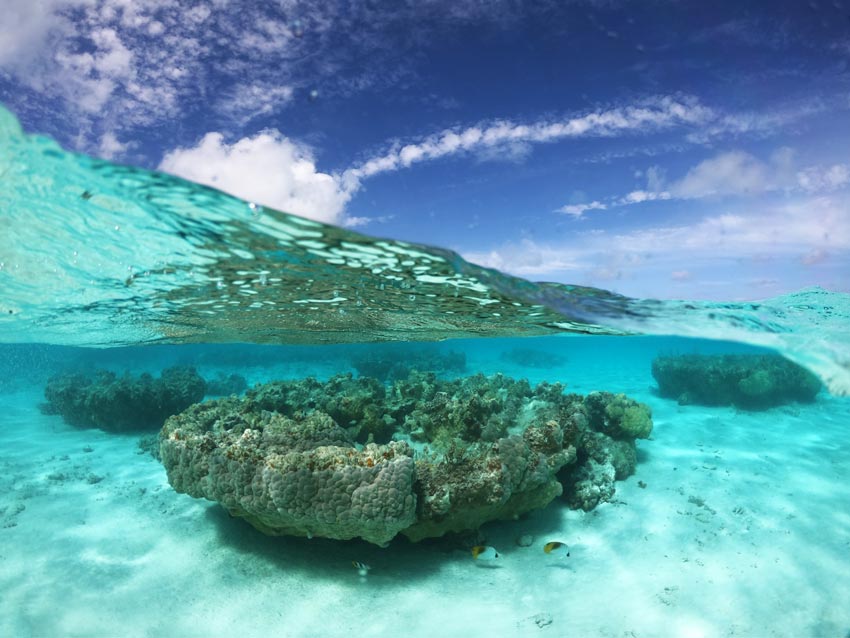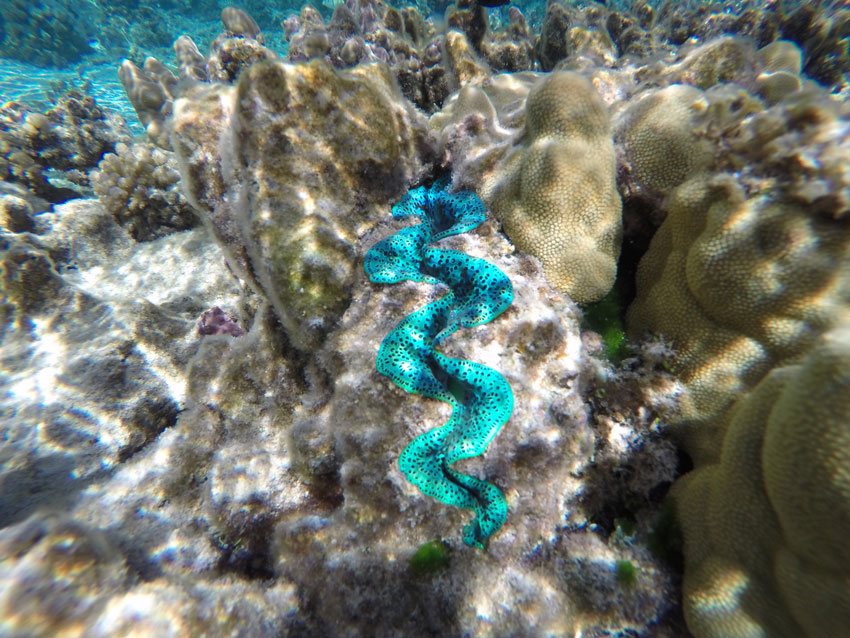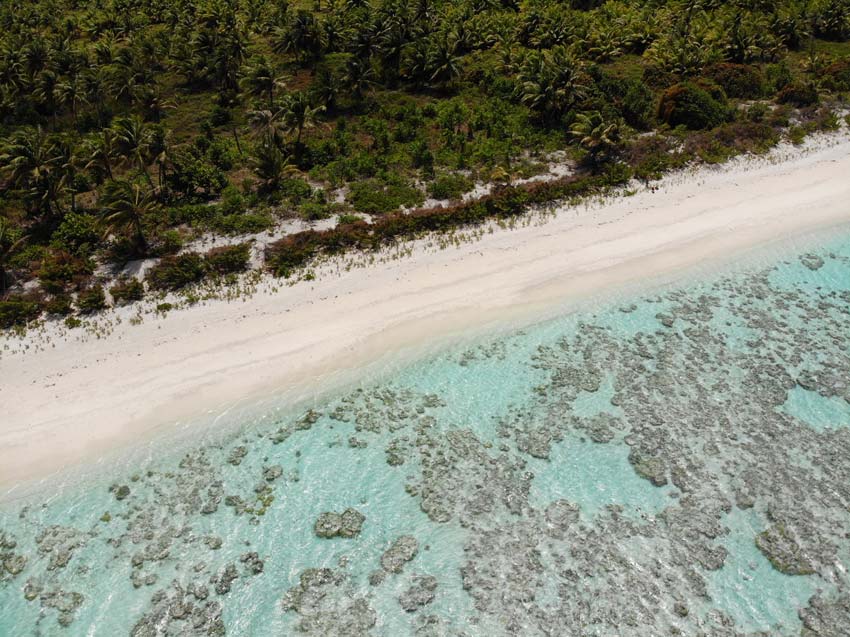 More information: Top 10 Things to Do in Maupiti
The Blue Lagoon – Rangiroa
We're once again in the Tuamotu group, this time in Rangiroa, the second-largest atoll in the entire world. 'Rangi', as locals call it, is one of the top scuba diving destinations in the world, but do be sure to leave at least one day free to join a boat excursion to the Blue Lagoon (Lagon Bleu). This is a day you'll never forget and one in which you'll get to play Robinson Crusoe for a few hours in a remote paradise surrounded by stereotypical scenes from a tropical fantasy.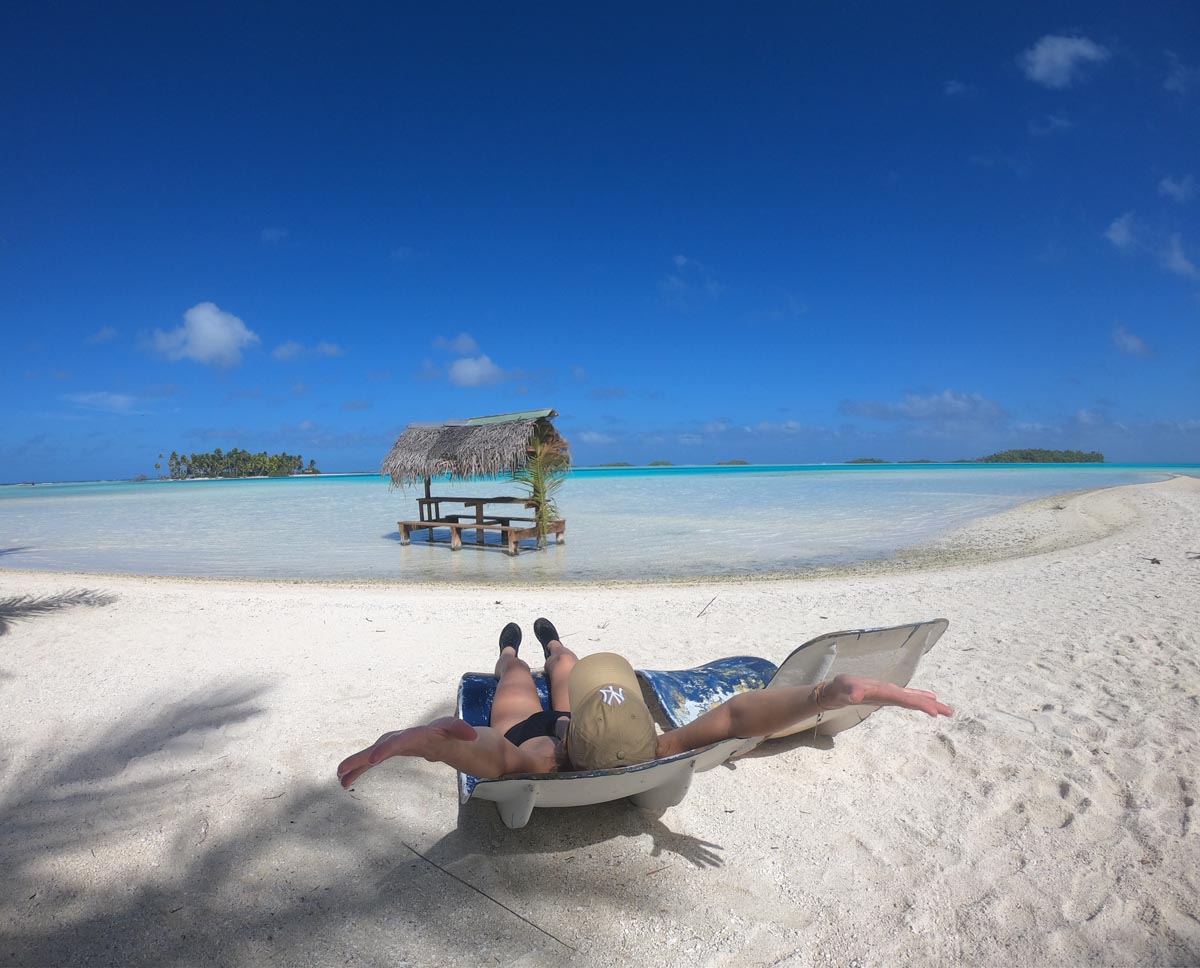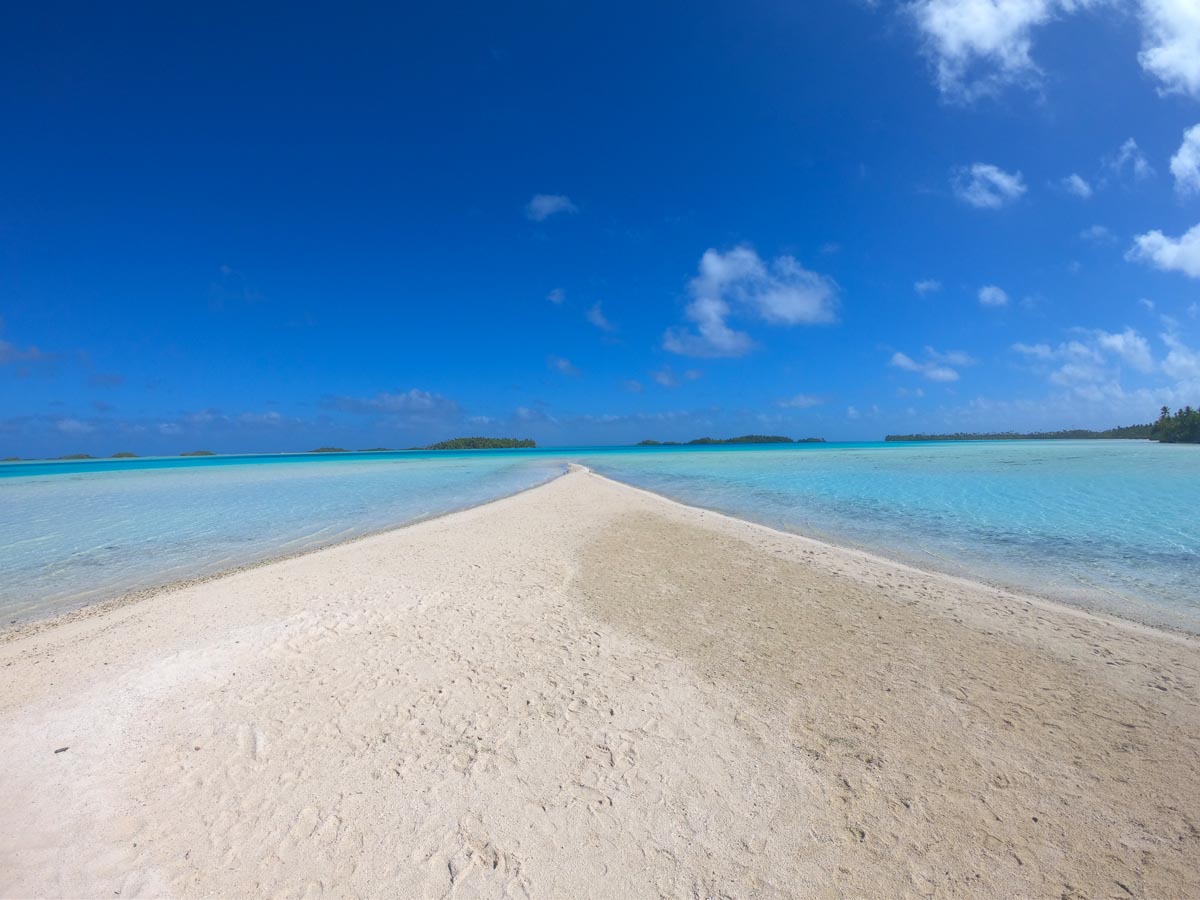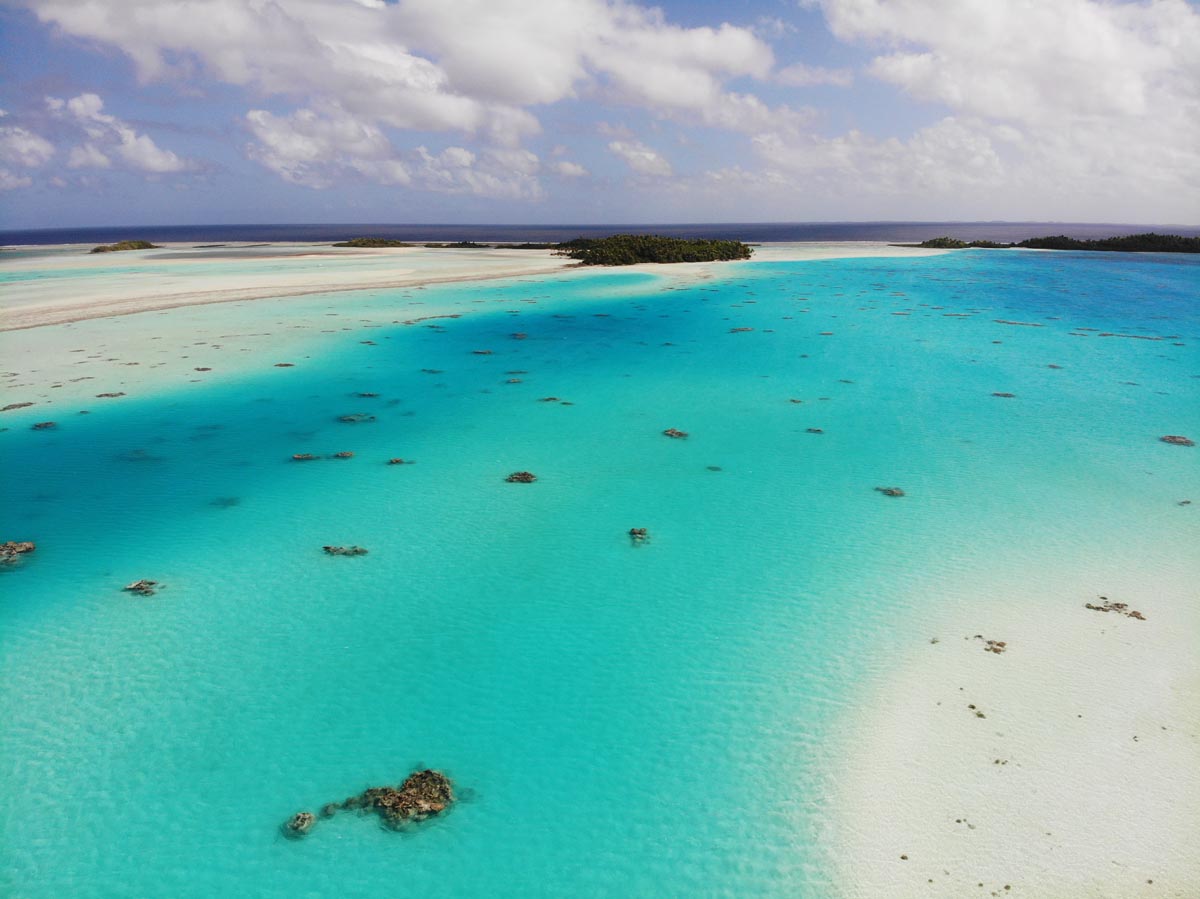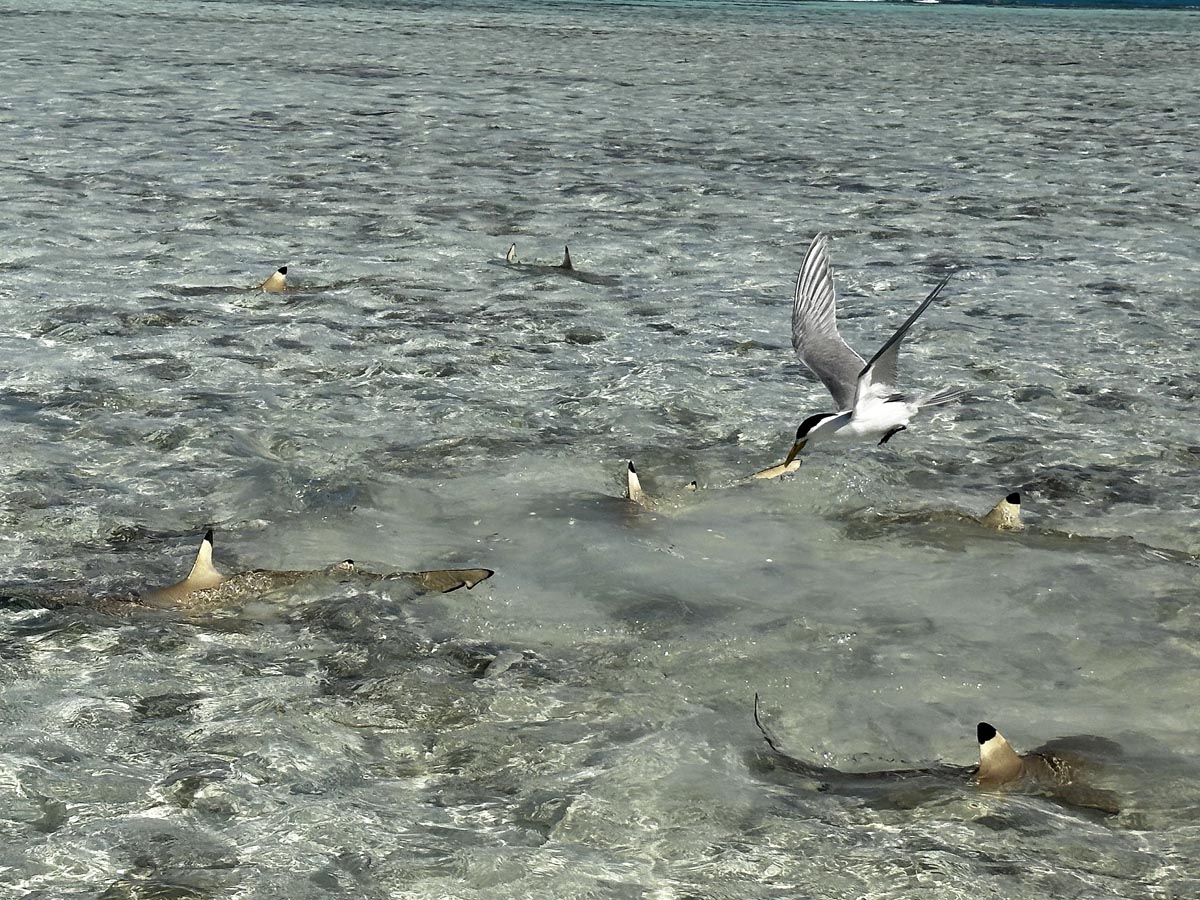 More information: Rangiroa Travel Guide
PK9 Beach – Fakarava
Of all the beaches that I've visited in French Polynesia, Plage du PK9 in Fakarava takes the top prize. This beach lies nine kilometers from the main village of Rotoava and you can reach it by leisurely cycling or hiring a scooter. It's a perfect stretch of soft white sand, the clearest of waters and palm trees that gracefully curve onto the beach, just like in those postcards. The beach is occasionally visited by locals or rare boat excursions from the village so you will most likely have this paradise all to yourselves.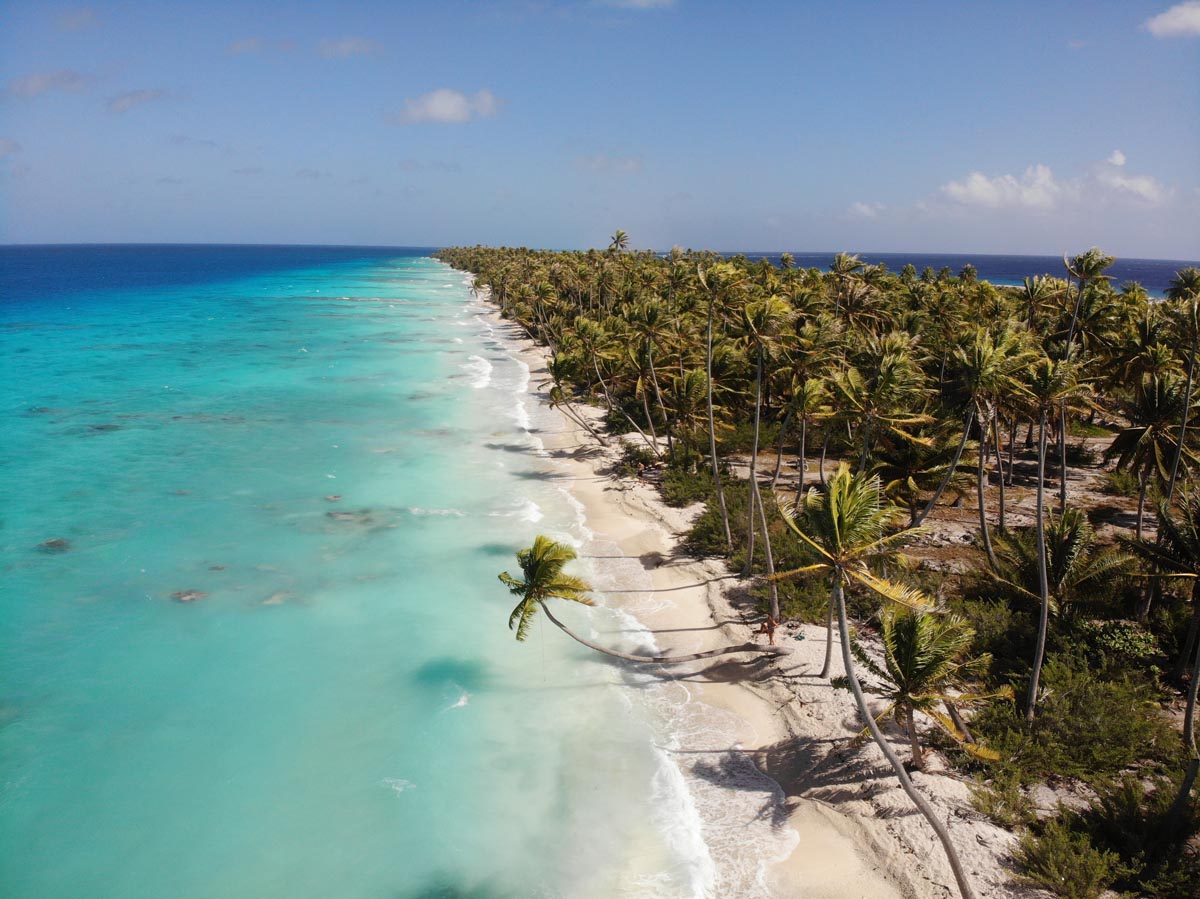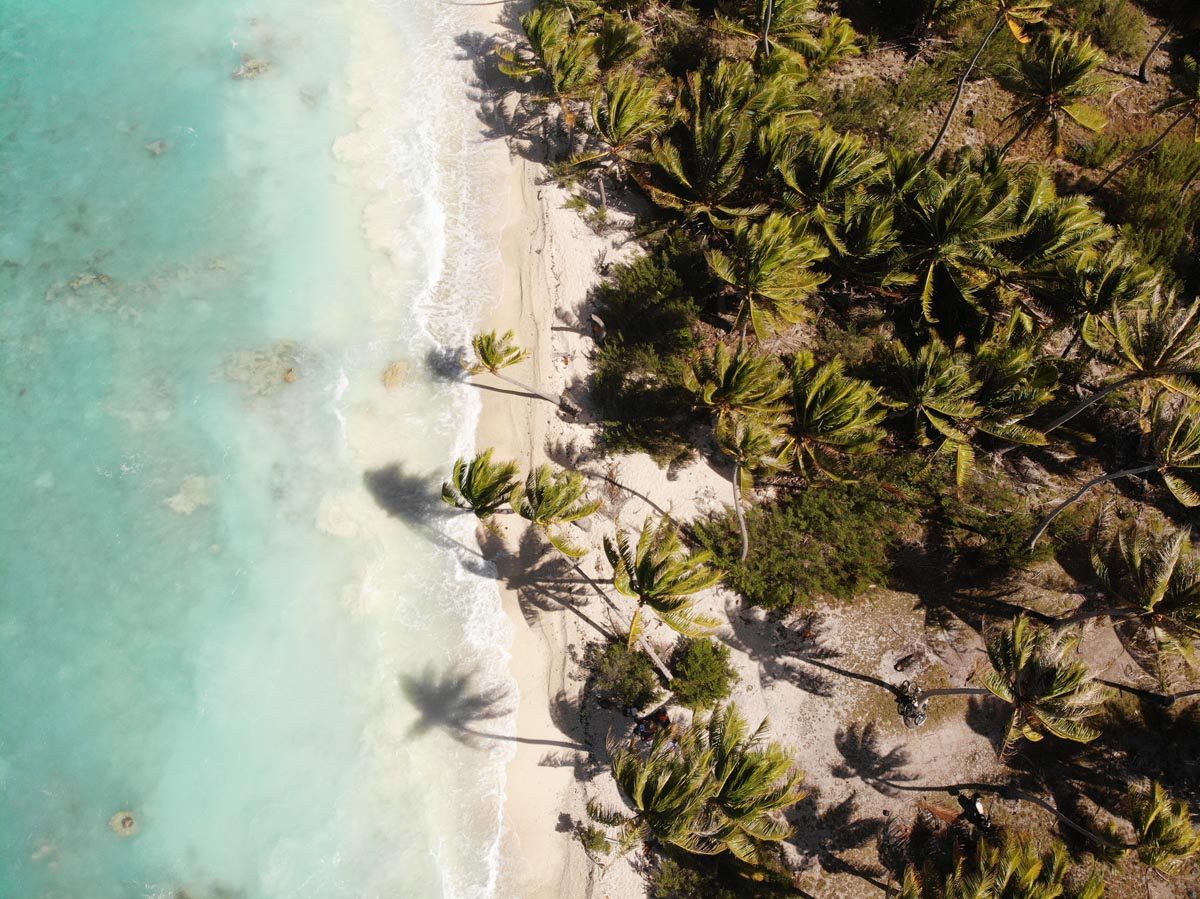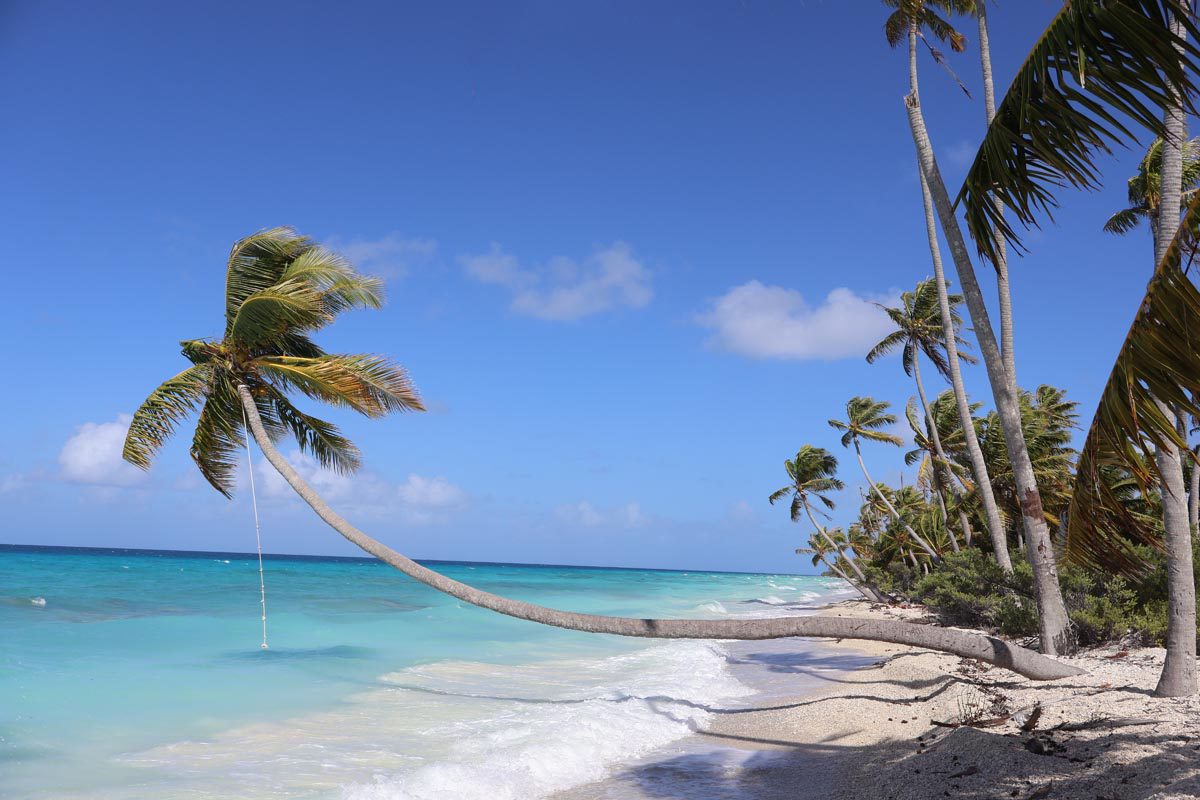 More information: Top 10 Things to do in Fakarava & Rangiroa
Surely, this list of the best beaches in French Polynesia has given you an itch for taking the plunge and heading to the far side of the world to fulfill your tropical dreams. Be sure to check the full range of guides to French Polynesia and plan your dream holiday to the South Seas.
What's Next?
Planning a trip to French Polynesia? Be sure to check out an extensive list of related travel resources and in-depth information about planning a trip to the islands of French Polynesia!
---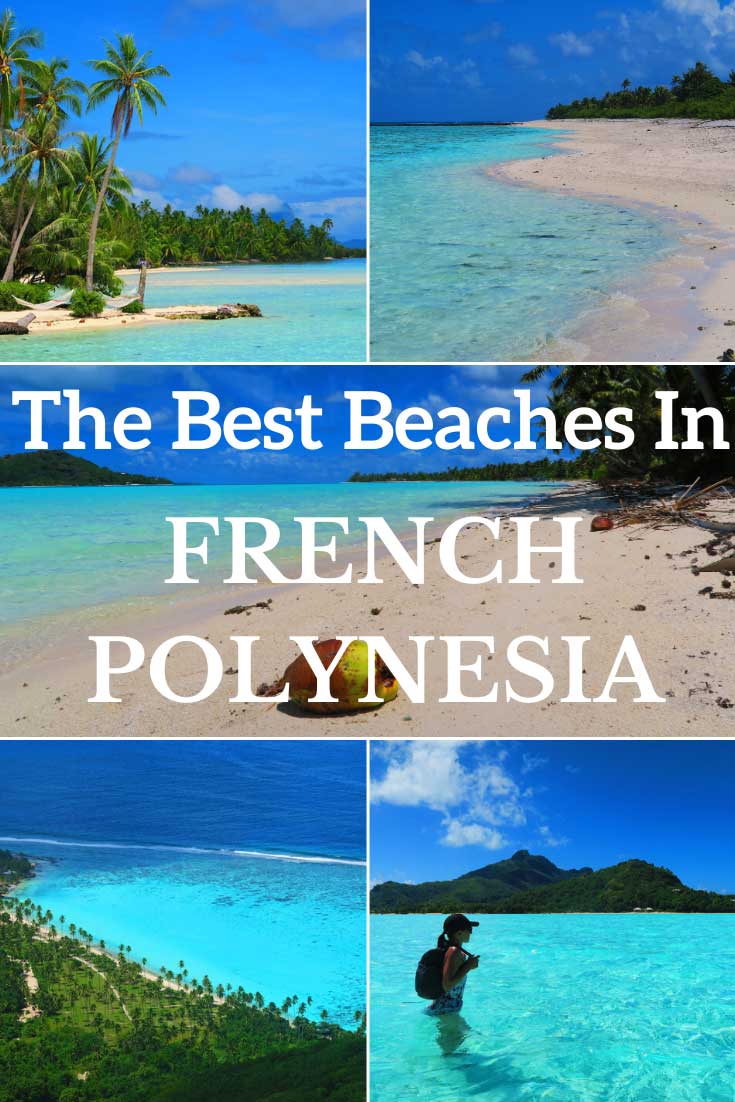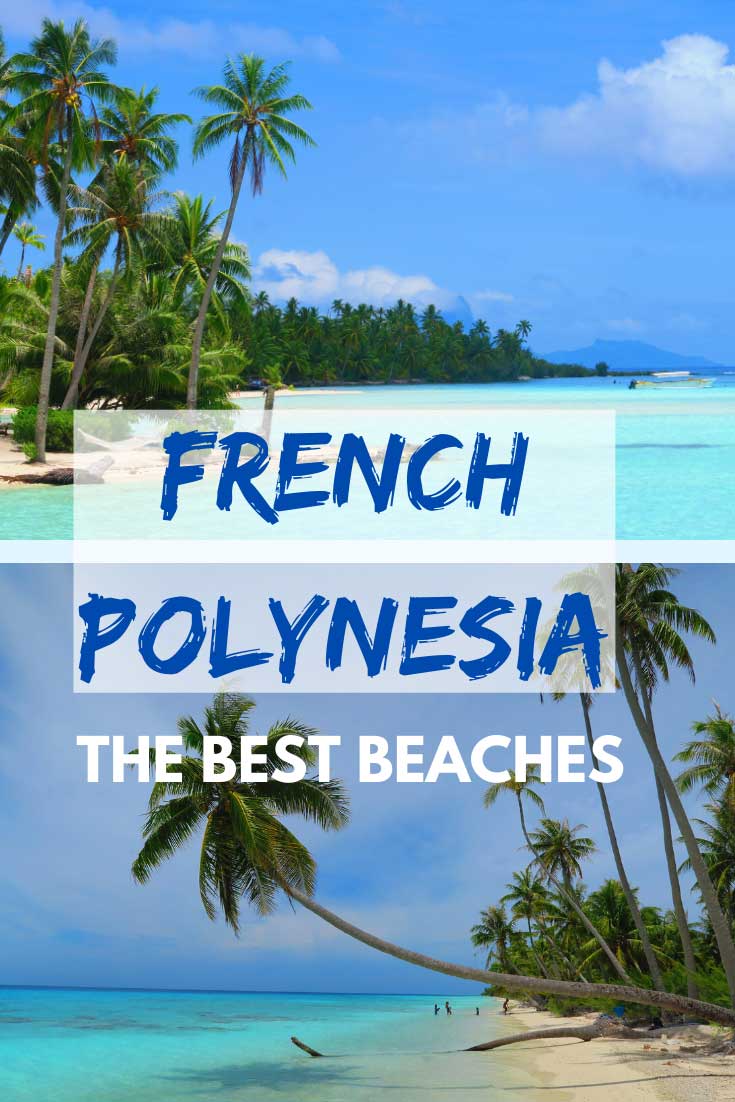 Pin These Images To Your Favorite Boards!