One of the best kept secrets in French Polynesia, you will instantly fall in Huahine. Known as the 'Garden of Eden', Huahine actually consists of two islands connected by a bridge. Surrounded by a clear lagoon and carved by emerald bays hiding sleepy villages, this little slice of paradise offers visitors the laid back way of life you've always dreamed of. I spent a magical week in Huahine while backpacking across the South Pacific Islands. Here's my personal list of the top things to do in Huahine.
Heading off to French Polynesia?
Free travel guides to 11 islands await you, plus tailor-made services to make your vacation to paradise unforgettable!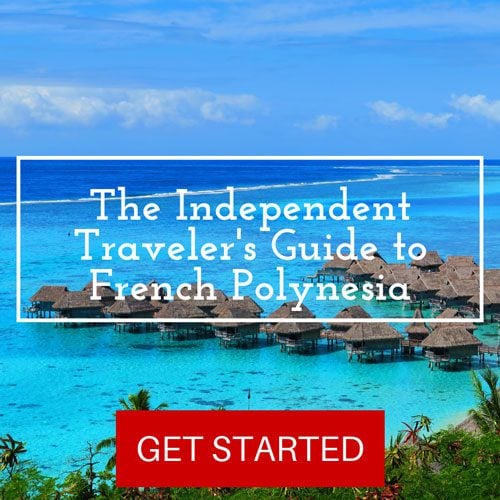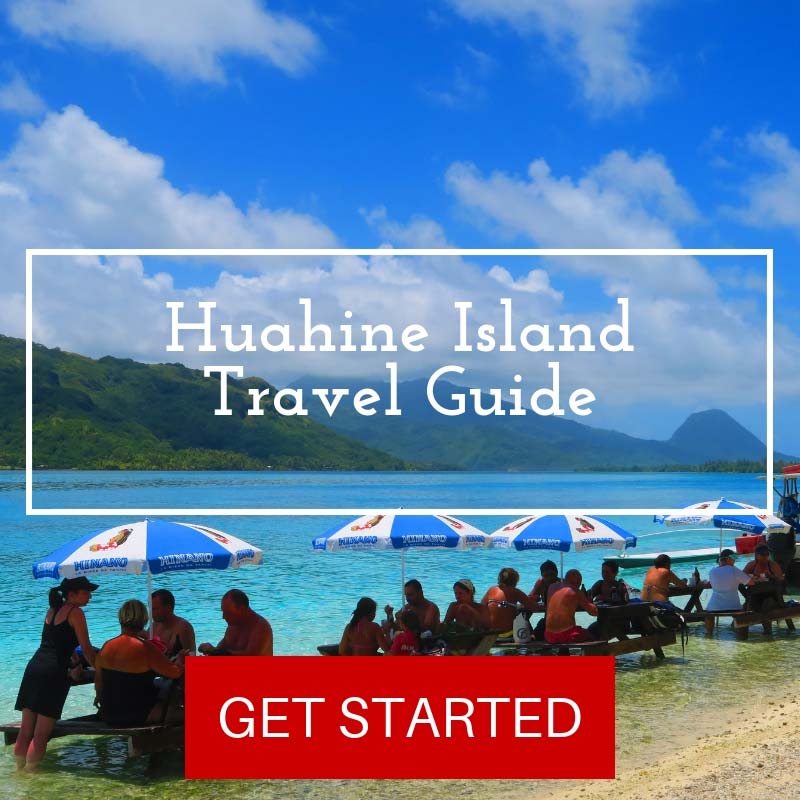 ---
10. Walking Around Fare
With locals arriving in the morning by boat to do some shopping, a beautiful beach, and even a proper bar – there are so many reasons to fall in love with Huahine's only town. From the main quay, visitors with a good sense of imagination might be able to make out the contours of a pregnant woman in the mountains across town. This might explain the island's name oddly resembling the Tahitian word for a woman – vahine. Whether you believe in legends or not, you'll love coming to Fare to run some errands, hit the beach and don't forget happy hour at the yacht club!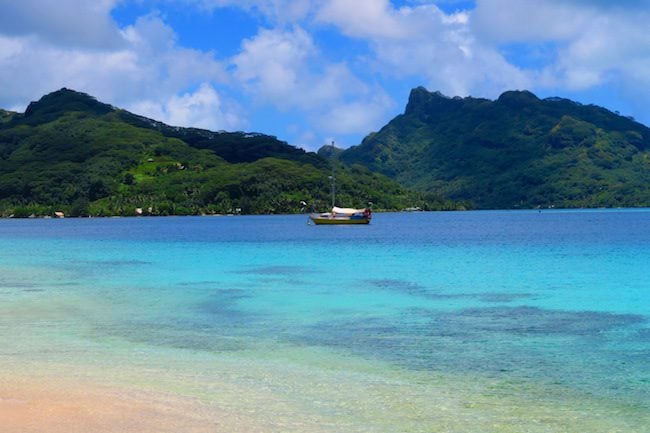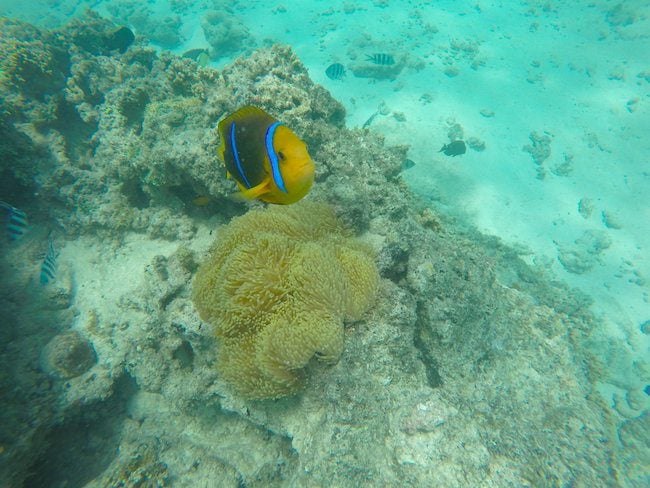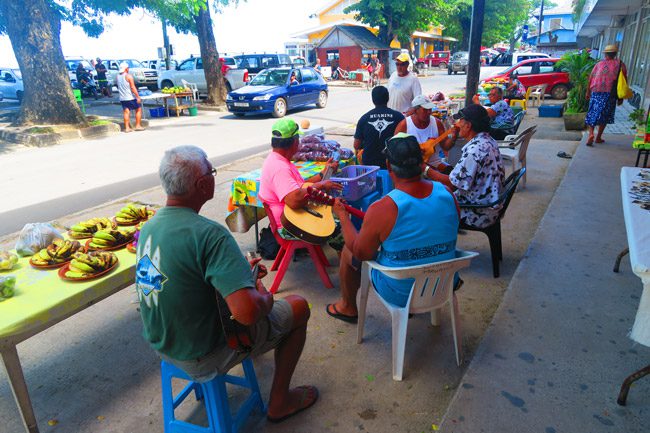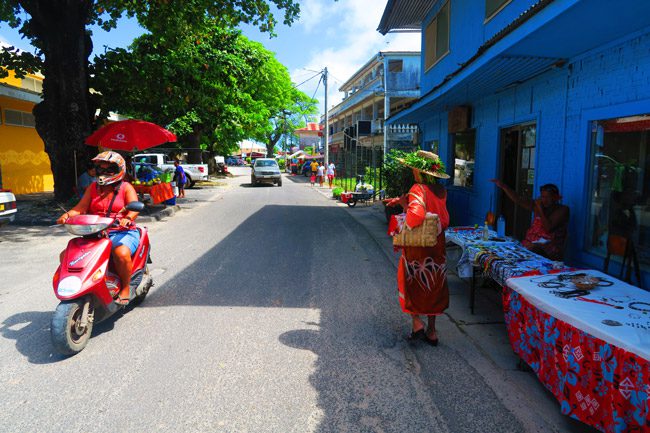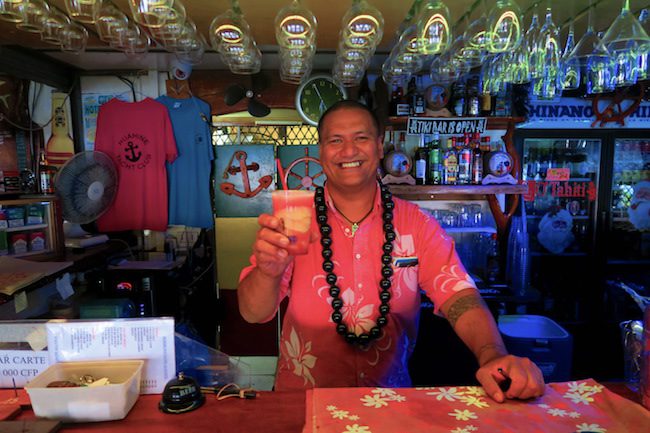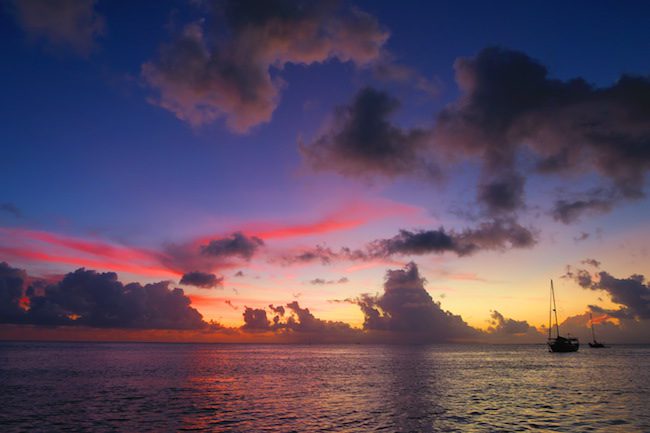 9. Traditional Sunday Feast At Chez Tara
Sundays in Huahine can only mean one thing – driving down to Chez Tara on Huahine Iti for the ma'a Tahiti. The end of church service marks the beginning of the traditional Sunday feast. What's on the menu? Anything that cooks well in an earth oven and plenty more. How about some taro, pork and poisson cru? Lunch is served buffet style to the sounds of ukulele and the sights of locals wearing their finest Sunday clothes – ending another great week in paradise.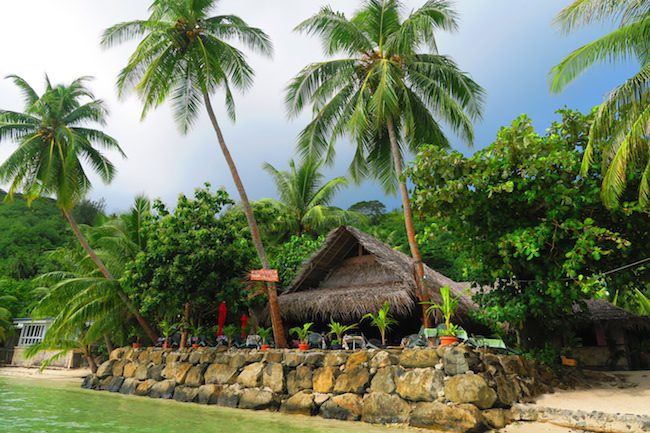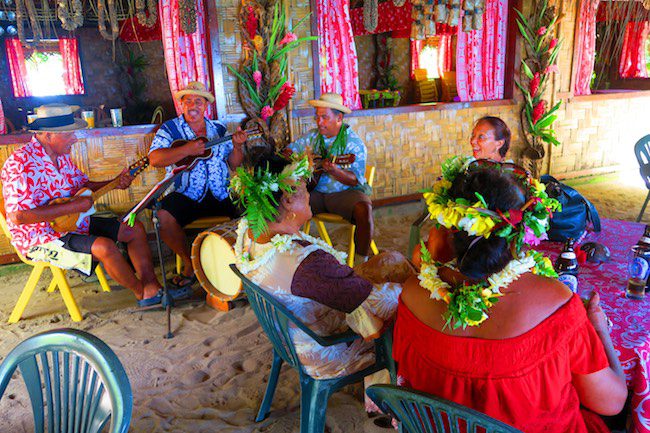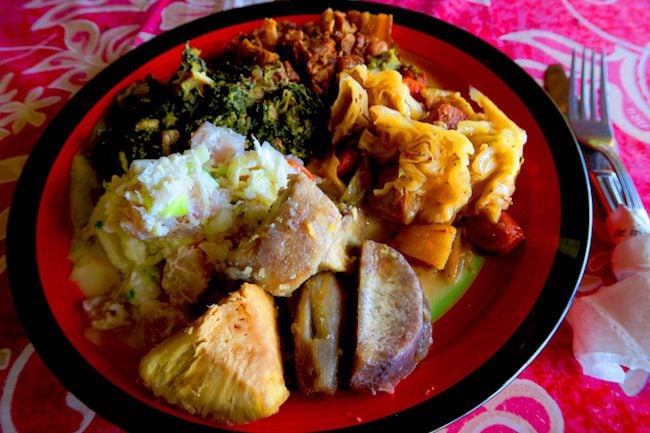 8. Seeing Ingenious Ancient Fish Traps
A long long time ago, local residents figured out they could harness the currents in Lake Fauna to make their lives much easier. Instead of going out to fish, why not bring the fish to you… The V-shaped traps lead incoming fish along a maze of large stones before leaving them no choice but to get trapped in a circular basin. All that's left is to toss in the harpoon and voila! Dinner is ready. All of this without the help of any 'how to' video on YouTube.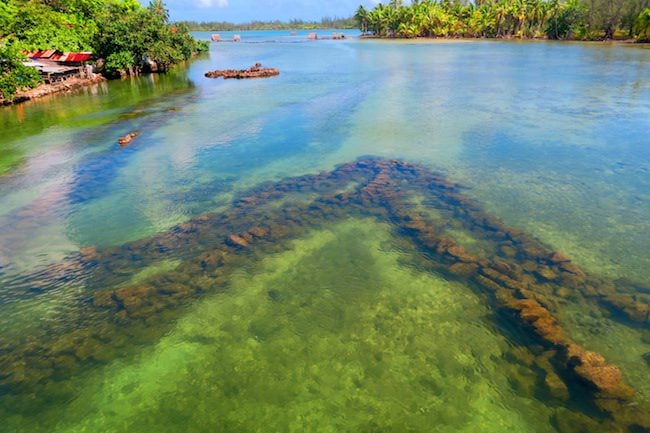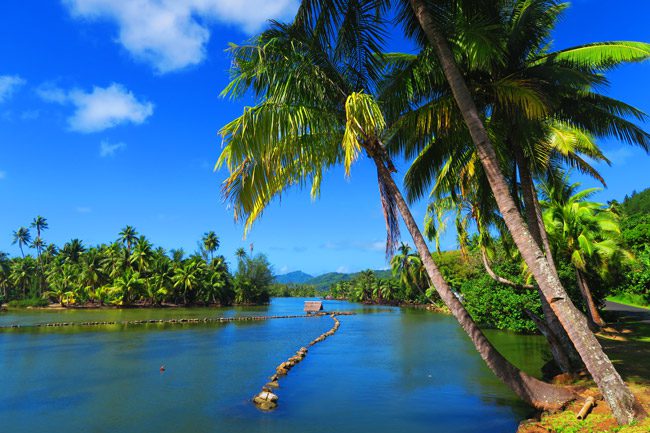 7. Hanging Out In The Coral City
The abandoned Sofitel resort has long been taken over by weeds and horses. But the beach that drew so many tourists in the past is still here, and it can be all yours for the day. It's one of those picture postcard beaches and if the currents are right, you can enjoy some of the finest snorkeling on the island. On the way back to civilization, stop by Gallery Umatatea. Artist Melanie Dupre fell in love with Huahine after visiting from Ohio (maybe she just preferred the weather). In any case, she paints beautiful scenes from the island and her Tahitian partner can hook you up with ice cream that'll make your day in this hot and sticky weather.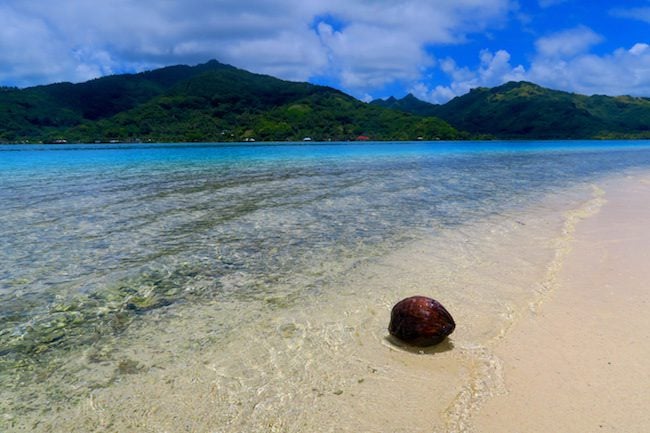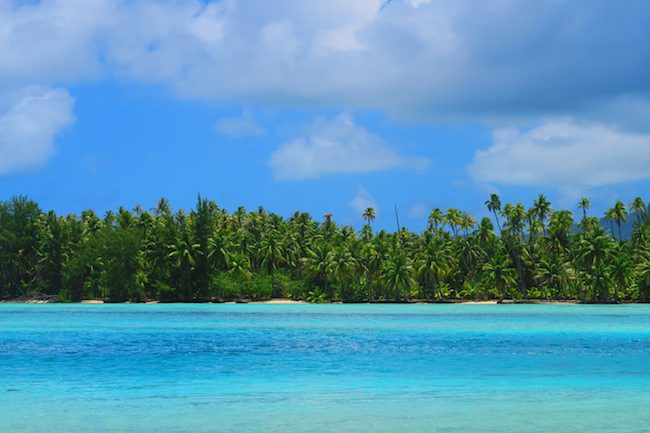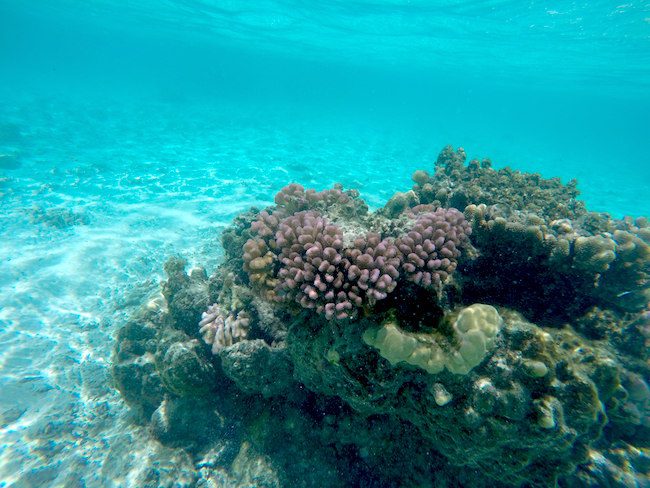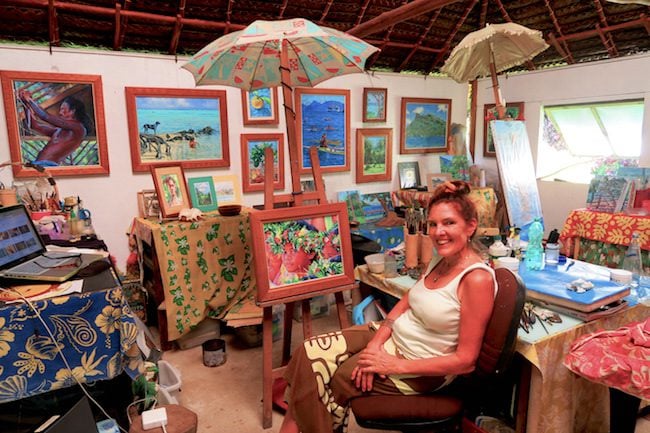 6. Making It To Hana Iti Beach
They say Hana Iti beach can only be reached by boat. So they say… If you're up for a challenge and don't feel like splashing too much cash on hiring your own boat, try locating the trail that leads through the thick rainforest and down to this secluded beach. Part of the fun is knocking on a few doors and asking a few locals on the roadside for directions. Once you're there, put on a big smile and politely ask the landowners if you can use their property to hike down the trail. What awaits after this scavenger hunt? A Robinson Crusoe of a beach and some more than satisfying snorkeling. In any case, it makes for a great travel story!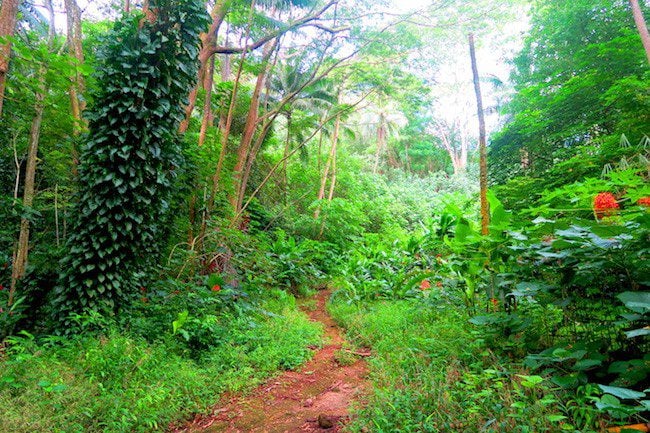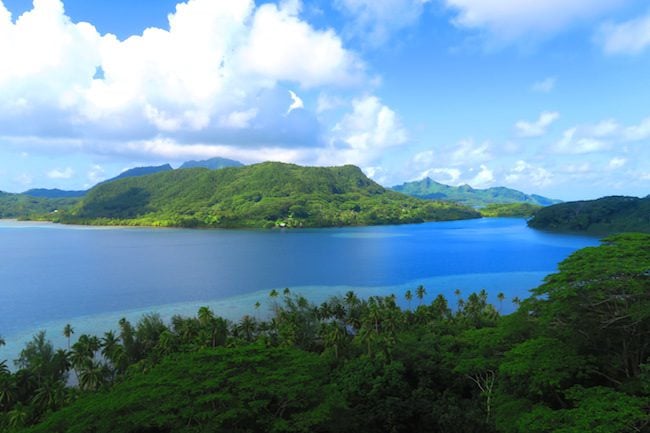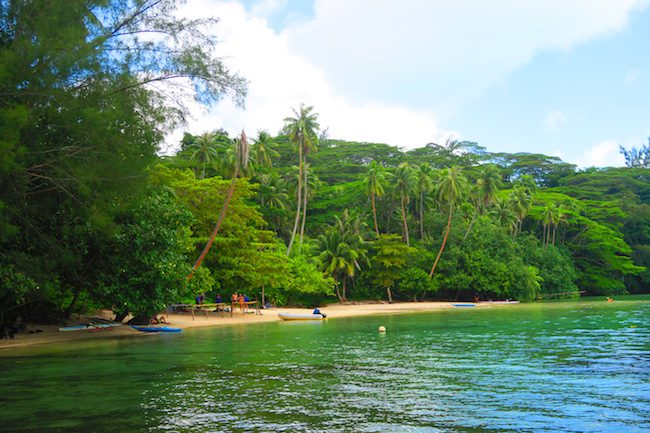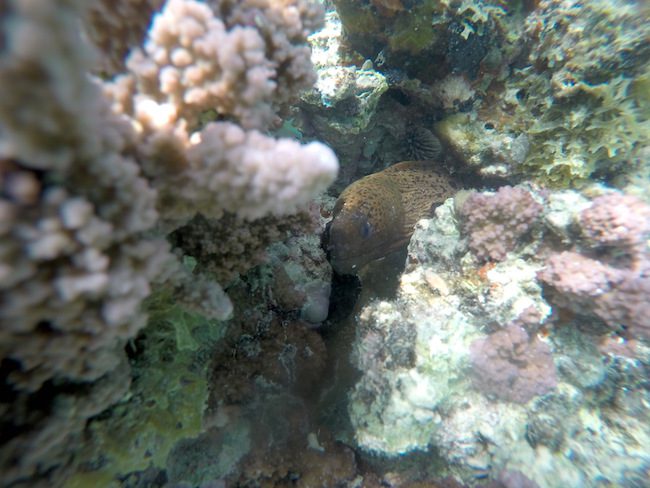 5. Feeding The Sacred Blue Eyed Eels
Sacred eels with blue eyes? Even if you hate these scary looking creatures, curiosity will lead you with a can of sardines in your hand into the river by the village of Faie. Toss a few chunks into the fresh water and wait for the show to begin. Out of nowhere, huge eels with blue eyes feast on the easiest snack they'll ever find. If you're brave enough, you can even hand feed them. Legend has it that the eels hold the spirits of the dead islanders. Whatever the case may be, these blind eels can only be found in this particular river in Huahine so don't miss out on the chance.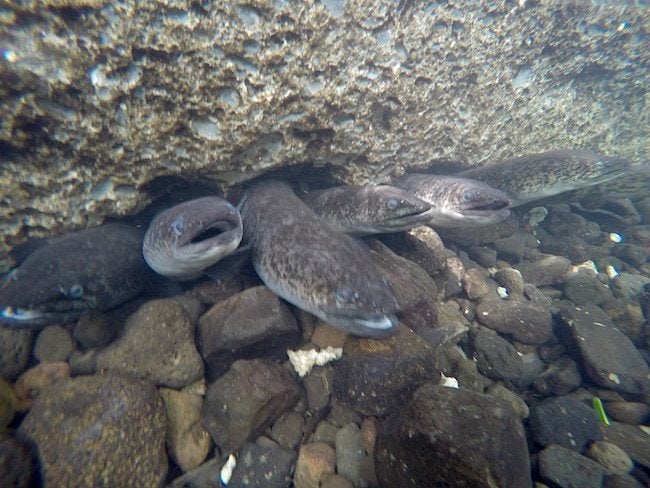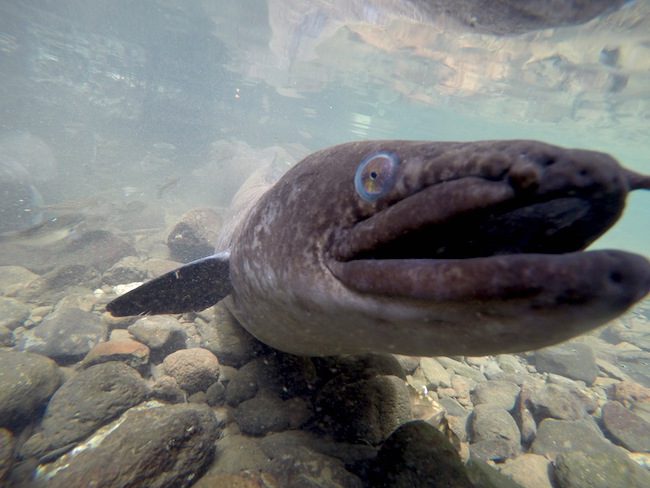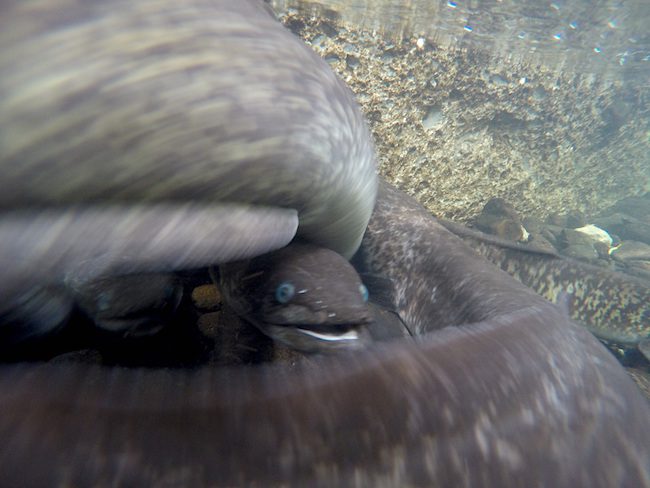 4. Chilling On A Pristine Beach In Avea Bay
Surely the spot where one or two travel magazine shots were taken, the stretch of beach along Avea Bay is as pretty as they come. Find a shady spot, spread out your sarong and enjoy life in the slow lane!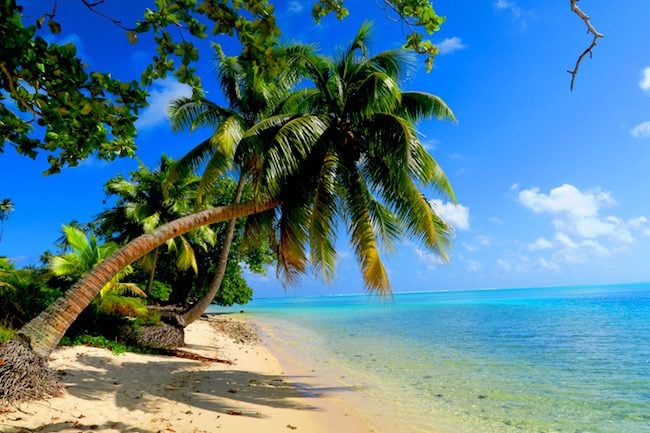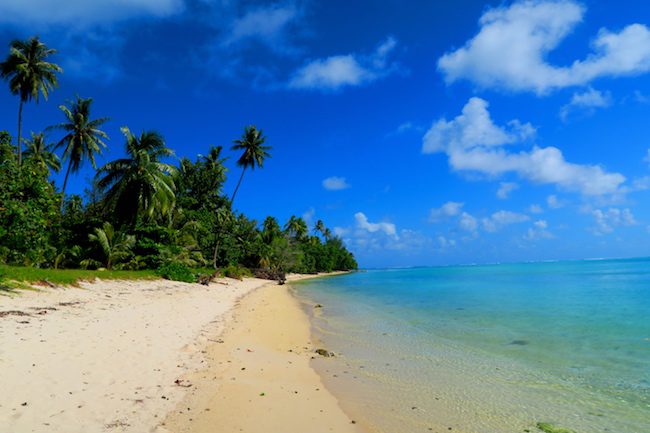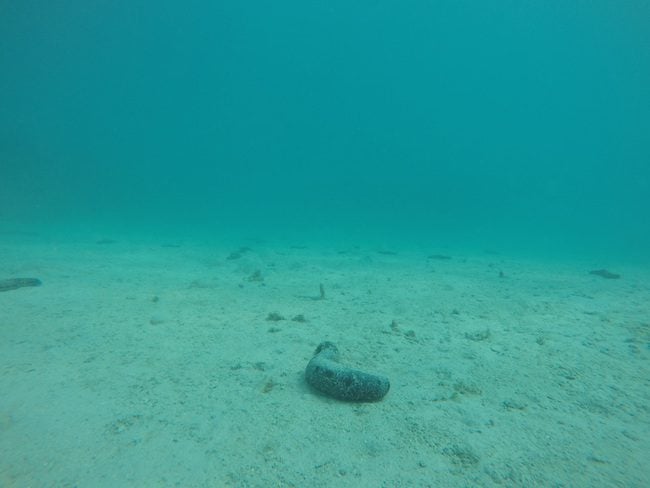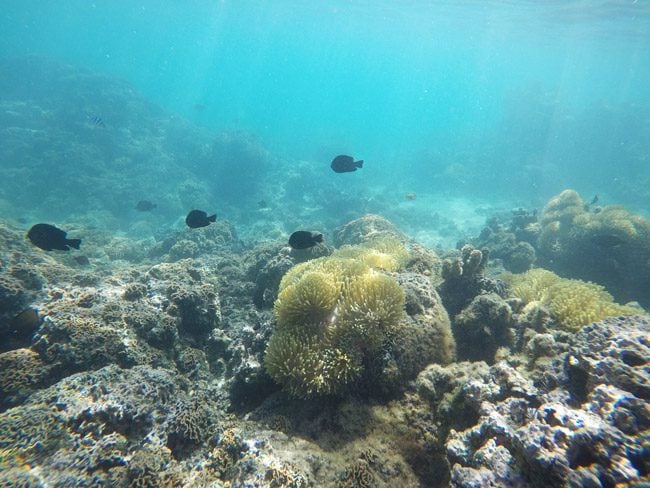 3. Driving Around Huahine
With two islands for the price of one, circling Huahine Nui and Huahine Iti will be one of the highlights of your visit. Like a road trip in Raiatea Island, leave plenty of extra time for random stops along the way. Don't miss out on the Belvedere lookout point and the local children putting on a diving display on the bridge connecting the two islands. If you thought Huahine Nui was laid back, wait until you cross over to 'little Huahine', where you'll really feel all alone in paradise.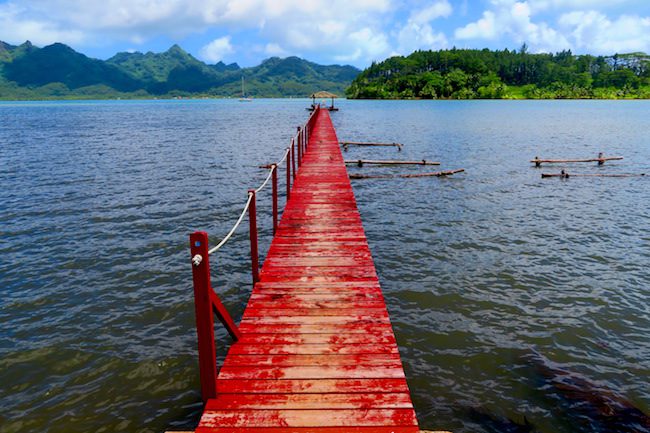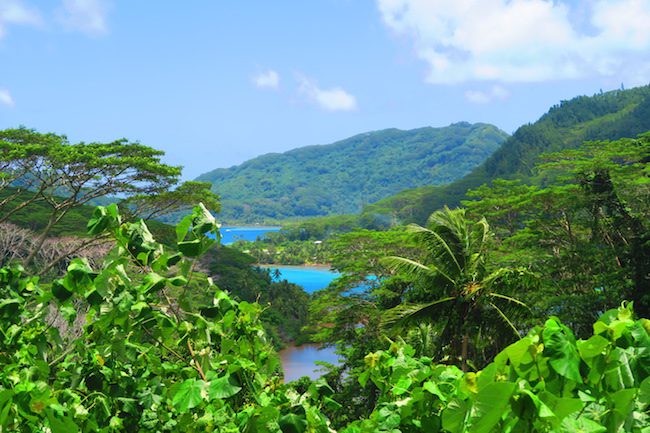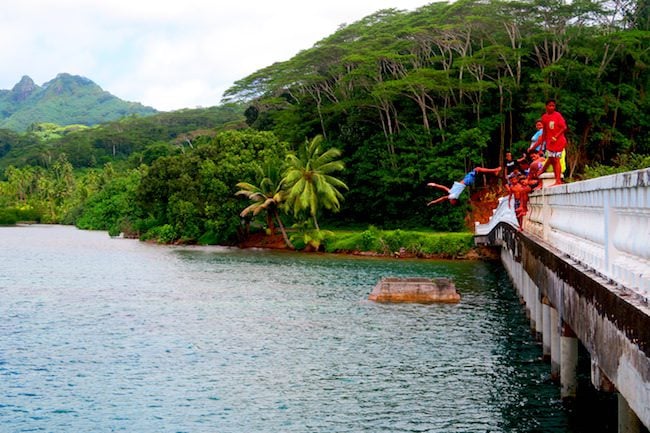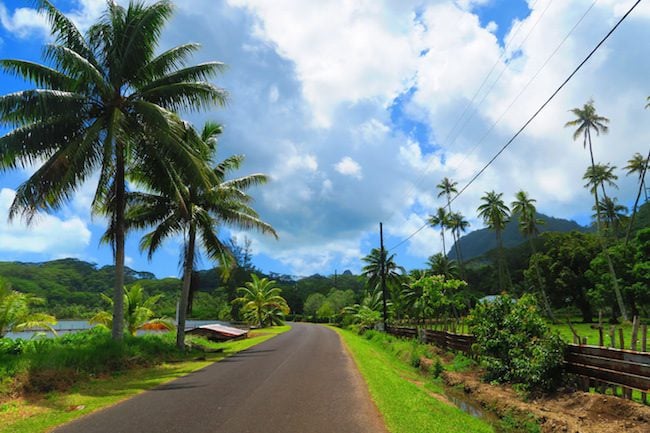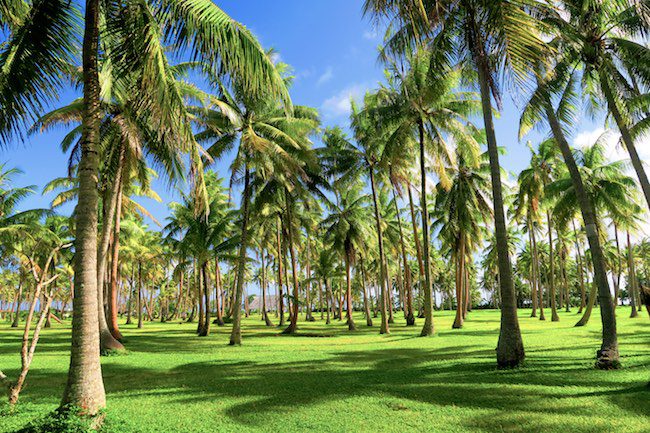 2. Hanging Out With Polynesian Chiefs & Kings
Huahine is not only known as 'the garden of Eden', but it's also an open-air museum. Why? Scattered across the island are over 200 ancient Polynesian temples, dozens of which have been excavated and restored. Known as marae, the largest concentration is found around the village of Maeva. These temples were used for community ceremonies, sacrifices and for royals to meet up and do their thing. To see the 'Buckingham Palace' of ancient Huahine, hike up Matairea Hill and get as close to the ancient Gods as the royal families of Huahine believed to be.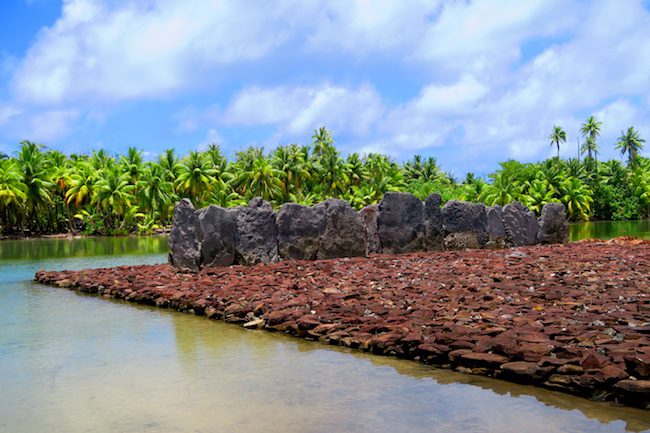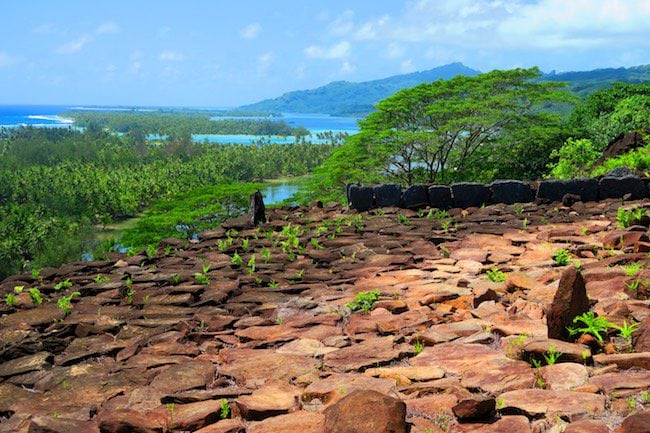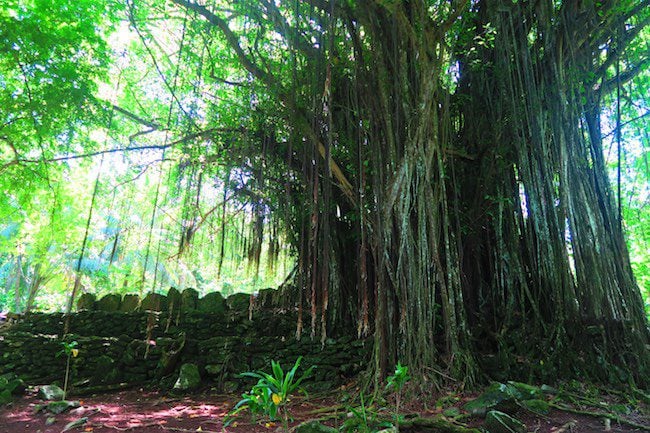 1. Spending A Day Exploring The Huahine Lagoon
No visit to Huahine is complete without checking out its beautiful lagoon. Hop on an outrigger canoe with the folks at Huahine Nautique for a day of fun in the sun. Your tour begins with a visit to a floating pearl farm, followed by some drift snorkeling in the 'coral garden'. But the fun really begins with a picnic lunch on your very own dream island. Can it get even better than this? Absolutely! To finish off your day, how about feeding some sharks! How many? Mmm…. a few dozen, I stopped counting. Here's what this incredibly scary yet exciting encounter felt like.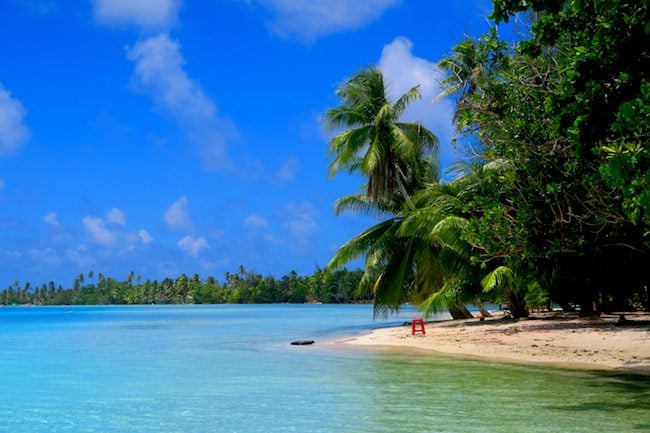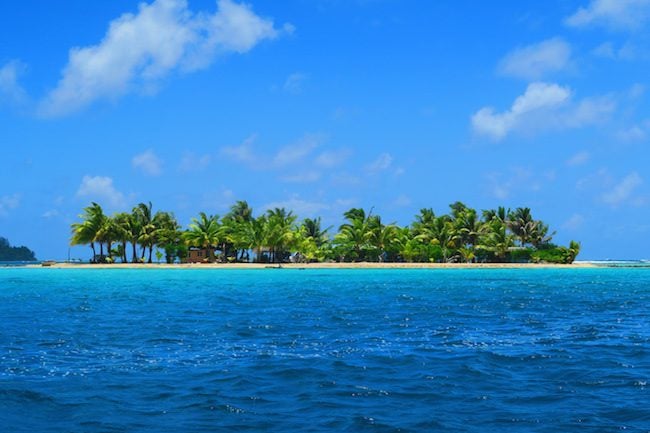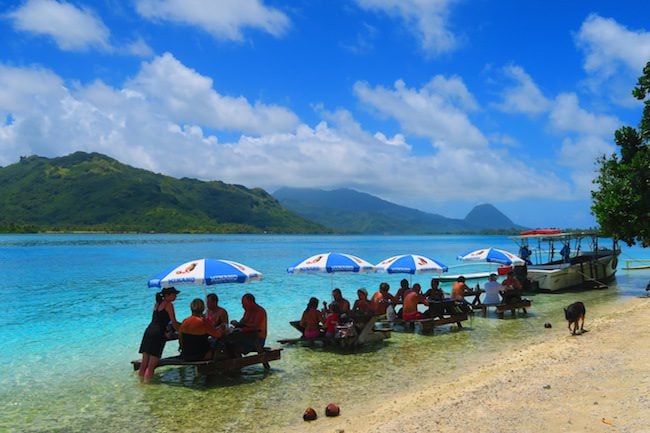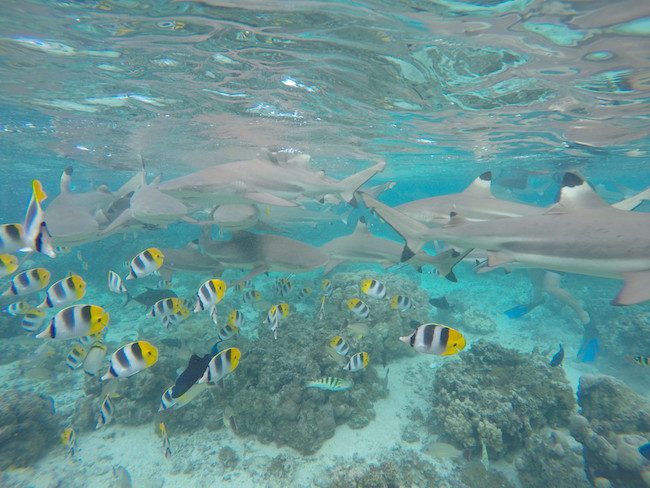 Ready To Visit?
There you have it! The top things to do in Huahine. There's plenty more to see and do in Huahine. Have a look at the Huahine Travel Guide for more information about the island, and the French Polynesia Travel Guide, your guide to 11 islands in paradise.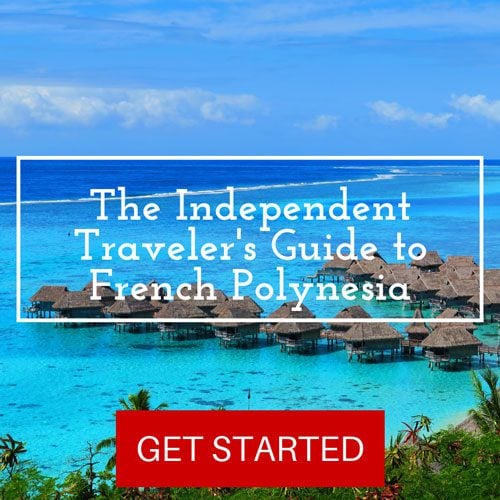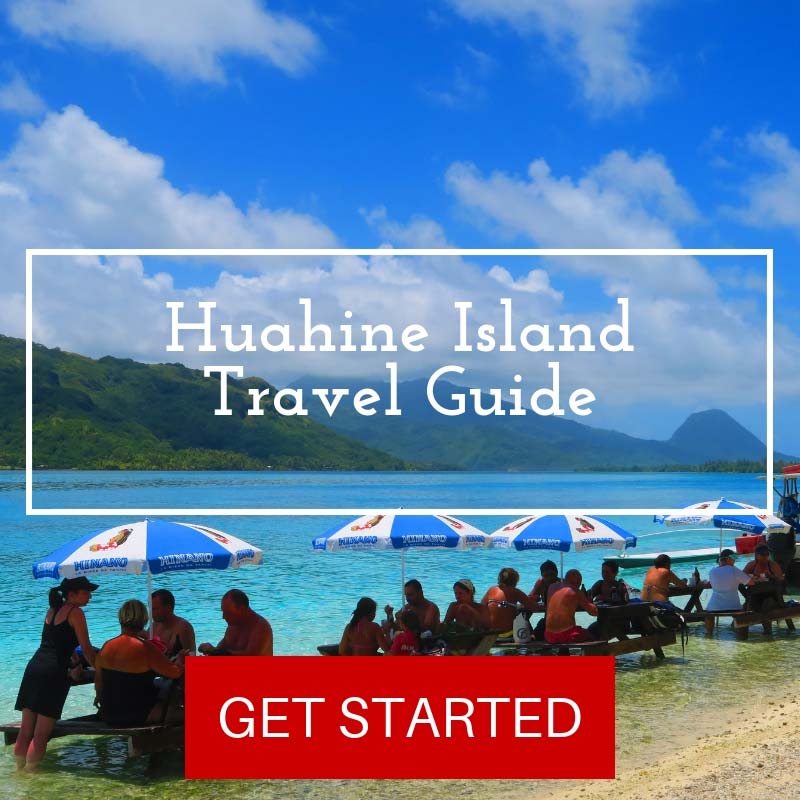 ---