Welcome to the island where your South Pacific dreams finally come true. Little changed by the powers of time, Huahine is easy to fall in love with. Known as the 'Garden of Eden', Huahine is still one of French Polynesia's best kept tropical secrets. Take your time and explore the island's pristine natural beauty – with its beautiful lagoon, emerald bays and white sand beaches all waiting to be discovered. Huahine is also an 'open air museum', home to hundreds of ancient Polynesian temples scattered around the island. Everything seems to grow in abundance here, from breadfruit to grapefruit and wildly scented flowers. Put on a big smile, pack your bags and have a look through this Huahine Travel Guide make the most of your trip to paradise!
About This Guide
I spent three months in French Polynesia, as part of a six-month backpacking trip across the South Pacific Islands – with a full week in Huahine, returning to this gem on a second occasion. This Huahine travel guide was written based on my experiences and is meant to help you make the most of this destination. The Huahine Travel Guide is geared towards independent travelers, but any visitor will find it useful.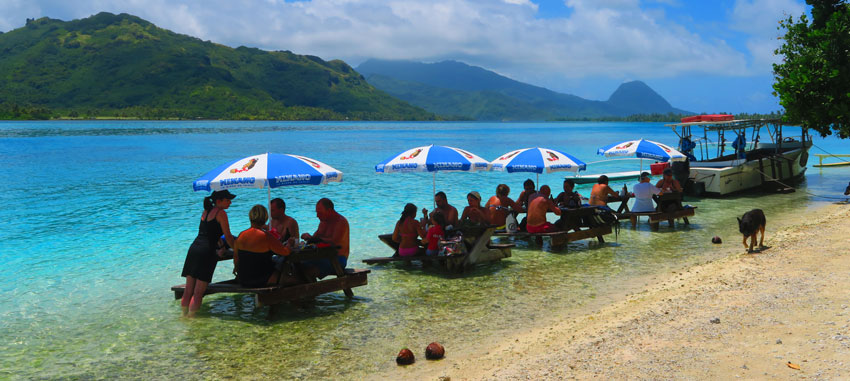 Heading off to French Polynesia? In-depth island guides to all 5 archipelagos await you, including sample itineraries and essential travel tips & tricks.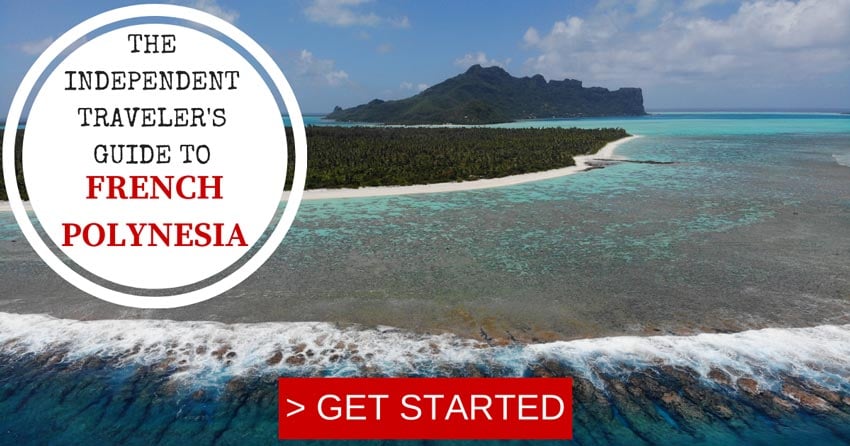 Tahiti, Tailor Made!
The Islands of Tahiti are among the last places to be colonized by mankind, 118 islands, each with its unique personality.
Get expert advice and assistance with planning your trip to the destination where tropical dreams come true!
---
Why Should You Visit Huahine?
Independent travelers, families, and honeymooners seeking a laid-back and authentic tropical island destination will just love Huahine. In this largely undeveloped paradise, you can do as little or as much physical activity as you desire, while easily finding your very own beach for the day. Huahine is largely off the mass tourism map. You won't find here any mega-resorts or much maritime traffic as in Bora Bora. Together with Maupiti, Huahine is where I personally felt that the South Pacific dream finally came true. I loved the fact that I could discover the island at my own pace, explore its ancient temples and appreciate its wild natural beauty every single day. If you are looking for more action, Huahine does offer scuba divers and even surfers the chance to get wet. Don't miss out on the opportunity to explore its beautiful lagoon but do leave plenty of time for recharging your batteries and connecting with the friendly locals!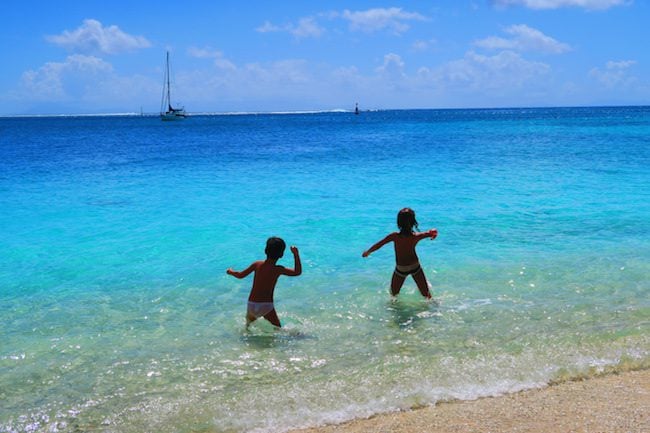 What's Included In This Huahine Travel Guide?
Several sections make up this travel guide:
Huahine Travel Guide Map
Click on the image to open in Google Maps. This map features all the highlights mentioned in this guide.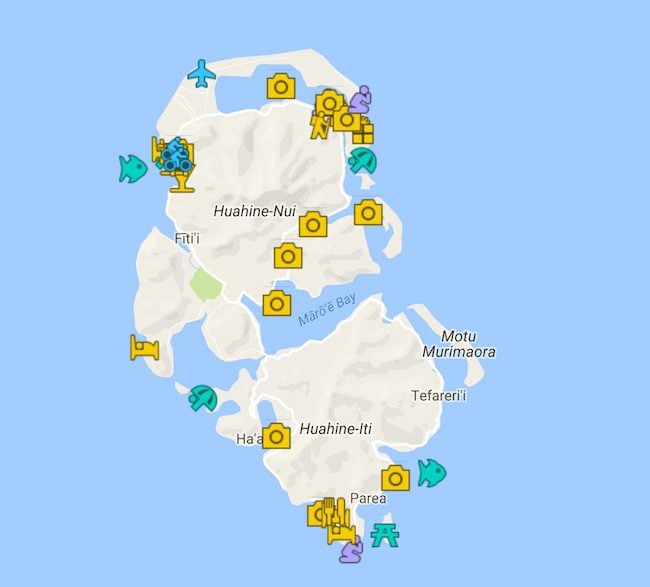 Facts & Brief History
Huahine is part of the Society Islands archipelago of French Polynesia, actually consisting of two islands connected by a bridge: Huahine Nui (Big Huahine) and Huahine Iti (Little Huahine). The name 'Huahine' sounds incredibly familiar to the Tahitian word for a woman – 'vahine'. Legend has it that depicted in the hills overlooking the main town of Fare, is a pregnant woman lying down her back.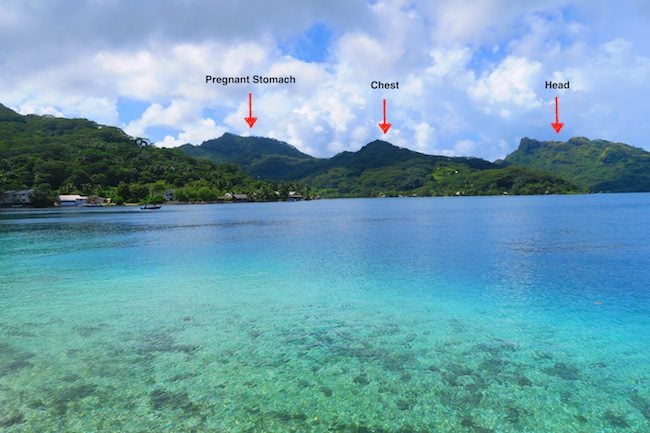 The island was one of the first to be colonized by the ancient Polynesians, with evidence of local life dating back to the 9th century AD. Huahine appears to have had a rich religious past, with over 200 ancient temples present on the island (called marae). Only a few dozens have fully been excavated and restored, with those of the royal families perched high up on the hills.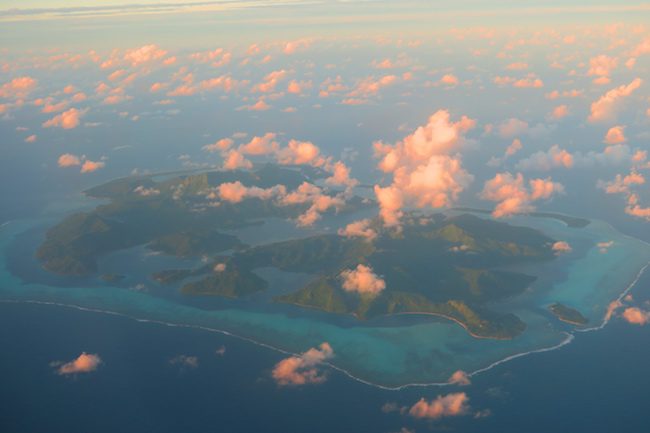 Europeans first arrived in 1769, with the landing of Captain James Cook. Locals did not provide a friendly reception, an indication for the island's future (and sometimes bloody) resistance to the eventual French takeover. Protestant missionaries first arrived in the early 19th century, and Huahine is still predominantly Protestant. Interestingly, the island received quite a few Swiss visitors in the 19th century, some of which stayed and mixed through marriage with local Tahitians. Their descendants are still present on the island.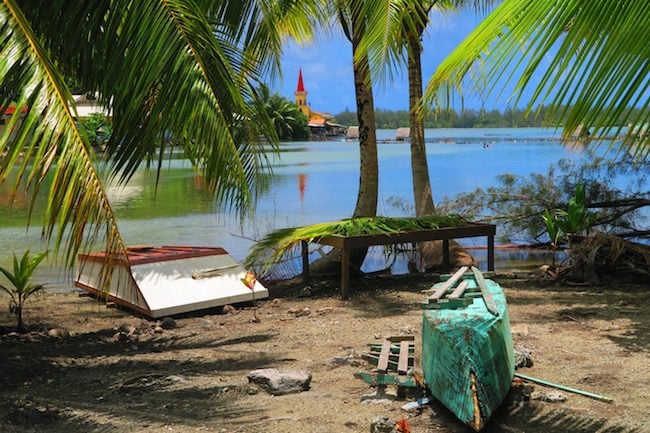 These days, Huahine has a population of a little over 6,000. They primarily live off agriculture, vanilla farming, and small-scale tourism.