Ua Pou Travel Tips
This list of travel tips will help you plan your trip to Ua Pou as part of your visit to the Marquesas Islands and other parts of French Polynesia.
Recommended Reading
How Many Days Do You Need In Ua Pou?
Ua Pou is quite difficult to reach so you might as well make the most of your visit. I recommend spending at least four days in Ua Pou if you want to have enough time to see all the major highlights. If hiking isn't your thing, two days of driving around the island are the minimum but I recommend adding a third day if possible as a buffer in case of bad weather.
When Is the Best Time To Visit Ua Pou?
In general, you can visit Ua Pou throughout the year but the best time is during the dry season. In the Marquesas Islands, seasons are opposite to the rest of the archipelagos in French Polynesia. This means that the dry season in the Marquesas runs from November to April and the "wetter" season is from May to October.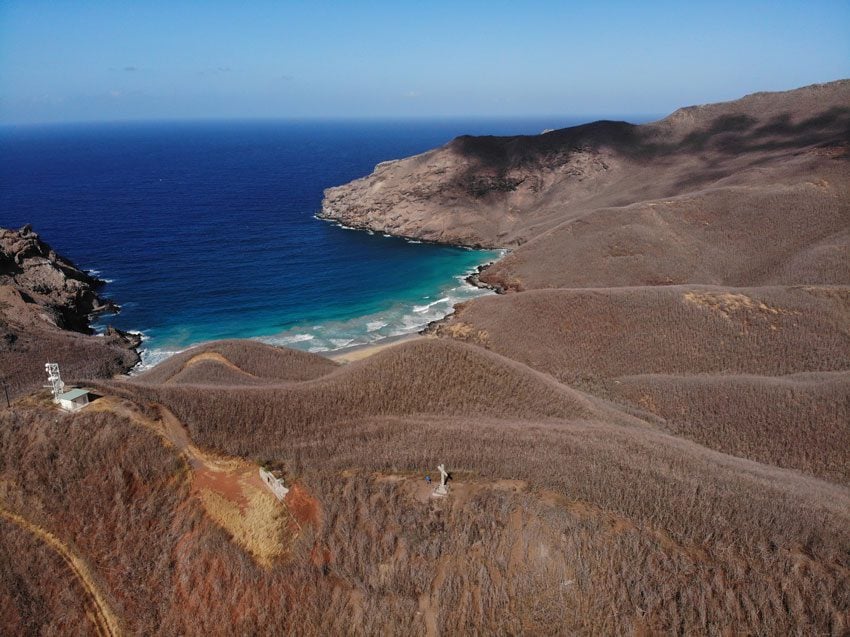 That said, the wet season in the Marquesas is not as wet as in Tahiti and there is always a distinctly drier side of the island. Besides, your trip to the Marquesas will most likely be part of a greater journey across French Polynesia so it doesn't make sense to head to the Marquesas when the wet season in the Society Islands is in full swing.
How To Get To Ua Pou?
The best way to reach Ua Pou is by flight from either Nuku Hiva or Hiva Oa. Landing at Ua Pou's airport is considered the most challenging in French Polynesia. Its short runway has an upward slope to slow the plane down since it is tucked inside a narrow valley where crossing winds and the mountains leave no room for error (see video below). Pilots must have a special license to fly to Ua Pou and flights are prone to cancellation due to weather conditions.
French Polynesia's domestic carrier, Air Tahiti, operates up to six weekly flights to Ua Pou, mainly from Nuku Hiva. The company used to serve Ua Pou via Air Archipels and later even pulled out of this route altogether. After a couple of years with little to no flights to Ua Pou, Air Tahiti officially operates this route as of November 2022.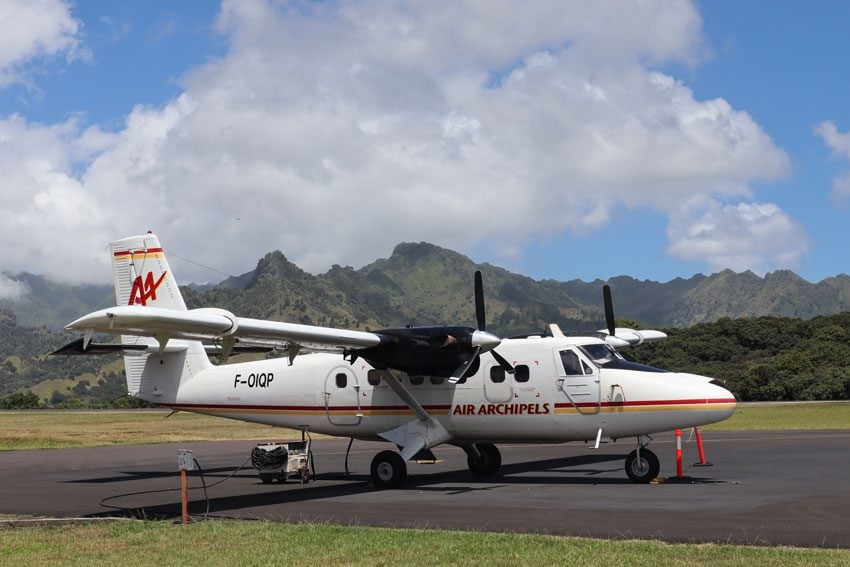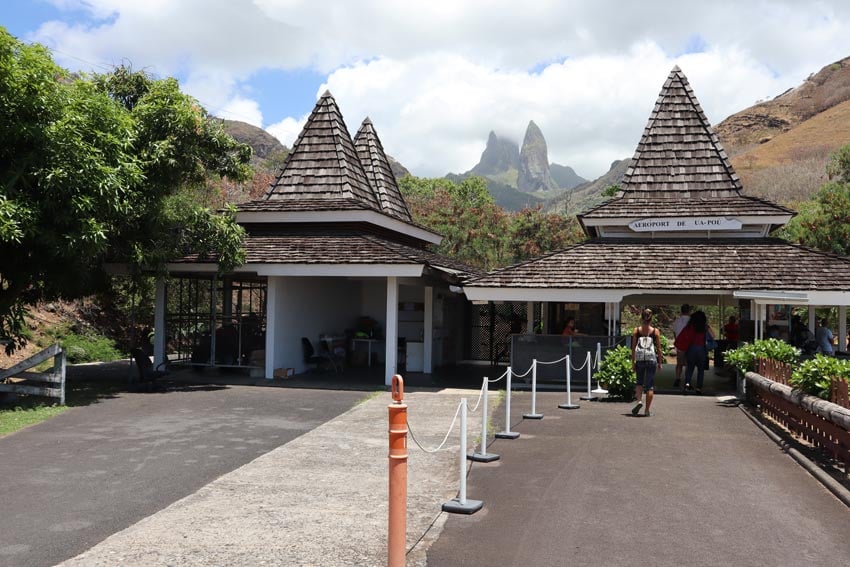 The local community sometimes uses boats to shuttle locals to Nuku Hiva and back. I have read that a sturdier boat is set to arrive at Ua Pou and begin regular service to Nuku Hiva (1.5-2 hours to cross). However, if you are not backpacking with a very flexible schedule, this mode of transport is not recommended and this new initiative might never actually see the light of day.
You can also reach Ua Pou on a cruise with the regularly scheduled Aranui, a luxury cruise ship that also doubles as a cargo ship. The Aranui visits every inhabited island in the chain and visitors get a few hours to explore the island. Personally, I recommend a land-based visit.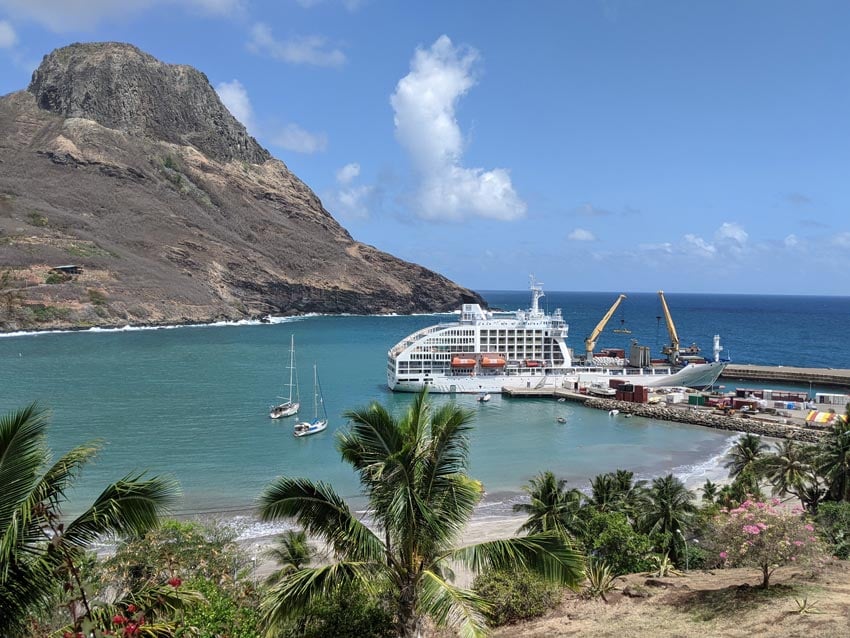 Getting Around Ua Pou
To/From Airport: Ua Pou's main village, Hakahau, lies in the neighboring valley to that of the small airport. Your pension hosts will arrange return transfers. Travel time takes about 20-30 minutes.
Around Ua Pou: it's best to hire a guide to take you around the island, especially the southeast, where the main archeological sites are located. However, if you are comfortable driving a manual transmission 4WD vehicle, you can rent one in the main village and road trip around the island. Many sections of road are narrow, unpaved, and have sharp turns so drive with care. Inquire with your hosts about renting a car or contact Teuu Location (87-314-4729). Renting a car in Ua Pou costs about 10,000 XPF/day. You can pay an additional 1,500 XPF for gas or fill up at the gas station which closes at 5 pm.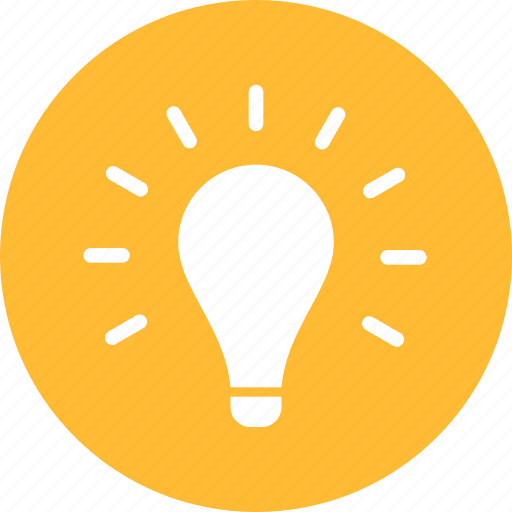 Pro Tip
It's often the case that administration workers carrying out projects for the government rent 4WD vehicles and the supply is not high. So it's best to reserve your vehicle in advance, at the very least on arrival day.
Where to Stay in Ua Pou
Look no further than Pension Pukuee for your accommodation in Ua Pou. Nestled on a hill above Hakahau Village, this pension is not only situated within walking distance of "downtown", but it also commands exceptional views of scenic Hakahau Bay and the island's signature pinnacles.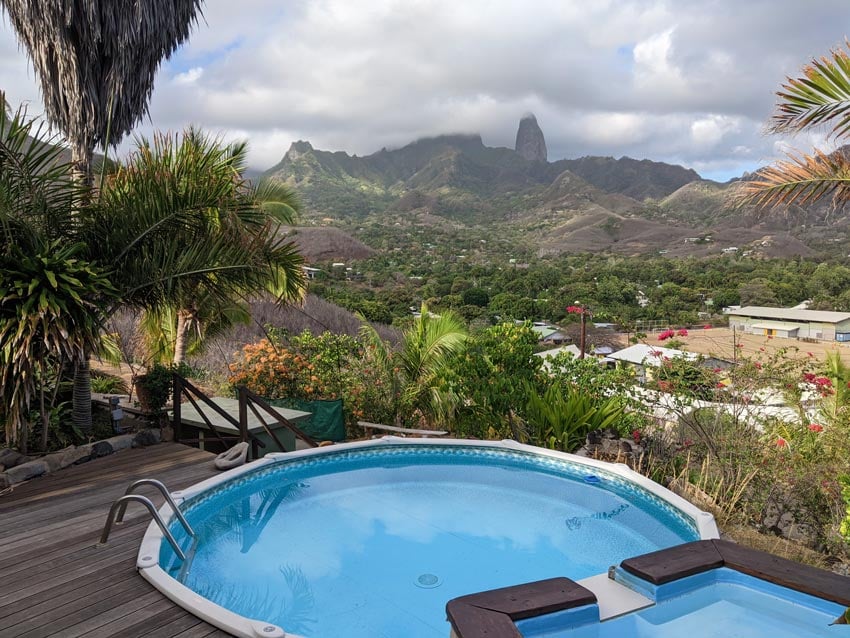 Pension Pukuee is owned and operated by Elisa and Jerome Simoneau. Jerome is a retired French military man so this place is run to absolute perfection. Four newly renovated bungalows with their deck are available, together with a dorm room above the couple's residence in the back. There's a swimming pool, jacuzzi, well-stocked bar, fast (and free) WiFi, and a restaurant. Guests can stay on a half-board basis with meals enjoyed communal style. The food is plentiful and delicious, though you must inquire in advance if you have any dietary restrictions. The couple also owns a small roulotte (food truck) down the road.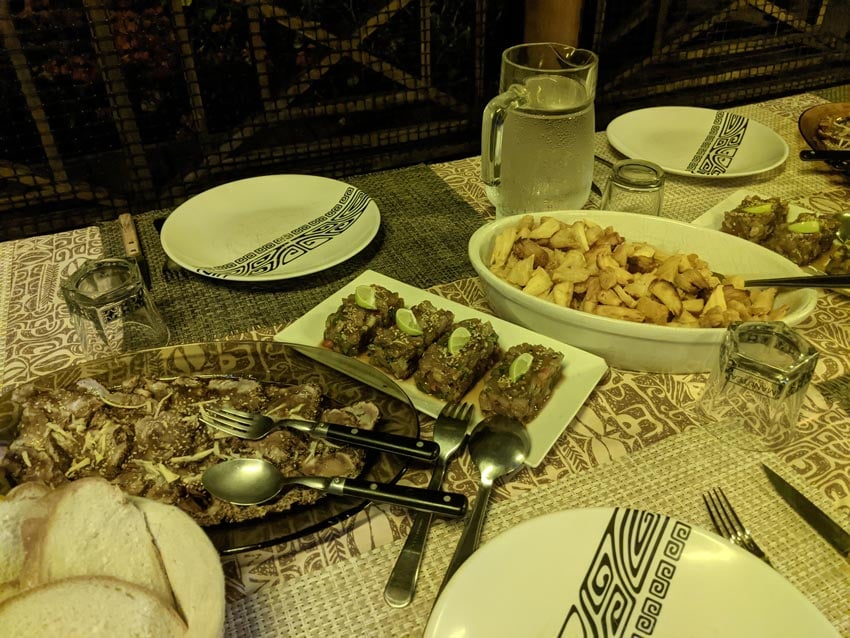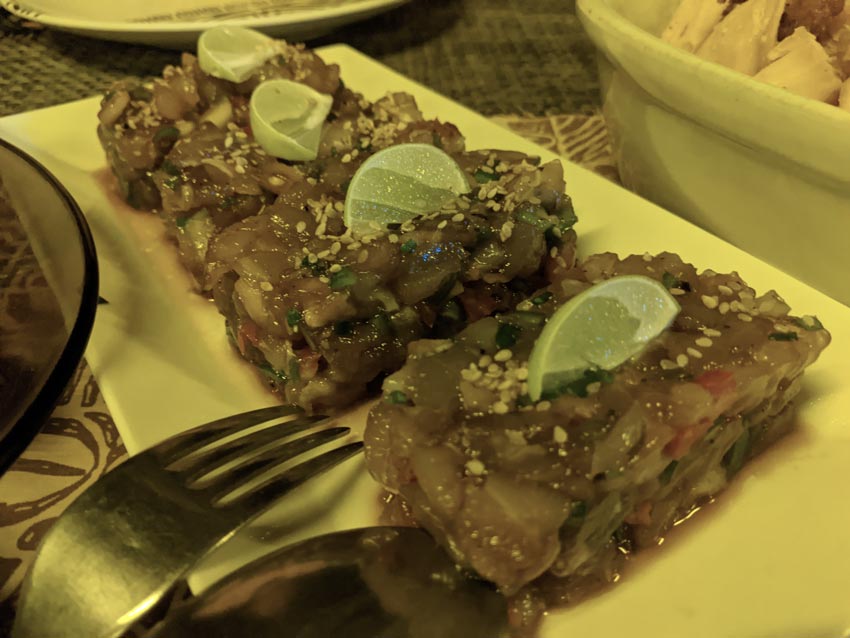 The best part of staying here is not only the friendly and comfortable atmosphere but also Jerome's skills as a guide. He knows Ua Pou inside out and will be happy to take you around the island on guided tours or hikes. Jerome is quite well-known in the Marquesas for his hikes and he often hosts groups of hikers who come to Ua Pou for several days of intense sightseeing. His English is good enough and a rare commodity in Ua Pou. There are also electric bikes that can be rented from the pension.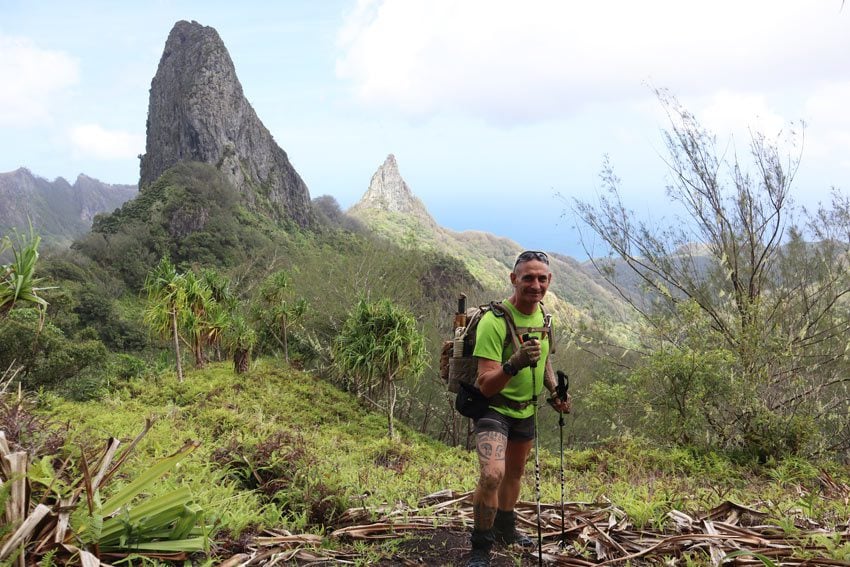 Other options include Pension Hakamoui which is located in Hakamoui Bay, Pension Vehine which is located in Hakahau (main village), and Pension Leydj which is located in Hakahetau.
Money
Surprisingly, credit cards are accepted by most local businesses but in case you need cash, there is an ATM in Hakahau.
Drinking Water in Ua Pou
It's most likely that tap water is safe to drink only for residents, whose stomachs are accustomed to the water content. It's best to inquire with your hosts. Most pensions offer filtered drinking water free of charge.
Excursions in Ua Pou
You don't come to Ua Pou to rest. There are three main activities on the island (see next section for detailed information):
Island tours:

recommended going with a guide who can also provide local insights and explanations but theoretically can be done on your own with a rented 4WD.

Hiking

: the most famous hikes are in the interior of the island and must be done with a guide. There are shorter hikes that can be done on your own.

Birdwatching

: not as popular as the first two activities but if birdwatching is your thing, you could hire a guide with a boat and venture south to a rock known as "bird island".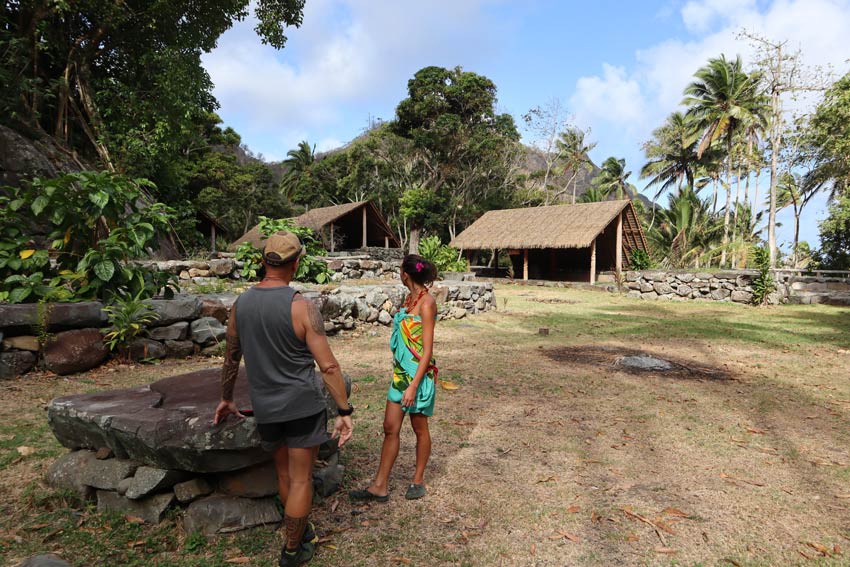 Mobile Reception and WiFi in Ua Pou
Vini is the only mobile network with coverage in Ua Pou (my Vodafone roaming package did not work). WiFi should be available, at least in the main village. I stayed at Pension Pukuee and the connection was excellent.
Safety Tips for Ua Pou
Here are a few tips for keeping you safe in Ua Pou:
Trespassing

: about 95% of the land in Ua Pou is privately owned. If you see a "tapu" sign, go no further or first seek permission. This also means that you should refrain in general from picking fruit off trees.

Swimming

: planning to visit a beach? Ask your hosts before heading out if it is safe for swimming. Watch out for strong currents and jellyfish.

Nono

: the Marquesas are notorious for tiny sand flies that are very hard to detect and that leave a nasty and lasting bite. They are usually found on beaches. I am not aware of any such beaches in Ua Pou but it's best to ask your hosts.

Driving

: many sections of road around the island are unpaved, narrow, and windy. Take extra care if renting a 4WD especially after heavy rain.

DIY Hiking

: some hikes (not the ones in the interior) can be done on your own. However, the trails are not marked and it's easy to get lost. Be sure to get a map from your hosts, even a hand-drawn one, before leaving. Don't forget to wear proper shoes, take more water than you think you'll need, and protect yourself from the sun.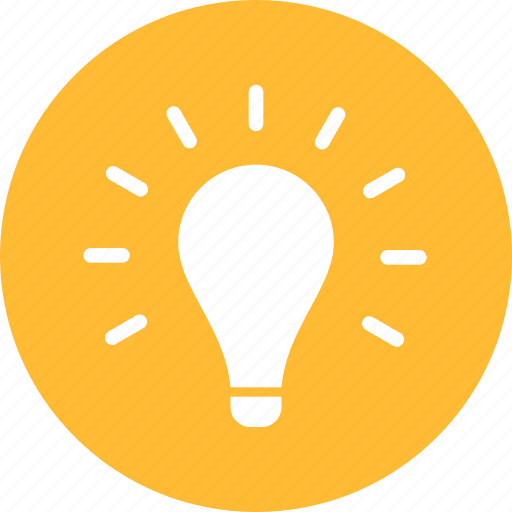 Pro Tip
Never travel without the right travel insurance, especially if you plan on hiking, driving, or visiting remote places where you may need evacuation. Check out the various travel insurance plans offered by World Nomads, specifically designed for independent travelers.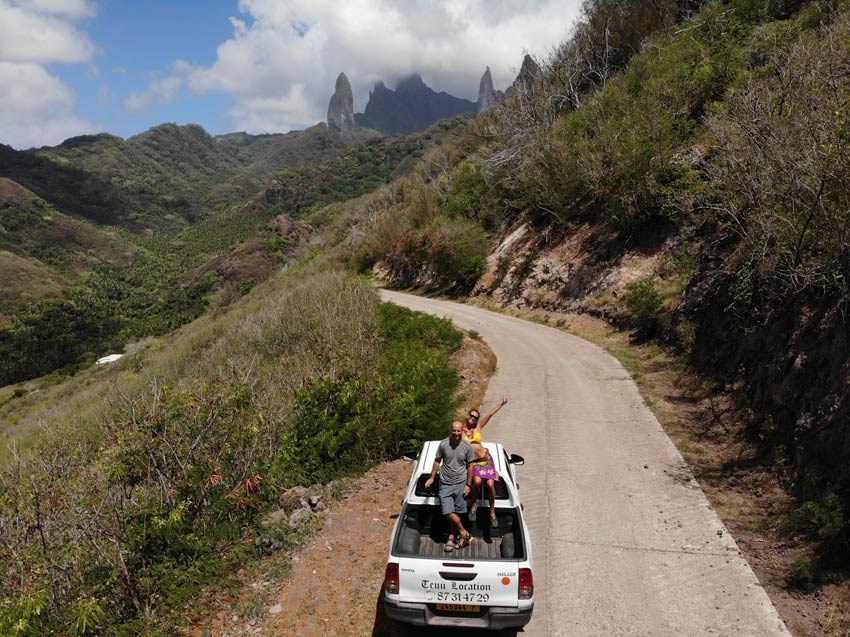 What to Buy in Ua Pou
The Marquesas Islands are well known for their crafts so, if authentic souvenirs are your thing, be sure to have enough extra space and weight in your luggage. Here are a few Ua Pou specialties.
Flower stone tiki statues

Tapa paintings

Local honey

Beaded necklaces

Wooden bowls

Traditional weapons carved from animal bone or wood

Monoi oil

Vanilla

Penu (pounding tool made from basalt)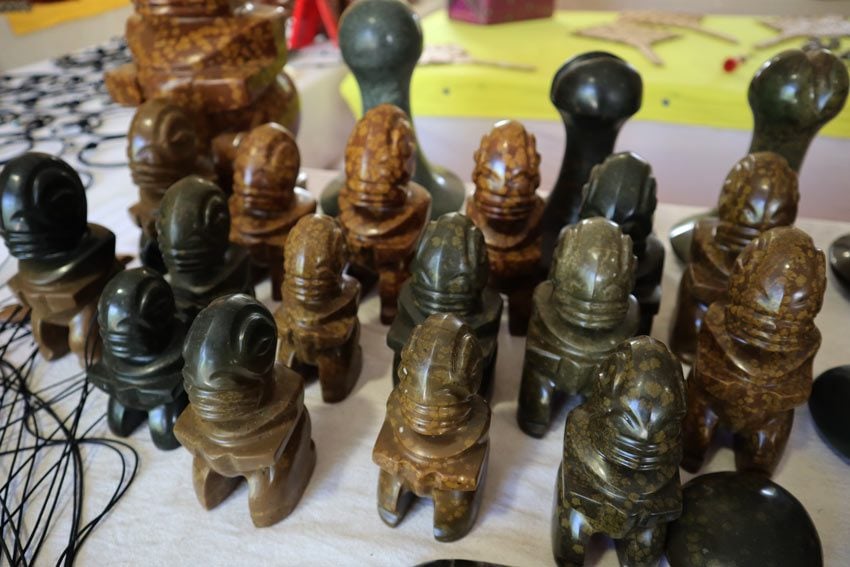 What to Pack for Ua Pou
You'll be spending a lot of time outdoors in Ua Pou so keep that in mind when packing. Listed below are a few essential items to pack, specifically for Ua Pou. Check out the X Days In Y Packing List for recommended products.
Mosquito repellent (must), after-bite care (optional)

Monoi oil (preferably citronelle) against

nono

(sandflies)

Sun protection

Light sweat-repellent clothing

Light rain gear

Proper hiking shoes

Long pants (for hiking)

Car charger for mobile phone (if renting)

First aid kit for DIY hikes

Poster tube if planning to purchase

tapa