Yosemite Travel Tips
Listed in this section are essential tips for planning a successful visit to Yosemite National Park.
When is the Best Time to Visit Yosemite?
The best time to visit Yosemite is during spring and early fall when the temperature is pleasant and rainfall is infrequent. However, spring does have an edge over fall. Here's a breakdown of what to expect at Yosemite every season.
Winter: Yosemite's high elevation areas are prone to snowstorms and road closures. Tioga Road is closed from November to May and Glacier Point Road opens depending on road conditions. Even down in Yosemite Valley, nights will be freezing cold. On the plus side, Yosemite does transform into a winter wonderland and many activities such as skiing in Badger Pass, cross-country skiing trips, and ice skating are possible. Naturally, visitor numbers plummet and so do accommodation prices, though not all lodgings and park services are open.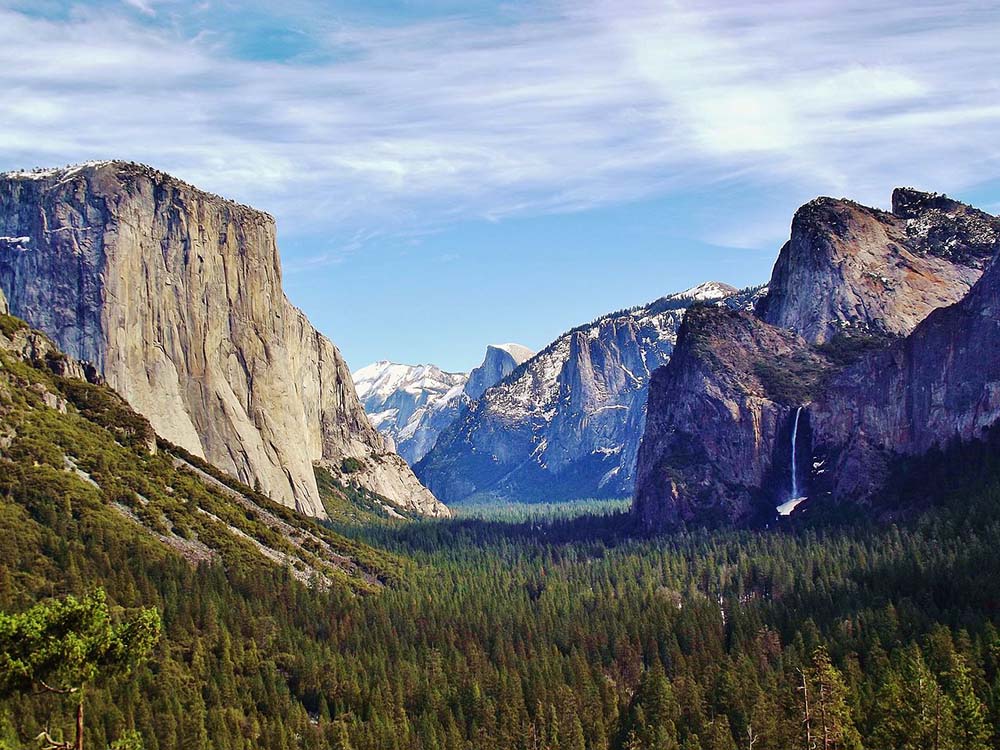 Spring: the melting snow brings Yosemite Valley's waterfalls into full power, along with a strong flow in the Merced River. The valley floor is painted green and dotted with blooming flowers. This is a great time to visit Yosemite, especially towards the end of spring when all roads, trails, and park facilities open for the season.
Summer: it gets really hot in Yosemite Valley and wildfires are unfortunately becoming quite frequent in the Sierra Nevada. Summer months drive park visitation to its peak, while its waterfalls run dry and the Merced River slows down to a trickle. However, the days are very long, there's little chance of rain, and hiking in Yosemite's high ground is very pleasant.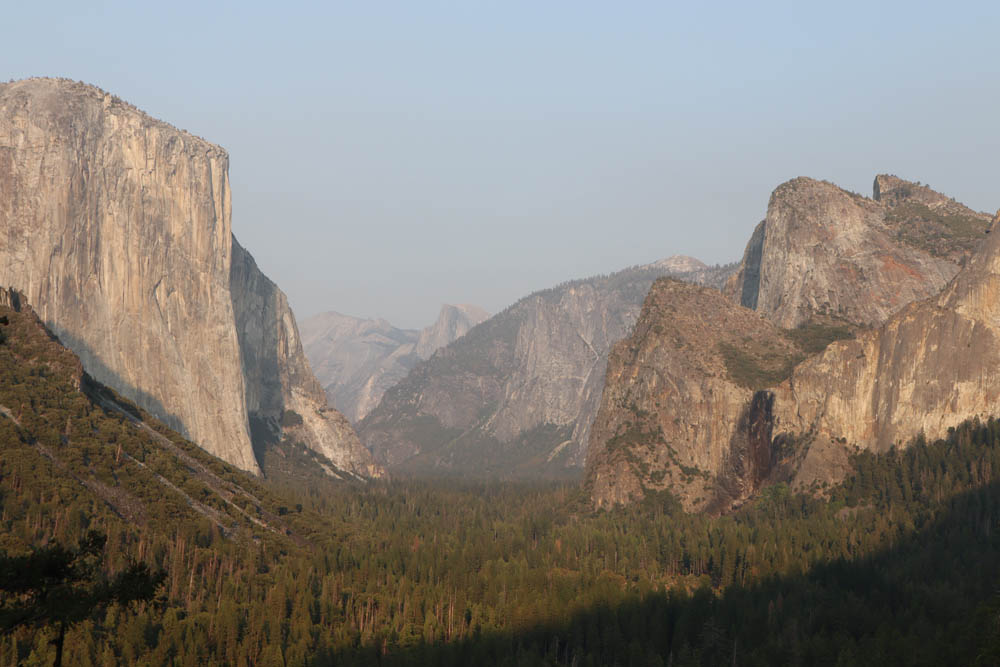 Fall: especially towards the end of fall, Yosemite Valley is painted gold, orange, and red, as the trees prepare for winter. There's moisture in the air and the days are getting shorter. This is a great time to visit Yosemite, especially after some rain when the valley's waterfalls might have woken up just in time for your visit.
How Many Days Do You Need at Yosemite?
Considering the time it takes to drive to Yosemite, it's worth spending at least one night in or around the park. However, if you're just visiting Yosemite on a day trip, you should focus on exploring Yosemite Valley and driving to Glacier Point for the views. Spending one or two nights in Yosemite opens up hiking opportunities beyond Yosemite Valley.
How to Get to Yosemite?
Yosemite National Park has four main entrances:
Northwest: Big Oak Flat Entrance via Highway 120 – best suited when driving from San Francisco (about a four-hour drive). A visitor information station is available just after you pay the park fees. When entering from this side, Yosemite Valley is a relatively short drive and you can explore Tuolumne Grove on the way.
West: Arch Rock Entrance via Highway 140 – suitable when driving from Los Angeles (about a five-hour drive) or Sequoia and Kings Canyon National Park (about a 2.5-hour drive).
South: Entrance via Highway 41 – also suitable for drivers from L.A. or Sequoia and Kings Canyon National Park. The Wawona visitor center is en route to Yosemite Valley (open during the summer). When entering from this end of the park, you can explore the Mariposa Grove on the way to the valley.
East: Tioga Pass Entrance via Highway 120 – a very scenic drive via an alpine-like landscape, Tuolumne Meadows (where you'll also find a visitor center), and redwood forests. This entrance is suitable if driving from Death Valley or Lake Tahoe, but note that Tioga Pass is closed from November to May.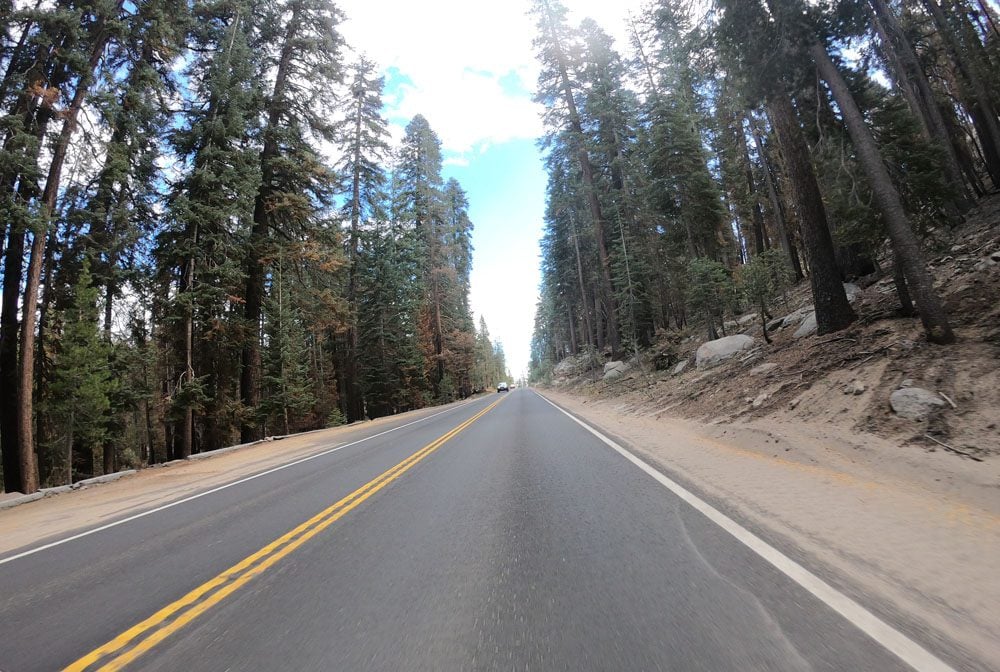 Entering the National Park
Apart from paying national park fees to enter Yosemite, it is possible that you'll need to make advanced (day-use) reservations just to have the option to enter the park with your vehicle. If you have accommodations booked inside the park, you'll be able to enter after paying the fee, likely without having to make advanced park-entrance reservations. It's very important to check Yosemite's official website for up-to-date entry information.
Where to Stay in Yosemite?
Camping and lodging inside the national park come at a steep premium compared to what you get, and require advanced reservation if visiting Yosemite during peak times.
Hotels
There are currently two hotels inside Yosemite where you can experience nature in a pampering fashion.
At the heart of Yosemite Valley, The Ahwahnee is the most luxurious option. Even if you won't be staying here, it's worth paying a visit. This historic hotel opened in 1927 and is exquisitely decorated with Native American motifs.
At the southern end of the park, the historic Wawona Hotel is close to Mariposa Grove and not far from the turn-off to Glacier Point Road. Opened in 1879, the hotel's distinctive features are its wooden facade and large veranda. There are several wings in the hotel so carefully check which room you choose as not all are en suite. Also, see if you can score a room that does not have a (locked) connecting door to its neighbor as noise does pass through. There's a gas station and a general store right next door as well as a summer-only visitor center.
Lodges
Yosemite has several large camps with varying accommodation options, ranging from proper rooms to rustic tents. In Yosemite Valley, the popular options are the upscale Yosemite Valley Lodge, the large Curry Village with its signature basic cabins and tents, and the comfortable Housekeeping Camp.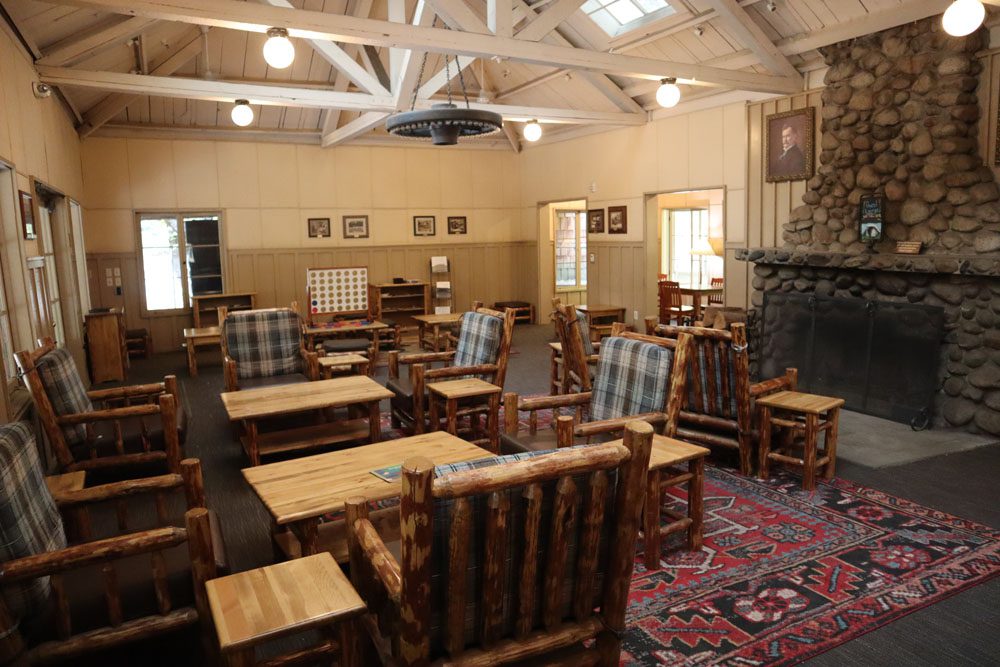 Each site has different amenities so it's important to know what to pack and what to expect before your visit. Some lodges have restaurants, cafes, and fast food options to go along with general stores that wouldn't shame supermarkets. Some lodges also offer recreation areas and bike rentals (about $40/day). WiFi is always an issue in Yosemite so expect to have to connect to the lodge's network in common areas with very limited speed.
Camping
There are 13 campgrounds in Yosemite some of which operate on a first-come, first-served basis. From April through October, reservations at campgrounds can be very difficult to obtain and the first-come, first-served campgrounds often fill up early each day. More information about Yosemite's camping options can be found here. If you plan on doing overnight hiking trips, you'll need a wilderness permit.
Outside the National Park
If no suitable accommodations can be found inside the park, check nearby options outside Yosemite (see all options here). Towns such as Groveland and Buck Meadows are near the western entrance to Yosemite, relatively close to Yosemite Valley, as is El Portal, close to the western entrance. Near the southern entrance, search for places in and around Wawona.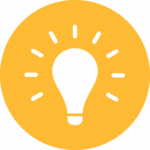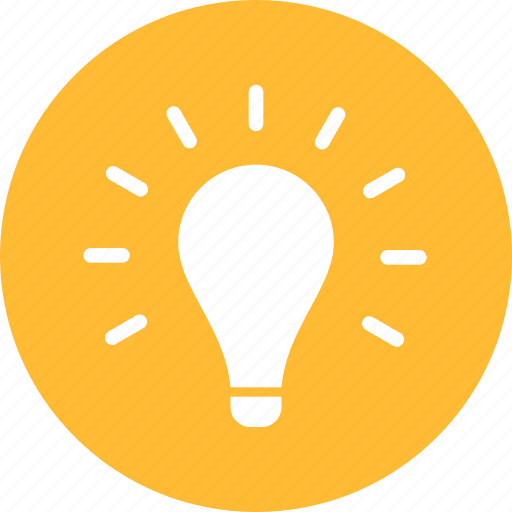 Pro Tip
Keep in mind that Yosemite Valley is a long drive via Tioga Pass Road, so staying in Lee Vining and the Mammoth Lakes area is an option if used as a base for driving into Yosemite for the day and later exiting south or west (that is, not driving back).
Getting Around Yosemite
It's very important to check Yosemite's official website as seasonal or permanent changes are sometimes made to optimize the flow of traffic and parking inside the park.
By shuttle: The national park operates several shuttles and bus routes, the most frequent of which is Yosemite Valley's free shuttles. Another popular option is to take the bus to Glacier Point and hike down to the valley.
By car: At the time of writing this guide, you can enter Yosemite with your car if you have secured a day-use permit or if staying at one of the park's accommodations. This is the most convenient way of getting around if you plan to explore beyond Yosemite Valley. A one-way system is in effect in Yosemite Valley which can be a bit confusing and also requires staying alert to avoid missing available roadside parking.
By bicycle: you can bring your own bicycle into the park or rent bicycles inside the park (about $40 per day).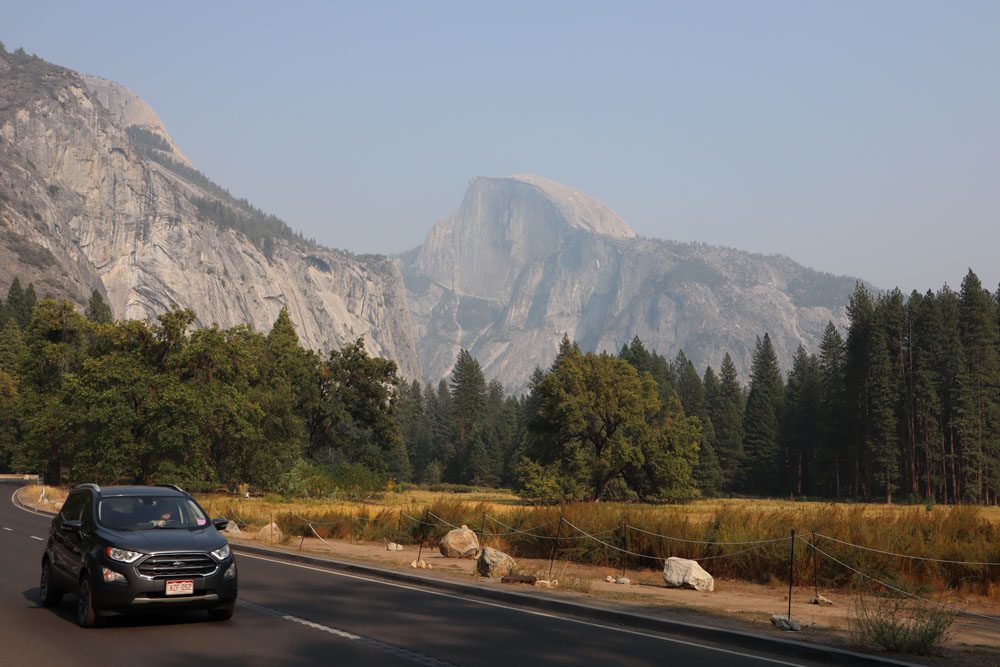 Dining & Shopping
There are many dining options in Yosemite, primarily in Yosemite Valley. These range from casual to upscale dining. Outside the valley, your options are limited. The park also features several grocery and camping equipment stores, of which the Village Store by the Yosemite Valley Visitor Center is a proper supermarket. Depending on your daily itinerary, it's best to pack a picnic lunch and dine out either at or around your lodging or before sunset to avoid driving in the dark.
Hiking
Yosemite has over 800 miles of hiking trails, ranging from easy walks to challenging multi-day hikes. If you plan to extensively hike in Yosemite, I recommend checking the website for trail closures or better yet, chatting with park rangers upon arrival and validating your hiking wishlist. Keep in mind that in peak summer months and early autumn, Yosemite Valley's waterfalls are dry.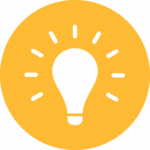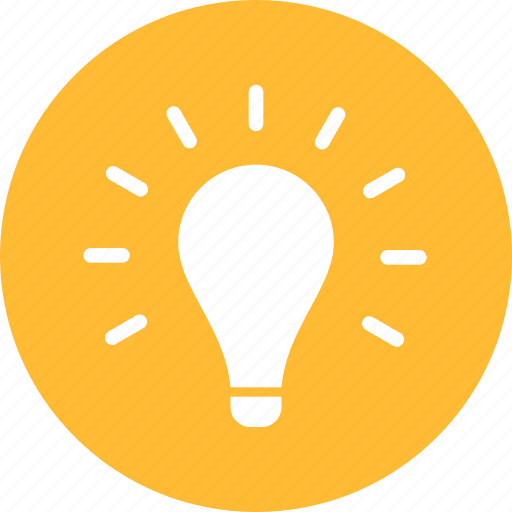 Pro Tip
Check this travel guide covering some of the best hikes in Yosemite, both inside Yosemite Valley and in the outer reaches of the national park.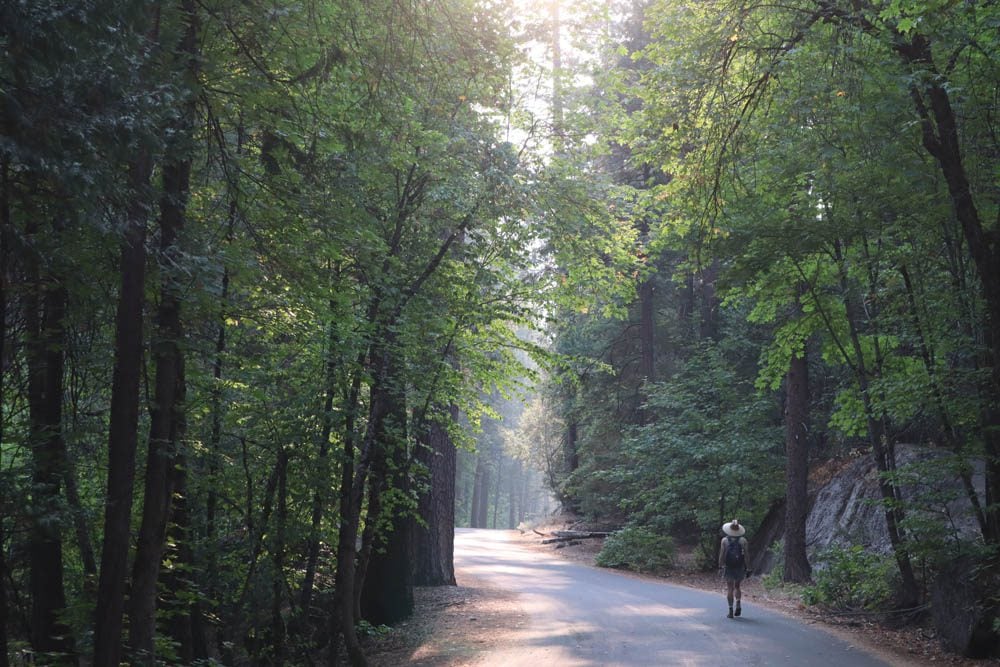 Half Dome Hike
After El Capitan, Half Dome is Yosemite's celebrity granite peak. Rising to a height of 8,842 feet (2,695 m), Half Dome's smooth curved summit is its signature feature. Unlike El Capitan, you don't have to be a rock climber to summit Half Dome. You just need to be lucky. The hike to Half Dome in Yosemite is the most sought-after trail in the park. Its final stretch is assisted by steel cables that are in place from May to October. Permits to hike Half Dome are released in March and very limited space is reserved for daily lotteries. You can try your luck with the daily lottery but keep in mind that every time you apply, a non-refundable fee is charged.
Mobile Reception & WiFi
During my last visit to Yosemite, mobile and data reception in Yosemite Valley was practically non-existent. Outside the valley, the reception was much better but still not something you could rely on. WiFi was available in the lodges, but only for registered guests. This meant that in Yosemite Valley, everyone was connecting to the same WiFi network, rendering it quite useless.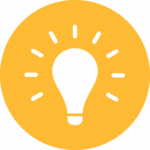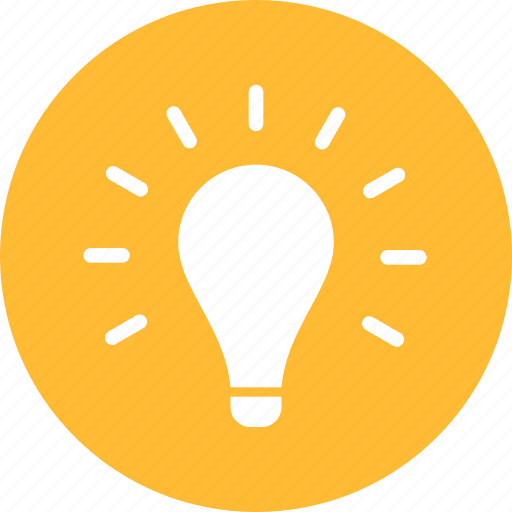 Pro Tip
Be sure to download an offline Google Map of Yosemite and mark the points of interest you wish to visit before heading out. That way, you'll still be able to navigate from point to point even without reception. I also highly recommend purchasing All Trails Pro and downloading trail maps of the hikes on your wishlist so you can navigate offline.
What to Pack for Yosemite
Listed below are some items to pack for a visit to Yosemite. Get them on Amazon!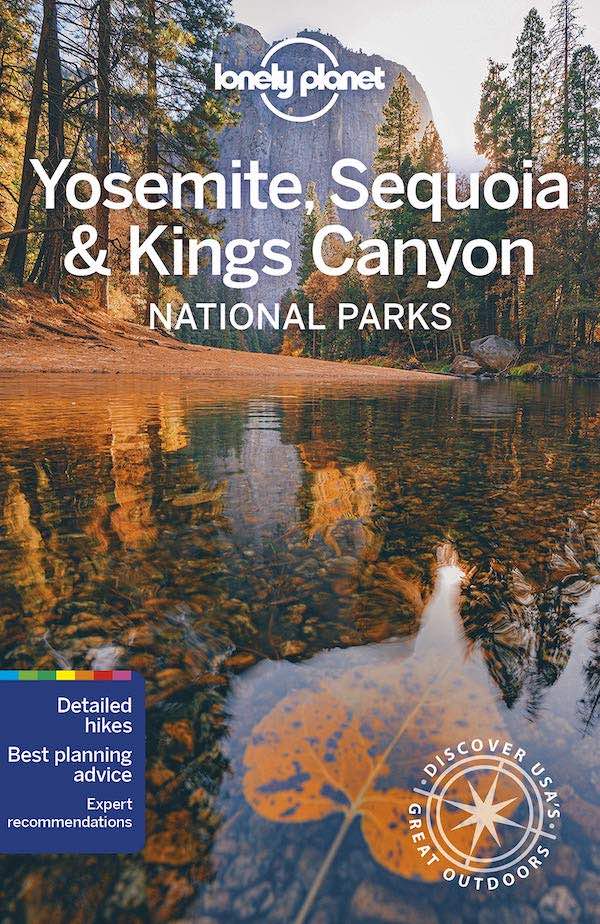 Get your copy of the Lonely Planet guide to Yosemite (also relevant for Sequoia & Kings Canyon). If visiting other parts of California, the Rough Guide to California is all you need.
Dress in layers, preferably sweat-repelling clothing
Warm clothing if overnighting in high elevation
Rain gear
Swimwear (optional)
First aid kit
Proper hiking shoes, preferably high shoes
Thick socks (for foot protection during hikes)
Lip balm (must) and hand cream (optional), especially during summer and early autumn as the air is extremely dry.
Toiletries
Lock(s)
Flashlight and headlamp
Pocket knife
Picnic gear
Walking poles (optional)
Waterpack
Alcogel
Ziploc bags
Foldable day pack
Food and snacks
Earplugs if overnighting in tents of any kind
USB car charger
Hat and sunscreen
Shower shoes if using shared facilities
Camping and cooking gear if relevant
Photography gear
Yosemite Safety Tips
Here are a few tips for staying safe in Yosemite during the warmer months.
Bear sightings are always on the minds of park rangers. If you spot a bear, do not approach. If overnighting in Yosemite, you cannot leave food in your car. Use metal boxes to store your food.
Carry more water than you think you need during the summer months, especially when hiking.
Yosemite is large and diverse so check weather forecasts with park rangers if possible and pack accordingly.
Fires are always a concern in the dry months. If you see lightning or hear thunder, it's best to head back to safety.
Especially during spring, be cautious when crossing streams.
If hiking on backcountry trails, it's best to notify someone before.
Download offline maps of the park and hiking trails. Expect no mobile reception. Good old-fashioned paper maps are essential as backups for multiday hikes.
Drive with care on Yosemite's roads and respect speed limits. It's very tempting for drivers to take their eyes off the road to enjoy the views but this can be fatal. There's always a place to safely stop nearby.
Avoid driving at night if possible.