Day 2: Circle Bora Bora By Bicycle
Want to see more than just the beach? Bora Bora's 32-kilometer coastal road is perfect for circling on a bicycle, scooter, or whatever else has wheels. A simple beach bike (pretty much the only option on the island) will cost about 1,500F for the day, with riding quite easy aside from a couple of hills.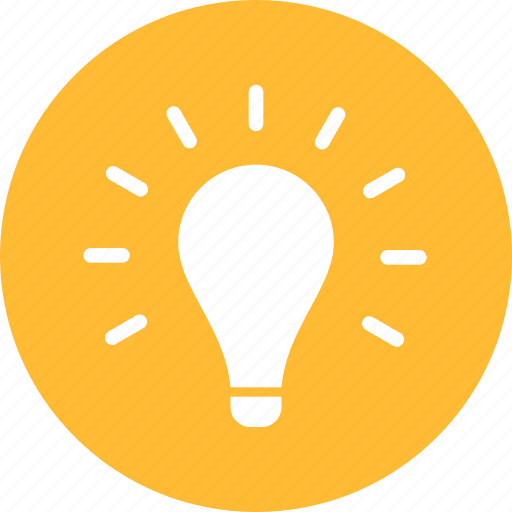 Pro Tip
If biking isn't your thing, you can also join half-day guided tours that will take you around the island and up to spectacular viewpoints. I recommend looking into options with Natura Discovery.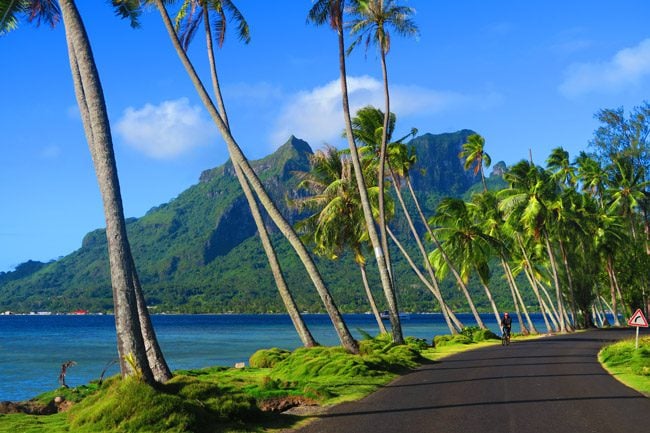 Breakfast in Vaitape Village
Start your day off with breakfast at Aloe Cafe in the center of Vaitape Village. When you're done, walk around the village (it isn't very big) and observe the more authentic side of Bora Bora – a world away from the luxury image the island is so famous for. Lots is happening in and around main street, with locals setting up food stalls and the catch of the day making its way from the harbor just meters away. Parents are dropping children off at school and maybe there's even a little extra commotion with a cruise ship dropping passengers off for a few hours on the island.
Pick up a bicycle or vehicle from one of the shops in town and ride along the coastal road heading north. Along the way, there are a couple of ancient Polynesian temples known as marae that are a bit tricky to find. Don't worry too much if you miss them, just keep going. You can also join guided 4X4 tours with Natura Discovery, and head to sensational lookouts around the island.
WWII Relics
As you pass the Pearl Beach Resort, look for a steep trail leading up the hill. You should be able to spot one of the coastal guns found on a bunch of hills in Bora Bora. During WWII, thousands of US soldiers were stationed here along with supplies and a strategic airstrip. Fortifications were built to prevent a Japanese invasion, some still rusting away in present times. Ask the family if you can walk up the trail through their private property. Up at the top, you'll see from up close the massive canon, an old bunker and great views of the lagoon.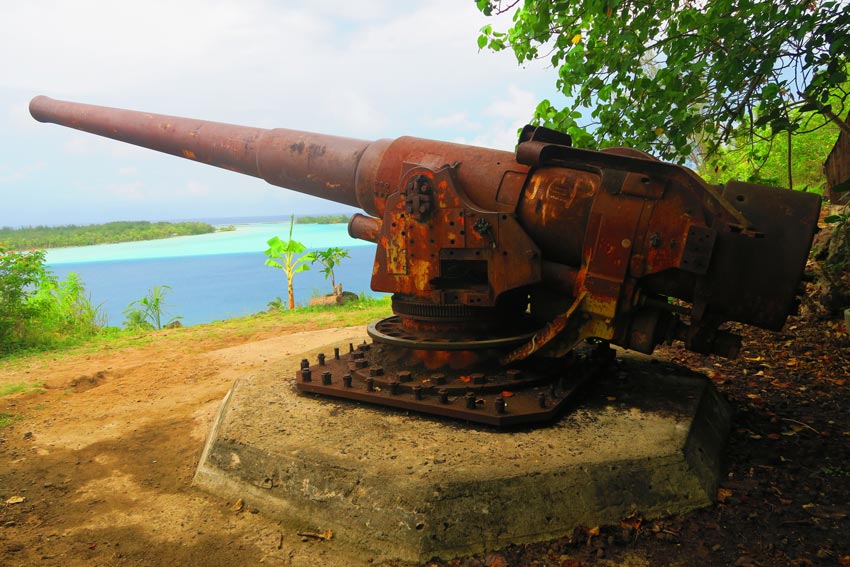 Panoramic Views
The coastal road then snakes its way along the coast, with not much around aside from a few houses here and there. After the island's waste disposal station, the road steeply climbs to Fitiiu Point for some gorgeous vistas of the lagoon, signature mountains and the luxury resorts out on the motus (small islets).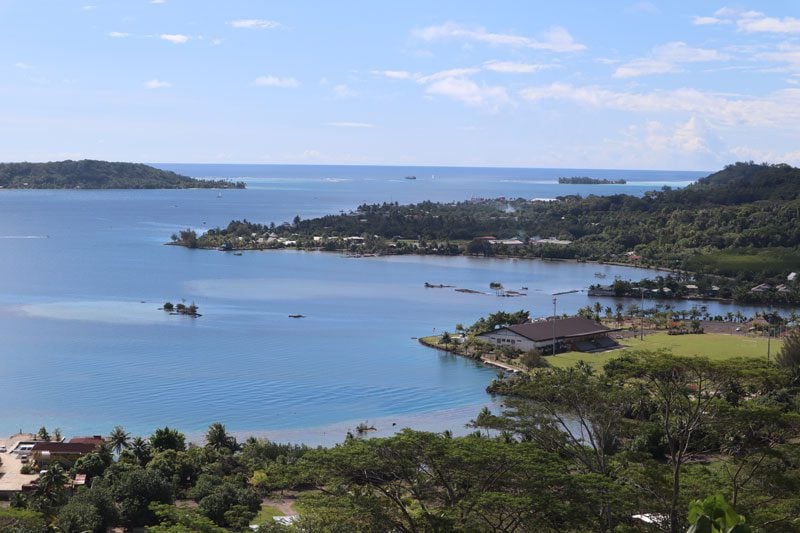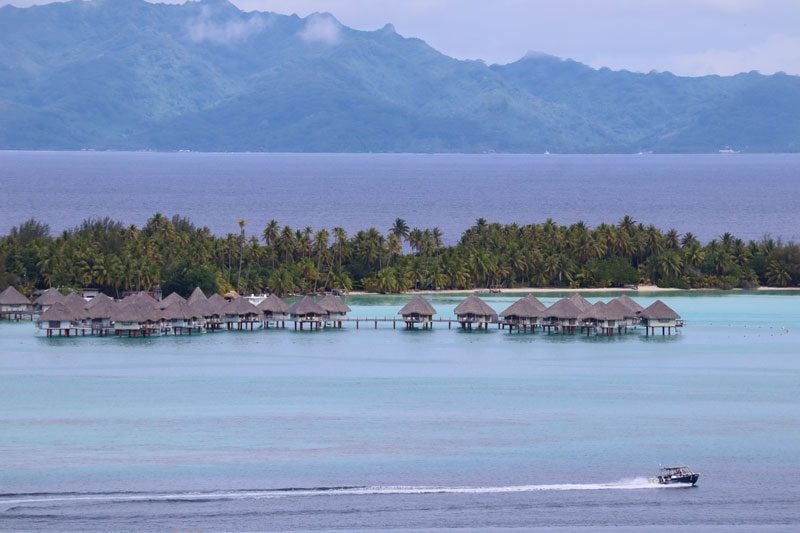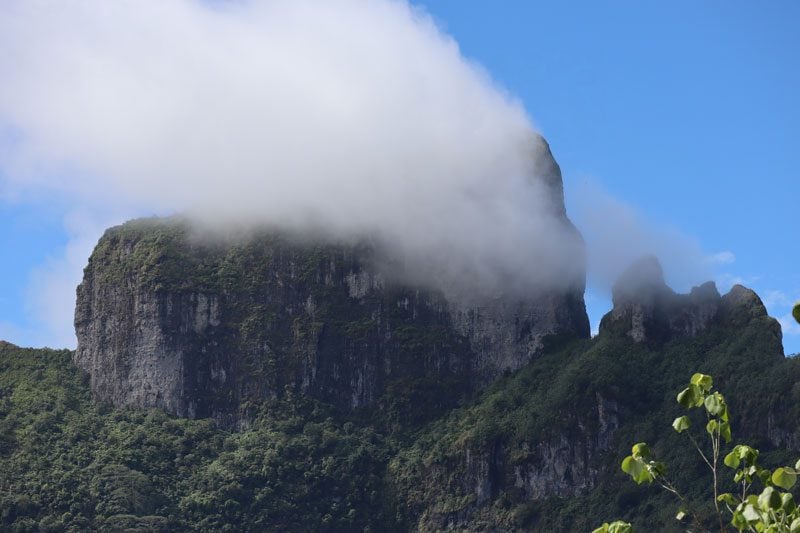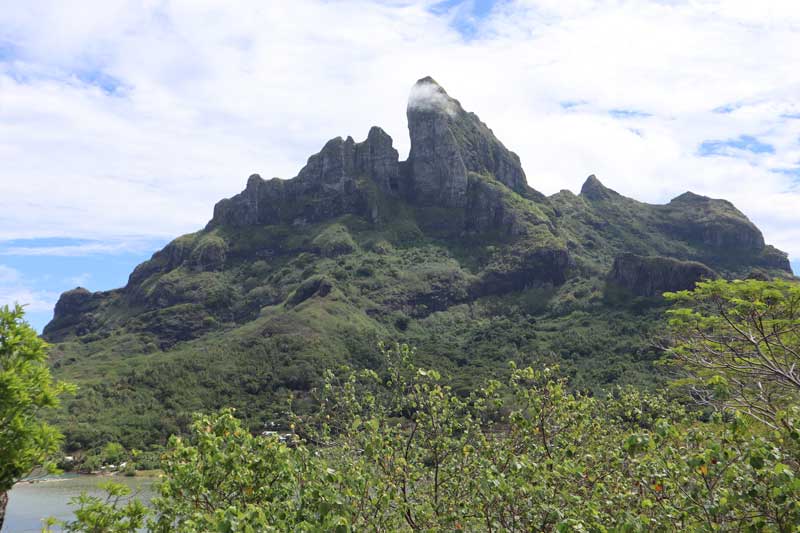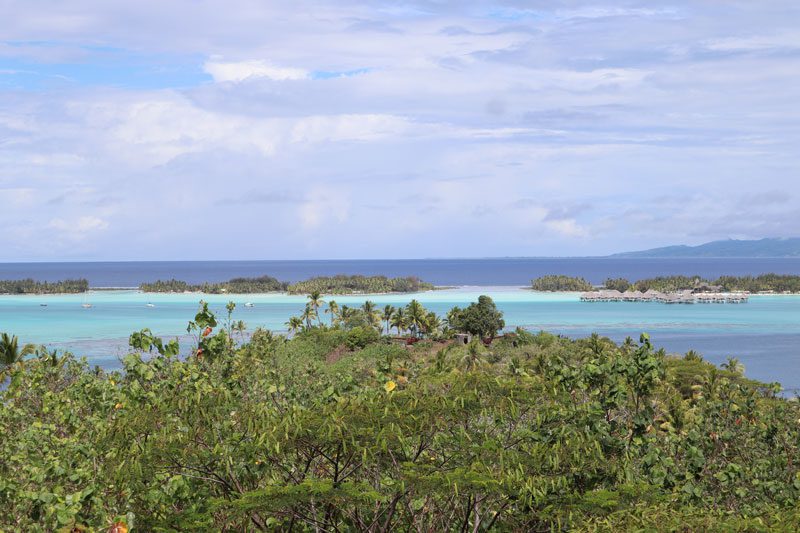 Passing through the cute village of Anau, be on the watch for the Bora Bora Eco Lodge & Spa. Just past it, you should see a small residential area extending to a hill. Join the trail leading up the hill to Paoaoa Point – where you'll be treated to classic Bora Bora views. You can even spot the islands of Raiatea and Tahaa in the far distance.

The road from here passes through another busy part of the main island on its way to Matira Point. There are lots of resorts, shops and restaurants here so be sure to stop for a fresh drink.
You're not too far now from Matira Beach, the gorgeous beach we visited yesterday. This time around, take the road extending south and cycle all the way to Matira Point – the southernmost point in Bora Bora.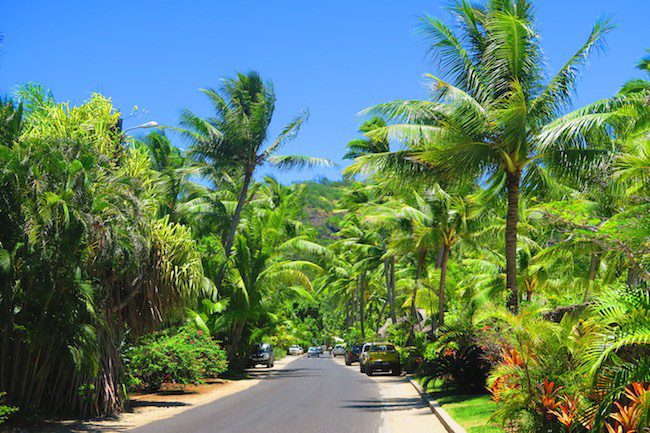 Lunch at Bloody Mary's
If you feel like stopping by at one of the beaches around here, I can't blame you! But if you haven't had lunch yet, Bloody Mary's is just around the corner. This legendary establishment serves casual lunch until 3 pm and is kind of a must-visit if you're into popular culture. Who hasn't dined here? Well, the list is on display as you enter.
Grab a seat under the traditional thatched roof and take off your flip-flops. After all, there's only sand around here. Can't make it for lunch? Make dinner reservations. Their dinners are what they're really famous for. You'll choose from a massive seafood platter or a la carte, but whatever you do – don't forget to order a bloody mary (dah!).
Cycle Back to Vaitape
If you haven't seen one yet, there's a pearl farm just down the road that you can pay a visit to. Aside from that, the stretch of road from Bloody Mary's back to Vaitape village is stunning. You'll be treated to classic views of the lagoon and the mountains with not much happening here aside from a few passing cars and locals going out for an early evening jog.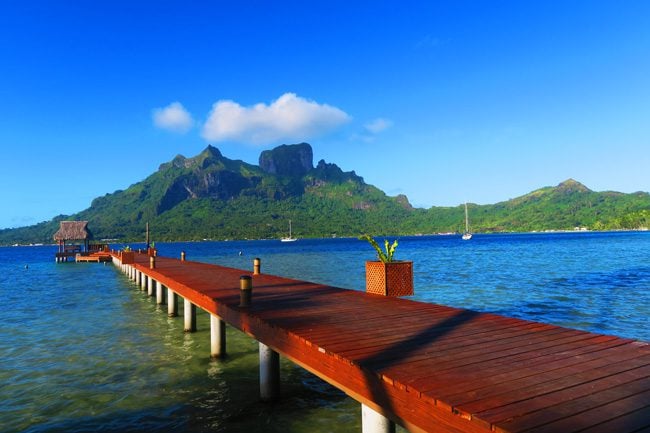 Back at the village, return the bike or whatever you rented and treat yourself to something sweet. You've earned it!
This whole day should take about 4-6 hours, depending on the stops you make along the way. Shops hire bicycles for either 8 or 24 hours so you should have plenty of time to see everything and still take it easy.
Day 3: Lagoon Tour
The final day of your three days in Bora Bora will also be the highlight. There are lots of operators to choose from, but I booked with Lagoon Service Bora Bora who operate full-day tours for about 9,000F including a picnic lunch and drinks throughout the voyage. Hopefully, you'll have Didi as your guide for the day. Like my guide to the Papenoo Valley in Tahiti, Didi was a 'poster child' for how you picture a real Tahitian islander. He wears a traditional 'g-string', always smiles and is a real multitasker as you can see!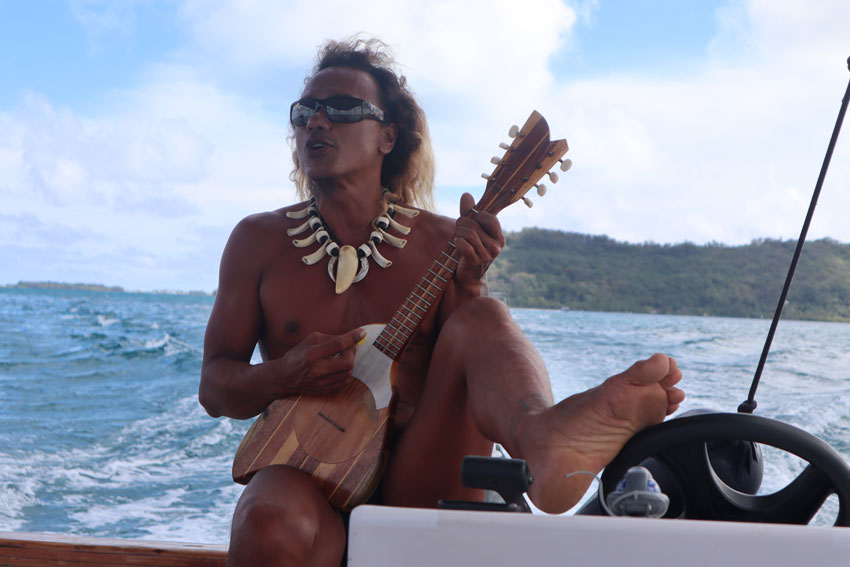 Swimming With Sharks
Our first stop was actually outside the lagoon and the 'scariest' part of the day. I mean, we saw lots of fins sticking out there so jumping into shark-infested water ain't exactly a natural thing to do. It's all perfectly safe and surreal, as these guys are fed daily. As you hit the water, dozens of small reef sharks await you. Cruising in circles beneath them are their larger and more seriously looking cousins – the lemon sharks.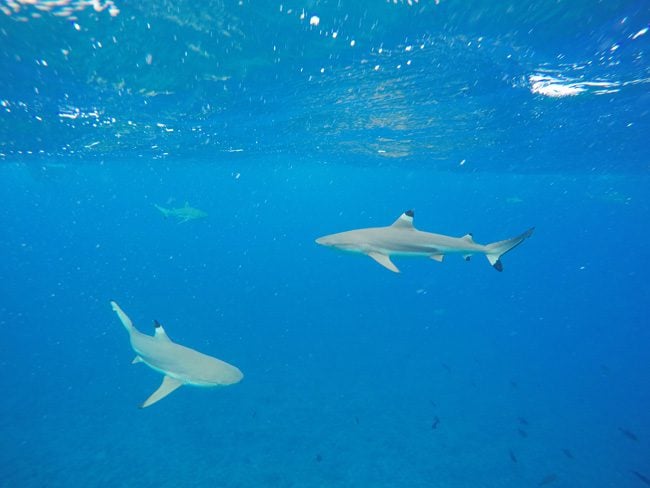 The feeling of swimming out in the open with these creatures is something you just have to experience for yourself. I'll give you a hint – it's thrilling! Didi even rode one of the big guys along, waving to us as if it's the normal thing to do around here. I've been on shark feeding tours in Moorea and Huahine, but none had lemon sharks like here.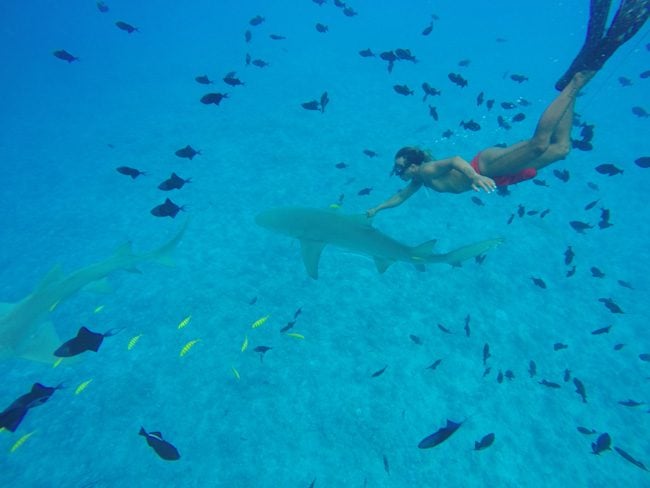 Snorkeling In the Coral Garden
Now that the adrenaline is properly flowing, you'll be dropped off inside the Bora Bora lagoon at the 'coral garden'. You can wander around snorkeling between the coral on your own, but follow your guide (and the crowds, unfortunately) to see a few massive moray eels that hang around here.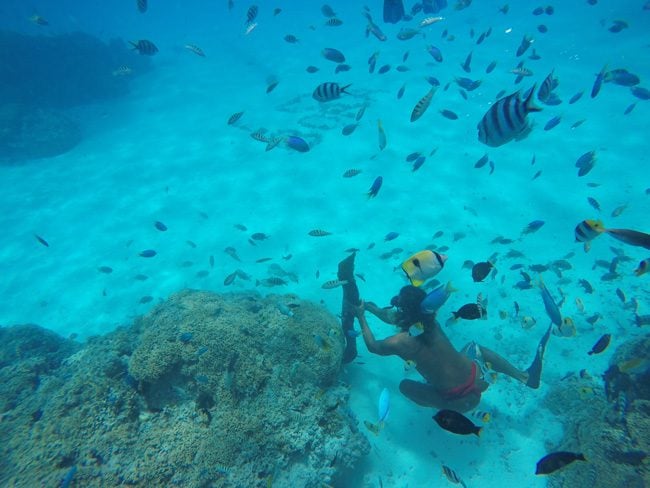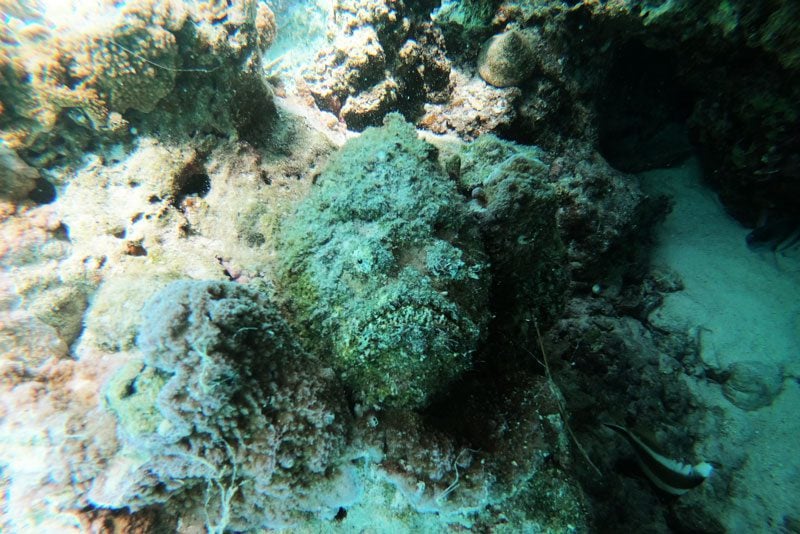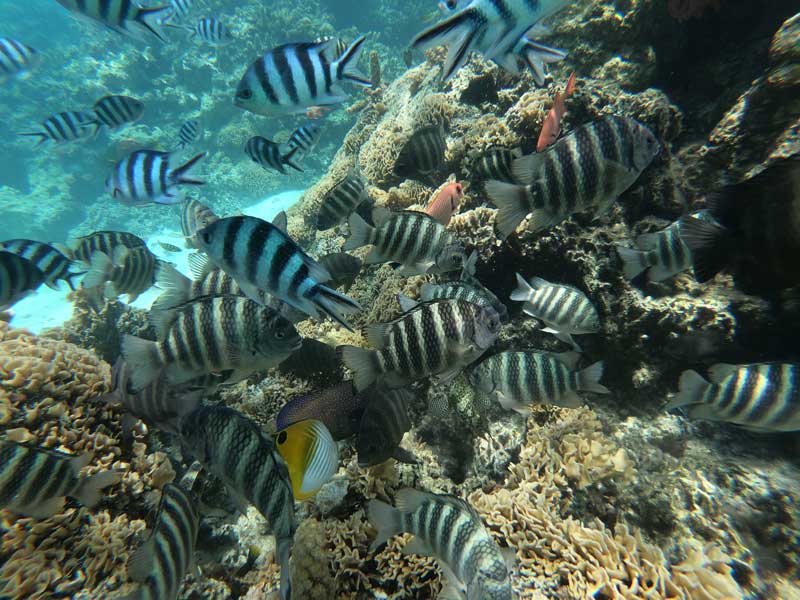 Feeding Stingrays
Now that you've seen some sharks and moray eel, how about some stingrays? You'll cruise past some of the posh luxury resorts en route to a shallow spot in the lagoon. Hanging around here are the other famous lagoon residents. Together with Didi, we fed these slimy creatures who have the habit of just not getting it when the food is gone.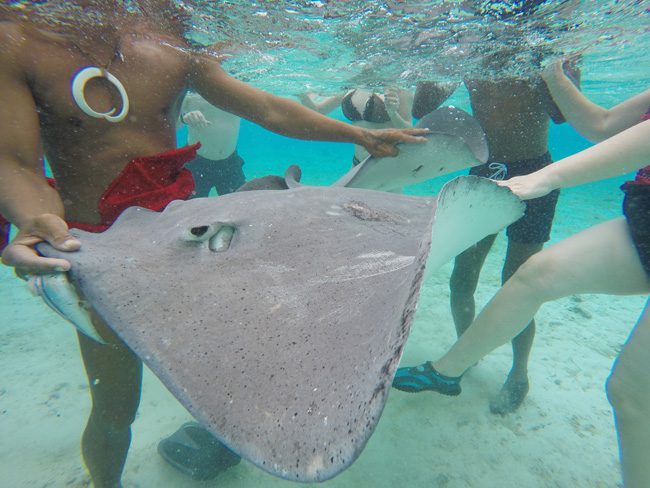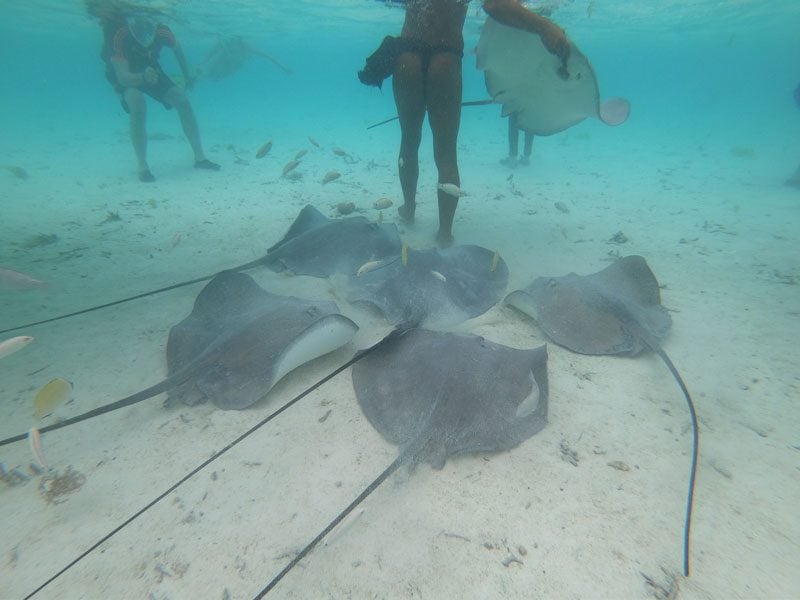 Picnic Lunch
For lunch, you'll be dropped off on a private motu (small islet on the edge of the reef) where the crew is putting the finishing touches on a delicious lunch. Food is super yummy, plentiful and served in plates made from palm leaves – just to keep it 'extra real'. Around the motu. flocks of birds like to hang out and baby shark roam the clear water.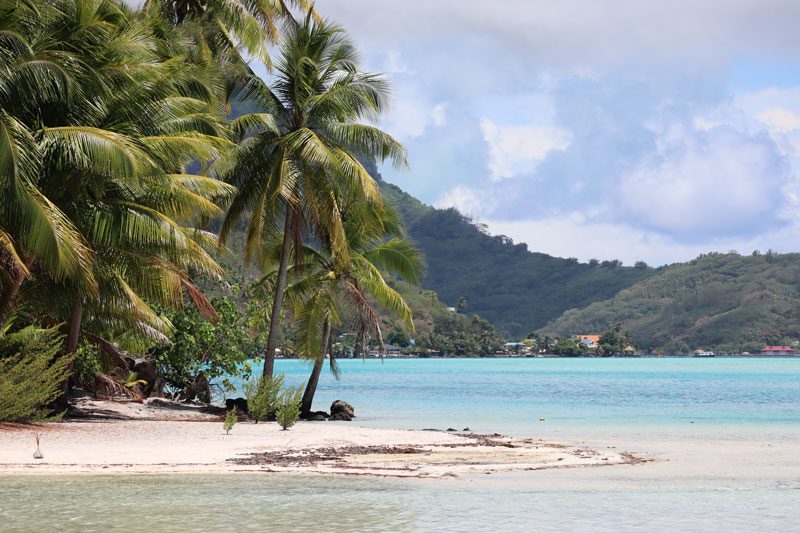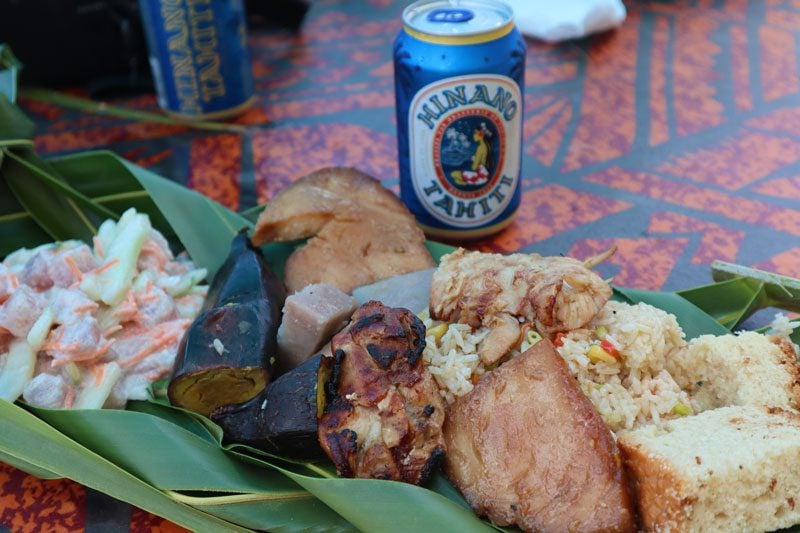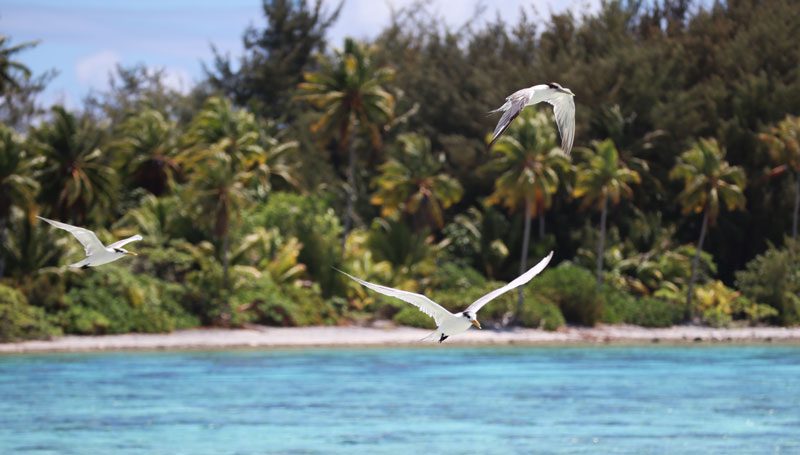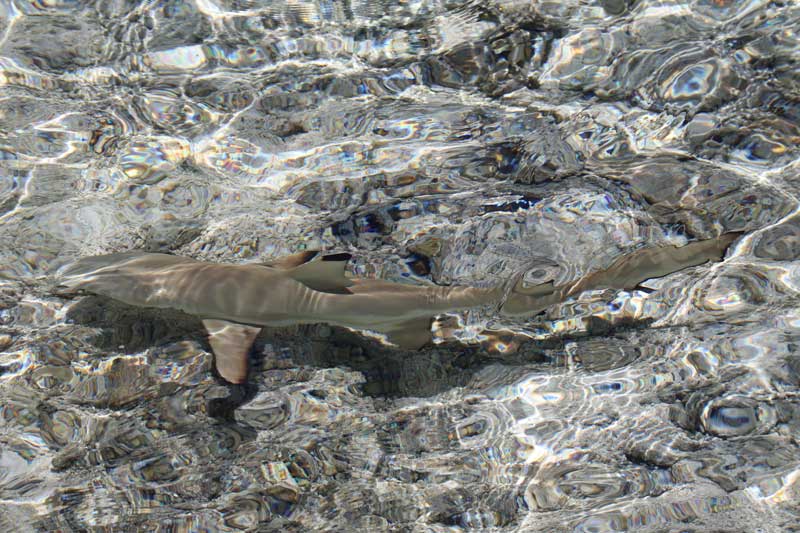 After lunch, you'll be rewarded with a much-needed break to digest all the food. Use this time to explore the small island, take a nap or join Didi's workshop and learn how to make coconut cream – a prime ingredient in the 'national dish' of French Polynesia, the poisson cru.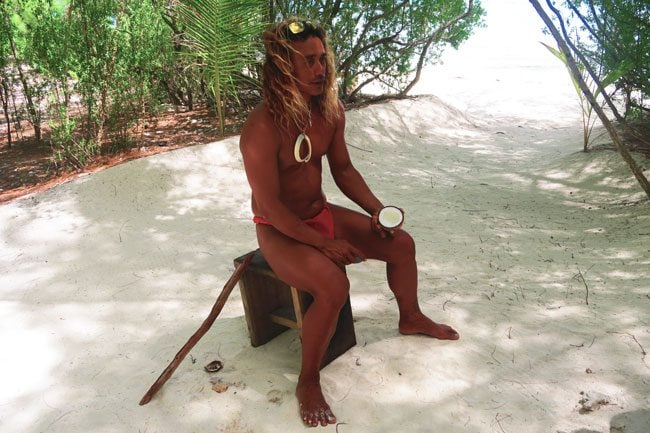 This caps off a day you won't forget exploring the Bora Bora. Here's a look back with all the big highlights of the day.
Logistics: the full-day tour runs from 9 am to 3 pm (~9,000F per adult), with a free pickup to and from the Vaitape quay. Half-day tours are also available but those won't include the picnic lunch. Wear reef shoes/sandals, bring sunscreen, hat and beach gear. They'll provide towels, snorkeling gear, food and drinks (drinks were available throughout the cruise including water, juice, and beer). Don't expect to have the lagoon all to yourself. Lots of other operators run similar tours, and parts of the lagoon can feel a bit congested if the guides don't time it right. This is especially true when cruise ships arrive for the day. Tours are enjoyable even if the day is cloudy with a bit of rain.
What's Next?
This sample 3 days in Bora Bora itinerary should give you a good taste of the island if you're looking to go beyond the comfortable confines of a luxury resort. For more information about Bora Bora and French Polynesia, check out these recommended guides.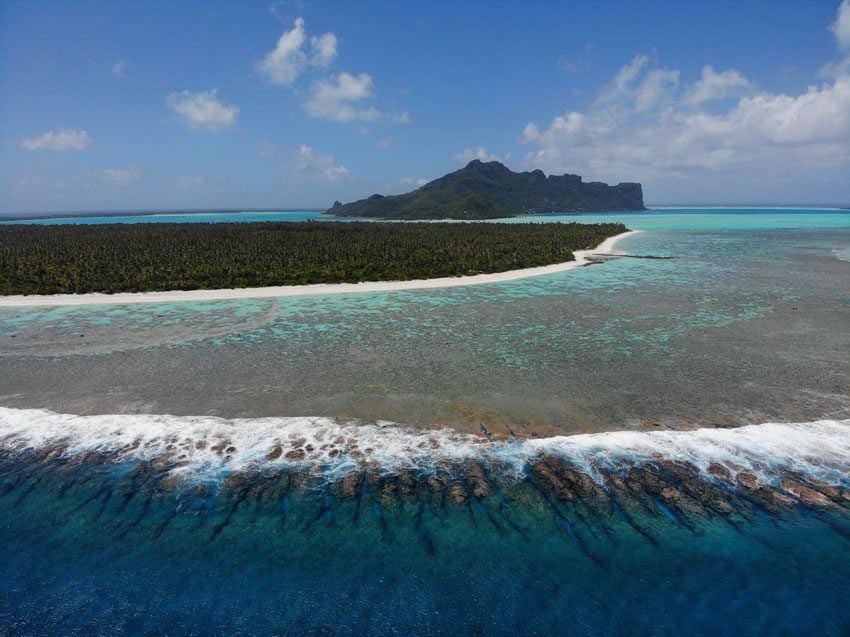 Tahiti, Tailor Made!
The Islands of Tahiti are among the last places to be colonized by mankind, 118 islands, each with their unique personality.


Get expert advice and assistance with planning your trip to the destination where tropical dreams come true!
See Options