Top 10 Things To Do In Moorea
You'll fall in love with Moorea from the moment you step off the boat. Perhaps it's because the island resembles the shape of a heart. Known as 'the magical island', Moorea is one of French Polynesia's premier destinations. There's something for everybody here: from scuba diving, to hiking to just plane old beach bumming. On my first visit to the South Seas, I spent one month in this paradise and have since returned multiple times to Moorea. Here's my personal list of the top things to do in Moorea.
* Cet article est disponible en français *
Heading off to French Polynesia? In-depth island guides to all 5 archipelagos await you, including sample itineraries and essential travel tips & tricks.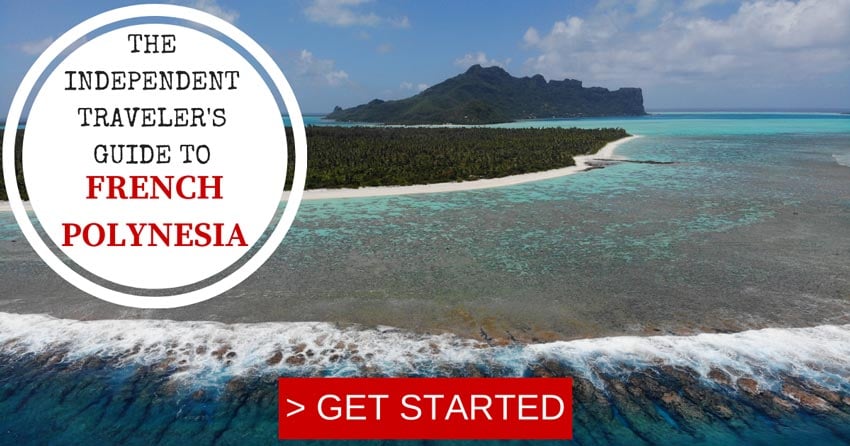 ---
10. Enjoy The Beautiful Pace Of Island Life
Only 30 minutes away from busy Tahiti yet a world away, it's time to remove those watches from your hand and the smartphones from your pocket. Island time knows no constraints. Explore empty roads, empty beaches and night skies littered with millions of stars. Moorea is a place to relax, unwind and appreciate what nature has created.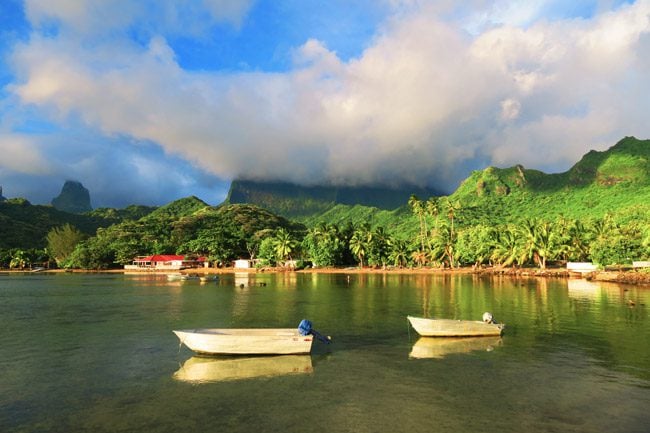 9. Visit The Local Juice Factory
There's juice, and then there's juice. Visit the Moorea Juice Factory and discover how tropical fruits are turned into exotic juices that every Tahitian loves. The factory also doubles as a distillery, producing vanilla cream, Tahitian punch, pineapple wine and even sugar cane liquor. Oh and the best part – factory tours end with a never-ending tasting session!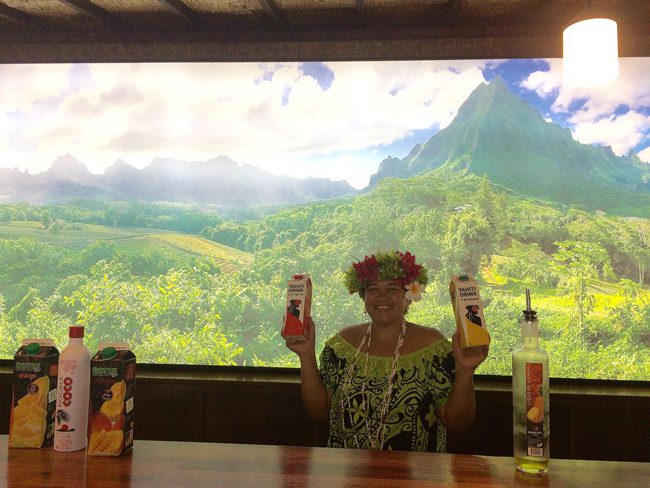 8. Circle Moorea By Car Or Bicycle
Big enough to comfortably fit everyone yet small enough to comfortably explore, rent a car or hop on a bicycle and circle Moorea's 60-kilometer coastline. Stop along the way to buy some tropical fruit, fresh tuna or an ice cold coconut, and pick a nice spot to savor the beautiful views. You'll pass by cute churches, sleepy fishing villages, azure beaches and locals returning from the bakery with a couple of baguettes. Explore at your own pace and get a real feel for 'island life'.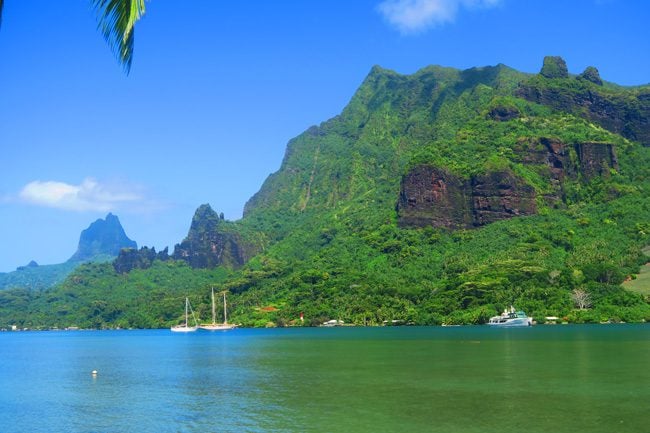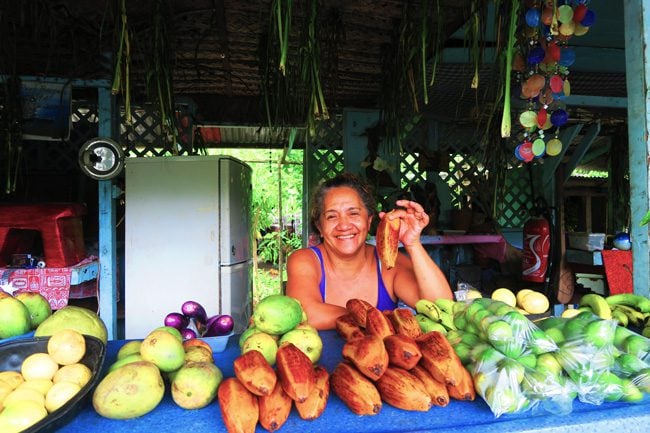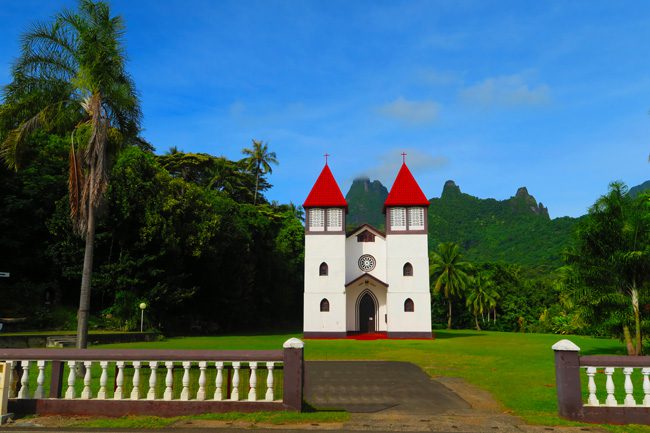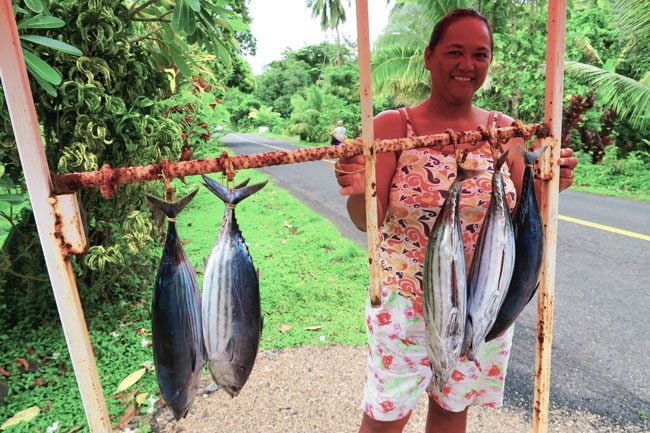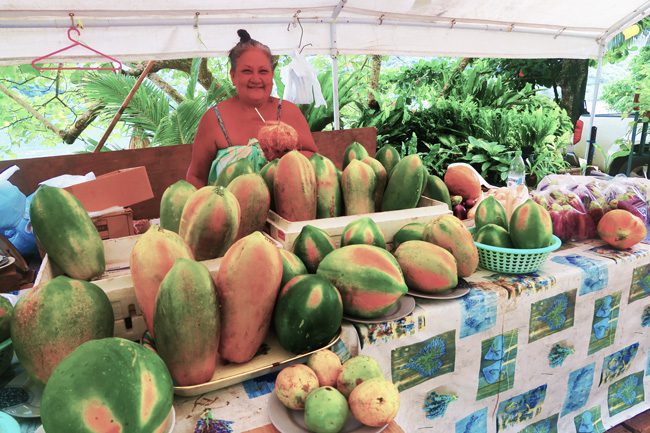 7. Swim With Sharks & Stingrays
Picture this: you see dozens of black shark fins sticking out of the blue lagoon waters, beneath them are the long and spiky tails of stingrays patrolling the shallow sandy floor. Then, you're instructed to step off the boat ladder and go for a swim with these guys! Your mind is telling you that it's against all common sense, but your heart is telling you to just suck it up and take the plunge. Once you hit the water, you'll never forget this surreal experience. Shark and stingray feeding lagoon tours usually include a picnic lunch on a small island in the lagoon – as if this day wasn't already special enough!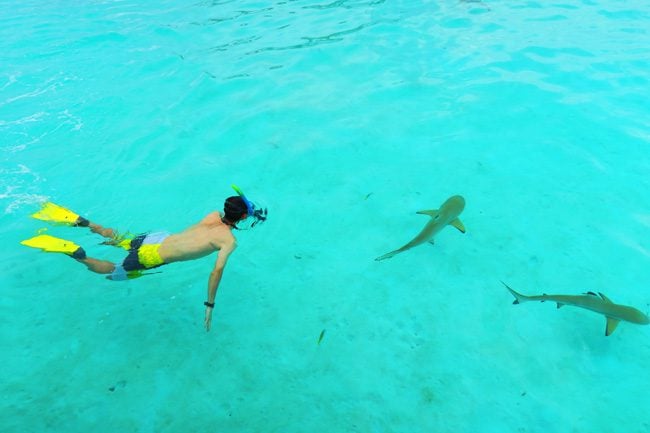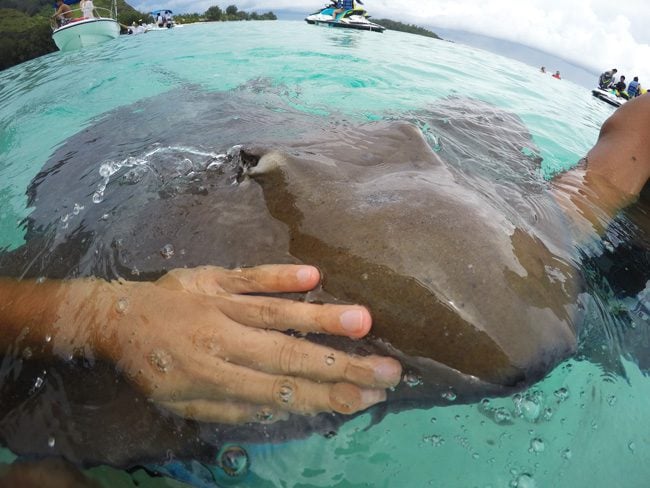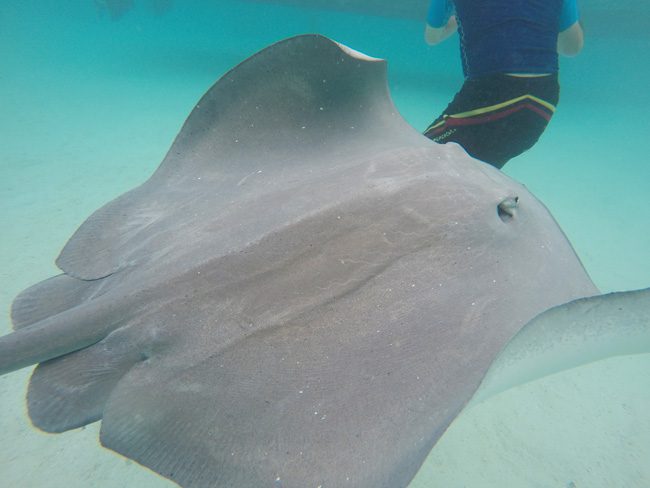 6. Experience Authentic Tahitian Culture
Exotic, mysterious, beautiful and vivid – those are just a few of the adjectives you can use to describe Tahitian culture. The Tiki Village in Moorea is the best way to get an authentic slice of traditional Tahitian life. During the day, you can bring your skills up to par with some ukulele and Tahitian cooking lessons. At night, you'll be pinching yourself as a local legend unfolds in front of your eyes in beautiful song and dance. Oh, and they love playing with fire!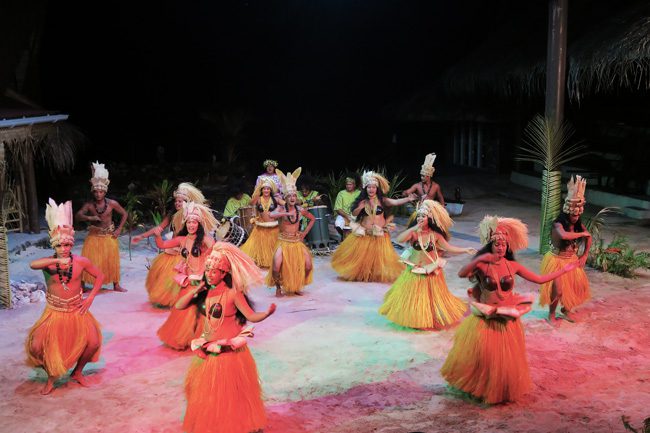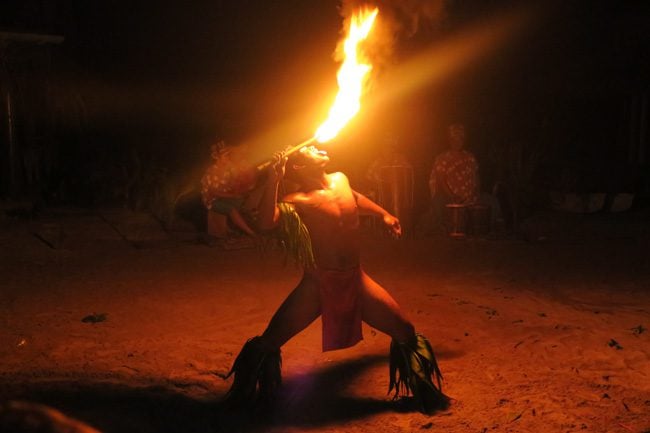 5. Climb To The Belvedere
Moorea's twin bays carve out its signature heart shape and there's no better place to see this (other than from the air of course) than at the Belvedere Lookout. An absolute must visit spot, the mighty Mount Rotui seems to be within arm's reach, acting as a towering barrier between Opunohu and Cook's bay. Down below is the lush Opunohu Valley, where pineapple is grown in abundance. Get here early in the day or in the late afternoon to avoid the crowds, as this panoramic lookout is super popular.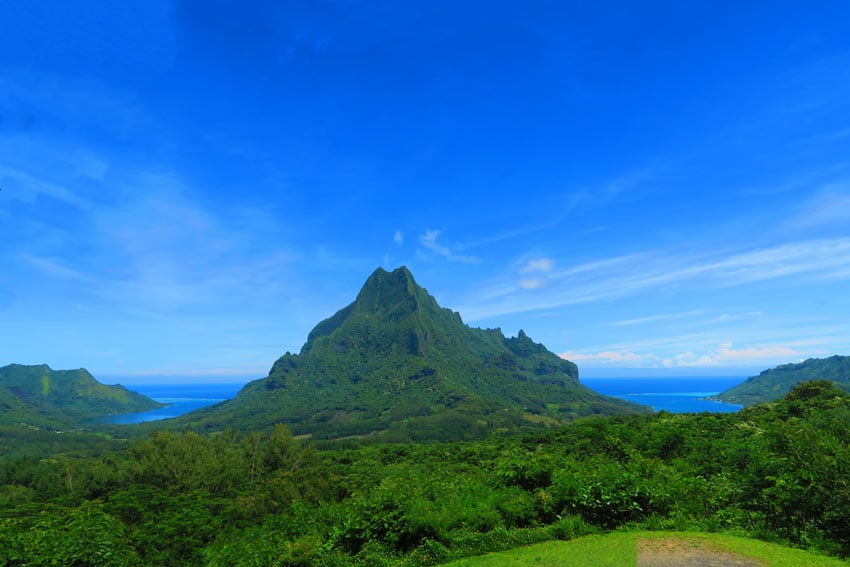 4. Get a Magical View Of The Island
Unmarked and unknown, trekking up Magical Mountain on foot or as part of an ATV tour is something that should not be missed in Moorea. From up here, enjoy breathtaking panoramic views stretching from Opunohu Bay all the way to the lagoon motus way out west. If time seemed to tick away slowly on ground level, wait until you get to the summit of Magical Mountain!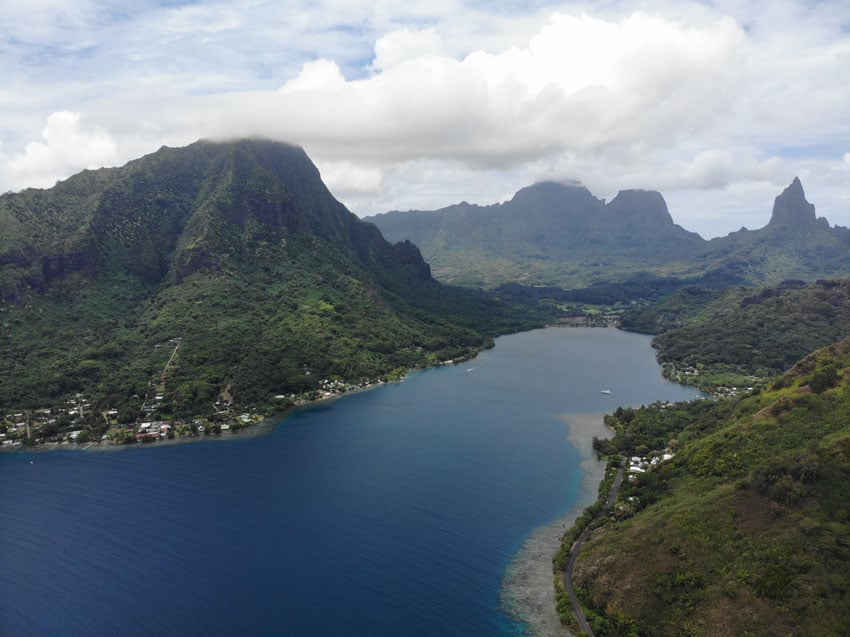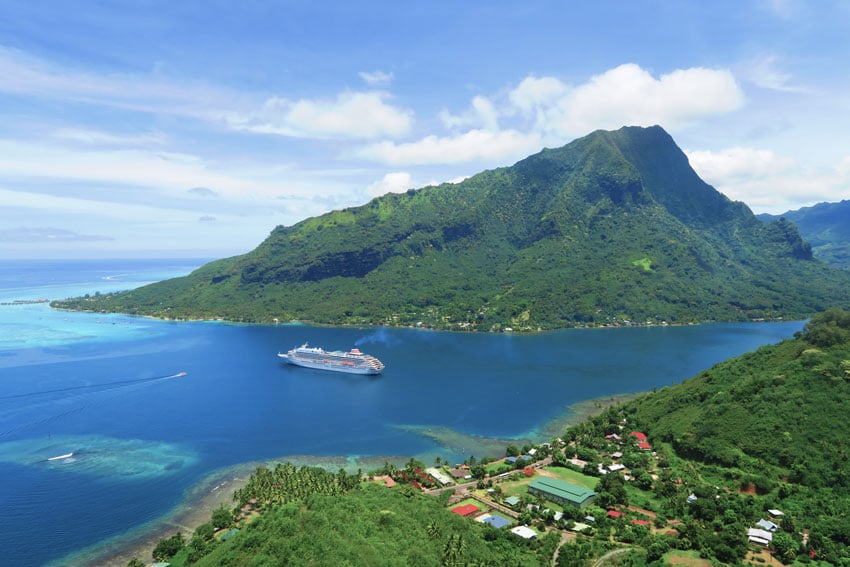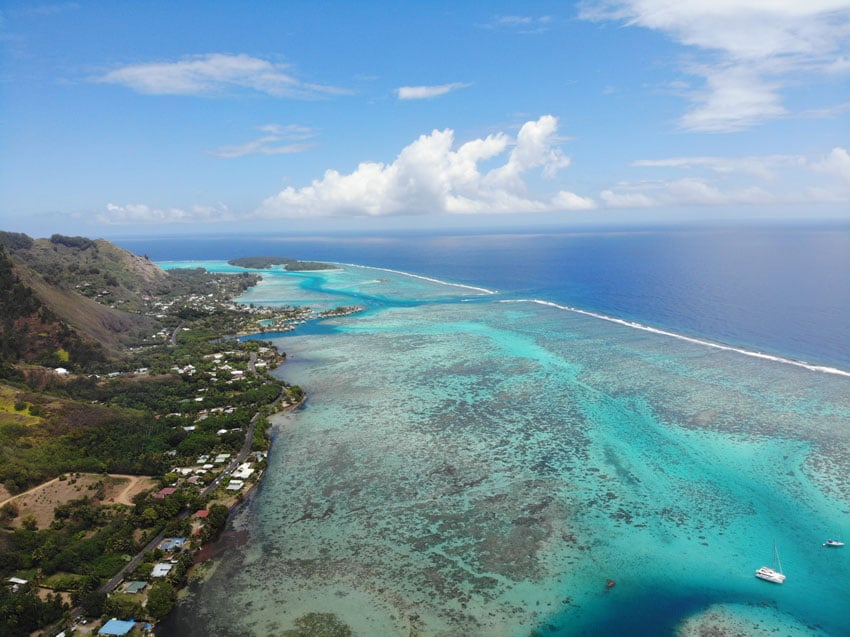 3. Dive With Sharks & Swim With Whales
It's back beneath the waves for this top Moorea adventure. Scuba divers will enjoy morning dives in the deep, where reef and lemon sharks like to hang out with sea turtles. If you're visiting Moorea between July and October, your visit might coincide with that of humpback whales arriving from Antartica to relax in the warm waters, mate, and to give birth. Whale watching excursions are available in Moorea and if conditions are right, you'll get the chance to enter the water and swim with these giants.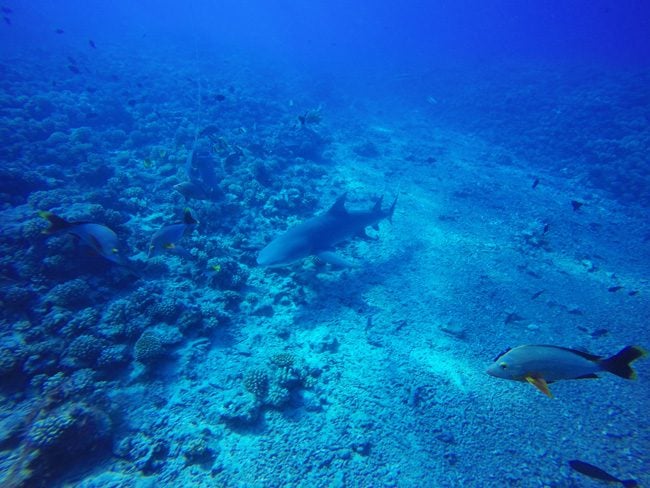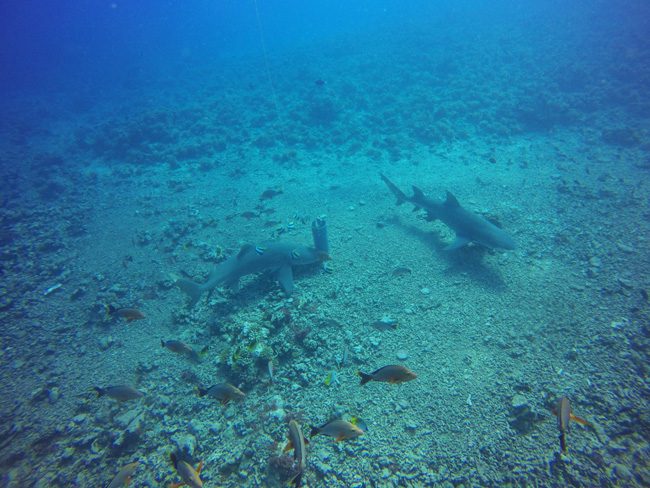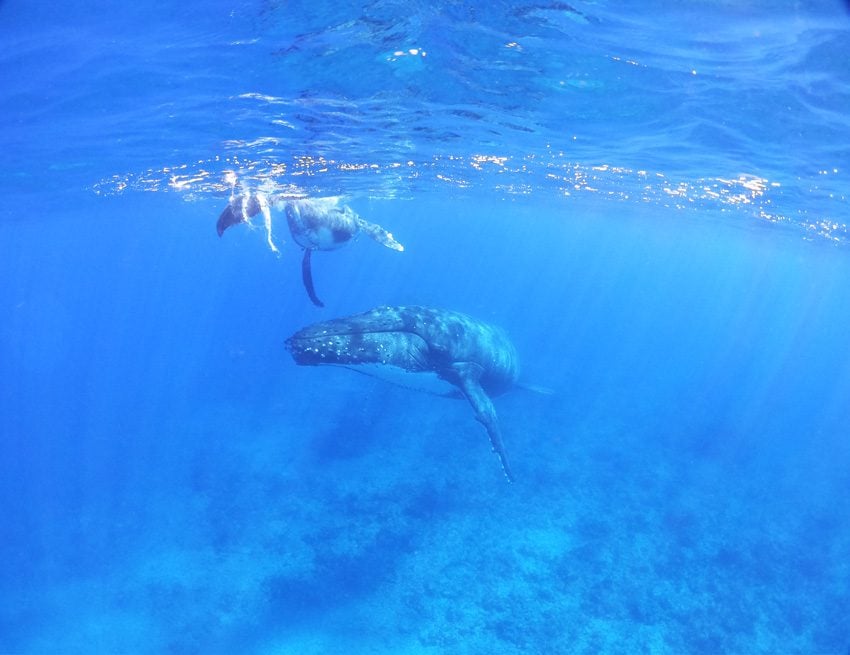 2. Explore Tropical Nature By Foot
Moorea rewards those who get off the beaten track with some serious views. Choose from a number of hikes and get to know the island's natural landscape from up close, and up high. Whether on the hunt for a cascading waterfall or climbing up to a ridge with panoramic views, the hikes in Moorea were among the best in the South Pacific.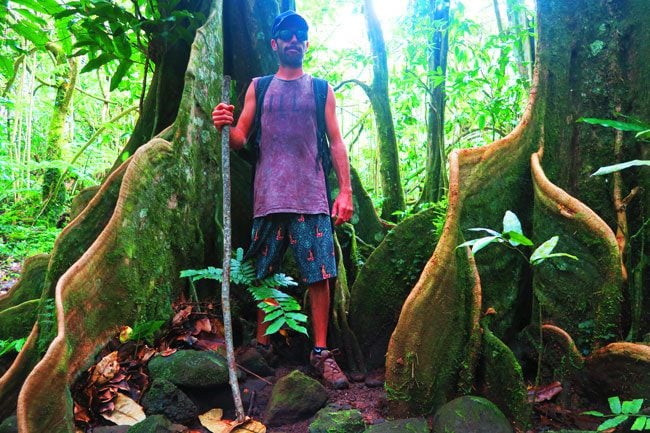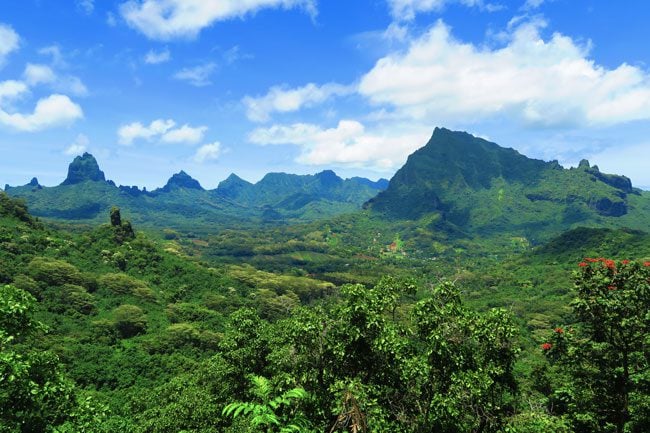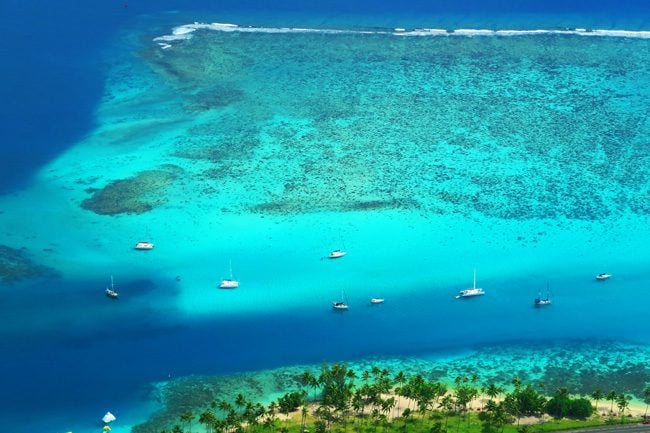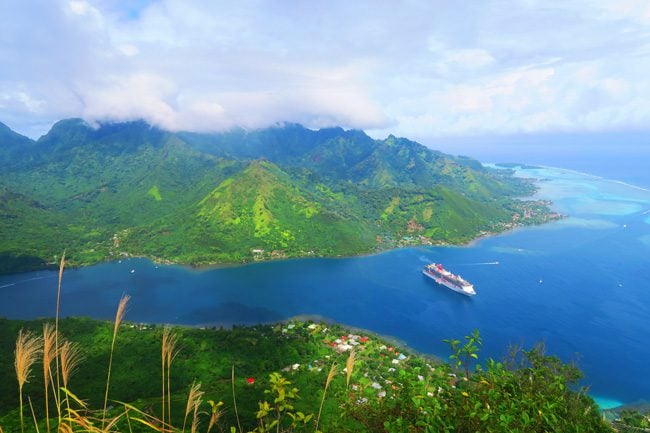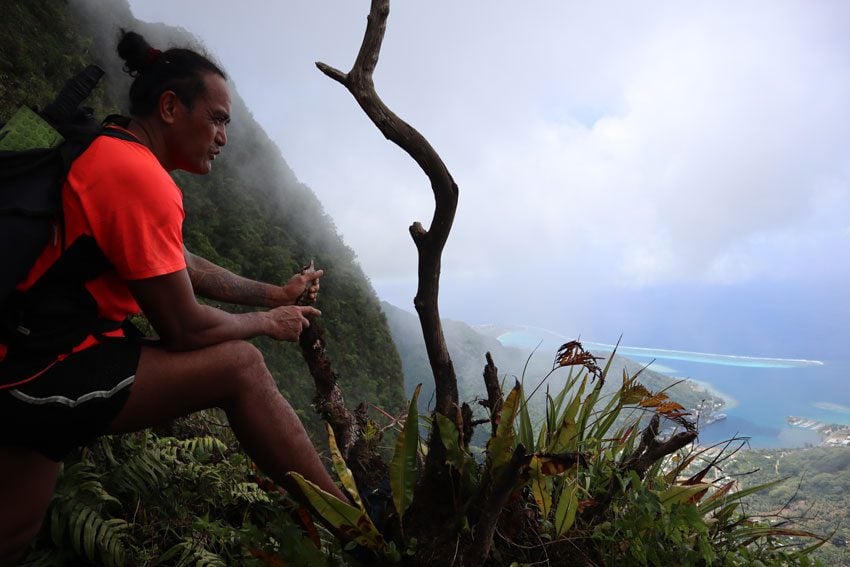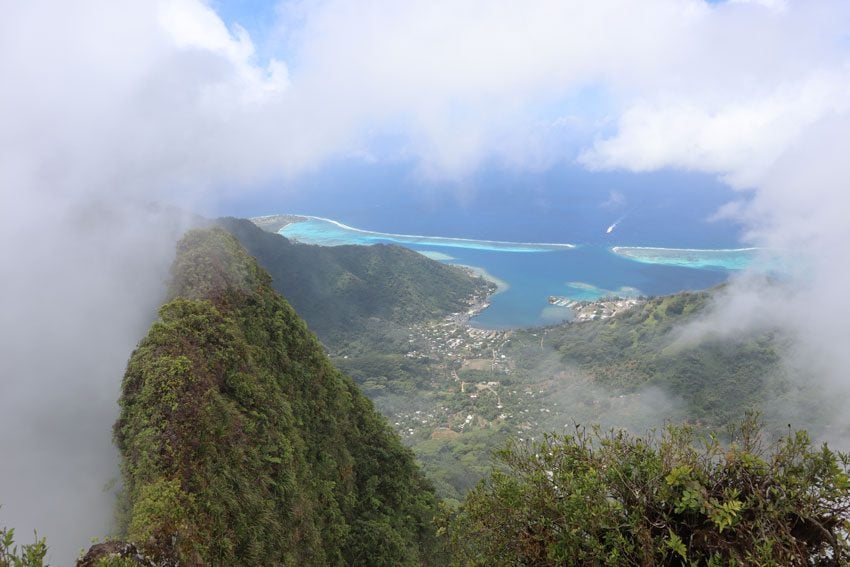 1. Relax On Beautiful Tropical Beaches
Let's face it, the real reason you come all the way to the remote islands of French Polynesia is to find that perfect beach. So don't forget to pack a few books, your snorkeling gear and pick up some fresh tropical fruit along the way. From long stretches of white sand to secluded hidden beaches – Moorea's gorgeous beaches will satisfy any beachcomber's taste.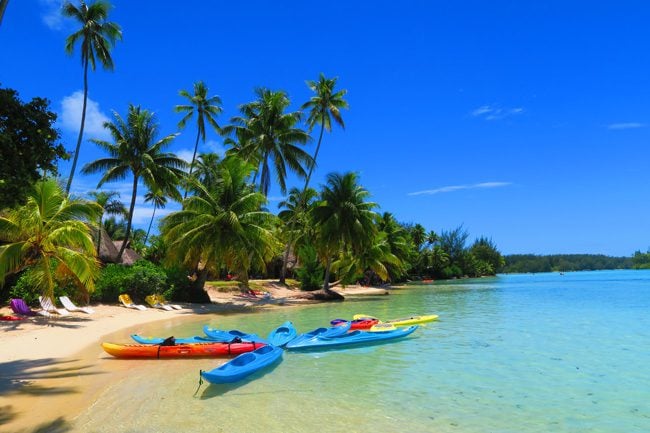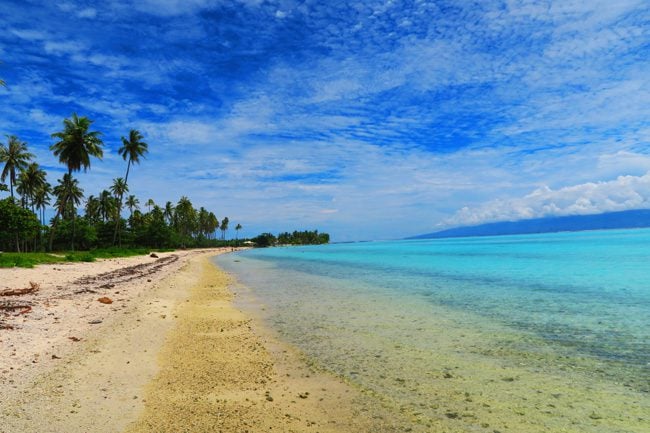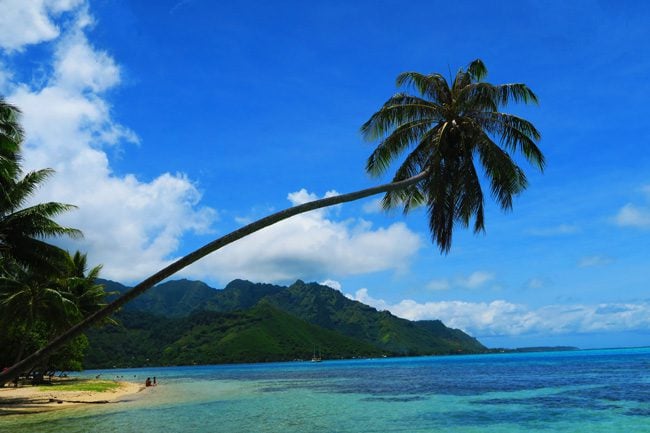 Ready To Visit?
This covers the list of the top things to do in Moorea, though there are plenty more highlights in this beautiful island. For more information about Moorea and French Polynesia, check out these recommended guides.
Tahiti, Tailor Made!
The Islands of Tahiti are among the last places to be colonized by mankind, 118 islands, each with its unique personality.
Get expert advice and assistance with planning your trip to the destination where tropical dreams come true!
---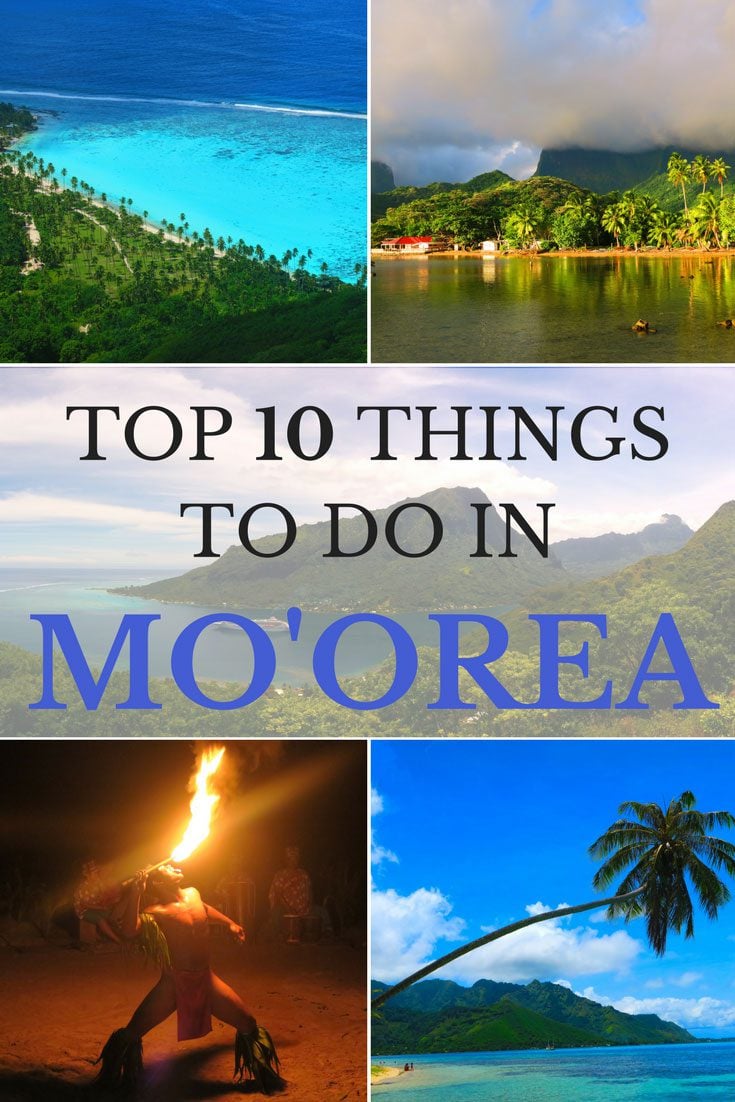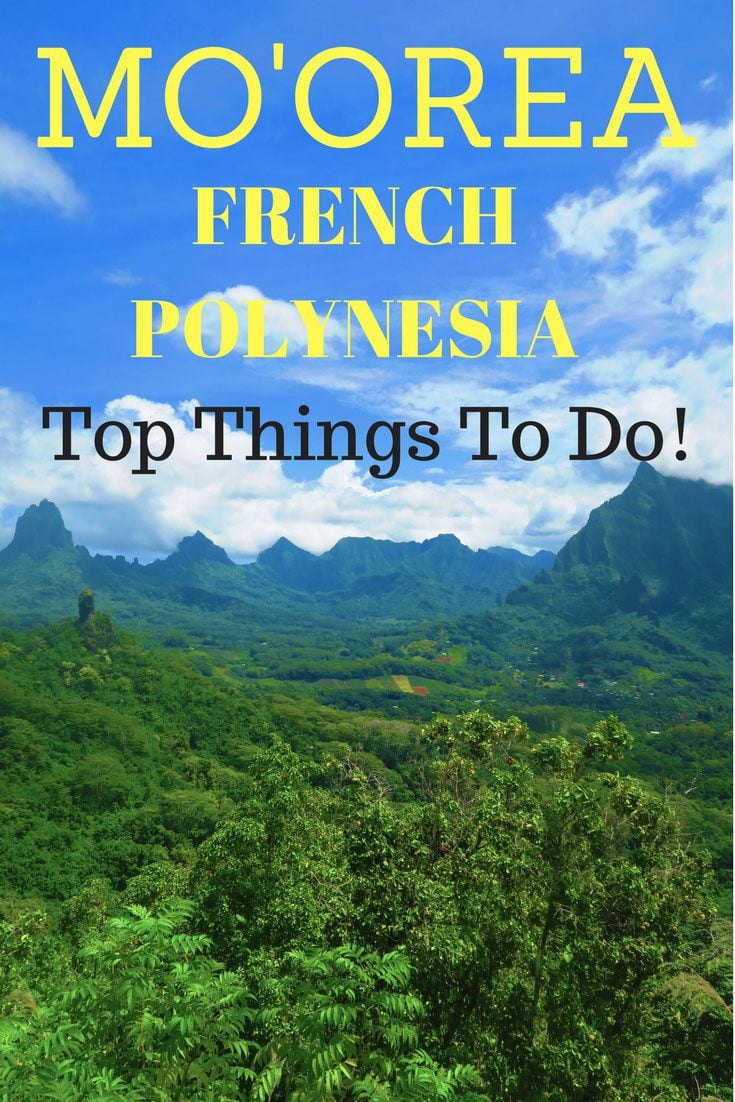 Pin These Images To Your Favorite Boards!