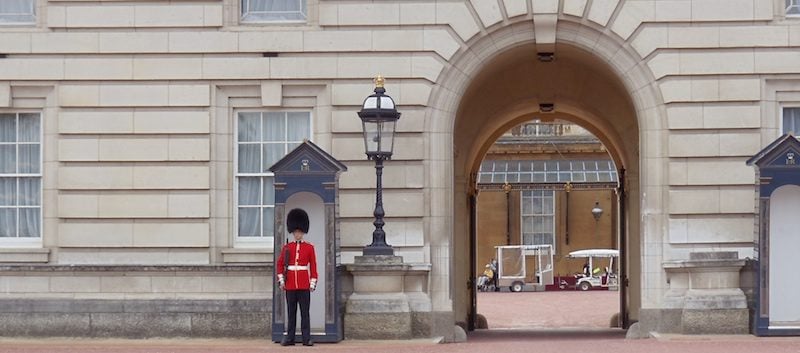 It's one of those cities where you can spend your entire life living in and still not see it all. London is one of the world's most vibrant cities, yet its weather is nothing to brag about nor does it boast any fine local dish. In London, it's the people, the trendy neighborhoods, the eclectic food scene, the history and the never-ending opportunity to entertain oneself that makes it such an unmissable destination. This 3 days in London sample itinerary will help you cram the city's best into an action-packed plan, whether you're spending a long weekend in London or just passing by.
Written in partnership with R. Salman
About this Guide
This London travel guide is geared towards first-time visitors to London and is meant to also suit families traveling with children. The itinerary has been compromised over several visits to London and it is designed to strike a balance between the top attractions and stops that your children will appreciate. The days outlined in the guide are quite full but feel free to skip any stop that might seem time-consuming in your mind and shorten distances using public transportation.
Looking For a Quick Read?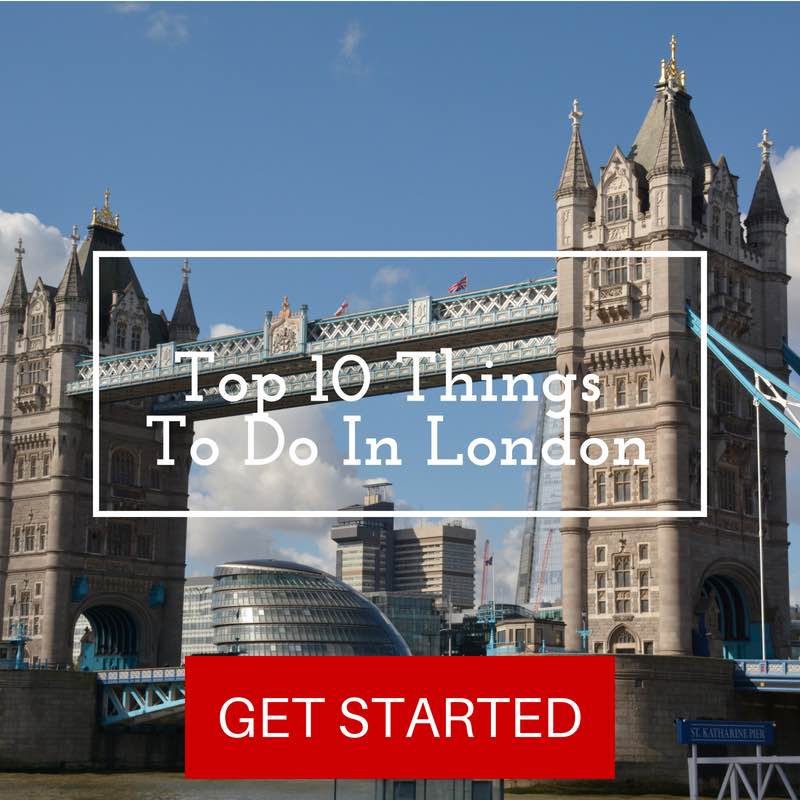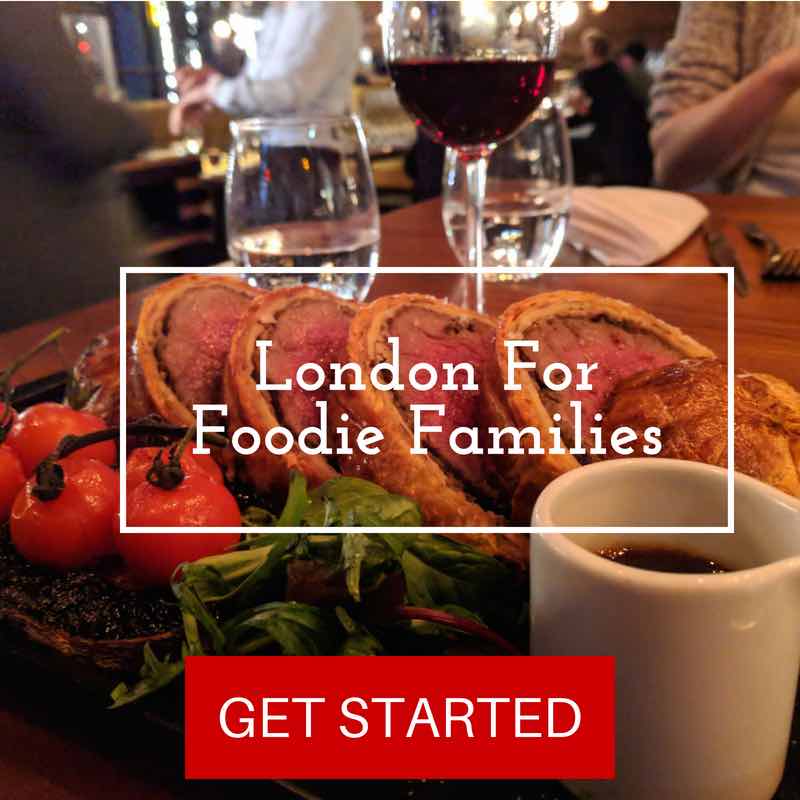 ---
3 Days In London Map
This map contains all the places mentioned in this sample London itinerary. Click on the image to open in Google Maps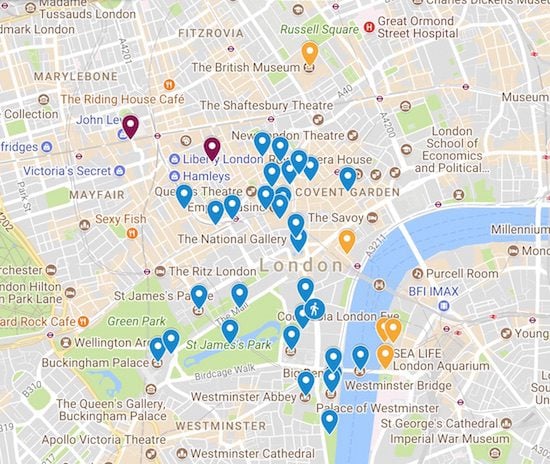 What's Included in this 3 Days in London Itinerary?
London Travel Tips
Though it's just three days, be sure to outsmart other travelers with these London travel tips.
Preparation
Pick up your own copy of the Rough Guide to London. Together with this sample London itinerary, it will be your best friend on-the-go. If your 3 days in London are part of a wider visit to England, consider adding the Rough Guide to England as well.
Did you know that over 20 million tourists visit London every year? This means that on any given day, you'll not only need to share the city's underground and sidewalks with thousands of others, but you'll also need to patiently queue up in line to see London's famous sites. If patience isn't your thing, browse through this list of skip-the-line tickets as well as other special offers and quirky London tours. Planning on doing some heavy London sightseeing? Consider pre-purchasing the London Pass which includes free entry to many top attractions along with other perks.
Be sure to pack comfortable clothing for exploring London on foot. Have a look at the X Days In Y Packing List for clothing, apparel and gadget ideas.
Weather in London ranges from bearably hot in the summer to mildly chilly during the winter months. However, there's always a very high chance of rain throughout the year. Therefore, it's best to dress in layers, pack a light rain jacket, wear water-resistant shoes and to pack a small umbrella. Though weather reports are notoriously wrong, it's best to tune in and pack extra warm clothing in case of winter cold fronts.
Restaurant & Theatre Reservations
Have your heart set on a particular restaurant? In London, it's best to book in advance. The good news is that it's a pretty easy task and many restaurants use the Open Table online reservation system. Be sure to read each restaurant's terms and conditions as some will charge a fee in case of same-day cancellations for large parties.
Fancy a theatre show while visiting London? Last-minute deals are totally possible. The only catch? You'll have to physically go to the TKTS booth in Leicester Square and try your luck. Last minute and discount theatre tickets for same-day performances, tomorrow and the following day are available. You can check out the current availability on their website or book in advance shows such as Thriller and the Phantom of the Opera.
Getting Around
Established in 1863, the London Underground – better known as "The Tube" – is the world's first underground railway system. It makes getting around London super easy, that is if you can handle the congestion, especially during the morning/evening commutes. Visitors to London pay for riding the underground, together with buses and other forms of transport using single-ride tickets or contactless credit/debit cards. If you'll be using the system frequently during your 3 days in London (and you probably will), it might be wise to purchase a Visitor Oyster Card before you arrive in London or to purchase a regular Oyster Card on the spot. Here's an official explanation of all options.
The black cabs of London are part of the city's DNA. Surprisingly, I found them to be relatively inexpensive and very convenient. If you're a large family, it might even make more sense to get around by taxi rather than public transport – though do check travel times on Google Maps as London traffic can be horrible. Apps such as Uber and My Taxi make it a breeze to order a cab, and most (if not all) cabs have credit/debit card machines on board.
That said, getting to the center of London from either airports can be a very expensive affair (due to the combination of distance and traffic). It will likely make more sense to use public transport to, at the very least, get to a Central London railway station and from there complete the journey by cab (or Tube).
Museums & Shopping
London might be a notoriously expensive city to visit (and to live in) but many of its top museums are free of charge (apart from special exhibitions). Check out this list of free London museums and make the most of this incredible offer. I'll reference quite a few in this sample London itinerary.
Shopping is synonymous with London and, as visitors, you'll be happy to know there's a very good chance of reclaiming some tax back. Residents of non-EU countries and even EU residents (in some cases), may be eligible for a tax refund. Read more about the London tourist tax refund system and be sure to leave extra time at the airport for getting some cash back!
Tipping in London
If your restaurant bill does not already include a service charge, it is customary to leave a tip of 10-15%. When dining as part of a large party, this will likely be added to your bill.
In bars, it is customary to leave small change in the "change tray" brought to you after paying your bill.
Tipping taxi drivers is kind of your call. Some say it's the norm but other Londoners mentioned it isn't a must.
Where to Stay in London?
There is no shortage of hotels in London, it's just a matter of location and price. Since a lot of the city's highlights and nightlife are to be found in the north bank of the River Thames, it likely makes more sense to stay in or around Central London on the north bank (Holborn, Covent Garden etc). Here's a list of all London hotels that you can book online via booking.com. You can also narrow your search with these Central London hotels.
I personally l stayed on a number of visits to London at the Hoxton Holborn. The Hoxton is a small boutique-hotel chain and their Holborn location is just perfect. The lobby features a very happening cafe/bar/restaurant and rooms are well furnished. A "hipster-twist" to this cool hotel is the "breakfast bag", left to hang outside your room at no extra charge.
I have also stayed at the Thistle Holborn, not far from the Hoxton. Rooms are quite spacious and well furnished, and its location cannot be beaten – minutes on foot to the shopping mecca of Oxford Streets, the theatre district and Coven Garden.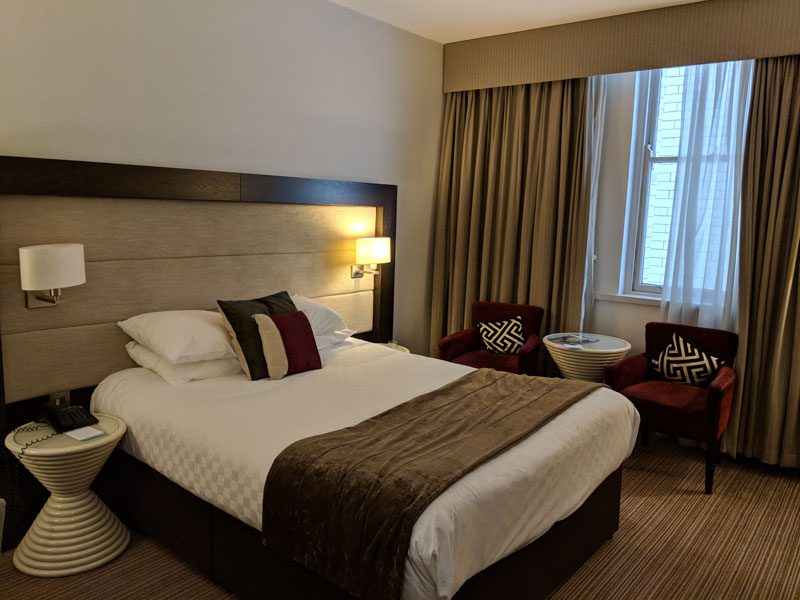 Day 1: Buckingham Palace, Westminster & Covent Garden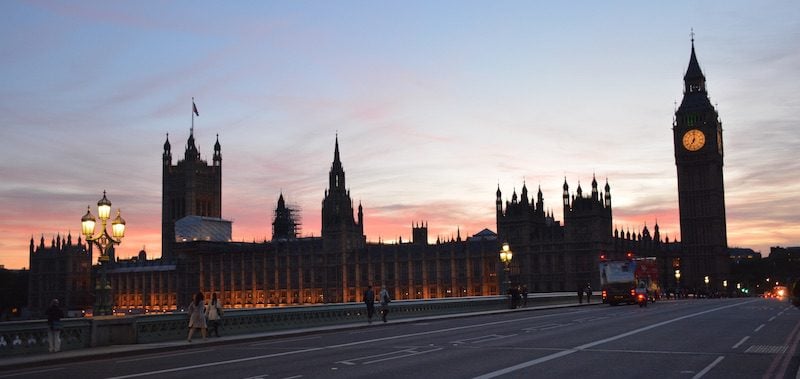 Day one of our 3 days in London will be action-packed. We'll start with a morning visit to Buckingham Palace to witness the changing of the guard before continuing on a walking tour through Westminster's famous landmarks. We'll wrap things up in the de facto "downtown" of London – the trendy district of Covent Garden.
Approach to Buckingham Palace
Our aim is to be well-positioned in the forecourt of Buckingham Palace for the 11:00 am changing of the guard ceremony (takes place 4-5 times per week). To make a royal approach to the palace, we'll begin the day with a walk along The Mall – the famous avenue connecting Trafalgar Square with Buckingham Palace.
The site of royal processions, post-war celebrations and occasional appearances by the Royal Family – The Mall is all about glamour and modern British history. Heck, its surface is even colored red to give the effect of a giant red carpet leading up to Buckingham Palace! On your right, make a quick pause in front of St James's Palace – a busy working palace and the London residences of The Prince of Wales (a.k.a Prince Charles), Princess Anne and Princess Alexandra. On your left, go for a quick stroll through St James's Park and say hello to the pelicans and ducks. This is a great way to approach Buckingham Palace, capped by a quick stop at the Victoria Memorial just before claiming your spot ahead of the upcoming spectacle.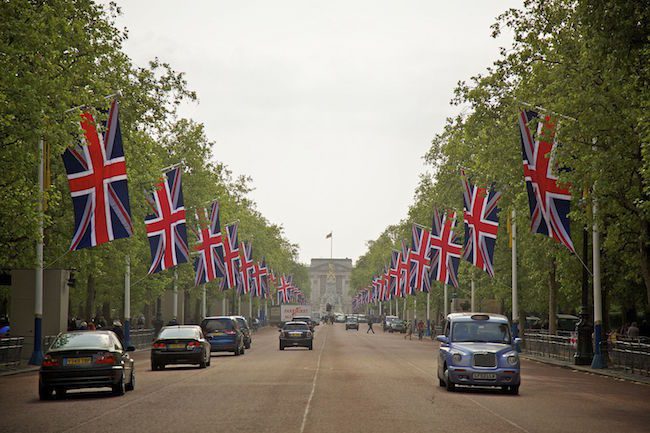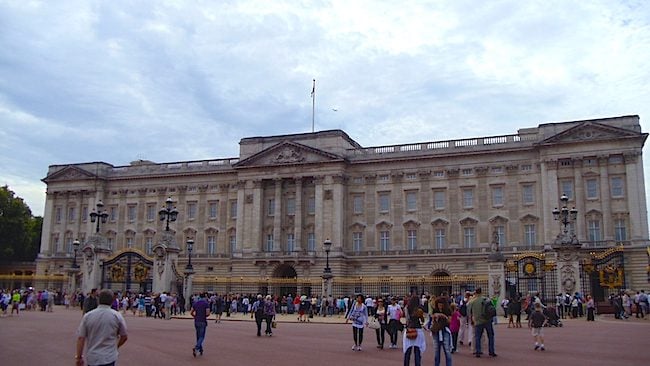 Changing of the Guard in Buckingham Palace
Like a Swiss clock, the incredibly English ceremony of the changing of the guard at Buckingham Palace is something every visitor to London must experience. On the forecourt of Buckingham Palace at 11:00 am sharp, the Old Guard hands over the responsibility for protecting Buckingham Palace (these days mainly from selfie attacks) and St. James's Palace to the New Guard. We're talking about those famous red-coated British guards marching with their funny hats and it all happens with musical support from the Regimental Band.
A few tips: the most important detail of this experience is the timing. Check the official website for the scheduled times and confirm the evening before. Keep in mind that the schedule can change at a short notice for any number of reasons (road closures, security etc.). Also, try to make it there by 10:15 am at the latest to ensure you have a decent spot. This a touristy event and there will be a huge crowd waiting for the performance. Keep this in mind if traveling with small children. Here are a few alternative options to consider.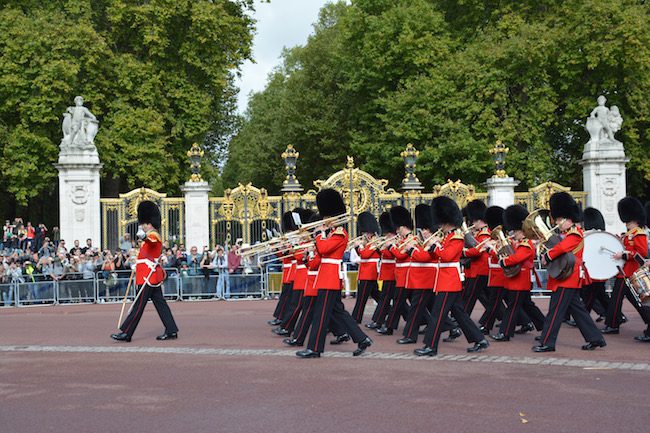 As for Buckingham Palace. The 18-century home and official office of the British monarch is generally off limits to visitors. However, for 10 weeks each summer and on selected dates during winter and spring, a small handful of visitors can visit the State Rooms.
Westminster
Though you're technically already in the district known as Westminster, we'll now explore its famous landmarks as we begin a walking tour from Buckingham Palace to Covent Garden. After you've had your dose of British Royalty, head to Westminster Abbey either via St James's Park or Birdcage Walk. On the way, you can visit the Churchill War Rooms if you fancy exploring the underground nerve center where Winston Churchill and his inner circle directed WWII.
The site of coronations and royal weddings, Westminster Abbey is what Notre Dame is to Paris. Unfortunately for visitors, entrance is not free to the abbey so you can either take in its mostly Gothic facade from the outside or bid farewell to a few pounds and admire its grandeur from the inside.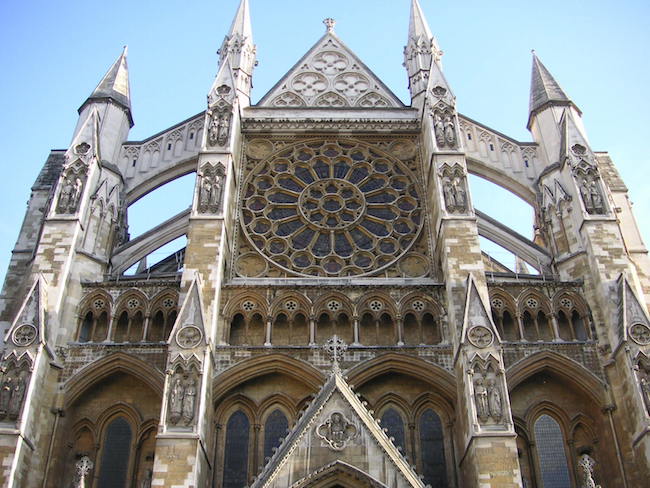 Right across the street from the abbey is Palace of Westminster – home of the British Parliament. I recommend taking a slight detour to the Victoria Tower Gardens, where you can catch awesome views of the palace and soak up a few lukewarm British rays of sun. As you head north on Parliament Street towards Covent Garden, the Big Ben will be on your right along with Westminster Bridge. The bridge offers a great panoramic vantage point of the area though keep in mind that the Big Ben is out of commission for the next several years as essential repairs take place.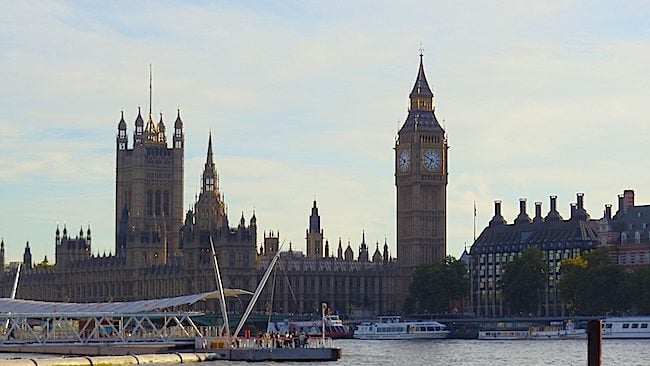 North of Big Ben, Parliament Street turns to a road simply known as Whitehall. This area of Westminster is the historic hub the British government, lined with many departments, ministries and a tiny street called Downing. Ever heard that name before? Number 10 Downing Street is where the British Prime Minister resides but the chance of you getting an invite for some afternoon tea is slimmer than your chance of marrying into the Royal Family.
Before wrapping up the first part of our Westminster walking tour, you have another chance to soak up some additional British history with a visit to the Household Cavalry Museum. Military and history enthusiasts will enjoy the visit, as well as horse lovers!
Trafalgar Square
Probably the most famous London gathering spot, Trafalgar Square was erected to celebrate the great British naval victory over the French and Spanish in the early 19th century battle of the same name. This is a great spot to rest, stretch out and do a bit of people watching before continuing the day. Trafalgar Square is also the home of the National Gallery – one of the most visited art museums in the world! Housing over 2,000 paintings dating from the mid-13th century to 1900, it is free to enter but keep in mind that it will take a few hours to get a "quick taste" of the gallery. Here's a list of the 30 "must-see" paintings to help you out.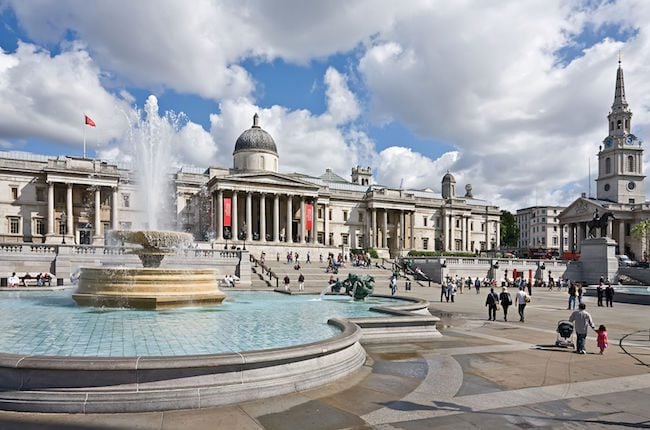 Leicester Square
From one square to another, Leicester Square is just a five-minute walk from Trafalgar Square. It is the site of London's famous movie theatres and the scene of star-studded premiers, though if you're not an absolute fan of some actor or famous person don't bother because the crowds are c-r-a-z-y. And besides, I can say from a personal experience it's disappointing to see Robert De Niro looking the same as in the movies, only smaller and older. However, Anne Hathaway is as equally beautiful in real life as she is on the big screen.
If you're traveling with young children, head to M&M's World and you'll make their day! Did you know that M&M's is the most popular chocolate brand in the world? More interesting facts and lots of candy-coated sugar are waiting for you inside this wonderland.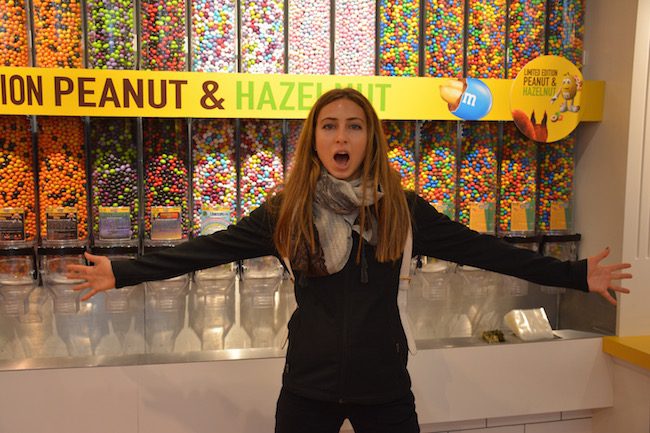 London Musicals
If you're not traveling with young children and you haven't already bought your tickets to a musical, this is the place and time! Head to the TKTS booth in Leicester Square for your chance to snatch a few last-minute theatre tickets. West London's musical scene is world famous, enjoyed by young and old alike. This whole district is packed with neon-lit theatres and some musicals have been running for thirty years! Currently, the most popular London musicals for families are Thriller, Phantom of the Opera, The Book of Mormon, Matilda, Les Miserable, Mamma Mia, The Lion King, and Aladdin.
Detour for Some Afternoon Tea
Craving for some tea? head to nearby Whittard of Chelsea. Named after its founder, Whittard was founded by an Englishman who sold quality tea, cocoa, and coffee back in 1886. What started as a small store in Chelsea became a huge success throughout England. Visiting a Whittard store or its café is an extremely aromatic and sensual experience. You can taste tea varieties in so many different and strong flavors that will push your senses to their limits.
Covent Garden
We'll end the sightseeing-portion of this busy first day in trendy Covent Garden. Its cobblestone lanes are sprinkled with boutique shops and hipster eateries, while its streets are lined with theatres and fine restaurants. Covent Garden's main attractions are the London Transport Museum and Royal Opera House, together with its restored fruit and vegetable market – now converted to a trendy shopping center. The fun activity here is to simply walk around and soak up the vibe. Don't forget to check out the musical street performers and actors.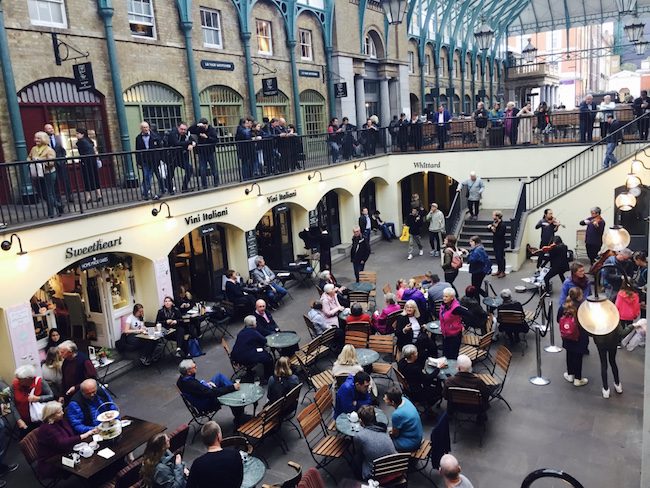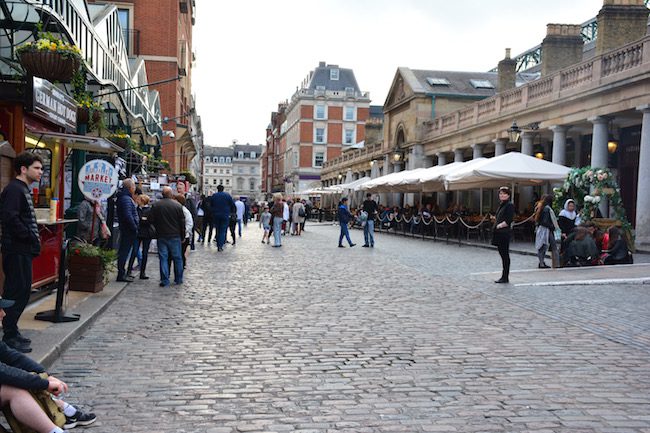 Tip: you can also "skip" straight from Buckingham Palace to Covent Garden by hopping on the tube from Green Park Station to Piccadilly.
Dinner Options
If you won't be attending a last-minute London musical, tough decisions are to be made this evening as this part of London boasts a few great dinner spots. You might be able to grab a walk-in table but it is advised to book in advance, especially on weekends (including Thursday evening), as outside queues can sometimes take up to an hour.
Paying homage to the Irani cafes of Bombay, Dishoom is one of the most popular restaurants in London and their Covent Garden location is one of the best. Besides the awesome decor, Dishoom serves classic Indian dishes along with a few twists (and breakfasts as well). Dishoom has a number of locations across London and they are all very busy.
Their Covent Garden location was recently expanded and is considered the most atmospheric. I recommend ordering a few dishes to share but do be advised as dishes are quite spicy. For those who are not into dairy products (such as myself), Dishoom has a special menu with some overlapping dishes with the "regular menu". For an acclaimed London restaurant, Dishoom also boasts great value for money.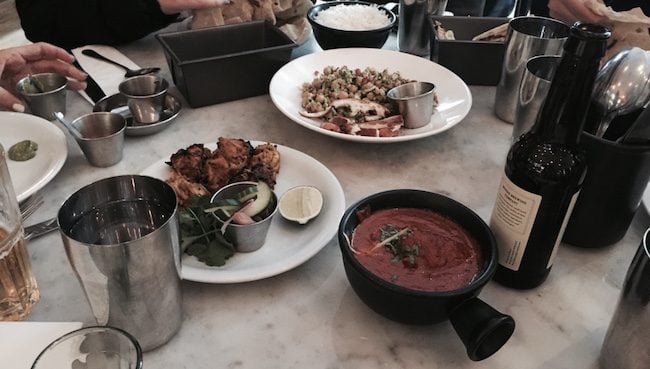 Still in Asia (sort of), Chotto Matte specialized in Nikkei cuisine which infuses Japanese and Peruvian flavors. All its dishes are designed for sharing but you'll also find traditional Japanese favorites and mean cocktails. I must admit that it was one of the finest meals I have ever had, including desserts which were simply to die for. I highly recommend this restaurant and to book well in advance.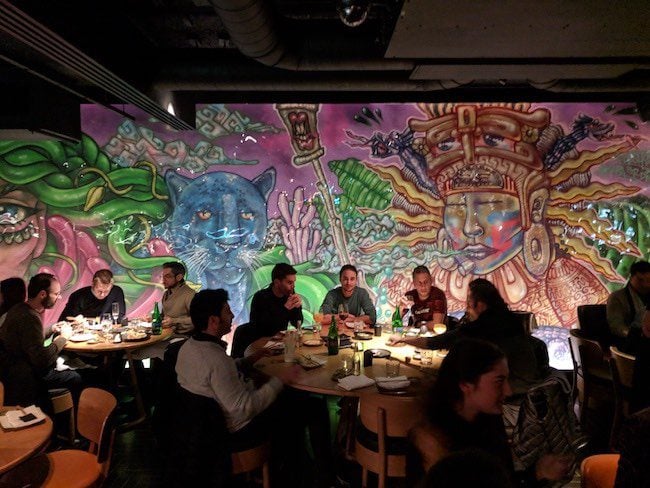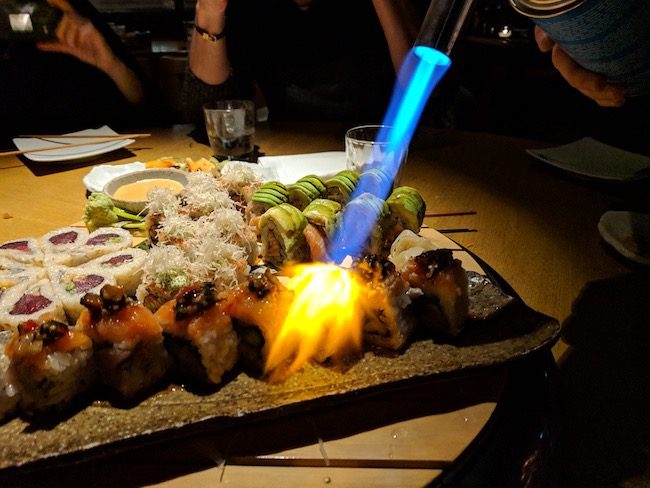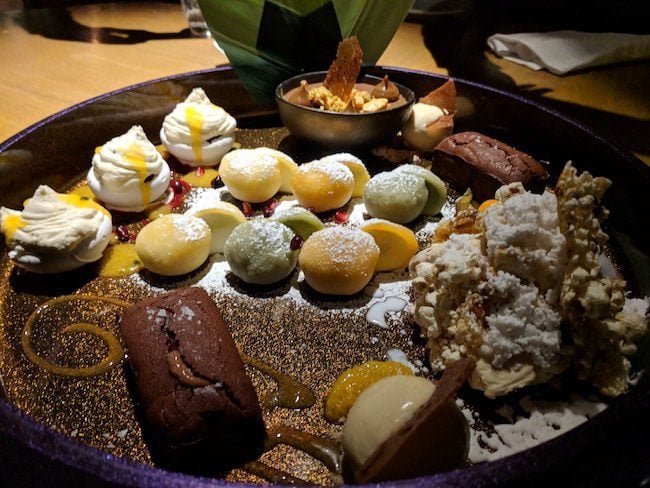 If you fancy an unforgettable sushi experience, head to Roka. The downstairs floor is decorated with cherry blossoms and is a mix between a cocktail bar and a buzzing restaurant, while the main upper floor is more suited for conversations. The dishes at Roka are not only great tasting, but much thought and care are placed on their decor. We had a few sushi and beef dishes (the tuna sashimi is the best I've ever had) to go with cocktails and the house saki. For dessert, we ordered an assortment of ice creams, tropical fruit, and chocolates. Roka isn't the cheapest restaurant but come here if you're looking for a unique dining experience and high-quality fish.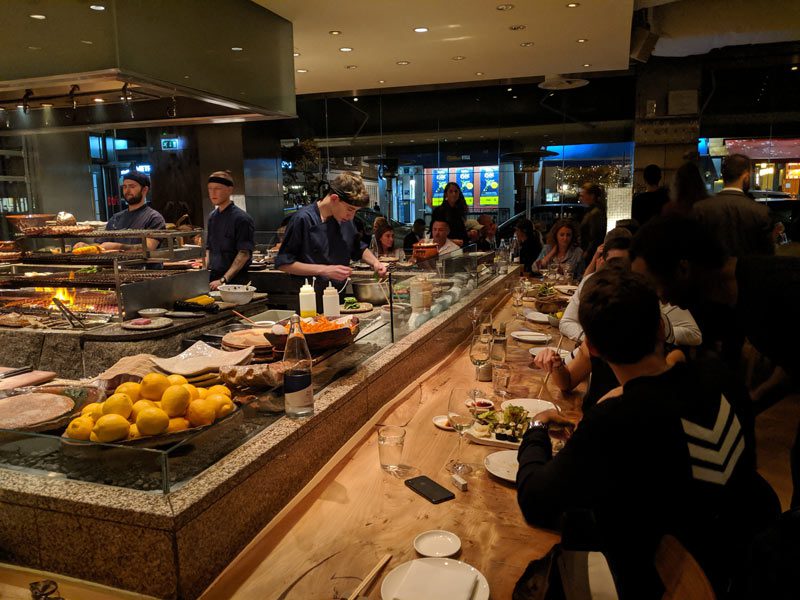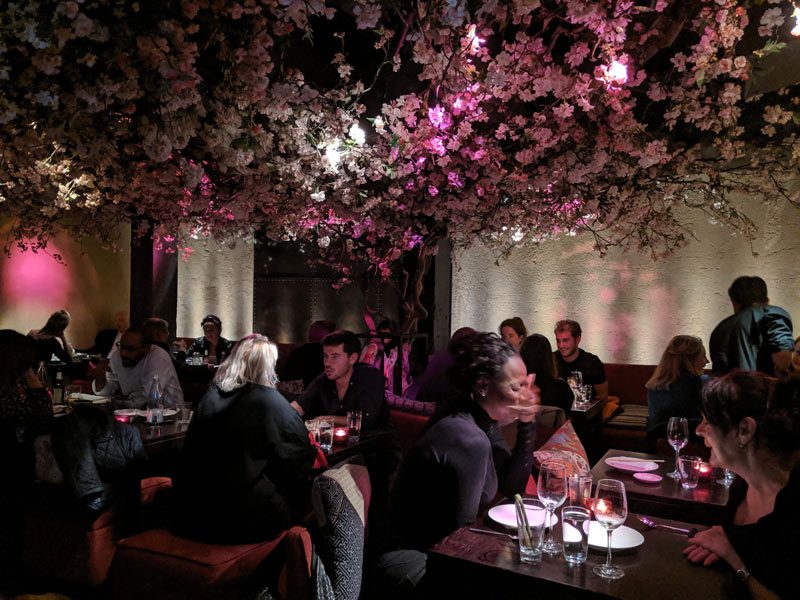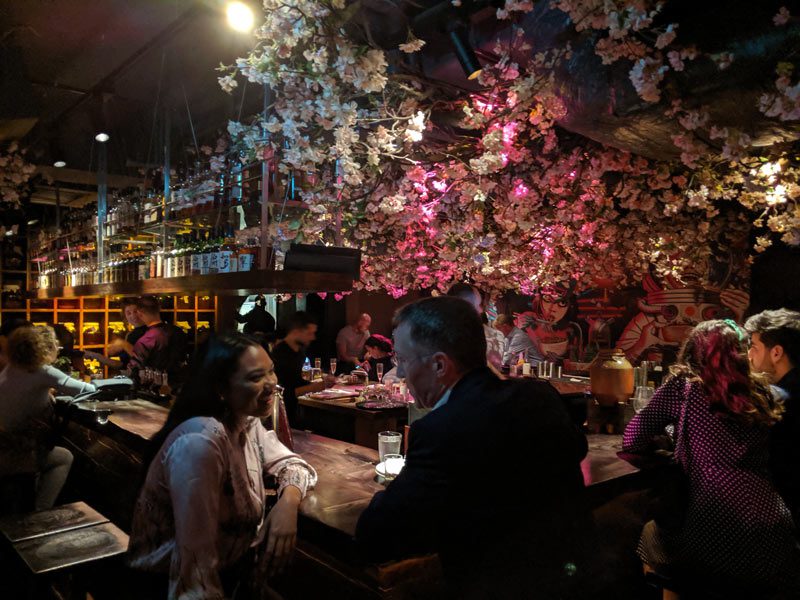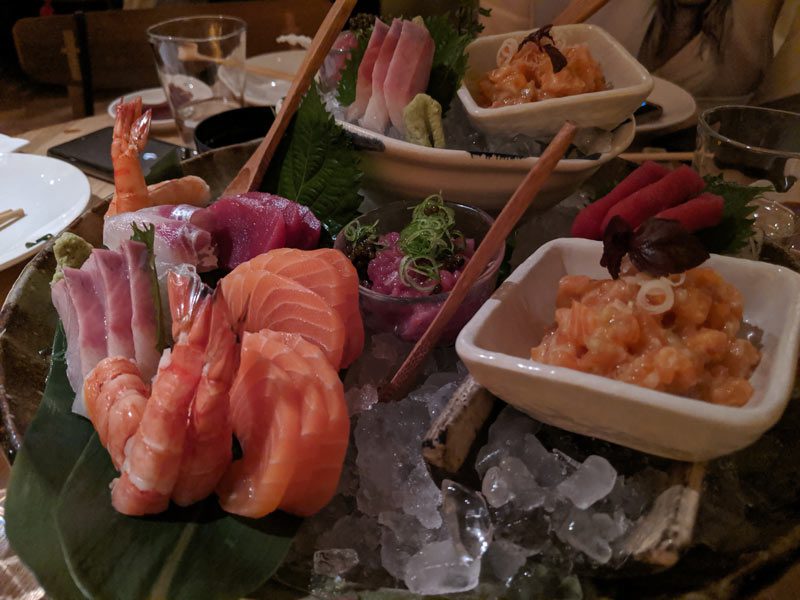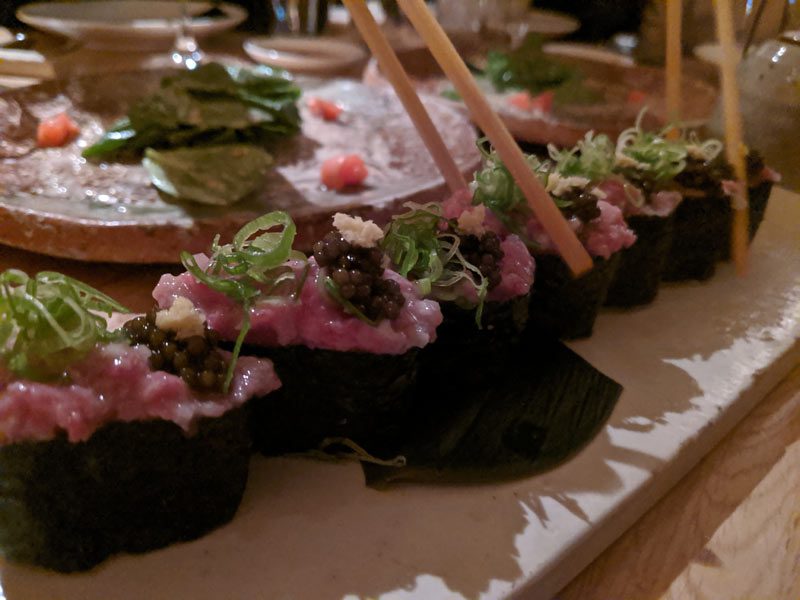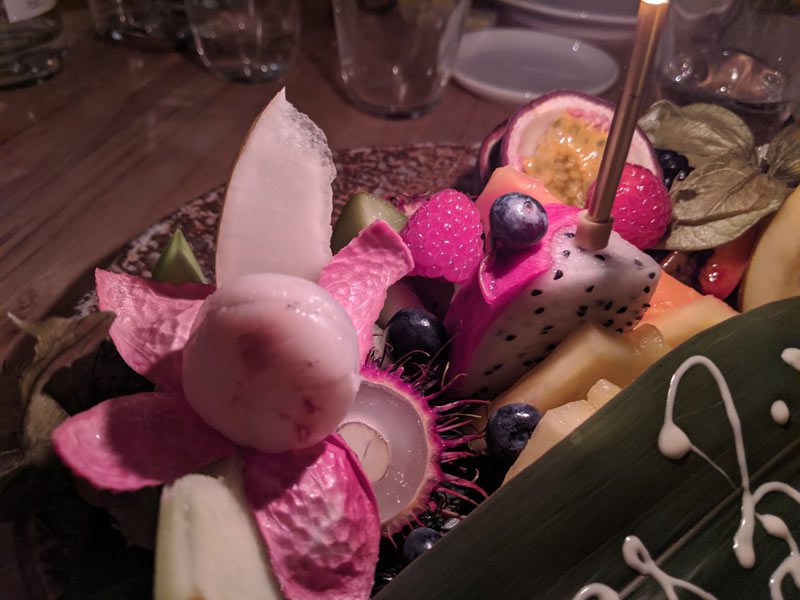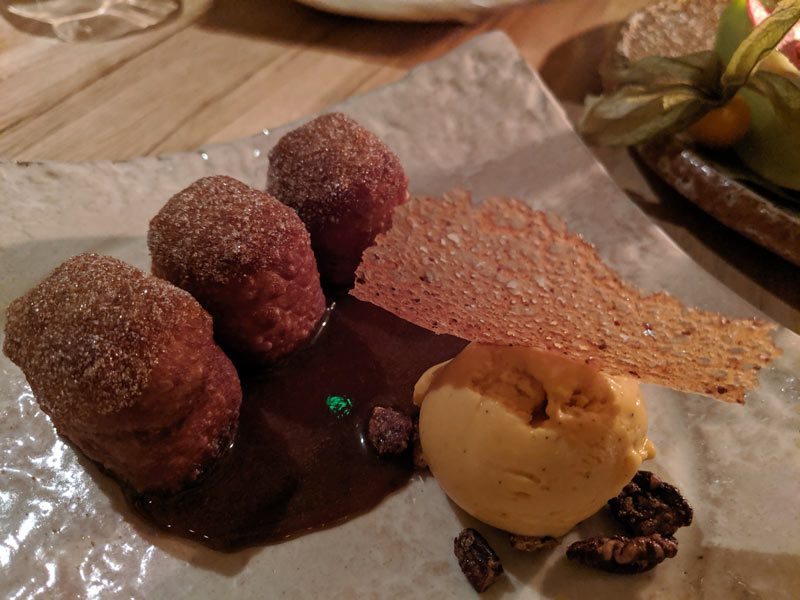 For fine British cuisine, head to either The Ivy or to Heddon Street Kitchen. The former is a very posh restaurant where London's elite and famous like to dine. Come here if you want to feel like James Bond or the Duke of Whatever. Classic British dishes are served to the best service money can buy. The latter is a must for Gordon Ramsay fans and if you have some patience, order the Beef Wellington!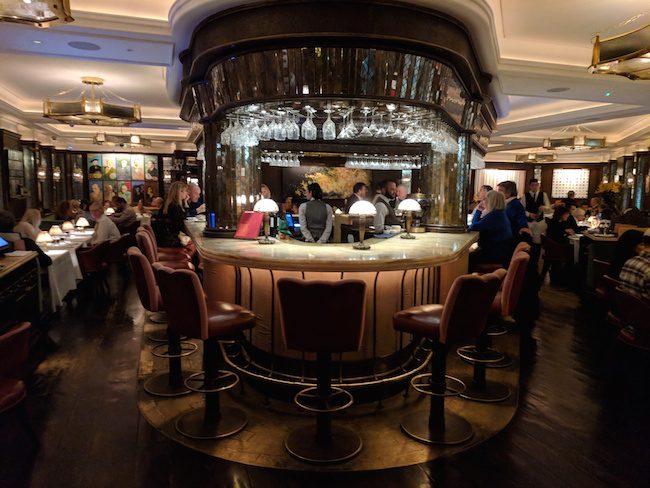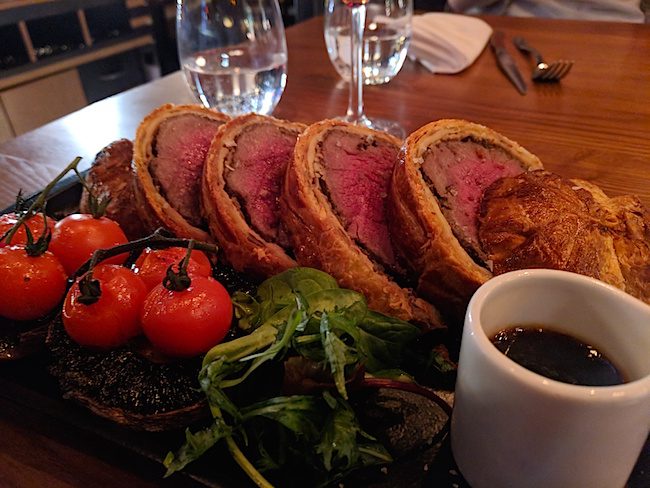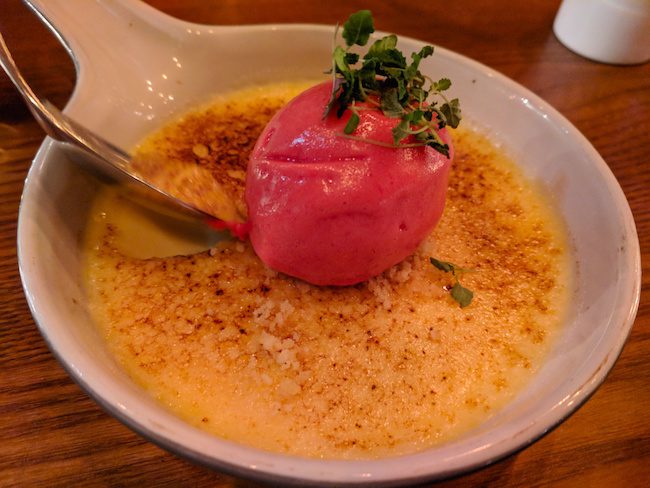 Other options include La Bodega Negra, a Mexican joint that's also good for pre/post dinner drinks, as well as simply strolling through Chinatown. For a nightcap, head to Piccadilly Circus and enjoy London's version of New York's Times Square.
Day 2: Museums, London Tower & Queen's Walk

Day two of our 3 days in London will be spent on both banks of the River Thames. We'll cover a lot of ground so it will make sense to use the London Underground in certain portions. We'll start with a visit to one of London's fine museums, followed by lunch in a buzzing market. We'll then explore some of the city's most famous monuments before wrapping up in the London Eye.
Morning in the Museum
A morning visit one of London's fine (and free to enter) museums is a great way to start day number two. Keep in mind that, whatever your choice may be, you won't be able to cram all of the museum's exhibits into a single visit.
Option 1: Museum Park
The city's "museum park" is a few city blocks-worth of museum heaven, but you'll need to pick just one and save the rest for a return visit to London. Art and design lovers can head to the Victoria and Albert Museum, but in my mind, the Natural History Museum and the Science Museum are the recommended options. Your children might be inspired to become engineers thanks to the movies and virtual simulations at the Science Museum, and the Dinosaurs and Mammals exhibitions at the Natural History museum are exceptional.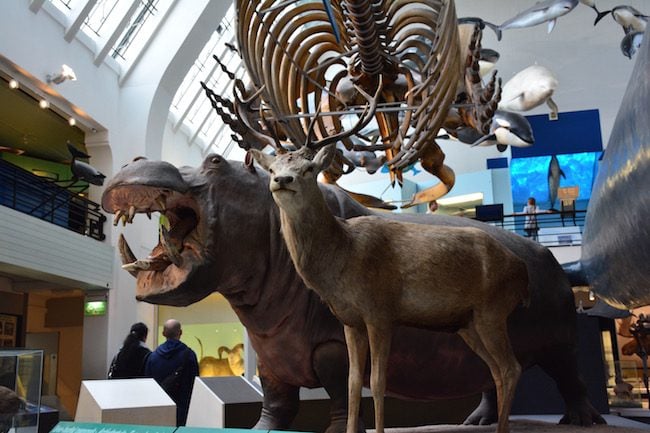 After your museum visit, you can go for some tapas and Spanish wine at Casa Brindisa. Alternatively, you can buy something to go and head to Hyde Park if the weather is nice for a picnic lunch. Hyde Park is one of the largest in London. It was established by King Henry VIII in 1536 as a hunting ground and it opened to the public way back in 1637!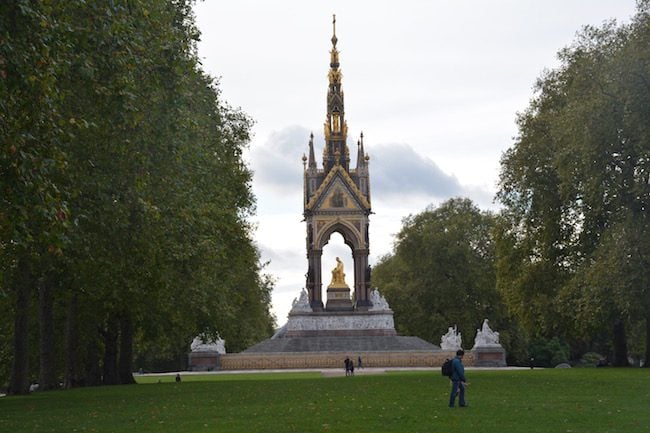 Option 2: The British Museum
If hardcore history is your thing, consider starting your morning at the British Museum on the other side of town. The British Museum is one of the largest in the world, a "Louvre-like museum" where its various grand halls peel away the layers of time. There are nearly eight million works on display so you'll need an attack plan for game day, choosing from the likes of Ancient Greece, Ancient Egypt, the islands of Oceania and more.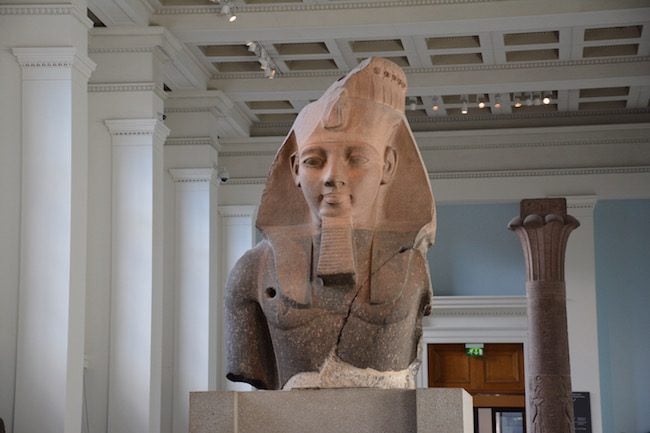 St Paul's Cathedral to Borough Market
From your choice of museum, head underground and emerge at St Paul's Station to check out St Paul's Cathedral. This 17-century cathedral is one of the most iconic London landmarks. You can skip the lines and visit the cathedral's interior, including the underground crypts and sensational views from the dome. Alternatively, you can cross the Millennium Bridge and snap "the money shot".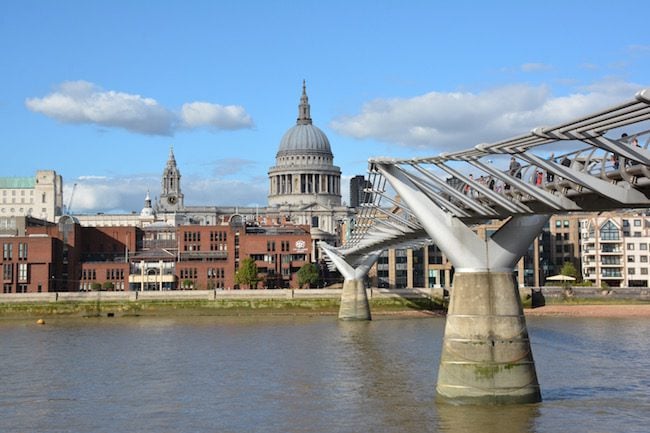 Crossing the Millennium Bridge brings us to the South bank for the first time, and twenty minutes later, you'll reach Borough Market. This market has been around in some form since the 12th century and these days, it's a popular market for fresh produce and fine foods. If you haven't had lunch yet, this is the time!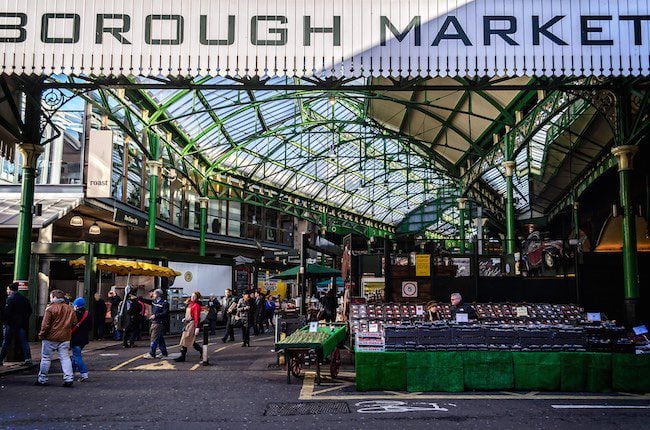 Panoramic Views from The Shard
Stretching to a height of over 300 meters, the glass-covered Shard is one of the most striking skyscrapers in the world. Visitors on the hunt for unobstructed 360-degree views of London can venture to its observation deck and admire the city's many landmarks from the heavens.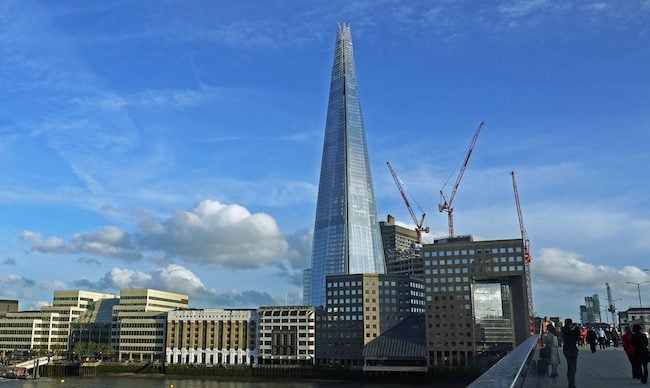 Tower Bridge & Tower of London
It's back to the North Bank, this time via the Tower Bridge. Completed in 1894, this suspension was an engineering marvel at the time and, in many respects, it still is. With its moveable roadways that lift up for passing ships, the bridge is one of London's most recognizable landmarks. It just so happens that the Tower Bridge leads us right to our next stop – the Tower of London.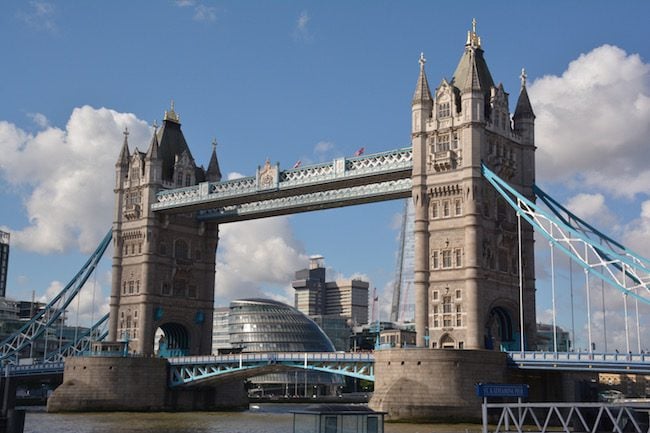 The Tower of London is not a tower, per se, but more of a fortress castle. Gradually built beginning in the 11th century, the fort has played a major role in British history. Inside its walls, warriors, royals, and prisoners all took turns sharing the space, but these days it is one of the UK's top tourist attractions. The Tower of London is a great stop for history buffs and for families with not-so-young-children.
Queen's Walk to the London Eye
Back to the South Bank, with a stroll along Queen's Walk all the way to the London Eye. Perfect for days with good weather, Queen's Walk stretches between Lambeth Bridge and Tower Bridge. Along the way, you can visit additional attractions if you have the time and energy, like the London Dungeon and the National Theatre. The London Dungeon is a good way to teach kids about London's history, well, when I say kids I suppose teenagers are at a more appropriate age to find this attraction enjoyable.
It's slightly scary inside, and the whole point is to frighten you while telling the story of how life was in London back when Sweeney Todd dispatched his victims by pulling a lever as they sat in his barber chair. Lovely, right? I wouldn't want to ruin the surprise, but as visitors move inside from room to room, different characters act out scary urban tales of the London of old. They don't spare the gruesome details and they have real rats inside. Also, expect a lot of audience participation.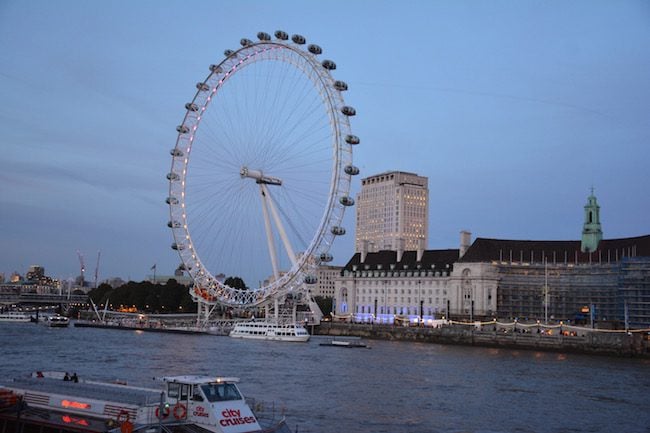 A great way to end the second day is with a ride on the London Eye (priority line tickets available). This giant Ferris wheel was the tallest of its kind when it opened for business at the turn of the millennium. At night, those who ride the wheel will enjoy awesome views of Westminster, including Big Ben. For dinner, enjoy a romantic stroll along Queen's Walk and choose from a number of river-facing restaurants. Got room for a nightcap? Head to Gordon's Wine Bar back on the North Bank – a 19th-century candlelit wine bar.
Day 3: Camden Market, Notting Hill & Soho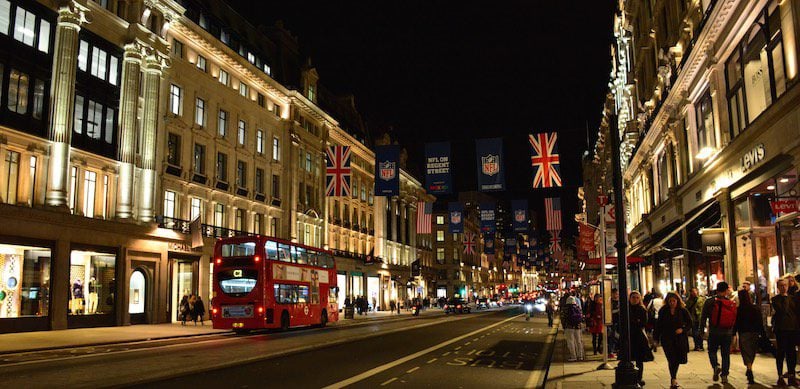 The last of our 3 days in London will be slightly more relaxed. We'll have a foodie start to the day with a possible picnic, followed by an optional stroll through trendy Notting Hill. We'll wrap things up back in Central London with some shopping.
Morning in Camden Market
No trip to London is complete without a visit to one of its fine markets. Yesterday, we briefly visited Borough Market in the South Bank and today, we can devote more time to a full morning in Camden Market. This is one of London's most visited sites, open daily but best experienced on weekends when all stalls are in full operation. What I like about Camden Market is the endless stalls of well, everything you can think of.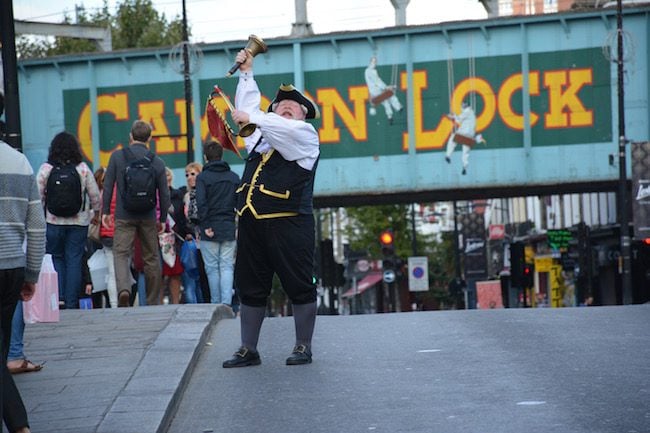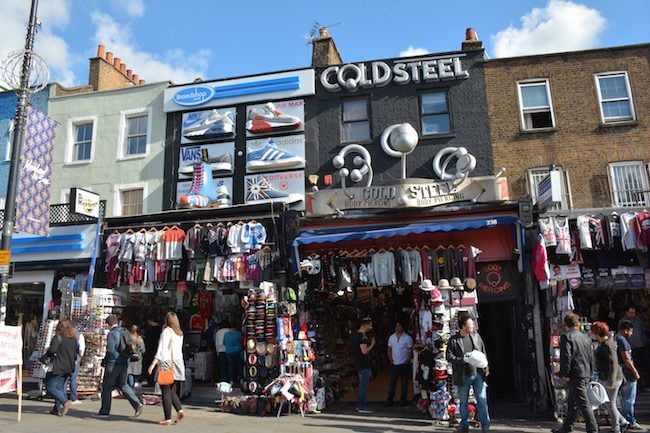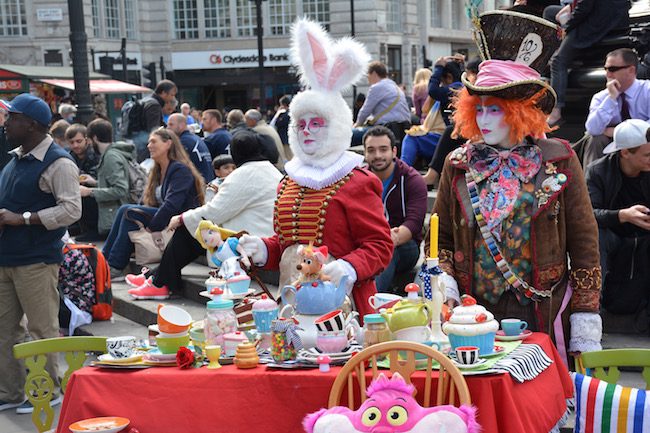 The market is actually made up of six different sections. On a return visit to the market, we simply spent most of our time on the rooftop bar/restaurant enjoying the sun and the great musicians playing. The vibe is great around this area, that is if you are a hipster/rocker/punk kind of person (or just wanting to feel young). Another good spot for catching a few rays of sun is by the lake at Regent's Park – just a 15-minute walk from Camden Market.
Primrose Hill
An even cooler option for a post-market visit/picnic is Primrose Hill – an absolute gem. In 1841, it was purchased from Eton College as an extension of parkland for the people of North London and it is actually one of six protected viewpoints in London where trees and construction are kept in check. Famous poet William Blake claimed: "I have conversed with the spiritual sun. I saw him on Primrose Hill." Perhaps you won't be as poetic as Blake but the hill's summit undoubtedly boasts splendid views of Central London's skyline. It also makes for a memorable picnic stop for all the "foodie items" you picked up in Camden Market.
A recommended way to reach Primrose Hill is by walking from Camden Lock along Regent's Canal Towpath. This route takes you along a section of the charming 13.8-kilometer canal which links West London with a section of the River Thames in the east. On the way back down from the summit, check out "Shakespeare's Tree" – a giant oak tree planted in 1864 to mark the 300th anniversary of William Shakespeare's birth.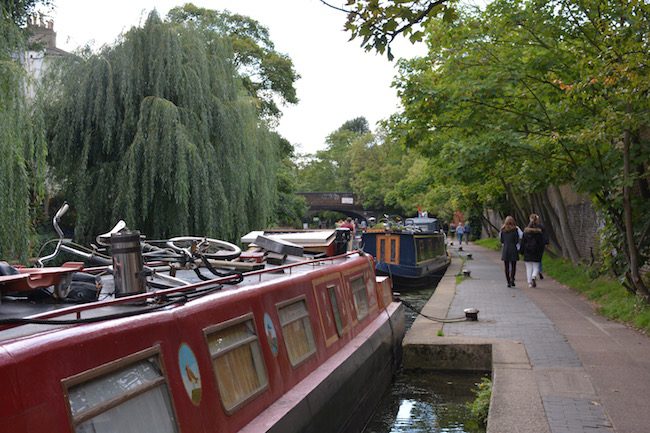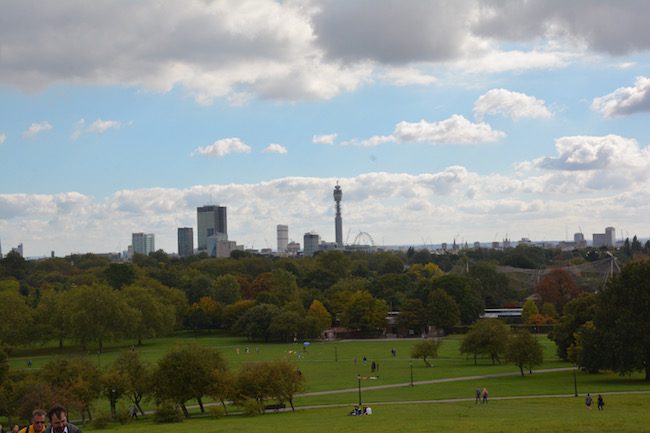 Back on level ground, explore the neighborhood surrounding Primrose Hill. This is one the most exclusive and expensive residential areas in London, but it does have a strip of small cafes where you can get your caffeine levels back up before continuing the day,
Optional Tour of Notting Hill
If it just happens to be a Saturday, you might as well continue from Primrose Hill to the Portobello Road Market. Dubbed "the world's largest antique market", this is one of London's most fashionable street markets. It operates throughout the week except for Sunday, but Saturday is the main market day.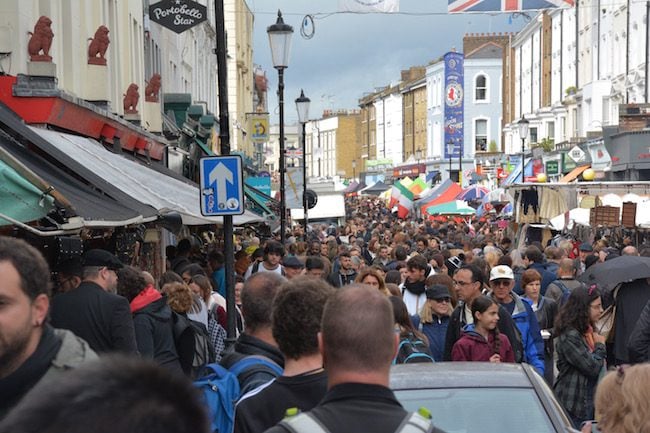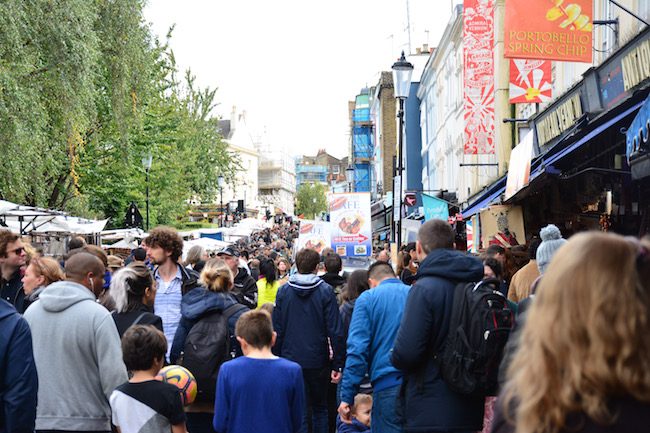 From the market, simply head down Portobello Road and cross Notting Hill. Claiming to fame since the 1999 flick starring Julia Roberts and Hugh Grant, the trendy neighborhood feels more like a village. Fans of the movie should make their way to The Notting Hill Bookshop, where one of the film's famous scenes was shot. I personally prefer Top Gun…
Oxford Street
Ladies (and Gentlemen, and children), it's time for shopping. Take the Tube to Oxford Street Circus and get that credit card ready. Oxford Street is London's premier shopping street and you'll find here all the famous brands. Don't forget to take the kids to Hamley's – a.k.a "toy heaven" and don't forget that you might be eligible for a tourist tax refund (check out the travel tips section at the beginning of this London travel guide).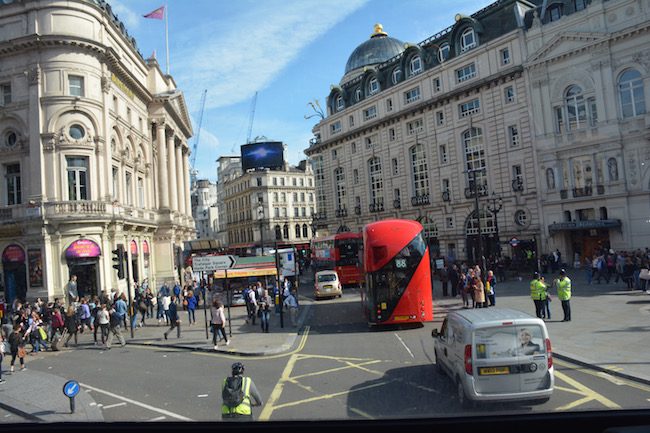 Dinner & Drinks in Soho
We'll wrap up these 3 days in London with an evening in Soho. This is the hippest area to be in, super close to the shops of Oxford Street. Soho boasts a ton of dining and drinking options, some of which are even family-friendly watering holes. You can also head to one of the dinner options mentioned in the first day's itinerary. This evening is also an opportunity to catch a musical with last-minute tickets purchased at the TKTS booth in Leicester Square on day 1.
What's Next?
It was long, it was tough and your feet are probably aching just from reading about all those London highlights. I hope you've found this 3 days in London sample itinerary useful for planning your own adventure. London is certainly worthy of return visits, but this guide will hopefully help you make the most of your first-time visit to London.
Looking for more information on London?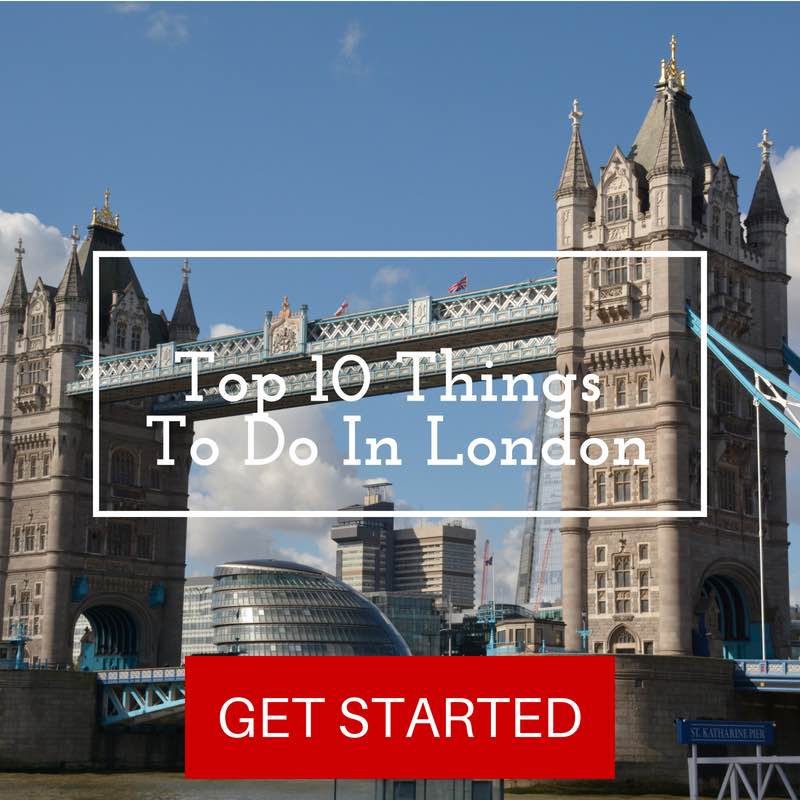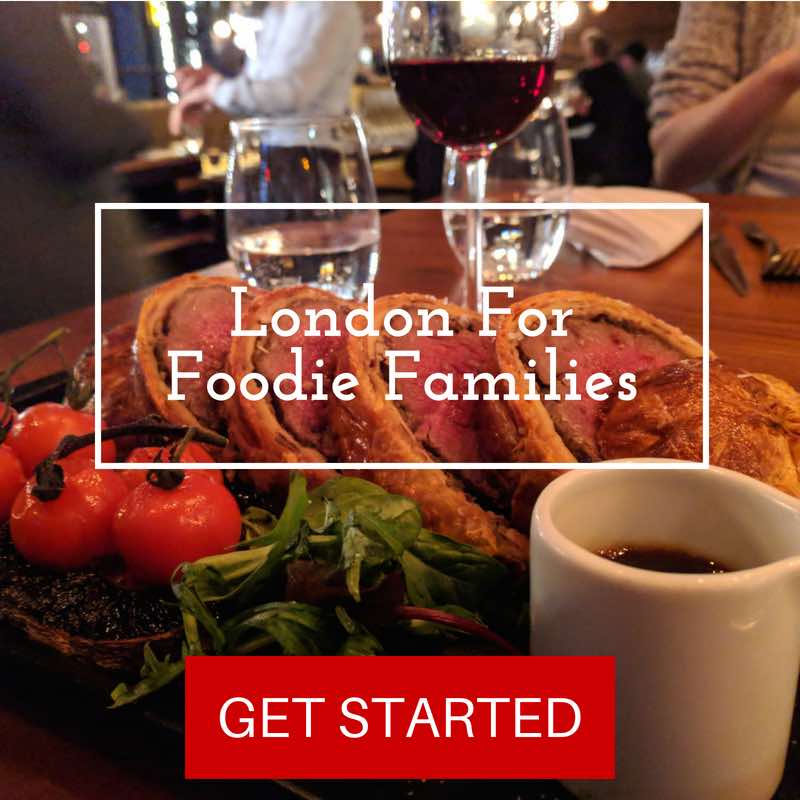 ---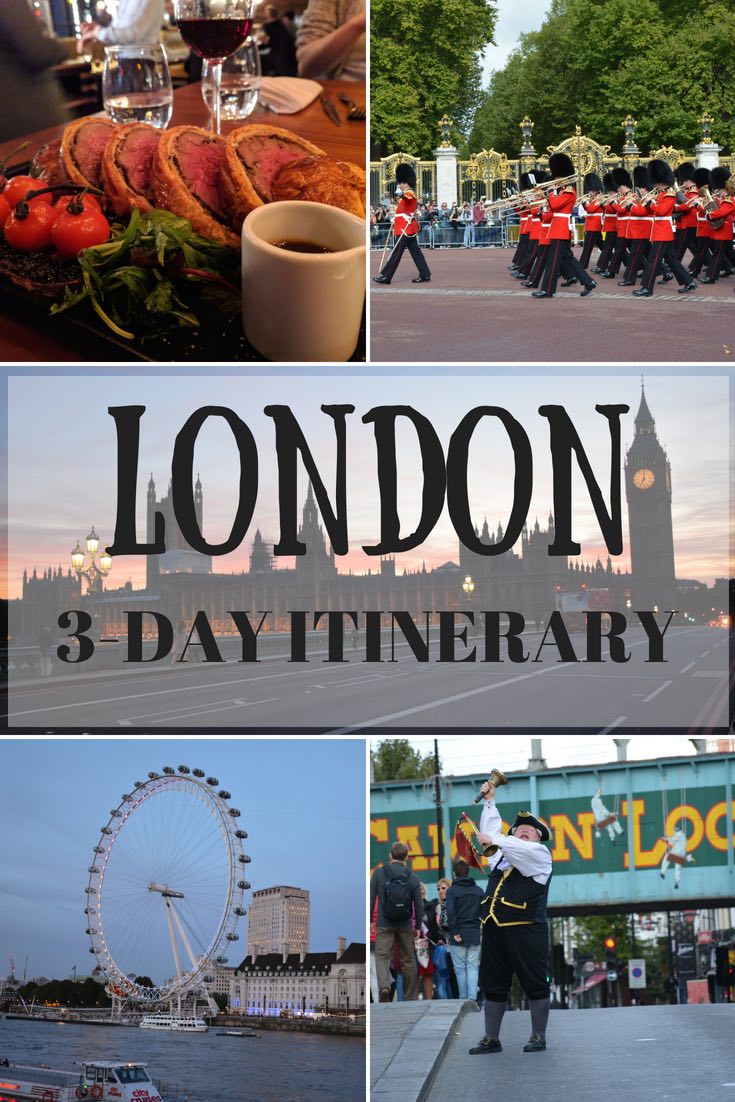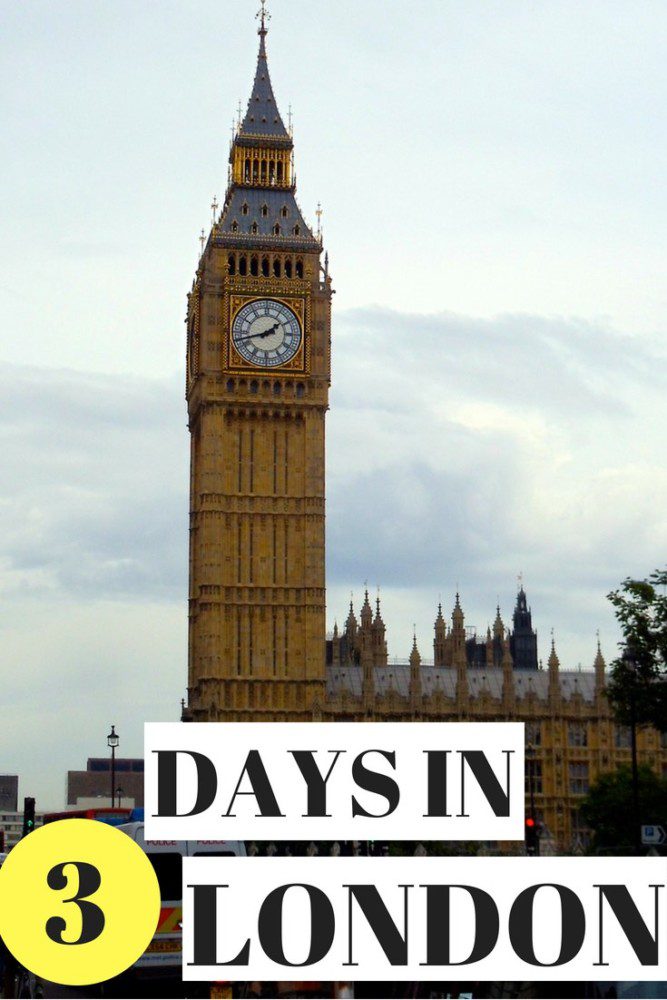 Pin These Images To Your Favorite Boards!