Perhaps the most popular of the Hawaiian Islands, the "Valley Isle" has something for every visitor. Created by the rendezvous of two completely distinct volcanoes, this might explain Maui's split personality between east and west. These contrasts, ranging from the Martian-like to the super tropical, have the making of a very interesting visit for those willing to burn a few calories. This 5 days in Maui sample itinerary will lead you to the very best spots in Maui, maximizing your day while leaving plenty of time to relax and unwind at the beach!
I spent a full week in Maui during March while touring the main Hawaiian Islands to write this and other travel guides. It's important to note that Maui's tour operators offer a plethora of paid activities, as you might expect from an over-visited island. In this sample itinerary, we'll stick to basics and mostly concentrate on activities that you can do independently. I'll also stress that if you have this image of a tropical paradise that you'll get to enjoy on your own – think again! Maui is very developed, perhaps too developed. Its finest coasts are overtaken by resorts and golf courses, its roads are congested, and its beaches are… OK.
What's Included In This 5 days In Maui Itinerary?
This Maui sample itinerary is made up of the following sections. Continue reading or click on a particular day that interests you the most.
Day 1: Essential Maui Tips, Scenic Road to Hana [This Page]
Looking for a Quick Read?
---
Visiting other Hawaiian islands? Sample itineraries, guides to the best beaches and lots more are waiting for you in the Hawaii Travel Guide collection. Aloha!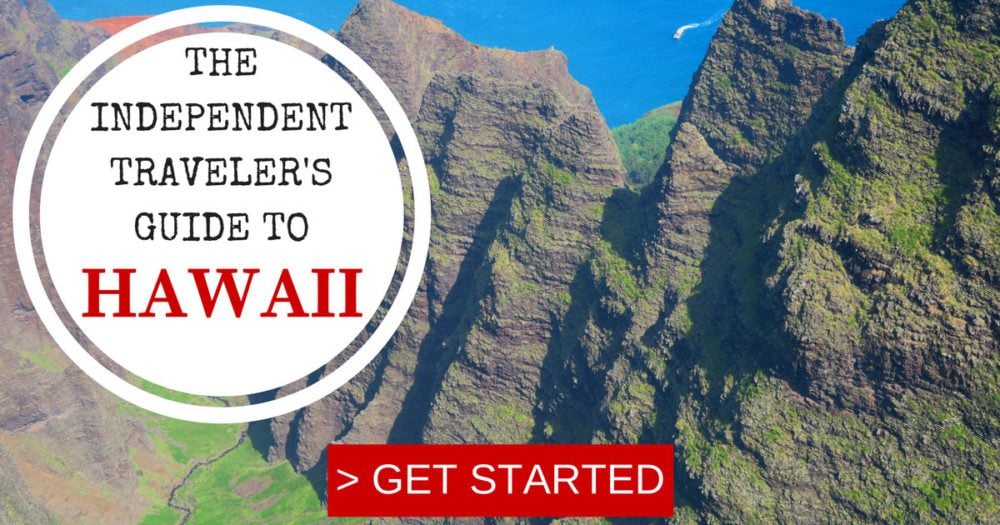 Hawaii, Tailor Made!
The Hawaiian islands are among the last places to be colonized by mankind, five main islands, each with its unique personality.
Get expert advice and assistance with planning your trip to the destination where tropical dreams come true!
Why Visit Maui?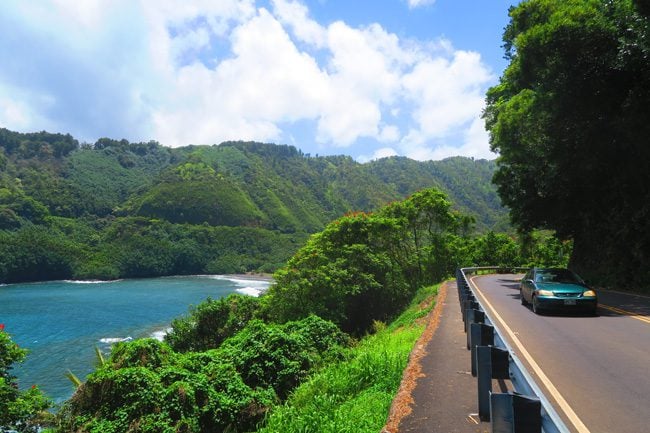 The Road Trips
From the epic Hana Highway to the lesser-known Kahekili Highway, Maui's coastal roads beckon you to hit the road and taste freedom.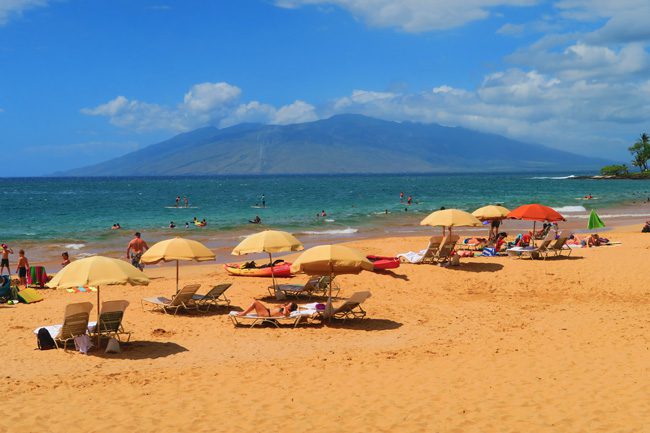 The Beaches
Whether its red, black, or golden sand, though Maui's endless beaches are popular year-round, there's always a lonely spot waiting to be discovered.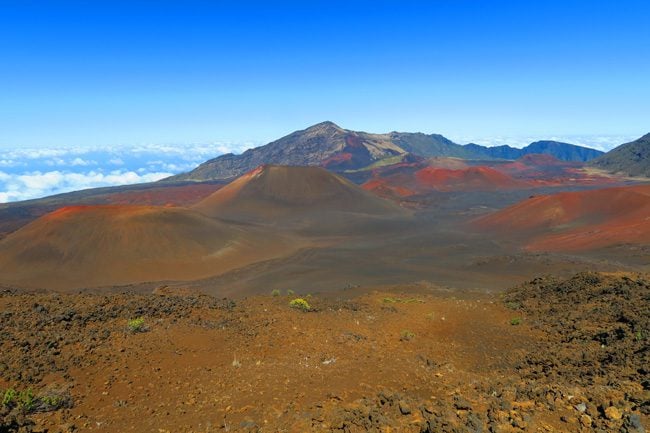 The Desert
Mars is just a short drive from Maui's beaches. That's right, visit Haleakala National Park and return with stories from another planet.
5 Days In Maui Map
This map contains all the places mentioned in this sample itinerary. Click on the image to open in Google Maps.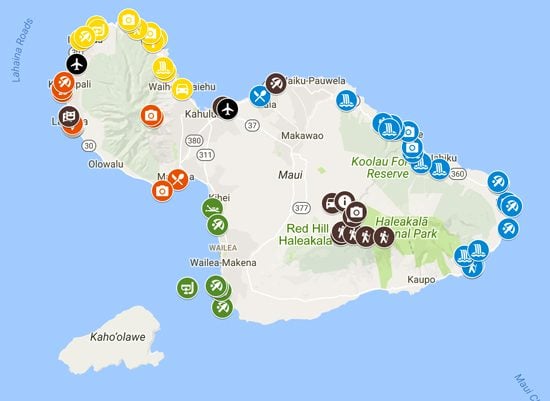 Maui Travel Tips
Here are a few essential travel tips for Maui. Don't forget to go over the things you need to know before visiting Hawaii, where you'll find general advice on visiting the Hawaiian Islands including how to save on costs.
When is the Best Time to Visit Maui
Maui is a year-round destination and will be busy with tourists throughout the year. The island is very much geared towards large-scale tourism and boasts several large resorts that cater to both couples and families with children. Add to that the weather factor and you get the point. As with a visit to Kauai, weather and peak tourist seasons will affect your visit to Maui.
Weather: Maui's winters usually run from November/December to March. During this period, the island gets a lot of rain (a lot) and it could spoil a visit to the traditionally wetter parts of the island such as Hana. From April to September, the drier period takes over. The trade winds – which consistently blow throughout the year on Maui – are stronger during this period, providing a breeze and blowing away the moist air. During the North American summer months, Maui is hot and dry, even in tropical Hana. During the shoulder seasons – March/April and October – you can expect comfortable weather with the occasional shower or rainy day.
North vs South: It is also important to note that like all Hawaiian islands, Maui's leeward and windward coasts often experience completely different weather. In general, the north coast of the island (both on East and West Maui) is windier, more tropical and wet, while the south coast (especially on East Maui) is sunny, dry and at times looking more like a desert rather than a tropical paradise. This is the reason why most resorts are on the sunny south coast. So, if it's a rainy day on the north shore, a quick drive south will usually do the trick!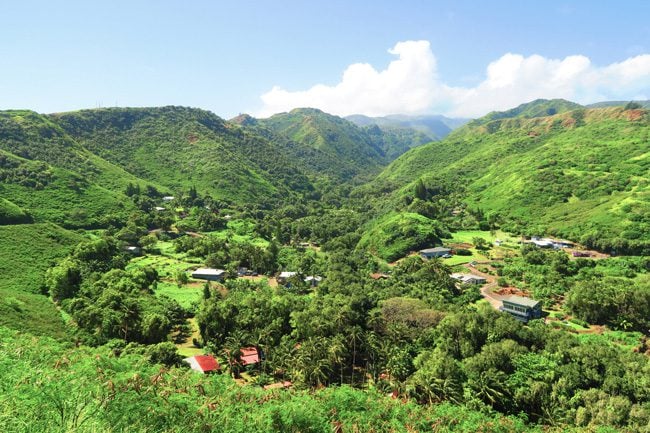 Peak tourist seasons: Maui lives off tourism, seriously. The "Valley Isle" is a top destination for U.S. and global holidaymakers, receiving over 2.5 million visitors in 2016! Therefore, it will be crowded on the island throughout the year with a few infamous seasons that you might want to avoid: Christmas (weather isn't amazing anyway unless you're coming from snow), summer school holidays (July-August), and U.S. national and school holidays (labor day, spring break, etc.). When I visited Maui during March, it wasn't too bad but I was by no means alone at the beach.
Maui's Airports
Maui is served by three airports, an important thing to consider when booking your flight to/from Maui as well as inter-island flights. The main airport is Kahului Airport (OGG), located in central Maui. The secondary airport is Kapalua Airport (JHM), located near the town of Lahaina. There is also a third airport in Hana but it is less likely you'll be flying there.
Where to Stay in Maui
Maui is small enough for it to make sense to base yourself in a single location for your entire stay and explore the island by car. The only exception to that is the scenic road to Hana, where if you plan to deeply explore the area it might make sense to spend one night (but this is not a complete must).
Another thing to note is the price. Maui's accommodation prices are among the highest in Hawaii. I am not sure if this is due to a supply/demand issue but I strongly advise booking well in advance and be mentally prepared to pay a "Maui premium".
The Sunny South Coast
As covered in a previous section, Maui's south coast (the leeward side) gets a ton of sunshine and not much constant rain, especially during the summer months. It is also where you'll find the island's largest stretch of beaches, so it is no surprise that most of Maui's large resorts are found on this busy side of the island. In West Maui, the stretch of coast between Lahaina, Kaanapali and Kapalua is dotted with high-end resorts, golf courses, and shopping plazas, while over in East Maui, the stretch of coast between Kihei and Makena is pretty much the same though with pockets of more "down to earth" establishments the further you travel from luxury-laden Wailea. The south coast of East Maui is where you probably have a better shot of finding vacation rentals and condos for rent.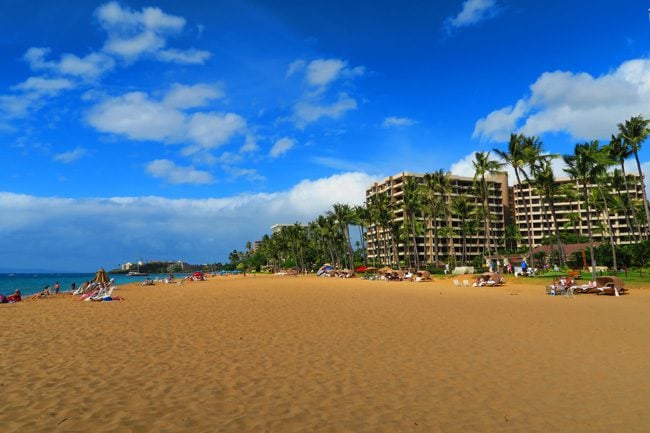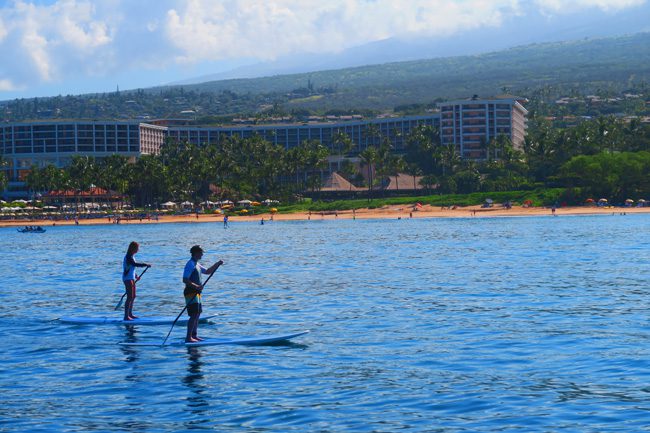 Wailuku, Kahului & Paia
If you want to stay from the crowds, these three towns might be good options to explore though by no means you'll be the only ones here. Kahului and Wailuku are located at the mouth of the gorgeous Iao Valley. They have a mix of historical sites, shopping, dining, and are often overlooked by tourists. Paia, on the other hand, is a coastal town that is now popular with hipsters, surfers, and vegans. There's always a good vibe around here and prime north shore beaches are a stone's throw away.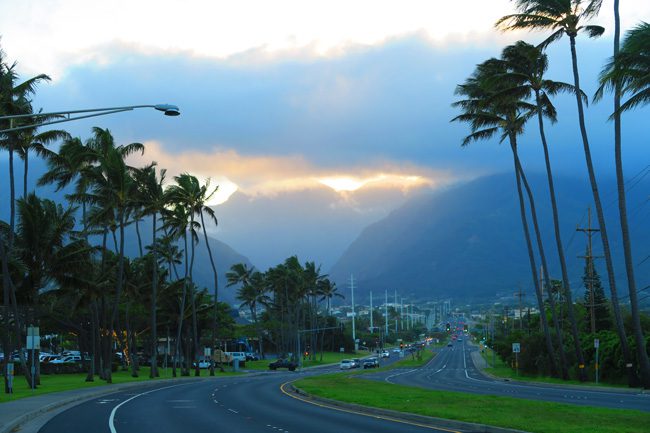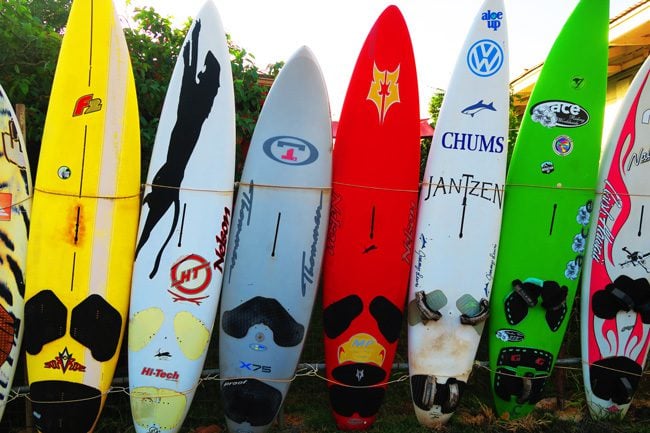 Upcountry Maui & Hana
In recent years, Maui has seen several "country-style" accommodations spring to life in the island's agricultural interior. There isn't much selection but the views are sensational and the tourist crowds are hardly seen. Over in the remote village of Hana, visitors often spend a night or two to take it slow on the legendary scenic drive. If you won't be spending the night here, it simply means getting up early or splitting the scenic drive into two parts (see day 1 itinerary).
Backpacker Hostels & Camping
Sadly, backpackers will not find too many budget options in Maui as is the case on nearly all of Hawaii's islands. Expect to pay $40-50 for a dorm room bed and I would strongly advise booking in advance because when space runs out, you'll either be offered to sleep in a random space at the hostel or simply be turned away. I personally checked out the Northshore Hostel and only have good words to say. Though the staff was pretty strict with the rules, this is exactly what I was looking for. The place is clean, there are lots of toilets/showers, Wi-Fi is fast, rooms are air-conditioned, and the hostel offers the usual amenities you would expect (plus free parking).
I also heard good things about the Aloha Surf Hostel in Paia. The Banana Bungalow Hostel, however, is a popular option that I am happy to have opted out of. Though they offer free daily tours around the island, this is a party hostel where you won't get much sleep and where owners tend to "oversell" their inventory.
When it comes to camping, you have two options which both require making advanced reservations and having proper camping gear (you cannot sleep in the car… this is America!).
Here's a link to a complete list of Maui accommodations that you can book online.
Getting Around Maui
Maui is an island where you can get away with renting a car for targeted sightseeing days and using the bus to get from your accommodation to a specific point for the day. However, I strongly recommend renting a car from the moment you land to the moment you leave (just be sure to rent from the correct airport location as there are multiple airports on Maui). With so many tourists around, competition is stiff and prices are quite competitive so you can always find a good deal especially if renting for more than three days. Hitchhiking is surprisingly not that common in Maui and cycling is quite popular though dangerous, in my opinion, with all those cars and trucks on the busy roads.
Maui Driving Tips
Here are a few additional things to consider if you'll be exploring Maui by car:
There really isn't a need to rent a 4WD in Maui as you'll be mostly driving on paved roads. The only exception is the 5-mile stretch of an unpaved road on HWY 31 on the south coast, where car rental companies prohibit 2WD access despite the fact that this unpaved road is usually just fine during dry periods.

Maui is quite a developed island and gets a lot of visitors. It even has proper stretches of highways in certain sections. Be prepared for

traffic

slowdowns around the "traffic light hubs" of the south coast resort area (both East and West Maui) and Paia.

Even when traffic is moving, making a left turn against oncoming traffic can take a few minutes of waiting so be patient and don't take unnecessary risks.

Be very careful and think twice before

overtaking

on one-lane roads.

Car break-ins are unfortunately quite common in Maui

, especially on quieter beaches, the scenic road on the northern coast of West Maui and all major tourist stops on the road to Hana. Never leave anything visible inside your car or move things into the trunk

after

parking your vehicle. It is also common practice to leave the car unlocked and the front windows down. Minimize the risk of a break-in by parking in front of a food stand, home etc, and

inspect the parking area for any broken glass

– this is a definite sign to head elsewhere.

Since Hawaii is a '

no-fault

' state, car rental companies will scare you to death and offer incredibly expensive insurance plans. With the larger companies, you can usually decline this, but with the smaller ones, they often force you to take at the very least the cheapest package which can amount to about $15 per day. American car owners usually have an insurance policy that covers rental cars, but foreigners do not. If you're traveling from abroad, perhaps your travel insurance can include this type of coverage. In this case, you will need to show at the counter that you have coverage so bring a copy of your policy (in English).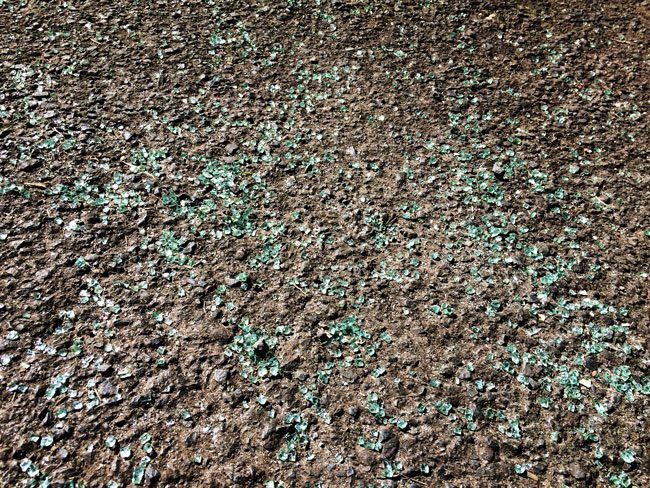 What to Pack for Maui
Together with this 5 days in Maui itinerary, I recommend grabbing a Lonely Planet guide to Hawaii to have useful information at your fingertips and to better understand Hawaii's culture and interesting history.
As far as packing goes, a visit to Maui mostly revolves around beaches, water sports, scenic drives, and dining. This means packing proper beach gear, snorkeling equipment, underwater cameras, sun protection and decent-looking summer attire. That said, there are a few lovely hikes in Maui, the best of which are in the Haleakala Crater (see day 3 itinerary). If you plan to hike in Maui, be sure to pack proper shoes, sweat repelling clothing, walking poles, etc. If you'll just be driving to Haleakala to enjoy the views (and of course if you'll be hiking), be aware that the weather up here is VERY cold so pack the same clothes as you would for a New York winter, taking a layering approach. Have a look at this page for more information and recommendations.
Staying Safe in Maui
See the "Maui Driving Tips" section for related tips, including car break-ins on Maui.

Maui beaches can be very dangerous

during periods of high surf. Avoid swimming in the secluded spots of the north shore of West Maui (see day 5 itinerary), always listen to the lifeguards and, of course, your gut instinct.

Shark attacks

have been

known to occur

in Maui's beaches, especially off the south coast. There's not really much you can do but just be aware and ask the locals.
---
Day 1: The Scenic Road to Hana
The first of your 5 days in Maui will be dedicated to the legendary scenic drive to Hana. The town at the end of the line is not actually the highlight, but the way to get there is. This is one of the most famous scenic drives in the U.S. and for many visitors to Maui, the highlight of their trip.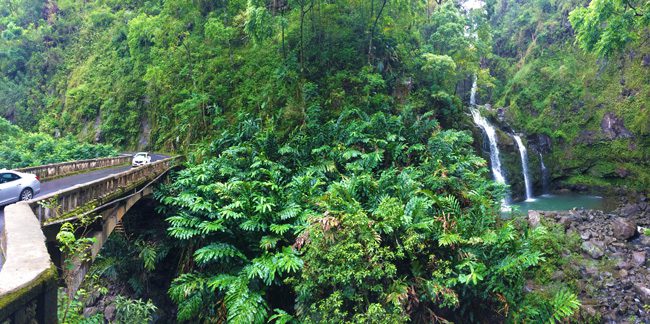 Part of a 16th-century trail that encircled the island, the Hana Highway connects Maui's most remote settlements with the rest of the island via a twisting road that snakes its way atop stunningly beautiful sea cliffs. It is a slow-going 44 mile (70 km) journey, which crosses 54 one-lane bridges and passes by more waterfalls than homes. As you might imagine, this scenic drive ain't a secret, but wisely planning your day will help you make the most of this road trip in Maui.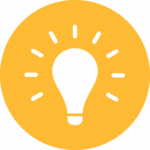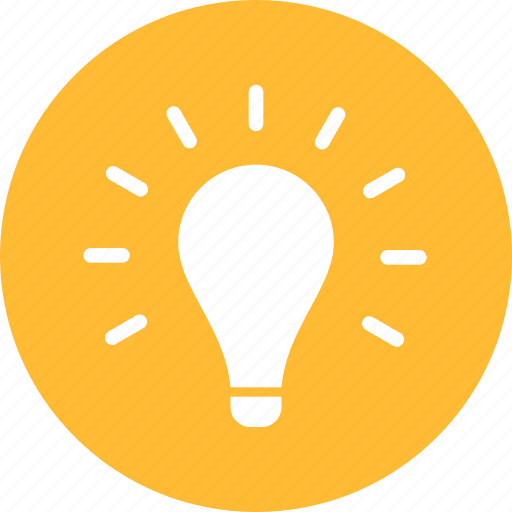 Pro Tip
Since the tropical northeast coast of Maui is often plagued by wet weather, I recommend driving to Hana on your first day (if the weather forecast looks good). That way, you'll get it out of the way and/or have additional days to return to your favorite spots if you felt a bit rushed. If you won't be overnighting in Hana and wish to avoid the crowds, I recommend getting an early start, driving straight to the furthest point you wish to get to, and slowly working your way back.
Logistics for the day: aside from the above insider tips, here are a few more essential tips for driving the scenic road to Hana.
Do not try and see everything in one day. If you won't be overnighting in Hana, pick and choose your battles and enjoy this special day.

Check the

weather forecast

the night before and make adjustments if needed. Keep in mind to take things with a grain of salt when it comes to weather reports on Maui. Unless the forecast calls for heavy and constant rain, it's a go!

Fill up your gas tank

before passing Paia. I did see a gas station in Hana, but I am not sure if it's for locals only and whether its pumps are always full.

Aim to hit the road by 7 am if only day tripping.

The furthest site is the bamboo forest in the Kipahulu side of Haleakala National Park, a 2.5 hrs drive from Wailuku.

Camping and cabin rentals are available with

advanced reservations

in Wai'anapanapa State Park. For "proper" accommodations,

Hana and its vicinity

have plenty of options though they book fast.

Aside from the countless scenic stops along the way, the road itself is extremely slow-going, especially once you pass Kailua. Speeds are sometimes reduced to 10 mph and you must stop to give way to oncoming traffic on one-lane bridges.

Drive very carefully, patiently and courteously!

Approach the blind turns with extreme caution and try to glide slowly into them. Some local drivers but especially overconfident tourists (usually driving rented Mustang convertibles) have absolutely no road manners.

Not all highlights are signposted so it is best to pre-mark them on a Google Map, download it offline to your phone (cell phone coverage is quite poor) and navigate independently to your selected points of interest.

Do not leave anything in your car or trunk!

Break-ins are very common – especially in Twin Falls

– and will ruin your vacation. It is also wise to leave the doors unlocked and your front window rolled down. Try and leave your vehicle in spots less prone to break in such as staffed entrances, next to food stands, etc.

Some spots might be inviting for a quick photo stop, but if there's a sign clearly prohibiting stopping, there might be a good reason for it. Be courteous to others, find another place to stop, and walk a little bit to snap your photos.

There are places to buy food and drinks along the way but I strongly

recommend packing lunch

, snacks, and plenty of water for the day.

Bring along beach/swim gear, mosquito repellent, rain gear, and a full change of clothes if you'll be hiking.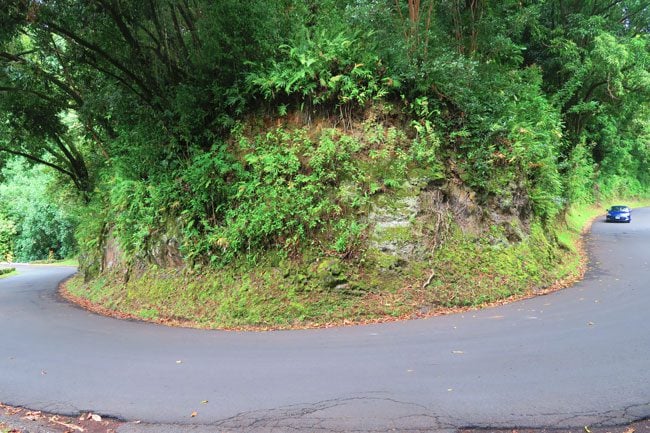 I'll now list the major highlights on the scenic road to Hana, omitting a few places I visited on two separate occasions that really aren't worth the time. I'll start from the Kipahulu side of Haleakala National Park and work my way back to Paia. Keep in mind: there are only so many waterfalls you can see in one day. After a while, they all look the same…
Hana Scenic Helicopter Tour
For even more thrills, consider taking a scenic helicopter flight over the north coast of Maui and the Hana Highway. Enjoy a flight along the north coast of Maui featuring bird's-eye views of the coastline waterfalls, and jagged cliffs. Soar over the picturesque landscapes of the famous Jaws Surf Break, Hookipa, Road to Hana and Jurassic Rock with distant views of Haleakala. You'll then land in clearing in the rainforest and experience Maui's lush landscape from up close.
Haleakala National Park – Kipahulu
The 10,000 foot Haleakala Volcano definitely has a split personality. Its western slopes rise to the Martian-like interior of its crater while its eastern side is tropical and teeming with life. We'll visit Mars in just a couple of days but today we'll explore the Kipahulu side of the Haleakala National Park. The two sides are not connected by road and cannot be combined on the same sightseeing day. Therefore, save the entrance fee receipt since we'll use it when visiting the other side.
Kuloa Point Loop Trail
This is an easy 0.5-mile loop trail that takes about 20-30 minutes to complete including stops. The trail leads to the Seven Sacred Pools, a series of natural pools that violently meet the open ocean. The pools' degree of impressiveness will vary with the amount of water flowing through them and the amount of sun in the sky. In any case, do not be tempted to go for a dip as flash floods have claimed a few careless lives (swimming is now prohibited).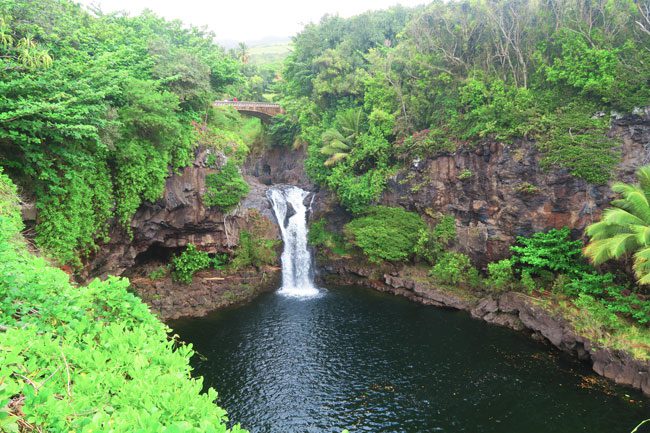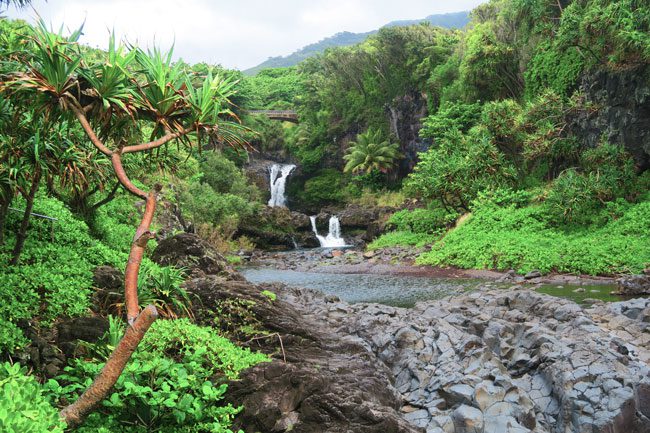 Pipiwai Trail
The real reason for driving out here is this 4-mile (return) trail that is one of the most rewarding hikes in Hawaii! The trail begins with a gentle ascent through the rainforest using a series of steps and the slippery roots of the trees. You eventually reach a very impressive centuries-old banyan tree before the real fun begins.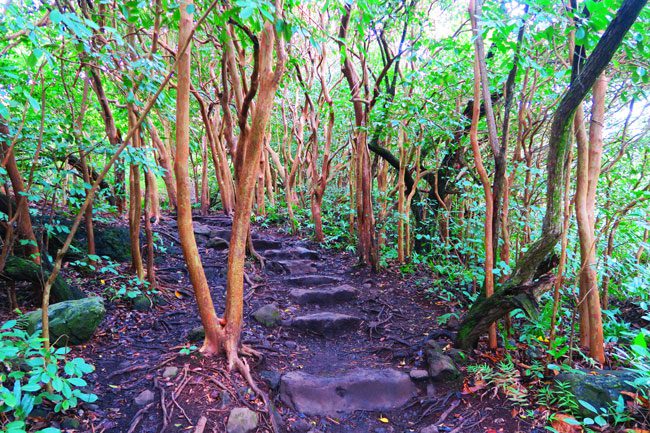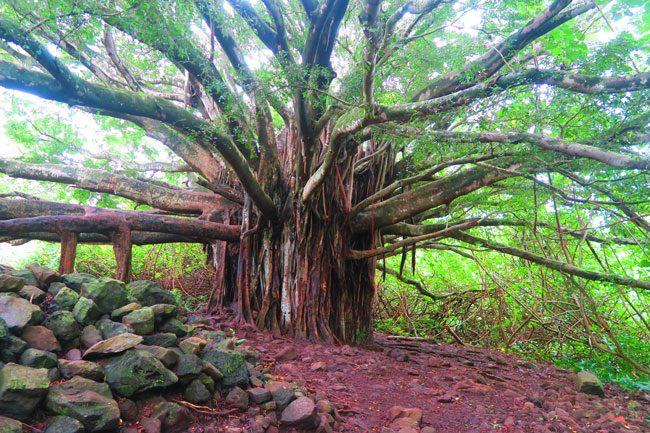 All of a sudden, the mango and guava trees of the rainforest give way to giant bamboos. They seem to purposely trap you on the raised narrow wooden boardwalk, asynchronously producing a cracking sound as they sway in the gentle wind. Visibility into the interior of the bamboo forest is impossible, not the kind of forest you want to get lost in. Their density is extreme and their uniform structure and color play tricks on the eyes. It's a bizarre scene, further amplified when you have the trail all to yourself.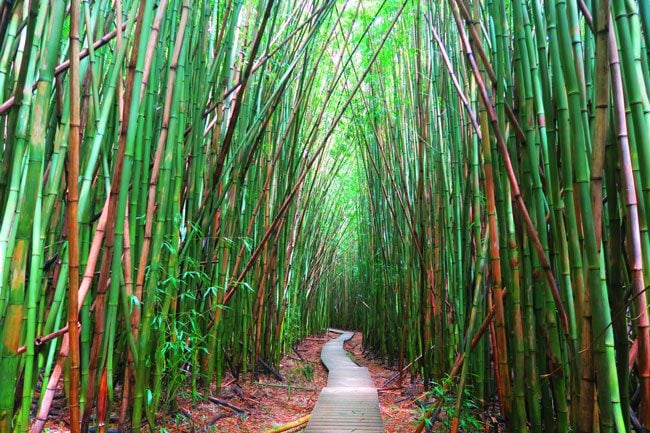 Once you clear the bamboo forest, you reach the 400-foot (120m), Waimoku Falls. The water cascades with immense force and slowly erodes the surrounding cliffs. Swimming is prohibited for many reasons, one of which is falling rocks.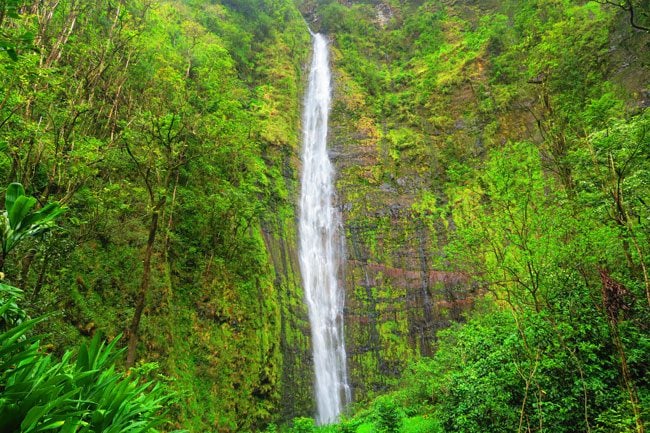 Logistics: the return hike takes about 1.5-2 hours including all stops. Be prepared for one stream crossing which you can probably skip over if it hasn't been raining too heavily in recent days. Bring mosquito repellent, drinking water and a full change of clothes.
Wailua Falls
The drive from the national park to Wailua Falls traverses through a rugged area known as the Oheo Gulch. This short stretch of road is the most slow-going and perhaps the most scenic section of the Hana Highway. Be prepared for a pothole-filled one-lane road where 10mph seems like a stretch. However, there are also waterfalls and streams galore, and everything seems to be just a little extra green.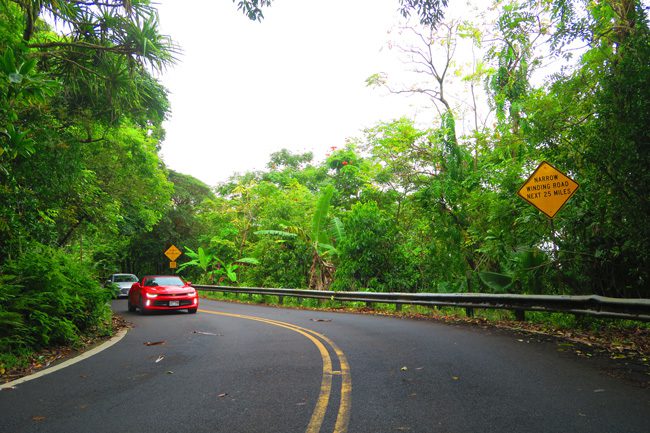 Around mile marker 45, you'll see signs (and parked cars/tour vans) for Wailua Falls. Due to the close proximity of the falls to the scenic road, Wailua Falls is a very popular stop and if you won't be going for a dip, it's also a quick one too.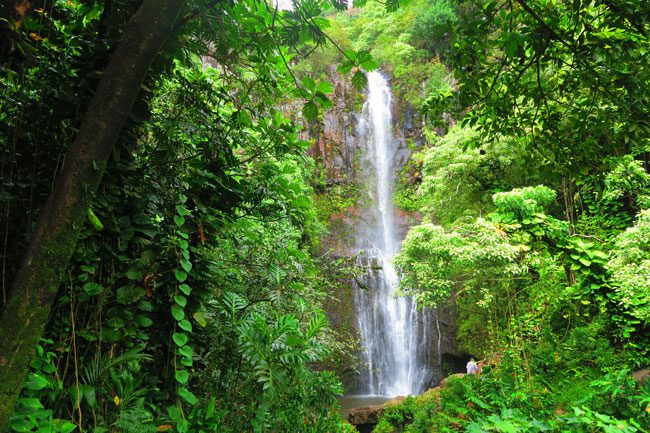 Hamoa Beach
Locals love Hamoa Beach for its clear waters, dark creamy sand and optimal bodyboarding conditions when the surf is up. It was hard for me to gauge the beauty of this beach on a cloudy day but it's nonetheless a good pit stop if you can find a parking spot (a challenging task).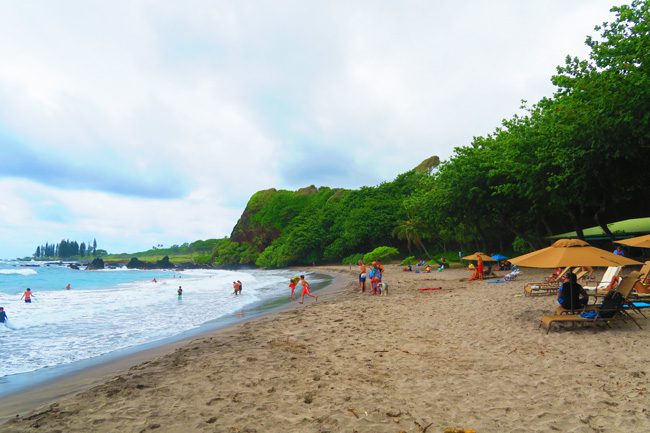 Hana
Though it's called the "scenic road to Hana", there's nothing special about the town itself. Sure, there is a historic church and organic fruit snack stands galore, but what is impressive in Hana is the laid-back way of life. Gardens are perfectly manicured, children are playing in the tropical setting without a care in the world, and time doesn't seem to have much meaning here.
Red Sand Beach
One of the must-see natural attractions on the scenic drive is Kaihalulu Beach – a.k.a "red sand beach". Park your car near the Hana High School and follow the slippery path which hugs the cliff. The trail is quite eroded and certain parts are slippery, but you'll see both millennials and seniors handling themselves just fine. Maybe it's the buzz in anticipation of what comes next…
After about 10 minutes of walking, you'll reach an overlook above the red sand beach. I'll let the pictures do the talking from here… definitely one of the best beaches in Hawaii!
Waianapanapa State Park
If you haven't already had a picnic lunch, this is the place to do so. In Waianapanapa State Park, you'll not only find picnic grounds, but also beautiful coastal trails, ancient Hawaiian sites, and one of the most famous black sand beaches in Maui – Pa'iloa Beach.
There are a few lava tubes within park grounds as well but they were closed when I visited. You can also camp here with a permit, either by pitching your own tent or renting one of the cabins. This could be a good budget option if you want to spend more than a day on the scenic drive but you'll need to book in advance and have proper camping equipment since sleeping in your car is a no-no.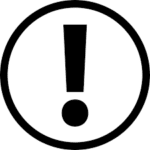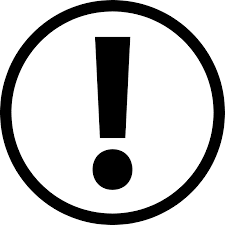 Update
Due to the park's popularity, reservations to enter Waianapanapa State Park must be made up to 30 days in advance.
Makapipi Falls
Around mile marker 25, pull over just before or after the one-lane bridge and inspect Makapipi Falls from above, as the lovely waterfall plunges beneath your feet en route to the nearby Pacific Ocean. Surprisingly, this quick stop was one of my favorites on the scenic drive and offers a lovely photo opportunity.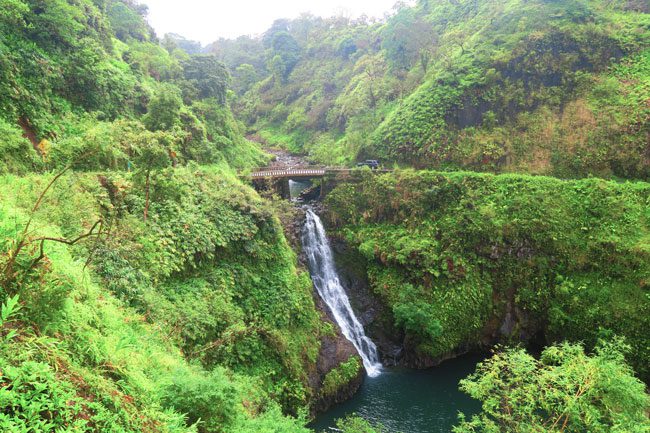 Pua'a Ka'a Falls
Located at the Pua'a Ka'a State Wayside Park at mile marker 22, walk for five minutes and reach a swimming pool fed directly by a waterfall. It's safe for children to swim here so it is a popular stop for families (some of which also take advantage of the shaded picnic area). There is technically an additional pool further upstream but access was restricted when I visited.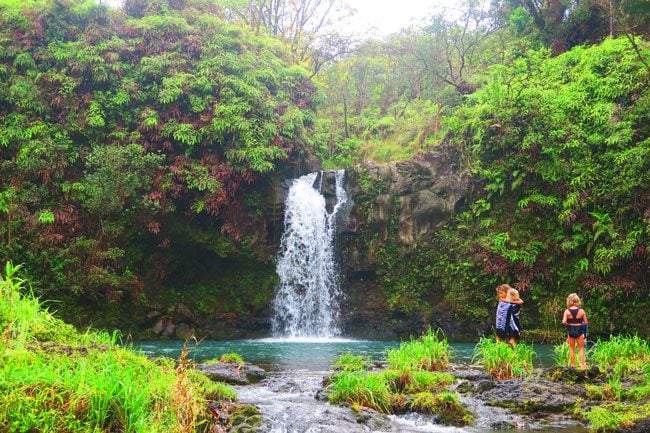 Three Bears Falls
Called Upper Waikani Falls in Google Maps, Three Bears Falls are definitely worth the stop though you might have to walk a bit as parking is prohibited directly in front of the falls. You can clearly see how these falls got their name, cascading in perfect sync to a dreamy pool which you can actually swim in by hiking down the gulch for about 10-15 minutes.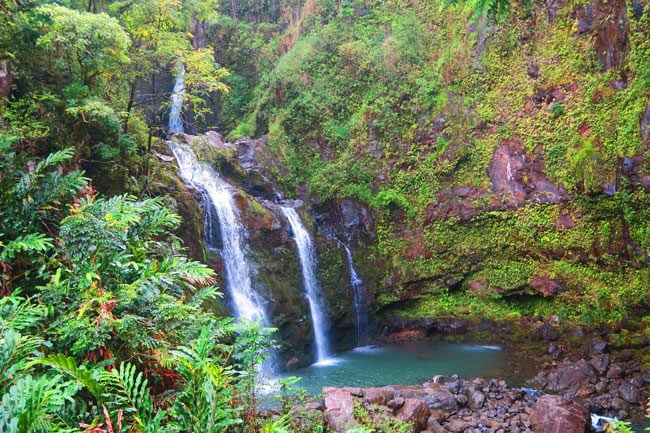 Wailua Valley State Wayside
A quick stop with proper parking that comes at just the right moment when you need a good stretch. Climb to the viewing area for great views south to a gap in the Haleakala Crater and north to the Wailua and Ke'anae Peninsulas.
Ke'anae Peninsula
If your eyes need a bit of a break from waterfalls, take a right on the rough downhill road for a quick visit to the Ke'anae Peninsula. Reminiscent in its flat appearance to the Kalaupapa Peninsula of Molokai, Ke'anae has a very quiet village where nothing really happens, a scenic rugged beach, and a picturesque church whose exterior is far more impressive than its interior.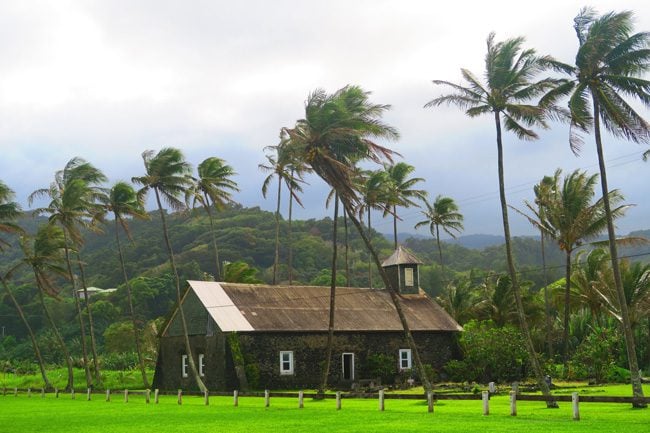 Honomanu Bay
A scenic stop at mile marker 13 overlooks the emerald bay. You might be able to spot its secluded black sand beach but getting down there is harder than it looks. I managed to find the trailhead but it was overgrown with vegetation and split by other trails that made it feel like an unnecessary maze.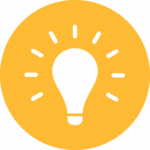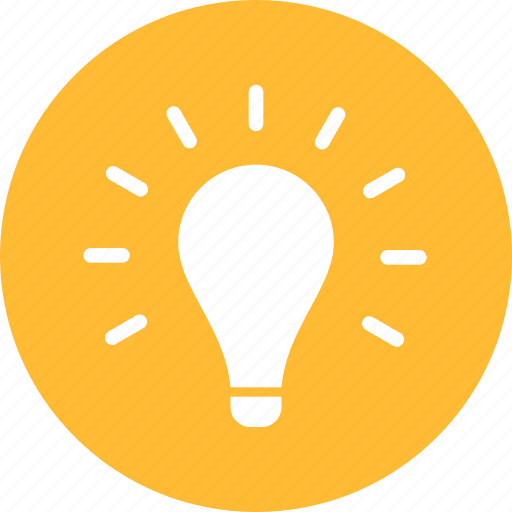 Pro Tip
The stretch of road between Honomanu Bay and Haipuaena Falls (see below) is stunning, so take it slow and pull over (where you can) to enjoy the views.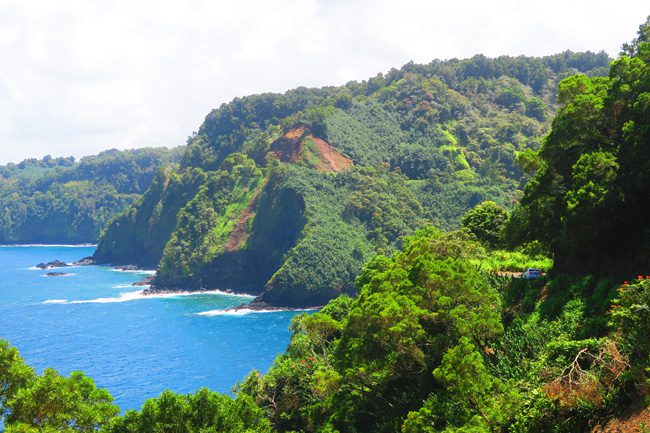 Kaumahina State Wayside
The is another "proper" pitstop where you'll find restrooms and picnic tables. However, the added value here is the awesome scenery of oncoming traffic with the backdrop of Honomanu Bay and its surrounding cliffs.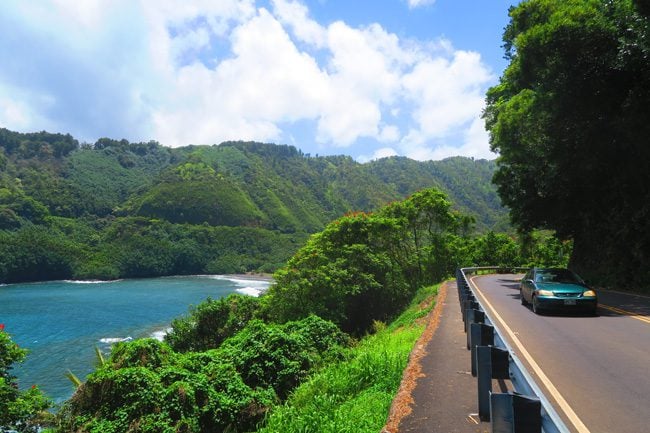 Waikamoi Nature Trail
A very rewarding 0.5-mile trail (each way) that leads hikers to a secluded picnic area via a thick forest of bamboos, mango trees, and giant eucalyptus that are all simply massive and who know how many centuries old. As you can see in the photo below, the roots are the dominant feature on this trail. It is advertised that en route, you'll reach several viewing areas but I found them to be overgrown with vegetation and not really offering much of a view.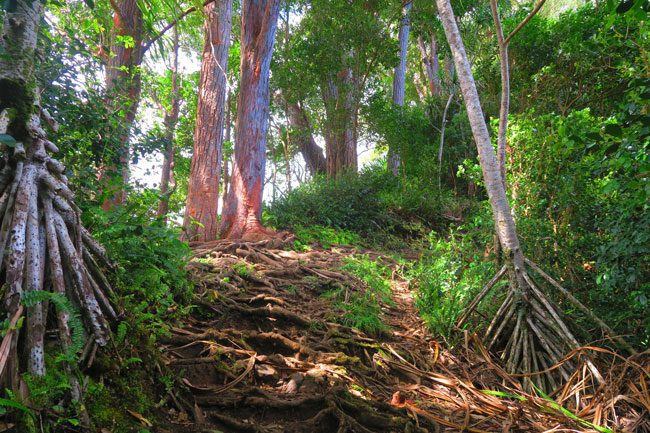 Haipuaena Falls
This "secret pool" is no longer a secret but if you're traveling with children or if it's a rare slow day on the Hana Highway, it might be worth going for a dip. There are very few parking spots at the trailhead to the falls (around mile marker 11) but you can park before or after and just walk a bit.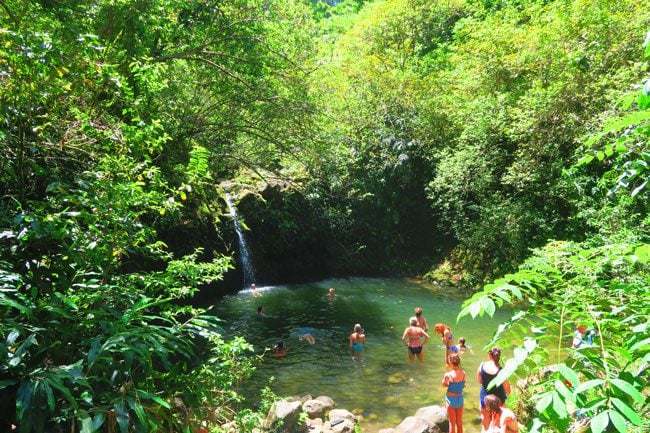 Twin Falls
When driving the scenic road to Hana the popular way (west to east), Twin Falls are the first real stop, so they do get a ton of visitors. There are two parking lots, a main and an overfill further down the road. Be very careful in general and avoid the overfill lot as car break-ins are especially popular at Twin Falls (see "Maui driving tips" for more details).
At the gated entrance to the falls (free), you'll encounter a cool food truck and later on, portable toilets. You can then detour to the lower swimming hole or continue to the more popular upper pool (be careful walking on the slippery roots). Both swimming pools are quite inviting but there are lots of others around to "share" the Eden-like scenery with you. Don't forget to pay close attention to the polygon rocks on the side of the upper pool.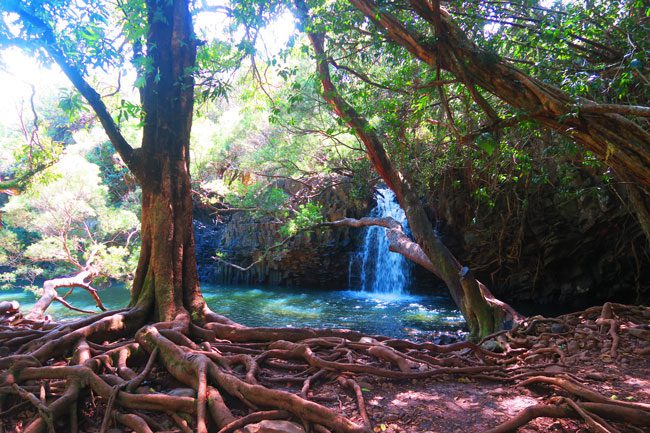 Got More Time?
If somehow you still have time on this busy day, stop at Hookipa Lookout and its beach to watch the surfers and meet the sea turtles (see day three's itinerary for details). In any case, you'll likely be hungry after a long day so I recommend pausing in old-sugar-town-turned-hipster-central Paia for dinner. The Paia Fish Market is definitely the top choice. I went for the mahi burger with a side of cajun fries, but you can also choose from fresh fish dishes whose price fluctuates daily (expect to pay approx. $20).