Like giant pearl necklaces floating in the warm blue ocean, the Tuamotu Atolls are like nothing you've ever seen before. Thin slivers of coral rock surround endless lagoons, where traditional Polynesian life moves extra slow and rich marine life awaits you beneath the gentle waves. Rangiroa is known as 'the Infinite Lagoon'. It's not only the second biggest atoll in the world, but also one of the best scuba diving destinations. Encounters with families of friendly dolphins, scary looking sharks and thrilling drift dives are all part of the daily routine in Rangiroa. Plan your trip to scuba diving heaven with this Rangiroa Travel Guide and don't forget your dive card!
About This Rangiroa Travel Guide
I spent three months in French Polynesia, as part of a six-month backpacking trip across the South Pacific Islands – with 5 nights in Rangiroa. I later returned as a tour guide to Rangiroa in late 2019, visiting the atoll as part of a cruise from Tahiti to Easter Island. This travel guide to Rangiroa was written based on my experiences and is meant to help you make the most of this destination. The Rangiroa Travel Guide is geared towards independent travelers, but any visitor will find it useful.
Heading off to French Polynesia? In-depth island guides to all 5 archipelagos await you, including sample itineraries and essential travel tips & tricks.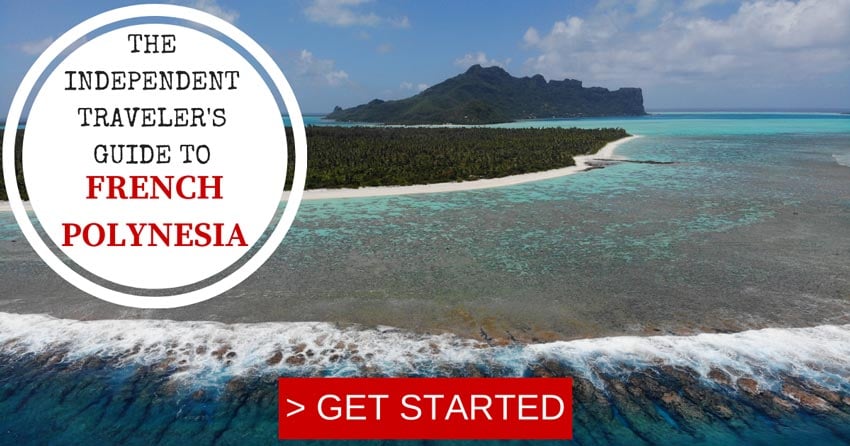 Tahiti, Tailor Made!
The Islands of Tahiti are among the last places to be colonized by mankind, 118 islands, each with its unique personality.
Get expert advice and assistance with planning your trip to the destination where tropical dreams come true!
---
Why Should You Visit Rangiroa?
Rangiroa is to scuba diving what Bora Bora is for the ultimate luxury vacation. It's one of those destinations that's on every serious diver's bucket list. Come here if you're already a certified diver and come here pretty much just for the diving. Rangiroa is known for having the greatest chances of seeing 'the big stuff' like sharks, dolphins, and manta rays while offering superb drift dives. If you're looking to do only a small number of dives and/or looking for something to do beyond scuba diving, consider Fakarava instead.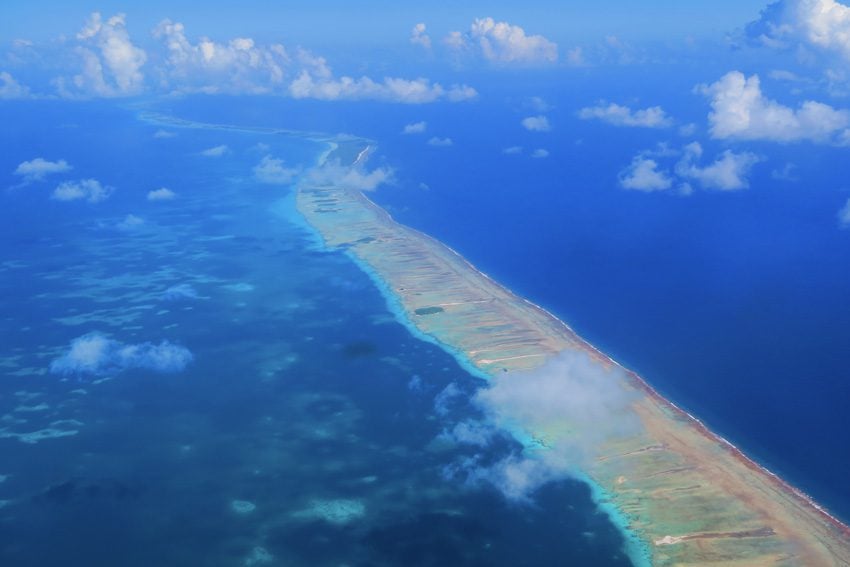 ---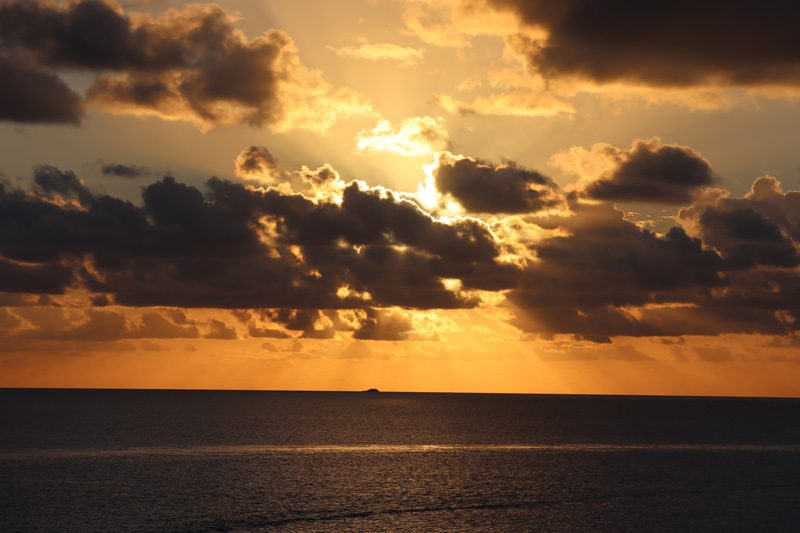 What's Included In This Travel Guide To Rangiroa?
Several sections make up this travel guide:
Rangiroa Travel Guide Map
Click on the image to open in Google Maps. This map features all the highlights mentioned in this guide.
Facts & Brief History
Before diving into what Rangiroa has to offer, let's briefly discuss the uniqueness of the island and its archipelago.
The Tuamotus Atolls
Rangiroa is part of the Tuamotu Archipelago of French Polynesia. Consisting of 78 islands and atolls, the Tuamotus form the largest chain of coral atolls in the world, covering an area of the South Pacific roughly the size of Western Europe!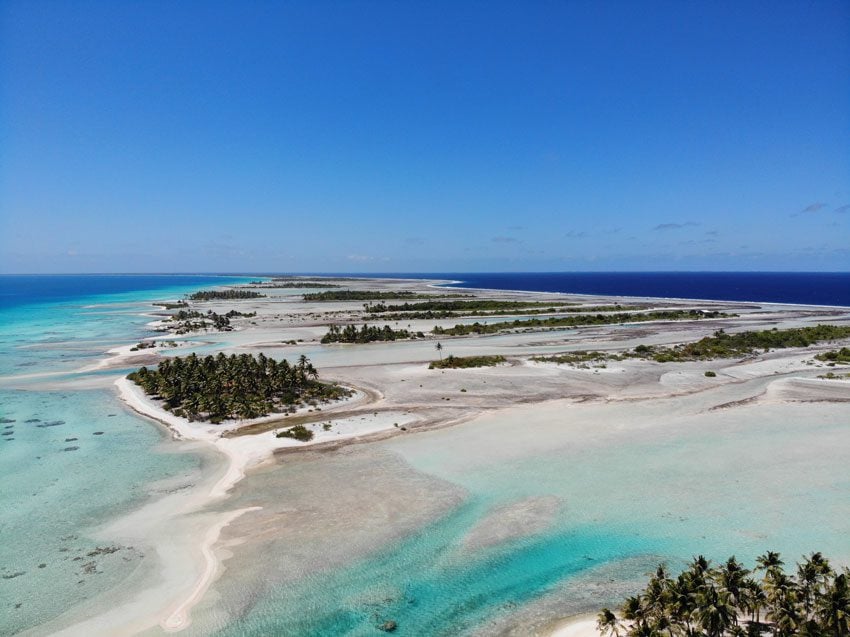 An atoll is basically all that's left from a once 'proper' island that had a mountainous center surrounded by a lagoon, like Bora Bora, Maupiti, and the rest of the Society Islands. At some point, the extinct volcano began to slowly sink and all that was eventually left is the coral reef that once surrounded the giant. The atoll sits slightly above sea level, with palm trees being its tallest features. As long as the coral can keep growing upward, the atoll will survive.

Atolls do not usually completely encircle the lagoon. Where rivers once flowed from the mountains into the ocean, coral could not form. These are known as lagoon passes. Some passes are deep enough for ships to travel through and they also serve the purpose of draining the lagoon during the tides.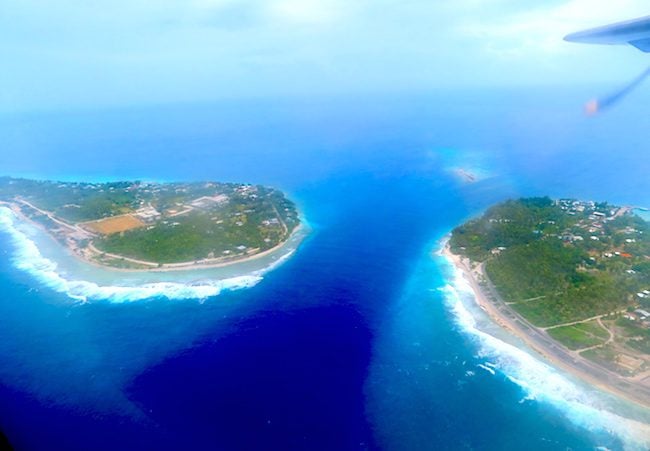 Not much grows on an atoll and there are hardly any freshwater reservoirs. While ancient Polynesians managed to settle here sometime after 1000 AD, the first European visitors did not find much interest in these flat, infertile and odd-looking islands.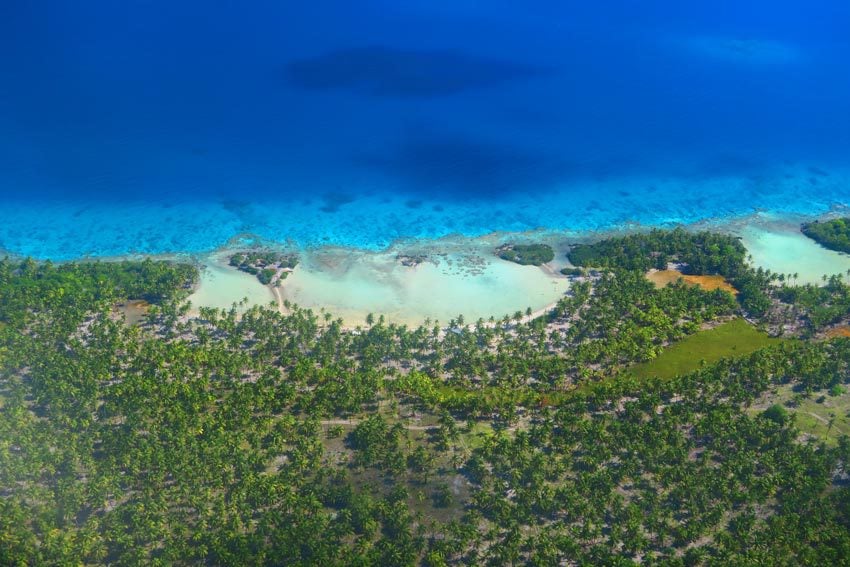 In the 1970s the French government took advantage of these remote atolls to test nuclear weapons. The deep enclosed lagoons were ideal grounds for testing, and though this practice has long been halted, its aftermath is a HUGE issue for islanders until this very day.
These days, the economy of the Tuamotu Atolls heavily relies on black pearl farming, copra production, fishing and scuba diving-oriented tourism.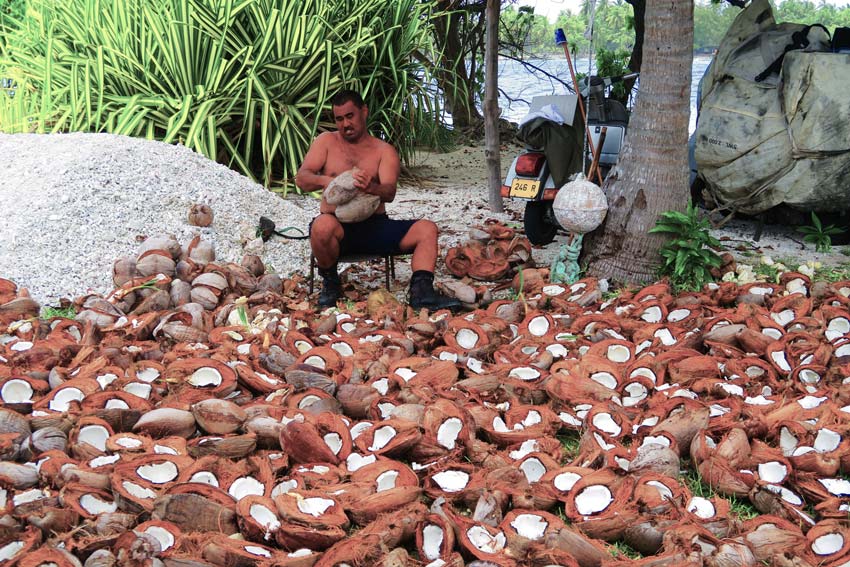 Rangiroa
Rangiroa is the largest atoll in the archipelago and the second biggest atoll in the world. In fact, it is so big that you can fit the entire island of Tahiti inside and still have some leftover space. Its lagoon, accessed via the Tiputa and Avatoru passes is so massive, that it has its own weather patterns and horizon (you cannot see the other side of the atoll from any point). The atoll is made up of over 400 small motu (islets) connected, with the bulk of its roughly 3,000 residents living in villages near the passes.