Day 3: Wild West Coast Beaches
The third of your 5 days in Molokai is another relaxing one. We'll head to the desert-like west coast of Molokai to the island's finest beaches.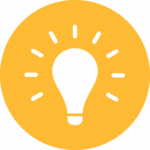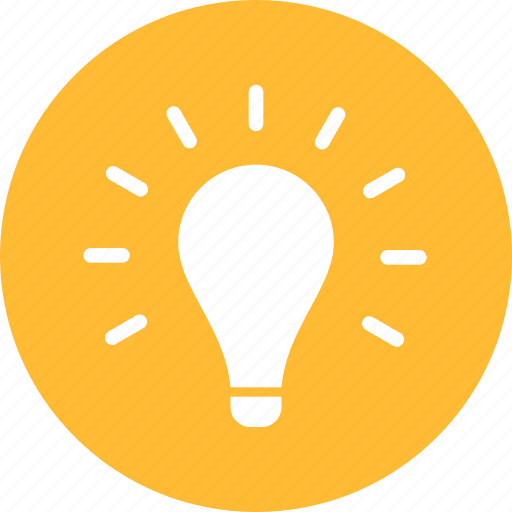 Pro Tip
You can combine one of the beaches listed here with either day two's itinerary (Kalaupapa) or tomorrow's (Molokai Forest Reserve). However, keep in mind that it will take about 35 minutes to reach the beach and a further 30+ minutes to get back to the Kaunakakai area. I personally devoted a full beach day to the west and then drove for the sunset post Kalaupapa visit (returning to my Wavecrest condo well after 8 pm).
Scenic Drive from Kaunakakai
No need to get an early start on this day so enjoy your morning, head to town for a stroll, and either prepare or buy some lunch and snacks for your day at the beach(es). I also recommend packing plenty of water and some form of shade if you "suffer" from direct sunlight. In any case, bring your beach gear and the usual sun protection (lotion and large hat).
From Kaunakakai, head on HWY 460 in the direction of the airport and just keep going. Before the turnoff to HWY 470 (Kalaupapa), don't forget to look back and catch a view of Molokai's gorgeous coral reef – such a rarity in Hawaii. Over here – on the saddle between the island's two volcanoes – the scenery quickly changes and is very arid despite the presence of a number of agricultural farms (GMO fields, much to the discontent of a few health-conscious residents).
After the airport, pull over on the side of the road whenever you feel like it. There are a number of unofficial scenic spots where you can admire the rolling red-soiled hills meeting the blue ocean. You'll eventually enter Molokai's Kaluakoi region which was for many years home to the island's only resort and golf course. The resort is long gone but there are a few condos left (see "where to stay" section).
Kawakiu Beach
By far the prettiest beach I visited in Molokai and right up there in my list of best beaches in Hawaii. Kawakiu Beach is actually a series of sandy coves that are hugged by eroding limestone cliffs whose fine interior layers are exposed to the elements. The southern cove is the main beach, where you'll find shade, relatively calm waters, and an out-of-this-world natural wading pool!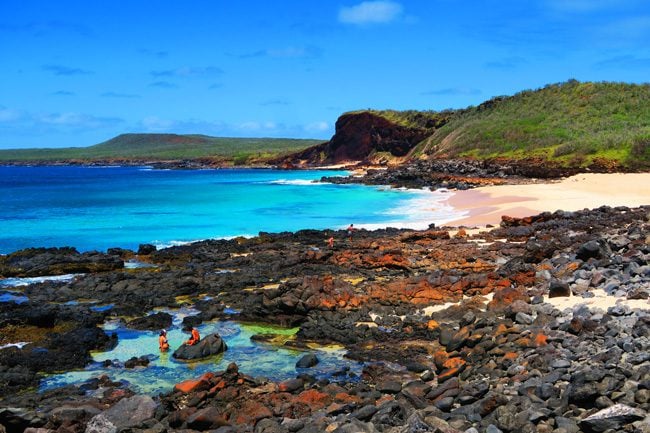 To get to the more secluded coves, cross the beach and pick up the trail heading north along the cliff line. After a few minutes you'll get a sense of where to park it, and the further you go out, the less of a chance of seeing a soul.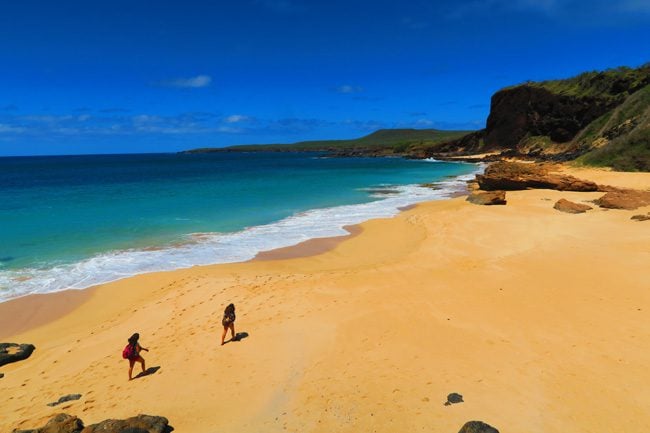 Logistics: keep in mind that swimming is dangerous on the west coast during the winter months and there ain't gonna be anyone to come rescue you. Park your car in the Paniolo Hale parking lot and walk for a few minutes to pick up the beach's trailhead. Alternatively, you can continue driving on the dirt road and park right in front of the beach. There are (obviously) no facilities so bring everything you need with you.
Kepuhi Beach
A well-marked trail leads from Kawakiu Beach to Kepuhi Beach and even if you aren't planning to beach-hop, it's worth walking up the path to catch a view of the two golden beauties. The beach itself is even rougher for swimming and is backed by the former resort-turned-condo.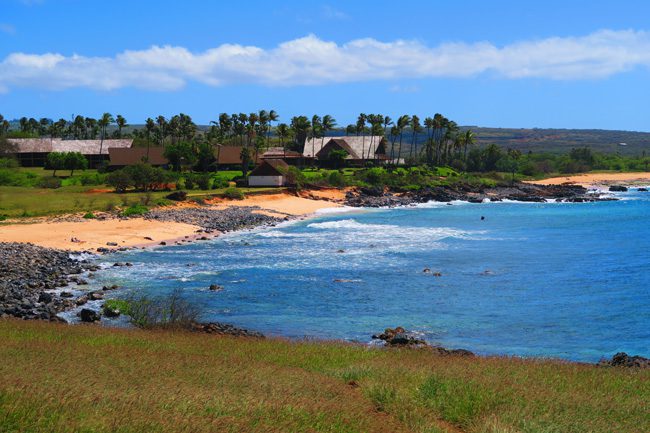 Papohaku Beach
This is where you want to wrap up this beach day with a sunset that will live in your memory for a very long time. Stretching for over two miles, Papohaku Beach is blessed with some of the softest sand I've ever stepped on, and since it is so immense, you can easily find your very own spot to disappear in. Oahu is clearly visible in the distance on an average day, and strolling up and down the beach, as you await the setting sun is quite a must.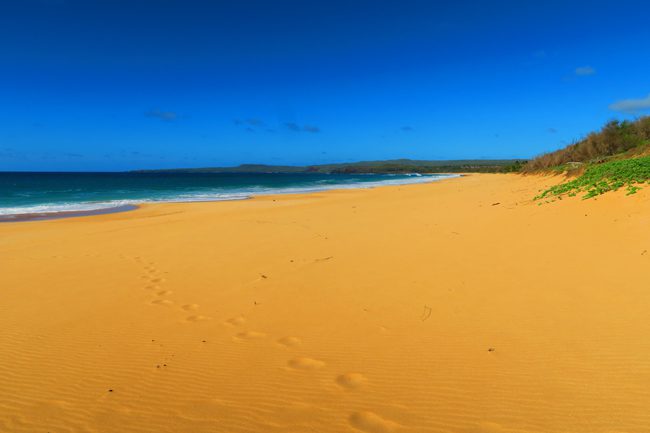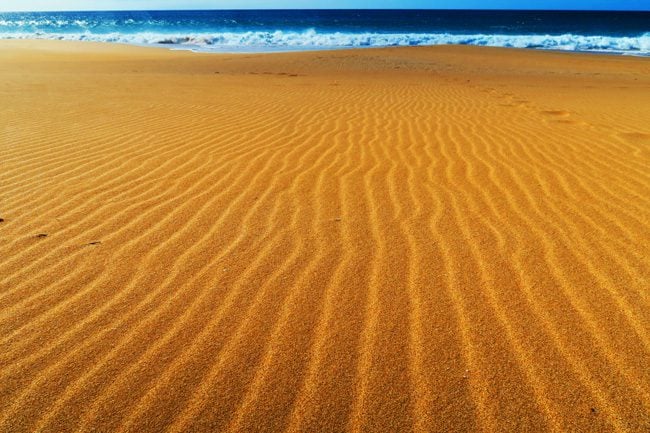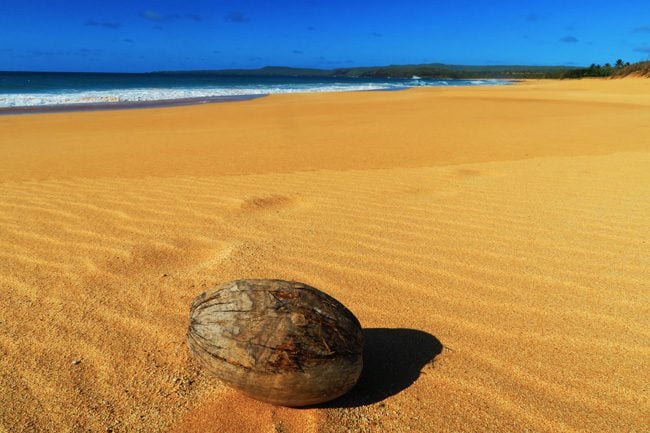 Swimming, on the other hand, is very hazardous out here so stick to the beach. On a windy day, the flying fine sand will be quite annoying, but moving to one of the wooden benches overlooking the beach will do the trick. Sunsets are (obviously) quite glorious, and though I can never quite see them myself, that "green flash" just before the sun's final dip on the horizon is supposedly quite visible from this beach (binoculars will come in handy for this).