5 Days In Molokai itinerary
Day 5: Halawa Valley & Beach
The last of your 5 days in Molokai will be spent exploring the magical Halawa Valley, followed by a refreshing dip in its twin beaches. This is yet another active day in Molokai so prepare for an awesome (and wet) hike!
Logistics for the day: Halawa Valley can only be hiked with a guide since the trail passes through private land. Do not attempt to hike on your own as you will piss off local residents and get a mouthful about this, which completely goes against Molokai's true aloha spirit. So pre-book at least two days ahead of time with Halawa Valley Falls Cultural Hike ($60) and keep in mind that leaving a voicemail is standard practice in the absence of cell phone reception in the valley. You will be required to meet just before the Halawa Beach parking lot at 9 am, where you will see makeshift signs (tours depart at 9:30). You can also just show up randomly and join the hike but that's pushing your luck.
The hike to the waterfall and back takes approx. 3-4 hours and includes swimming at the falls. The hike itself is mostly flat going and involves crossing at least one stream, so wearing sandals is recommended. Bring mosquito repellent, a full change of clothes, beach gear for later, sun protection, food, snacks, plenty of water, cash.
Driving to Halawa Valley
Around mile marker 25, the coastal road – which is already quite narrow at this point – becomes even narrower, and begins to twist and bend as it rises and then descends towards the valley via a forest of eucalyptus trees. Drive with extra care as you negotiate the blind spots.
As you begin to descend to the valley, the Pacific Ocean comes back into view as the green of the lush and deep ridges meets the ocean's blue. A few seconds of further slow driving and the Halawa Valley itself makes an appearance, crowned by the Moa'ula and Hipuapua Falls in the distance and topped off by the valley's twin symmetric beaches.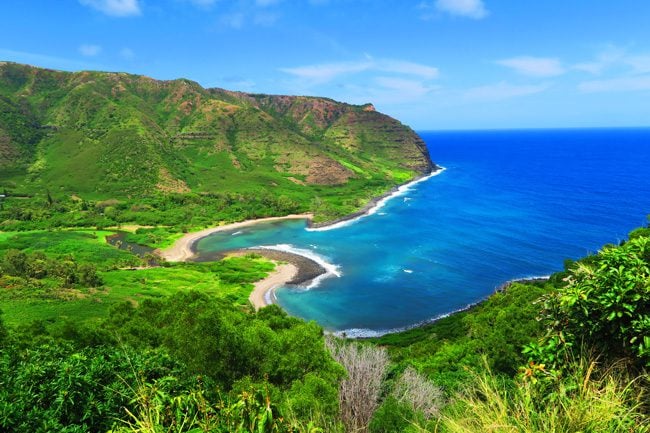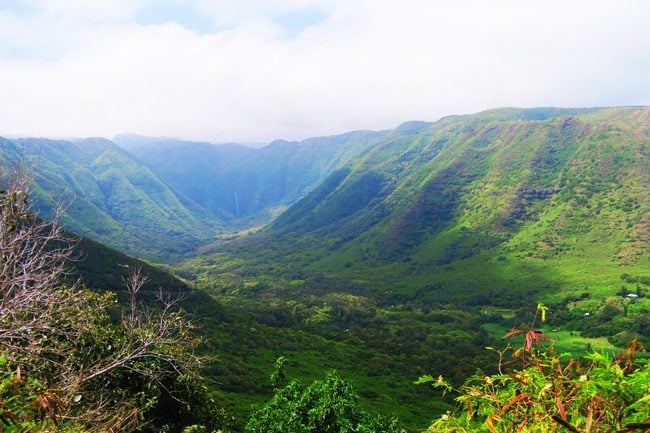 Once you've made it down, look for the picturesque old church. Looking completely out of place, the church held Sunday services until recently shutting down for essential structural repairs (for which there currently are no funds available). A few meters later is a nice coconut grove and a waiting area. This is where the hike will commence. At the very end of the road is the Halawa Valley Beach Park. This is where you'll park the car and later reach the beach.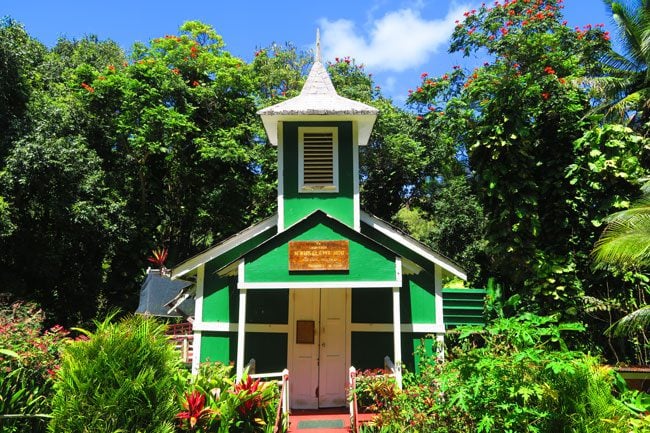 Halawa Valley Hike
Together with the hike to the Kalaupapa Peninsula, Halawa Valley was one of the highlights of my visit to Molokai. A sacred place for ancient Hawaiians, the fertile valley was once home to over 1,000 residents who mainly grew taro, much like in Waipio Valley on the Big Island. This all ended when a tsunami struck the valley in 1946 and today, very few residents remain in the most isolated of the inhabited areas of Molokai.
The guided hike in the Halawa Valley begins with a stroll through the former taro patches and irrigation ditches. There are but a few working plots these days, though locals are working on a community project that will involve the island's children restoring the plots and learning the ancient ways in the process.
You then enter the thick rainforest, where the real fun begins. Every few minutes, your guide will point out ancient stone structures on either side – some of which are former temples (heiaus) not to be messed around with – along with at least a dozen or so fruit trees that totally make you understand how self-sufficient valley residents could be. There are giant centuries-old mango and avocado, cacao, breadfruit, jackfruit, papayas, passion fruit (lilikoi), nuts, oranges, and even wild coffee trees.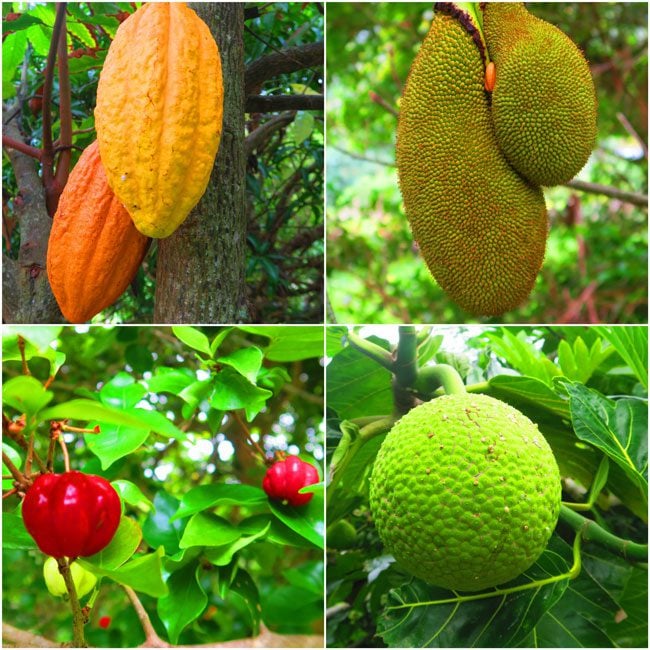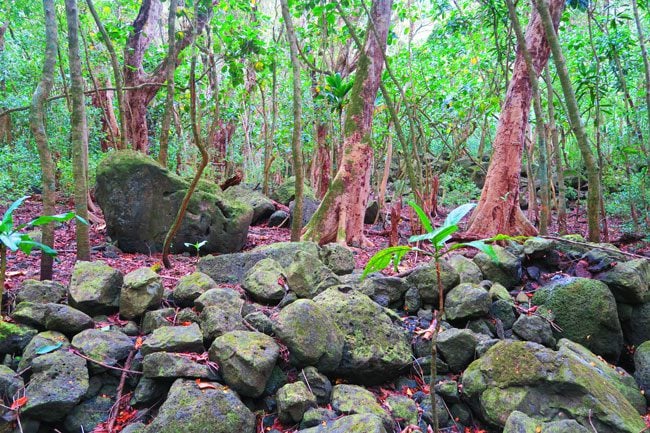 There's definitely no need for a supermarket here and, heck, you can even satisfy your need for morning caffeine! And whatever the trees don't provide, the shotgun will, with the valley's current residents still hunting deer and wild pigs whenever they're short on protein. It is all very reminiscent of another valley in the Pacific, this time the Hakaui Valley of Nuku Hiva in the Marquesas Islands and its waterfall (hint hint).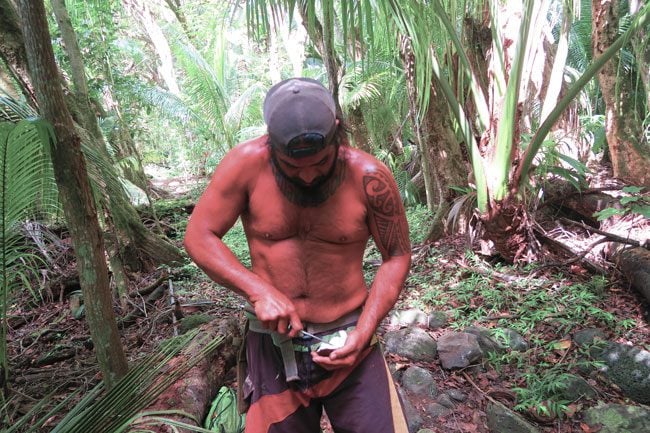 With your stomach quite full from all the tastings along the hike, you catch your first glimpse of the Moa'ula and Hipuapua Falls and a mad dash begins to reach their source as if you've just discovered the final piece of some treasure map. At their source, a lovely natural swimming pool is waiting for you. You're free to splash, cliff jump, and get a massage from Mother Nature!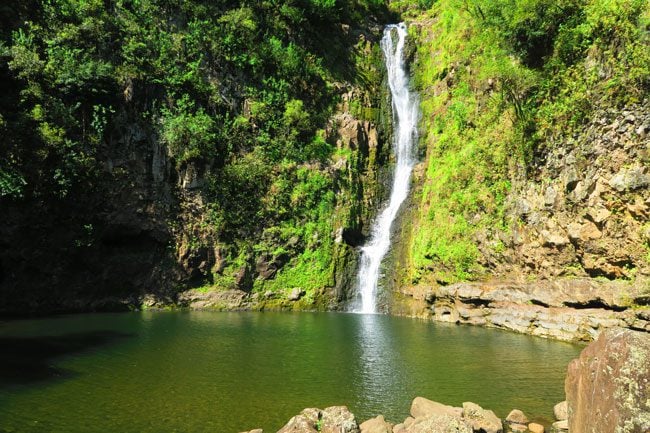 Halawa Beach Park
This beach is an absolute stunner! Well, there are two beaches here that totally look like twins. The northern beach is much longer and a bit more secluded than its southern twin, but does involve crossing a stream. From just beyond the parking lot, there's a great wide-angle view of the valley and its waterfall, and from the beach, you can spot humpback whales in season. As with all Molokai beaches, be careful in the water and exercise caution during the winter months.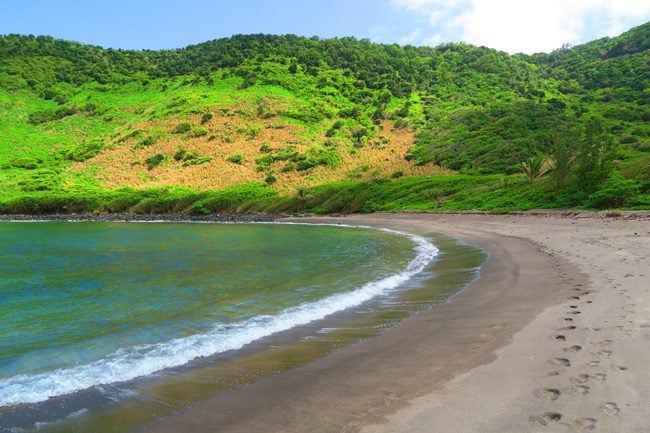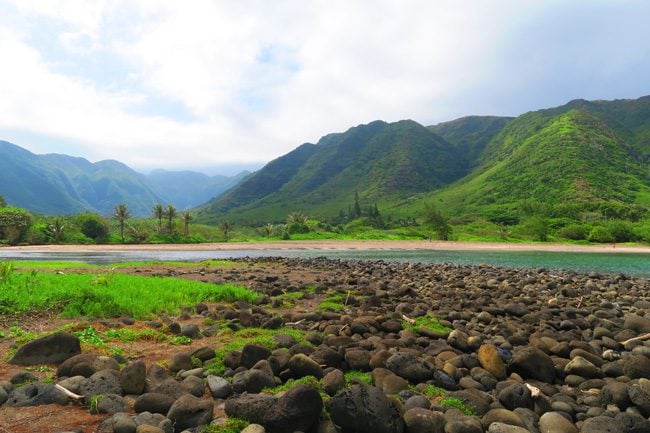 What's Next?
I hope you've found this 5 days in Molokai sample itinerary useful for planning your own adventure! Visiting other Hawaiian islands? Sample itineraries, guides to the best beaches and the must-see highlights are all waiting for you in the Hawaii Travel Guide collection. Aloha!
Looking for More Information on Molokai?
---
Hawaii, Tailor Made!
The Hawaiian islands are among the last places to be colonized by mankind, five main islands, each with its unique personality.
Get expert advice and assistance with planning your trip to the destination where tropical dreams come true!
---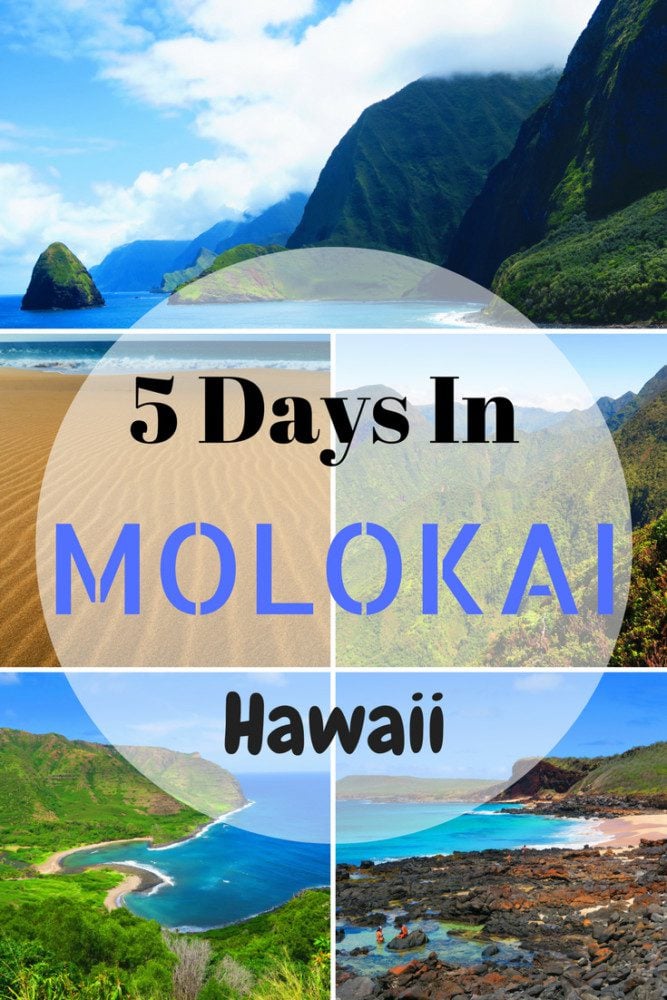 Pin These Images To Your Favorite Boards!