From its grand monuments to its incredible food scene, Rome simply has it all. It's one of those classic European cities that can be visited multiple times with each visit devoted to a different flavor. Sure, you won't be the only ones visiting the Eternal City but with this detailed 5 days in Rome sample itinerary, you'll certainly have the upper hand. They say that Rome wasn't built in a day, and neither is the time needed to plan your own Roman adventure, so let's get started.
Rome Travel Guide Collection
Planning or thinking about a trip to Rome? Have a look at additional Rome travel guides, including essential Rome travel tips and the best places to eat in Rome!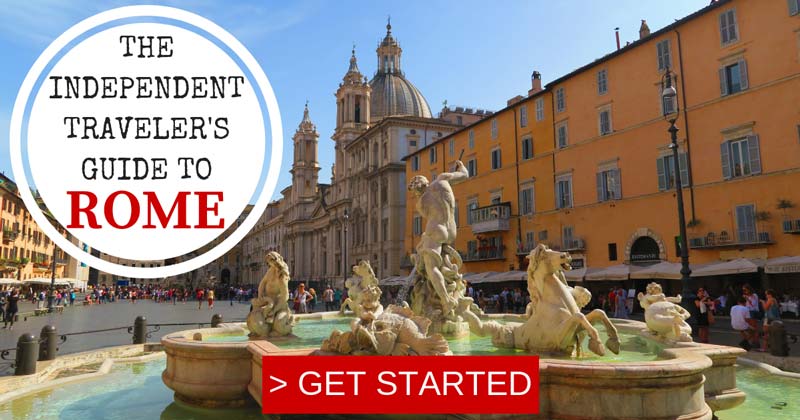 About this Guide
This 5 days in Rome itinerary is based on my own travels and very extensive research. I've visited Rome on several occasions, most recently, at the beginning of June on a couple's trip. Our preference for this particular trip was to really "act like tourists", combining sightseeing with good cuisine. We primarily explored Rome on foot, clocking many miles each day but also had time to rest and to stroll around at night. Every restaurant was thoroughly screened prior to the trip, with the help of local Italian friends and folks from home who paid a visit before us.

Quick Tour of Rome
Here's a quick video tour of Rome!
---
What's Included in this 5 Days in Rome Itinerary?
Several sections make up this itinerary:
5 Days in Rome Map
This map contains all the places mentioned in this Rome sample itinerary. Click on the image to open in Google Maps.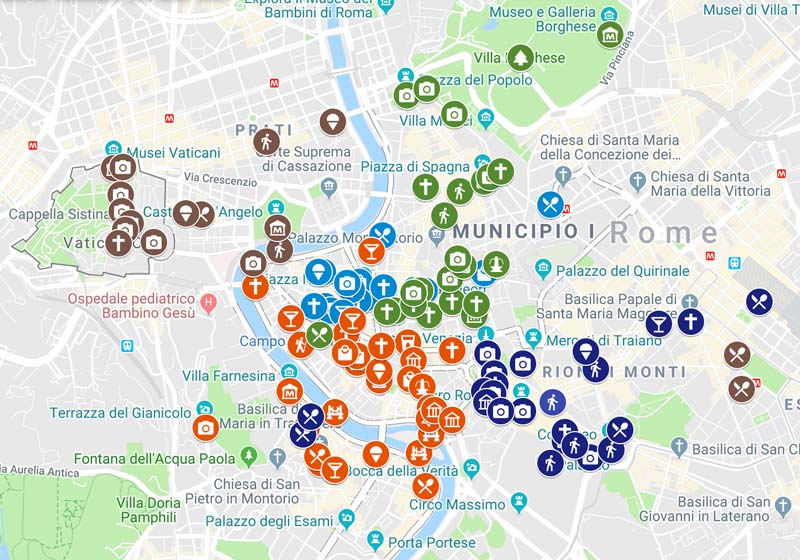 Rome Travel Tips
Throughout this 5 Days in Rome itinerary, I'll share with you specific travel tips in each section. However, I highly recommend going through this article highlighting general travel tips for planning a visit to Rome.
Where to Stay in Rome?
Choosing where to stay in Rome is a crucial ingredient in your trip. I highly recommend booking your accommodation well ahead of time as the city gets a lot of tourists, each looking to strike a bargain. Here's a list of all Rome accommodations that you can book online.
I personally recommend staying on the outskirts of the historic center, preferably on the side close to the Tiber River near Campo de Fiori and Piazza Navona. That way, you're within walking distance of all the major sites. In the Vatican and Prati districts, you can often strike better bargains but you'll need to put in extra effort to get to some sites and there isn't much to do at night. The Vatican is quite a tourist hotspot during the day and Prati is an upscale neighborhood squeezed between the Vatican and Piazza del Popolo. The chic neighborhood of Trastevere is very popular with tourists, combining a somewhat local setting, a rich culinary scene and relative proximity to all major sites. Lastly, if you want to stay in a "hipster" part of Rome where students like to hang out, consider the neighborhood of Monti.
We chose the Maribea Rome Center near Piazza Navona. We booked this accommodation several months in advance and kept checking for better value-for-money in the months leading up to the trip but really could not find an excuse for switching elsewhere. This place is essentially a divided apartment with three separate ensuite units. It's perfectly located and even allowed us to dine in the historic center and walk to Trastevere and back post-dinner. The units themselves are basic but newly renovated and well-stocked (even with a safe and small fridge), though lacking natural light. The best part was the self-serve breakfast. Since all food is accessible 24/7 so you can grab what you want, when you want. Apart from the lack of natural lighting, the only other drawback was the fact that the rooms are not cleaned over the weekend.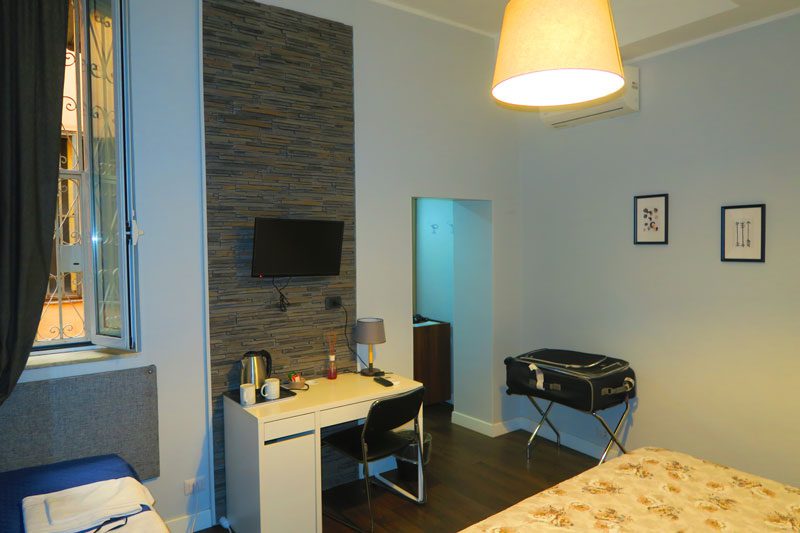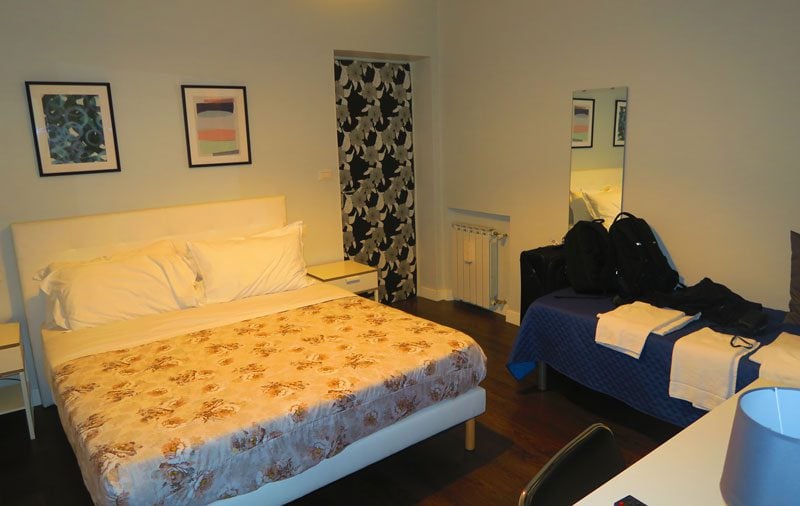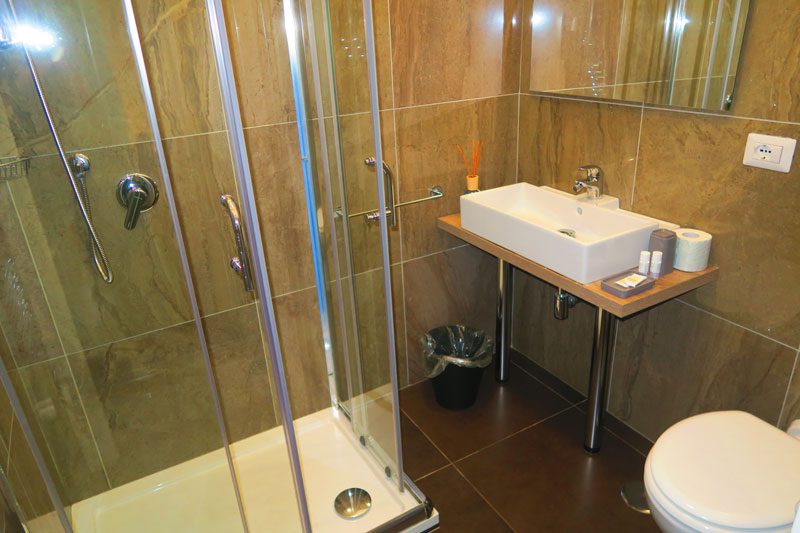 For a more luxurious stay, consider The Inn at the Spanish Steps and The Gran Melia Rome – both are highly recommended for romantic getaways.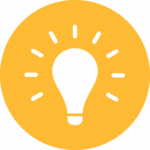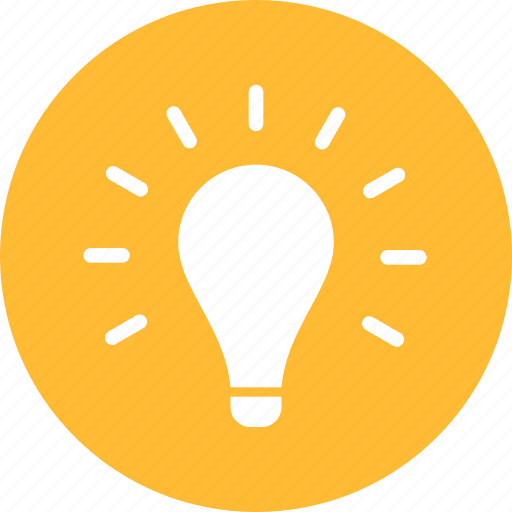 Pro Tip
Rome charges each adult visitor a 3.50€ per night tourist tax which is to be paid at the time of check-in.
Skip-the-Line Tickets
Nearly 10 million tourists visit Rome each year and they all wish to visit its major sites. Unless you wish to waste hours in line, you must purchase your tickets in advance for all major Rome attractions. You will be paying a small premium for skip-the-line tickets but it is well worth it. You can also purchase tickets directly from the official website.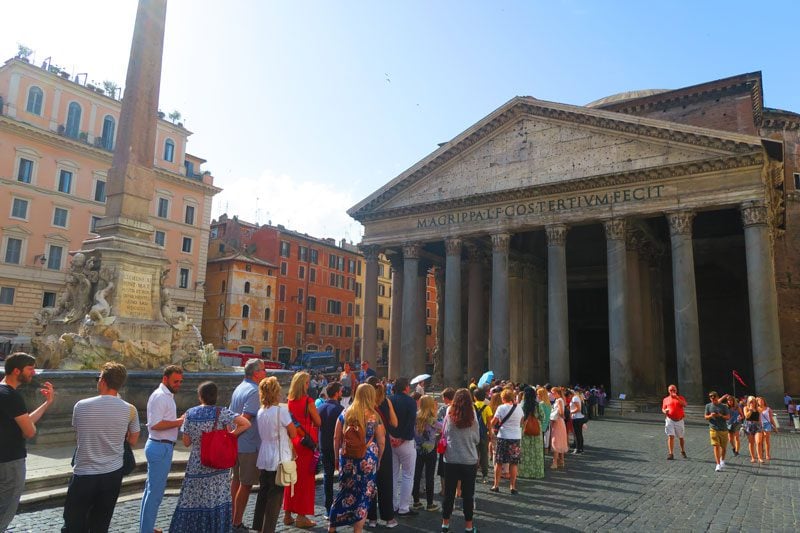 If you plan on doing a lot of sightseeing and not relying solely on your feet for getting around Rome, check out the Omnia Rome & Vatican Pass and the Roma Pass. Each offers entry to a different set of attractions (perhaps with some overlap) as well as other perks. I did the math and found them to be too expensive for what I was looking for, but they might work for some.