Ia Orana, welcome to paradise! A trip to Tahiti and French Polynesia is something you'll never forget. With 118 islands stretching across a chunk of the South Pacific Ocean the size of Western Europe, it's important to pick and choose the right islands for you. While a week in French Polynesia is a barely enough to scratch the surface, it's a whole lot better than nothing! Here's a sample 1 week in French Polynesia itinerary that combines a visit to three dream islands.
* Cet article est disponible en français *
I spent three months in French Polynesia while backpacking across the South Pacific Islands. While no two islands are the same, it's key to avoid trying to see too much. This is paradise, after all, so leave plenty of time for relaxing. Independent travelers to French Polynesia will discover that there's way more to this destination than just luxury resorts. It all depends on you.
Heading off to French Polynesia?
Free travel guides to 11 islands await you, plus tailor-made services to make your vacation to paradise unforgettable!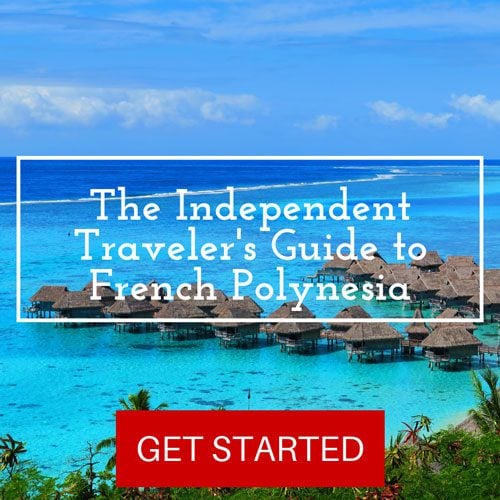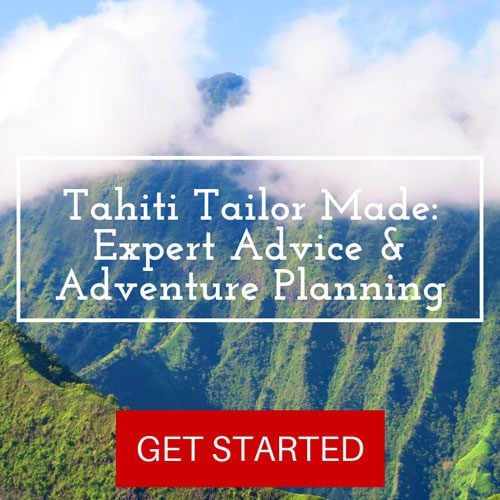 ---
Part 1: Papeete, Tahiti (1 Day)
Tahiti is your gateway to paradise, and though deserving more than just a single day, you aren't here for a very long time. Spend the night at the Hotel Sarah Nui, comfortably situated in the center of Papeete and close to the ferry terminal to Moorea.
Start your morning with a visit to Papeete Market – the most colorful market in the South Pacific. Shop for anything from black pearls to sweet mangos, and enjoy the exotic vibe.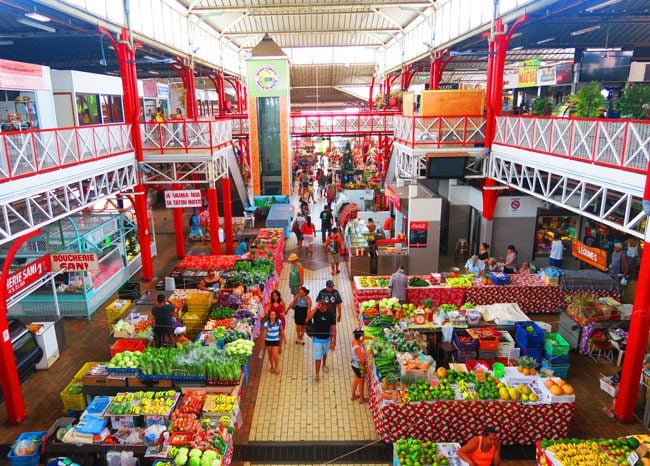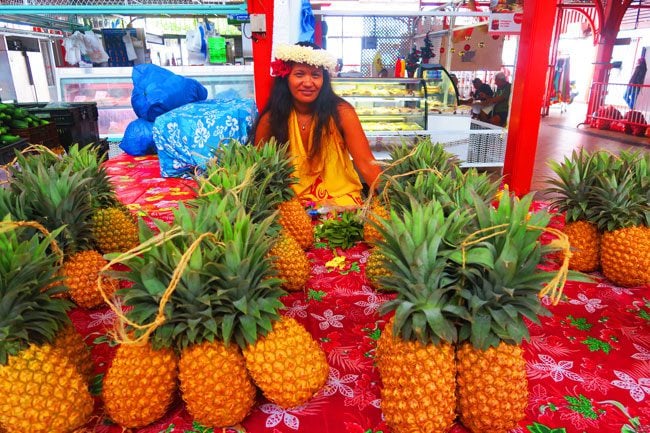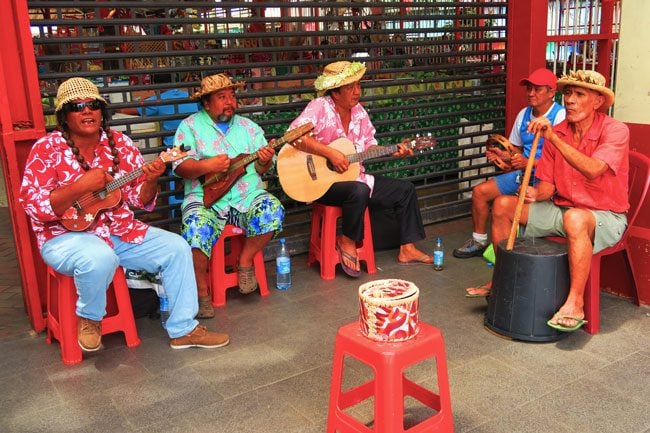 In the afternoon, head out on a walking tour of Papeete, checking out its colonial style buildings, charming cathedrals and laid back waterfront.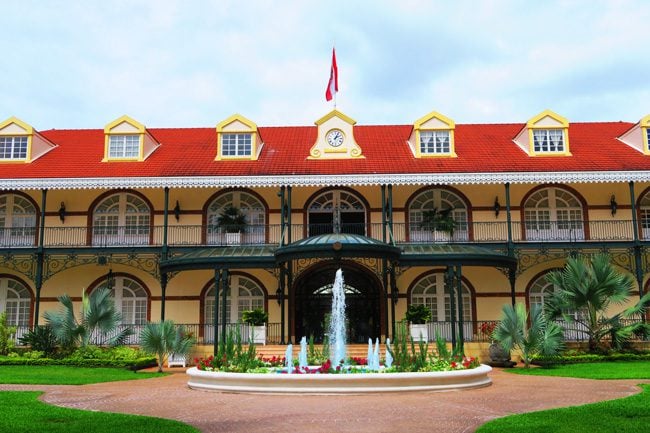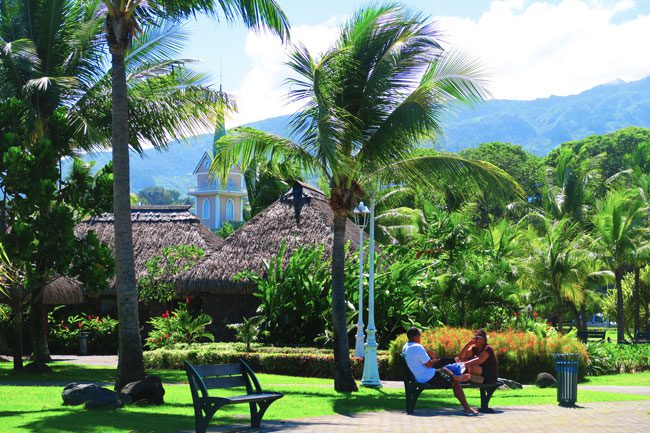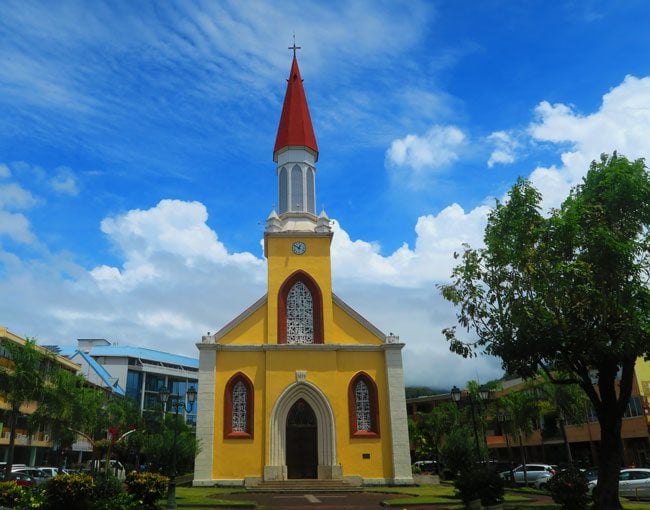 For dinner, head to Place Vaiete and experience the cuisine of the legendary roulottes. Tahitians love to eat out, and these food vans serve large inexpensive portions of local food, Chinese classics, and even French crepes!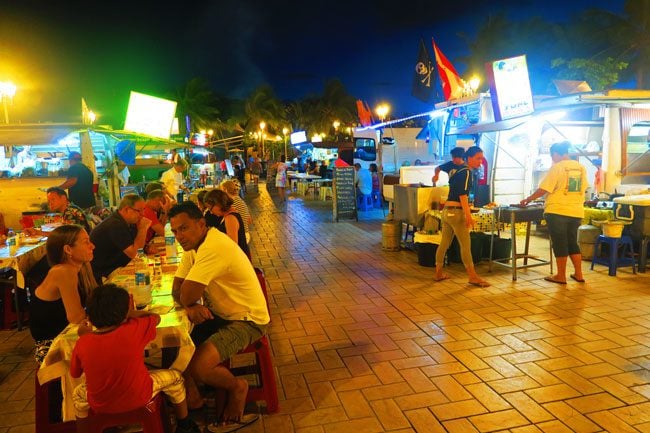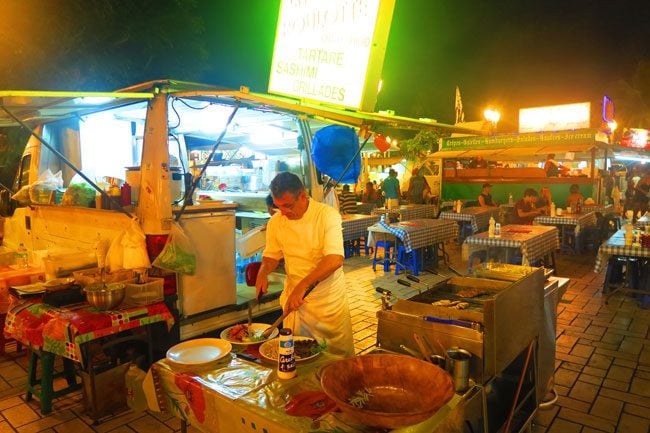 Have a look at this sample itinerary for lots more information on how to spend a day in Tahiti
Part 2: Moorea (3 Days)
Moorea is just 30 minutes by ferry from busy Papeete, yet it feels like a different world. The excitement is already in the air as the ferry inches closer and closer to Moorea, and maybe a few dolphins join to escort you into port.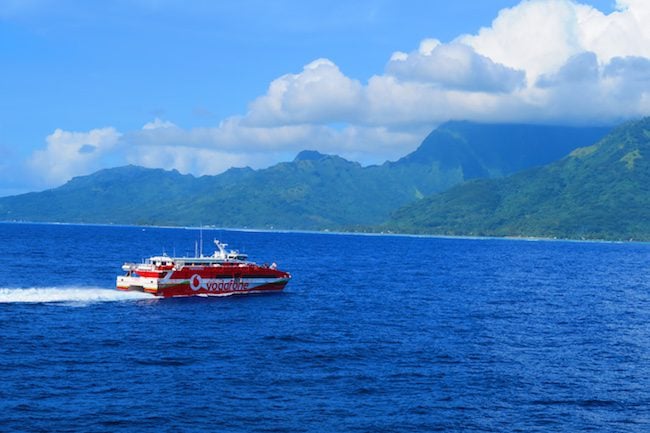 Moorea is shaped like a giant heart, thanks to its signature twin bays: Opunohu and Cook's Bay. It's the kind of island that has a little bit of everything for everybody: from high-end luxury resorts to family owned pensions, from thrilling hikes to white sand beaches and from lazy snorkeling to world class scuba diving.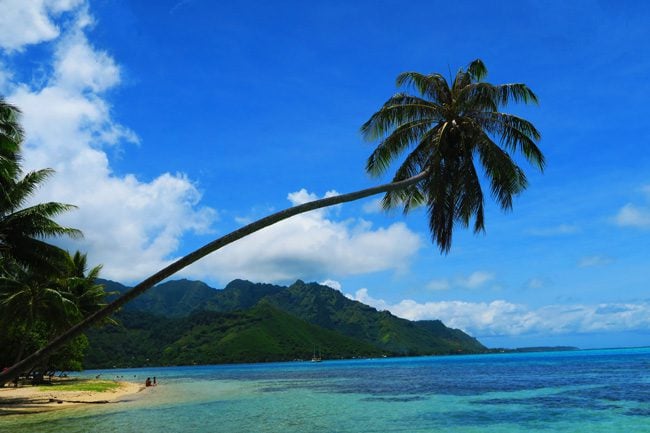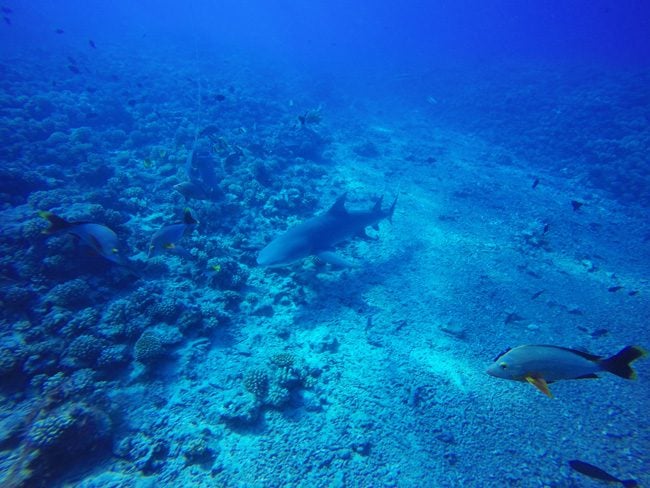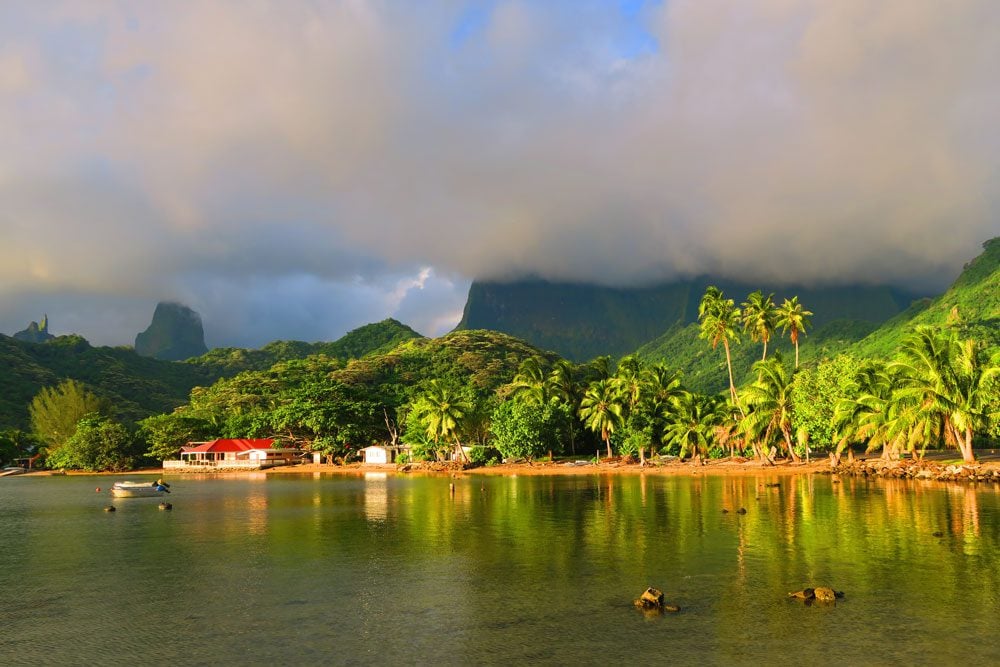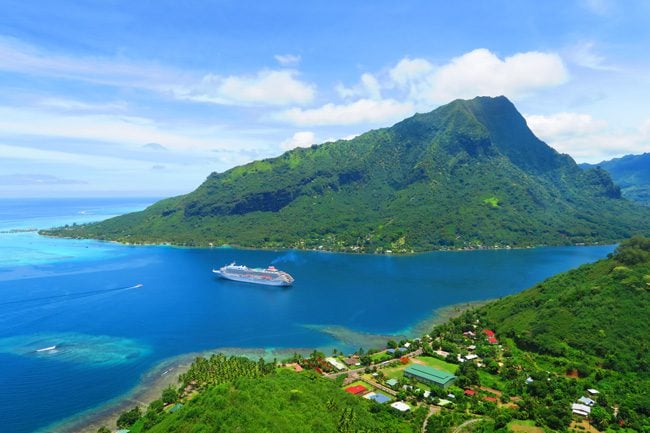 Here's a sample itinerary for Moorea that you choose your own favorite days from, along with a list of the top things to do in Moorea.
Part 3: Bora Bora Or Maupiti (3 Days)
For the third and final island in your one week in French Polynesia itinerary, you're faced with a choice. If you're after a taste of the luxury life – head to Bora Bora and tick this off your bucket list. If you're more of a laid back traveler, finish off your trip with a visit to the pretty little island of Maupiti.
Bora Bora
One of the most famous islands in the world, a visit to Bora Bora is a sure way to make your friends jealous. Choose from simple lodging in the main island like the Sunset Hill Lodge or pamper yourself in an overwater bungalow on one of the small islets of Pearl Beach Resort, The St Regis, InterContinental or Four Seasons resorts.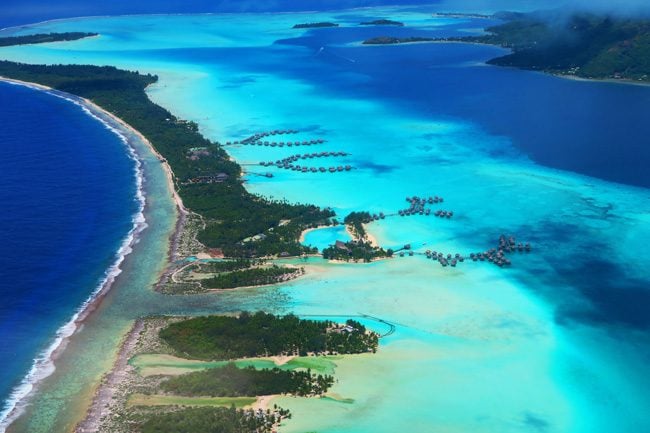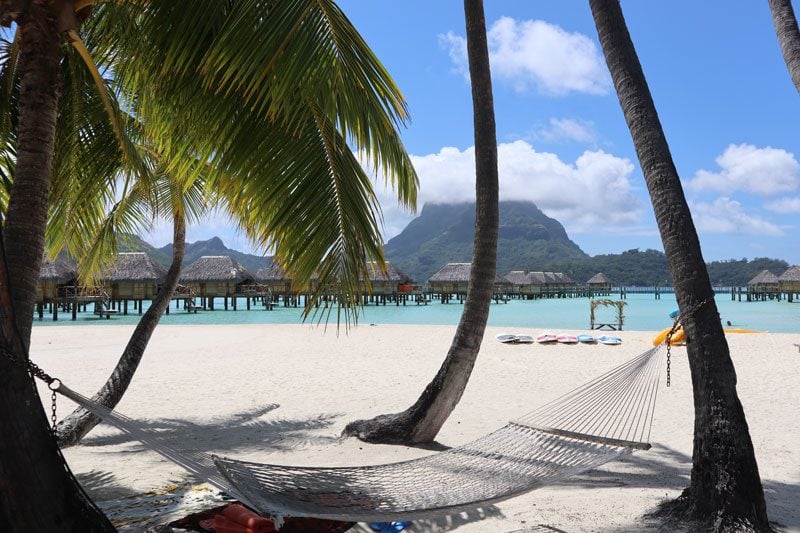 Your days in Bora Bora can be as lazy or as active as you want. Don't miss the chance to explore the beautiful lagoon as part of a full-day excursion, where you'll be swimming with nurse sharks, feeding stingrays, snorkeling and grabbing lunch on your own private island.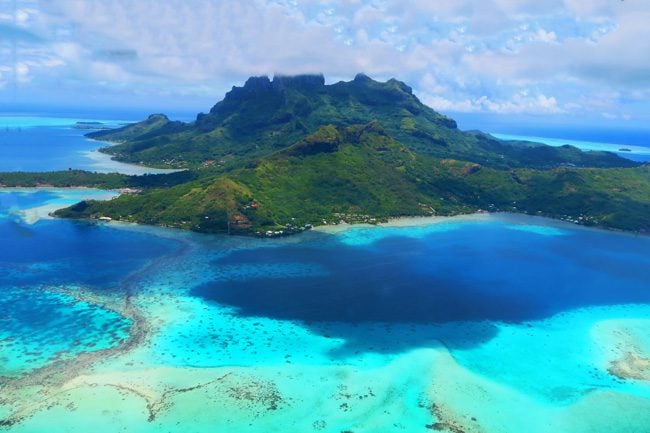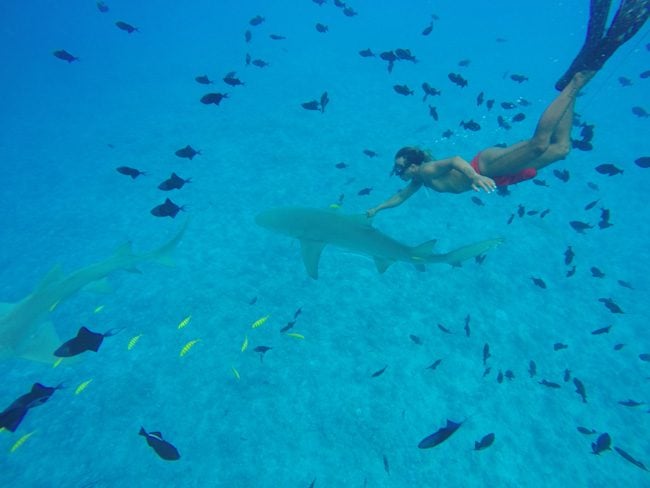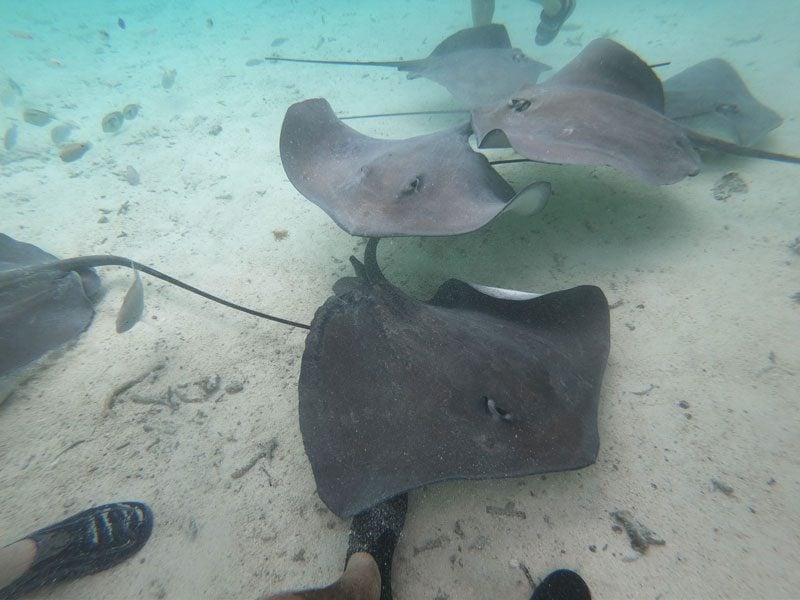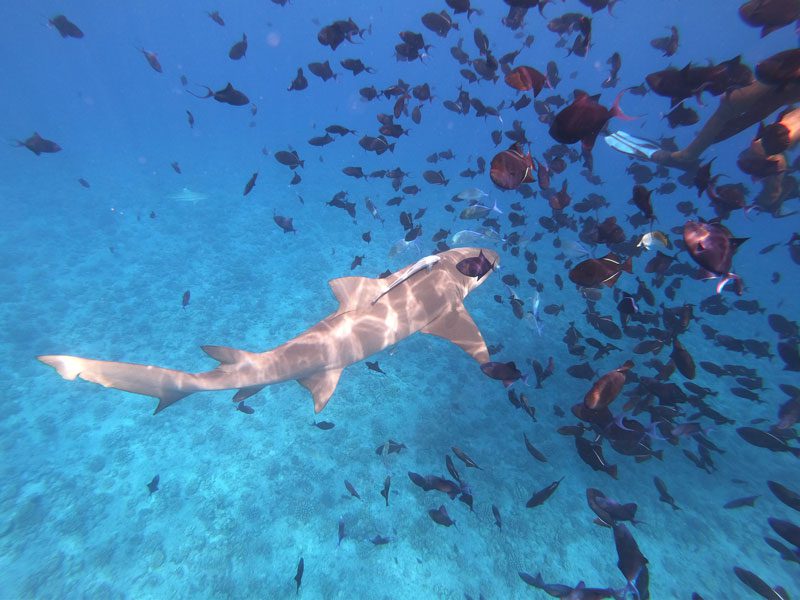 As far as beaches go, all the resorts on the motu (small islets surrounding the lagoon) will have their own white sand beaches. But for those staying or exploring the main island, don't miss Matira Beach – one of the prettiest tropical beaches you'll ever come across.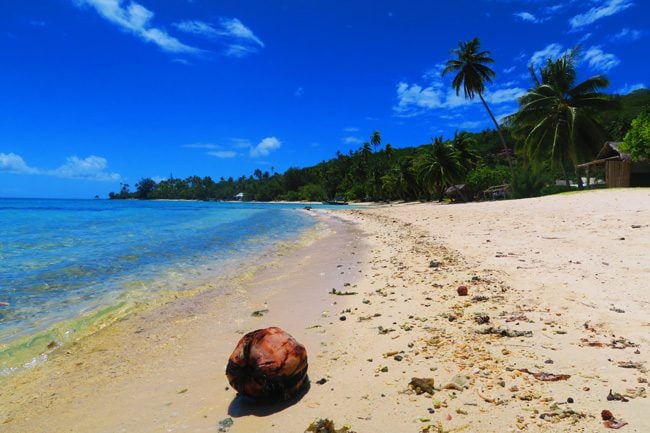 For those seeking to explore the real Bora Bora, rent a beach bicycle and circle the island on two wheels. It's just 32 kilometers around the island, and you'll get to see WWII stations, ancient temples, and authentic village life. You can also join 4X4 tours which bring you to sensational scenic lookouts.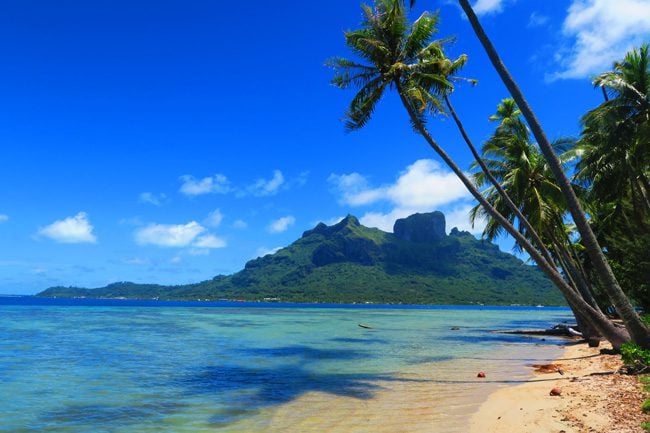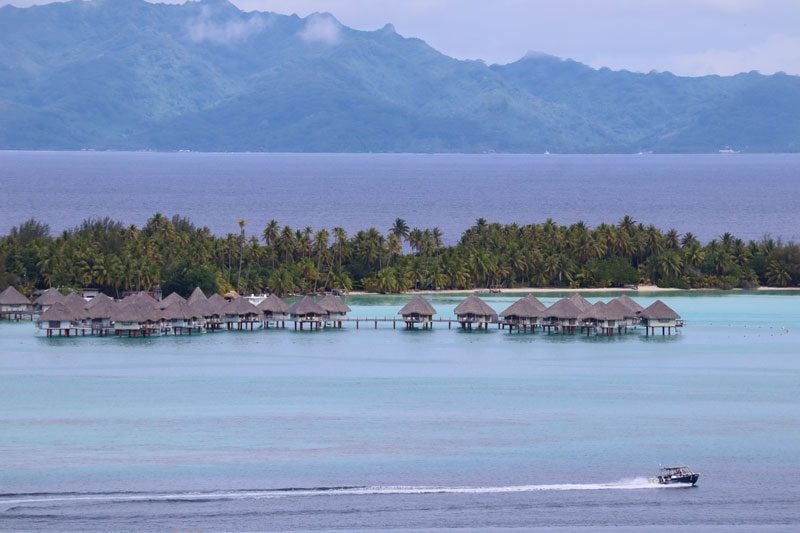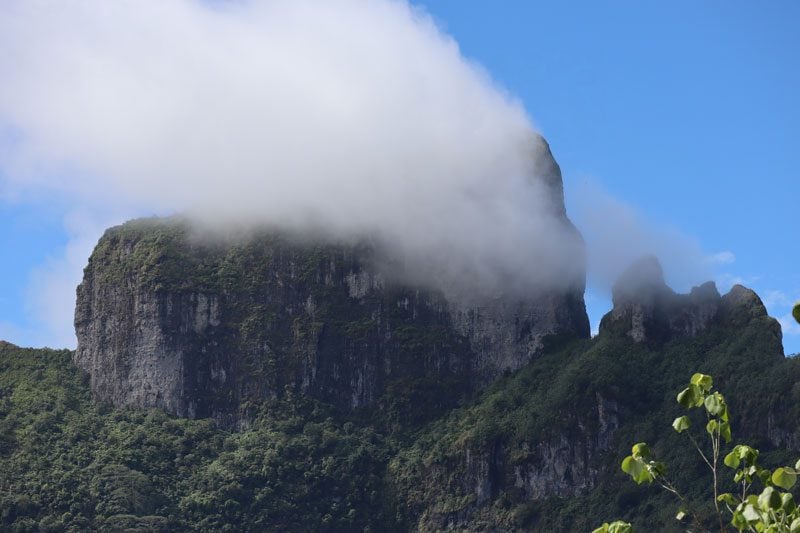 Here's a complete three day Bora Bora itinerary, and a list of the top things to do in Bora Bora.
Maupiti
Maupiti is said to be 'the old Bora Bora', long before the tourist hype. It also looks like a miniature version of its big sister just a few kilometers away, and in fact, it's so small so you can get around on foot. With no resorts or nightclubs, Maupiti is an authentic little slice of paradise.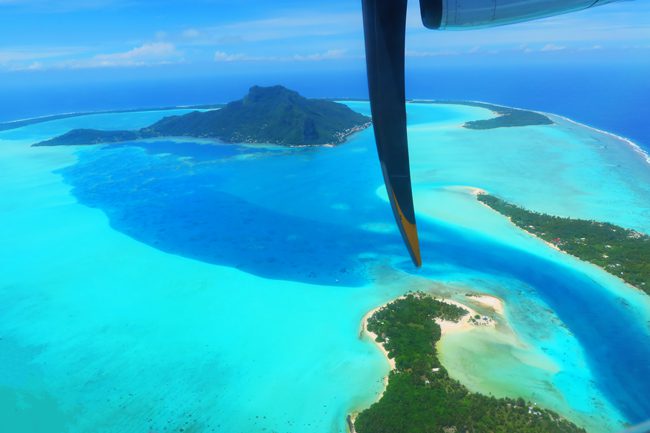 Stay at Maupiti Residence, Pension Tereia, and Pension Tautiare Village on the main island or at Pension Papahani in one of the dream-looking motus overlooking the main island, where locals will take excellent care of you. Spend your days hiking Mount Teurafaatiu, going Robinson Crusoe on Motu Auira, and head underwater to dive with giant manta rays in 'the cleaning station'. Not to be missed, is a day out in the Maupiti lagoon, complete with snorkeling in the enchanting coral garden and sharing the leftovers from lunch with the stingrays.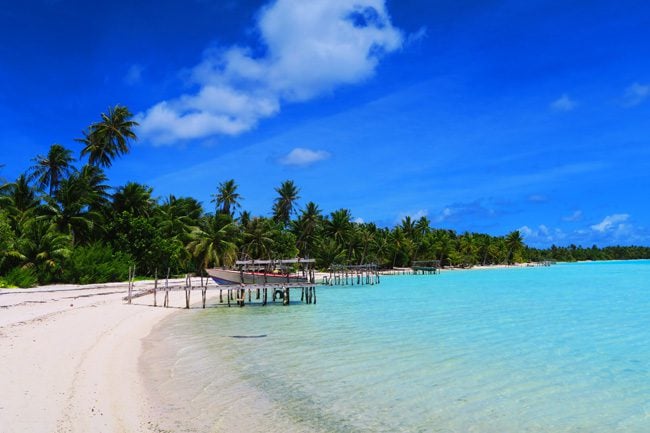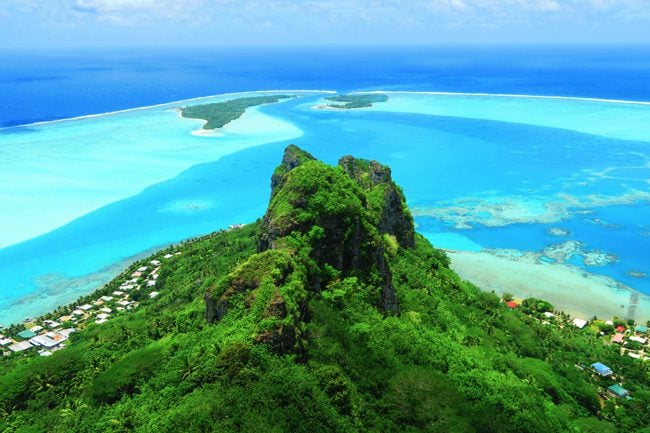 With all these activities, don't forget to leave enough of time for relaxing. Maupiti is super pretty!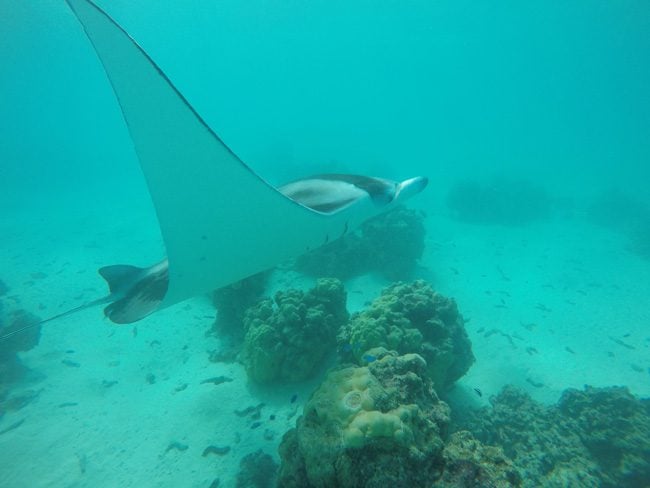 Here's a sample itinerary for Maupiti from which you can choose your own favorite days, along with a list of the top things to do in Maupiti.
Want More?
Start planning your visit to paradise with the French Polynesia Travel Guide, complete with lots of tips, tricks, ways to save and plenty more.

A final word of advice: a week in French Polynesia will leave you with a strong taste of wanting more. If time allows, aim to spend two weeks. You've already made the journey to the end of the world after all…