Day 2: Alamo Square, The Mission & Bernal Heights
The next day of our 5 days in San Francisco itinerary involves a lot of walking but will pay off. We'll spend the bulk of the day exploring one of San Francisco's most interesting neighborhoods but not before we visit another iconic San Francisco landmark.
San Francisco City Hall
Not a must, by all means, but possibly interesting for architecture fans, start the day at Civic Plaza and check out the San Francisco City Hall. Completed in 1915, this building was also the site of the 1978 murder of Mayor Moscone and gay activist Harvey Milk. This area is also home to many of San Francisco's homeless. They concentrate on this area because this is where they can get limited assistance. Unfortunately, some are suffering from untreated mental disorders and they can be a bit aggressive though they mainly keep to themselves. So this area, at least at the time of my last visit in 2021, can be a bit uncomfortable to the outside visitor.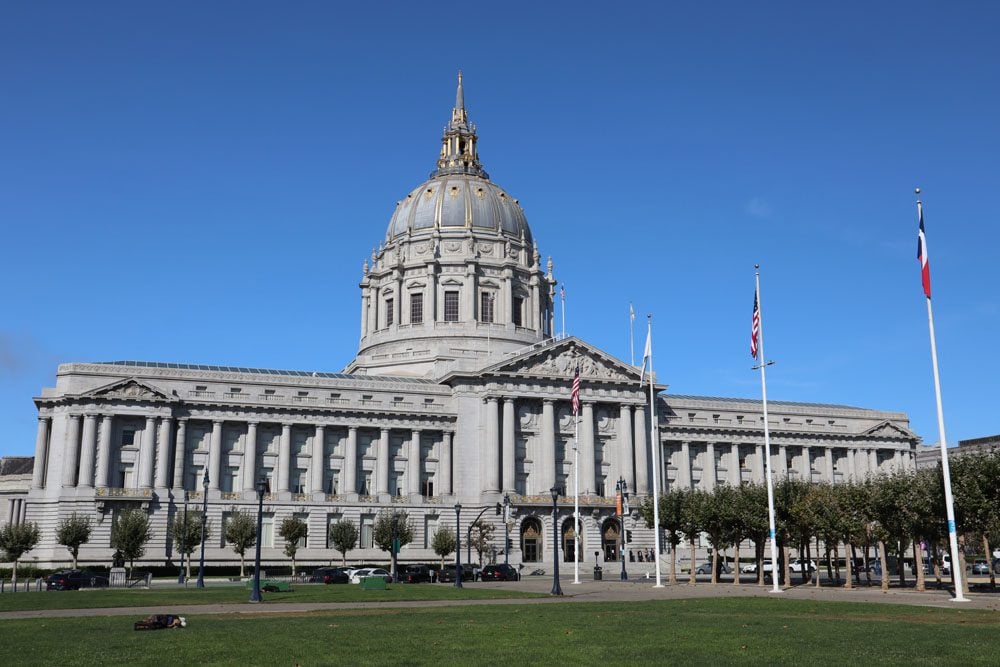 The Painted Ladies at Alamo Square
From Civic Plaza, climb Fulton St. towards Alamo Square. This area features beautiful pastel-colored Victorian houses that are so associated with San Francisco. From Alamo Square, check out the Painted Ladies, a row of Victorian houses with the city's skyline in the background. Surely you'll recognize this iconic frame from postcards, movies, and television shows.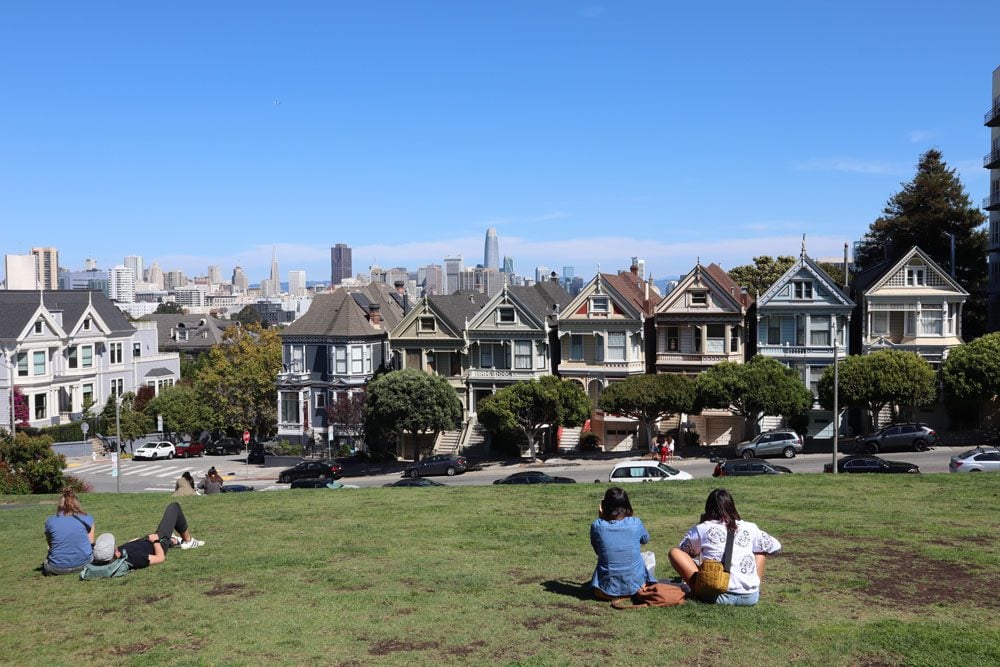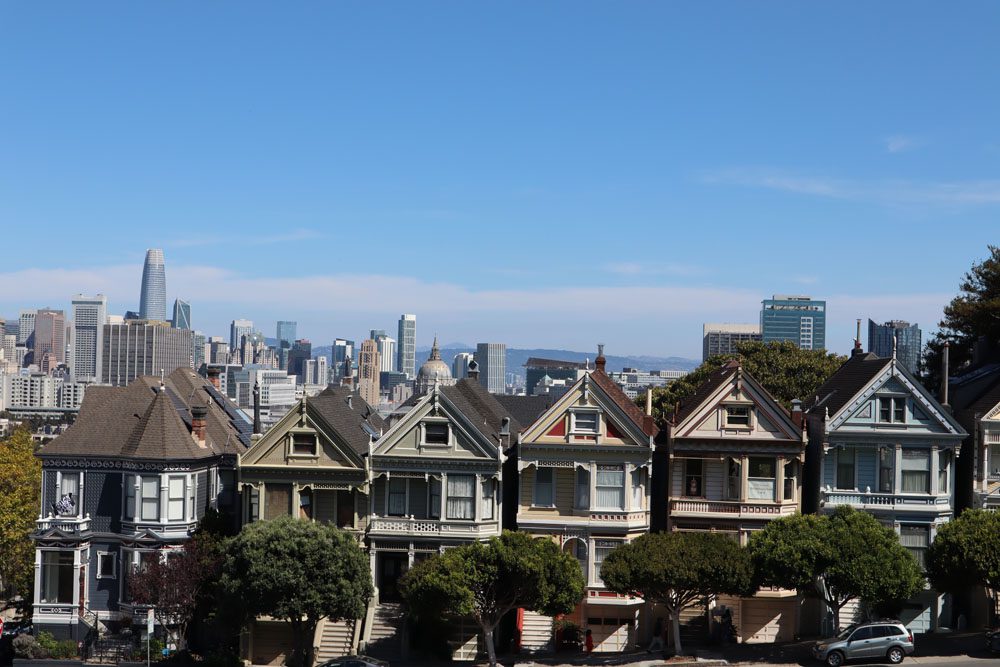 A nice place to stop en route to The Mission is at Duboce Park. There are lots of little cafes in the area, including the cute Duboce Park Cafe. This cafe has outside seating and makes for a refreshing quick stop before the walking that's to come.
The Mission
Just a block down the road on 16th St, you can't miss the impressive Spanish-style basilica. Dwarfed next to it is a tiny adobe church – this is Mission Dolores and the 1776 birthplace of San Francisco (or Yerba Buena as it was called back then). This was the first European settlement in the area, on the site of what was then a creek. Mission Dolores also gives its name to one of the coolest neighborhoods to explore in San Francisco – The Mission.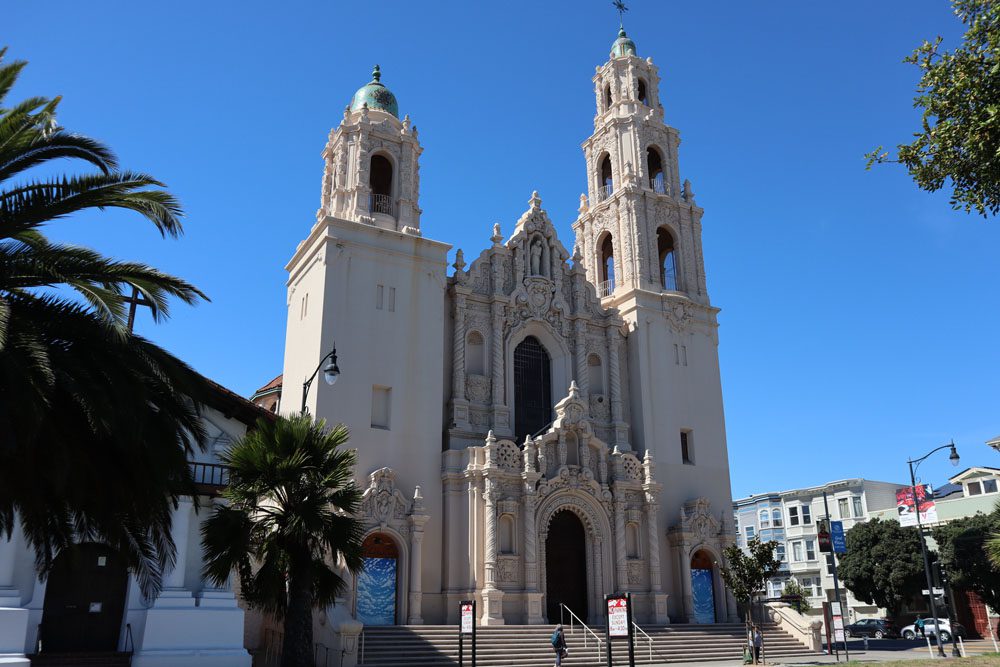 The Mission district is comprised of Mission and Valencia Streets. Though running in parallel, these two streets couldn't be more different. Mission St. is strikingly Hispanic while Valencia St. is hipster central. This mix of cultures, in a neighborhood that has always been dominated by immigrants, is what gives The Mission its cool vine and makes for a pleasant stroll. Like Chinatown and North Beach, it's yet another example of how diverse San Francisco is, in a matter of a couple of city blocks.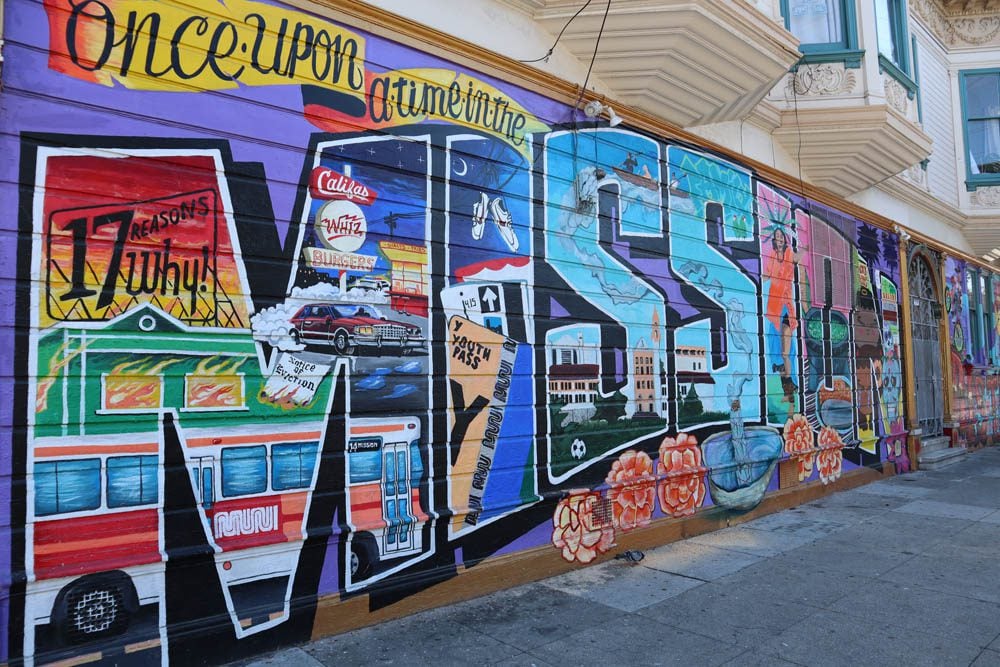 At Dolores Park, join the locals and find a spot on a bench or the grass. Dolores Park offers a superb escape from the city, with wide green areas and great city views from its higher southern end. This is a great spot for a picnic lunch with a sunny and unobstructed view of San Francisco or just to chill for a short while before continuing the walking tour of The Mission.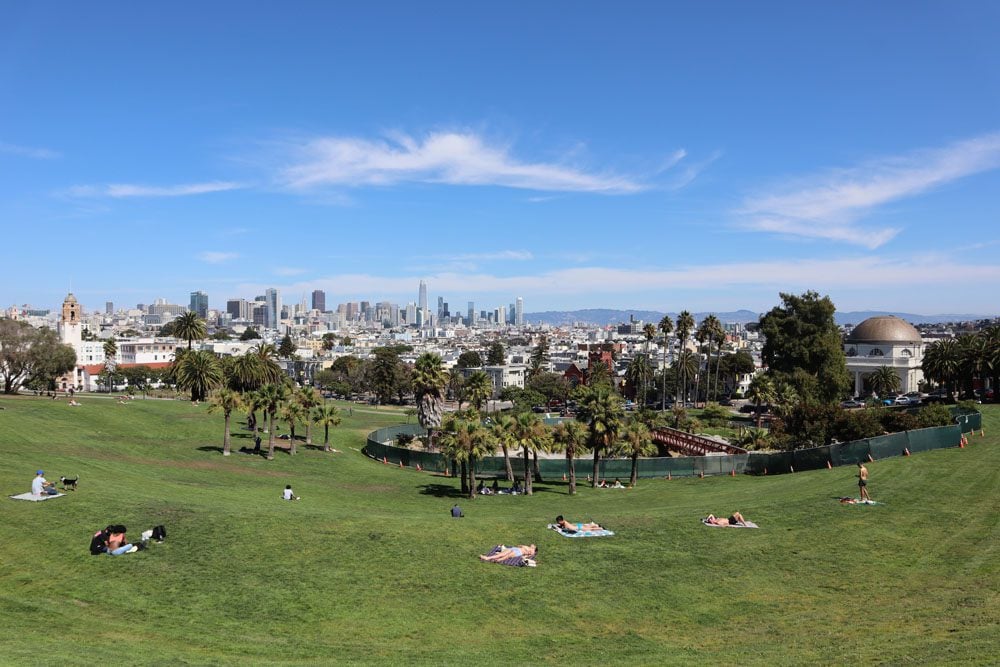 A good way to explore The Mission is by heading down from Dolores Park via 20th Street. This street boasts a beautiful variety of Victorian-style houses, each with its unique character. It's also relatively quiet here, so different from other parts of town.
Now it's all about strolling up and down Mission and Valencia streets until you've had enough. Mission street is a lot "rougher" and vibrant, with many pawnshops, fruit & vegetable stalls, tobacco shops, tattoo parlors, Latin music in full volume from passing cars, and of course – a great number of taquerias.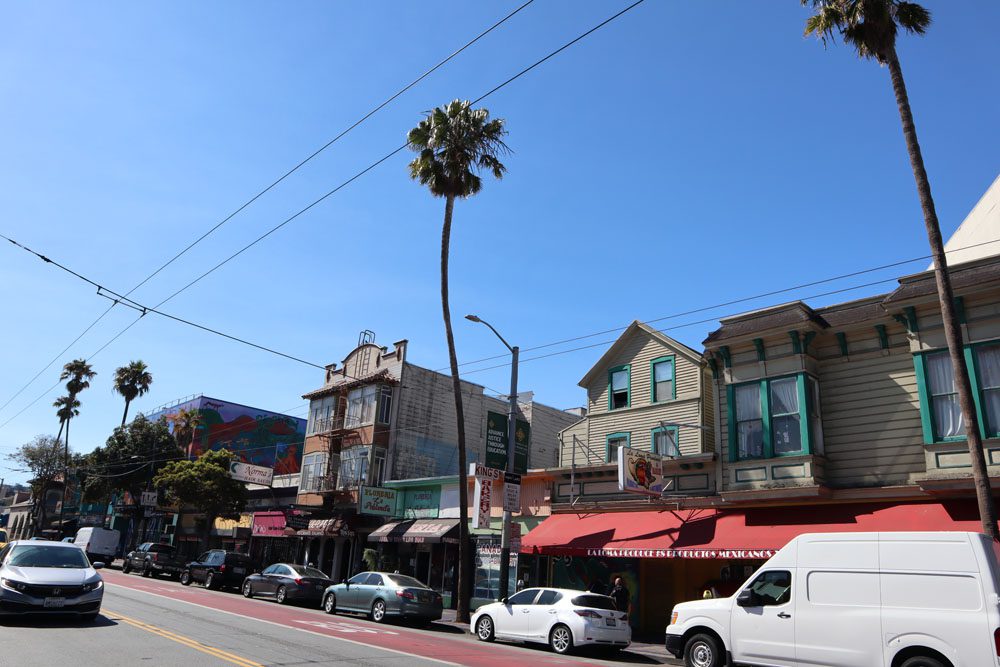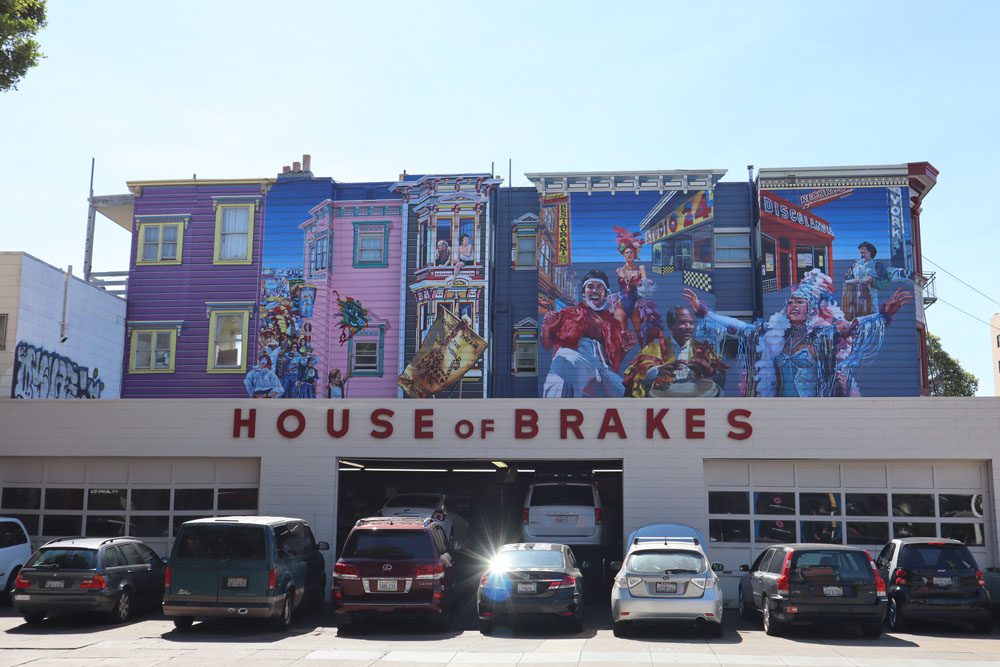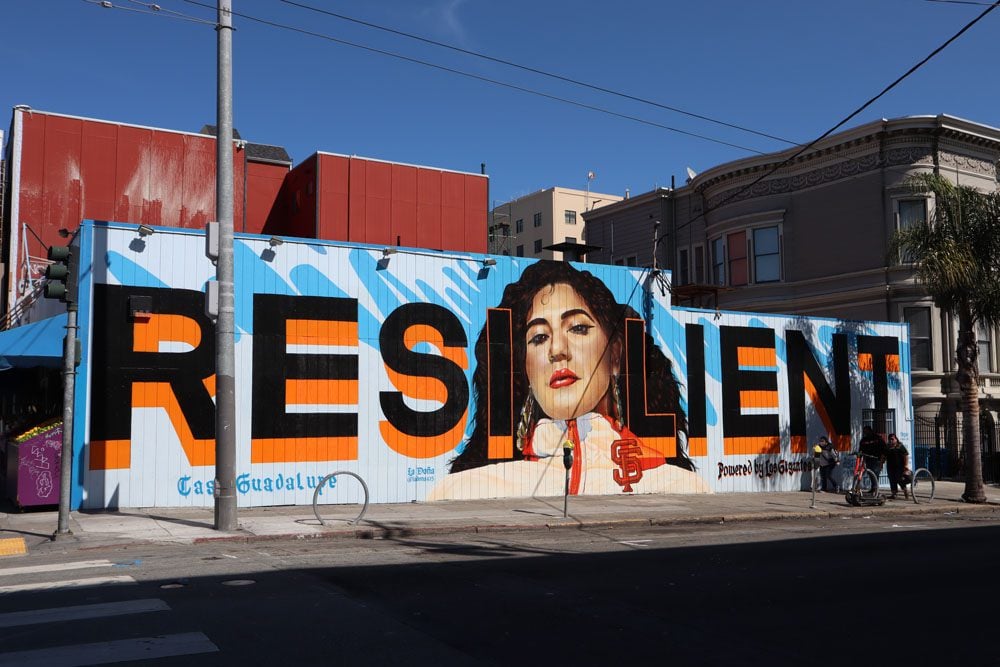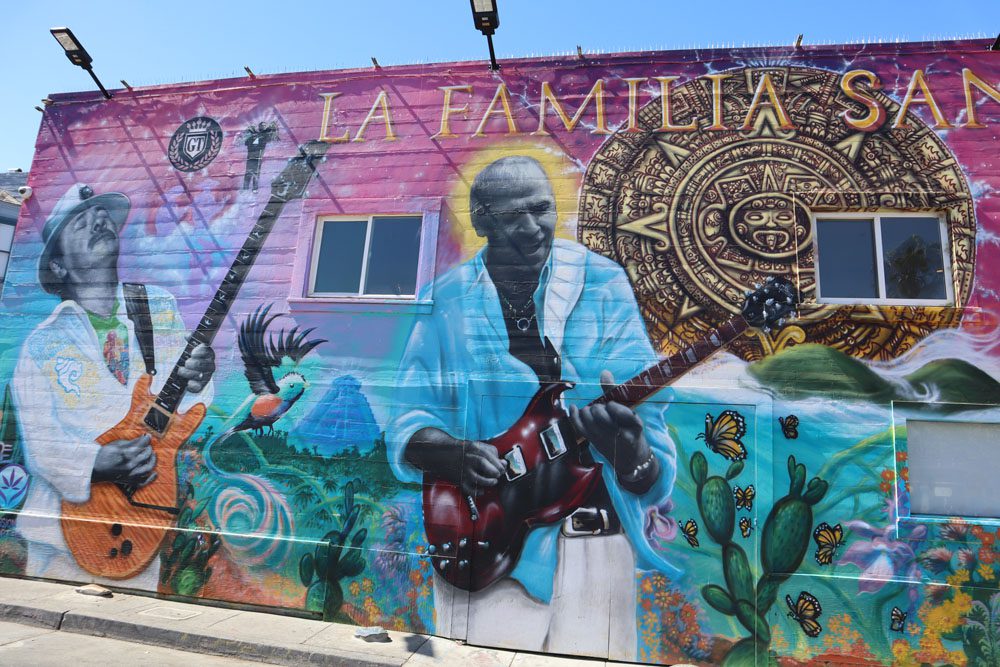 If you like Mexican food, you'll feel in heaven on Mission Street as there are loads of great choices. These include Taqueria Cancun, the no-frills New Castillito Taqueria, and the neighborhood favorite – La Taqueria. I tried La Taqueria, going for a chicken burrito with a side of fresh guacamole and nachos and cinnamon horchata to wash it down. Wow, it was so good! It's also worth mentioning Papalote though it's a bit out of the way.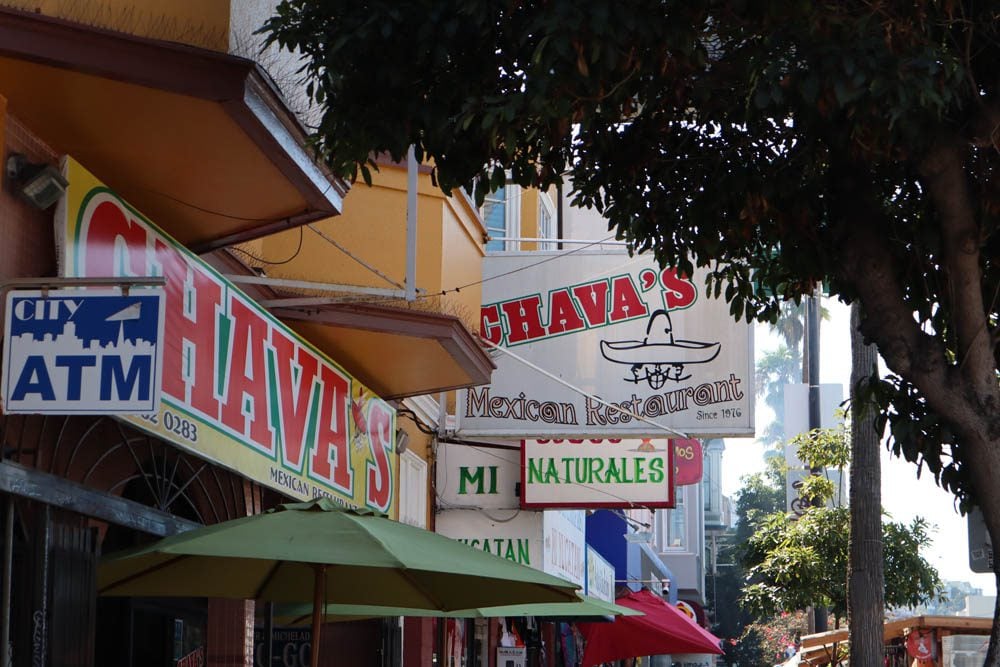 Once at 24th St., take a detour towards Balmy Alley. You'll notice beautiful paintings on the facades of some of the homes around here, as well as the "rough" but the friendly vibe of the area. En route, stop for some cardamon tea at Cafe la Boheme, a cool spot with a good lite menu. It's quite popular amongst youngsters on Macs who seem to be working from here on the next tech startup. Another good refreshment option is Philz Coffee on Folsom St. This place regularly receives top awards for its blends and is very popular.
A few meters after Folsom Street, make a right onto Balmy Alley. This is the best place to admire the Mission's murals. Local Latino artists have been painting these walls since the 1970s, depicting everyday life and their hardships. The rising real estate prices in San Francisco have forced many out of the neighborhood and the frustration is vented through some of the murals in Balmy Alley.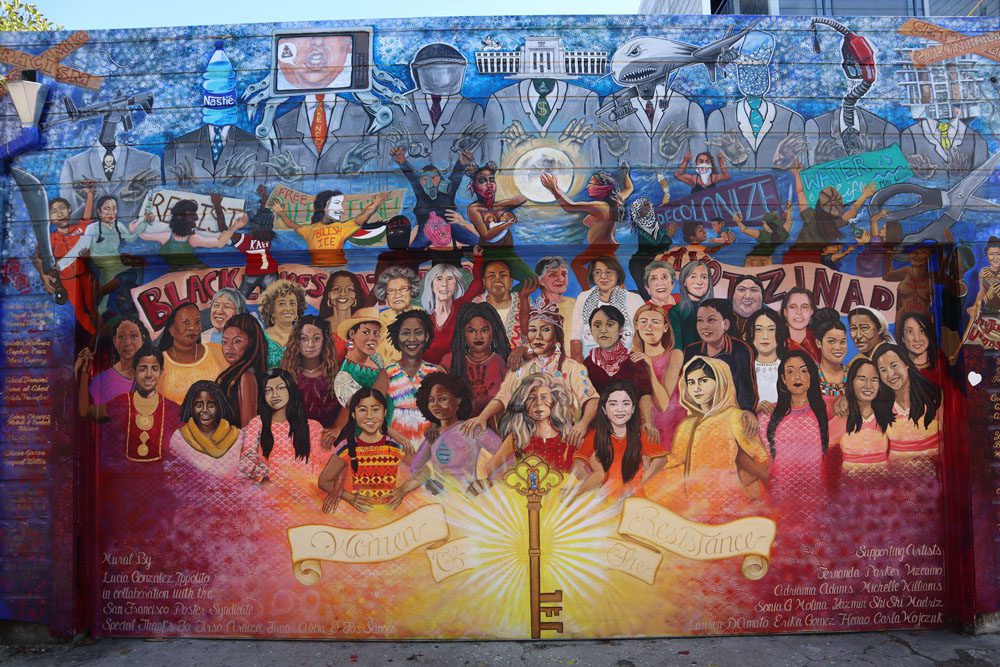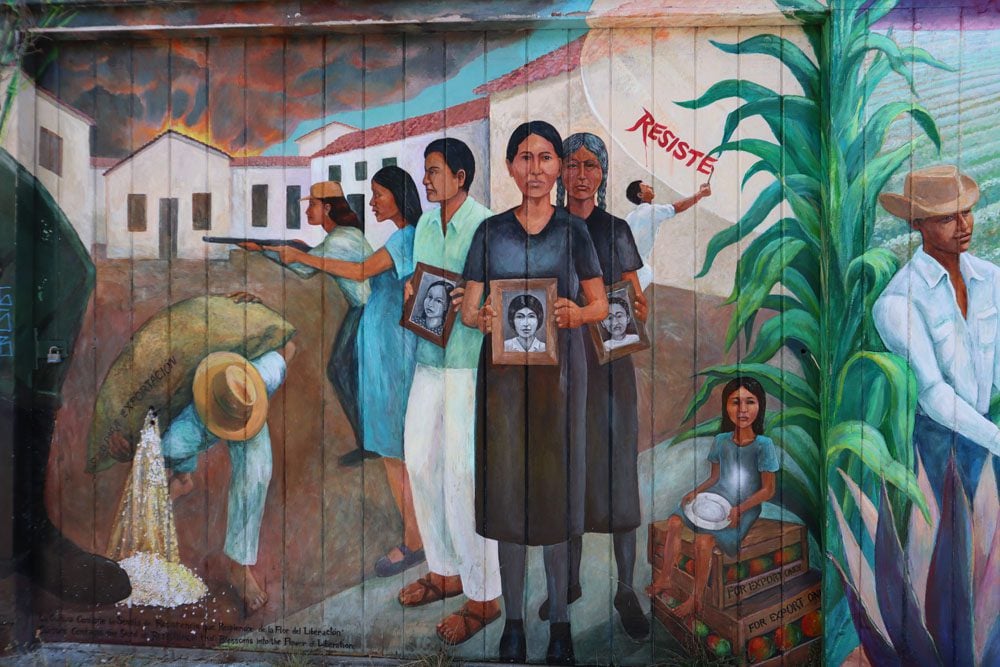 It's time to turn around and head to Valencia street, this time slicing through Mission Street via Clarion Alley. It's not as pleasant as Balmy Alley due to the poor maintenance of the place but the murals are impressive albeit. There's usually a political or cultural theme to the art.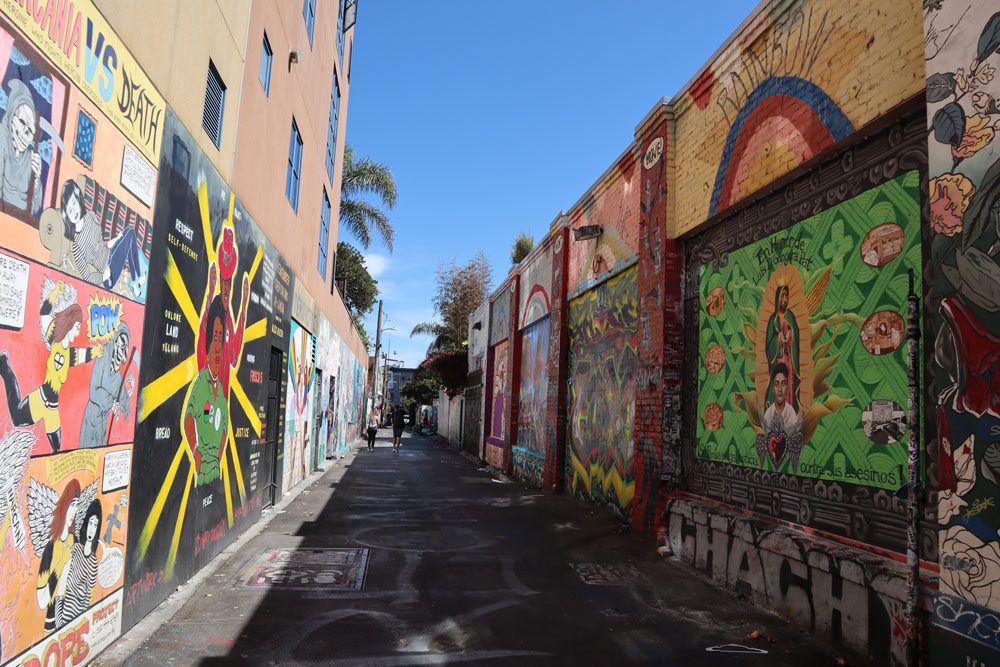 At the end of Clarion Alley, turn left onto Valencia St. In sharp contrast to its parallel neighbor, Valencia Street is San Francisco's 'hipster central'. This street is made for walking, filled with good ethnic restaurants (always with a pricey hipster twist), cafes, boutiques, music shops, vintage shops, and specialty shops. The atmosphere here is very pleasant and it's just fun to explore without any particular goal in mind. A good stop for book lovers is Dog Eared books, with a cool selection of international titles, second-hand, and photography books.
Bernal Heights
If your muscles aren't aching by now and you're in the mood for adventure, head back to Folsom St. and keep heading south. You'll enter the neighborhood of Bernal Heights, a quiet place with a village feel. Its beautiful houses are perched on a steep hill. Residents must either have strong leg muscles or very powerful cars. Continue climbing up Folsom until you reach the entrance to Bernal Heights Park. Trust me, you'll be rewarded.
Follow the path and soon you'll be treated to panoramic views of the city, with The Mission below, the bay to your right, and the city's skyline just in front of you. It's a great spot to sit back and relax after all that walking. You can walk around the hill and gain different perspectives and if you're feeling even extra adventurous, get off the path and climb to the top of the hill (where the radio tower is) for an even better view. What a way to finish off the day! As a tip, watch out for the fog that will probably start to roll back in (just look to the west) around 5-6 pm during the summer months and time your visit accordingly.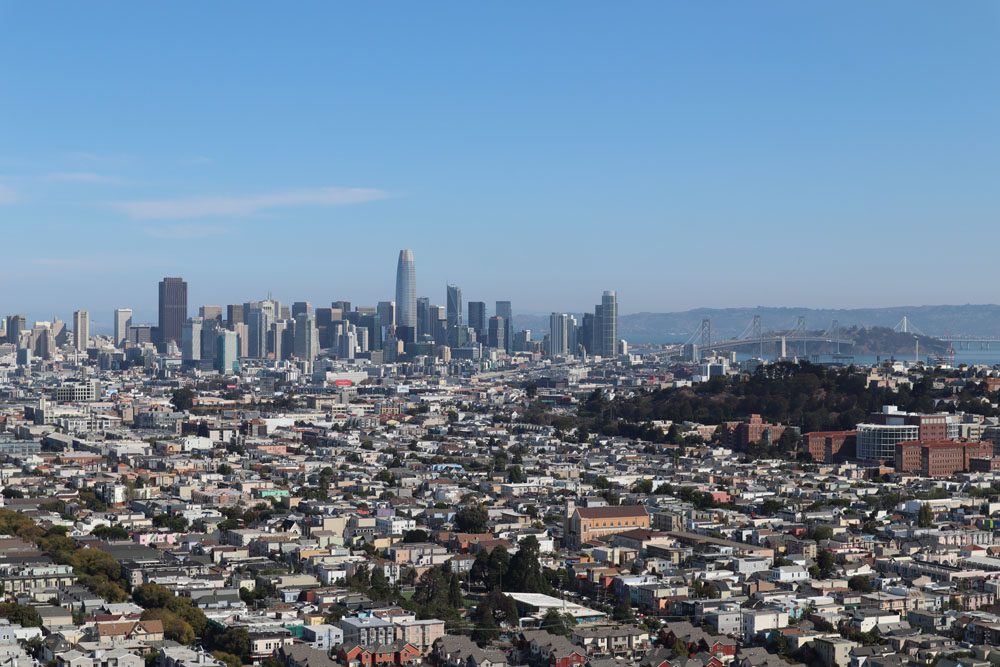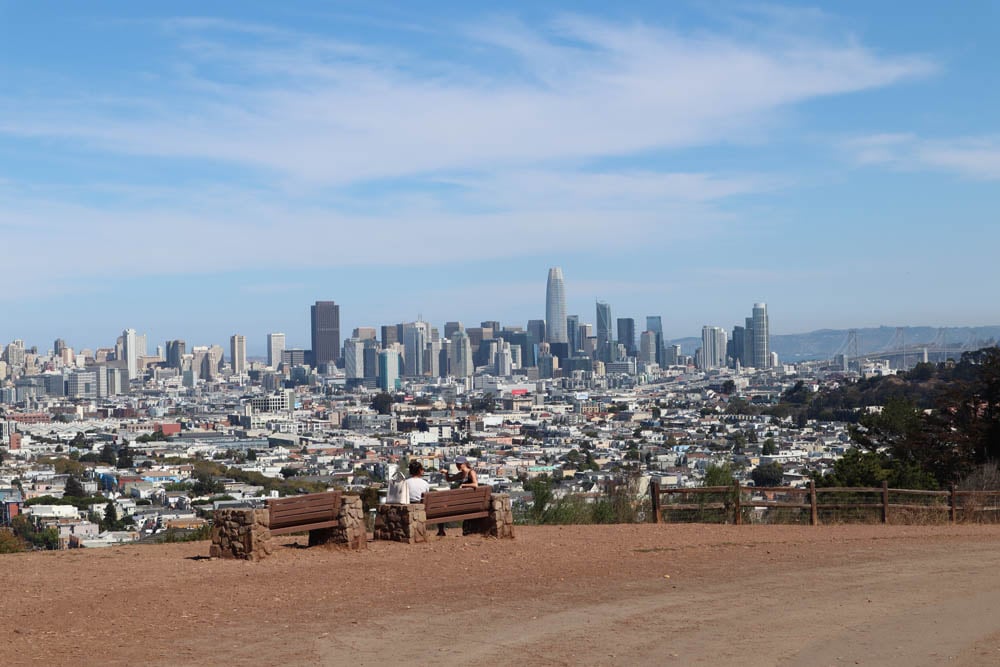 Got More Time?
After a good rest at Bernal Heights, make your way back down and head to the Mission Street BART Station to catch a train that can take you in the direction of downtown. Alternatively, you can walk or cab to do some exploring in the Castro District, wrapping up the sightseeing portion of this day with sunset views at Twin Peaks.
Dinner
For dinner, make reservations at Le Colonial on Cosmo Place to sample some French-Vietnamese cuisine. Well-decorated on the outside and boasting a lush garden entrance, the interior is just as appealing and colonial in feel with traditional ceiling fans and a tiled floor.