Day 5: Muir Woods to Point Reyes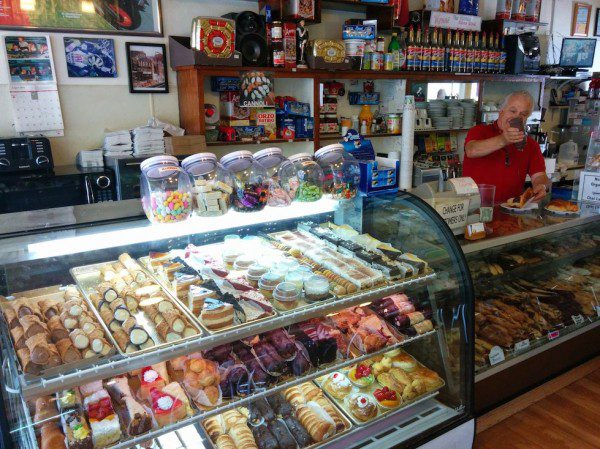 For the last of our 5 days in San Francisco, we actually took a day trip outside the city, and see some nature. Getting an early start, we picked up a rental car ($35 per day including insurance – not bad ah?) and headed for breakfast at Mama's. This place is super famous for their breakfast and you really need to get there early. By the time we go there around 9 am, the queue was already stretching around the block. Onto 'plan B' which wasn't bad at all, we headed to nearby Mara's Italian Pastries. As close to a simple Italian cafe outside of Italy, the cafe's walls are covered with Italian souvenirs and the lovely owner/barista can be your grandfather. The pastries are buttery and the coffee is strong. Try the cannolis or Nutella croissant.
Pro Tip: don't feel like renting a car? You can also visit Muir Woods as part of a day trip from San Francisco. The trip also includes a stop in Sausalito.
Our Route:
Click on the map to open in Google Maps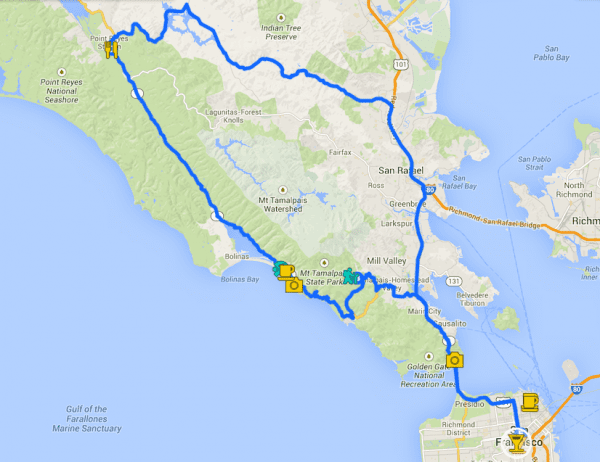 The drive from San Francisco to Muir Woods takes about 45 minutes without stops. However, there is a 'must stop' just as you cross the Golden Gate Bridge heading north. Turn right into the vista for a great view back towards the bridge and the city skyline across the bay. Even when foggy, this view never fails to impress.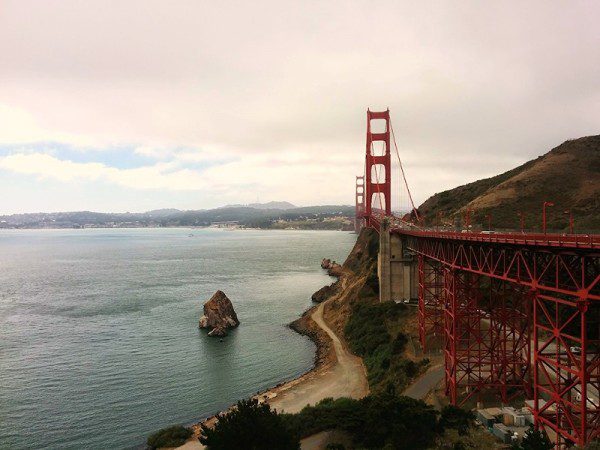 After a short and windy drive through the woods, you'll eventually make it to Muir Woods National Monument ($7). This forest is home to thousands of the tall Redwood trees, some started their growth many centuries ago! Muir Woods is a popular city escape so you're not alone. Try and visit on a weekday morning. Parking can be a little bit tricky as there aren't many spots. However, there are plenty of walking trails inside the park so once you've parked the car, you're pretty much set.
UPDATE: as the number of visitors to Muir Woods increases, parking has become a serious issue. As of 2018, you now must pre-book your visit to the park if arriving in your private car. Parking must be reserved in advanced and shuttles will take you to the major site. More information can be found here.
There are a number of easy loop paths running on the forest floor that you can choose from. The longest one is only 2 miles long and the farther you walk, the fewer people you'll encounter (you might even be able to hear the Woodpeckers). There are also a few proper trails in this area that connect to the forest floor loop. The Redwoods were a prized commodity in the past and we all owe our visit to William Kent and his wife Elizabeth Thacher, who bought this land in 1905 and donated it to the government in order to create the park.
The next stop was Stinson Beach and for that, we got back onto the Pacific Coast Highway (HWY 1). Just after Muir Beach, there's a superb lookout point at Muir Beach Overlook. Park the car and head down towards the cliff's edge on the marked trail. You'll notice on your way old WWII defense positions carved into the cliff, a relic of years past. The view from the end of the trail is amazing, with fine southerly views of Muir Beach and north towards Stinson Beach. You might even spot a few whales.

From the lookout, it's another 15 minutes to Stinson beach. There's another great viewing spot just before you descend towards the beach. Stinson Beach is wide and long. I hope you get to see it without fog as it is beautiful, but it can get foggy. The beach is popular with surfers and the town with holidaymakers. We grabbed some snacks to-go at the Parkside Cafe and enjoyed the beach.

We received a highly recommended tip to head in the direction of Point Reyes and grab lunch at Marin Sun Farms. The 25-minute drive is a pleasant one, driving on HWY 1 by lagoons and through forests until you hit the spot to your left. The food here is amazing and not for vegetarians if you know what I mean. Choose from a selection of fine cuts inside and enjoy lunch in the sunny outside garden. We had the aged New York steak and it was one of the best we've ever tasted. It's really worth the drive.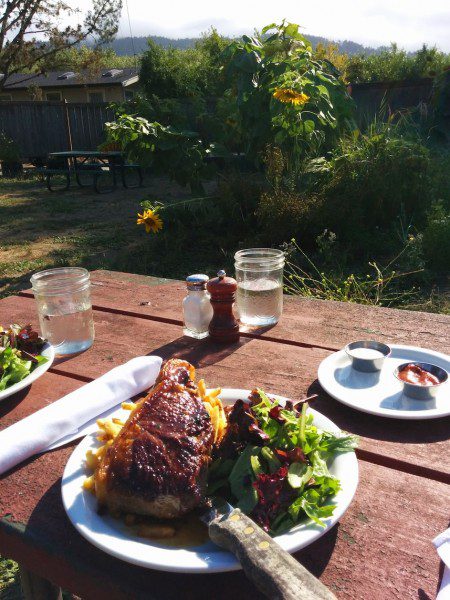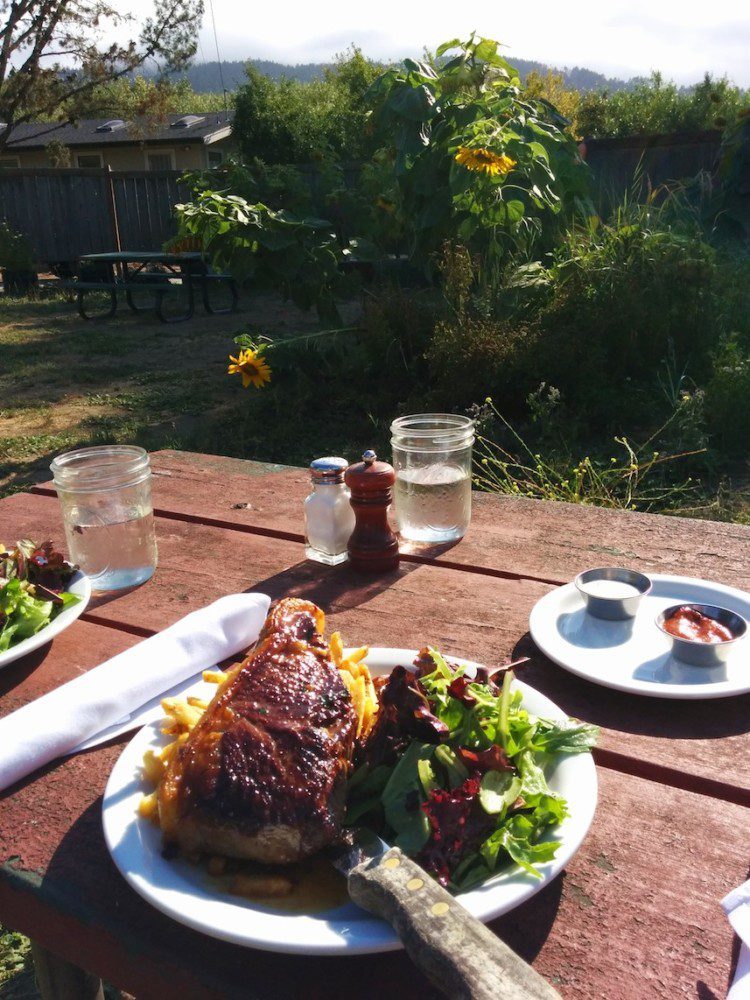 Heading back towards San Francisco, we drove on Sir Francis Drake Blvd all the way to HWY 1, through beautiful ranches and Redwood forests.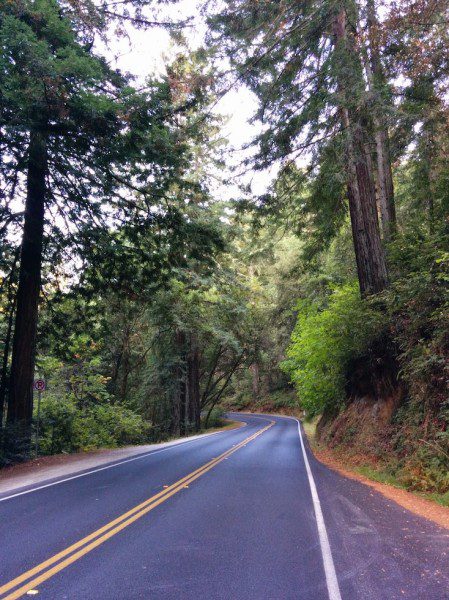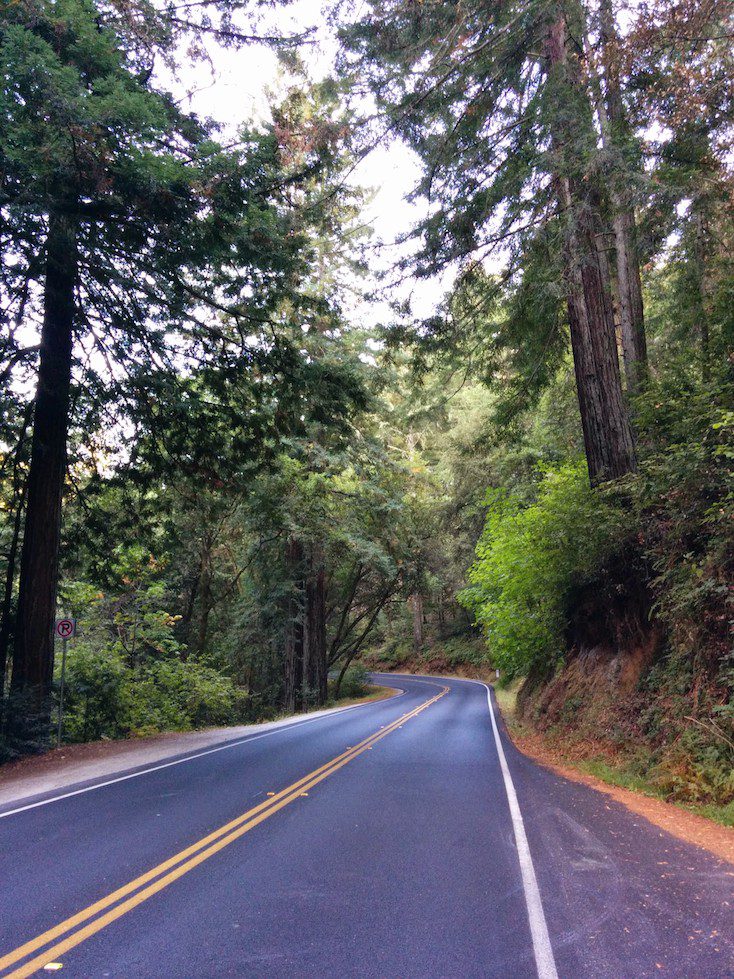 If it's not dark at this point, just before hopping on the Golden Gate Bridge (don't forget the toll, see the earlier San Francisco travel tips section), get off at Conzelman Rd towards Marin Headlands. Stop at the lookout point for probably the best view of the Golden Gate Bridge and San Francisco. This was a great spot to finish our San Francisco adventure!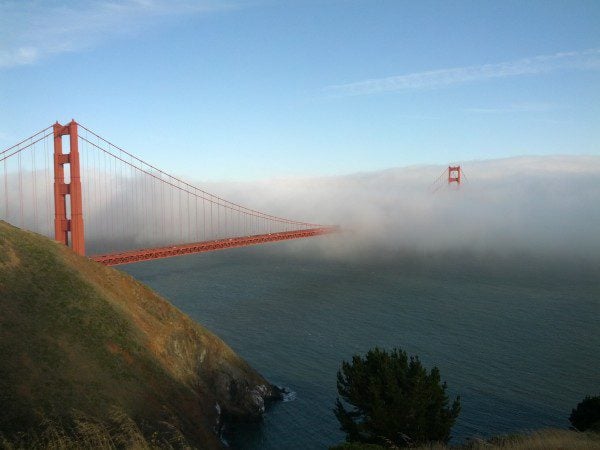 For drinks on our last night, we headed nearby to the Armory Club on Mission St. It's a really vibrant place with excellent cocktails and local beers. Another good option in nearby Zeitgeist, very popular with Mission residents – with a great selection of beers, famous bloody mary's and outside garden. We had an amazing 5 days in San Francisco. We saw so much but there is still much more to explore. We can't wait to be back!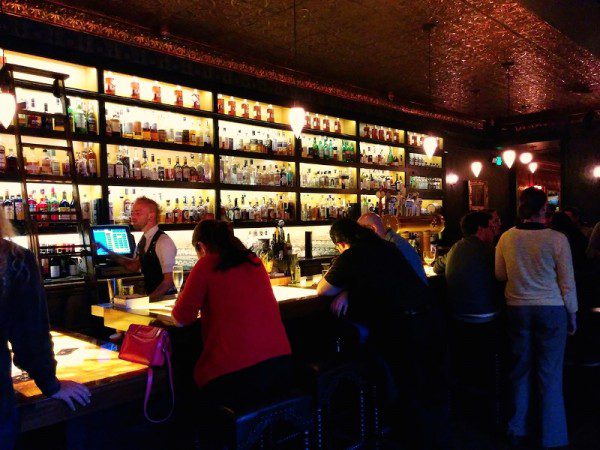 Any Regrets?
There are excellent day (and short overnight) trips you can do from San Francisco. We really wanted to experience Napa Valley (or Sonoma) but that really deserves at least a full day.
If you're already there and it's not foggy, the lighthouse in Point Reyes looks cool. This area is really wild. By the time we finished lunch, the Reyes Peninsula was covered in fog.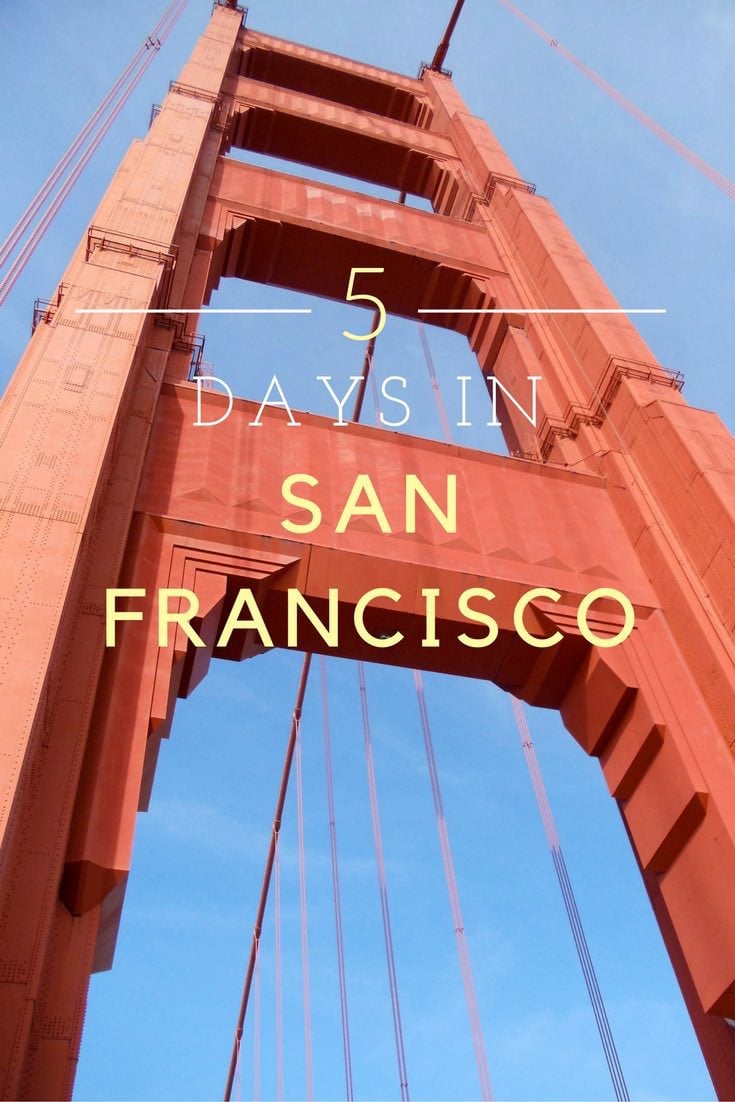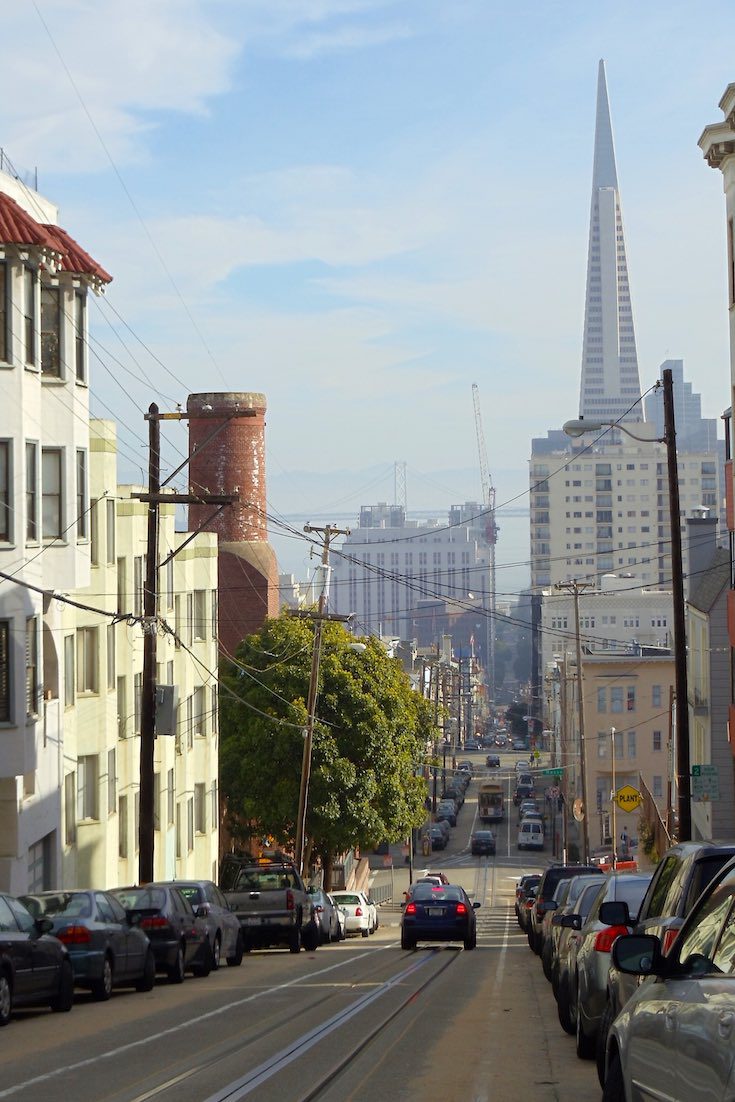 Pin These Photos To Your Favorite Boards