Day 5: Muir Woods or Napa Valley Day Trip
Use the last of your 5 days in San Francisco to leave the city behind and visit the surrounding area. We'll explore two options, either heading to Muir Woods and continuing on the Pacific Coast Highway to Point Reyes, or exploring wine country in Napa Valley.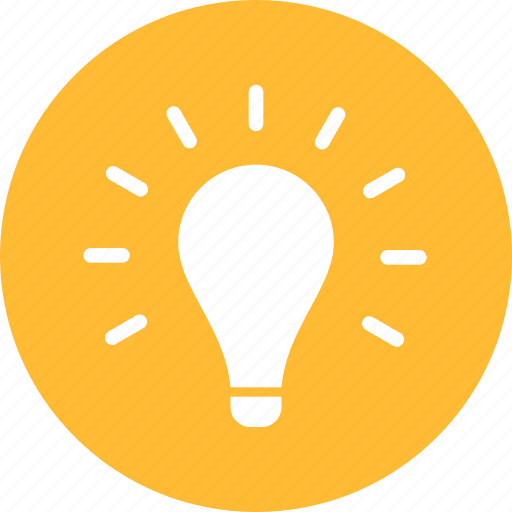 Pro Tip
Alternatively, if you want to stay in the city, this could be a great opportunity to complete yesterday's itinerary for the option you did not have the chance to do.
Renting a Car or Joining a Tour
It's quite easy to rent a car in San Francisco and I recommend checking the relevant travel tips listed in the first section of this guide. Factoring in the cost of overnight parking in the city, it's still quite worth it. If you don't feel like driving or wish to not limit yourself when it comes to wine tasting, you can join day trips to Muir Woods from San Francisco as well as tours to Napa Valley and even tours that combine both Napa Valley and Sonoma.
Option 1: Napa Valley
Napa Valley is about an hour and a half drive out of the city, first taking the eastern route via the Bay Bridge before heading north. Napa's beautiful scenery will transport you to southern Europe, and sites such as Castello di Amorosa's will whisk you away to Tuscany for a couple of hours. The name of the game here is wine tasting and there are a lot of wineries to choose from. Here are a few recommendations to add to your shortlist: Domaine Carneros, Signorello Estate, Sullivan Rutherford Estate, and Kuleto Estate Winery. Try to make reservations if possible if you have your heart set on visiting a particular winery or restaurant. Also, save time for strolling through the valley's primary towns of St Helena and Yountville.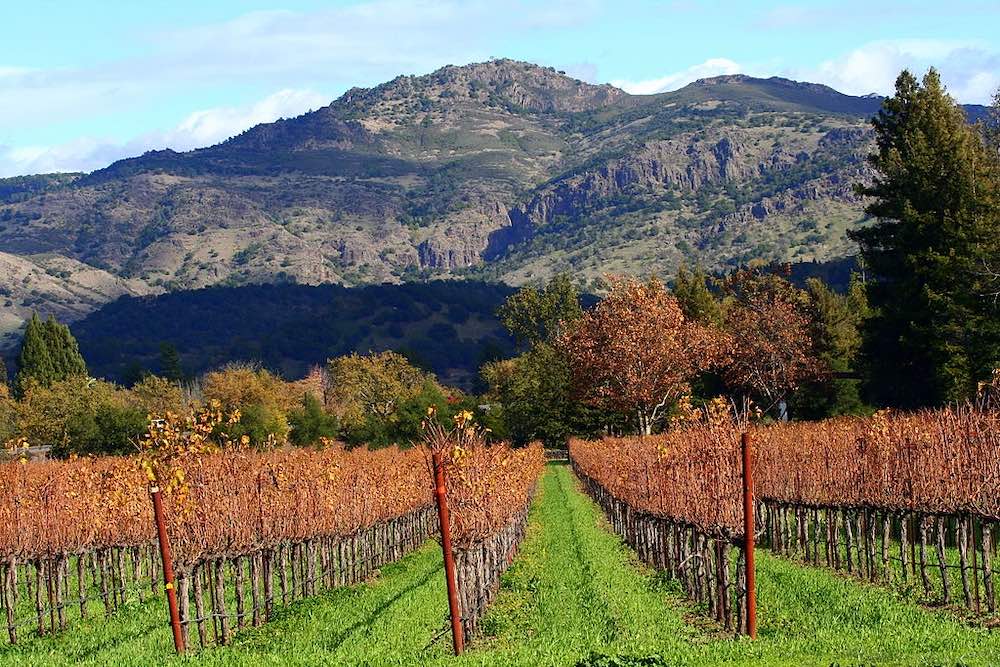 Option 2: Muir Woods to Point Reyes
This road trip takes you over the Golden Gate Bridge and joins the Pacific Coast Highway for a memorable day of sightseeing and California road tripping.
Here's a route map of this road trip. Simply click on the map to open in Google Maps.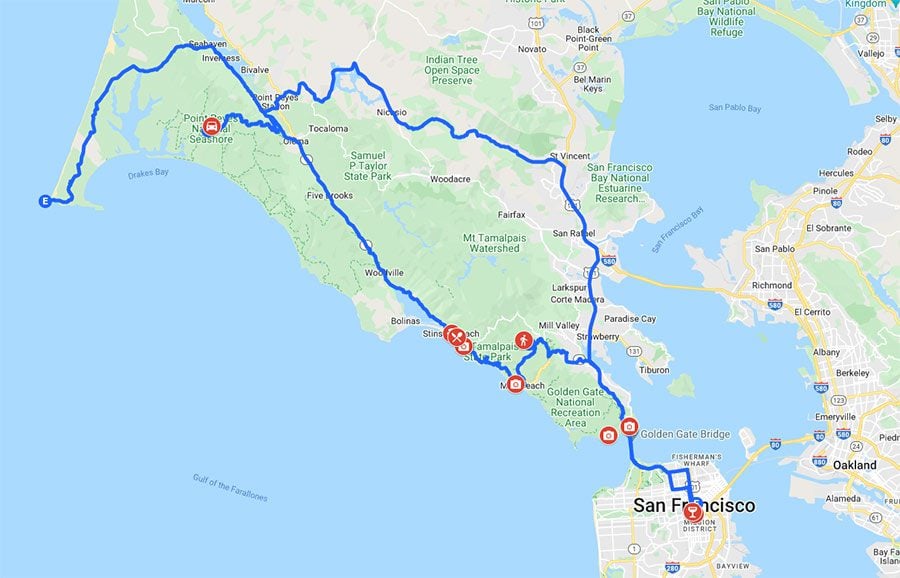 Crossing the Golden Gate Bridge
The drive from San Francisco to Muir Woods takes about 45 minutes without stops. However, there is a 'must stop' just as you cross the Golden Gate Bridge heading north. Turn right into the Golden Gate Bridge View Vista Point for a great view back towards the bridge and the city skyline across the bay. Even when foggy, this view never fails to impress.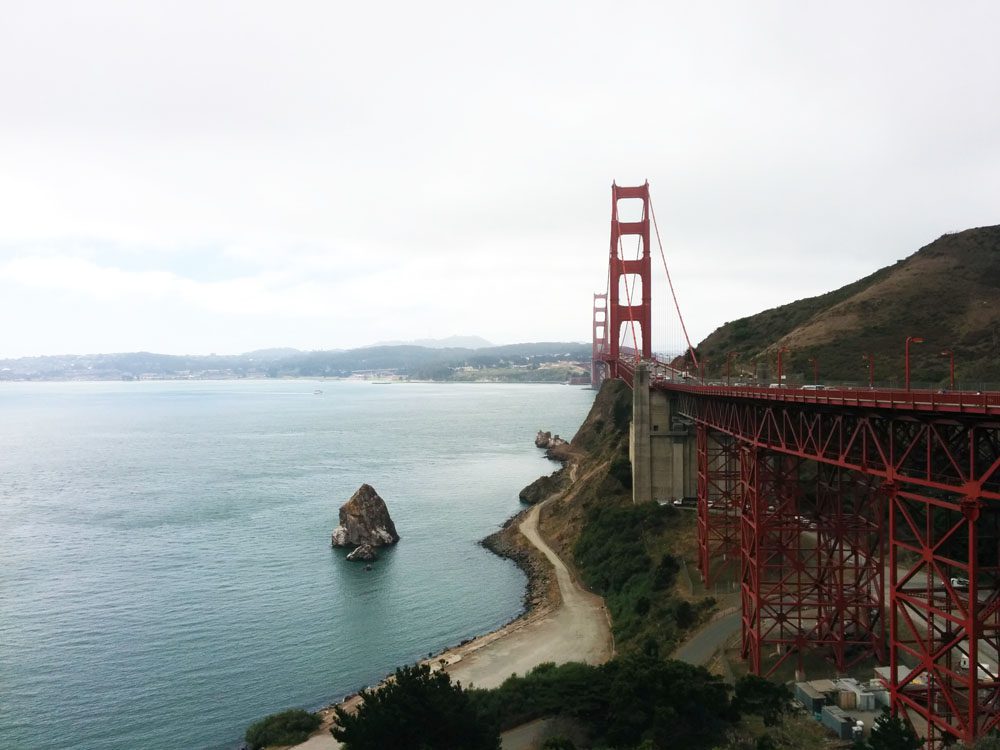 Muir Woods
After a short drive through the woods, you'll make it to Muir Woods National Monument. This forest is home to thousands of tall redwood trees, some started their growth many centuries ago! Muir Woods is a popular city escape so you're not alone. Try and visit on a weekday morning.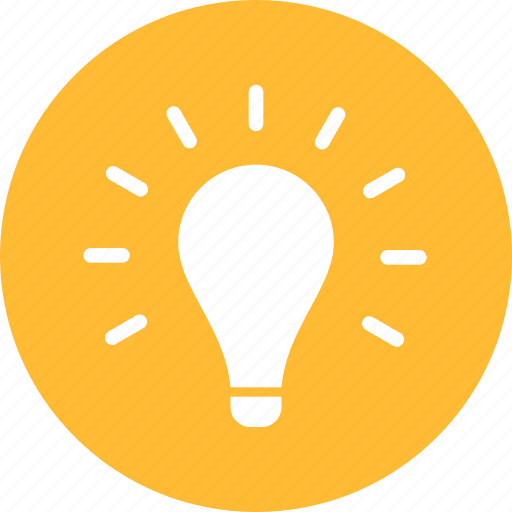 Pro Tip
At the present time, drivers must pre-book their parking spot at Muir Woods.
Several easy loop paths are running on the forest floor that you can choose from. The longest one is only 2 miles long and the further you walk, the fewer people you'll encounter (you might even be able to hear the Woodpeckers). There are also a few proper trails in this area that connect to the forest floor loop. The redwoods were a prized commodity in the past and we all owe our visit to William Kent and his wife Elizabeth Thacher, who bought this land in 1905 and donated it to the government to create the park.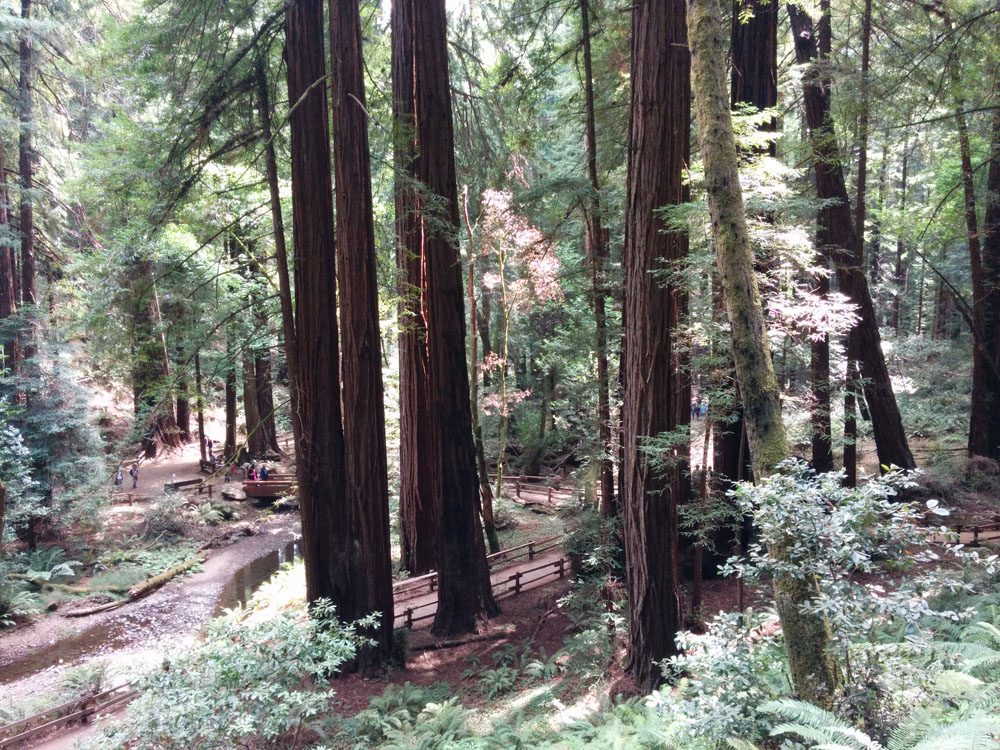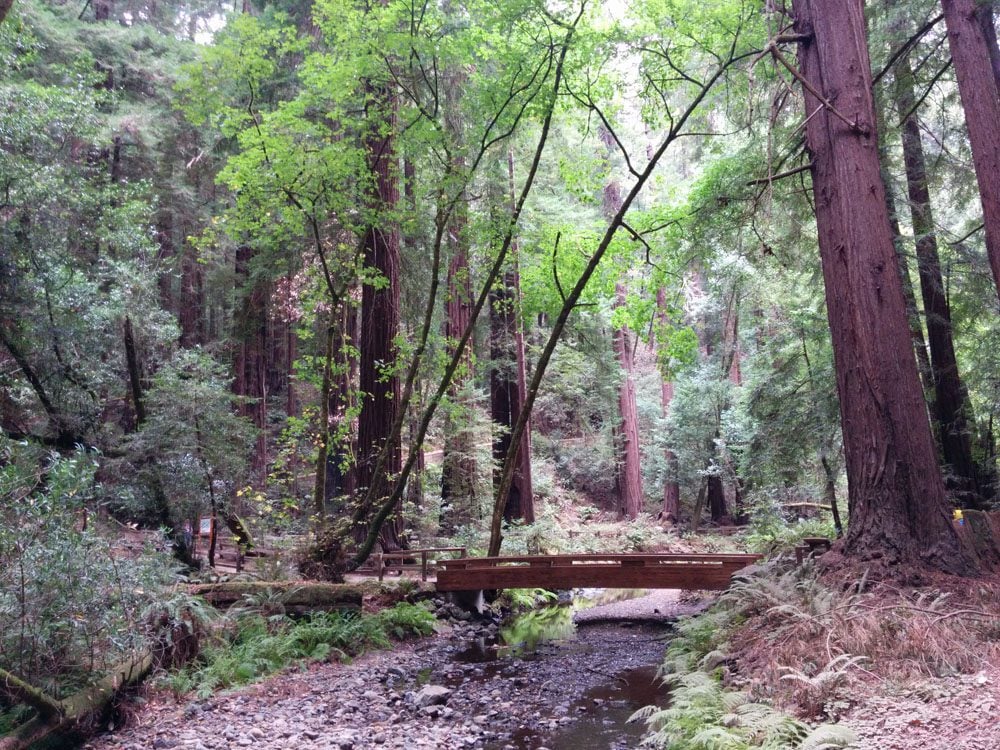 Stinson Beach
Just after Muir Beach, there's a superb lookout point at Muir Beach Overlook. Park the car and head down towards the cliff's edge on the marked trail. You'll notice on your way old WWII defense positions carved into the cliff, a relic of years past. The view from the end of the trail is amazing, with fine southerly views of Muir Beach and north towards Stinson Beach. You might even spot a few whales in season.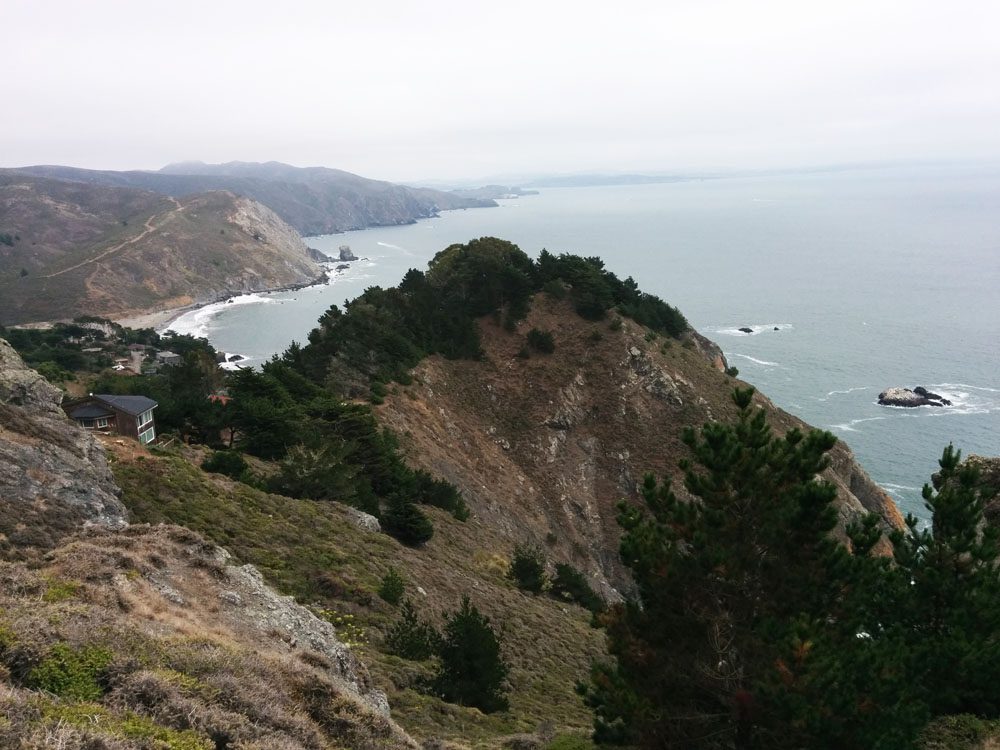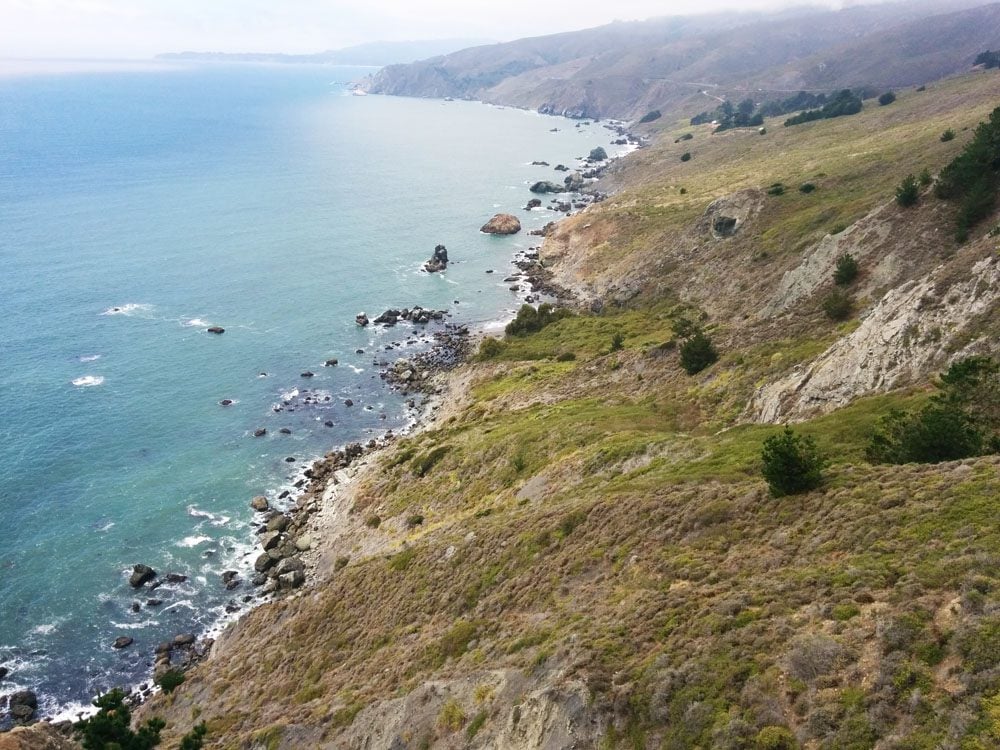 From the lookout, it's another 15 minutes to Stinson beach. There's another great viewing spot just before you descend towards the beach. Stinson Beach is wide and long. I hope you get to see it without fog as it is beautiful, but it can get foggy. The beach is popular with surfers and the adjacent town with holidaymakers. Grab some lunch to-go at the Parkside Cafe and enjoy a picnic at Stinson Beach.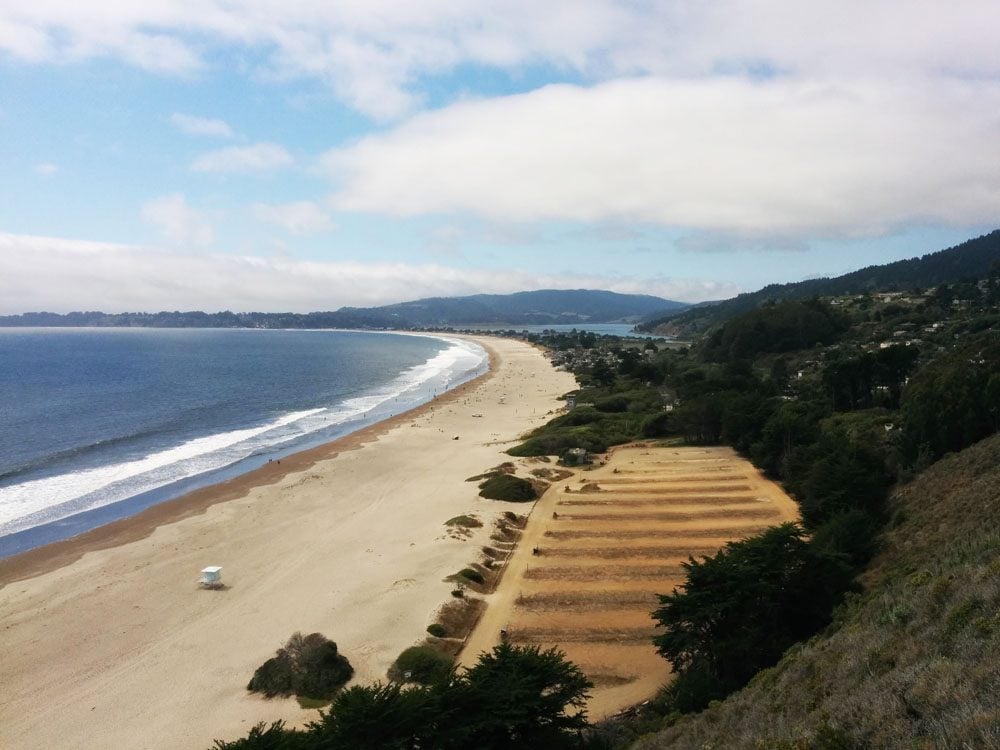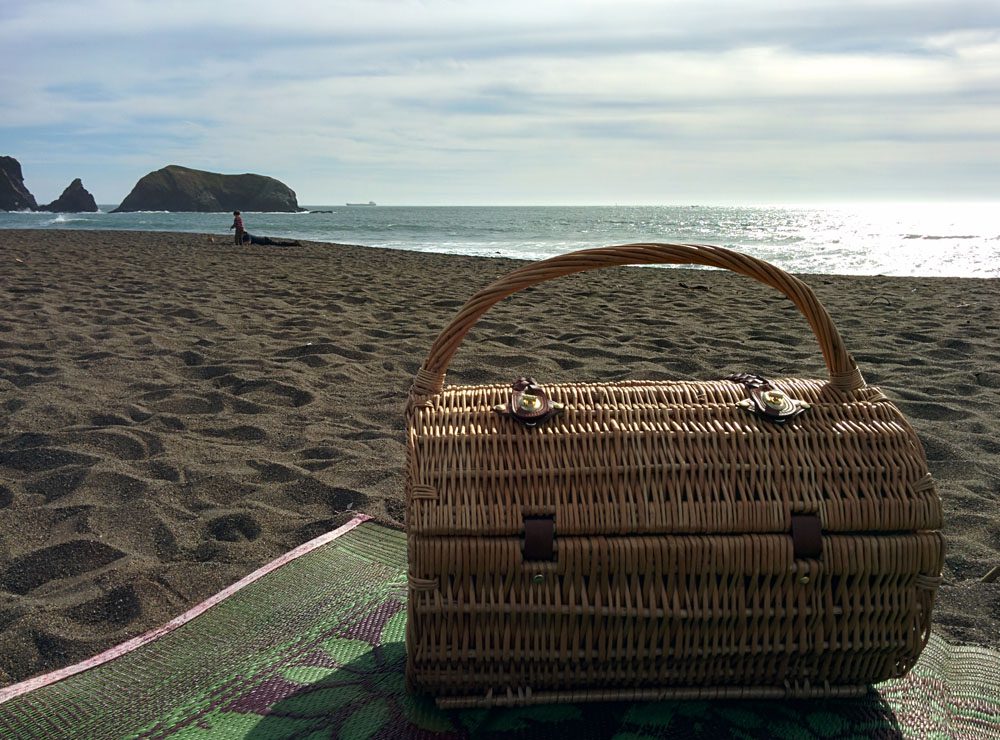 Point Reyes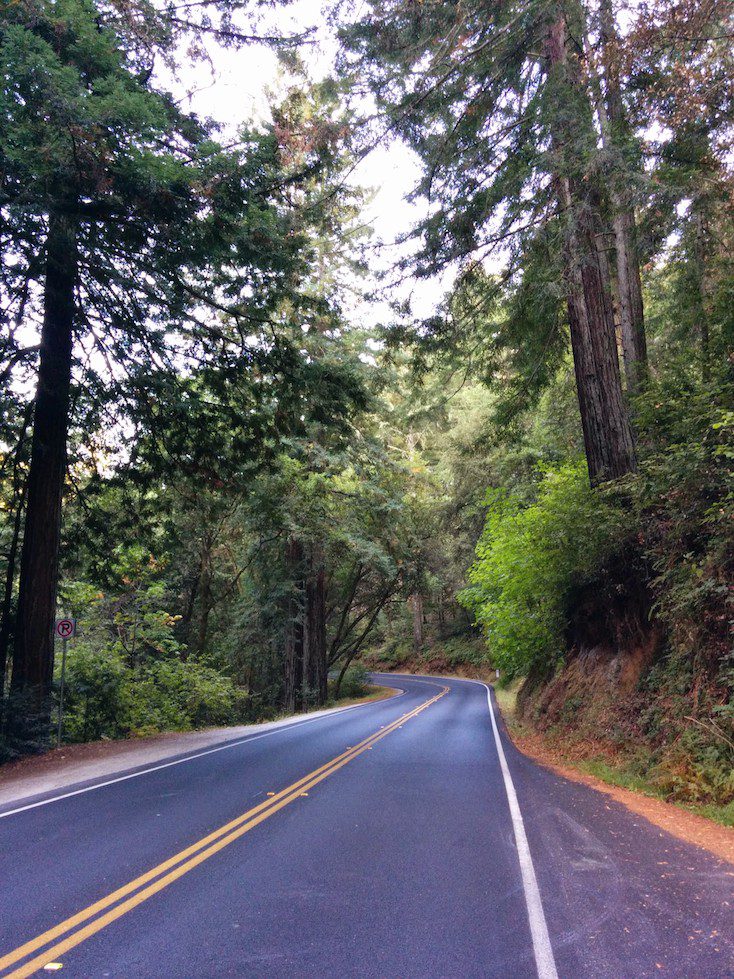 If you're doing well on time, continue for about an hour to Point Reyes National Seashore to check out its wild beaches, elephant seals, and walking trails. Heading back towards San Francisco, take Sir Francis Drake Blvd back to HWY 101, and drive through a beautiful redwood forest and ranch country.
A particular section of this boulevard has some seriously nice views, the kind you've probably seen before on screen but now get to see with your own eyes. When I drove on this road, there were hardly any passing cars which certainly amplified the experience.
Sunset at Marin Headlands
If it's not dark at this point, just before crossing the Golden Gate Bridge (don't forget to pay the toll), get off at Conzelman Rd and head to Marin Headlands. Stop at the lookout point for arguably the best view of the Golden Gate Bridge and San Francisco. This is a great spot to finish your San Francisco adventure!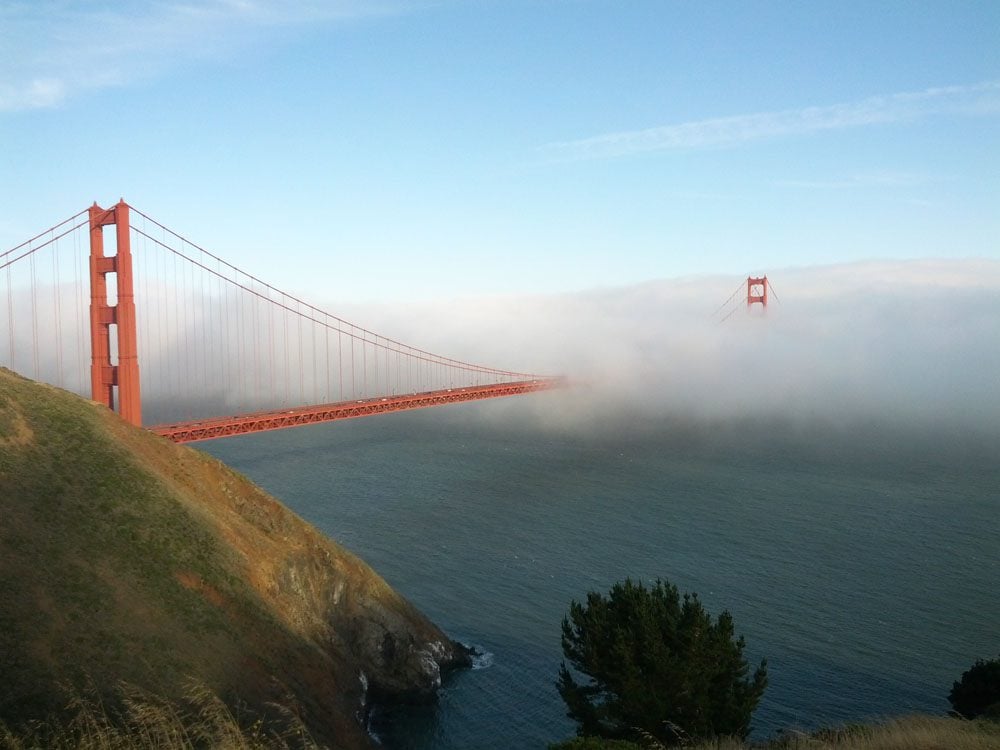 Celebratory Drinks
To celebrate the end of an action-packed 5 days in San Francisco, head to the Armory Club on Mission St. It's a vibrant place with excellent cocktails and local beers. Another good option is Zeitgeist, very popular with Mission residents – with a great selection of beers, famous bloody mary's, and an outside garden.
What's Next?
This busy itinerary certainly makes the most of your 5 days in San Francisco and can also serve as a good reference even if you're just spending a long weekend in San Francisco. Be sure to check additional California travel guides in case San Francisco is just one stop on your California adventure.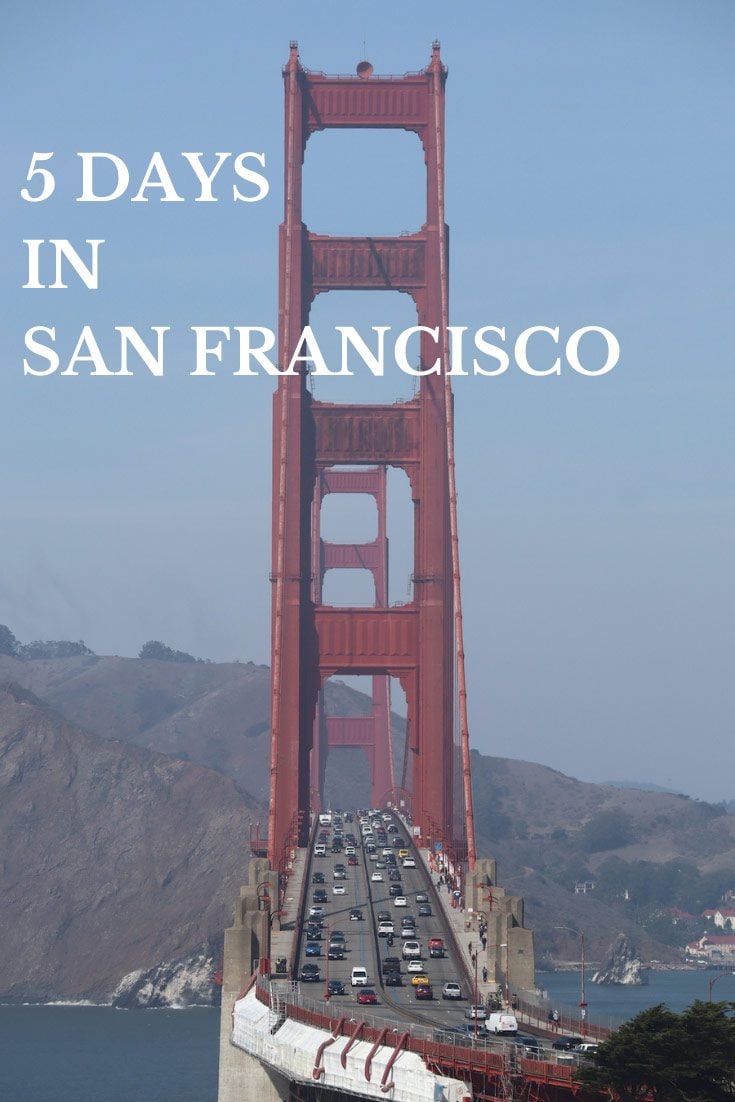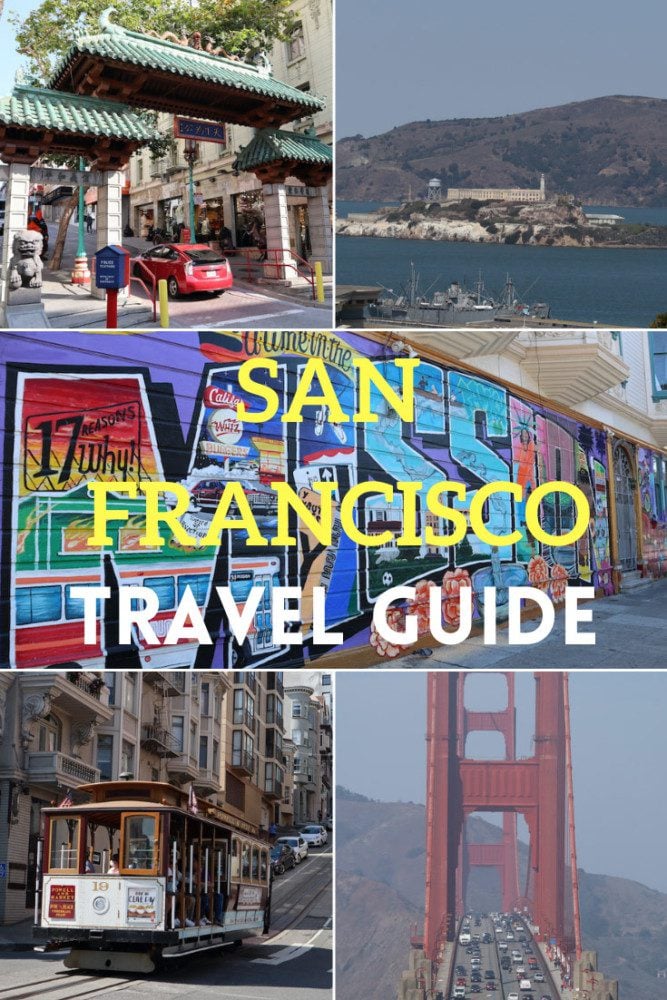 Pin These Images To Your Favorite Boards