Day 3: Alcatraz, The Embarcadero & Fisherman's Wharf
The third day of our 5 days in San Francisco itinerary will be spent on or next to water. We'll start the day with a visit to Alcatraz and, back on dry land, we'll explore the city's lively waterfront area.
Ferry Building
If it's Saturday morning, start the day at the Ferry Terminal Building, on the southern end of the Embarcadero. The building itself is unmistakable, with its clock tower designed after the famous Giralda in the Seville Cathedral in Spain. Completed in 1898, the terminal building used to be very busy with bay area travelers before the Bay & Golden Gate bridges were completed. Nowadays, it's an embarkation point for ferries connecting the city with towns in Marin County and Oakland. The ferry building hosts a California farmers market on Tuesdays, Thursdays, and Saturdays but the weekday versions only start at 10 am, whereas the Saturday market begins at 8 am. If it's not market day, you'll still find a selection of casual dining options on the ground floor.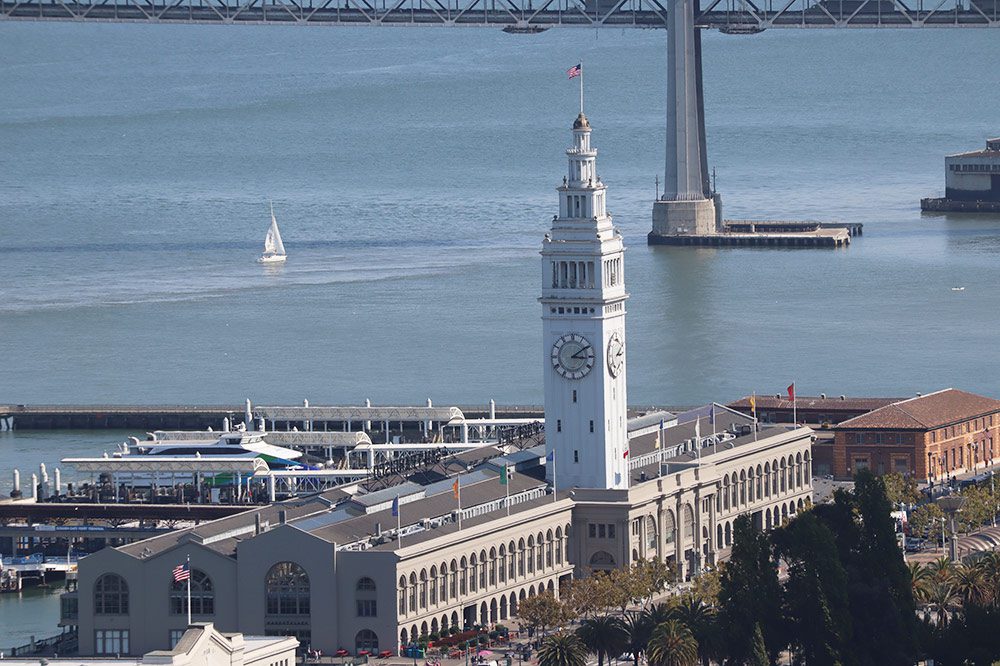 The farmers market brings together local producers from around the area selling lots of organic produce and regular fruits & vegetables, flowers, and great food – with the scenic backdrop of the Bay Bridge.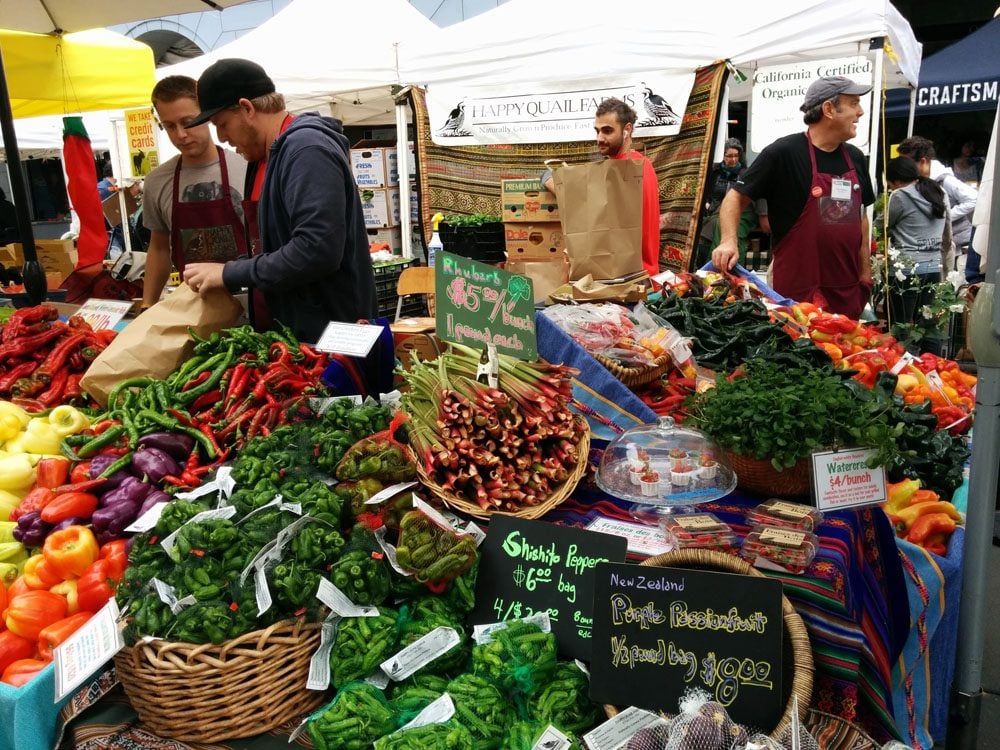 The Embarcadero
From the ferry terminal, continue walking along the Embarcadero towards Pier 33. This wide boulevard has come a long way and it's now a favorite jogging spot, also boasting seafood restaurants with bay views. Pier 33 is the departure point for Alcatraz, one of the highlights of any holiday to San Francisco.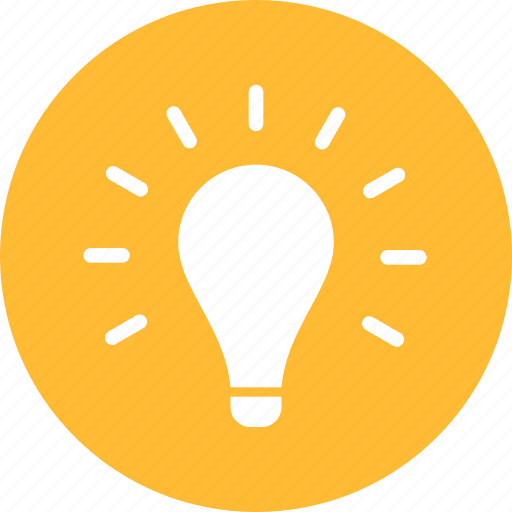 Pro Tips
(1) Book your Alcatraz tickets in Advance to ensure you have space on your desired day and at your desired departure time. (2) I recommend taking the first ferry to Alcatraz in the morning. This way, the island will be less crowded and your visit more enjoyable, the frequent incoming ferries will allow you to return whenever you want, and the Alcatraz visit won't "clog" your sightseeing day. (3) Have a look at combo tickets that include Alcatraz along with other attractions. These might unlock some savings or skip-the-line benefits.
Alcatraz
The boat ride to 'The Rock' offers great city and bay views and takes about 15 minutes. As soon as you disembark, you feel like you've stepped back in time. Alcatraz is a major tourist spot so they've invested a lot of effort in making this experience special. Now a US National Park, Alcatraz was originally an army fort until converted to a federal prison in 1934. Housing the worst criminals in the US until 1963 like Scarface Al Capone, 'The Rock' became infamous for a place with a one-way ticket.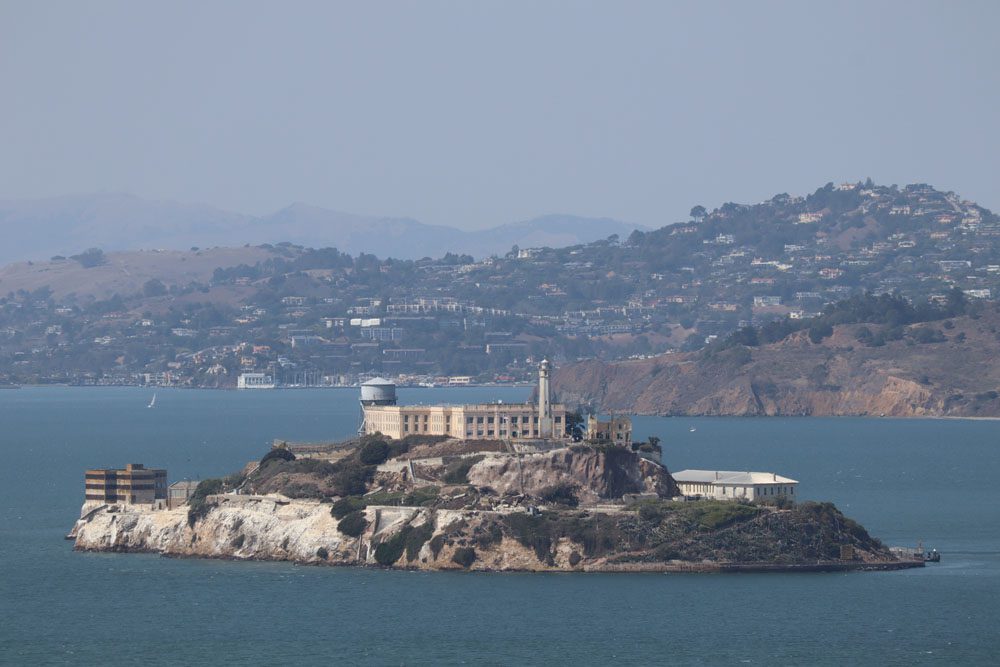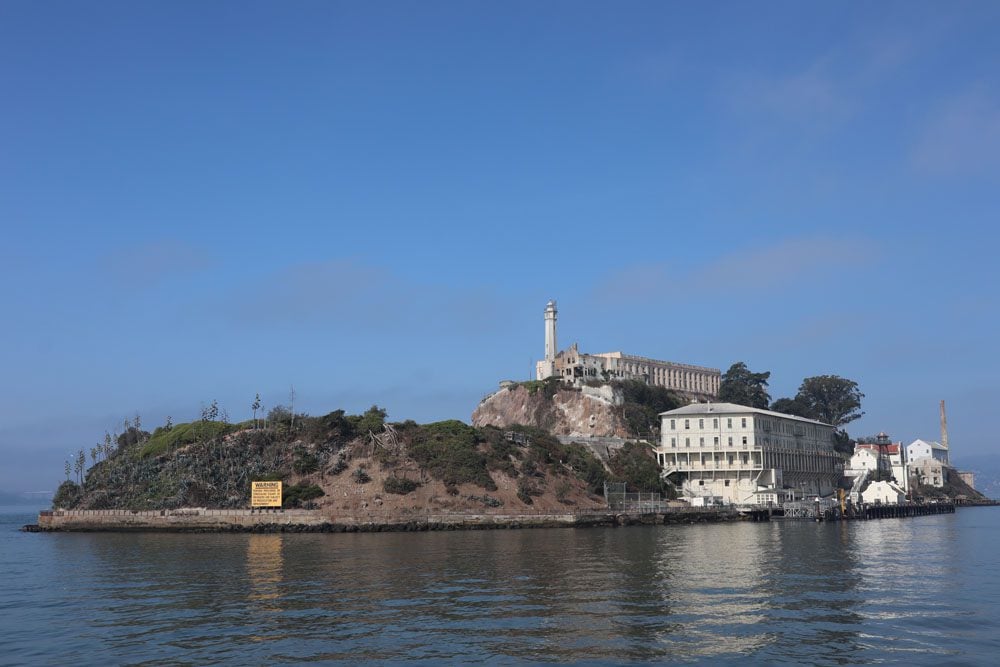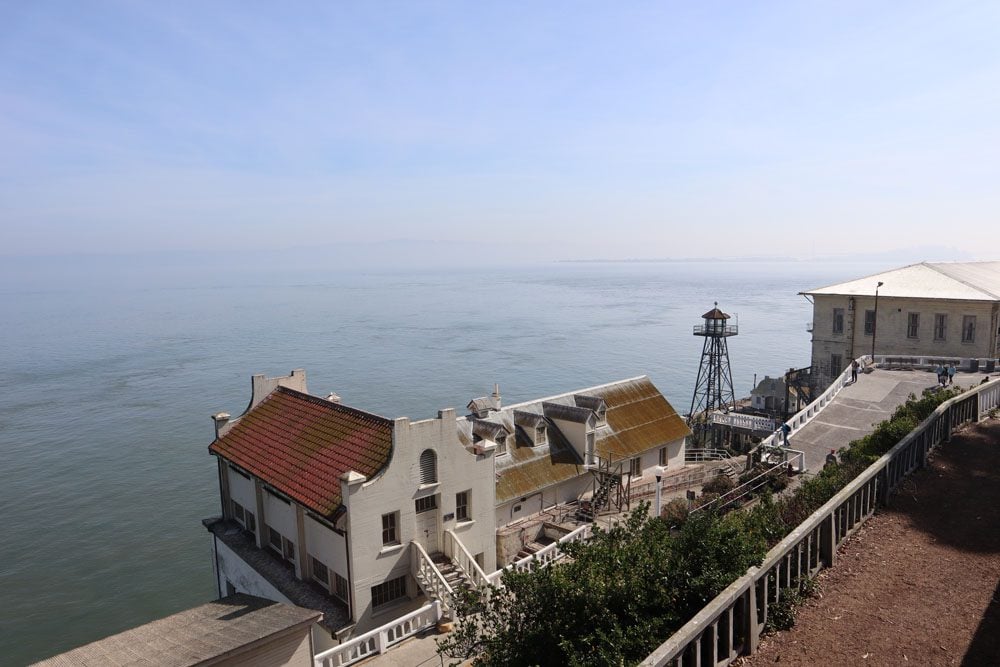 Nowadays, Alcatraz is an extremely popular tourist destination. You can visit Alcatraz on a day tour in which your ticket includes the boat ride, park entrance, and an audio tour, or on a night tour which includes a more intimate tour (and quite recommended from what I've heard). The audio tour comes in handy, as it takes you around the must-see areas of the former prison with stories told through the eyes of former guards and prisoners. With all the hype around Alcatraz, it's cool to walk around and see how these inmates lived. You can even step into one of the solitary confinement cells for a few minutes and experience for yourself what inmates would have to endure.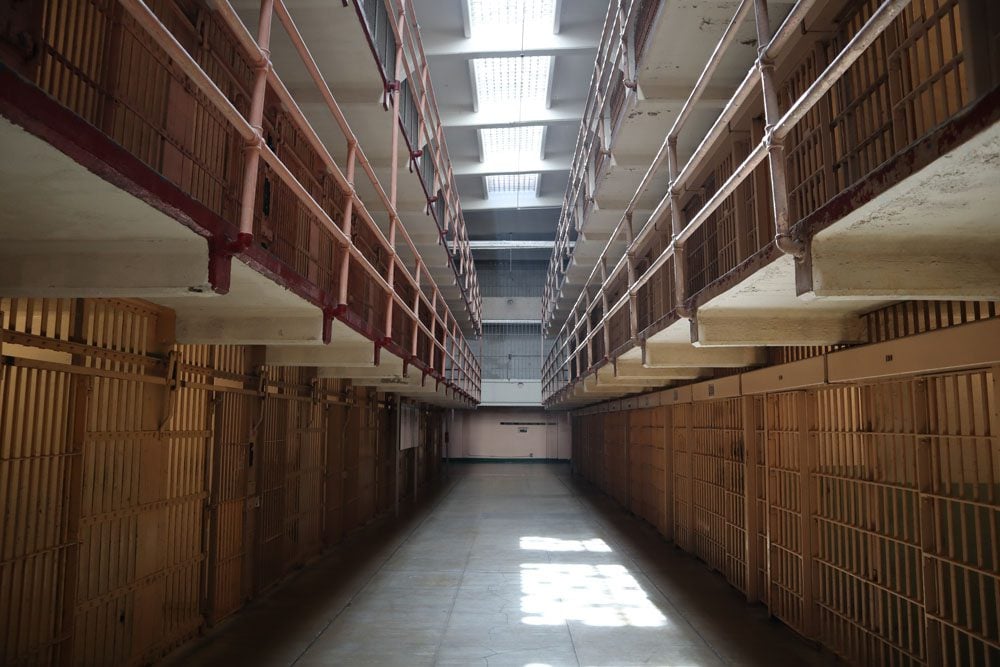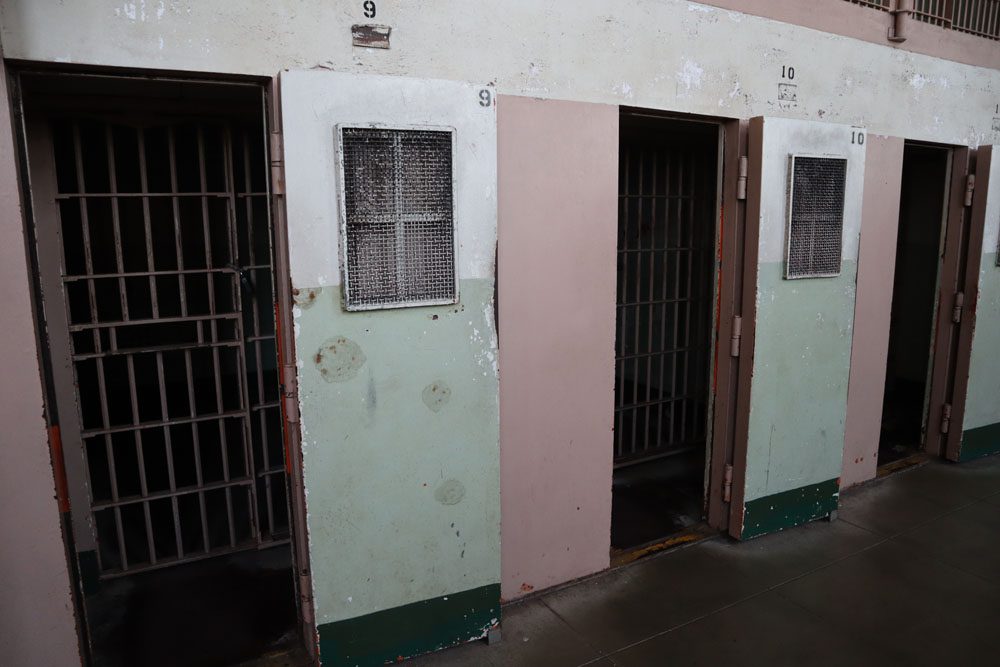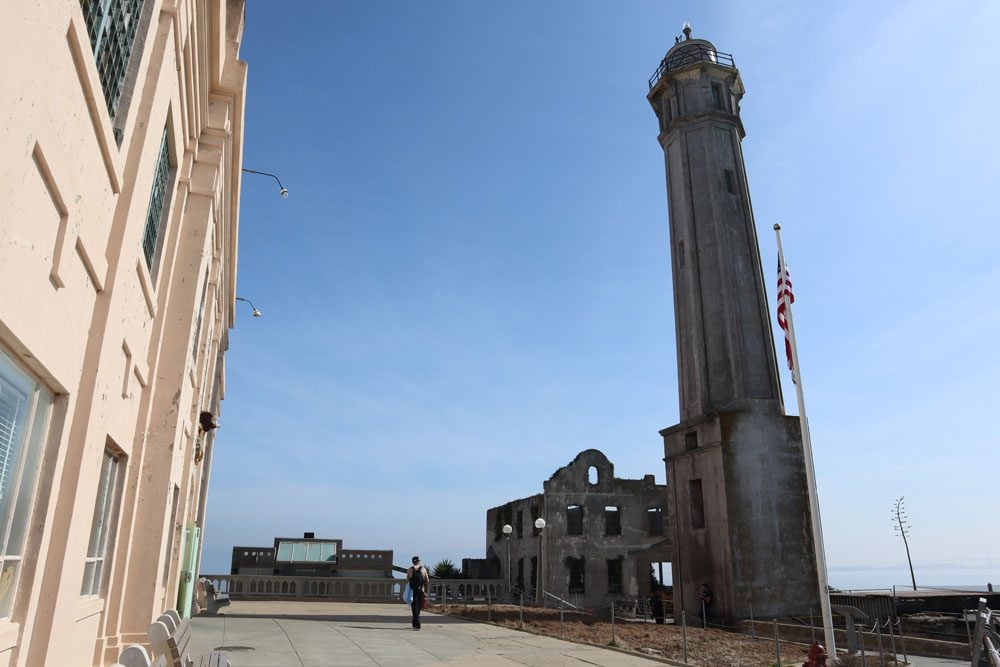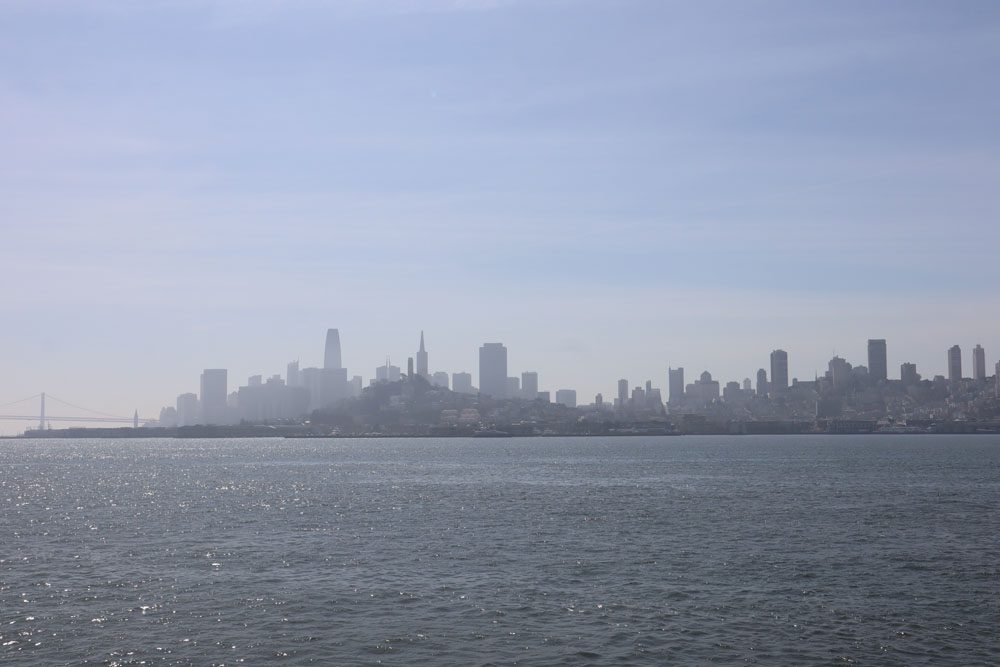 Allow between 2 to 2.5 hours for a proper visit to Alcatraz and be sure to enjoy the great view of the bay and the city from the outside deck. This is certainly an 'achievement unlocked' and we can now tick that box on our 'must-see places list'.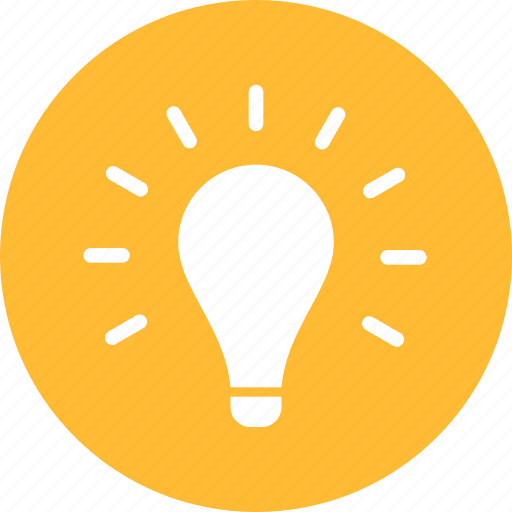 Pro Tip
Be sure to check signposted departure times back to San Francisco as you embark the ferry on Alcatraz Island.
Pier 39
Back on dry land at Pier 33 after returning from Alcatraz, continue along the Embarcadero to Pier 39. This touristy complex will be loved by kids and it can also be a good spot for lunch. Pier 39 is packed with souvenir and curiosity shops (a store for left-handed people anyone?), cafes, arcades, old-fashioned candy shops, and restaurants. It has a county fair atmosphere to it.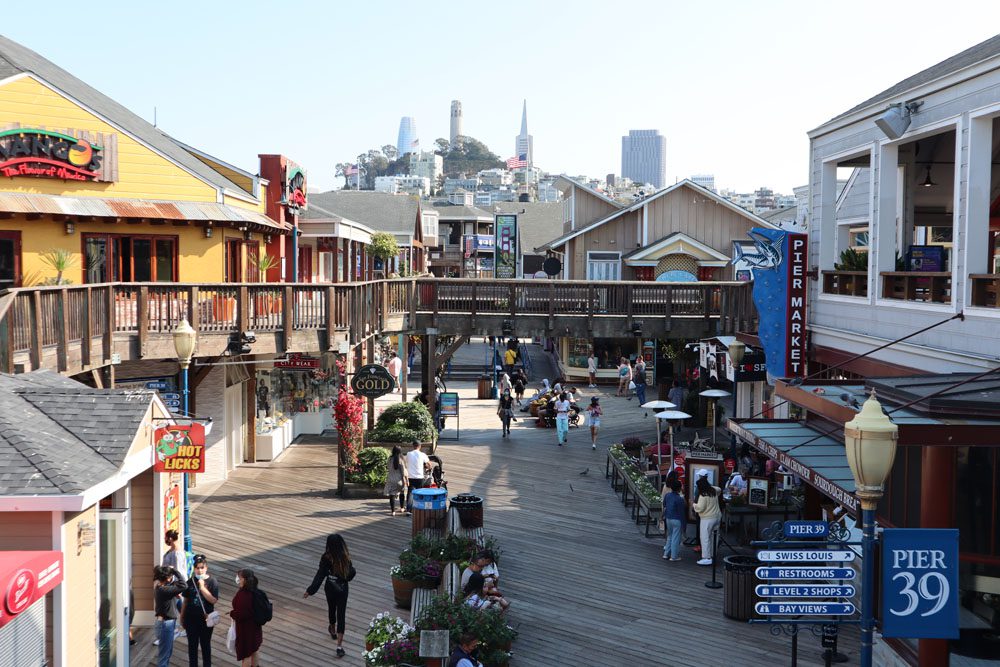 Even if this tacky madness is too much for you, come to Pier 39 to watch the famous San Francisco seals, who have been calling this place home since the 1989 earthquake. They soak in the sun, swim around for food, and mainly make a lot of noise. The Viewing platform is at the end of the second floor.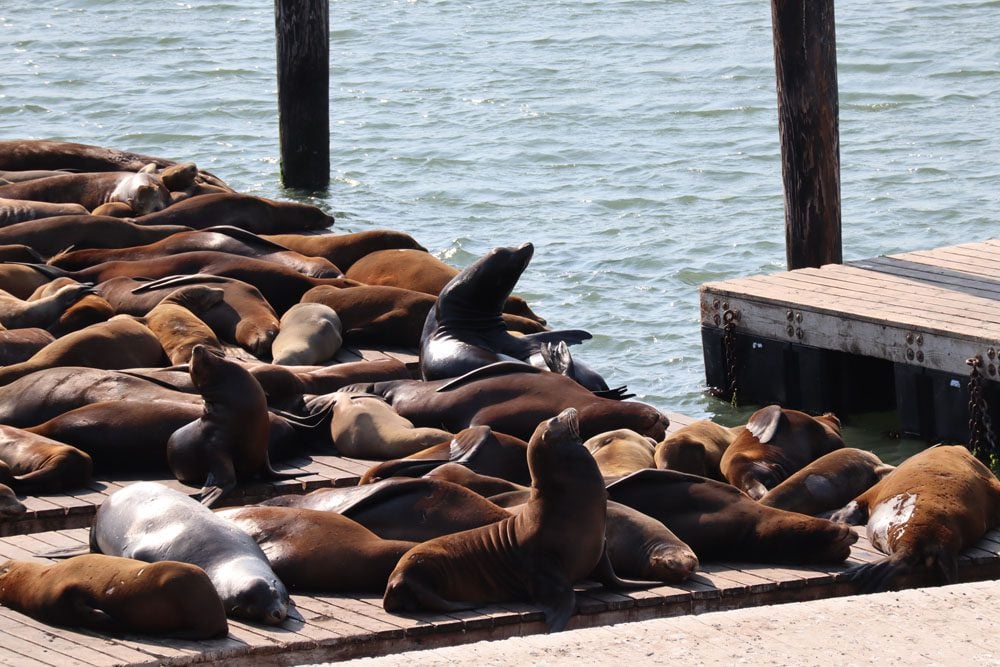 Fisherman's Wharf
The section between Pier 39 and Fisherman's Wharf is busy with many street performers, tour booths, and panhandlers. A few more steps along the Embarcadero and you'll see the familiar sign welcoming you to Fisherman's Wharf. This was once the center of the fishing industry but that's long gone and today, this place draws tourist crowds.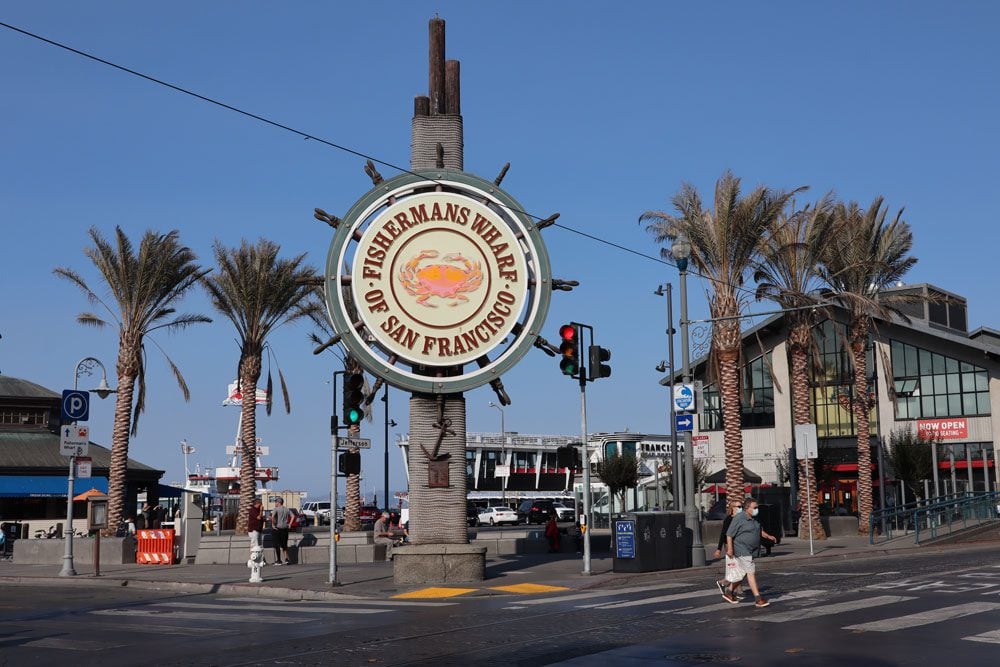 Fisherman's Wharf is also home to famous seafood restaurants, whose signature dish is a bread bowl seafood chowder. Grab a seat in the small outfits or head over to Boudin Bakery, famous for its sourdough bread. Bread makers here put on a show for the tourists, just look for the large window. Another good option is Franciscan Crab Restaurant (reservations strongly advised).
Even though the restaurants are touristy around Fisherman's Wharf, you must taste the local seafood. I sampled the food at Alioto's Waterside Cafe which offers good combination options for those who are not seafood experts and just want to taste. It's not too expensive, the food was good and hey, you get to wear ridiculous lobster aprons!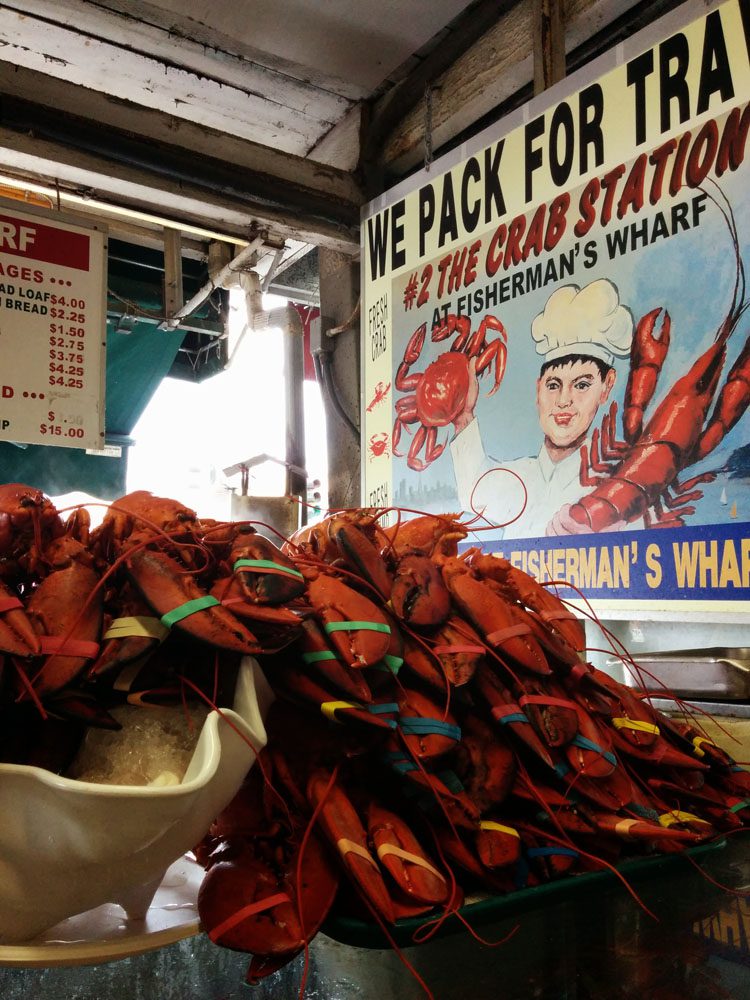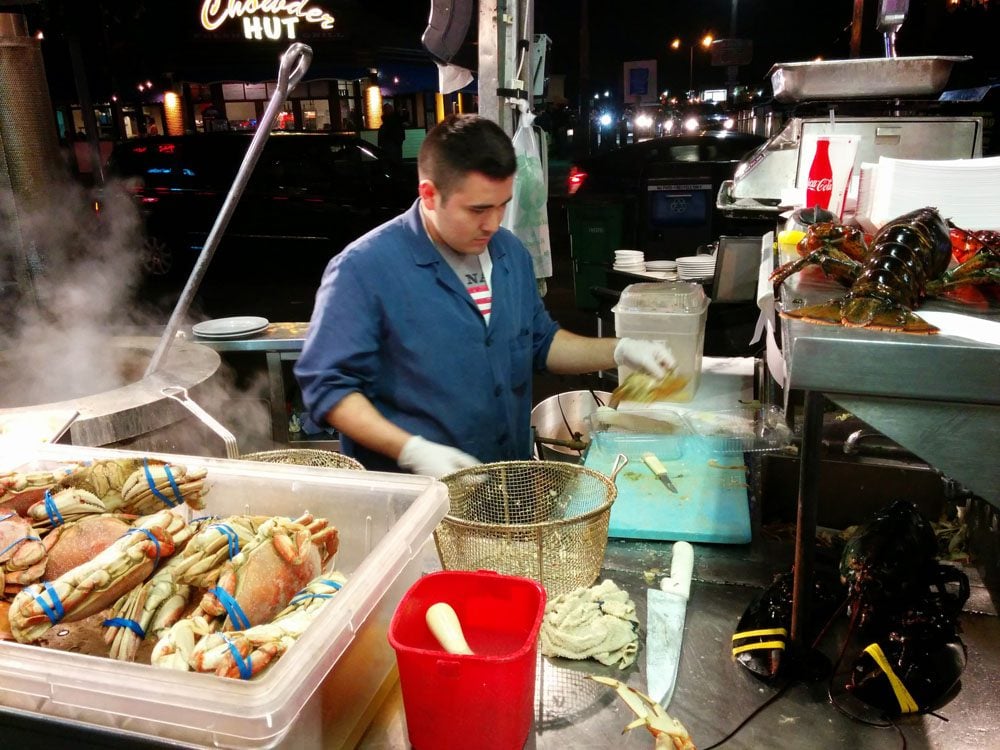 Children and adults who miss their childhood years should head to Musée Mécanique (free) to experience what an arcade used to look like many decades ago. These vintage arcade machines have been restored and you'll find old 'love meters', pinball machines, and also a few other vintage machines that may have been considered 'X-rated' at the time. There are other, more maritime-oriented museums to explore if you're into that such as the SS Jeremiah O'Brien and Maritime Museum.
San Francisco Maritime National Historical Park
Just beyond Fisherman's Wharf, you'll find this tranquil spot offering great views and beach access. Many swimmers come here during the morning hours for some exercise in the chilly waters of San Francisco Bay. Continue walking along the municipal pier to enjoy the unique vantage point and head back when you've had enough. We'll explore the area beyond this point tomorrow. Conveniently enough, Ghirardelli is just a stone's throw away. Famous for their chocolate squares, Ghirardelli is also famous for very rewarding sundaes. So if your sweet tooth is aching, this is the place for you!