Endless roads in an endless desert, remote towns, scenes out of an old western movie and one Grand Canyon. A trip to the American Southwest is a unique and unforgettable experience. This travel guide highlights the ins and outs of a classic American road trip from Las Vegas to Monument Valley. Ready to hit the road?
A visit to the American Southwest was on our minds for quite some time. What can be better than hopping in your car and driving through some of the best desert scenery in the world? We traveled during April, from the city that has artificially created some of the world's best man-made sights to places where the only creator is nature. We visited Monument Valley and Grand Canyon, both in Arizona. In between, we caught a glimpse of Navajo country and drove on the legendary Route 66.


What's Included in this Southwest USA Itinerary?
Several sections make up this guide:
Day Trip to Death Valley from Las Vegas
Have an extra day to spare? Consider using it to visit Death Valley on a day trip from Las Vegas. You can rent a car and drive to Death Valley and back on your own but it's a lot of driving, so opting for the organized tour from Las Vegas is a safer option.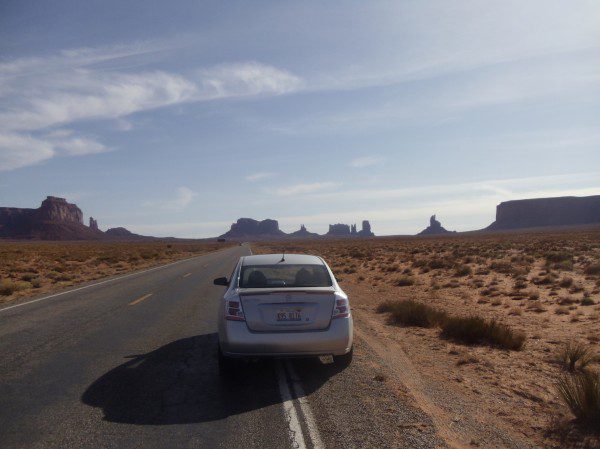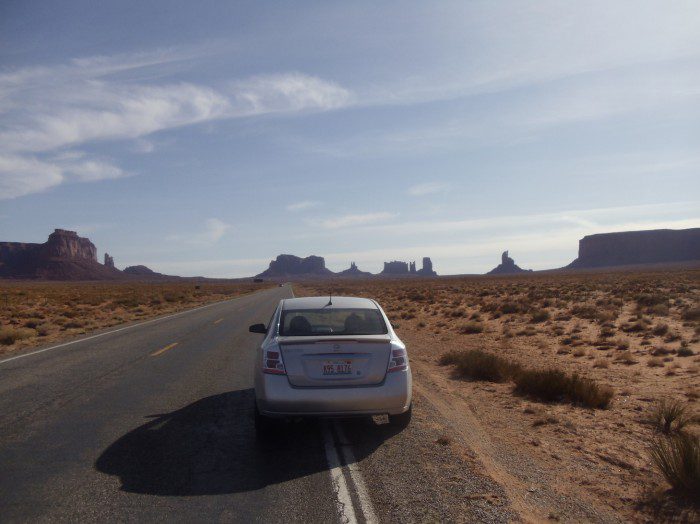 Road Trip Travel Tips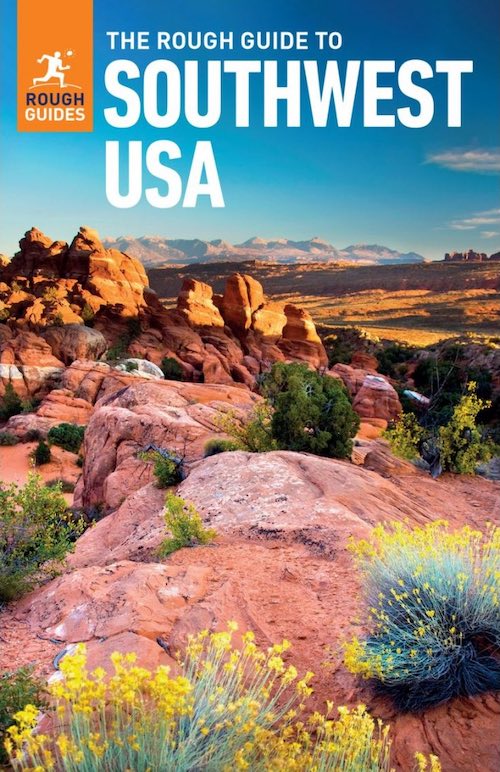 Don't leave home without The Rough Guide To Southwest USA! It's got loads of photos, national park & small town info that, together with this guide, will be your best friend on this epic road trip. Also visiting Las Vegas? Grab the pocket guide book as well.
Even if it's warm in Las Vegas, Grand Canyon, and Monument Valley can be chilly, especially after sunset. So be sure to check the weather reports and bring layers.
Speaking of sunset, be sure to check out the sunset times for Grand Canyon and Monument Valley as these times will affect what you can do on a given day. Sunsets are one of the highlights of any Southwest USA travel holiday so be sure to experience one.
Having a car is the ultimate freedom in the US and it's highly recommended to explore this region with a car. Renting one is easy and inexpensive if you book in advance.
On that note, many car rental companies have branches within the Vegas mega-resorts. It's very convenient to rent from these locations but there will be a fee associated with this convenience.
You really don't want to get lost in the desert and while scenes like in the movie Breakdown will likely not happen, have a good roadmap with you. Grab one when you stop for some snacks at the gas station.
Driving and stopping in small towns, diners and old gas stations are part of the fun. Don't rush and leave enough time to enjoy the wide-open road.
Vegas is for a long time more than just a gambling town. There are world-renowned shows on stage every night (music, magic, circus and more). Be sure to book in advance to guarantee availability but if you are a last-minute kind of person, check out Tix4Vegas. They sell discounted tickets to tonight's shows if there are any left unsold. They also have a few physical locations and there's one just outside the Fashion Mall on the Strip. For skip-the-line tickets to experiences in and around Las Vegas (including Hoover Dam and Grand Canyon), have a look here. If you're planning on doing quite a bit of sightseeing, consider purchasing the Las Vegas Explorer Pass.
The major hotels on the Vegas Strip (Las Vegas Boulevard) are considered resorts and as resorts, a 12% resort tax will be added to your bill.
There are some beautiful and super convenient accommodation options both in Monument Valley and inside Grand Canyon. They are outlined further in the post. Be sure to book early to ensure you have a good spot as these places are the ones to fully book first.
Southwest USA Travel Route
Click on the map to open in Google Maps