Where the heck was this picture taken?
Seeing the 'mainland' of Aitutaki was great, but I was still wondering where all those exotic-looking postcards and marketing photos were taken? I went around the island and though impressed, the beaches looked nothing like what I had seen in the photos. Am I on the wrong island or is Photoshop to blame? To answer this question, I decided to check out some of the 12 outer islets (called motu) that dot the Aitutaki Lagoon. Maybe the answer lies there?
This little voyage turned out to be one of those days in your life that you'll never forget. Needless to say the question was answered. Prepare to be blown away!
To get to the islets, hop on the Vaka Cruise for 6 hours of cruising, boozing and a whole lot of tropical sightseeing. Our first stop was Akaiami Island, a sleepy little island with a gorgeous-looking beach.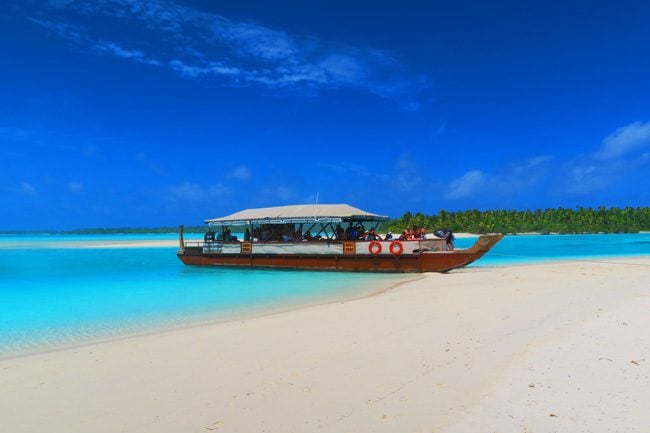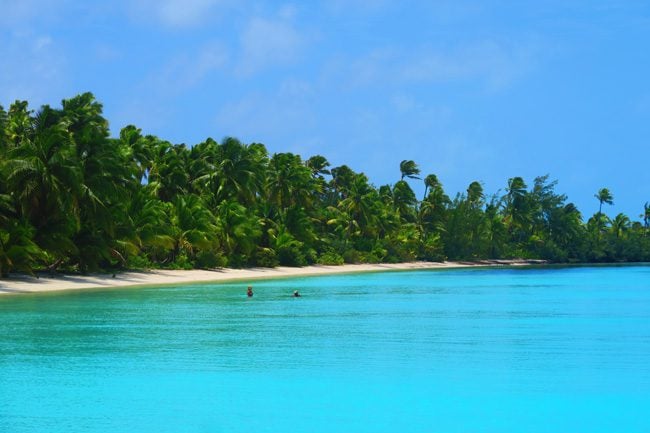 The island used to serve as a refueling stop in the exotic 'Coral Route' between Fiji and Tahiti, back in the 1950s. Flying boats flew by Tasman Empire Airways Limited (TEAL) actually used to stop on this remote island inside the Aitutaki lagoon. Passengers would get a few hours of beach bumming while the plane was refueled. The only remaining evidence of what must have been the best 'layover' in history, is this old jetty.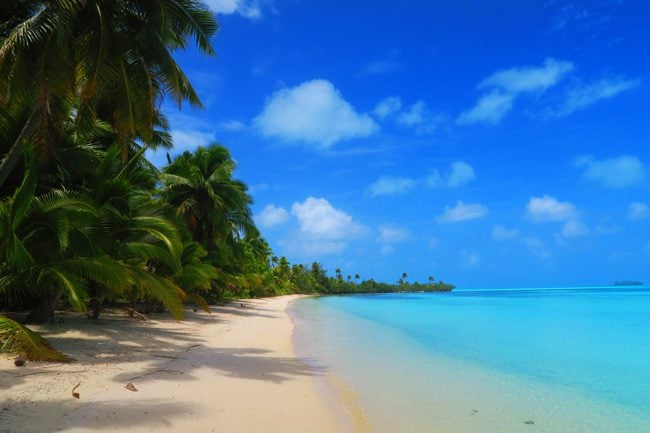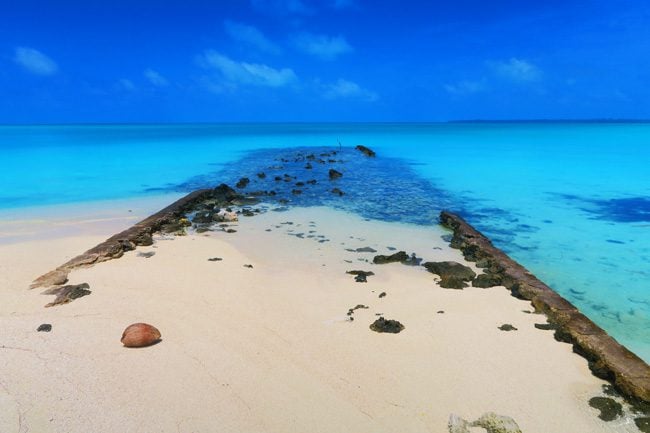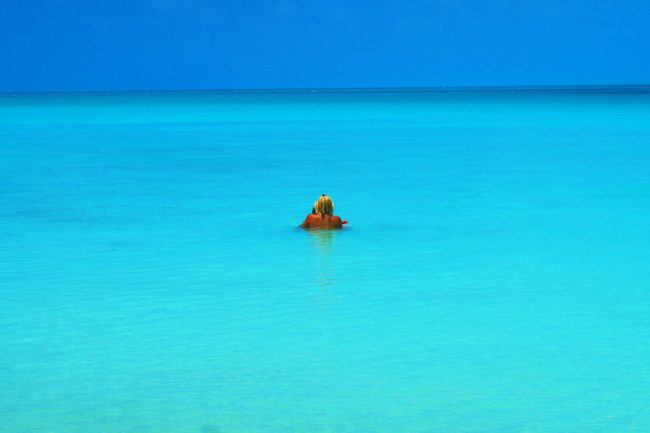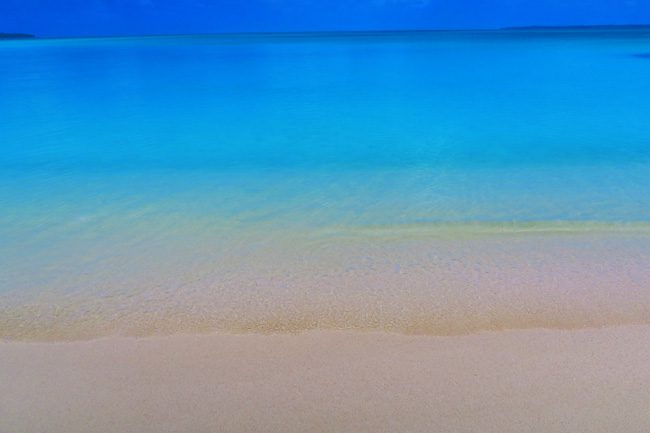 Back on the boat, our next destination was the rugged Motu Rakau. This little island is super tiny and has been made famous following the filming of several reality shows on its shores, such as the UK's 'Shipwrecked'. One side of the island has a calm-looking beach but the backside is rugged, with wild palm trees and massive lava rocks.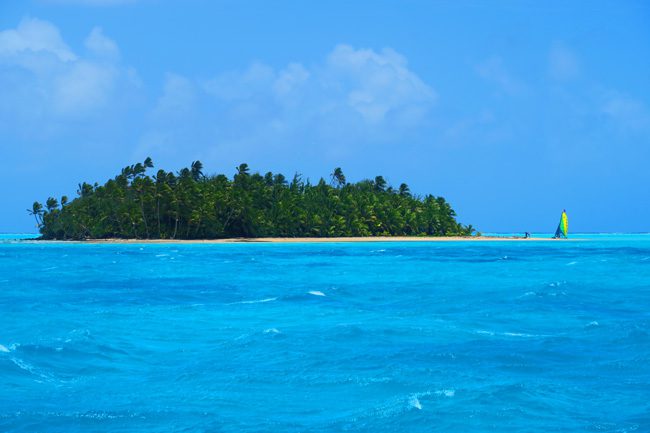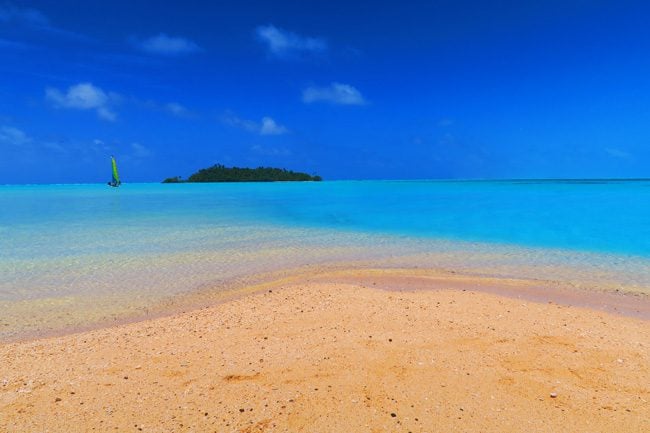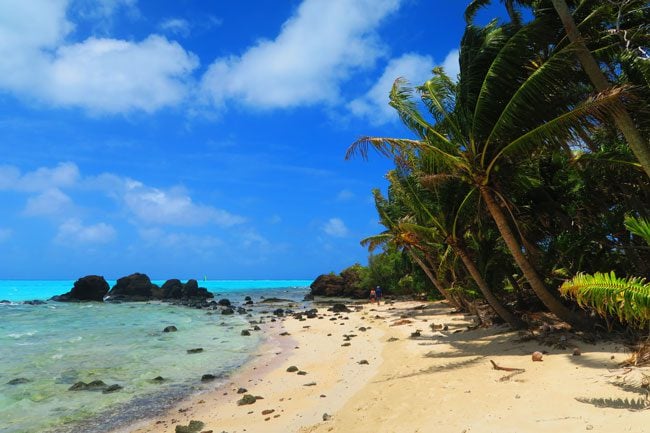 The island is also home to lots of birds. If you're patient enough and have a bit of luck, you might see one of these cute little fellas just chilling on a tree branch.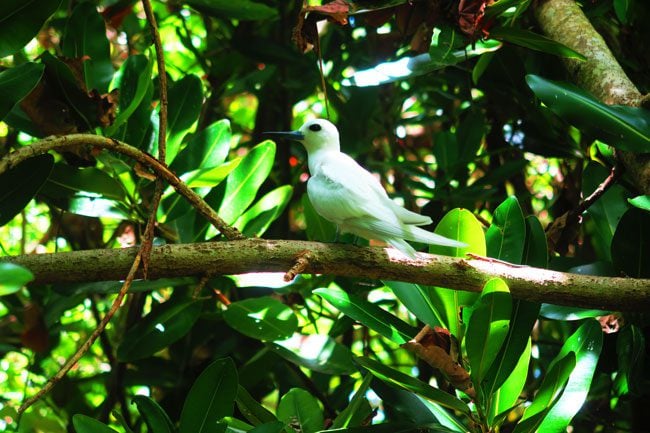 Before heading to the last of our island hopping stops, we were treated to a wonderful round of snorkeling. With such shallow and clear waters, it's no surprise to find rich marine life in the Aitutaki lagoon, from small fish to massive clams and all the way to friendly giants like these Trevally fish…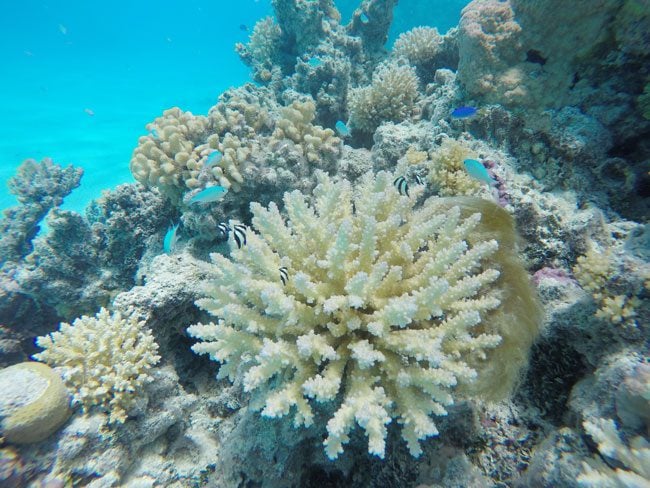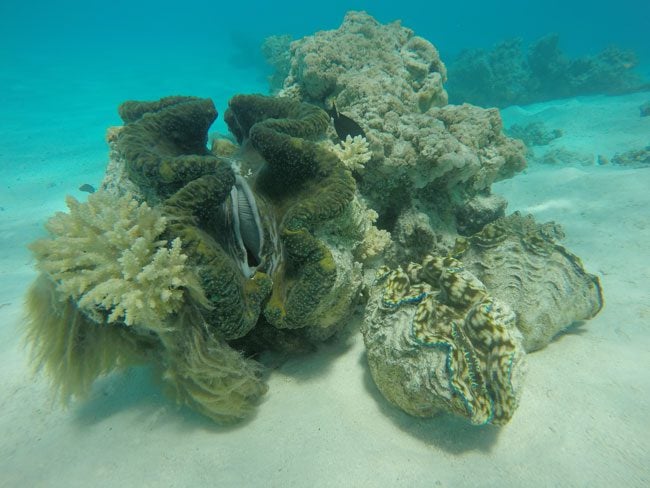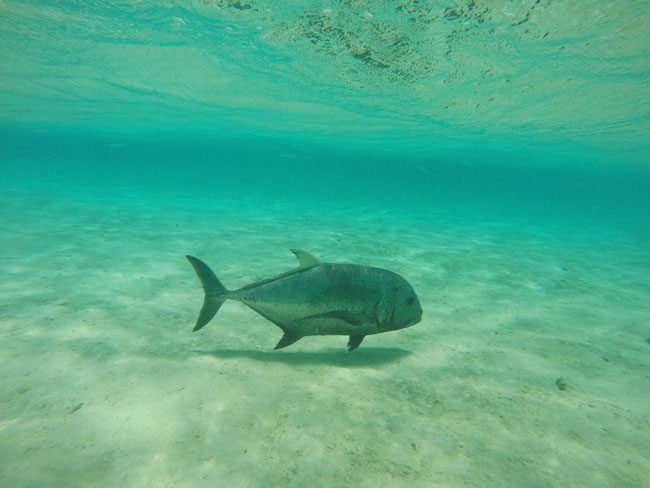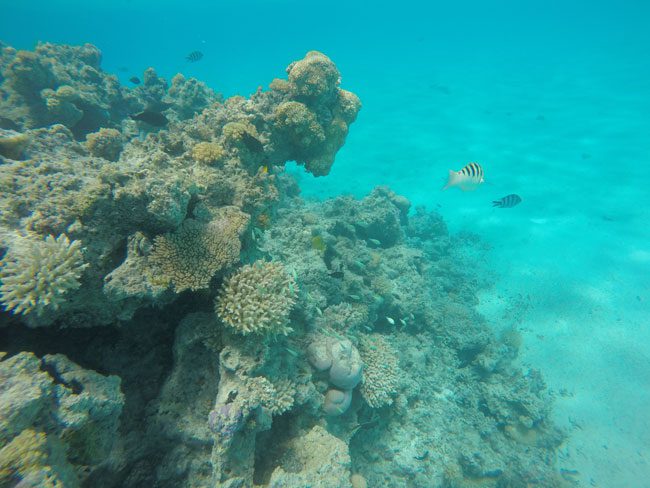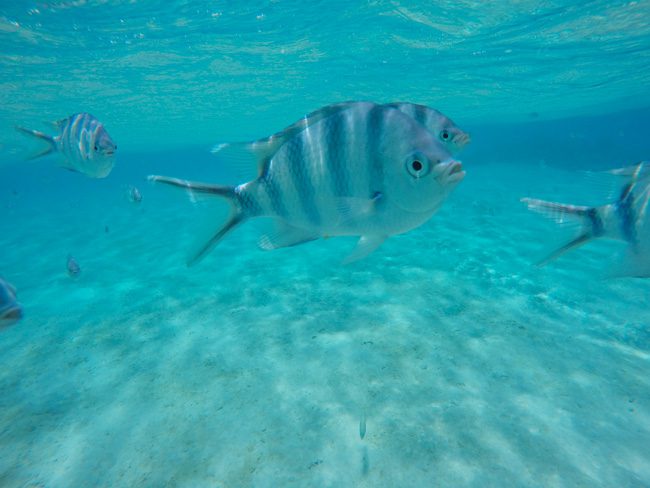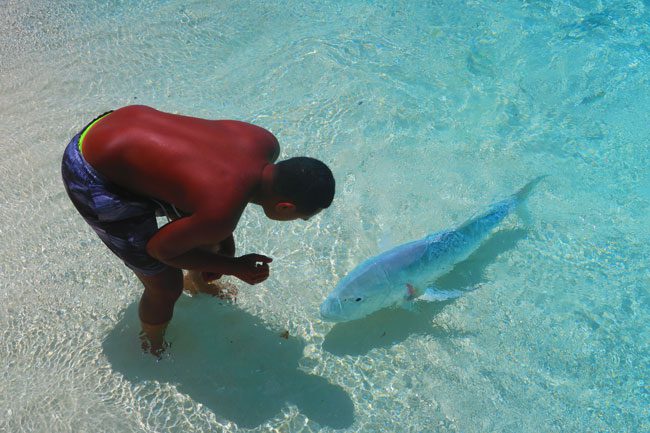 After all that snorkeling, we enjoyed an amazing buffet lunch on board with delicious local food. Entertainment ranged from ukulele covers of all-time greatest hits, all the way to classic 80's tunes like Tarzan Boy.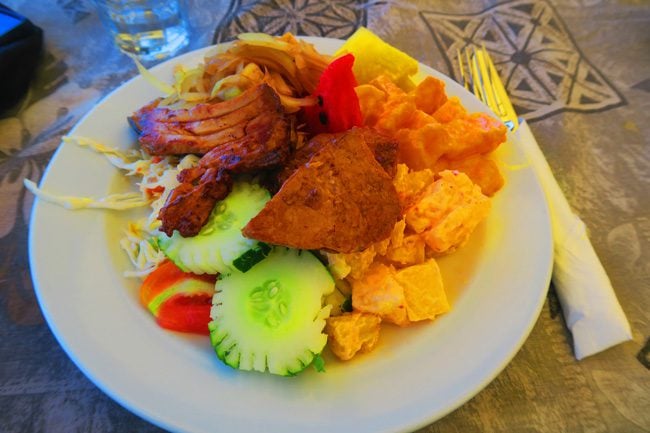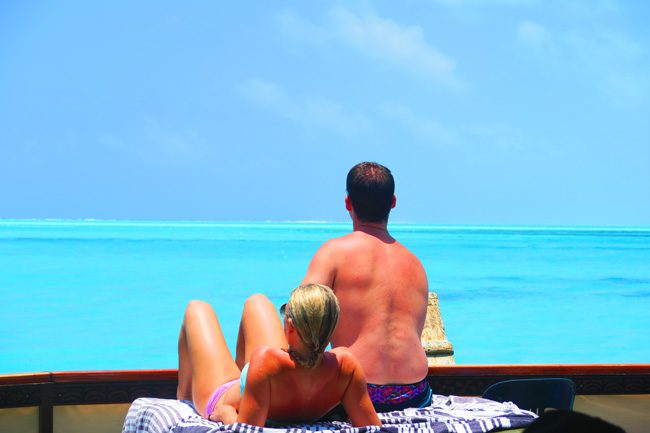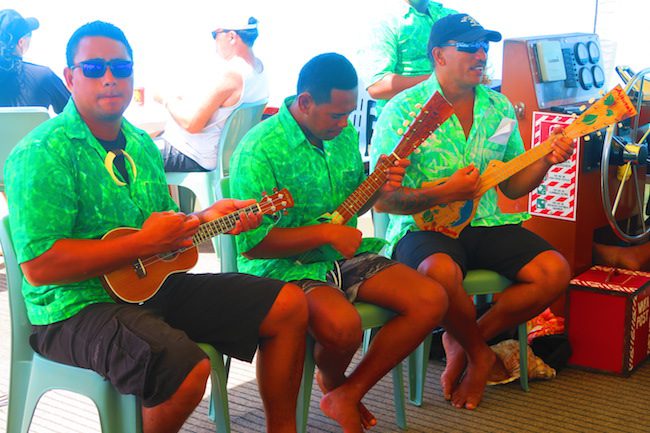 Paradise found!
Our final stop was the definite highlight of the day and on the way, we got to see these postcard views of small white sand dunes suddenly breaking out of the water to create temporary heavens in the middle of the lagoon.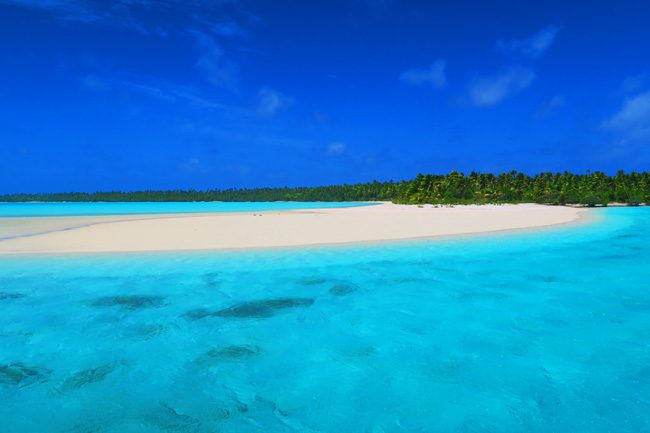 At last, we landed on One Foot Island – the day's climax. Why is it called One Foot Island, you might ask? I'm guessing it's because once you set one foot on the island, you won't want to leave. Don't forget to bring your passport and have it stamped in the island's makeshift 'post office'.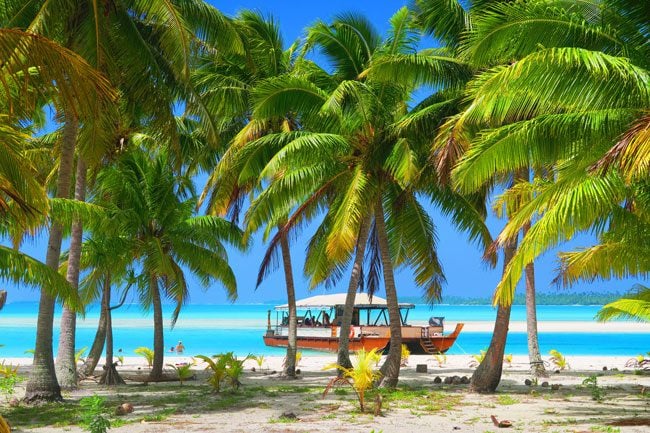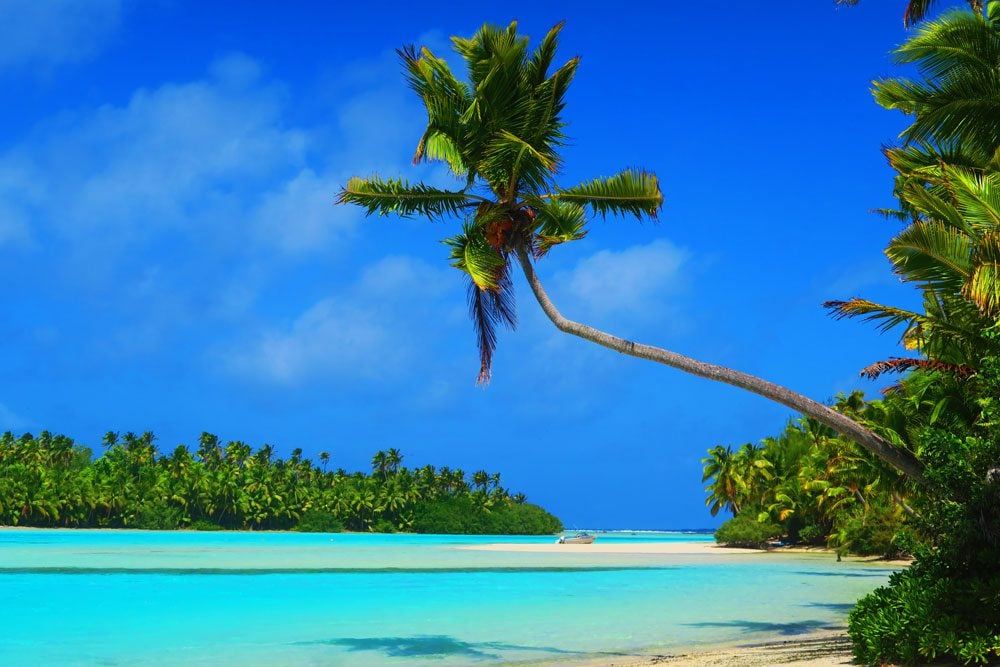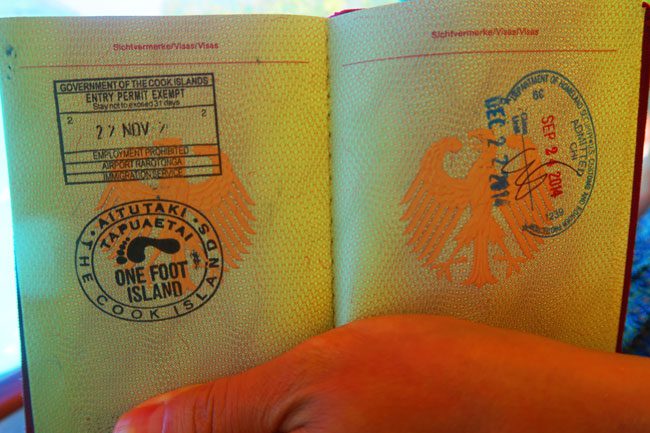 Finally, I found the answer to my question. This is where all those promotional photos were taken. And no, there is really no need for Photoshop. The pristine colors of the water cannot be described but only shown in pictures. I'm definitely going to need to update my list of the top 10 beaches after this visit!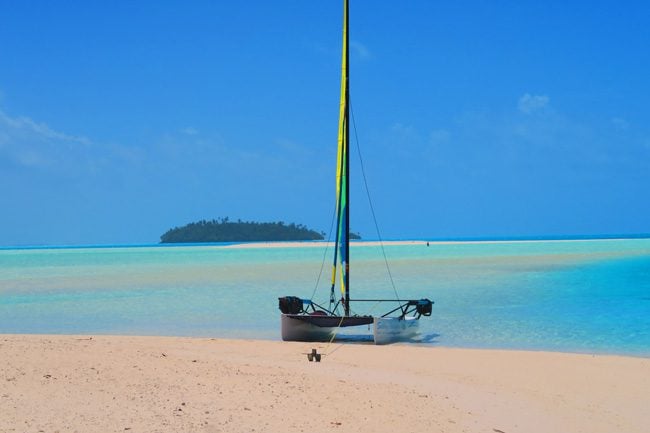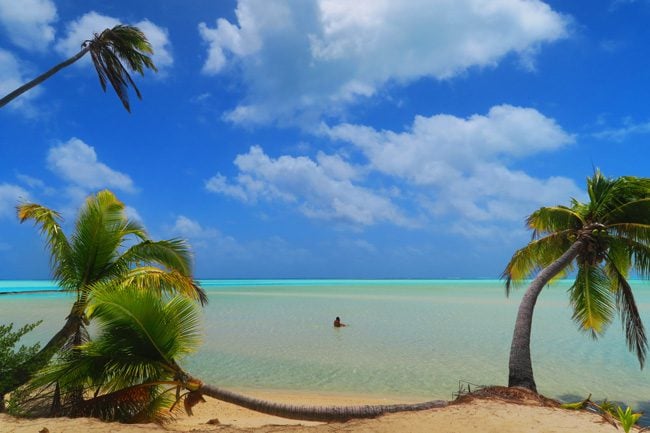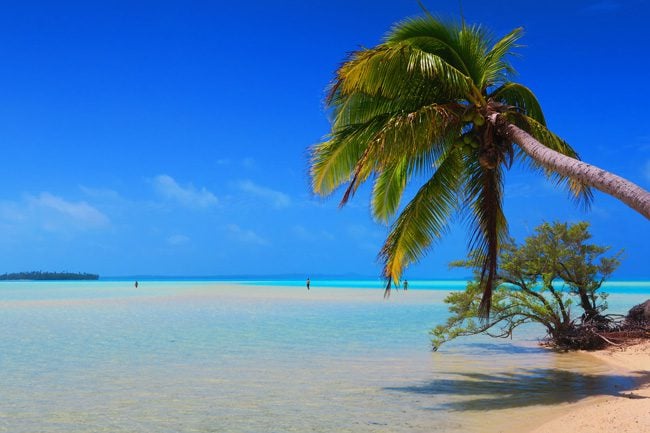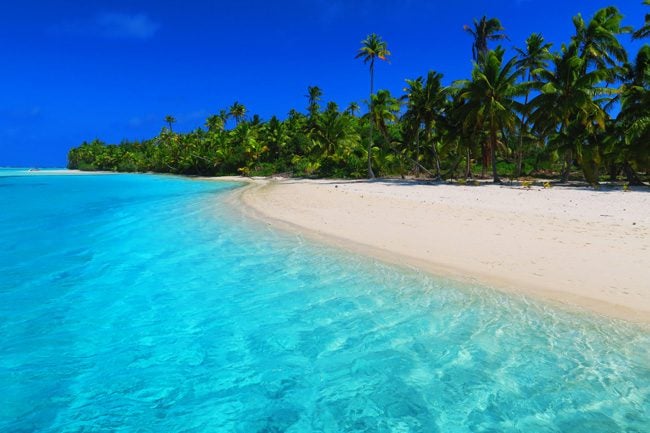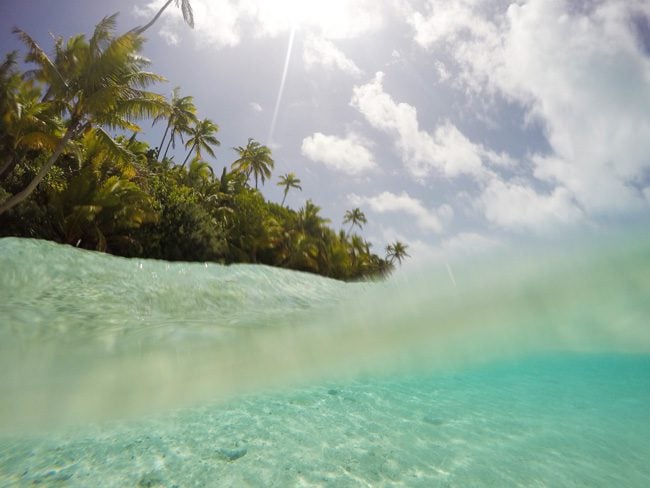 One Foot Island had another trick up its sleeve, under the water. Cruising above a patch of seagrass, I noticed a sea creature that I'd never seen before. It looked like a giant silkworm, about 4 meters long and its mouth was like one of those tunnel boring machines, just chewing up the grass like there's no tomorrow. Super strange sight and a bit scary, considering the massive length of this animal.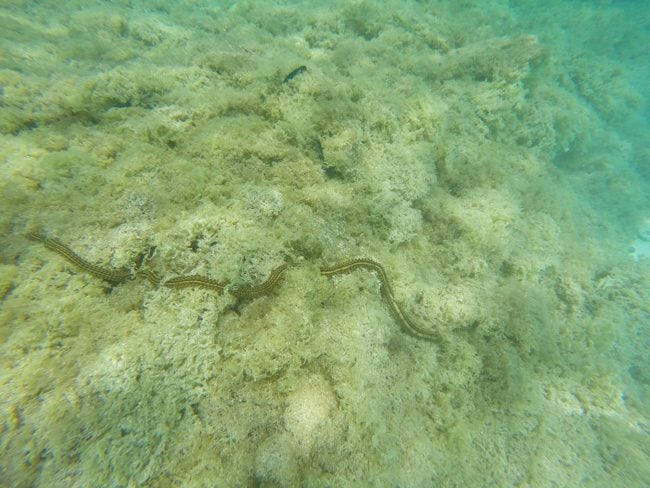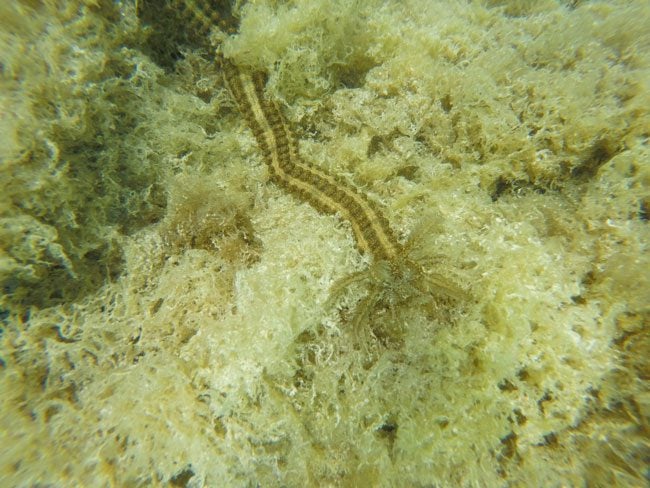 You haven't been to the Cook Islands until you've visited Aitutaki, and you haven't been to Aitutaki until you've visited the outer islets. What a day!
A Cook Islander's DNA
The ride back brought with it some more singing and dancing and I learned from the local crew that every Cook Islander is a natural-born performer. I've heard this before in a visit to the cultural village in Samoa, but I had to find out for myself if this statement holds in the Cook Islands as well. So on one of the last nights in Aitutaki, I paid a visit to a must-do in every Cook Islands visit – an 'island night'.
An island night usually involves a lot of eating, followed by a traditional show. As you can see for yourself, at least the Cook Islanders on this night sure know how to sing, dance, and play with fire. The ladies shake their hips in a classic Polynesian style and the guys shake their knees like there's no tomorrow, in what looks like an 'Elvis shake' if you know what I mean. Maybe this is where The King got his moves? He certainly didn't have the fire dancing skills that these guys have.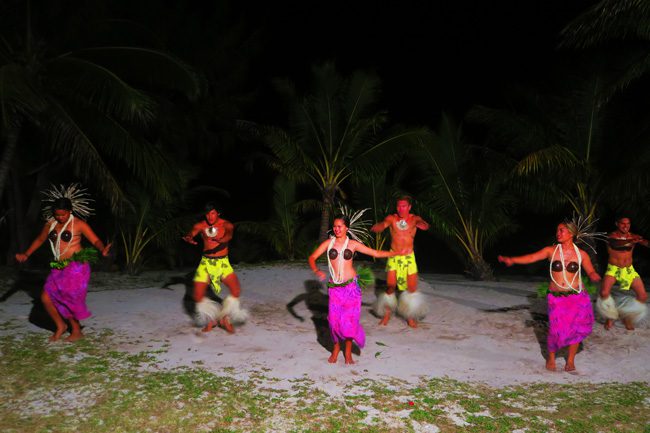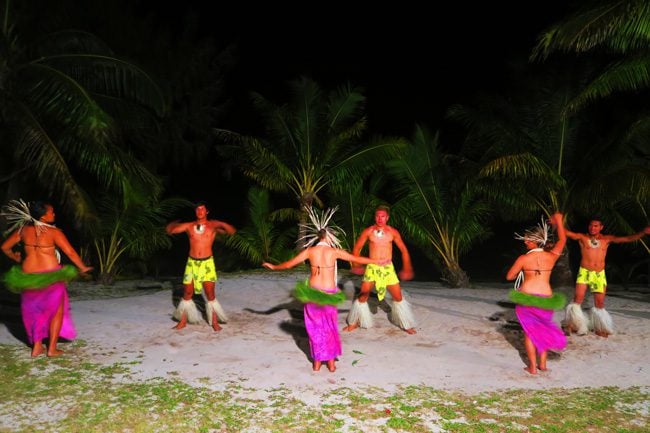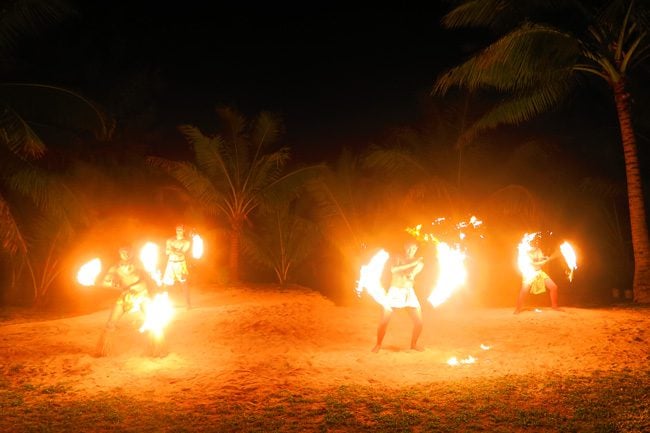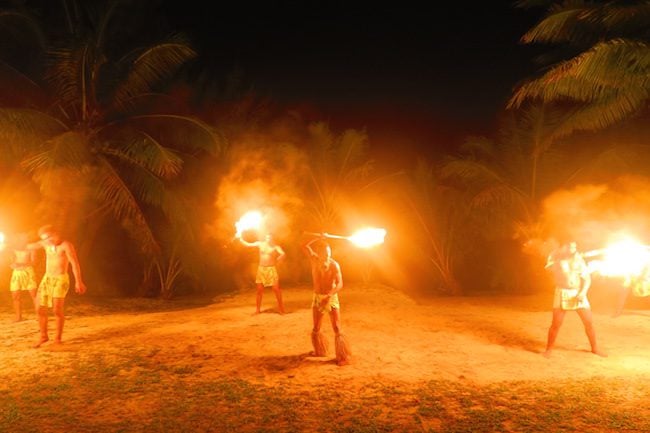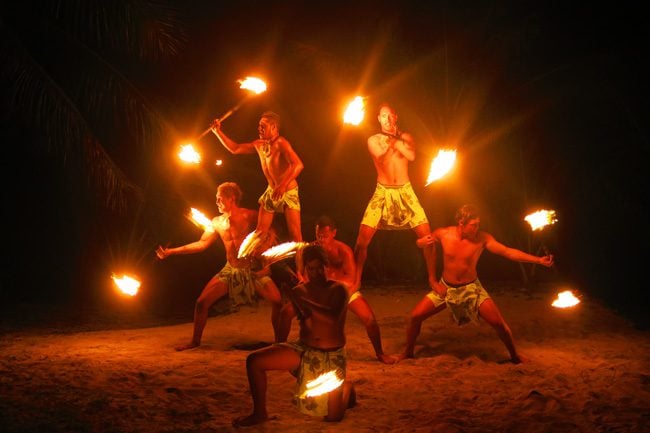 The last of my days on Aitutaki were spent lazing around on this beachfront deck at Rino's Motel. Calling this place a motel is really a poor choice of words because I've never been to a motel like this before. This very deck is where I'm writing to you these words from and it's time for me to go and catch some sun! See you next week, where we'll explore the 'big island' – Rarotonga!