Cook Islands Travel Tips
Listed in this section are specific travel tips for planning a visit to the Cook Islands.
Why Should You Visit The Cook Islands?
Easily accessible from Australia and New Zealand, a trip to the Cook Islands is a no-brainer for those seeking a tropical paradise with all the comforts of home – whether couples, families with children, and even backpackers. With super friendly islanders and a laid-back charm, your vacation can be as lazy or as active as you want it to be, as traditional or as modern as you wish – but always memorable. Not as tropical as its Samoan or French Polynesian cousins, the Cook Islands are strikingly beautiful – from the high peaks of Rarotonga to the lagoon of Aitutaki that will leave you lost for words.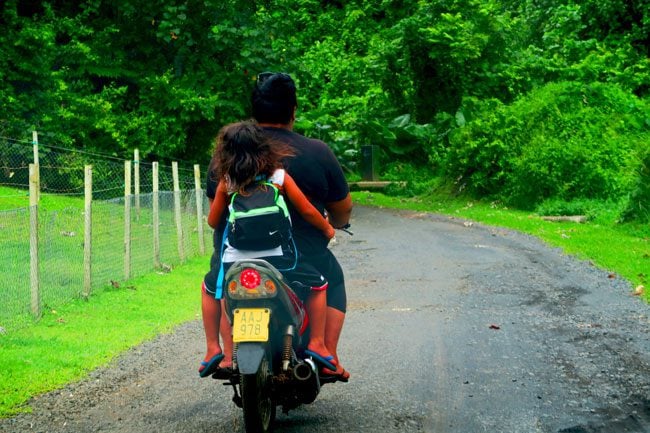 What To Expect?
The Cook Islands is not an island-hopping destination, and you'll likely visit one or two (max three) islands during your visit. Even though you're smack in the middle of the vast South Pacific Ocean, the Cook Islands is a modern destination. This is especially true in Rarotonga, which has an excellent tourist infrastructure and kind of feels like a mini New Zealand at times. The close ties with New Zealand have created a unique blend of traditional Polynesian culture but with a strong Kiwi look and feel. The main island is not the type of place to come and get lost in, but rather you can expect high-end accommodations, fine dining, nightlife, and lots of excursions to choose from. In fact, many Kiwis choose to have their weddings in Rarotonga, arriving in large numbers for a special week.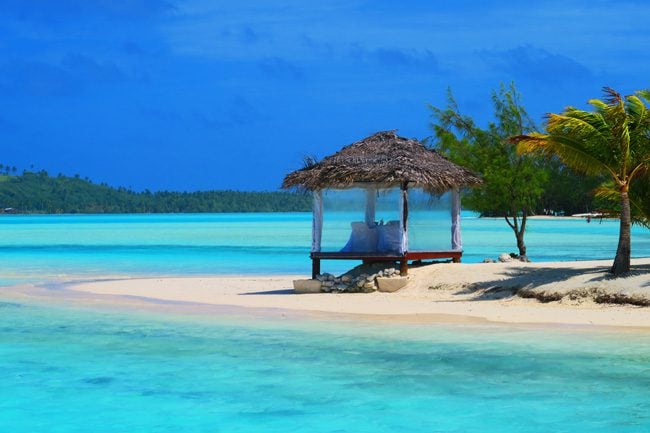 In contrast to Rarotonga, Aitutaki does feel like the end of the line. Things move at an extra slow pace and sometimes, the only noise you'll hear is that of the arriving flight from Rarotonga.
So, depending on which island you'll visit, your experience will greatly vary but you can always count on a comfortable and modern stay. If you're visiting the outer islands, expect a much more traditional stay with tourism having a small footprint, if any at all.
Recommended Reading
When Is The Best Time To Visit The Cook Islands?
Weather greatly varies between the northern and southern groups, but since barely any tourists visit the remote northern group, I'll only cover the weather in the southern group. The Cook Islands enjoy comfortable weather throughout the year and are not as oppressively hot as other South Pacific destinations.
Cyclone season (November – March): cyclones are always a threat but rarely hit the islands. Expect hot and humid days, combined with rainy, cloudy, and thunderous periods that can be short-lived or last for a few days. That said, there are plenty of sunny days.
Cooler months (June – August): the southeasterly trade wind is in full swing, blowing away the clouds and affording consistent sunny weather. Temperatures will dip below 20 degrees at night so bring something warm with you.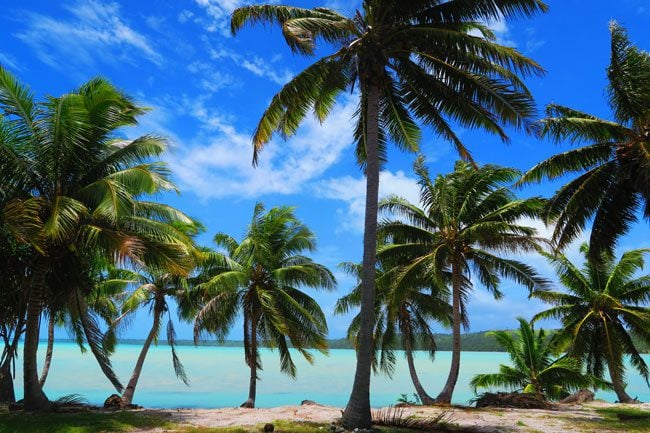 Shoulder seasons (September – October & March-May): pleasantly warm days with fewer chances of cloud cover and rain. Temperatures will rarely dip below 20 degrees at night and rarely rise above 30 degrees during the day.
I personally visited the Cook Islands in November/December, during the start of the cyclone season. I was kind of worried about that, but the weather was generally excellent. There was a week when a cyclone was hitting Samoa and its influence was felt in Rarotonga and Aitutaki with lots of rain and strong winds. But other than that particular week, it was a tropical paradise.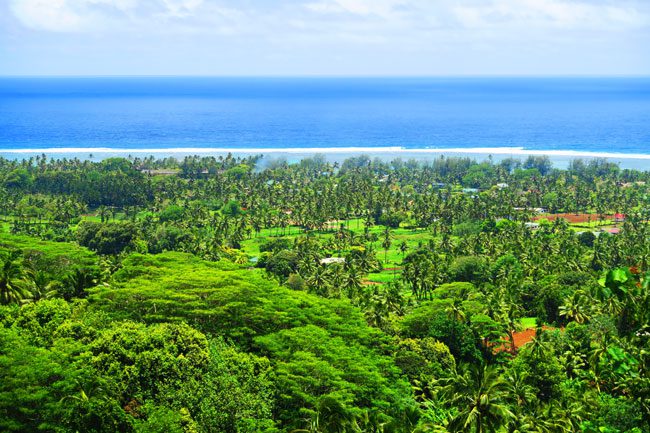 Keep in mind: December and January experience a surge in visitors and locals heading home. With that comes a surge in prices and difficulty in finding spots on flights. Book in advance if you plan to visit during this time. April sees the Constitution Celebration (Te Maire Nui), the Cook Islands' major festival, while November hosts the Vaka Eiva canoe race – both periods of extra high tourist demand in Rarotonga.
Which Island To Visit In The Cook Islands?
With the northern group pretty much out of anyone's reach, tourism in the Cook Islands essentially concentrates on Rarotonga, Aitutaki and Atiu. You will no doubt spend time in Rarotonga, the main and largest island in the Cook Islands. Aitutaki is a short flight away and is really all about exploring its breathtaking lagoon. Lastly, Atiu is all about nature – famous for its unique caves.
Here's a general overview:
How Long Do You Need In The Cook Islands?
Most visitors will spend a week to 10 days in the Cook Islands, which should be enough time to explore one or two islands. If you're after relaxation and only have a week, stick to Rarotonga with perhaps a day trip visit to Aitutaki (see the Aitutaki Travel Guide for more info). With a 10 day stay, you can easily mix relaxation with adventure while doing a bit of island hopping.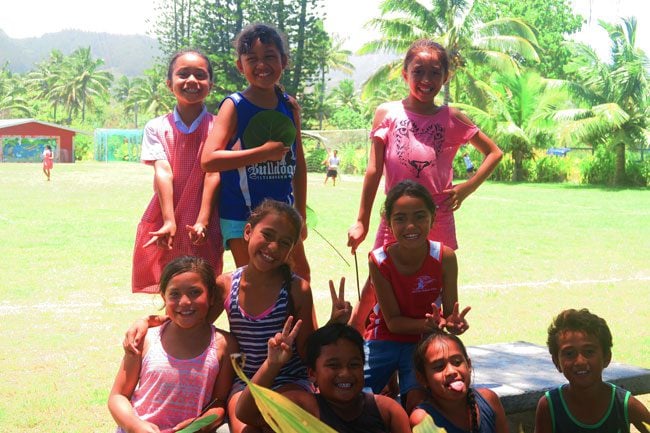 How Much Does It Cost To Travel In The Cook Islands?
The cost of your vacation to the Cook Islands can greatly vary. Rarotonga caters to anything from backpackers to luxury holidaymakers, while Aitutaki caters to mid-range travelers and luxury holidaymakers. Accommodations are usually expensive in the Cook Islands (aside from backpacker lodges), but they're of a high standard and many will include self-catering facilities such as a kitchenette. What is extremely cheap in the Cook Islands is vehicle rental. Cars, scooters, and bikes are low priced with lots of competition between suppliers. Here's a cost breakdown of my three weeks in the Cook Islands.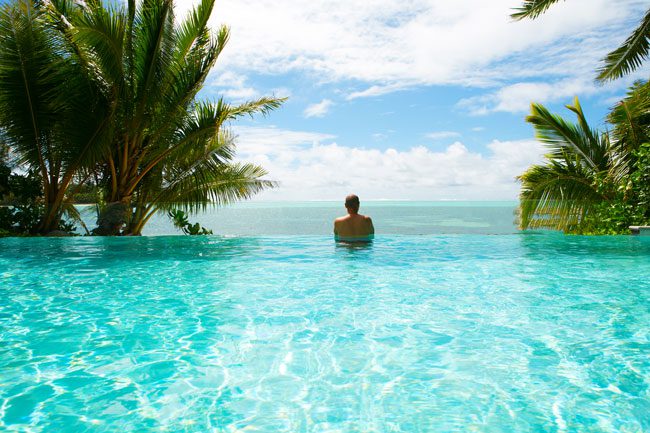 How To Get To The Cook Islands?
Commercial aviation links in the South Pacific come and go, so things can change for better or worse by the time you're reading this Cook Island travel guide. You can fly directly to the Cook Islands from Australia, New Zealand, Tahiti, and Hawaii. The latter is the newest route to the Cook Island, announced by Hawaiian Airlines in late 2022. Before the COVID epidemic, there was a flight from Los Angeles to Rarotonga that was operated by Air New Zealand, but I don't believe it's been resumed since.
Entry Requirements
Visitors will receive a 31-day tourist visa upon arrival in Rarotonga. Citizens of New Zealand are eligible for a 90-day visa upon arrival. It is very important that your passport is valid for at least 6 months and that you are able to show a return or onward flight ticket. Check out VisaHQ for more detail about your specific nationality.
Language
Though the official language of the Cook Islands is Cook Islands Maori, everyone speaks excellent English in the main islands. In fact, with so many Kiwi 'ex-pats' around Rarotonga, you'll sometimes forget you're on a remote South Pacific island.
Island Hopping In The Cook Islands
Your best chance of getting from one island to another is by plane. The local airline – Air Rarotonga, operates daily flights to Aitutaki with even a day trip package offered. Other islands have a less frequent schedule and a trip to the northern islands is pretty much out of the question.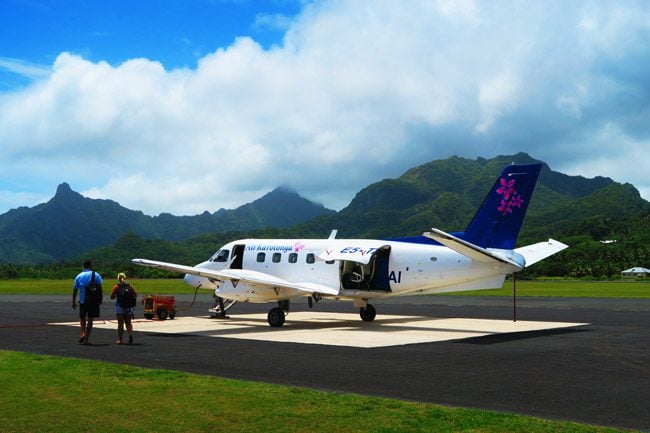 Getting Around The Cook Islands
By public transportation: busses are only available in Rarotonga, with two lines looping the island in opposite directions for the better part of the day (less on weekends).
By car: with such low prices on vehicle hire, you might as well rent your own set of wheels. With cars going for as little as $20 (NZD) per day in Rarotonga for long-term rentals, driving in the Cook Islands is the best way to experience freedom in paradise. Outside Rarotonga, car hire will be slightly more expensive and in some islands not possible at all. Keep in mind that in the Cook Islands you drive on the left and you must have a valid driver's license.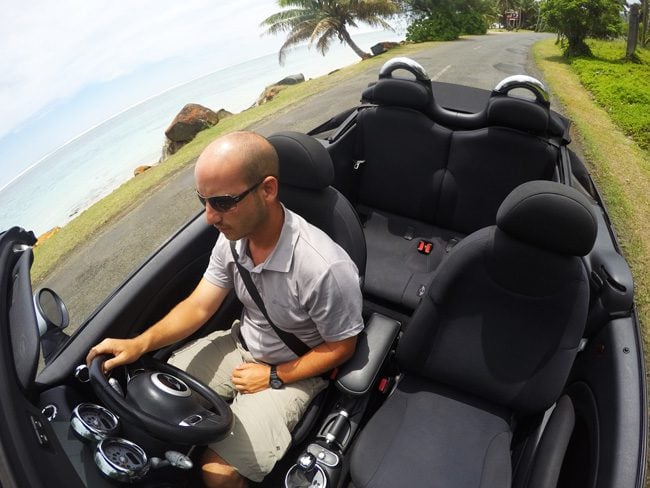 By scooter: riding a scooter in the Cook Islands is definitely the way to go. Prices for renting a scooter in Rarotonga can be as little as $15 (NZD) per day, with slightly higher prices in the outer islands. Note that you do need a special permit to rent a scooter in the Cook Islands, and you can get one quite easily. How to get a scooter license in the Cook Islands: your rental company will issue a temporary permit upon the completion of a ridiculously quick driving test. The following day, you'll visit the police station in Avarua for a theory and a practical exam (bring your passport and temporary license).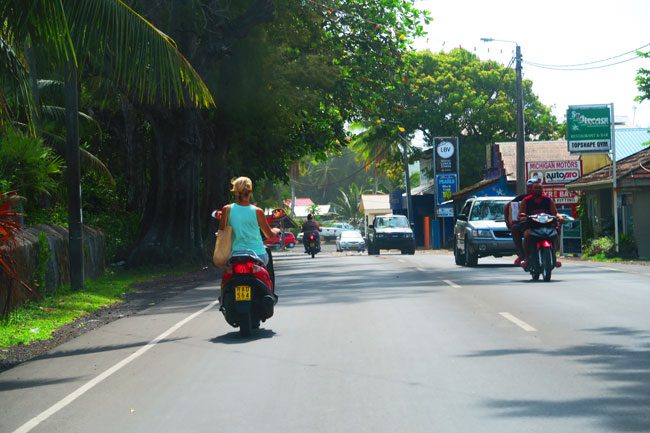 The theory: be sure to study in advance as it costs $10 and requires knowledge of local rules. Your rental company should have a booklet to take home for a small charge, or just take photos with your phone for free. The practical exam: once you pass the theory, you'll be invited to ride your scooter in a super tight alley in the back of the police station, performing a sharp u-turn (going from left to right), followed by a set of figure-eights. One slip and you fail the exam, having to come back the following day to try again ($20 each time).
So as you can see, if you don't already have a New Zealand scooter permit, it's certainly possible to get one in Rarotonga. If you've never driven a scooter before, you might be challenged to pass the exam (as I did) and have to switch to a car. Visiting other Cook Islands? Be sure to at the very least get a temporary license in Rarotonga or you will not be able to rent a scooter. Rarotonga is the only place where licenses can be issued.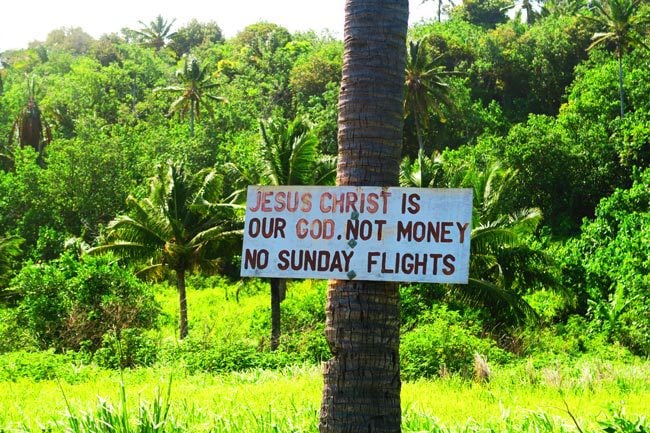 Sunday flights: flying on Sundays has presented traditional islanders outside of Rarotonga with a dilemma: disturb the holy day or welcome the tourist dollars? It isn't uncommon to see a small group of (usually senior) islanders peacefully 'protesting' outside the tiny airport terminals in Aitutaki and the outer islanders. This shouldn't really affect your holiday but just be aware.
Where To Stay In The Cook Islands?
Accommodations in the Cook Islands range from luxury five-star resorts to simple holiday homes to even backpacker lodges. You'll find that while prices aren't cheap, the quality is high. Visitors on any budget should be able to find their match if they book well in advance. This is especially true during Christmas & New Year's, New Zealand & Australian school holidays, and local holidays. Naturally, the outer islands offer less choice and may not suit all budget types.
Hotels & Resorts: Rarotonga and Aitutaki have a large selection of high-end accommodations to choose from, ranging from simple hotels to luxury resorts. This category is very popular with honeymooners, wedding groups and families. Some hotels will also have self-catering facilities, allowing you to enjoy the hotel's services along with the comforts of cooking yourself meals when you feel like it.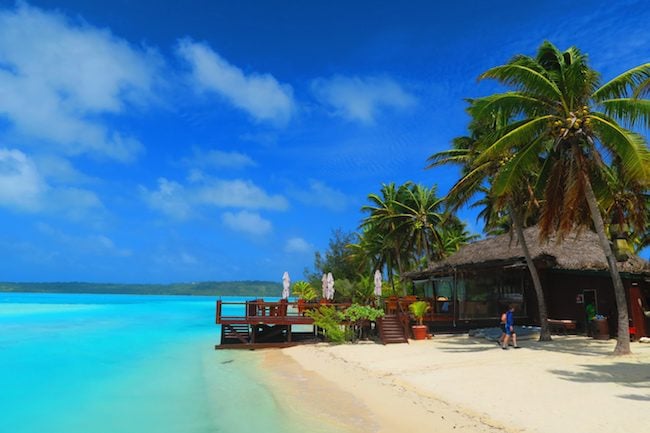 Self-Catering & Holiday Homes: a very popular segment in the local accommodation space. You'll find simple to high-end options for those who like to feel at home away from home. These would include luxury homes, villas, or rustic cottages right on the beach, and will always have all the amenities you're used to from back home. This is a very popular option for families with children or groups of families traveling together.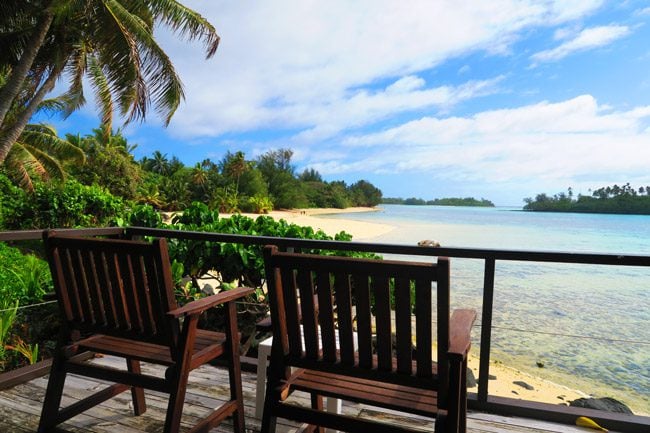 Bed & Breakfasts: there aren't too many bed and breakfast style accommodations in Rarotonga, but the outer islands will have more such options. These would be traditional-style accommodations with meal options available.
Backpackers: a possible stop on one of those around-the-world (RTW) tickets, Rarotonga actually gets quite a lot of backpackers and you will find a small selection of backpacker-friendly accommodations (the nightlife is great).
Airbnb: believe it or not, Airbnb has made it to the Cook Islands. Rarotonga has quite a few listings, while the outer islands have little to no.
Camping: I am not aware of any specific campgrounds in the Cook Islands.
Couchsurfing: there are a small number of hosts in Rarotonga. Keep in mind that hosts sometimes cancel at the last minute.
How To Save On Costs In The Cook Islands?
Here are some ways to reduce your travel costs in the Cook Islands:
Book your accommodation in advance

Choose a place with self-catering options

Inquire about deals on a long term vehicle rental or use buses in Rarotonga

Seek

volunteering opportunities

to exchange your time for free accommodation & meals

Purchase alcohol (and tobacco if you smoke) at the duty-free

Swap your meals of chicken and meat for locally caught fish
Money
The Cook Islands uses the New Zealand Dollar as its official currency, though the local $3 bill is a collector's item that can be bought at the bank in Avarua. Unlike Samoa and Vanuatu, you can use your credit card pretty much anywhere in Rarotonga and Aitutaki without incurring a surcharge of any kind. Banks and ATMs are available in Rarotonga and Aitutaki.
Prior to visiting the Cook Islands, inquire with your bank/credit card company how much fees you will pay on cash withdrawals and point-of-sale use as such fees can be high and mount up.
Tipping In The Cook Islands
Unless you're staying at a luxury resort, tipping in the Cook Islands is not customary and certainly not required. On the flipside, haggling over prices is not accepted at all and prices will almost always be marked (and are almost always final).
Food In the Cook Islands
There's an excellent culinary scene in the Cook Islands, especially in Rarotonga. On the big island, you'll find a wide range of international cuisine, with lots of fine dining options or simple eateries. Fish and seafood are obviously major parts of the local cuisine, with plenty of tuna to go around. You should absolutely taste the raw tuna in coconut milk, called ikamata in the Cook Islands, and very similar to the legendary poisson cru in French Polynesia. For traditional Cook Island cuisine, you'll either have to be invited by a local family for a Sunday feast or take part in an 'island night show' – where a traditional buffet is always included.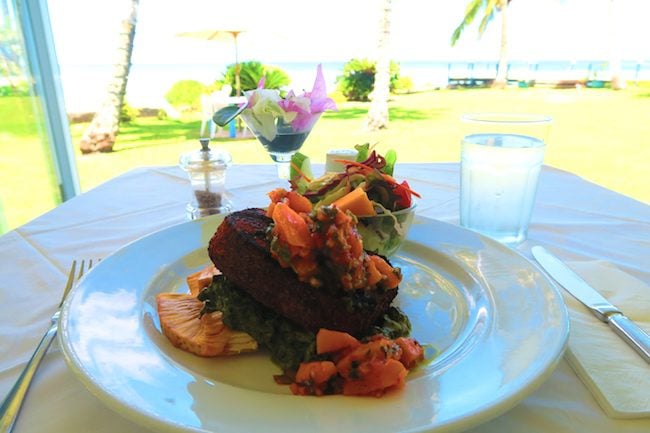 Recommended Activities In the Cook Islands
You could easily spend your entire vacation in the Cook Islands on a pristine beach. However, if you're looking to work up an appetite, there are plenty of options to choose from. Here are some of the popular activities in Rarotonga, Aitutaki, and Atiu:
Rarotonga

: hiking, cultural shows, diving, snorkeling water sports, road tripping, sports fishing, shopping, beach, ATV tours, cycling

Aitutaki

: beach, lagoon excursions, diving, water sports, cycling

Atiu

: caving, beach, history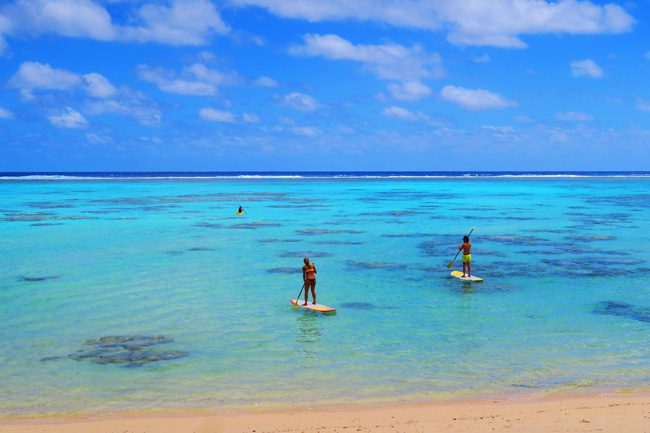 Scuba Diving In The Cook Islands
Don't forget to pack your diving card. Scuba diving in the Cook Islands will give you an opportunity to explore the underwater riches of the South Pacific. The best place to dive is Rarotonga (what a surprise), with a wide range of dive sites outside the lagoon. With mostly hard coral covering the sloping reef, sharks and sea turtles will be the main attraction – all while cruising along the edge of the reef or battling the currents inside canyons and chasms. A two-tank dive should cost around $120 (NZD). In Aitutaki, the story is a little different. While diving is said to be exceptional, so are the costs. A two-tank dive will cost close to $200, so I personally opted for more dives in Rarotonga.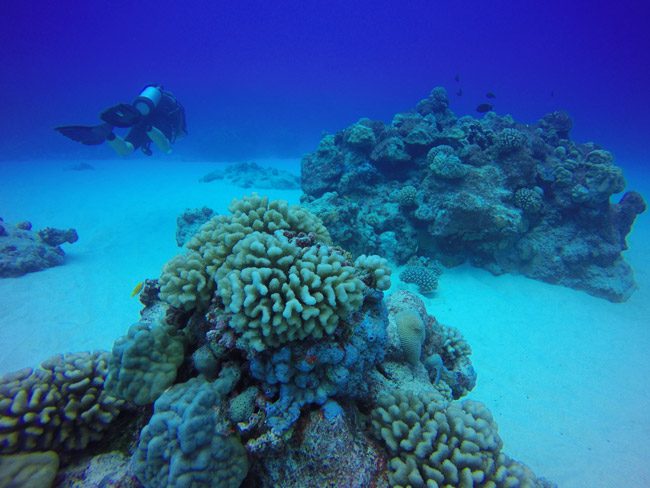 Safety
The Cook Islands is one of the safest destinations you can travel to on our planet. That said, there are always things to look out for.
Staying safe in the Cook Islands:
Water quality

: filtered or bottled water are your only options (along with coconut water). Most accommodations will have filtered water running through the taps, but

the rule of thumb is to always ask.
Swimming & kayaking:

always inquire with your hosts which parts of the lagoon should be avoided. Beach signs do mark the dangerous areas, but it's best to be proactive. There have been recent cases of deaths near areas where the lagoon drains out to sea, most recently with the death of two German kayakers.

Cyclones

: rare but can happen between November to March and obviously not pleasant to be around. I'm not sure how reliable the

Cook Islands Meteorological Service

is, but if there's a cyclone brewing nearby, you'll definitely feel the local preparation.

Mosquitos

: those can be quite an annoyance, especially around the Aitutaki lagoon. Bring plenty of repellents.

Ciguatera

: can be caused by eating infected lagoon fish. Always ask the locals if it's safe to eat a specific fish. Fish found outside the lagoon (tuna, Mahi Mahi, etc.) are almost always safe to eat.

Stonefish

: these well-camouflaged fish can leave a painful mark. Except on absolutely sandy beaches, I always entered the water with waterproof sandals.

Driving at night

: most island roads are not (well) lit at night. Add to that the danger of drunk driving (especially on weekends) – so nighttime is not when you want to do any heavy driving.

Theft

: rarely happens but always worth it to take care of your belongings.
Scooters: if you ride one, always wear a helmet. It's not required by law if you're driving less than 40km/h, but I highly recommend wearing one even if you think you look like a geek.
Insurance
Like with any trip, make sure that you are covered with sufficient travel insurance. Aside from the occasional lost luggage and medical coverage, I would recommend the following areas to consider:
Diving

: if you'll be diving, you must have special insurance coverage in case of an accident. Most diving centers will have some insurance included in the cost of diving. However, you never know what it does or does not include – so it's best to have your own.

Flights

: in this remote part of the world, things

can

go wrong, so it's best to have special travel insurance that covers the costs of missing a connecting flight or a hotel reservation.

Lost or Stolen electronics

: if you're carrying a laptop, camera, GoPro, etc. – consider purchasing insurance in case those are lost or stolen.
Mobile Phones In The Cook Islands
At the time of writing this Cook Islands travel guide, the major (and perhaps sole) mobile phone provider was Vodafone. You should be able to pick up a SIM card at the Rarotonga airport or in their office in Avarua and top it up with mobile credit. Having a local SIM card in the Cook Islands comes in handy if you need to make reservations/inquiries with local providers and if you want to have mobile data.
Internet
As in Samoa, the concept of free wifi did not exist in the Cook Islands at the time of my visit. Internet was transmitted via satellite, was expensive, and only available through a connection to a 'hot spot'. Things have changed though, and the Cook Islands should now be connected to the outside world via an undersea cable. This should make Internet connection more readily available, especially in Rarotonga.
What To Pack To The Cook Islands?
This really depends on the time of year you'll be visiting the Cook Islands (see 'when to visit'). Always pack: clothes that dry quickly and keep moisture (a.k.a sweat) out, swim gear, snorkeling equipment, hiking shoes, light rain gear, waterproof sandals (reef shoes), mosquito repellent, sunblock cream, dressy clothes for a night out, and anything else you usually take for a holiday. If you're visiting in the cooler months, do pack something warm for the evenings as temperatures will dip below 20 degrees. Have a look at the X Days In Y Packing List to see what to pack for the Cook Islands based on my own experience.
What To Buy In The Cook Islands?
You can't come all the way to an exotic tropical island without bringing back something with you- so be sure to have some extra room in the luggage! The best place for shopping in the Cook Islands is (no surprise) – Rarotonga, so check out the Rarotonga Travel Guide for more info. Here are some of the best things you can buy: sarongs, locally produced black pearls, ukuleles, island fashions, and noni juice. Those who want to get a permanent souvenir from the Cook Islands can decorate themselves with a traditional Maori tattoo. Cook Islanders love their tattoos and they always carry with them a deep, spiritual, and personal meaning.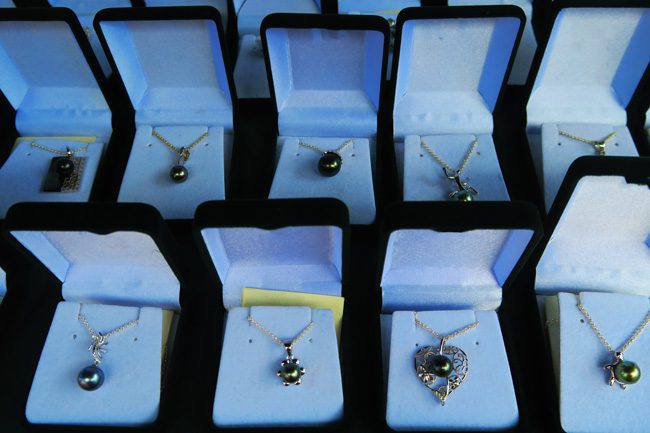 Additional Resources
I hope you've found the Cook Islands Travel Guide useful! Tons of other information about the Cook Islands awaits you, including detailed travel guides to Rarotonga & Aitutaki, sample itineraries, and lists of the top things to do.