Review Of Rumours Waterfall Spa In Rarotonga
Little Rarotonga in the Cook Islands is the ultimate South Pacific destination to recharge your batteries. It's where I spent nearly three weeks while traveling across the South Pacific Islands. With island time beautifully ticking by slowly, pristine tropical beaches everywhere and a surprisingly rich culinary scene, the island feels like one big tropical playground. But with so many activities and attractions to choose from, there's only one place where you can truly get into that holiday mode. Here's a review of Rumours Waterfall Spa in Rarotonga – your first stop in paradise!
Traveling to the Cook Islands? Start planning with The Cook Islands Travel Guide!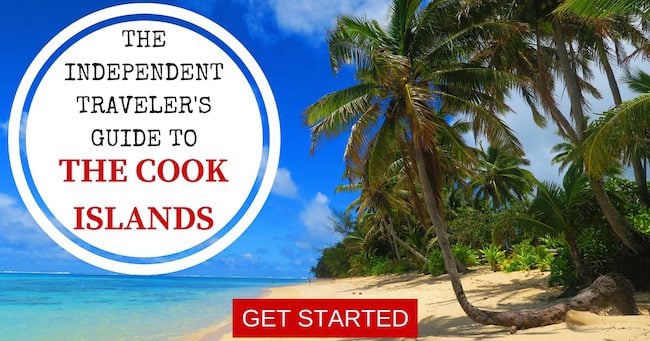 Having previously worked at Google for five years, I'm no stranger to massages. But Rumours Waterfall Spa is definitely on a whole other level. This multi-award-winning luxury spa is considered to be the best in the Cook Islands. As you walk through its doors you might think you've entered the 'spa hall of fame' with all the trophies and awards they've earned. In fact, Rumours is more than just a place to get a massage, also home to pampering beachfront luxury villas that we'll soon get to.
The Location
The Spa and two of the luxury villas are located on the southern end of the Muri Lagoon. This is arguably the prettiest part of Rarotonga and also where most of the action is in terms of accommodations. However, the southern end of the lagoon is a lot quieter, where you'll find plenty of space to call your own. Rumours also operate 5 additional luxury bungalows slightly north on the grounds of Te Manava.
The Spa
A friendly Polynesian smile and a refreshing drink welcome you as you enter. Water calmly trickles around you and the air is scented with island fragrances that remind you that you're in the tropical South Pacific after all. It's time to put on that white robe and slide into those slippers for the next hour or so, as your body is about to go through a well-deserved tune-up.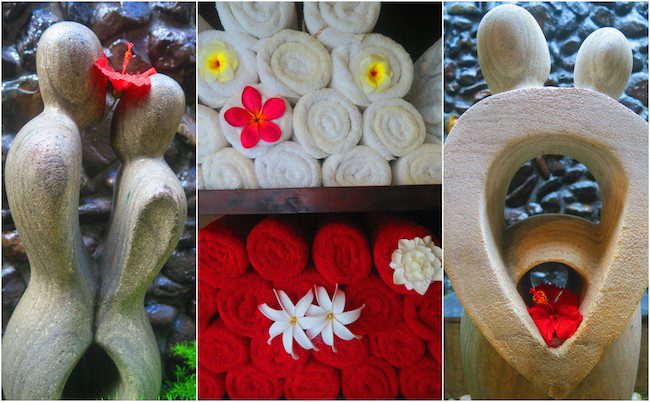 If you haven't made up your mind yet, this is now the time. I know it's hard with all those sweet-sounding spa treatments that you can choose from (here's the full list), but life is full of tough choice you know… I personally recommend the relaxation massage and the Vichy Shower.
The relaxation massage is perfect if you've just arrived on the island (and as I mentioned earlier, Rumours should be one of your first stops). I guess it's also the reason why the ladies refer to it as the 'jet lag recovery massage'. It's a smooth and easy-going treatment that above all its biological benefits, simply gets you into that holiday mode.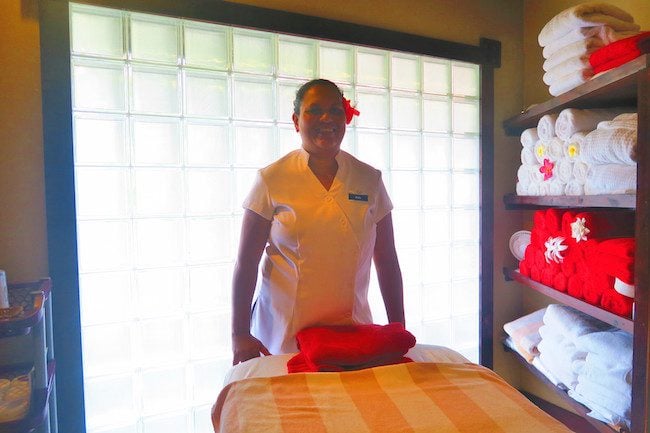 On the flip side, the Vichy Shower is something that Rumours is really famous for. I'm pretty sure they're the only spa on the island to have one of these hydrotherapy contraptions. Basically, instead of human hands massaging your body, seven jets magically do the trick. In fact, people say they feel like they're floating on water during this relaxing treatment. It's definitely something you must try for yourself.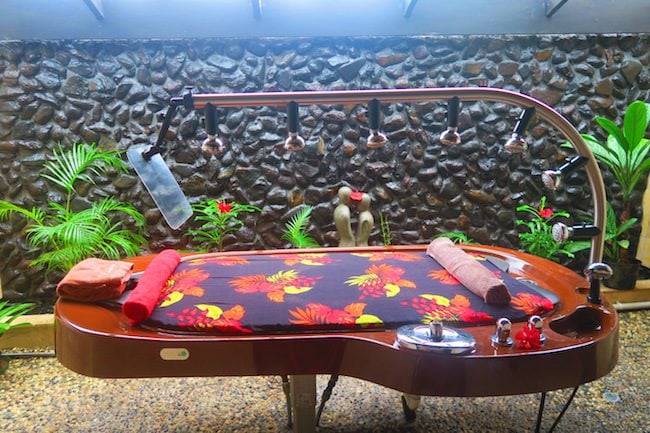 The Luxury Villas
The two adjacent self-contained villas are perfect for honeymooners and couples celebrating a special occasion. They're simply massive, have their own secluded swimming pool and open up to a well kept tropical beach. There are kayaks you can use to explore the lagoon and paddle out to the islets known around here as motus. The good news is that you're never too far away from a post kayaking session massage. In fact, if you're staying at one of these villas, you get a 20% discounts of spa treatments.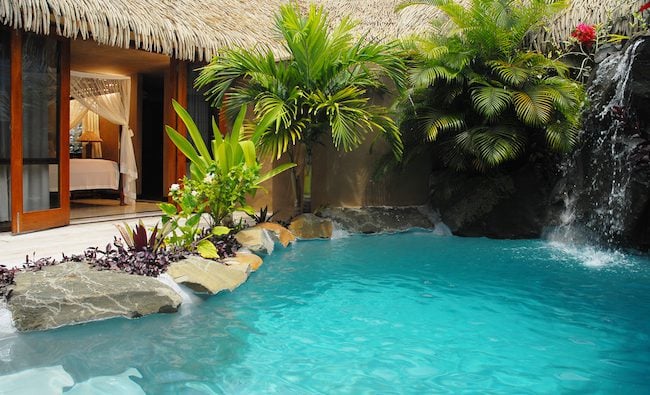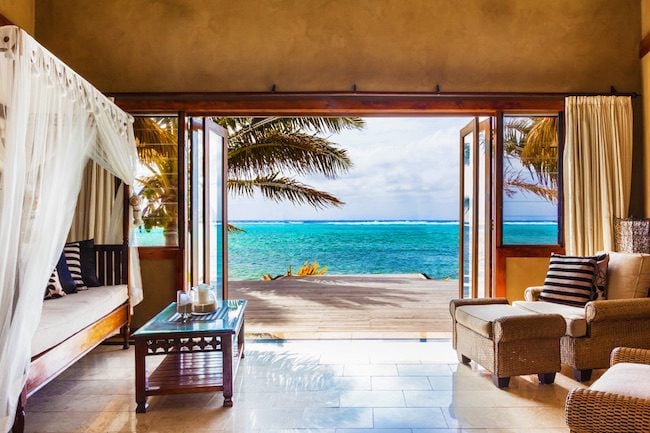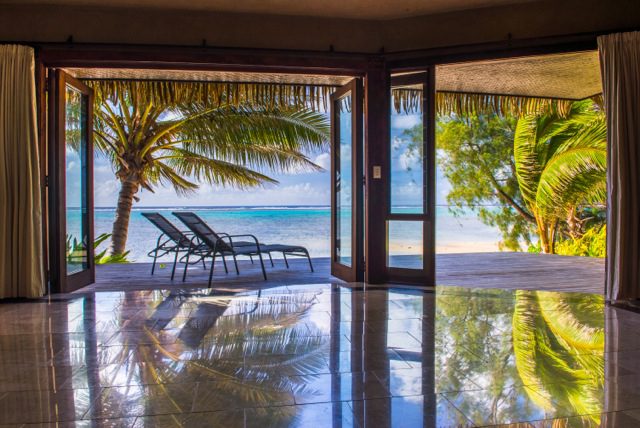 Bottom Line
If you're coming to Rarotonga to relax (and most visitors do), book a spot at Rumours Waterfall Spa and start your tropical holiday on the right foot! For me it was the perfect introduction to the Cook Islands.
What's Next?
Start planning your visit to paradise with the Cook Islands Travel Guide, complete with lots of tips, tricks, and in-depth travel guides to Rarotonga and Aitutaki.