In the footsteps of Disney's Moana to the Islands of Tahiti
The tropical islands of Polynesia were among the last places to be discovered by humans. Moana – Disney's latest film – takes us to this magical and remote part of the world. Of its thousands of islands and atolls, none are as beautiful as the Islands of Tahiti. If you have yet to make a new year's resolution for 2017, here are 11 reasons to start planning that trip to paradise!
Heading to French Polynesia? In-depth island guides to all 5 archipelagos await you, including sample itineraries and essential travel tips & tricks.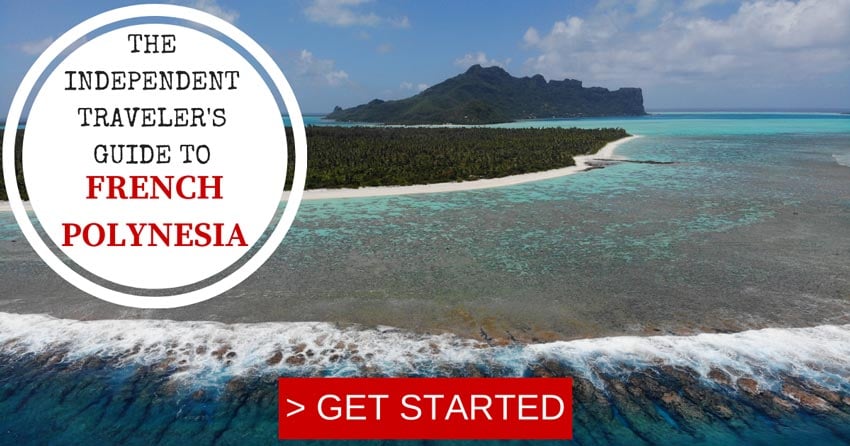 Polynesians love to sing, dance, and play with fire
Long before Facebook, cable television, and nightclubs, nightlife on the Islands of Tahiti mostly consisted of counting millions of stars. Perhaps that is the reason why ancient Polynesians began to produce lavish evening shows, complete with exotic costumes, a screenplay inspired by the legends of the Gods, and music that sends vibrations through the gentle sand beneath your toes. There is little chance of finding a rhythmless local that doesn't know his or her ancestral moves. Men shake their knees better than Elvis could ever do 'the twist' and women move their hips from side to side with amazing ease. A traditional Polynesian evening show reaches its climax with fire dancing – a daring feat reserved only for the island's bravest men.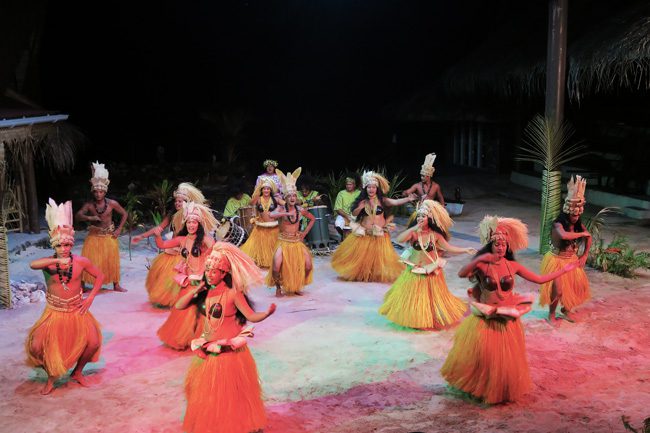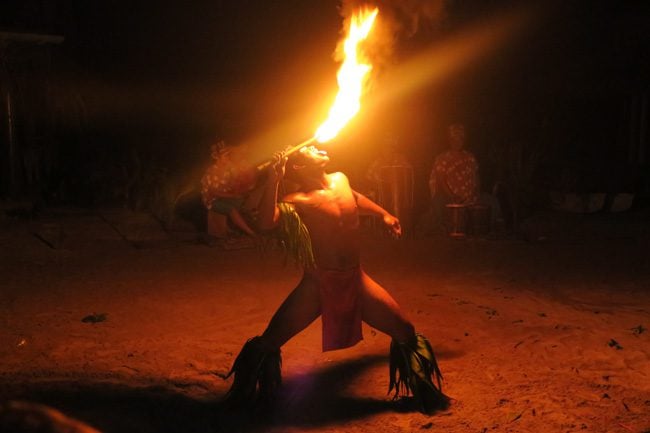 Swimming with sharks is part of an average day
Whether leisurely snorkeling inside the blue lagoon or scuba diving beyond the reef – the experience will be anything but boring. During the morning hours, sharks in large numbers patrol in search of breakfast while in the evenings, families of dolphins come out to play. And what happens in between? How about close encounters with fish in all colors of the rainbow, cute sea turtles, and even giant manta rays.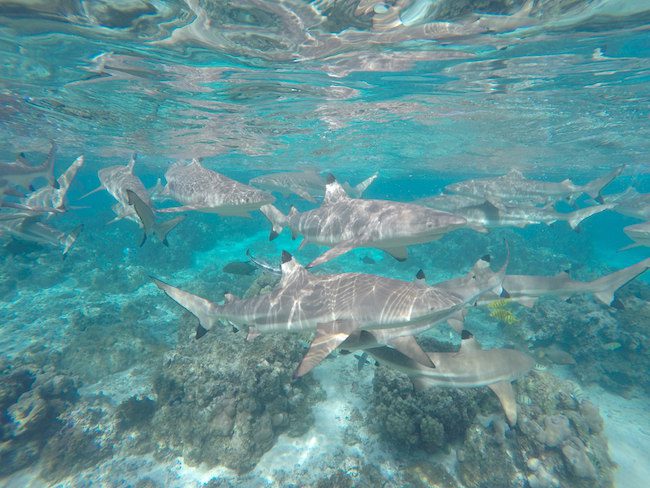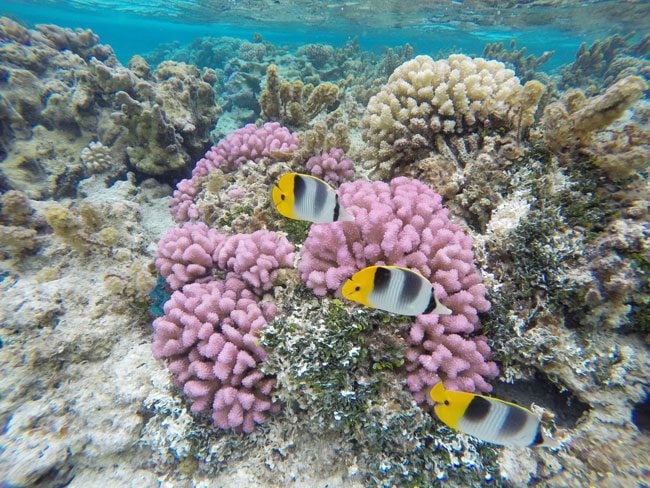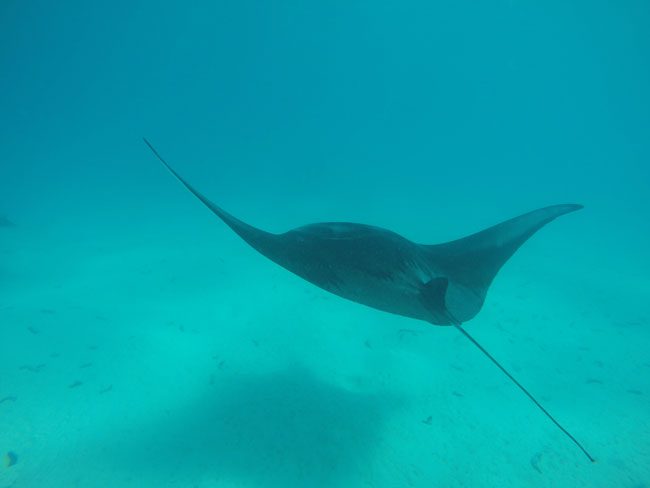 Ancient and mysterious temples are everywhere
It is still uncertain how and why ancient Polynesians settled the Islands of Tahiti. What is certain is that they were anything but secular. The combination of an unwritten language and a successful campaign by 18th-century Christian missionaries led to very little being known about the ancient way of life. Scattered across every single island are ancient stone temples known as marae. The most important is Marae Taputapuatea on the island of Raiatea, while the strangest are found in the Marquesas Islands. Decorated with sacred stone figures (tiki), some look to be smiling, some have six fingers, and some are taller than NBA players.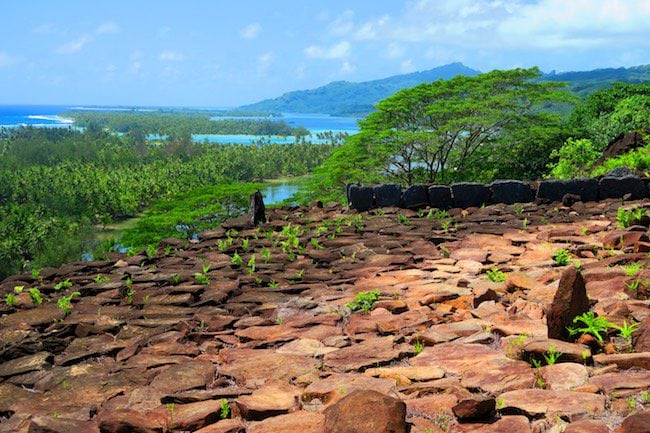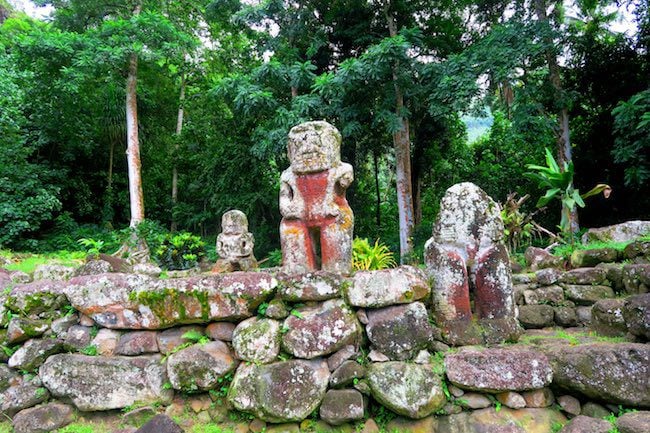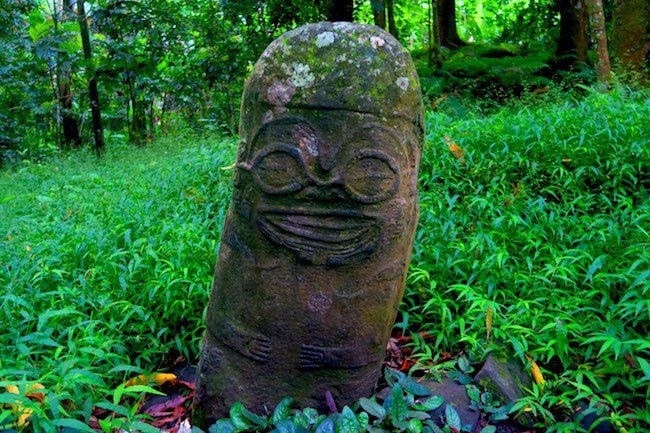 The search for that perfect beach ends right here
Let's face it, the first image that pops to mind when picturing a tropical South Pacific island is that of a perfect white-sand beach. Well – on the Islands of Tahiti – finding your dream beach is an easy task. Whether you're in the mood for powdery-white, volcanic-black or even romantic-pink sand – the beaches here are taken straight out of your wildest fantasies, and – more often than not – they'll be all yours.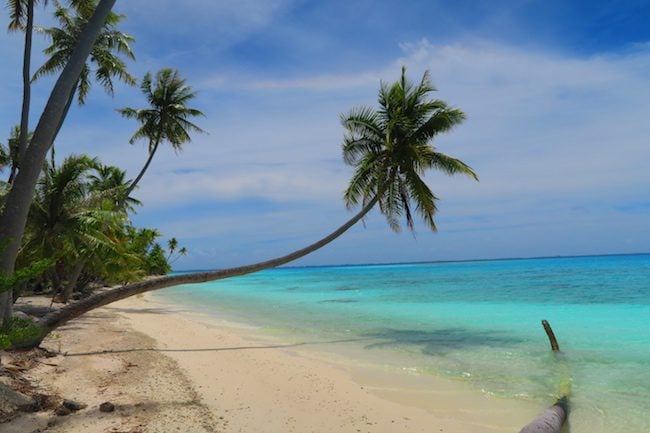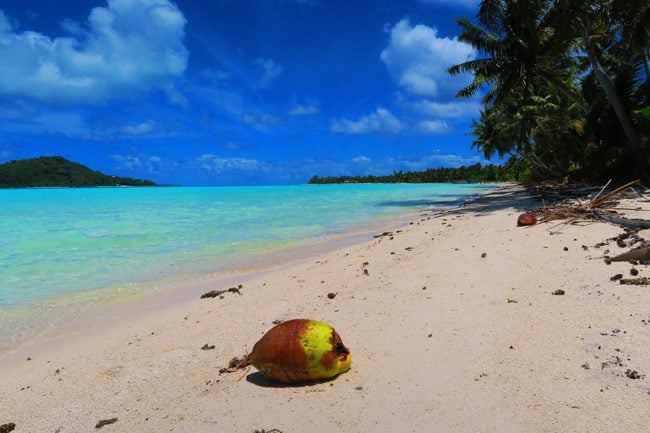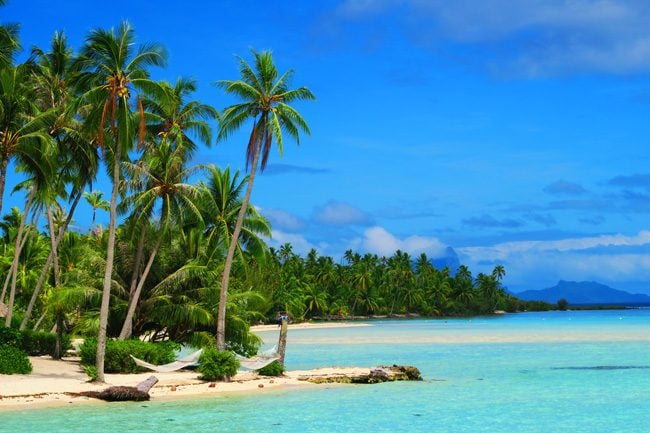 But it's not just a beach holiday!
The islands offer so much more than just fancy beaches! Aside from scuba diving and water sports, memorable hikes to panoramic viewpoints await travelers willing to sweat a little. Along the way, you might come across an ancient temple hiding in the dense rainforest but, what is certain, is that your backpack will return full of tropical fruits. If it's the ultimate feeling of freedom you're after – hire a car and circle the island. Just be warned: leave plenty of extra time for stops along the way. Entire parts of the island will be completely yours.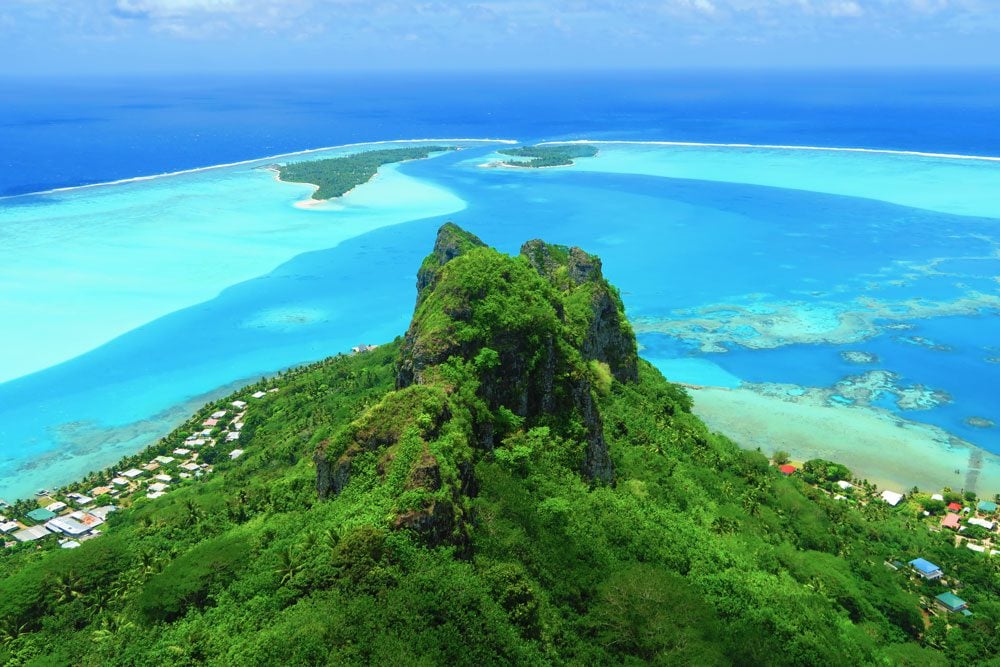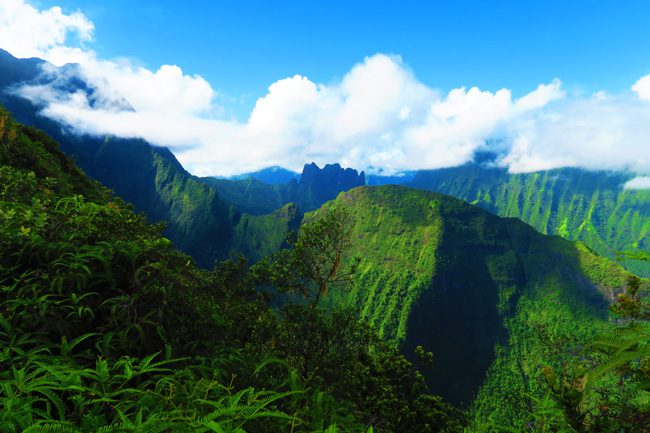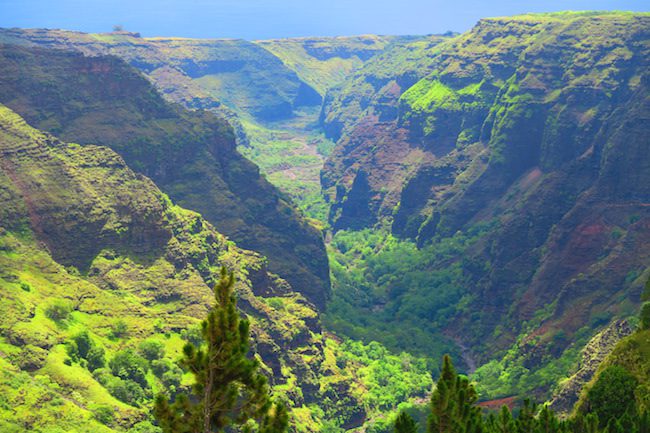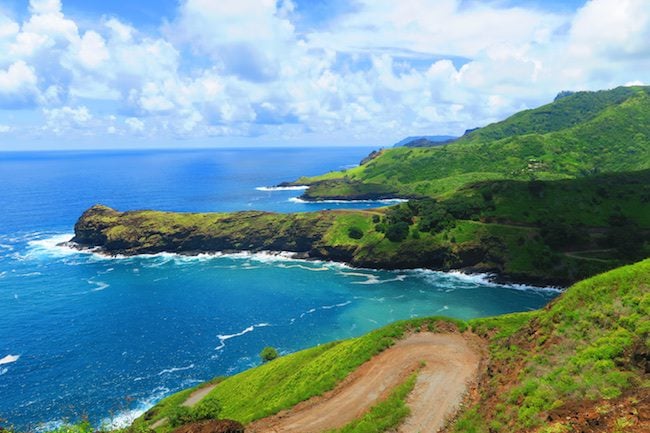 You can sleep over water… literally
Did you know that the overwater bungalow was invented in the Islands of Tahiti in the 1960s? These days, almost every island offers you the chance to stay over water and start your morning with a refreshing dip in the lagoon. The experience is so pampering, that stepping out of your bungalow is a difficult decision to make. I guess it helps to know that breakfast can be delivered by canoe right to your private dock.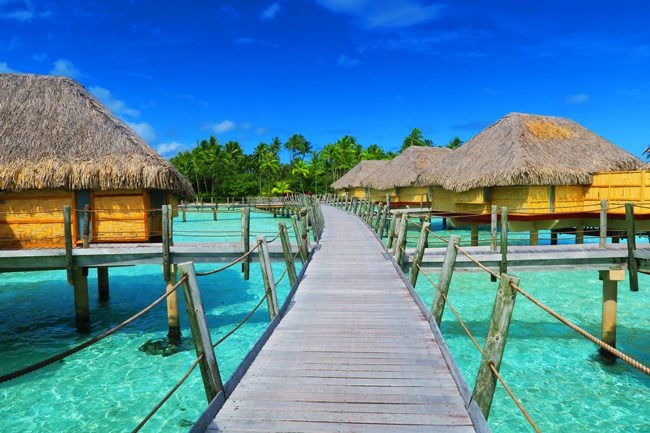 But it's not just a luxury destination!
Contrary to popular belief, you don't have to win the lottery to enjoy a vacation in the Islands of Tahiti. Once you've overcome the 'airfare challenge' (it is the 'end of the world' after all), you'll discover that the islands are home to a wide variety of accommodation types. The most authentic are the family-owned pensions – the Tahitian version of a bed and breakfast. For a totally reasonable price, you'll not only relax in a comfortable cabin that sometimes lies right on the beach but you'll also be rewarded with a rare chance to meet the friendly Polynesians and to taste their local cuisine. And what's on the menu? Fresh tuna and seafood, tropical fruits, a touch of coconut milk, and always with a side basket filled with sliced baguette. It is a French territory after all…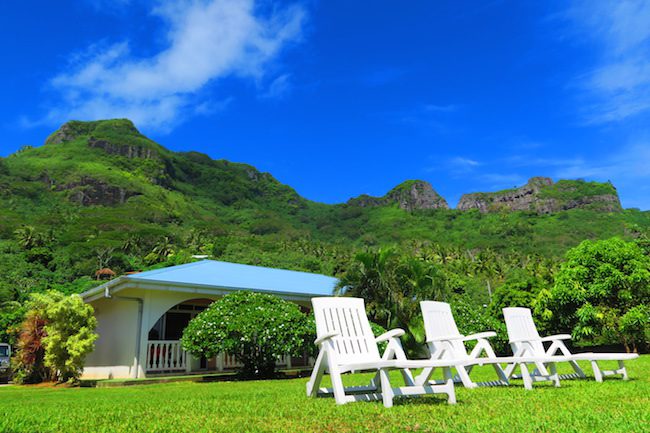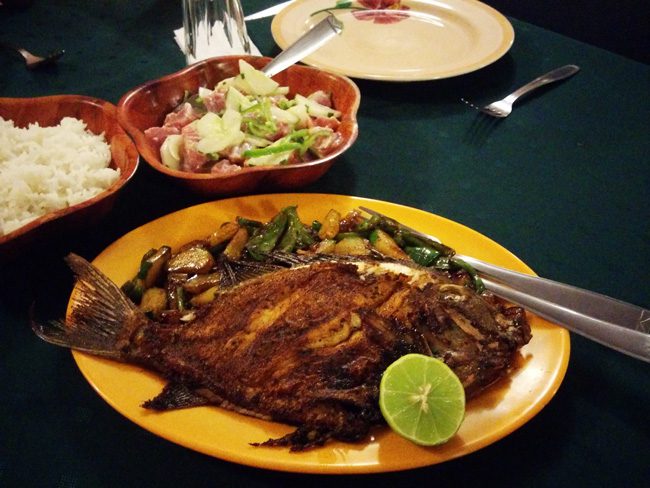 You can even get some shopping done/h2>
Though no Apple Stores or Wal-Marts are to be found – leave plenty of room in your luggage! A visit to the Papeete Market is like a visit to Wonderland. Smiles are everywhere and busy stalls are overflowing with fruit, colorful flowers, fresh seafood, beach bags made from coconut leaves, and much more. And ladies, don't board the flight home without some black pearls. The Islands of Tahiti are a black-pearl-farming 'powerhouse'. The darker the pearl – the better. And here's a little secret. If you've made it as far as the distant Marquesas Islands, bring back some exquisite artwork made from local wood, volcanic stone, and even animal bone.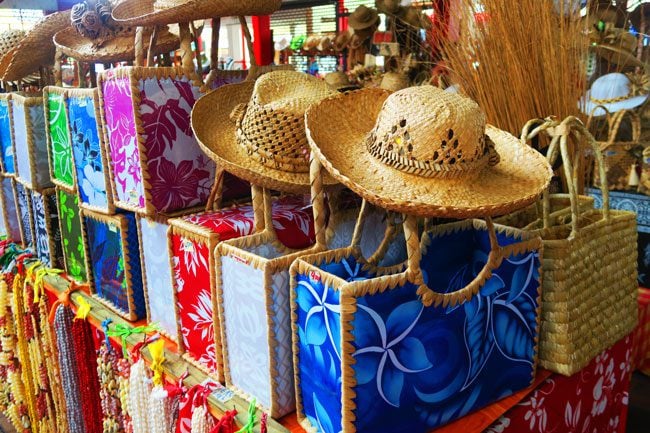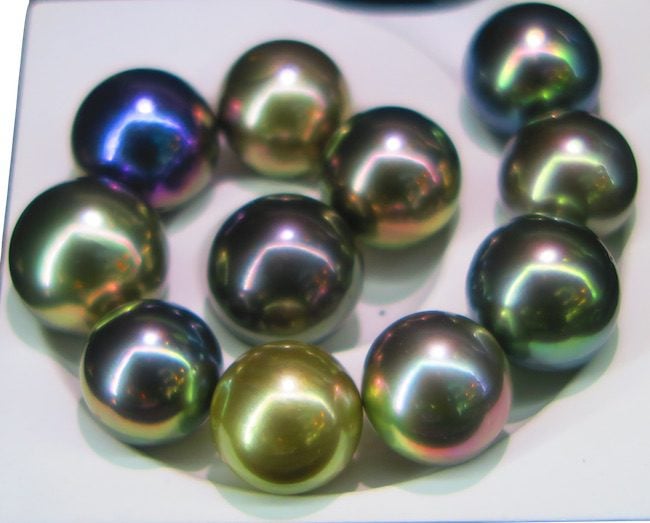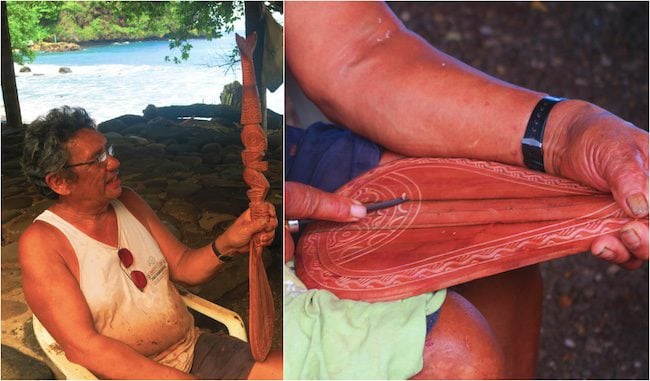 Nature's finest work is right here
It seems like Mother Nature summoned its best designers, sculptors, and masons when raising the Islands of Tahiti from the depths of the Pacific Ocean. Some islands majestically rise out of the water sporting a protective coral belt and a gentle lagoon to keep them warm. Others have been sculpted by millenniums of battering winds and waves, while others are mere atolls – beautiful remnants of extinct volcanos that finished their part in nature's cycle and sunk beneath the waves. The Islands of Tahiti are a reminder that no two Pacific islands are ever the same.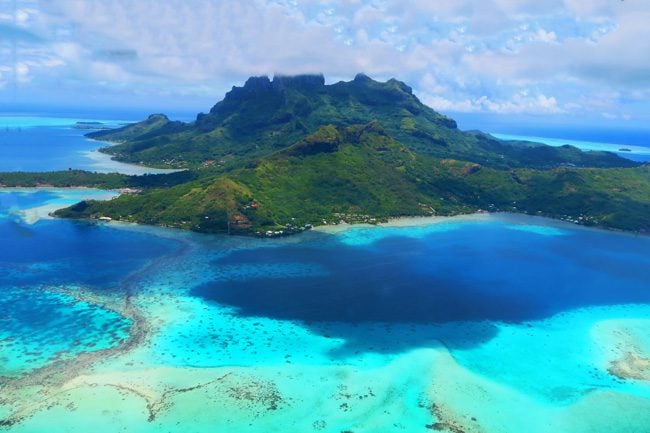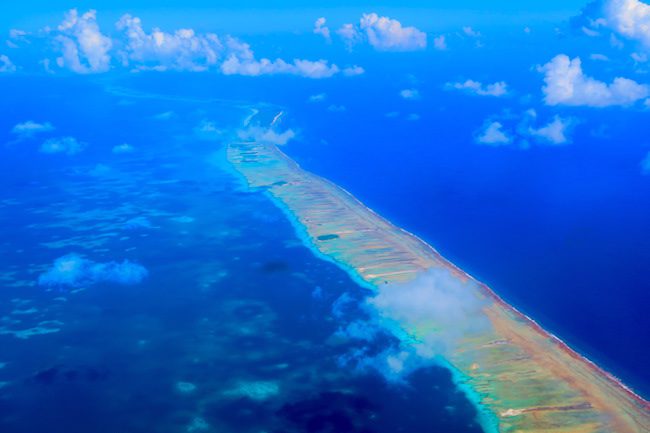 Domestic flights are scenic flights
There's one rule of thumb when it comes to inter-island flights: grab a window seat! Air Tahiti has no assigned seats, the small plane flies low, and the views… are to die for! If you ask really nicely, you might even sit in the cockpit but, in any case, have your camera ready!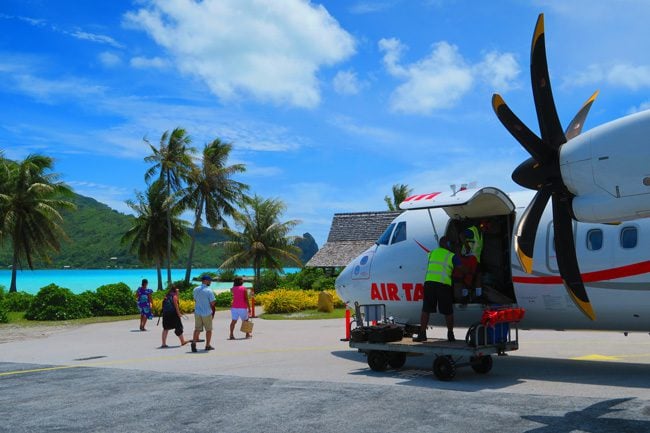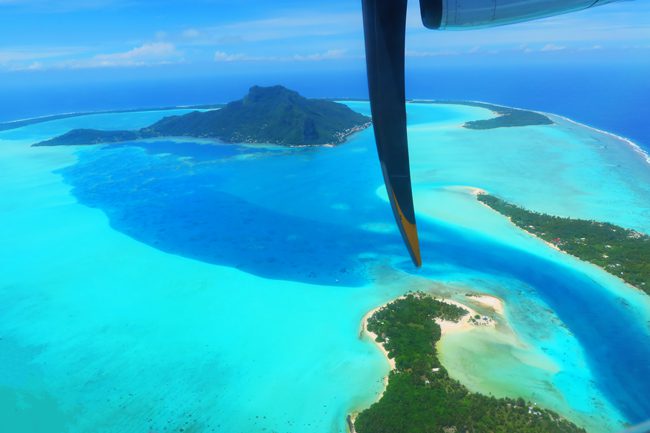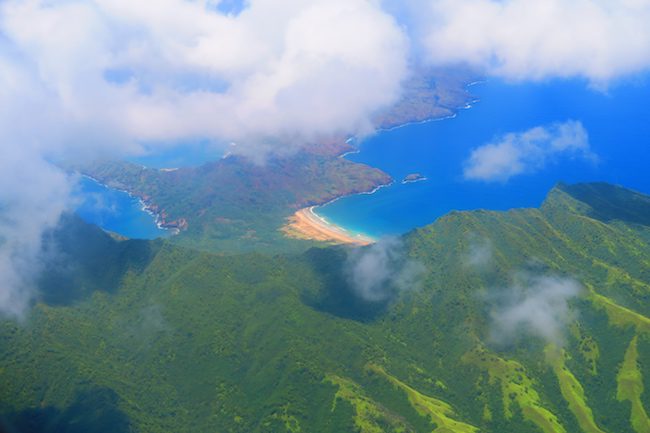 Adjust your watch to 'island time'
With sincere smiles on their faces and heavenly-scented Tiare flowers in their hair, Tahitians are eager to show you their paradise and share their wisdom to life – a life that seems to be absolutely carefree. So stop on the side of the road, hydrate with an ice-cold coconut, chit-chat with the locals manning the stall, and most importantly – relax and unwind. If there's one expression to learn in the Tahitian language, it must be 'ia orana'. Locals never miss an opportunity to greet each other hello and – after a day or two on the islands – you too will become a local.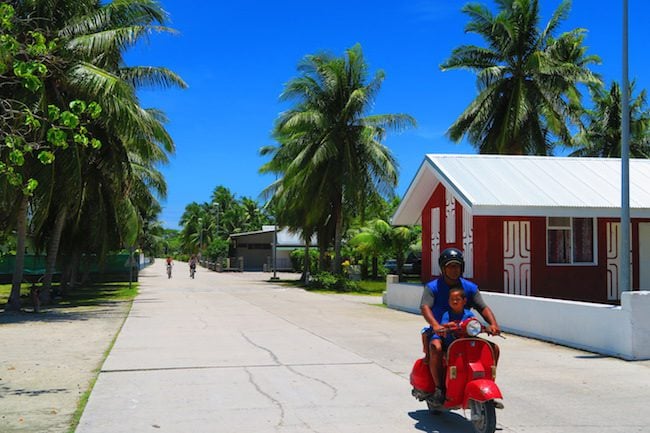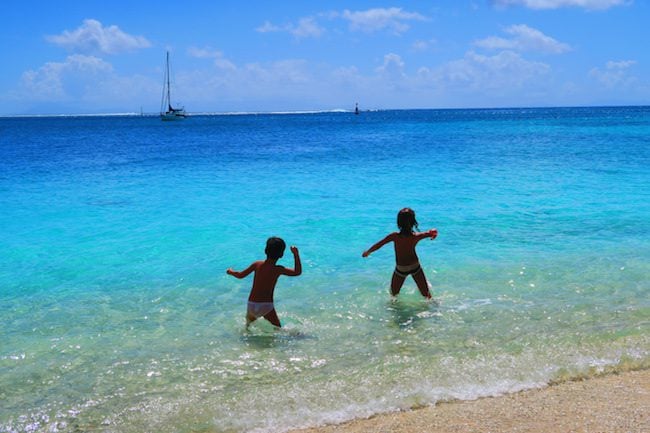 Ready to start packing?
Make this the year you get to visit paradise (and still live to talk about it). Want to visit but don't know where to begin? Get in touch and let's plan the trip of a lifetime!
Tahiti, Tailor Made!
The Islands of Tahiti are among the last places to be colonized by mankind, 118 islands, each with its unique personality.
Get expert advice and assistance with planning your trip to the destination where tropical dreams come true!