Visiting Orlando? 5 Reasons to Base Yourself in Kissimmee
A visit to Orlando and its theme parks is a trip that's on every family's bucket list. If you'll be making the voyage to the Magic Kingdom anytime soon, consider establishing a base in Kissimmee. Often considered Orlando's friendly next-door neighbor, Kissimmee offers many advantages. Here are the top five reasons to base yourself in Kissimmee.
A Wide Range of Accommodations
A family vacation to Orlando can be an expensive affair, especially considering the price of admission to all the theme parks. Luckily for you, Kissimmee boasts a wide range of accommodations to suit all budget ranges. Whether it's resorts, hotels, condos, or self-catering villas that you're after, Kissimmee offers great value for the money, along with family-friendly options and close proximity to greater Orlando's top attractions.
Orlando's Theme Parks
Image via Flickr by Photographing Travis
Kissimmee is perfectly located near all of Orlando's major theme parks, so your family will never be too far away from the action. Disney World is just 13 miles away, Universal Studios is 17 miles away, Epcot is 15 miles away, and SeaWorld is 11 miles away, making Kissimmee an ideal launching pad for visiting any theme park on your bucket list.
Get Acquainted With Florida's Gators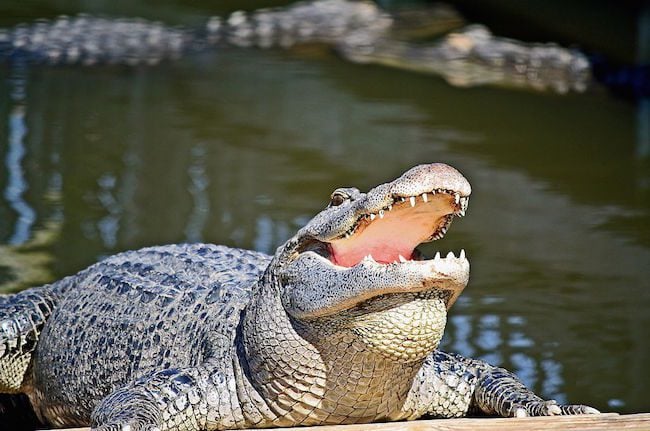 Image via Wikimedia by turtlemom4bacon
Nicknamed the Alligator Capital of the World, Florida is home to Gatorland and its famously scary residents. In this massive 110-acre park, you can get up close and personal with alligators, crocodiles, reptiles, and plenty of other animals that you'd never want to bump into in your wildest dreams. Inside the park, a boardwalk leads you through a natural swamp. If you really want to push your luck, gather some courage and ride the zip line right over the alligators!
Explore Florida's Unique Natural Environment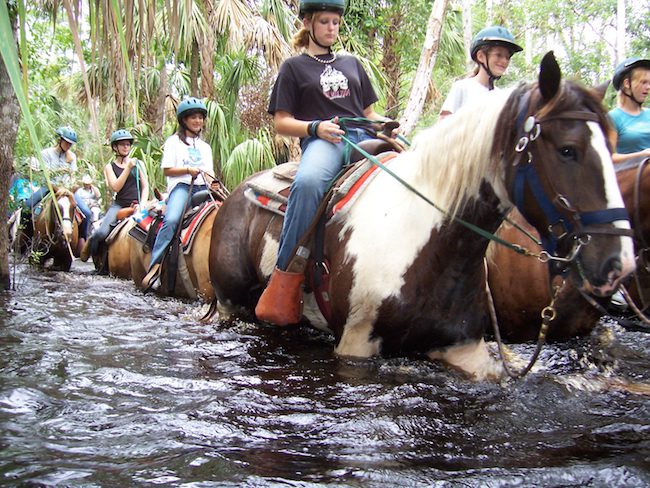 Image via Flickr by Experience Kissimmee, Florida
Even though Everglades National Park is almost 350 miles away, Kissimmee offers visitors the opportunity to get to know Florida's natural environment, just the way it used to be. At Wild Florida Airboat Tours & Wildlife Park you'll get the chance to ride one of those iconic airboats and explore the nearby swamps where lots of wild animals like to hang out.
Over at Forever Florida, you can explore a 4,700-acre eco-ranch and wildlife conservation area, where you can tour nine distinct ecosystems. Visitors can enjoy thrilling zip line rides, explore the grounds on horseback, take cattle herding tours, and lots more.
The Historic Downtown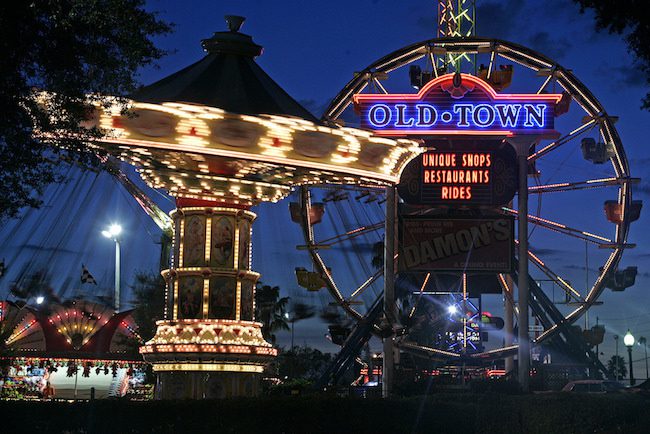 Image via Flickr by Experience Kissimmee, Florida
If you're in need of a break from all the theme parks or you're just looking for a fun night out, head to Kissimmee's historic downtown. This charming walking district features a wealth of antique shops, family-friendly dining options, and old-fashioned amusement rides. Classic cars cruise the streets, culminating in a parade on Friday and Saturday nights.
Looking for some more serious shopping or a rainy-day activity? Simply head out of town on Highway 192, where outlet malls are waiting for you.
The next time you're planning a trip to Orlando, consider Kissimmee as your family-friendly base for exploring the region.
This post was made possible by HotelPlanner.