California Roadtrip: Hotels In Monterey
A popular stop along California's legendary Pacific Coast Highway (PCH), Monterey has something for everybody. Gone are the days of sardine canneries dominating its beautiful waterfront. These days, Monterey keeps visitors busy before they hit the road to San Francisco, Big Sur, or Los Angeles. Here are a few Monterey hotels to consider for your next California road trip.
Stay Like a Local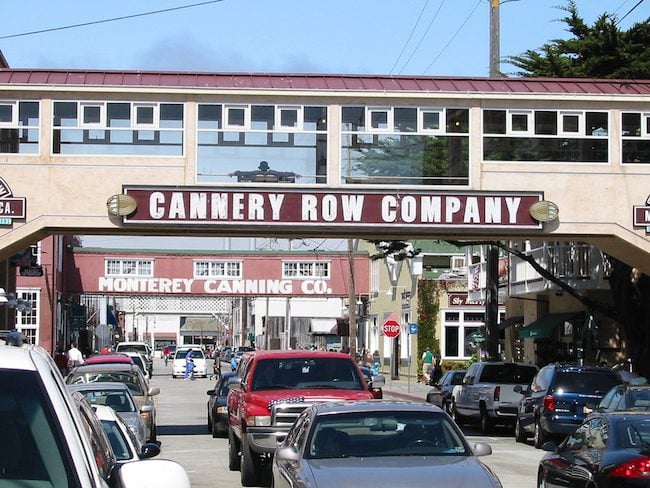 Image via Flickr by Lisa Andres
With an appearance more like a residence than a hotel, the Best Western Plus Victoria Inn ticks all the right buttons. A couple of blocks from Cannery Row, guests can enjoy the best of both worlds. Here, you'll be close to all the action, yet you'll also have a quiet place for relaxing. Each room is equipped with a fireplace, which is perfect for those chilly California winter nights. You'll also love the complimentary cheese and wine served every afternoon. Pets are welcome, free breakfast is included in your room rate, and Wi-Fi is provided free of charge.
Quaint and Quiet
Image via Wikimedia by Meij Kobayashi
Just a block away from Cannery Row, the Holiday Inn Express Monterey-Cannery Row is surprisingly quaint in style and quiet when it comes to noise levels. The family-friendly vibe is perfect if you're traveling with the kids, and you'll be happy to know that the Monterey Bay Aquarium is just five minutes away. When you're waiting for the kids to get ready, pop over to the antique shop next door or catch up on the day's news on the free Wi-Fi. This hotel also offers free parking and complimentary breakfast each morning.
Motel Style With Hotel Quality
While most of the hotels in Monterey aim to be as close as possible to tourist hotspots like Cannery Row, the Casa Munras Garden Hotel & Spa is on the eastern edge of town, close to Del Monte. Fisherman's Wharf is just a 15-minute walk from the hotel, where you'll find plenty of shops and restaurants. The whole family will love the freshly baked cookies on arrival, and you'll absolutely love wrapping up the day with a dip in the swimming pool.
Watch the Seals
How about spotting some sea lions while getting a luxurious massage? At the Monterey Plaza Hotel & Spa, this is the norm. Located right on the quieter end of Cannery Row, this romantic hotel boasts rooms that face the ocean, making it perfect for those celebrating a special occasion. Rooms are huge and awesome, but they can be pricey. The hotel's restaurant also serves cocktails.
Luxurious Stay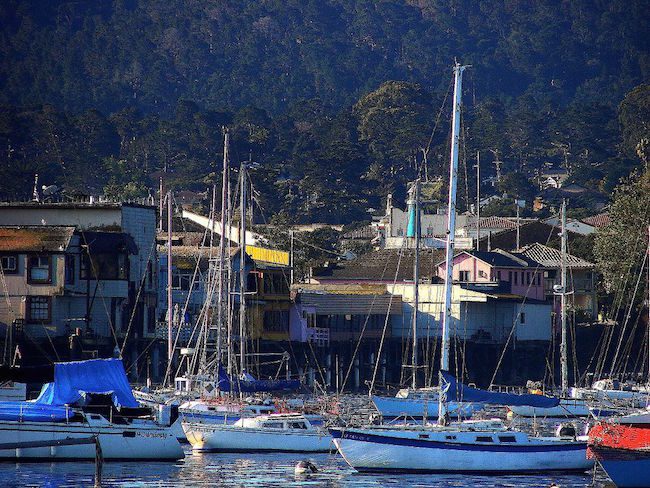 Image via Wikimedia bt Smatprt
If you're looking to stay in style while road tripping along the PCH, the Portola Hotel & Spa at Monterey Bay might be the right choice for you. Located close to Fisherman's Wharf, the luxurious rooms are complete with large flat-screen TVs, coffee makers, and refrigerators. The hotel's spa will make you feel rejuvenated after a long day of sightseeing on the PCH, and two restaurants will ensure that you're never hungry.